This visit was another one that really inspired me. We all know the delicate scent of the hyacinth, but there was so much to know and learn, that it even surprised me!
A Brief History of Van Noort Hyacinten
Van Noort Hyacinten, situated in Voorhout, was established in 1972 by Ruud van Noort's father and grandfather. The family-owned business has since grown, with Ruud's mother joining the company in the 1980s, followed by his brother Frank in 2009 and Ruud himself in 2010. The company has expanded over the years, acquiring a small grower around 2000 and purchasing a neighboring business in 2018.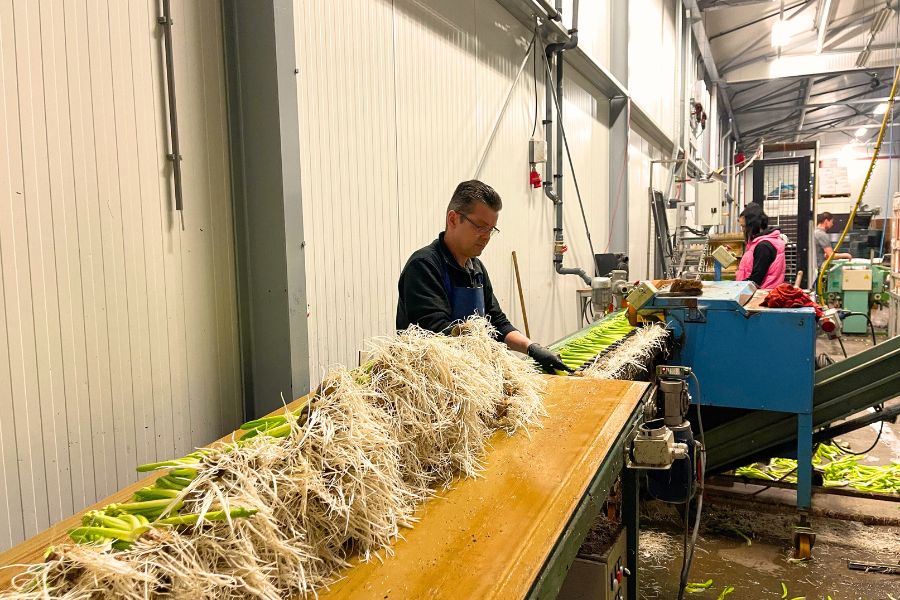 The Nursery's Unique Approach
Van Noort Hyacinten specializes in forcing cut hyacinths using innovative techniques, allowing them to produce hyacinths all year round. Their main forcing period runs from August 15 to May 15, making their season the longest among all cut hyacinth growers.
The company takes pride in its extensive selection of hyacinth varieties, with around 30 species available throughout the season. Their peak month is February when they offer 16 vibrant species in a full spectrum of colors.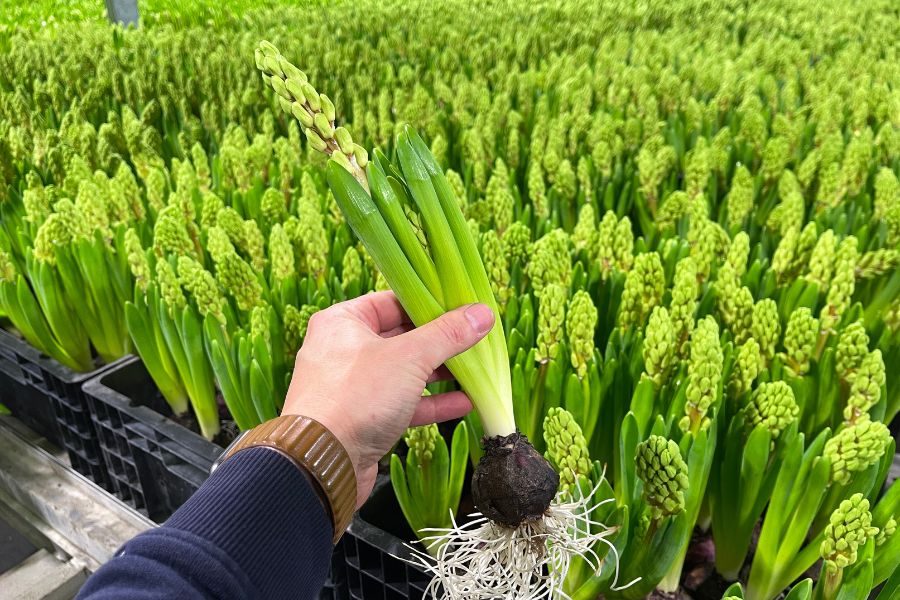 Breeding Partnerships and Innovation
Van Noort Hyacinten collaborates with traditional bulb growers who have a penchant for breeding as a hobby. They are part of the Markglory club, an initiative by Hobaho, which focuses on joint cut-hyacinth breeding. As a test company for the club, Van Noort Hyacinten enjoys the privilege of testing all new hyacinth species.
New breeding techniques, such as tissue culture, have emerged and shown great promise for speeding up the propagation process. This innovative approach has already proven successful in the calla and lily industries.
Greenhouse Facilities and Sustainability
With a 1500m2 greenhouse facility, Van Noort Hyacinten boasts a rapid turnover rate. Once the bulbs leave the cell, they are transferred to the greenhouse, where they can be harvested in a week. The total building area spans 5000m2.
The company follows sustainable practices by repurposing used bulbs as fertilizer for their land. This approach ensures a cleaner and more efficient production process.
Commitment to Quality and Customer Satisfaction
Van Noort Hyacinten takes pride in its meticulous bulb-trimming process, which ensures optimal water absorption and vase life for its cut hyacinths. This method contributes to their high-quality products, which are well-loved by florists and customers alike.
The company has a strong reputation for delivering clean, premium-quality hyacinths that meet the highest industry standards. They serve the clock and direct trade, and maintain a stock location at the Rijnsburg auction, allowing them to fulfill last-minute orders.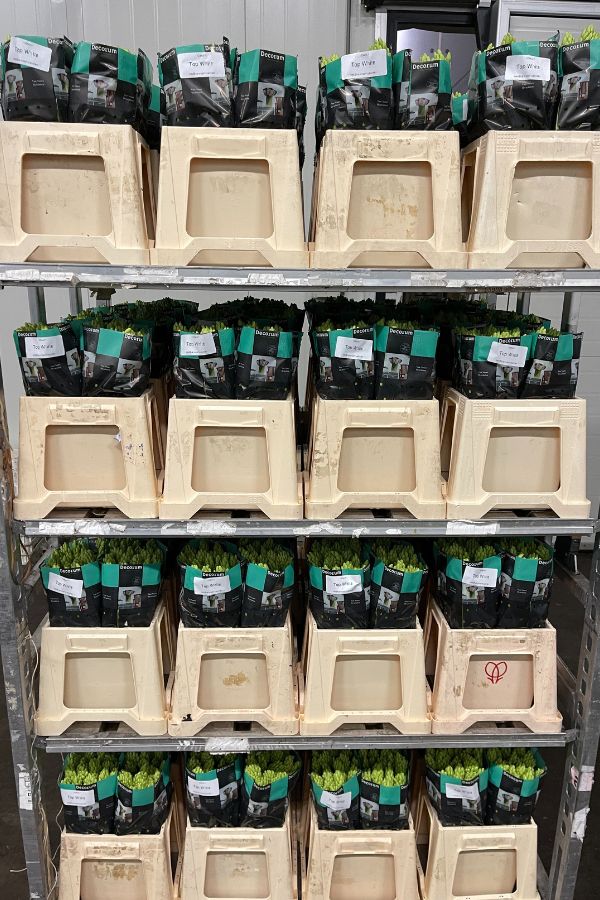 A Bright Future Ahead
Ruud's favorite hyacinth is the 'Amore', a stunning true red variety. As for the future, Van Noort Hyacinten aims to expand and innovate further, continually pushing the boundaries of excellence in the world of cut hyacinth cultivation.