Mother's Day in Lithuania we celebrate on the first Sunday of May. In several countries they have different dates to celebrate, that's why I wanted to share. This bouquet was created for Mother's Day to honor all the mothers whose devoted care and love are the values that we bring from our childhood and cherish the most.
Caring Mothers' Hands
With allusion to caring mothers' hands, I have created decorative wings-like elements, that at the same time became my flowers' holding structure. White threads with some bumps carefully wrapped on a floral wire served me best to implement my idea. So, using this technique I have prepared 20 wires and grouped them by 4 merged into the structure of a hand-tied bouquet.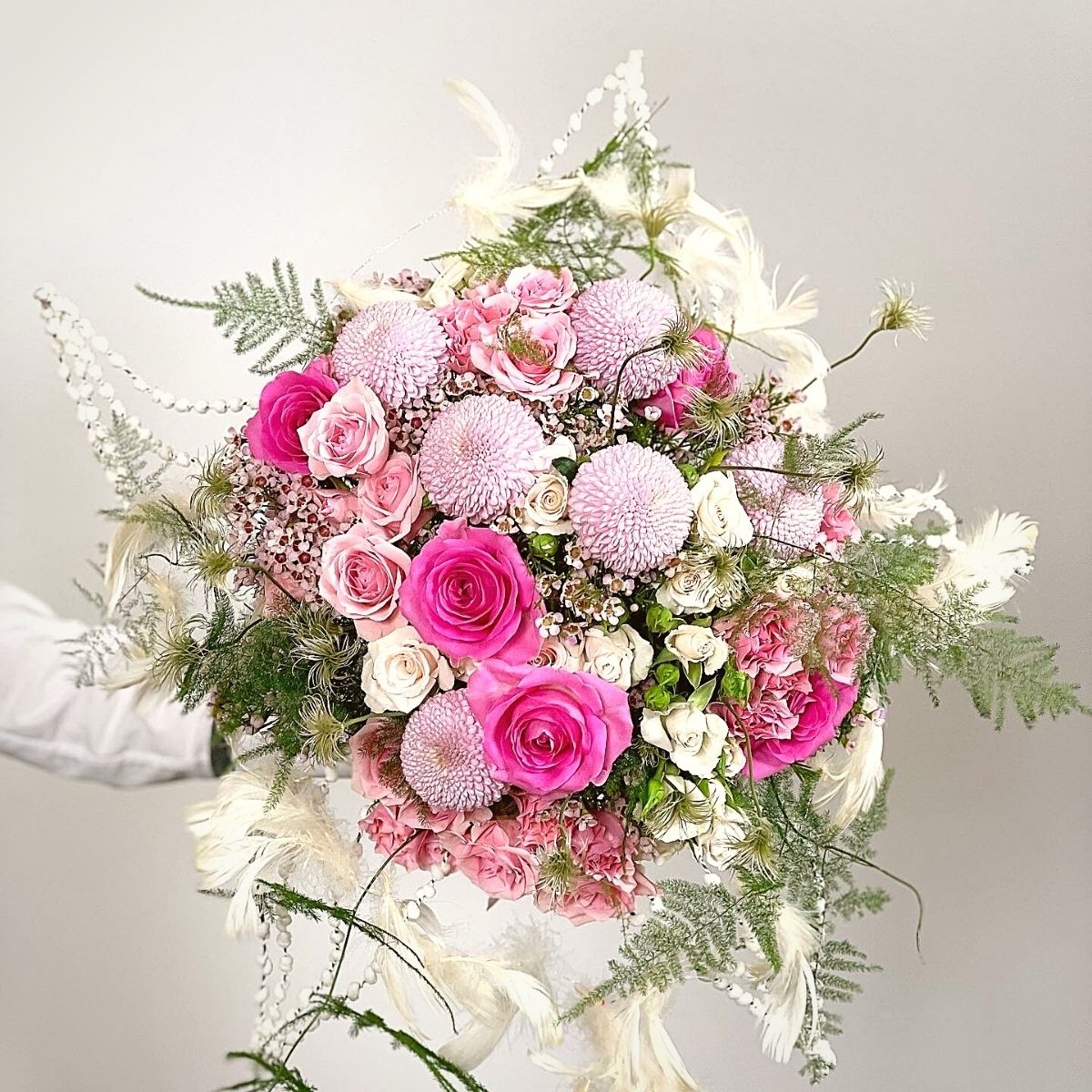 Pink Color Palette
The flowers from the pinkish color palette were not chosen accidentally. The pink color is thought to be a calming color associated with love, kindness, and femininity. Pink means unconditional love. Also, we associate pink with the innocence of childhood and unabashed play. Some say, if giggles had a color, it would be pink, and pink used in design reveals a willingness to embrace wonder and creativity. So, a flower list for my bouquet has included such roses as Aqua!, Avalanche+, spray roses Majolika, Royal Porcelina, Chrysanthemum Momoko, waxflower, clematis, and Asparagus Setaceus.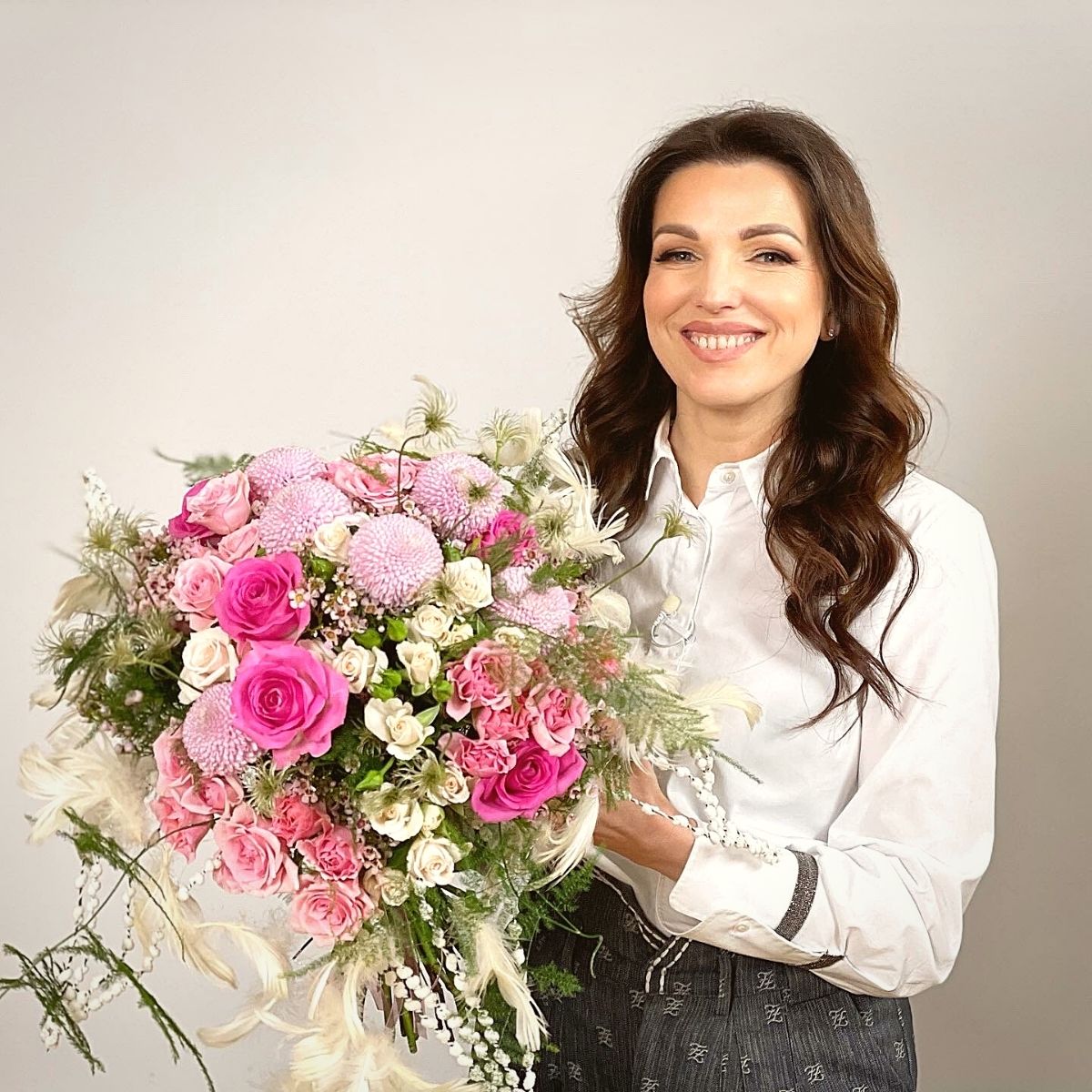 The Sweetness
To make the impression of sweetness even stronger I have also used a garland of a creme feather in the bouquet. As a result, I was happy seeing how pale to intense pink shades play very well with crème and green, and the feathers, as well as fluffy treads, replenish the idea I had in mind.
Each year I create a bouquet for that occasion and dedicate it to all the mothers that devote themselves to raising their children loved, safe, and healthy. And it is always nice when you succeed to turn your idea into a nice floral result and especially when you do that for the values that are very important to yourself.