Every year for several years now, in Leverano in the South of Italy, there's a huge flower event:
Leverano in Fiori
. And at the same time
Ivan Bergh
organises Arteflorando, an interantional floral competition. This year it was a huge succes I guess, the city was full of people in awe with all the flowers. My name is Sanita Cipruse. I have graduated from Florist school in Latvia called A-Ž. I have always been a keen nature lover, loved animals and art. As far as I can remember myself I have always been most at home out in the nature. I am the happiest when I am being creative. In competition like Arteflorando in Leverano, I'm feeding my soul.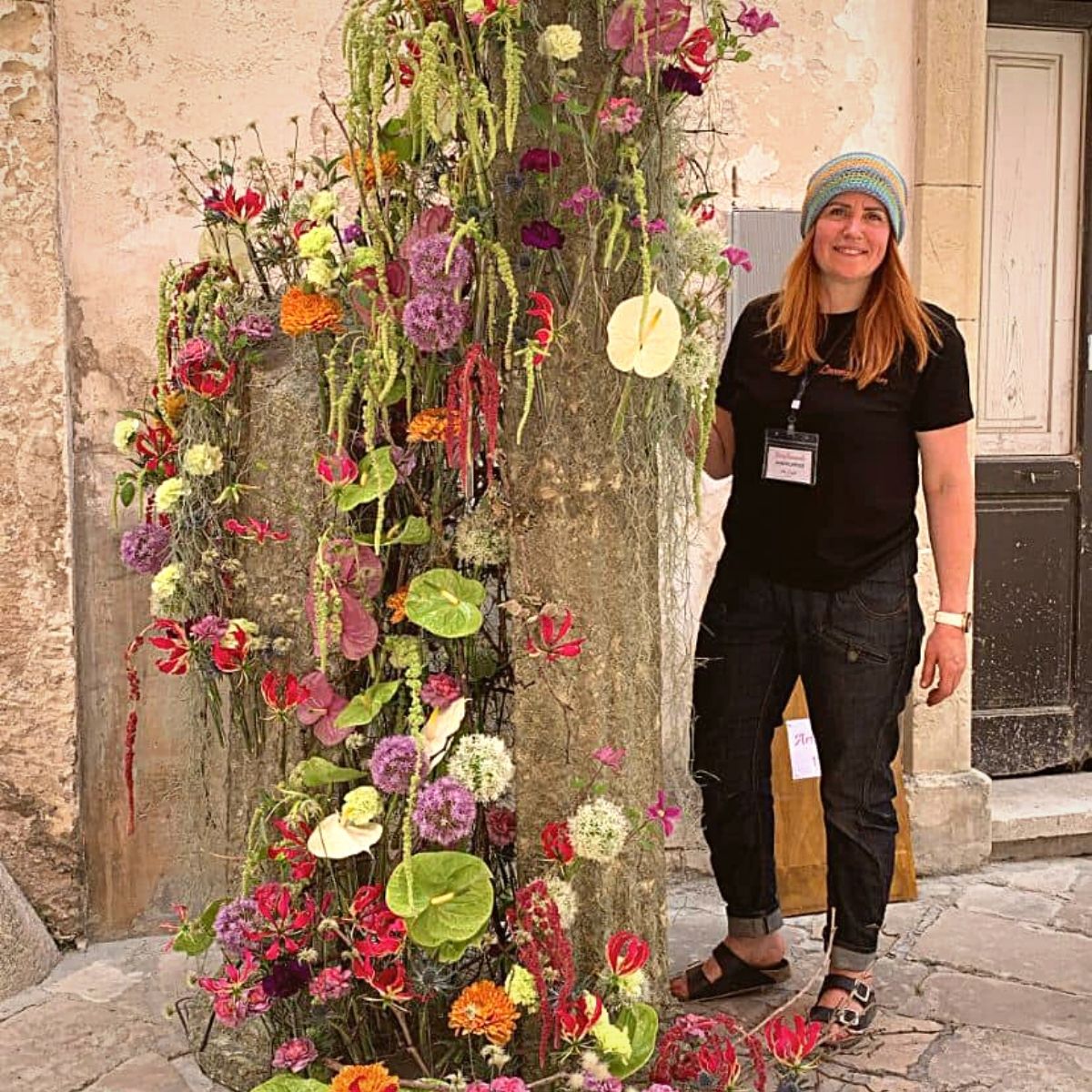 We Came Back to Win Arteflorando in Leverano
Challenging myself is a part of who I am. Every now and then I enter a competition. I feel that it allows me to be extra creative and I can experiment. During these competitions I am able to fulfil my wildest ideas. the preparation for any competition starts well in advance. I have to say that this process can feel like a game - I learn new techniques every time. usually I prepare few ideas at home- creativity comes first and the rest falls into place at a later stage. I do not worry about logistics or organisation. There are two of us in this competition, I chose to bring my daughter Katrina as my team member, as my travel companion and as my moral support. I think I am blessed to have this wonderful opportunity and work with my daughter. Last year my daughter laughed and said that we are coming back only to bring back the first place. And here we are!
The Theme of Arteflorando
The theme of this years competition was ''There is always a light at the end of the tunnel.'' After the rain always comes the sun. That is the way of life - there are sad and joyful moments intertwined with each other. The most important thing is to find our own way and follow it. I wanted to reflect that in my work this year. Stick to it and you will succeed! Flowers symbolize light, hope and love - it does not matter if the colour of that flower is bright or dark, flowers always bring joy and comfort. I would like to say thank you to every body who supported me. A very special thank you for my flowers, I honestly was not expecting that. It felt like Christmas morning! Thank you from the bottom of my heart.
Flowers and Me
I started to study flower arranging 10 years ago and I discovered that there is an unspoken connection in flowers. Flowers are a part of our daily lives and a part of any special occasion.
Six years ago I decided to take a leap of faith and opened a small flower shop in the centre of Riga. It is a very special place. My team is myself and three most wonderful cats called - Rose, Lilly and Morics Liepins.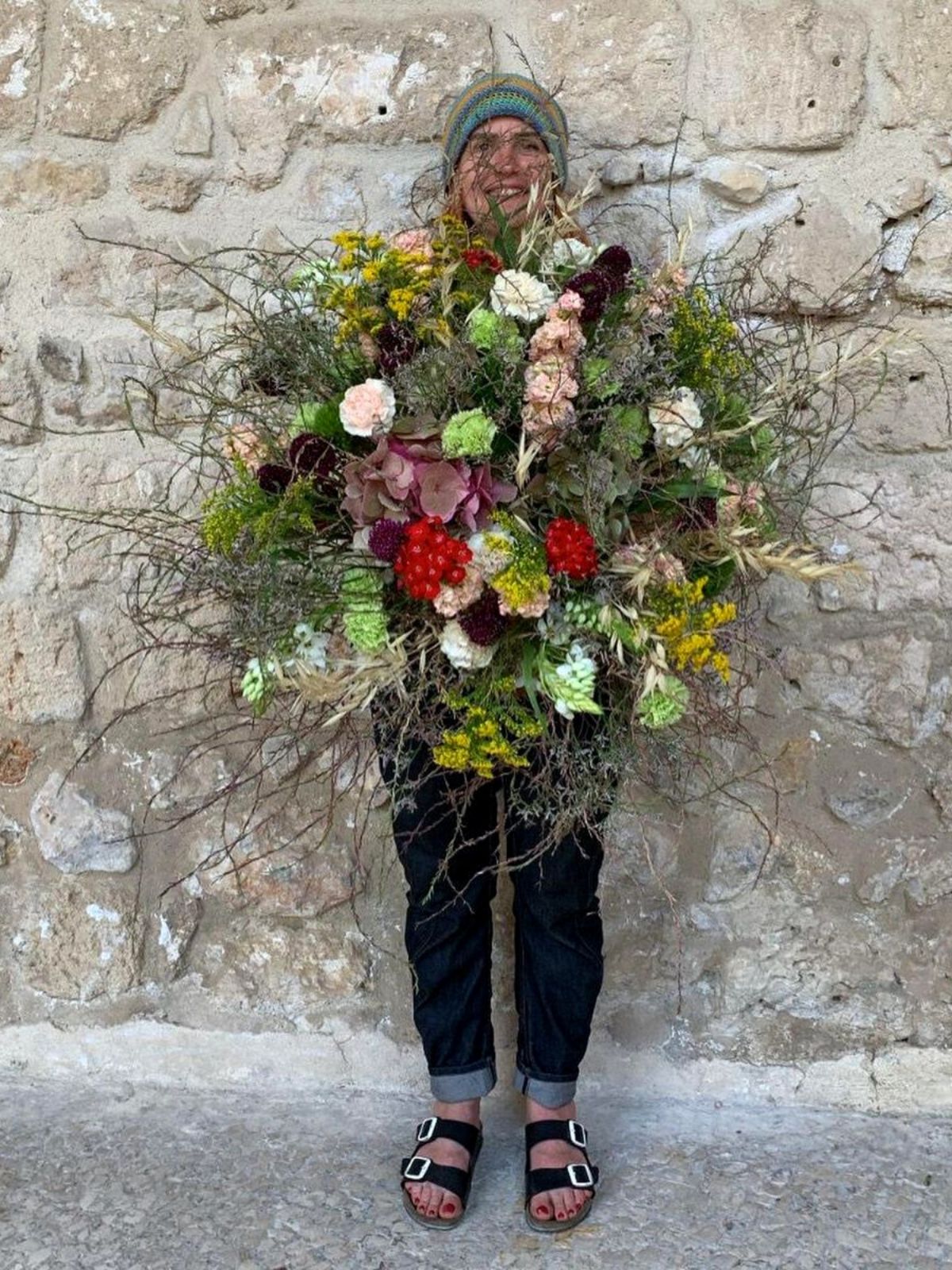 Flowers are a little bit of art, inspiration and support for all of us. I trust my flowers, it is them, who usually guide me in the right direction. They tell me what goes with what and where. I can safely say that is my signature style - trust the flowers. Flowers and flower arranging is my passion. It is food to my soul. My inspiration comes from nature. Every time I put flower and any kind of natural element together it feels special. It feels like flowers have returned where they belong - home.