At
Byjasonlloyd
the mission is to create experiences.  Bespoke experiences around the globe with a global and cultural consciousness. And to inspire other dreamers to live their best life. One of the reasons Jason decided to participate in the contest
Dare to Bloom
in Los Angeles: every experience makes him richer in life.
Lulu eternal roses
provided a package of flowers to work with. The brand
LULU
of
Naranjo Roses
gets more and more familiar for floral designers.
Jason Lloyd's Shop and How He Won the Dare to Bloom Competition
At Byjasonlloyd they design dope flowers and curate experiences around the world for clients who are just as obsessed with travel and design as they are. They work in a very down-to-earth way and pride themselves on their positive attitude and modern approach to the event industry. They lead the way with confidence, a sense of humor, and calming energy. According to Jason, they believe that each client is unique, and the product they deliver to their clients should be too! Inspiration comes from various forms of architecture, art, interior design, fashion, nature, and travel; all of which are infused. Because Jason searches for new ways and inspiration all the time he participated in the competition of Dare to Bloom 2021. The Lulu Eternal Rose Collection shows what it can mean to floristry.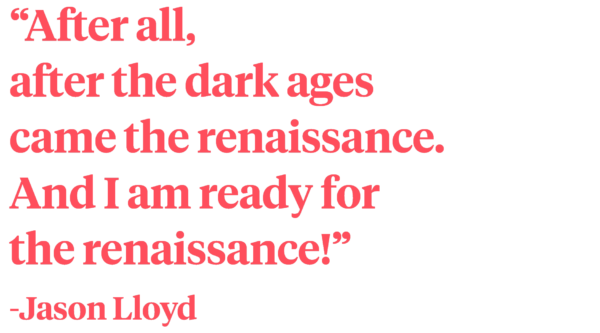 Who Is Jason Lloyd?
I was born in Orange County CA and raised down the street from Disneyland. Currently single and living alone in Los Angeles.
When Did You Know You Wanted to Be a Florist?
I discovered my passion during the pandemic while being locked away at home.
What's Your Main Business? Events? Weddings?
I really love to work out events and editorials. For a photoshoot, you can dive into a theme as a florist and really make a difference.
Why Did You Decide to Participate in This Contest?
Finally, things were getting back to life after Covid and I thought it sounded fun. To work with these preserved flowers would bring me a whole new experience.
Did You Like It?
I was trying to enjoy myself but the place this competition was held, had religious intentions. That aspect brought up childhood trauma and that was very uncomfortable. I didn't know if I would be able to keep my focus on the competition. And to be honest, post-event my feelings were not taken seriously enough and it only made my sadness worse. Not cool... Later on, I learned that also Lulu Eternal Roses, the organizer, was really overwhelmed and taken by surprise and I just hope for future events they will watch out carefully where and how to organize the finals!
You Won!!! Did You Expect That Could Be a Possibility? I Mean: Are You a Winner if You Play?
I did not expect to win. I was surprised.
What Did You Think of the Material Package?
The material was really hard to work with and the colors were bad together. I wish we could have had the option to other flowers and other dried elements like in the other cities. I saw on the stories that other cities got to open their box and then go to an area to get more stuff to use. This would have been helpful. If I can criticize to help, this would certainly be one of the things. Also, none of the products has a stem so it was a unique challenge and something I had never seen before. I always work with flowers and dried products that have stems.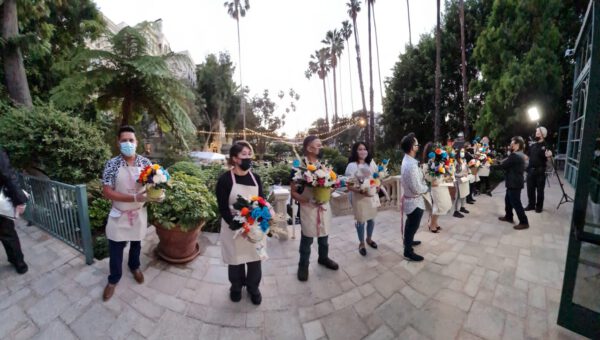 Do You Like to Work With Preserved Roses? Did You Already Knew Lulu Eternal Roses?
I had never worked with preserved roses because I didn't trust the process of how they got to be 'everlasting'. I tend to not use chemicals and other harmful agents on the flowers and in my work but decided to try out the roses for the competition. A note from Naranjo Roses: At our farms we grow our roses organically, and we have several certificates to show we really try our best to be gentle on environment. For everything you want to know about the process of preserving, check "The Eternal Beauty of LULU ROSE©️ Is Born"
How Do You Keep Yourself Motivated During These Rough COVID Times?
Smoking joints and surrounding myself with friends. Reading books on racial reckoning. Watching digital drag queen shows.
Do You Think It's Important as a Florist to Keep Up With Trends?
I think it is important that floral designers stay true to their style and what they like. If current trends fit in their style then do it! If they don't then maybe skip that one or figure out a way to make it work for you and your brand.
Do You Have Your Own Style, Signature?
I like to say that my style is inspired by art and architecture. I always try to capture a vibe that is right for the setting and for the current project. Overall my style is "Tropical Disco Meets Art Museum".
What Did COVID Mean for Your Business and Are You Already Recovering?
Covid forced me to take almost an entire year off of work. I wasn't sure my business would make it out of the pandemic but we did and I have faith it is now going to be busier than ever. After All...after the dark ages came the renaissance. And I am ready for the renaissance!
Which Flowers Are Specific for Your Region? And What's Your Favorite?
We have a lot of fabulous wildflowers that grow in California and I love to go on hikes or notice native plants and flowers while doing so. I love the variety that our state offers.
Jason
My favorite music is Disco, funk, hip hop, and musical theatre is on my love list. I love Mexican or Italian food, Redbird DTLA is my all-time favorite restaurant and Party Monster, Training Day, and Waiting for Guffmand are the most loved movies.
Do You Like to Travel?
Yes, this is my number 1 passion in life
Do you Like Plants To? Do you Sometimes Work With Plants? How About Foliage?
I love plants! I call myself a plant daddy. I work with tropical foliage often and yes include plants in my designs when I can.
How Do You Purchase Your Flowers? As We Have Transparency at Thursd, Who Is Your Wholesaler, Grower?
I purchase my flowers from a variety of vendors at the Los Angeles Flower Mart. I am not sure of specific growers but would love to learn!
Which Of Your Floral Achievements You Are Very Proud of?
I have been in vogue for floral design and have a cover story coming out soon for a major fashion brand.
Is There Some Special Goal or a Big Dream You Want to Go For?
I want to do flowers for big music videos, movies, shows, etc. And a fashion show too! My dream is to do larger-than-life installations and maybe even be in a museum one day!
Where Do You See Yourself in 20 Years?
In twenty years I hope to own several successful businesses, have my hand in philanthropy, teaching my skills and passion to others and want to own homes in my favorite cities around the world.