Far away, hidden deep in the castle estate of Alden Biesen, something magical was going to happen: 'FLEURAMOUR'. This year for the 25th time, a flower paradise would be revealed for four days. A silver jubilee that would not go unnoticed. Unfortunately, this did not happen in 2020. Because of COVID-19, the 25th anniversary has been postponed until 2021! Until that Moment of Magic, Fleuramour throws us back to a lot of good memories over the years. This week's special rose, 'Avalanche+' shined in many designs at Fleuramour.
Magical Moments
In addition to a spectacular 'floral tour' along hundreds of creations holding over 150,000 flowers, visitors have been able to enjoy a beautiful 'floral show' and a cozy pop-up market. They also have been treated to numerous magical moments during the 25-years 'Magic' style. The biggest thing to remember is the design of Tomas de Bruyne back in 2015, a true celebration of 20 years of floral delight with almost 30,000 white Avalanche+ roses designed at the beautiful court of Alden Biesen.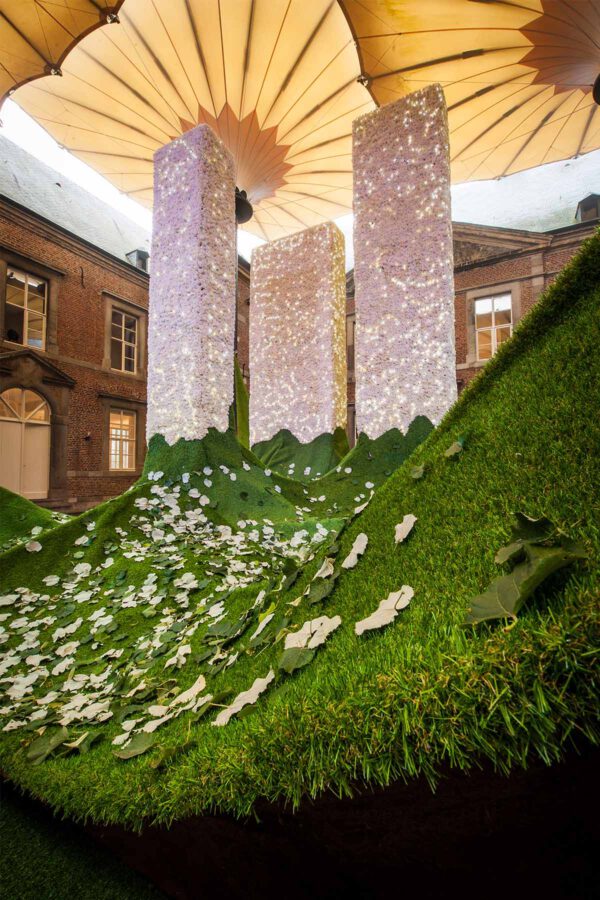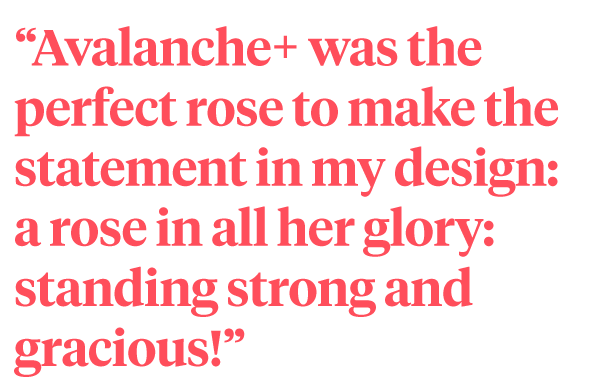 Tomas: "Showing three pillars standing tall and strong, as beacons throughout our lives, symbolizing the three values which are so typical for the happening of Alden Biesen. For many years this event has shown surging and incessant energy which I have externalized in my work. Courage, determination, and commitment have been the cornerstones of the organizers of Fleuramour. Because of these values, the event has grown to be one of the most exclusive and popular floral happenings in Europe.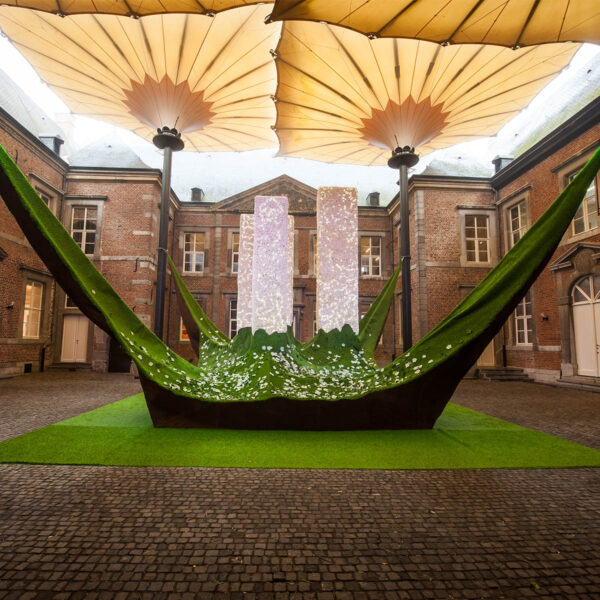 Unmistakably, it is at the same time this unstoppable flow of energy and the welcoming splendor of the surrounding that has appealed to many visitors who share the love of flowers and enjoy the pleasure of the straightforward and natural beauty of flowers as well as their intrinsic power to emotionalize. Avalanche+ was the perfect rose to make the statement I wanted to make in my design: a rose in all her glory: standing strong and gracious!"