Avant-garde botanical artist 
Azuma Makoto
's works are narratives about the ephemeral nature of life; fleeting moments to be experienced with passion before they disappear. With his flower-adorned bicycles, Makoto takes over the streets of São Paulo during his performance-art installation called 'Flower Messenger'.
Highlighting the Colors and Textures Within the Urban Landscape
Japanese artist Azuma Makoto is back with another beautiful and botanical work of art called 'Flower Messenger'. His work consists of 30 functioning bikes overflowing with floral arrangements. Each bike is driven by a young individual with Japanese roots in a fleet that travels from landmark to landmark in the city. On their way, they randomly handed out flowers to pedestrians and passersby, adding an interactive and certainly heartwarming element to the public performance art piece that creates awareness (however fleeting) of the colors and textures within the urban landscape.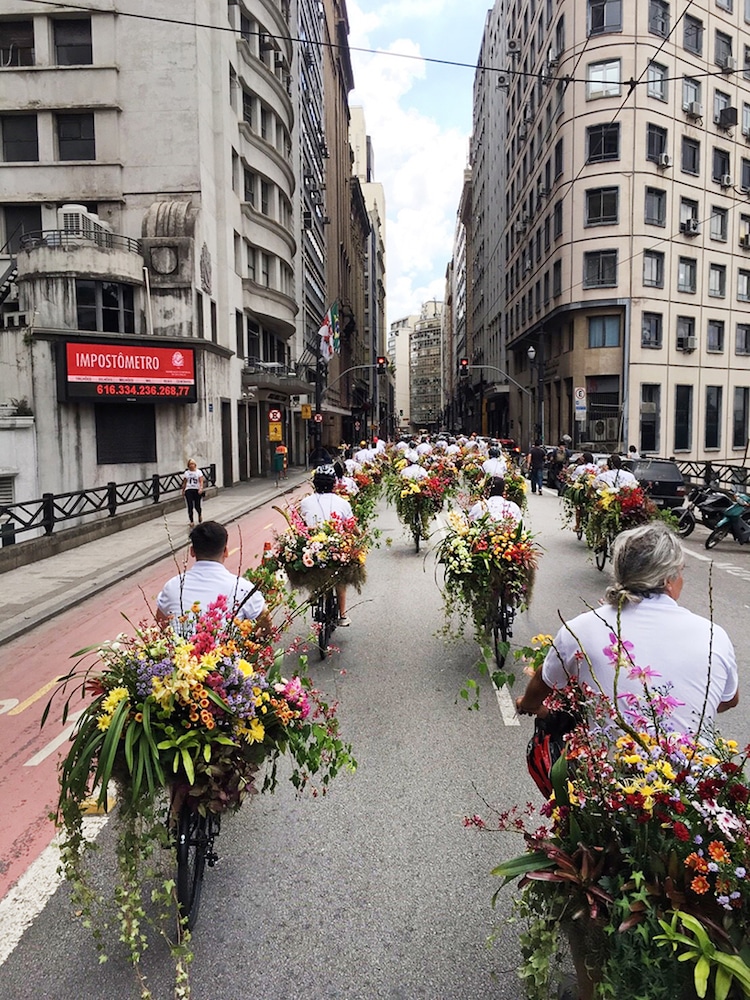 Azuma Makoto's Artistic Installations
It's certainly not the first time Makoto attempts to create a floral installation as special as this one. Flowers often take the spotlight in his projects and have brought him to many locations and settings that exist beyond the boundaries of the natural world. The artist has previously preserved a bonsai tree inside a futuristic ecosphere, sunk floral arrangements into the ocean,
preserved floral arrangements in ice
, and even
launched flowers into space
.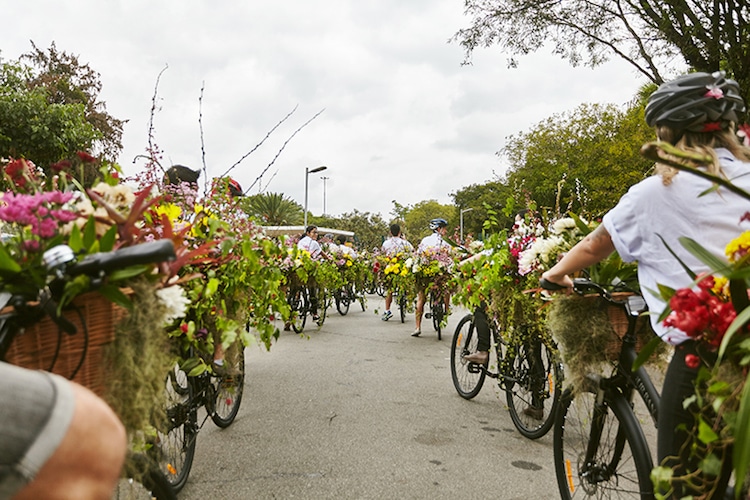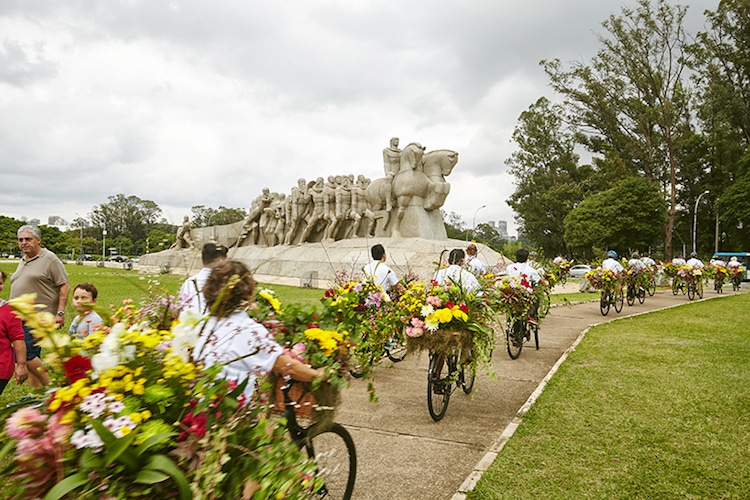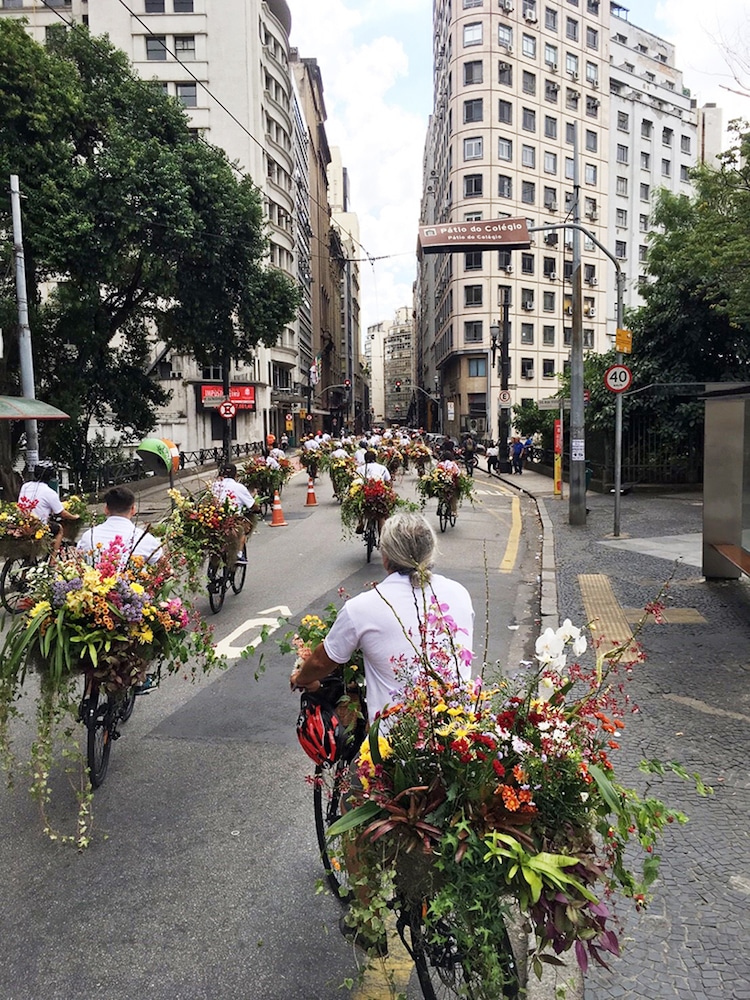 Moments of Encounter Between Man and Nature
The project was initiated by and marked the inauguration of
Japan House São Paulo
, an institution that focuses on showcasing the best of Japan in the 21st century. Flower Messenger highlights the moment of encounter between man and nature, not only eternalizing the most beautiful flowers and plants but also highlighting the many stages of their life cycle. Among the iconic sites visited by Makoto's 'Flower Messengers' are Oscar Niemeyer's Biennial Pavillion at Ibirapuera Park, Luz railway station, and the Liberdade district - home to the largest Japanese community outside of Japan.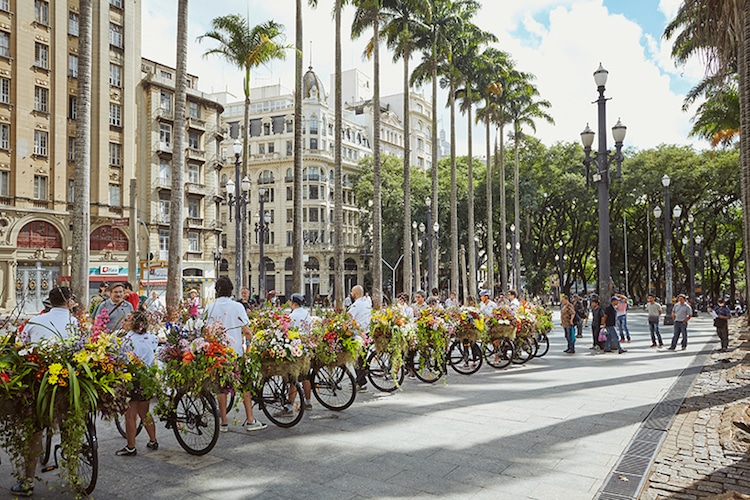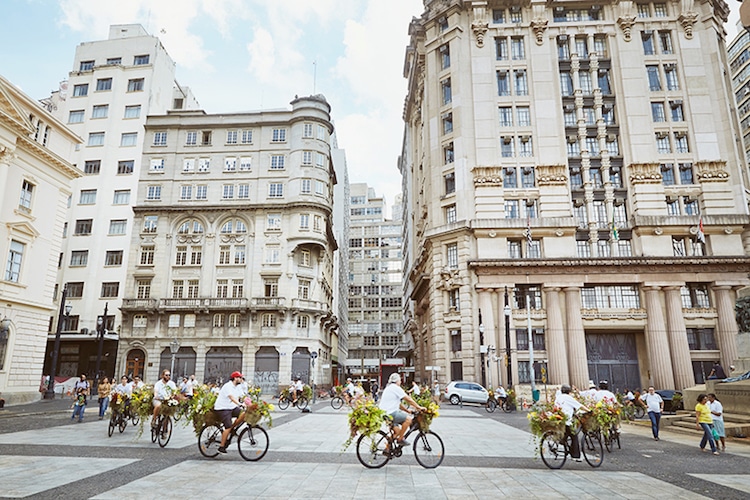 Designboom
:
"Flower Messenger is an interruption in the city's nervous flow, with a completely entertaining and inspiring message. Suddenly that place that was empty yesterday is filled with flowers today. Soon they disappear, but they remain a memory."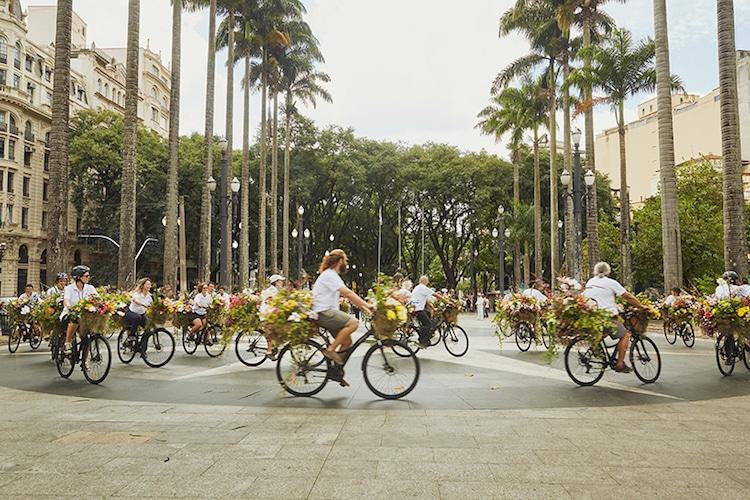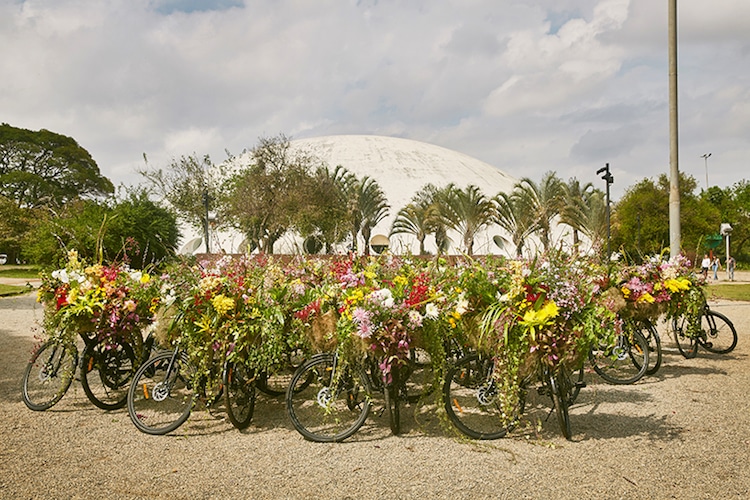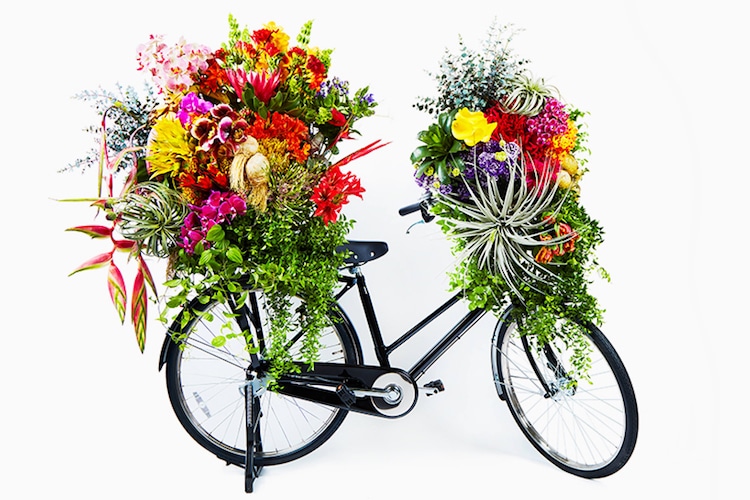 To learn more about Makoto Azuma and his other unforgettable projects, visit his 
website
 or check out his 
Instagram
. (info and images via
My Modern Met
,
Designboom
)