Begonias are super trendy, both indoors and outdoors. Consumers love the cheerful colors and a natural look, so take advantage of this! With Beekenkamp's Begonia Dreams concept, your most colorful dreams come true. One of the series within this concept is Begonia Garden Dreams. Enjoy your garden in full bloom until autumn.

Why Begonia Garden Dreams?
Dreams is the first and most complete begonia brand with innovative, trendy, and selected varieties. The plant has a high vitality, from grower to consumer. Its shelf life is exceptionally good. Consumers can be assured of a high-quality product selected by professional growers. The Begonia Garden Dreams series is part of this brand that also has a series of Perfume Dreams, Waterfall Dreams, and Indoor Dreams.

Easy-Going Plants
Begonia Garden Dreams is a very floriferous and easy-going plant, both in full sun and in the shade. Due to the nice round shape, it is perfect for in the garden borders or in hanging baskets. Everyone can keep these plants hassle-free in their outdoors. The plant is easy to maintain, making it suitable for beginners and ambitious amateur gardeners. Important for all you gardeners out there: these plants grow fast. Expect some effortless blooming until autumn.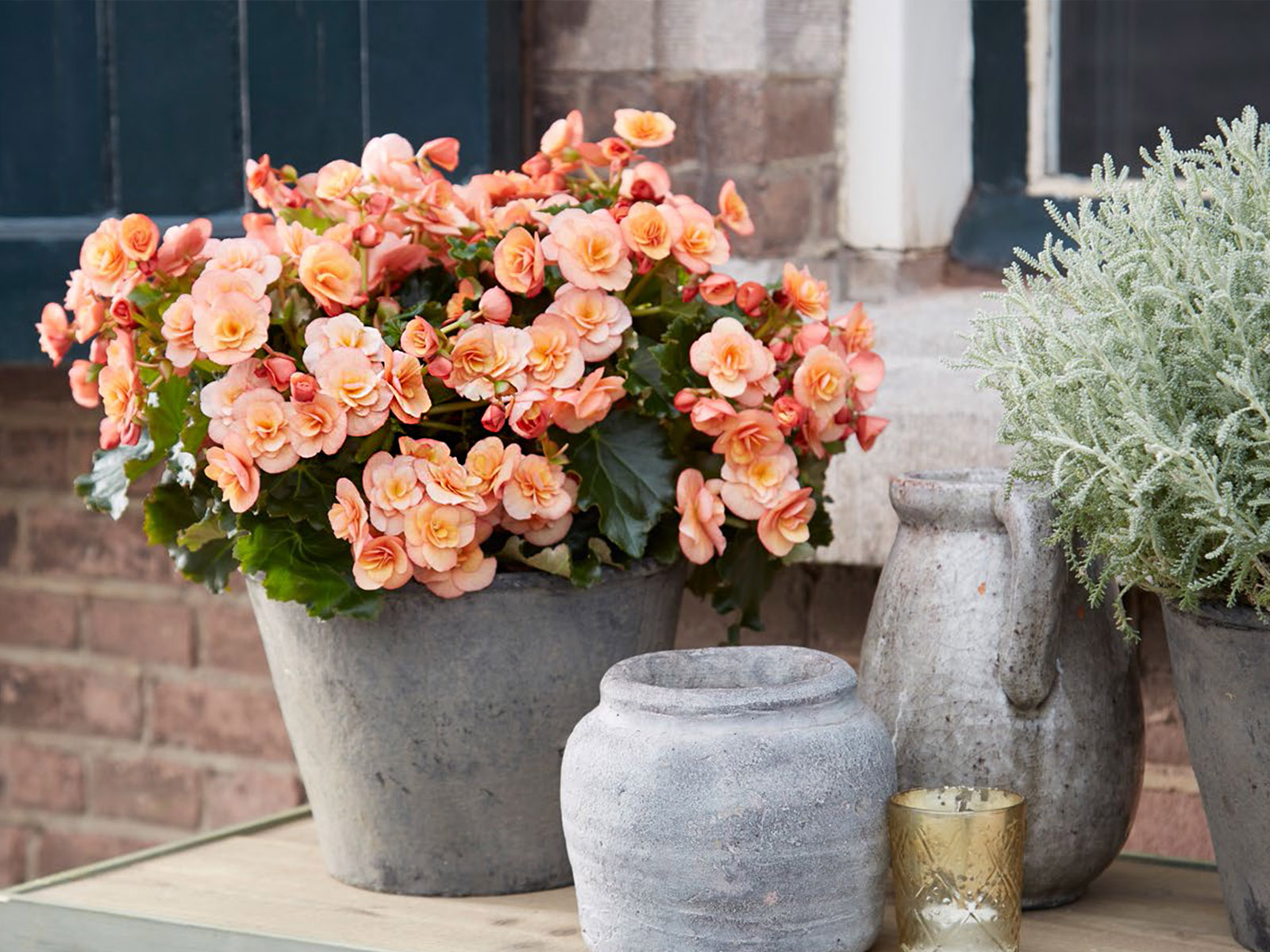 Trendy, Vintage Look
Beekenkamp offers cheerful color variations in a coordinated range with great combinations from modern color explosions to natural retro colors. Combine these to give your garden a trendy, vintage look. Check these two examples: the fiery red Begonia Dreams Garden Macarouge and the bright pink Begonia Dreams Garden Macarose.

More Than 40 Years of Experience
Beekenkamp is the market leader in the production of begonia starting material with an annual production of 28 million young plants. More than 40 years of experience in breeding and production means constant innovation and product improvement. The Begonia Garden Dreams is vivid proof of this.

Because of Beekenkamp's well-known quality and extensive collection, the Begonia Dreams series helps you to position this diverse product with a clear message. From the producer to the end consumer; each specifically tailored to their needs. Beekenkamp's goal is to make all parties happy and successful with its begonias.