Almost everyone around the world is aware of their birthstone or zodiac sign. At some point in your life, you may have found yourself guilty of reading about zodiac signs and personality characteristics. But few people are actually aware that there are also birth month flowers that represent each month of the year, with their own unique significance. Here's the perfect guide as to what birth month flowers mean.
Birth Month Flowers and Their Significance
When selecting the ideal birthday flowers to gift someone, having a thorough understanding of birth flower meanings can be very helpful, plus you'll not only be gifting any beautiful flower, rather than flowers with deeper symbolism. This is a very helpful guide to each month's birth flowers and the characteristics you might want to look out for in each month! PS: March is right around the corner so if you know of someone special that has a birthday coming up, pay close attention to what these birth flowers mean.
1. January - Carnation and Snowdrop
Carnations (Dianthus) and snowdrops (Galanthus) are the birth month flowers for January, given that they are two of the very few flowers that grow well in the winter. With their large, ruffled petals and an assortment of colors, carnations are quite popular among many people, but they're particularly ideal as gifts for January newborns.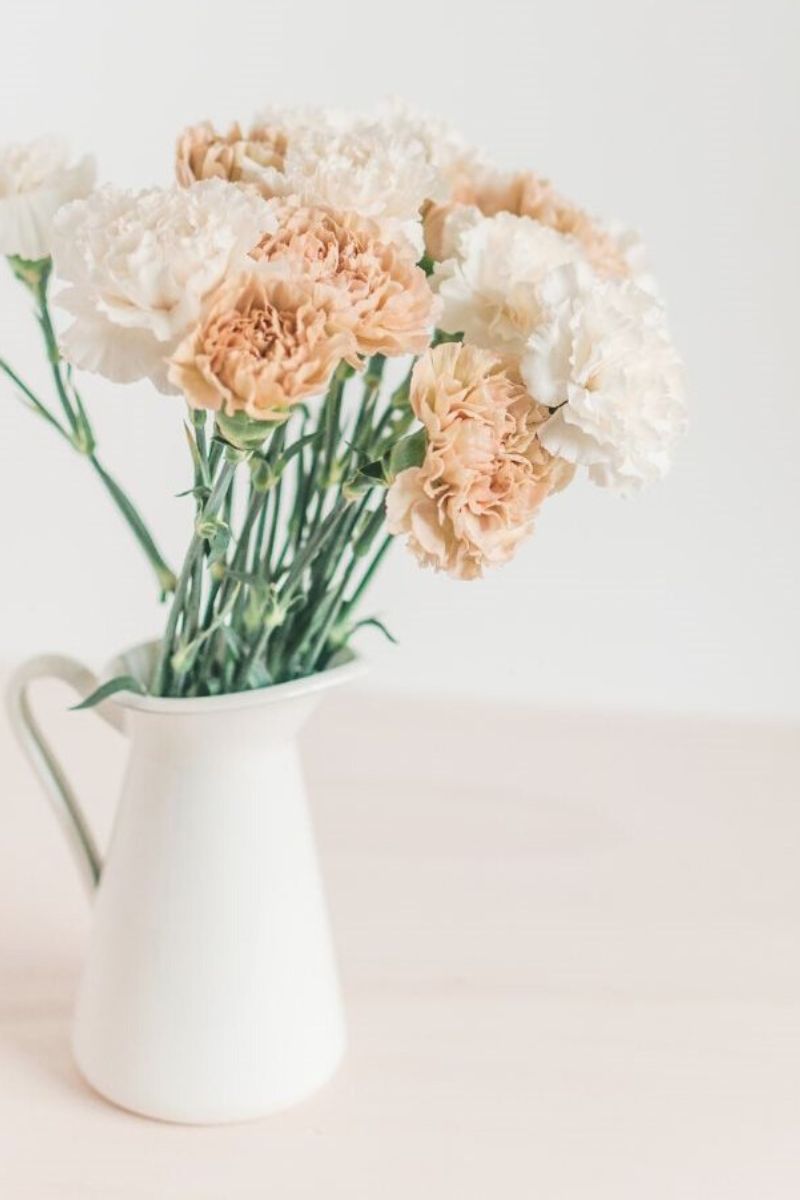 If you were born in January, presumably you are someone who loves intensely and passionately based on your birth flowers. You're definitely a really protective, devoted friend to have around, and you also think that family is everything.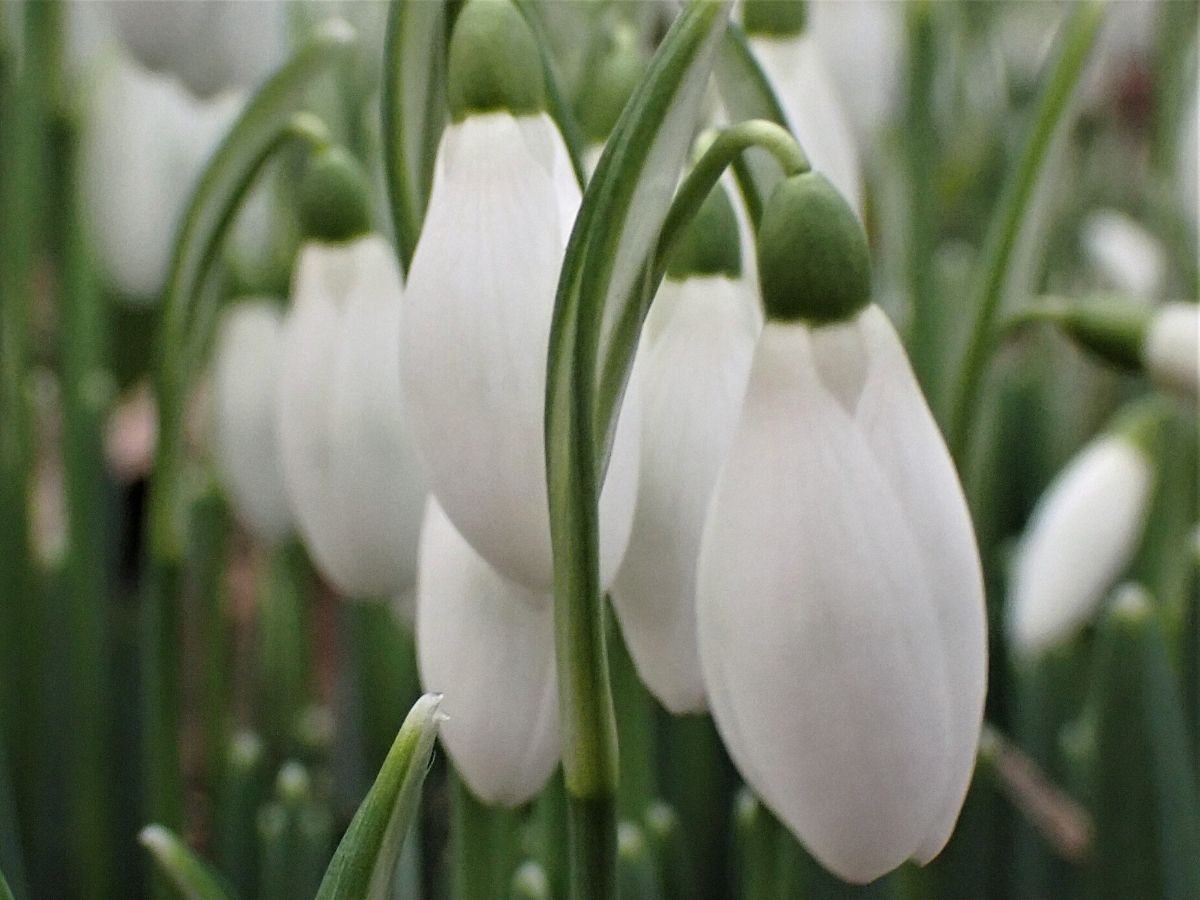 2. February - Violet and Iris
February's birth month flowers are not roses as everyone may think! Actually, violets (Violaceae) and iris are the birth flowers for February. People are often surprised to learn that February's official birth flower isn't a rose because February is always connected with Valentine's Day. Yet it becomes clear why violets are the birth month flower when you consider that amethyst is the birthstone for February. Those kids born in February certainly seem to adore purple hues!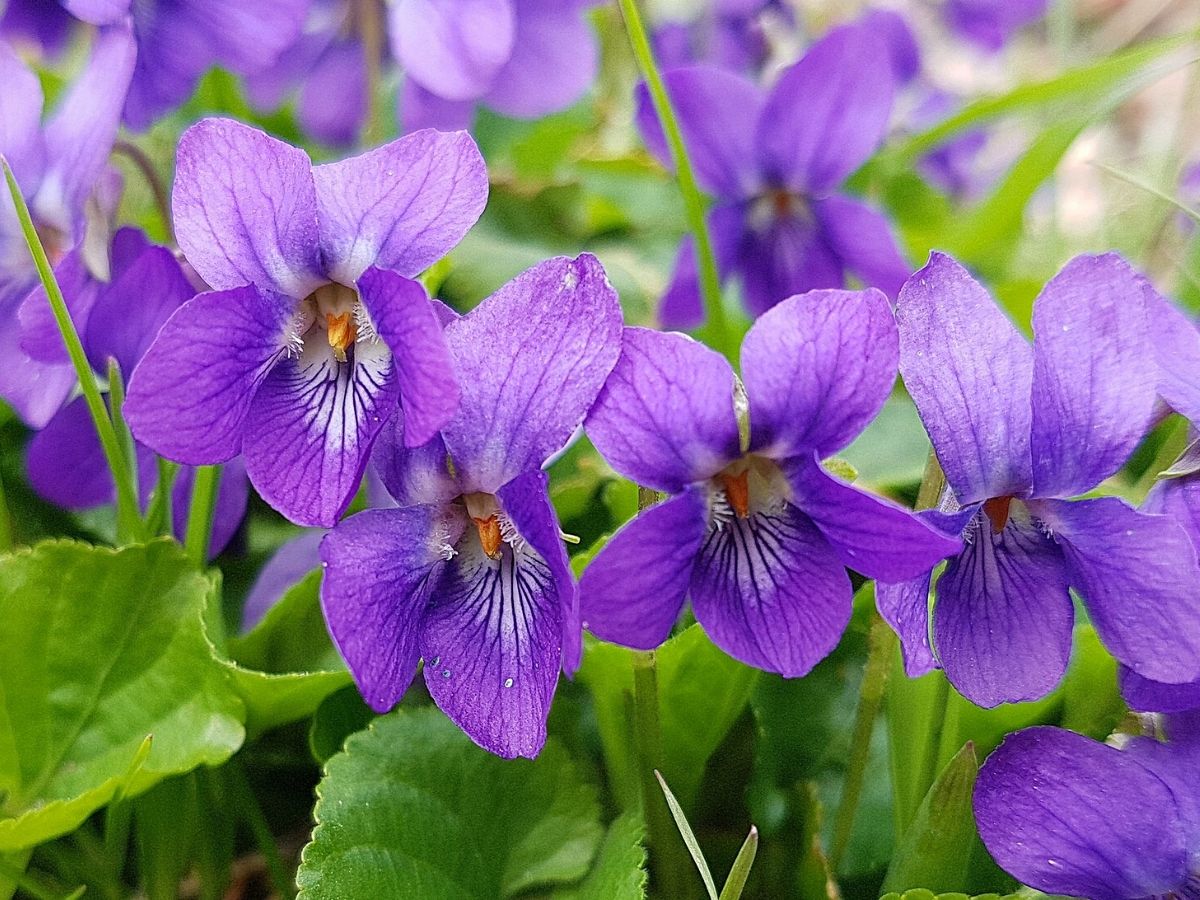 In reality, the vibrant violets have been present for generations. They were raised by the Ancient Greeks, who used them to make wine taste a little bit sweeter and for medical purposes. But one of our favorite violet facts is that its easily recognizable heart-shaped petals made them the perfect ingredient for love potions.
3. March - Daffodil
Daffodils (Narcissus) are the birth month flowers for March. It makes it natural that the daffodil would be the main birth month flower for March since it is the month when spring officially starts. These cheerful small sunflower buds are regarded as a good luck charm and are honored as Wales' national flower.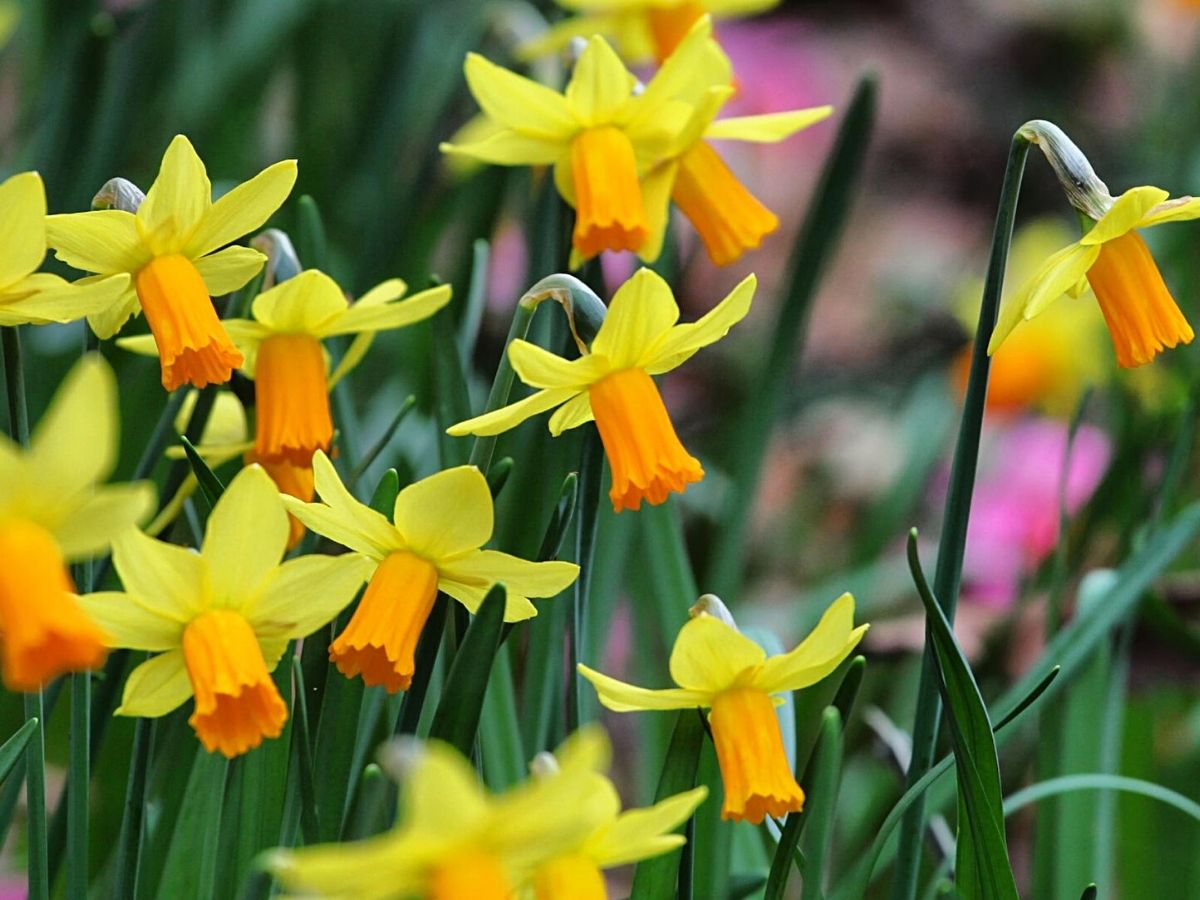 Since the 17th century, daffodils have existed in the United Kingdom. Even Shakespeare loved them a lot! Moreover, flower ladies would sell the untamed blooms on London's streets. Although they are most frequently yellow, daffodils can also be found in white and orange. The month of March is associated with rebirth, fortune, vanity, and wealth. Those born in March are typically upbeat, pleasant, and positive people who can easily make someone's day.
4. April - Daisy
Say hello to the birth flowers of April: Daisies! Giving someone born in April a gorgeous bouquet of vibrant traditional daisies (Bellis Perennis) will undoubtedly put a large grin on their face, even if the charming and simple daisy is more popular out in the fields than in a vase. Although gerbera daisies are also a great idea.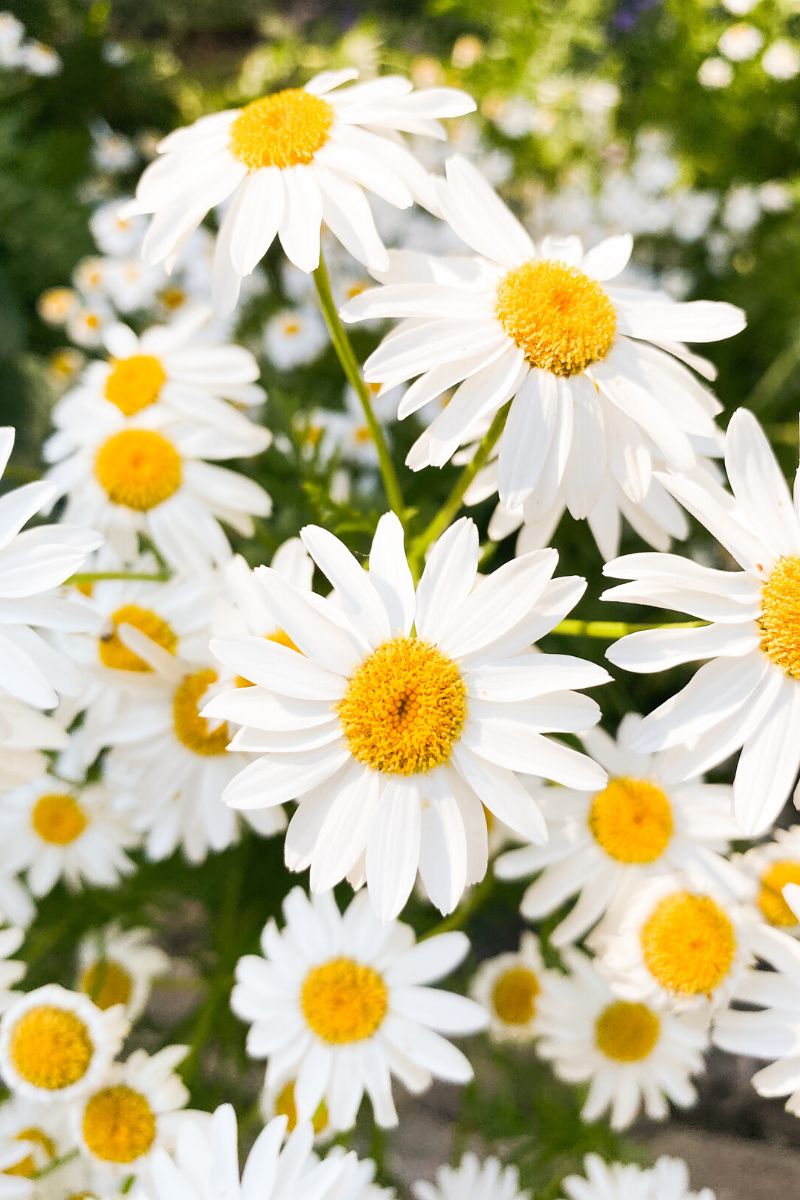 April babies are known to be pleasant, kind, and loyal people to have in your life because daisies typically stand for innocence, loyalty, and metamorphosis. In addition to being a wonderful gift for people born in April, daisies are also very popular gifts for new mothers because, according to some, they also symbolize fertility and motherhood.
5. May - Lily of the Valley and Hawthorn
For the birth month flowers of May, you've got the hawthorn (Crataegus) and Lily of the valley (Convallaria Majalis). Lily of the valley is a true favorite among many because of its pretty blossoms and delightful perfume! Lily of the valley is also a favorite of royal brides. The Lily of the valley has long been used as a symbol of motherhood, humility, tenderness, and the return of happiness. If your mother's birthday falls in May, these make ideal gifts.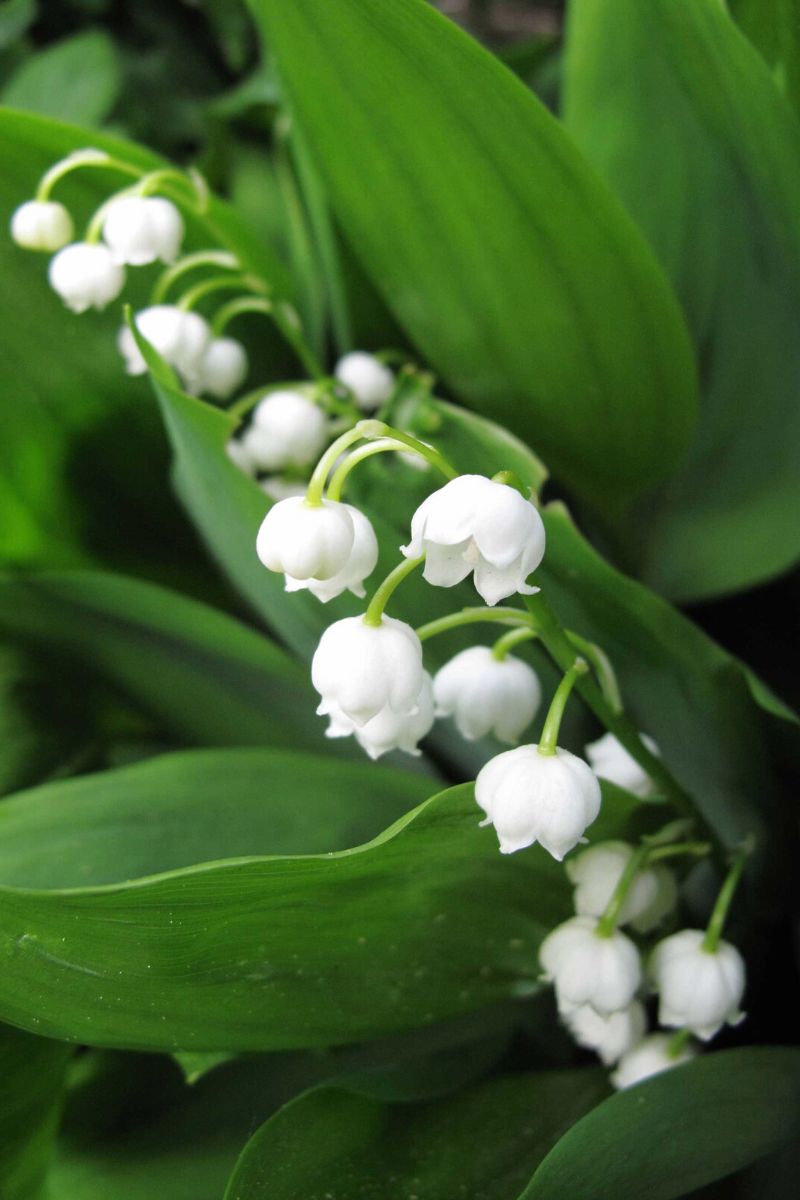 6. June - Rose and Honeysuckle
Rose and honeysuckle (Lonicera) are the birth month flowers for June. June newborns can take pride in having one of the world's most well-liked flowers as their natal flower.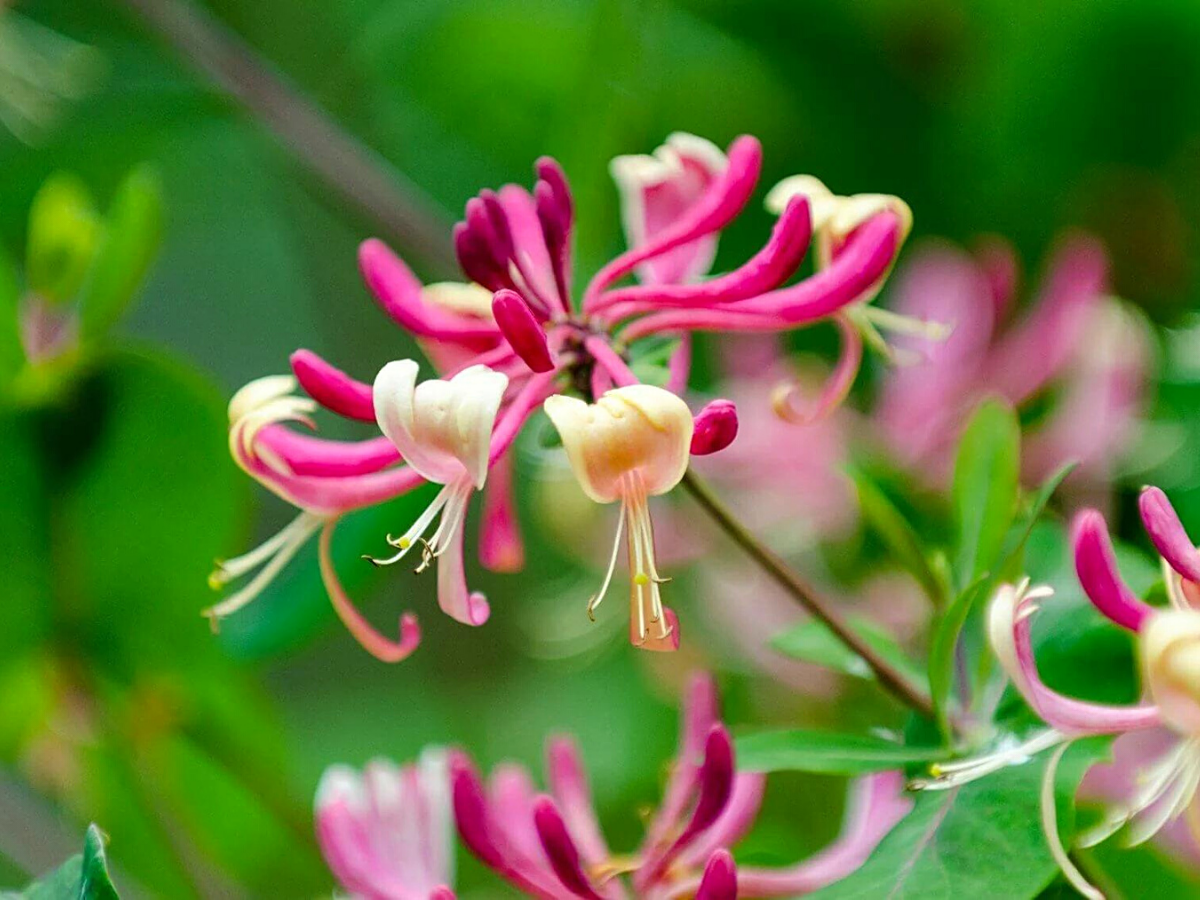 Roses are appropriate for just about any event and come in a large variety of colors, each of which has a unique meaning. In our rose flower journal, you may learn how to take care of your roses, the significance of different colors, and much more.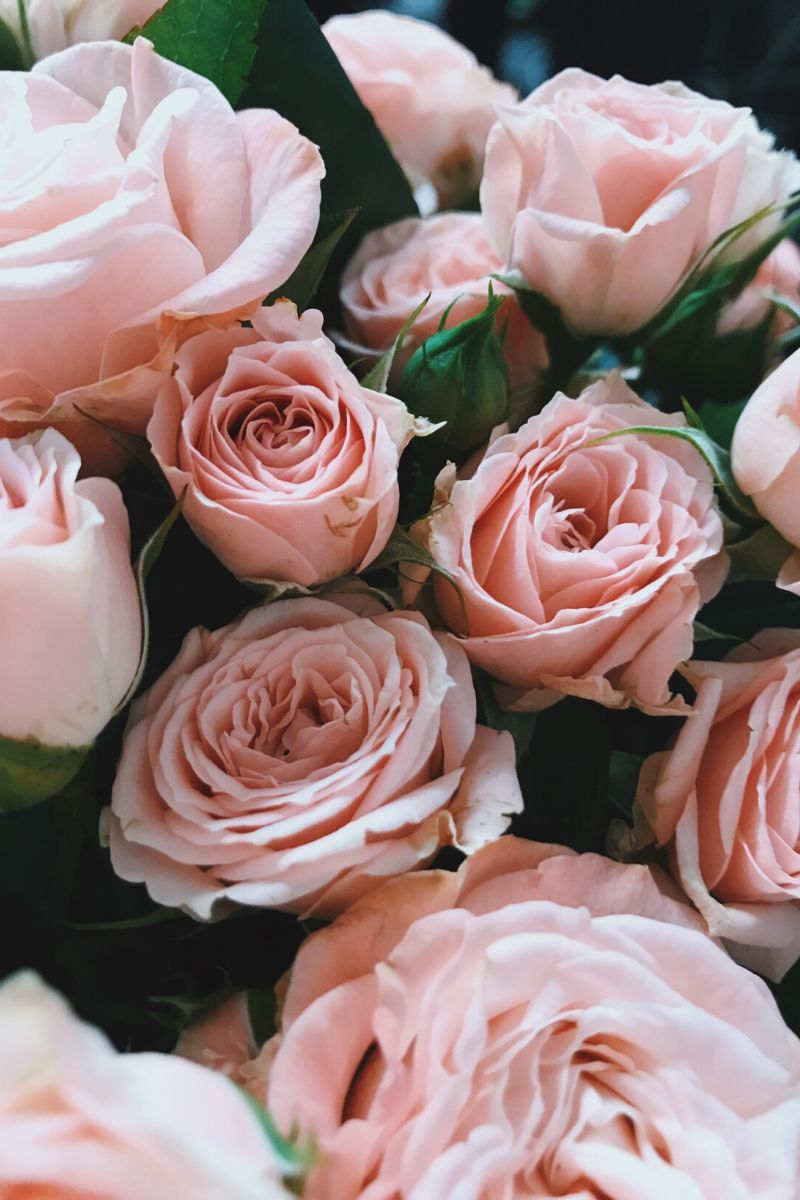 7. July - Delphinium and Water Lily
Coming up next, the delphinium and water lily (Nymphaeaceae) are the birth flowers for July. Water lilies are considered to represent purity, oneness, finding peace, and balance, and they were given their name after a Greek nymph. Delphiniums are highly cheery, cheerful flowers to make someone's day better because they are associated with positivity! They grow wild in many UK woodlands and are considered a traditional British bloom.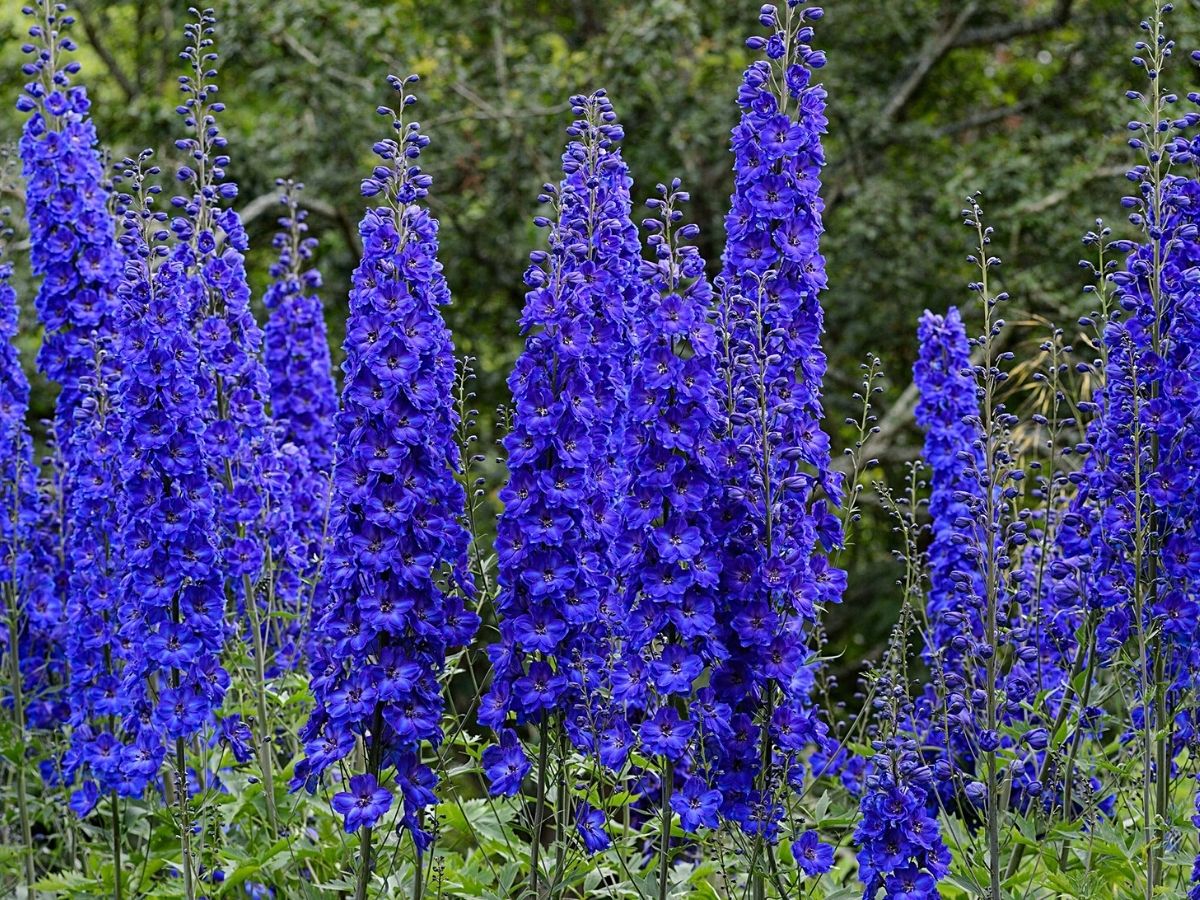 It's interesting to note that delphiniums gained their name from the Ancient Greeks, who believed the shape of the flower bud resembled the nose of a dolphin. Nowadays, there are hundreds of different varieties of delphiniums, many of which can reach heights of six feet.
8. August - Gladiolus and Poppy
Gladiolus and poppies (Papaveraceae) are symbolic of people born in August. These blossoms are unsurprisingly quite popular in the late summer because they come in a spectrum of beautiful colors. The significance of a poppy varies depending on its color, but in general, they stand for inventiveness. The gladiolus flower is symbolic of moral integrity, honesty, and fortitude of character. Those born in August must be incredibly tough, self-reliant, and fierce! They are the 40th-anniversary flower as well since they stand for infatuation and recollection as well.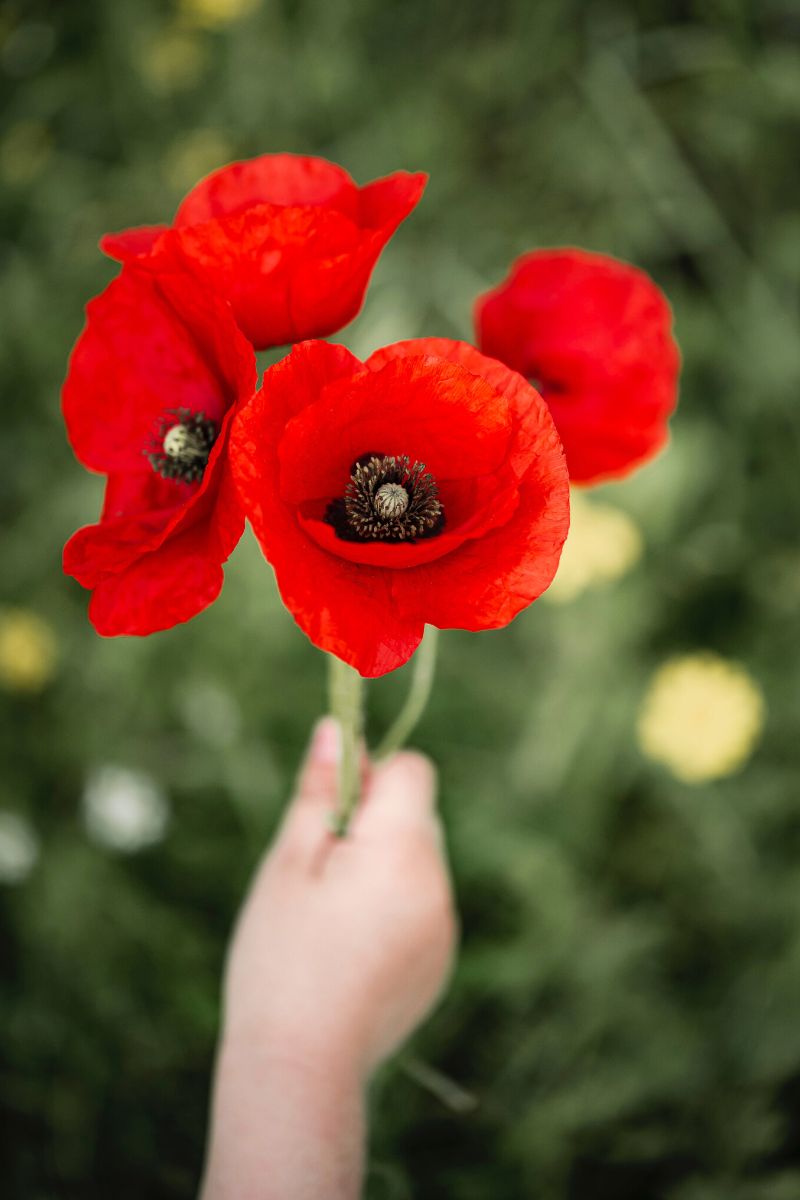 9. September Birth Month Flowers - Aster
September's official birth month flowers are asters (Asteraceae)! The Greek term for 'star' was used to identify aster flowers because of their form, which made them the star of the show. Asters are lovely, delicate flowers that typically have one of the following colors: pink, white, red, or purple. Asters are one of the most colorful flowers present in September, even though they are in bloom all year long. This is because autumn is just beginning to make its appearance.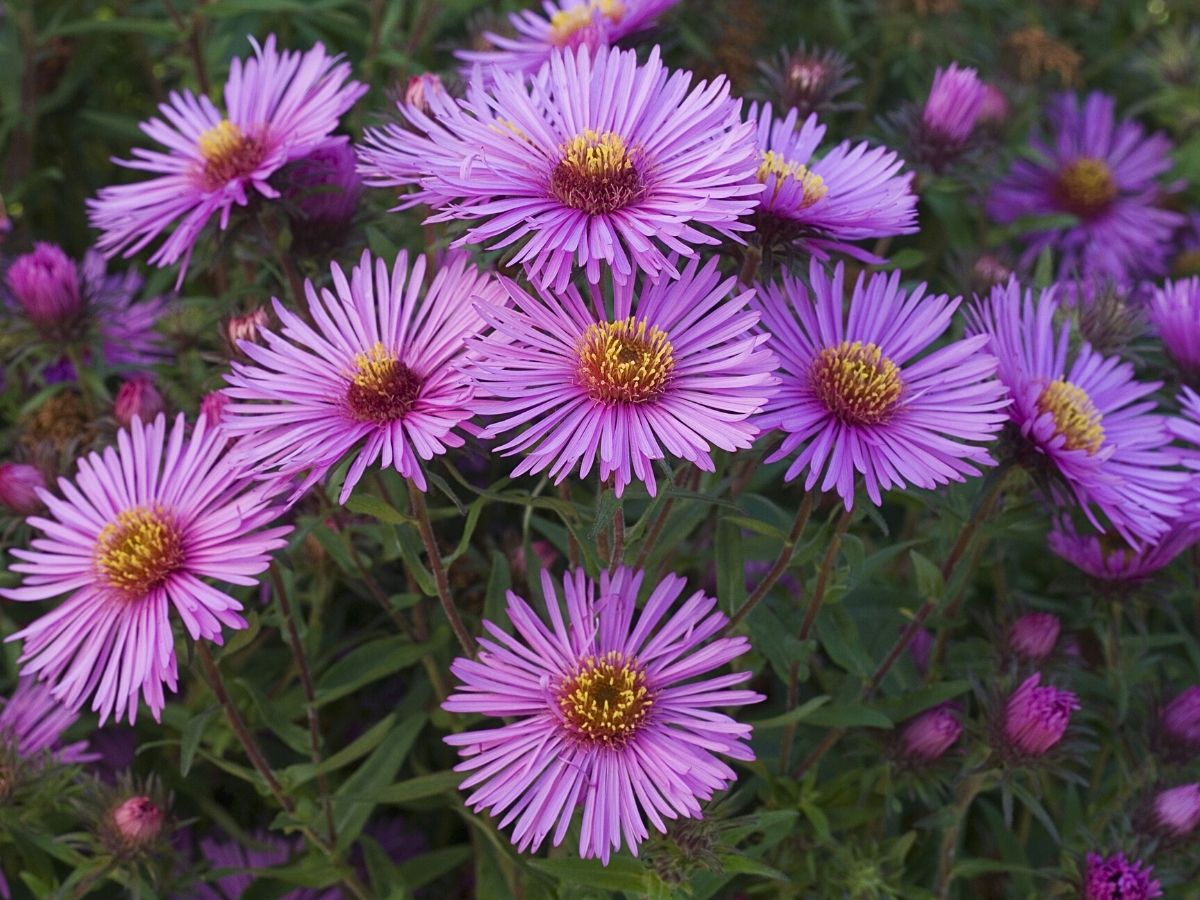 The well-known meanings of aster flowers include love, understanding, innocence, and faith. These are the perfect gift to offer to loved ones and friends who have September birthdays.
10. October - Marigold
Marigolds (Asteraceae Tagetes) are a favorite of many gardeners and a perfect flower gift for people celebrating their birthdays in October because of their stunning autumnal hues and aromatic perfume. There is a very long history associated with marigolds. In actuality, the Aztecs were the ones who first used the flower and gave it mystical, religious, and therapeutic characteristics. Marigolds were frequently used as a medication to treat conditions like skin problems and inflammation.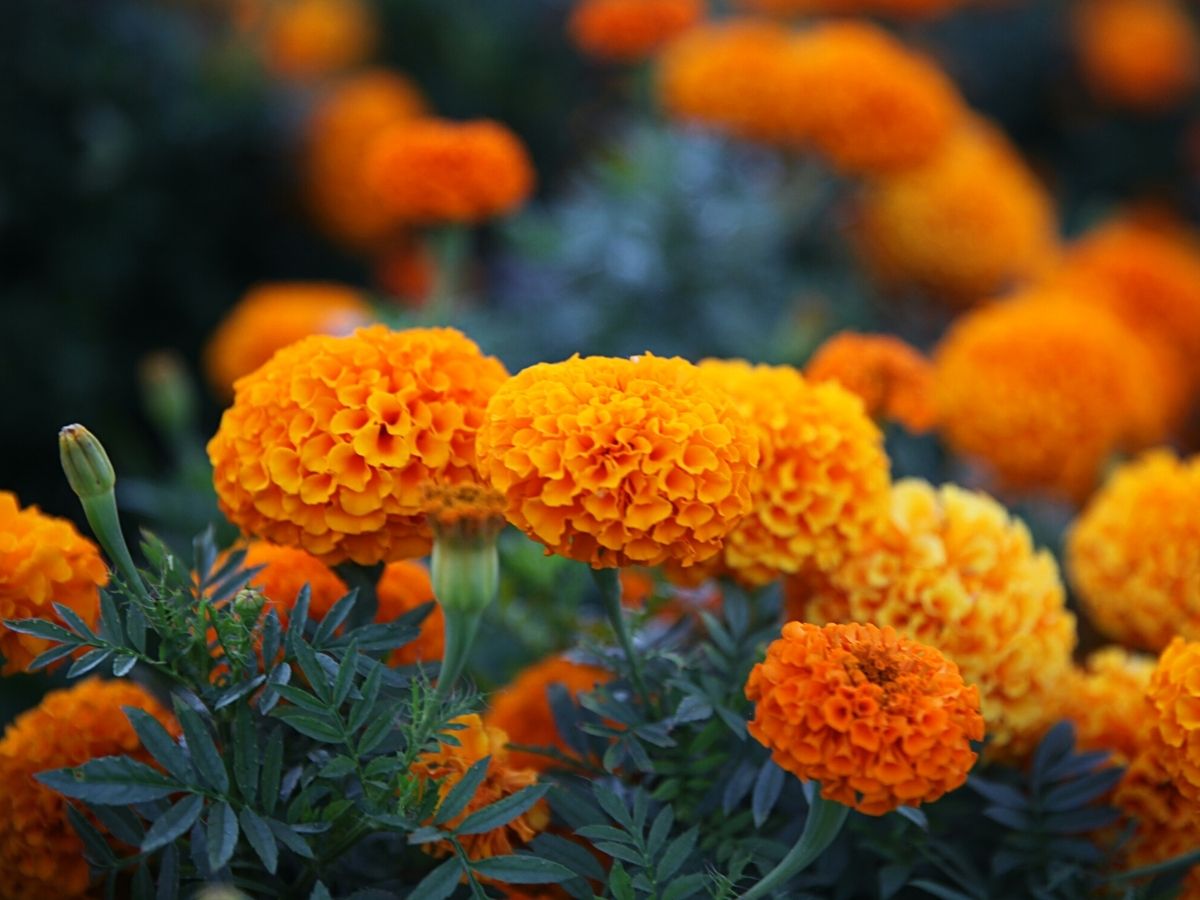 These birth month flowers for October are actually one of the most resilient flowers of autumn and stand for tenacity and tenacity. But, due to their vivid colors, they also represent warmth and inventiveness. Hence, if your birthday falls in October, you are generally a passionate, diligent, and motivated individual.
11. November - Chrysanthemum
Meet the birth flower for November! Chrysanthemums are one of the most widely used cut flowers in the world due to their diversity. These flowers, which come in a vast array of hues, are believed to bring happiness and luck into any home! Chrysanthemums have a variety of connotations associated with them depending on the color because they come in so many hues. Yet, they stand for happiness, honesty, and friendship in general.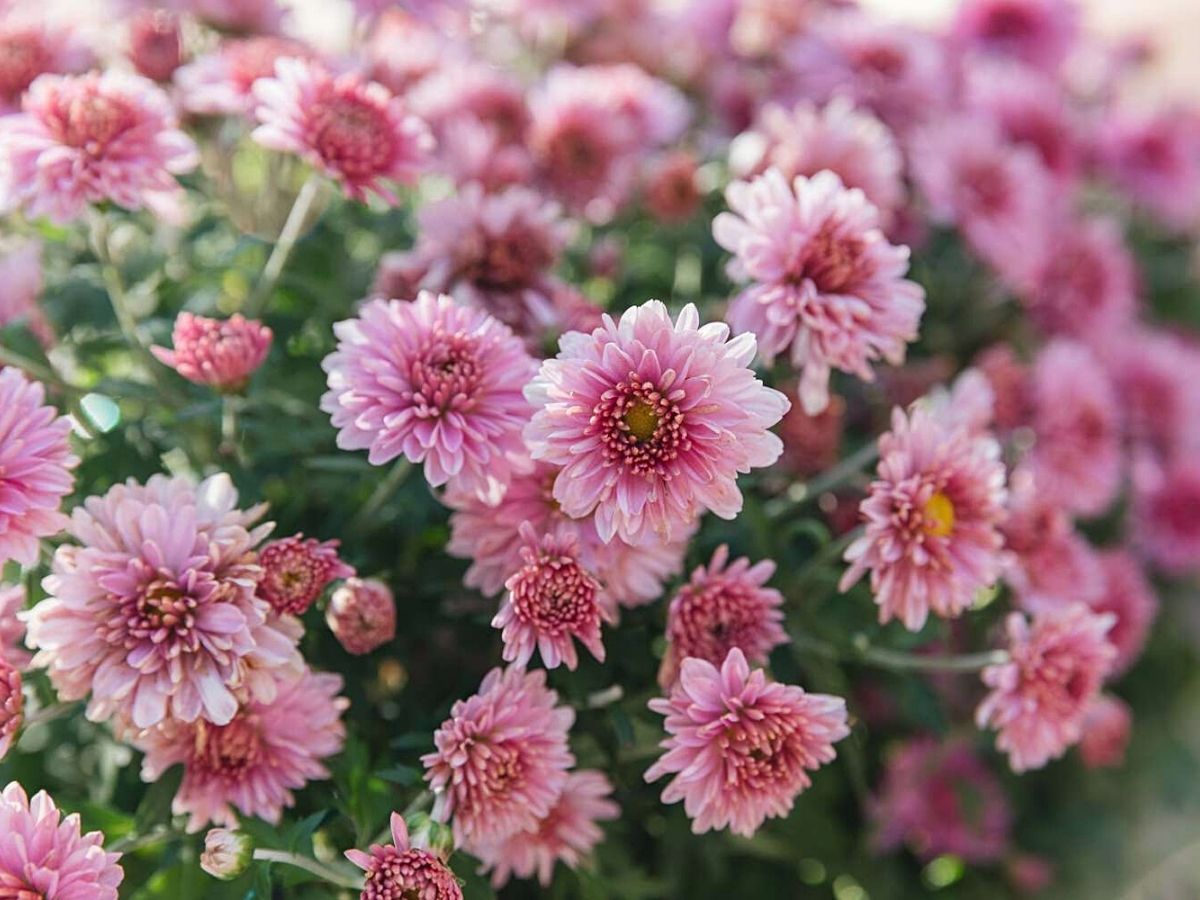 12. December - Holly
The holly (Aquifoliaceae) is the birth flower/foliage for December which shouldn't come as a surprise. Despite not being considered flowers, the brilliant red berries and dark green foliage of this plant really scream Christmas and are ideal for bouquets for people who celebrate their birthdays in December. Since ancient times, holly plants have been a staple of British holiday gardens and houses. Before they were employed for aesthetic purposes though, they were seen as a symbol of fertility and an efficient technique to defend places from witches in Pagan times. Holly is now associated with fortune, tranquility, and joy.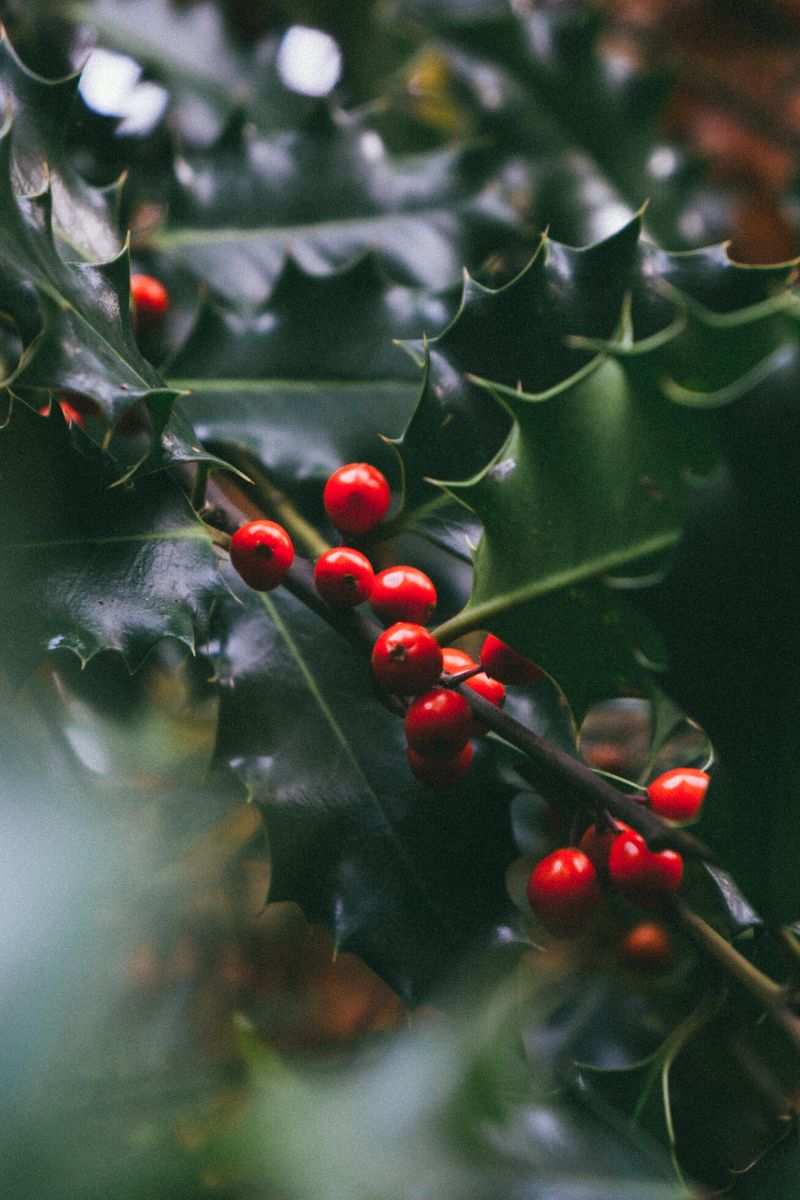 Gifting Birthday Flowers
Now that you have a great guide on the birth month flowers, there's no excuse as to what flowers you should gift your loved ones on their birthday! And for all you ladies with a bun in the oven: You might call your newborn baby after the flower of the birth month, like Violet, Iris, Daisy, Lily, Rose, Poppy, or Holly!