The sense of community is increasing. The resources of this world are gladly shared with everyone. Thus, also at Christmas time, decorations are made with recycled products as well as natural and sustainable materials that are allowed to bear the "homemade character". Creative and uncomplicated mixes childlike, traditional and natural and is open to modern and experimental. Trend Eco and Creative - Time for alternative Christmas trees.
Trend Eco & Creative - Alternative Christmas Trees
Natural materials, branches, logs, and lots of woody materials are the focus of consumers who want to live sustainably. Tradition is definitely important in today's fast-paced world. For the holidays, it doesn't always have to be the classic Christmas tree. Alternative trees can also have a festive effect and become eye-catchers.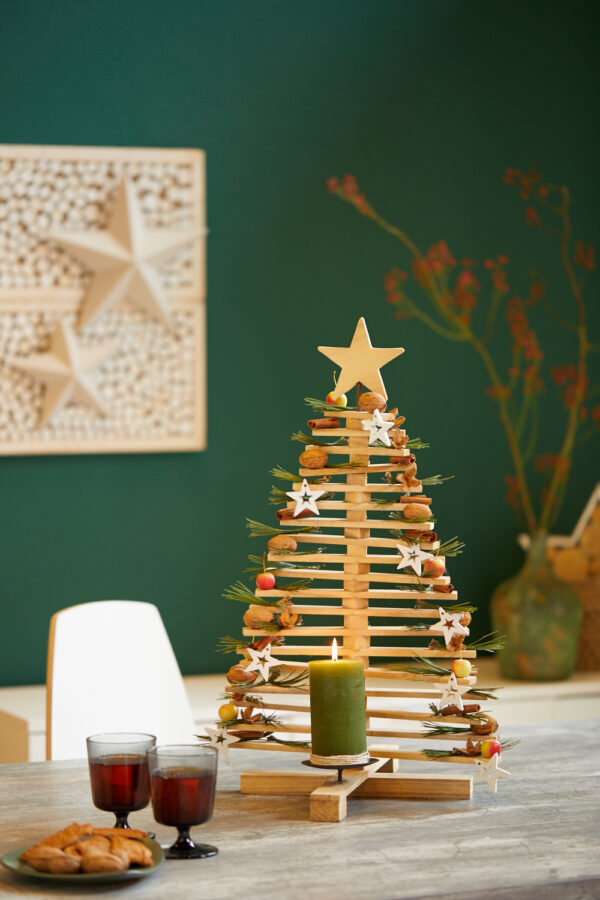 Mini Christmas trees are not only nice to give as gifts, but can also be placed on shelves and sideboards as festive decorations.
Oh, the Pine Tree ... Different!
Not in every room decor fits the classic Christmas tree and many customers are looking for alternatives. Whether prefabricated basic structure or self-made, whether abstract or close to nature - in the design of the alternative fir tree there are countless possibilities.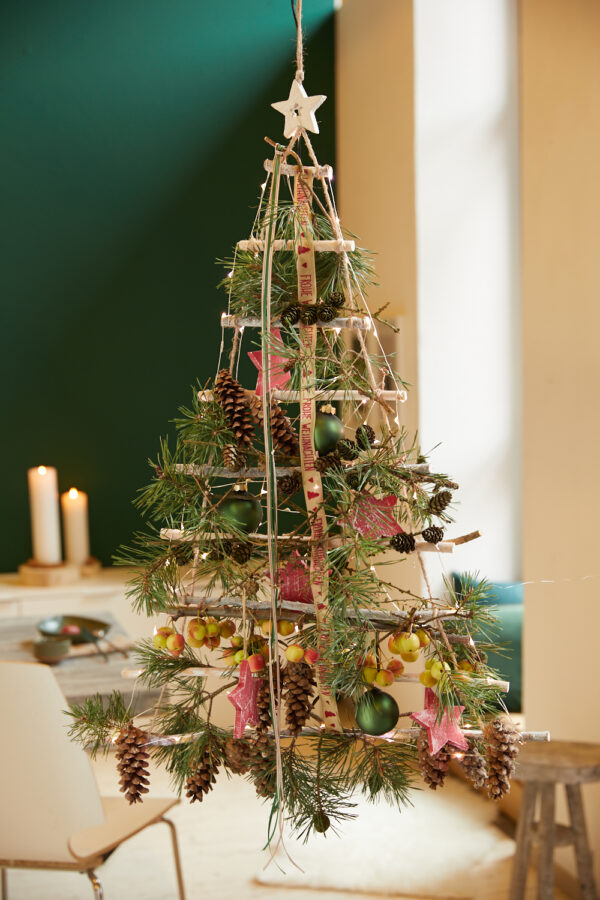 Details of Trend Eco & Creative
Sharing - sustainable - honest - cradle to cradle - recycling - simple beauty - traditional and modern - like homemade - childlike - creative - experimental - ecological materials - natural materials - wrapping paper - papier mache - light wood - veneer - jute - felt - eco-wax - natural fleece - coarse woven - knitting - simple seams - embroidery - braiding - mixed media - 3D printing - simple patterns - lines - dots - animal figures - textile figures.
article
was first published on Blooms.de. To know more about BLOOMS Trendweeks please click
Blooms.de/trendwochenXMAS
"