"Almost every person, from childhood, has been touched by the untamed beauty of wildflowers." That's a quote by former US First Lady, Claudia Alta Taylor 'Lady Bird' Johnson, which is suggestive of the enchanting panache of wildflowers. But that doesn't even begin to explain the magnificence of the Charmelia cut flower.
After all, as the name partly implies, Charmelia which is a kind of spray alstroemeria is quite a charmer with its beautiful blooms that ooze nothing but poise, power, elegance, and lushness, all while brimming with positivity.
Charmelia Flowers Present an Instant Burst of Color to Your Floral Arrangements
A flower that perfectly fits in virtually all your floral arrangements, Charmelia looks and feels sublimely pleasant in field bouquets, and practically any floral design that you have in mind. What's more, this flower shows plenty of colors right away when used - and this only gets better with its rich blooms.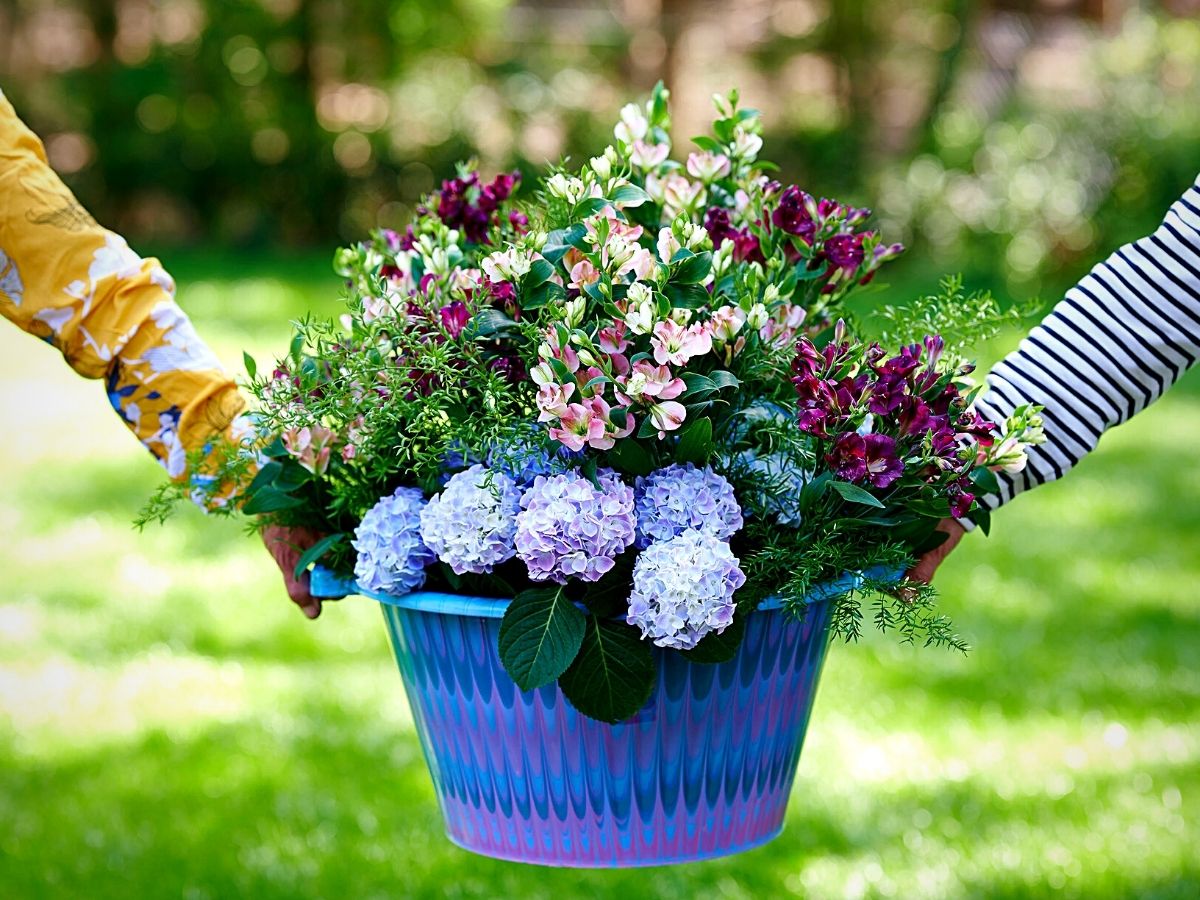 The flower's combination of sparkling color palettes that feature pink, white, yellow, and purple allows you to create different varieties of bouquets every time. The flower's colorful collection comes in at least six varieties including Charmelia Blush, Charmelia Yellow, Charmelia Pink, Charmelia Blanca, Charmelia Purplex, and Charmelia White, all of which you can pick as you desire.
And that's not all, its exceptionally long vase life is another plus for you to experience. Charmelia flowers and foliage will stay fresh-looking and beautiful for at least 21 days in your vase at home!
Savor the Feel of Wildflowers With Charmelia
The field bouquet trend is taking Europe and the US by storm, which is why breeder Royal Van Zanten is focusing on Charmelia as the flower of choice for field bouquets.
The positive, cheerful, and optimistic look of this trend is exactly what we all need. And Charmelia evokes the feeling of wildflowers, and as such is ideal for these types of floral arrangements.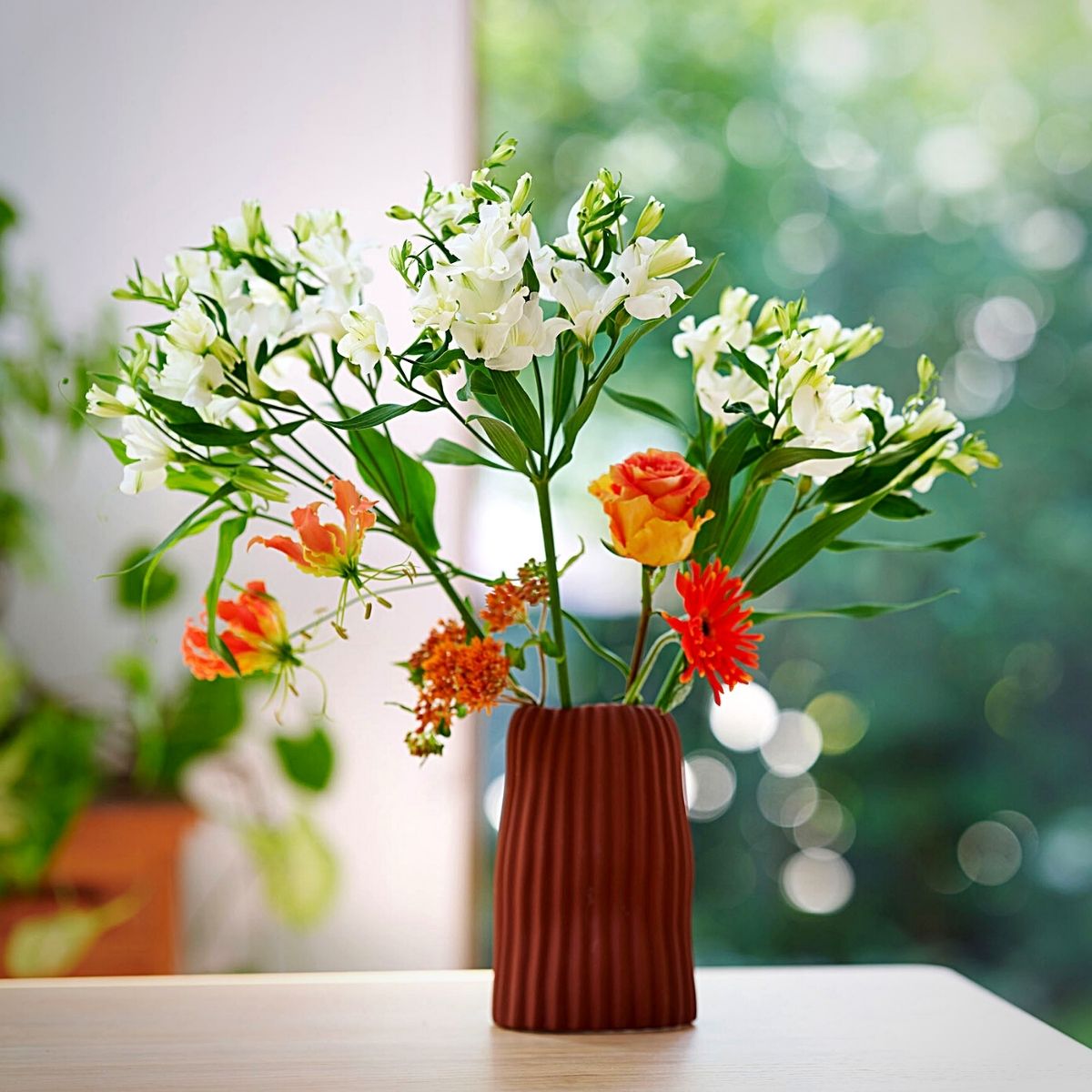 Now imagine a wildflower meadow on a glorious summer day. That guarantees instant happiness. With Charmelia flowers you can achieve this ambiance. You can stimulate a positive feeling with a field bouquet, which as indicated, are the most popular flower trends these days.
Florists reckon that in Charmelia wildflower we see a trend of hand-tied bouquets that is gaining more traction worldwide. While the trend has been in the Netherlands for quite some time now, in other major markets such as Germany, France, and Eastern Europe it still is in its infancy. Also in the US, they are a trend now.
The obvious expectation, therefore, is that the trend will develop and spread across Europe and North America in the coming years.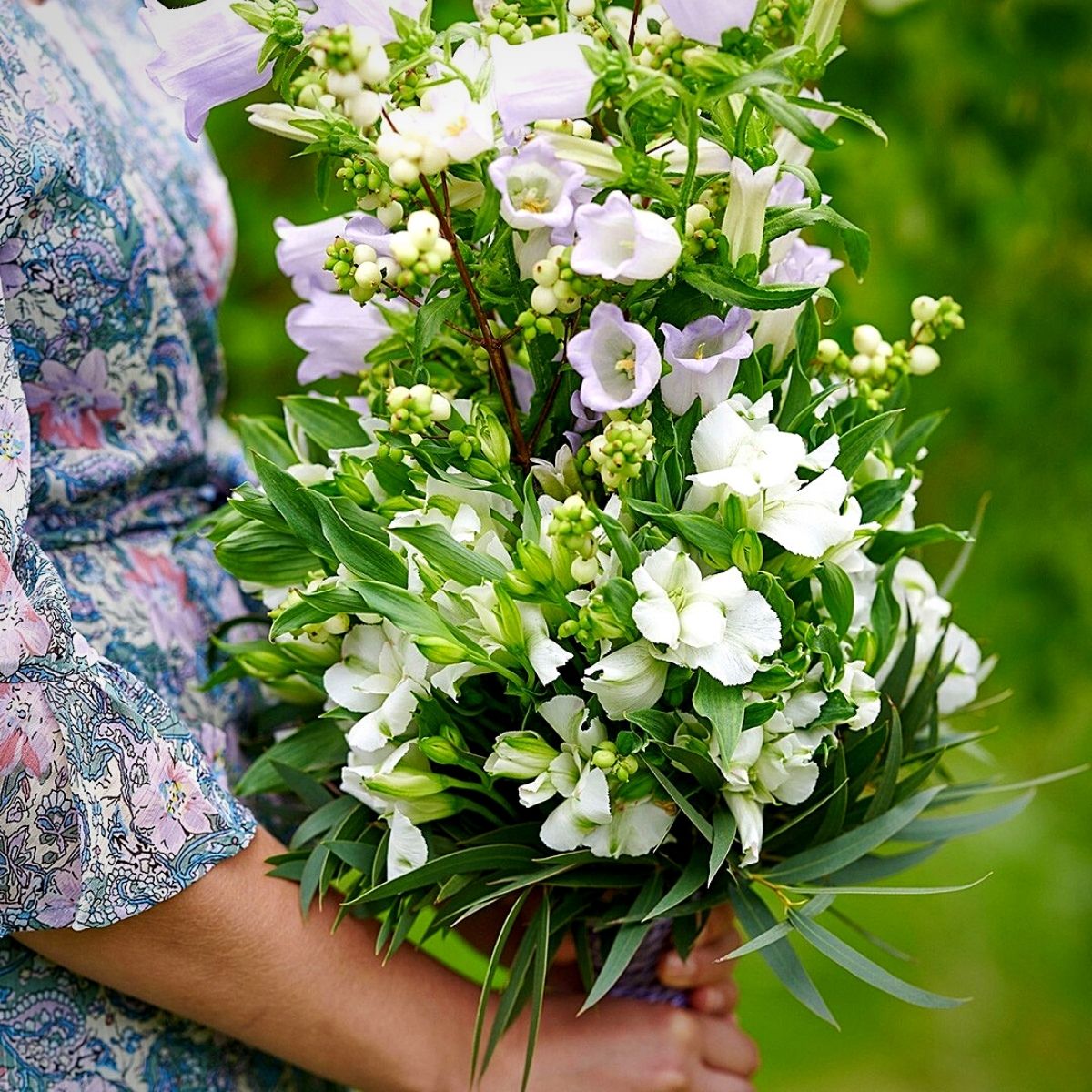 And even though Charmelia is not really a wildflower, it does indeed give the feel of a summer flower out there in the wild, and hence faultlessly fits in field bouquets. Its quintessential nature is buoyed by the fact that this flower has a long shelf life and branches with many blossoms.
This would explain why Charmelia is a perfect flower to use in a wildflower bouquet since it gives that wildflower feeling without pretending to be an actual wildflower.
Charmelia Is Such a Lush Bridal Bouquet Flower
Brides are increasingly opting for a summery field bouquet as their bridal bouquet. Such a lush bouquet is perfectly in line with the trend of getting married in a casual setting. For optimal results in your bridal decoration, ensure that Charmelia is also incorporated into the decor of the ceremony and party venues. This makes the ceremonies stunning!
You can use Charmelia Pink, for instance, to create very colorful, romantic bridal bouquets. Charmelia Blanca also looks just as romantic, albeit a bit calmer and relaxed. Both these varieties work beautifully together as well.
The soft blush pink of Charmelia Pink embodies tenderness, making it ideal for such moments. For similar occasions that demand pure elegance, the pristine white Charmelia lends an air of sophistication, while the captivating mauve hue speaks of mystery and allure.
Furthermore, Charmelia flowers can similarly be paired alongside ordinary alstroemerias to create an enchanting combo in wedding decor arrangements.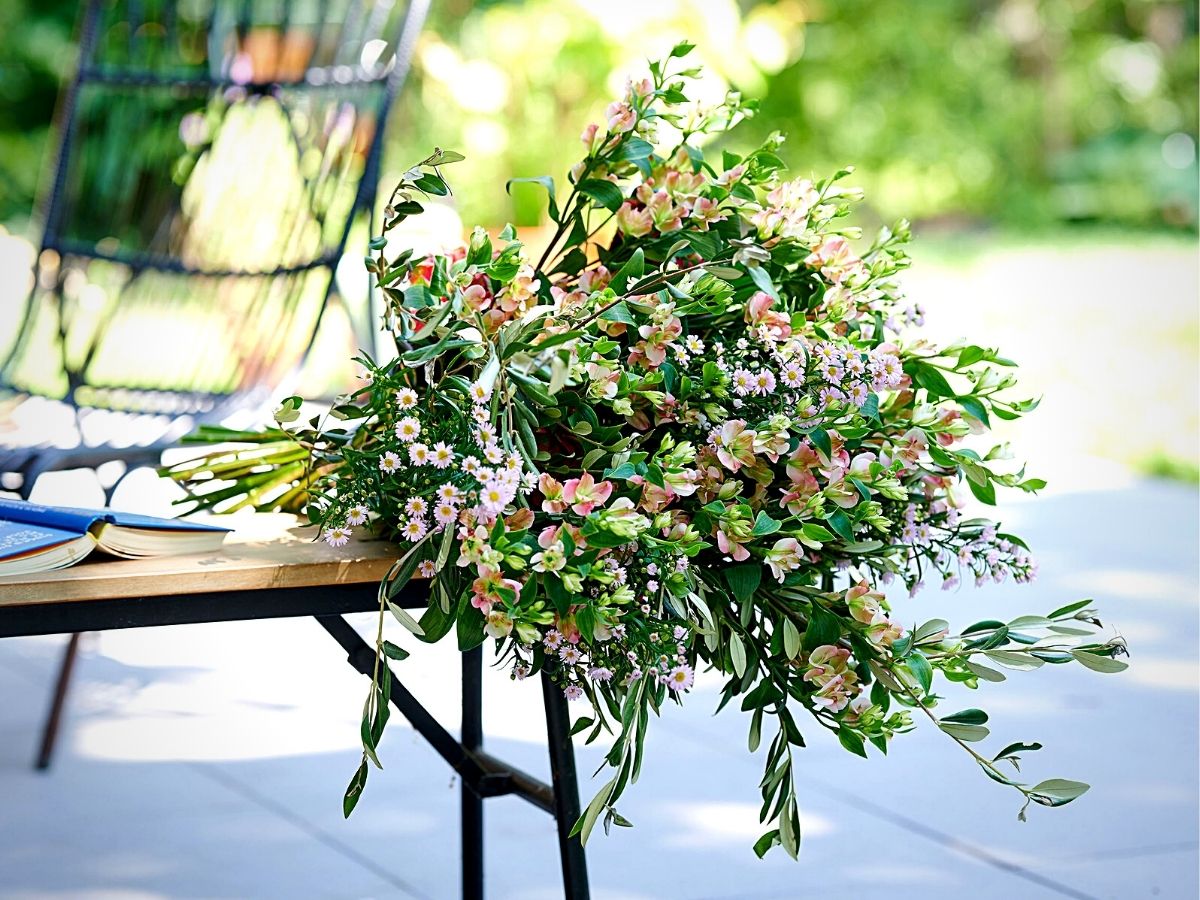 And by incorporating a bright color accent in the floral design, you can give your wedding flower arrangements a much more bold and outgoing look and feel. What more would a garden wedding out in the lawns need?
Seize That Endless Summer Feel!
Versatility knows no bounds when it comes to Charmelia flowers. Whether you're planning an opulent wedding, a whimsical garden party, or simply wish to add a touch of elegance to your home, these floral gems effortlessly adapt to any setting.
Charmelia offers an endless variety of choices. For a fresh, calm look, you could combine the brilliant white Charmelia with white dahlias and more (late) summer flowers in shades of green and white.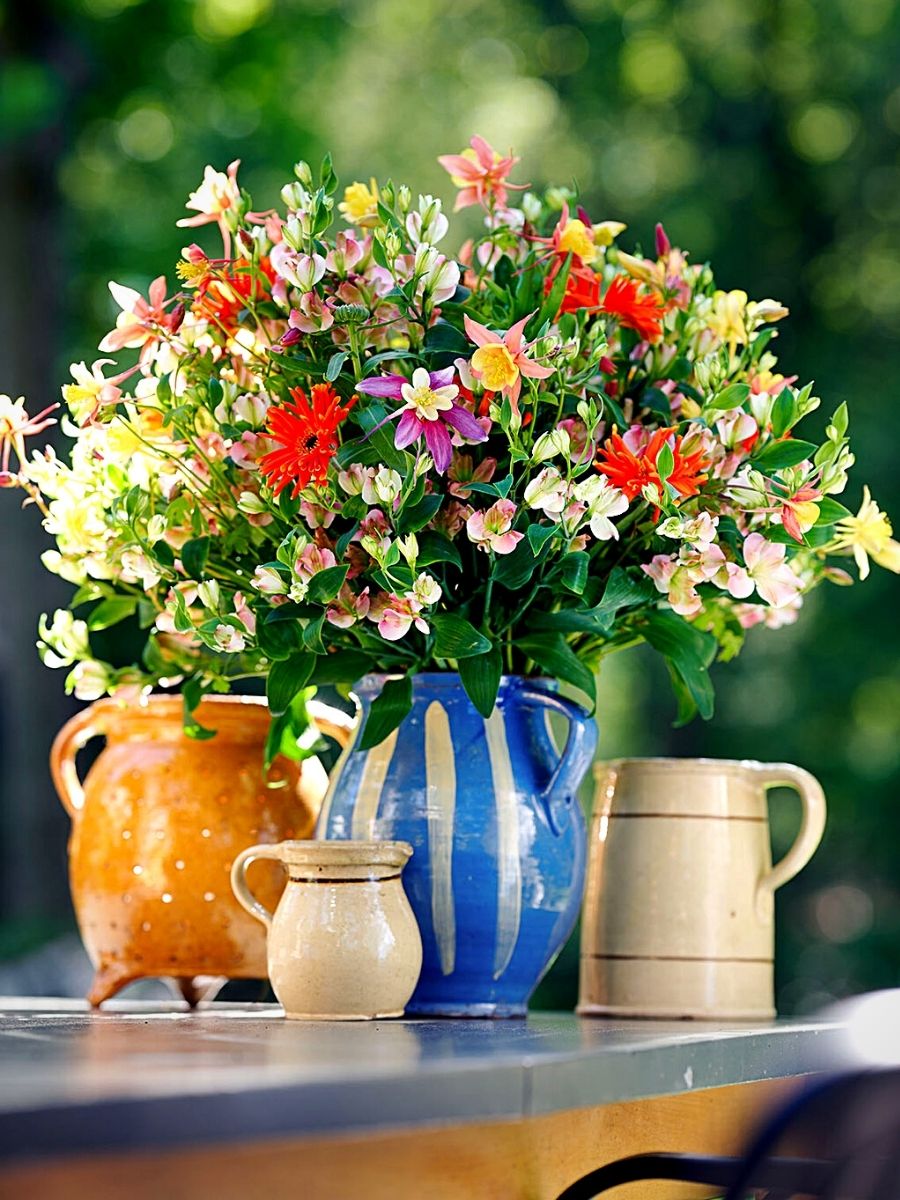 Use a single orange color accent to make it a real eye-catcher. And if you are in the mood for something more exuberant, why not mix? For instance, you could combine pink Charmelia with orange gloriosa and purple alliums, or with dark red and orange dahlias for a warm, late summer ambiance.
You can therefore create lavish bouquets, enchanting centerpieces, or even intricate floral jewelry using these flowers. The possibilities are as vast as your imagination! Do not only experiment with colors but also with flower shapes and heights. With these, you can let your creativity flow. And it will definitely make you happy and bring that summer glow.
A Perfect Flower for Wildflower Field Bouquets
Charmelia has emerged as the epitome of elegance and grace. And Royal Van Zanten, a name so synonymous with innovation and excellence in flower breeding, has meticulously crafted these enchanting blooms to exude both poise and panache, making them a floral diva that stands out in any arrangement.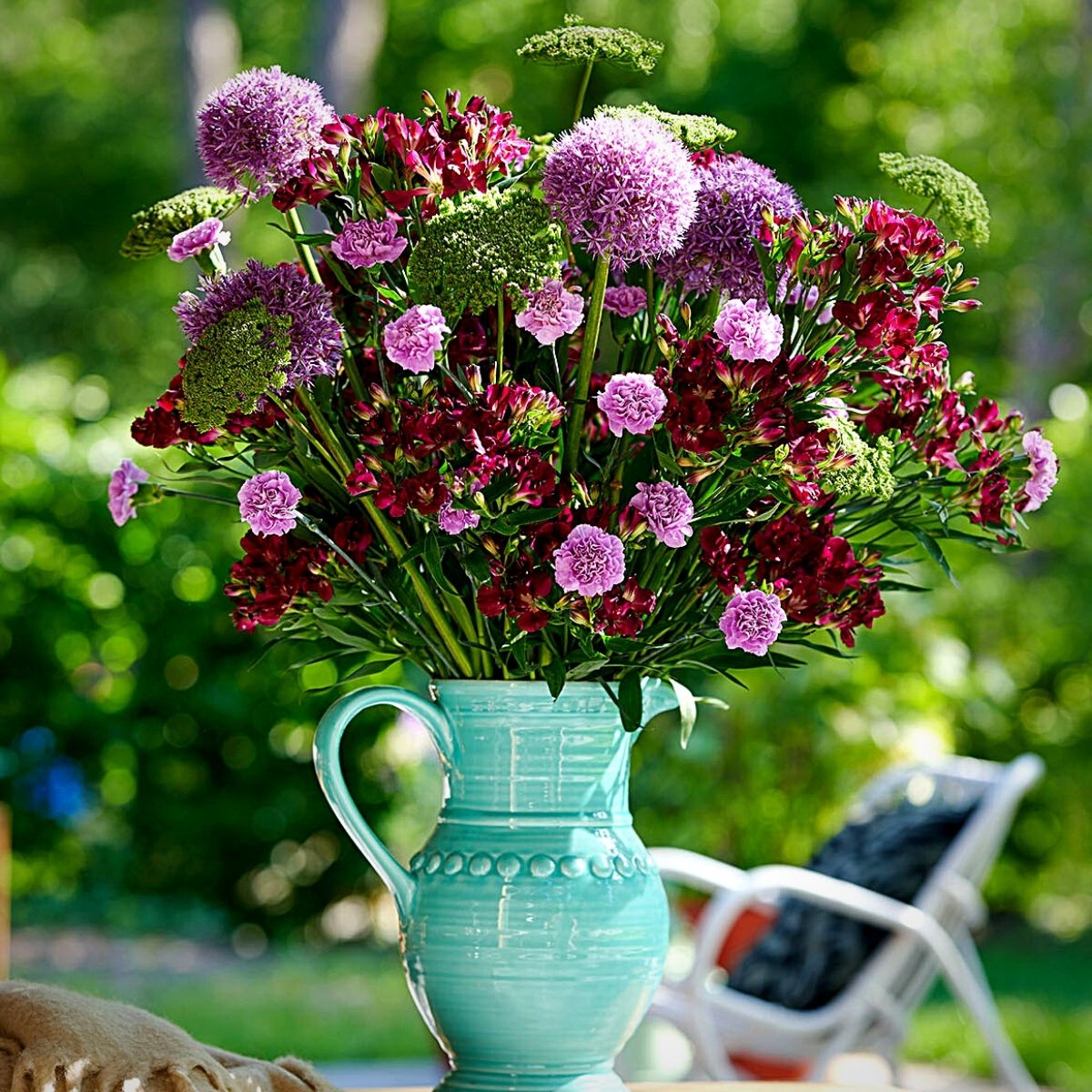 With an array of colors ranging from pure white to blush pink and enchanting shades in between, The gentle unfurling of this flower's ethereal petals presents a harmonious symphony of mesmerizing beauty.
This, definitely, is a flower that you can use in the latest trend of wildflower bouquets that you want to create. The beauty and lushness of Charmelia evoke the feeling of wildflowers that inspire a wild yet gentle feel.
Charmelia is available all year round for the USA at Jardines de los Andes and for Europe at Together2Grow. Learn more about Charmelia wildflowers at the Royal Van Zanten Inspiration page.