With an ever-increasing installation trend in weddings and event work, as well as the emphasis on foam-free floral designs, I was eager to figure out a way to create a ground installation, or living meadow, with foam-free mechanics that offered flexibility in multiple installation scenarios. There are so many options for foam-free installation mechanics out there, but this is the method that worked well for me. Hopefully, you will find it useful—or maybe it will provide you with a starting point for additional foam-free floral designs!
Here's a quick overview of the steps involved, and then you can jump in for a more in-depth explanation of each! To create a foam-free living meadow installation:
Assemble your floral mechanics.

Prep your base.

Secure your wire.

Hydrate!

Begin your foam-free floral design by establishing shape.

Cover your mechanics.

To finish, add texture to your floral design.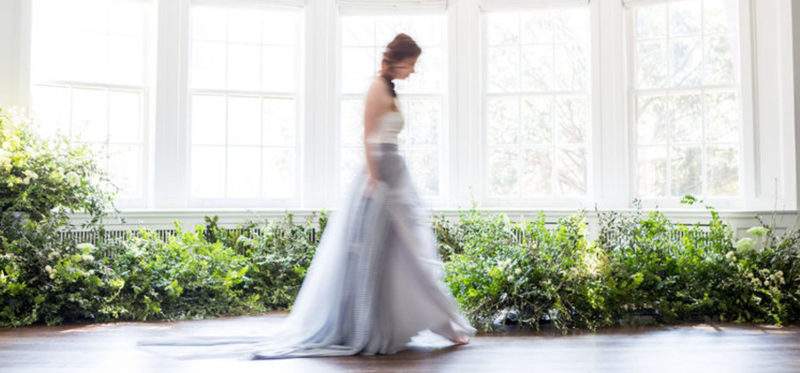 STEP 1: ASSEMBLE YOUR FLORAL MECHANICS
To create a foam-free living meadow, you will need:
12" plastic storage containers, approximately one for every 3 feet of coverage

Chicken wire (I prefer the rolls that are already 12" wide to save time, which is especially helpful on event day when time is in short supply)

Oasis waterproof tape

Wire cutters

Clippers

Heavy-duty garbage bags (if you are indoors)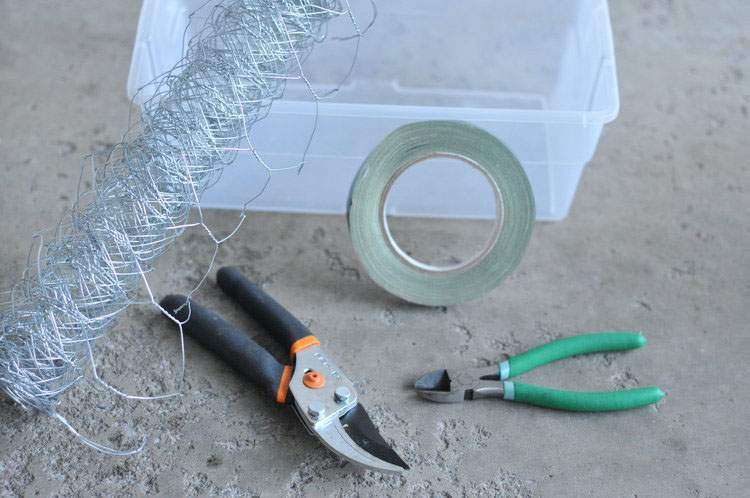 STEP 2: PREP YOUR BASE
Using your wire cutters, clip a section of chicken wire and wrap it into a roll. Place the roll into the container, making sure that the chicken wire comes up above the top of the container.

STEP 3: SECURE YOUR WIRE
Secure the chicken wire using waterproof tape. Be sure not to crush the structure of the wire—the tape is there to ensure the wire doesn't shift.