Creating a 'fairytale atmosphere', is what Bart Bresser likes to do best. Whether it's at a large event, a small intimate wedding, or just in and around his flower shop in the little village at the eastern part of the Netherlands close to the German border, Bart Bresser is all about experiencing what nature has to offer.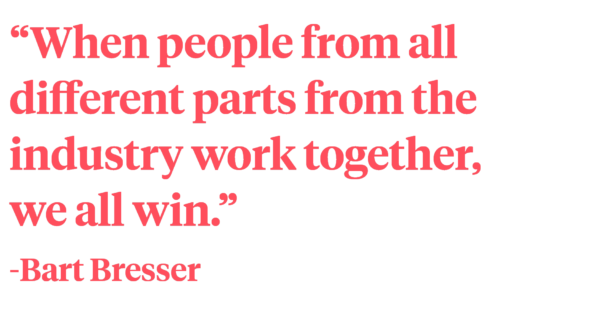 Local Hero Bart Bresser
This time Bart Bresser created an experience with his daughter Nel, and the amazing spray rose varieties of breeder De Ruiter; the Bubbles collection. You can read more about these spray roses in this article: 'Bubbles® Spray Roses from De Ruiter'. The roses Bart used were grown by Voorn Spray Roses, Kwekerij De Opstal, and Ger Semp spray rose farm. He decided to use an old Volkswagen van and location an orchard. This iconic picture below Bart used for his new profile picture on his Facebook page. And never before he got to receive so many likes.
"It's amazing what you can do when ideas come into realization, and everyone works together. In this kind of situation, everyone wins. The growers, and the breeders, the photographer, us florists, and of course the flowers themselves."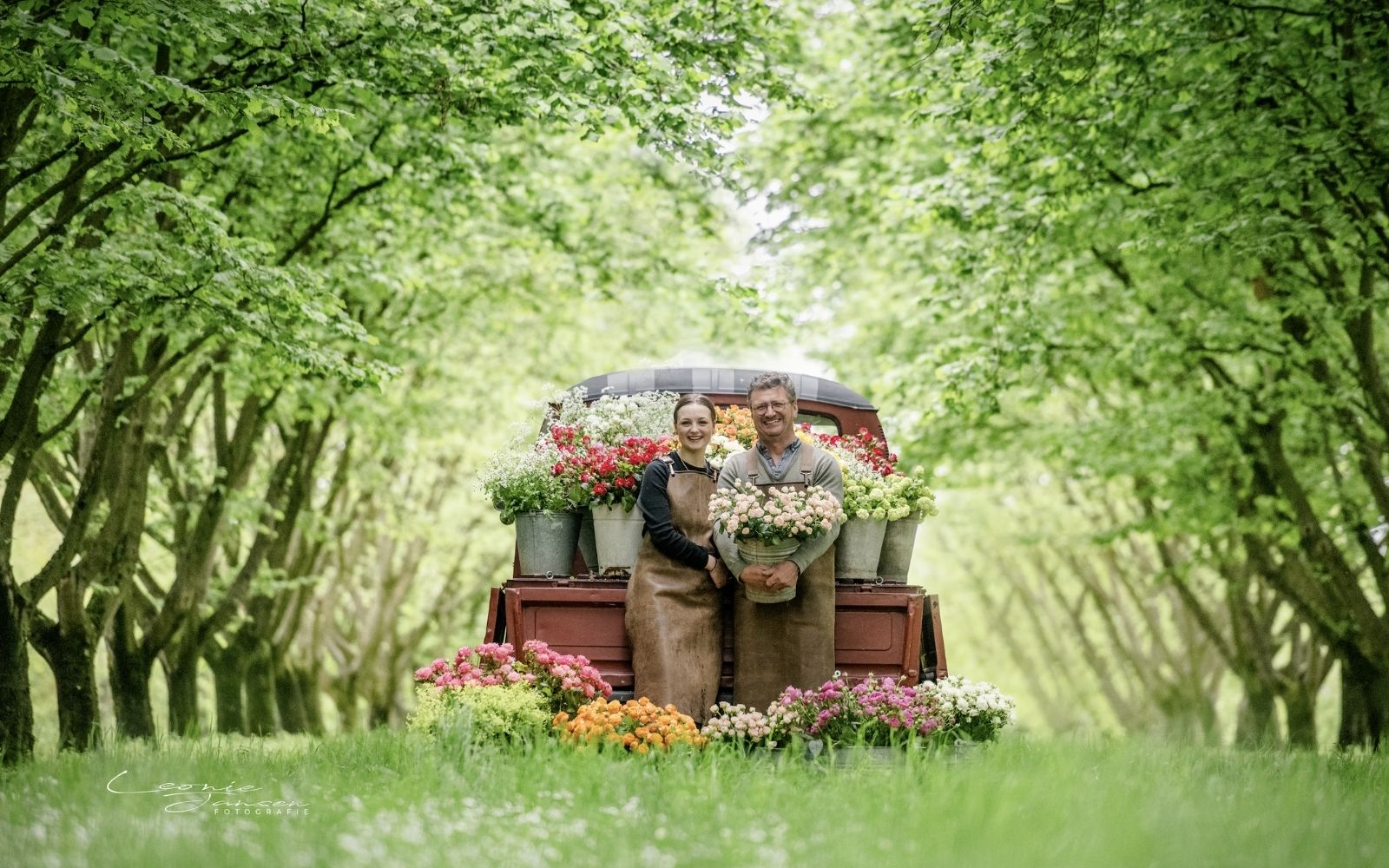 Bart Bresser with his daughter Nel in the hazelnut orchard. With Bubbles® spray roses.
White Bubbles® & Misty Bubbles®
The Spray Roses: The Bubbles® Line
The spray roses Bart and Nel used are called the Bubbles® line of spray roses. These roses are well known for their big head sizes. But also for their strong, and long stems. They come in many colors and trendy shapes such as peony-shaped, roses with a 'fresh-from-the-garden look and some with really, really big head sizes.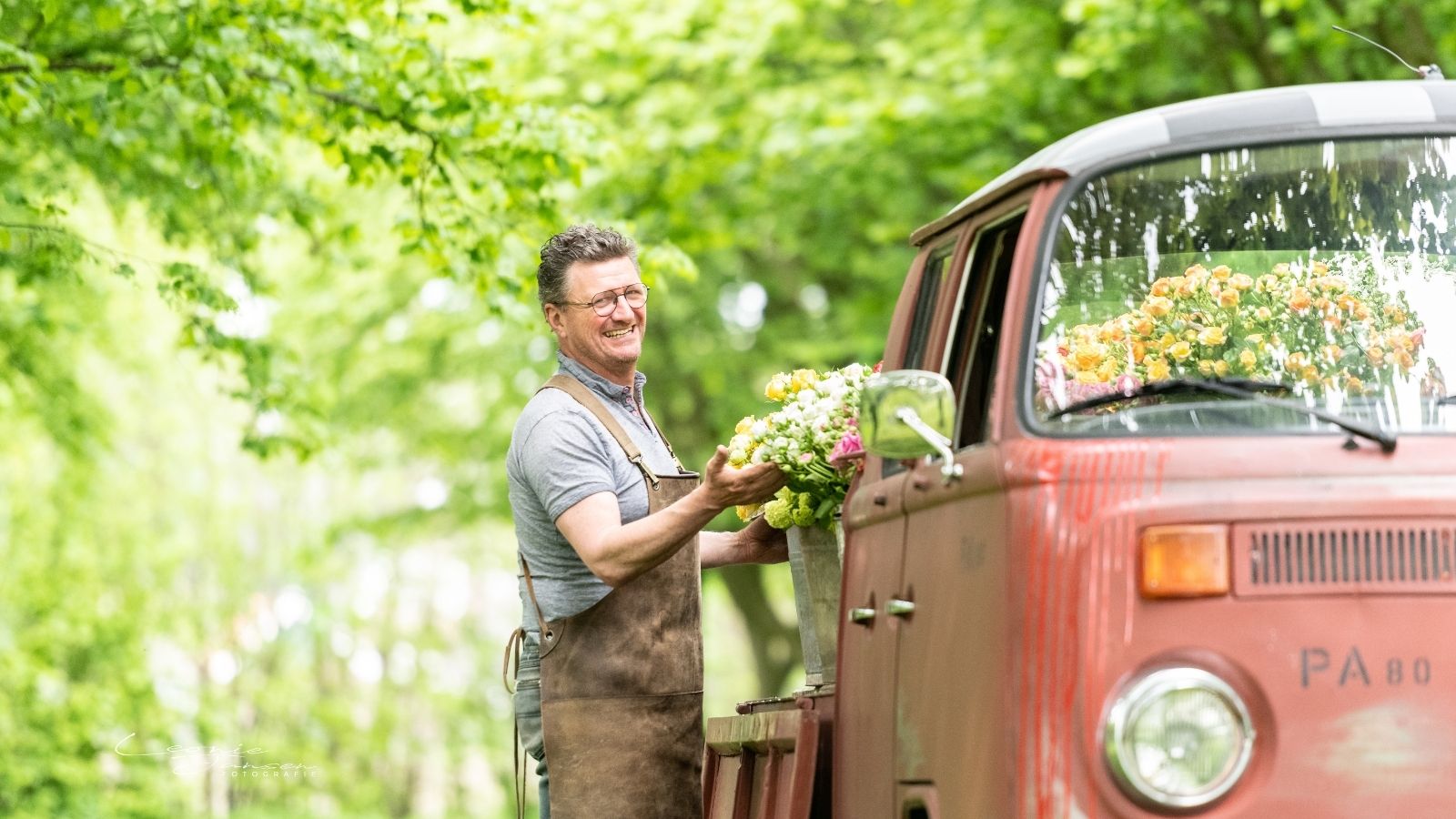 Bart Bresser decided to get the flowers in old zinc buckets, in an old Volkswagen van, to be photographed in a hazelnut orchard. Why? because he wanted to!
"It's all about the experience. And cooperations. I always try to bring together and connect people. And I always try to do that locally, in this way we are all winners, we all get our exposure, and we all get to talk about what we like to do. Creating some business while doing it."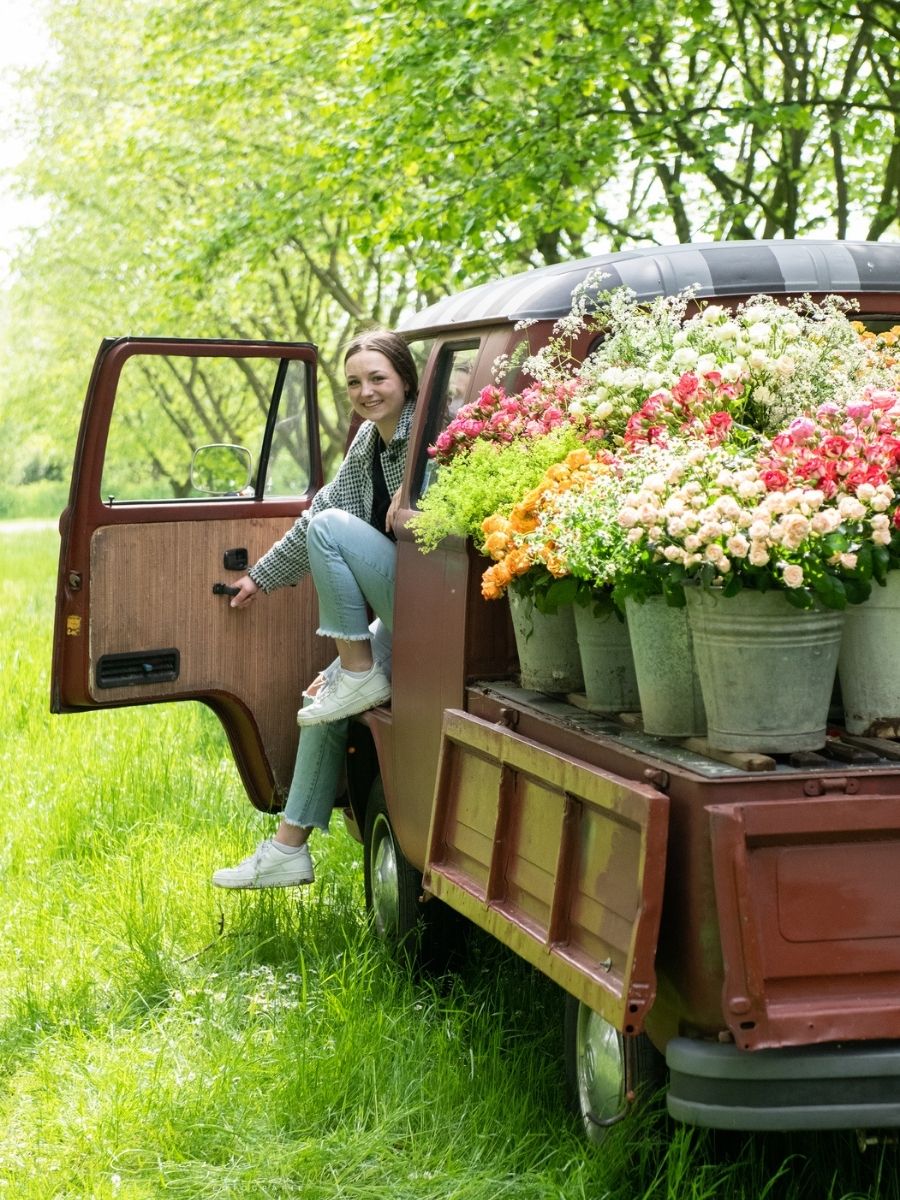 Daughter Nel Bresser is a 'florist-to-be', and currently working as an intern at another flower shop in the area. Will she continue her father's flower shop?
40 Different Varieties
The Bubbles® collection consists of approximately forty varieties as of today. Expected is that this line will continue to expand in varieties in the coming years. De Ruiter aims to crossbreed the strong character traits of the roses between the roses already existing. The specific characteristics of the roses are so good, we just have to wait until new exciting varieties are discovered in the new selections.
Fiesta Bubbles®, B-Bubbles®, Misty Bubbles® & Sweet Bubbles® You can find all the spray roses from de Ruiter here.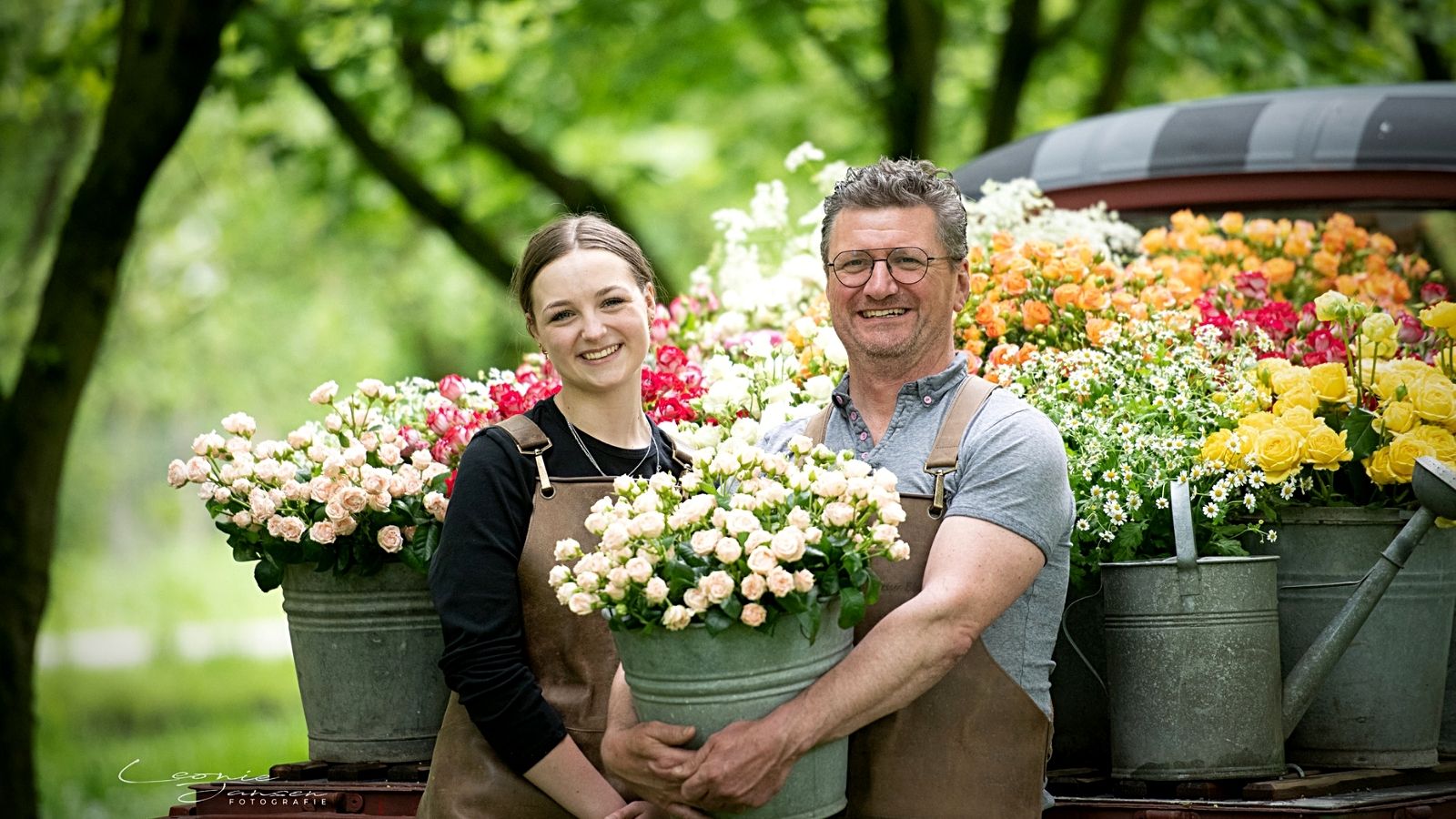 Bart Bresser
Bart Bresser, a floral designer in the eastern part of The Netherlands, close to the German border, is a great example for fellow florists and entrepreneurs from other branches and an ambassador for the flower industry. In addition, Bresser has been chairman of the Entrepreneurs' Association of his village Gendringen for many years and is committed to many activities in the village without borders and voluntarily.
"A man who makes a very important contribution to the quality of life in the village,"
concludes major Otwin van Dijk of the municipality.
For all his work in his municipality, Bart Bresser received a royal decoration. He was appointed Knight in the Order of Orange-Nassau in May 2019.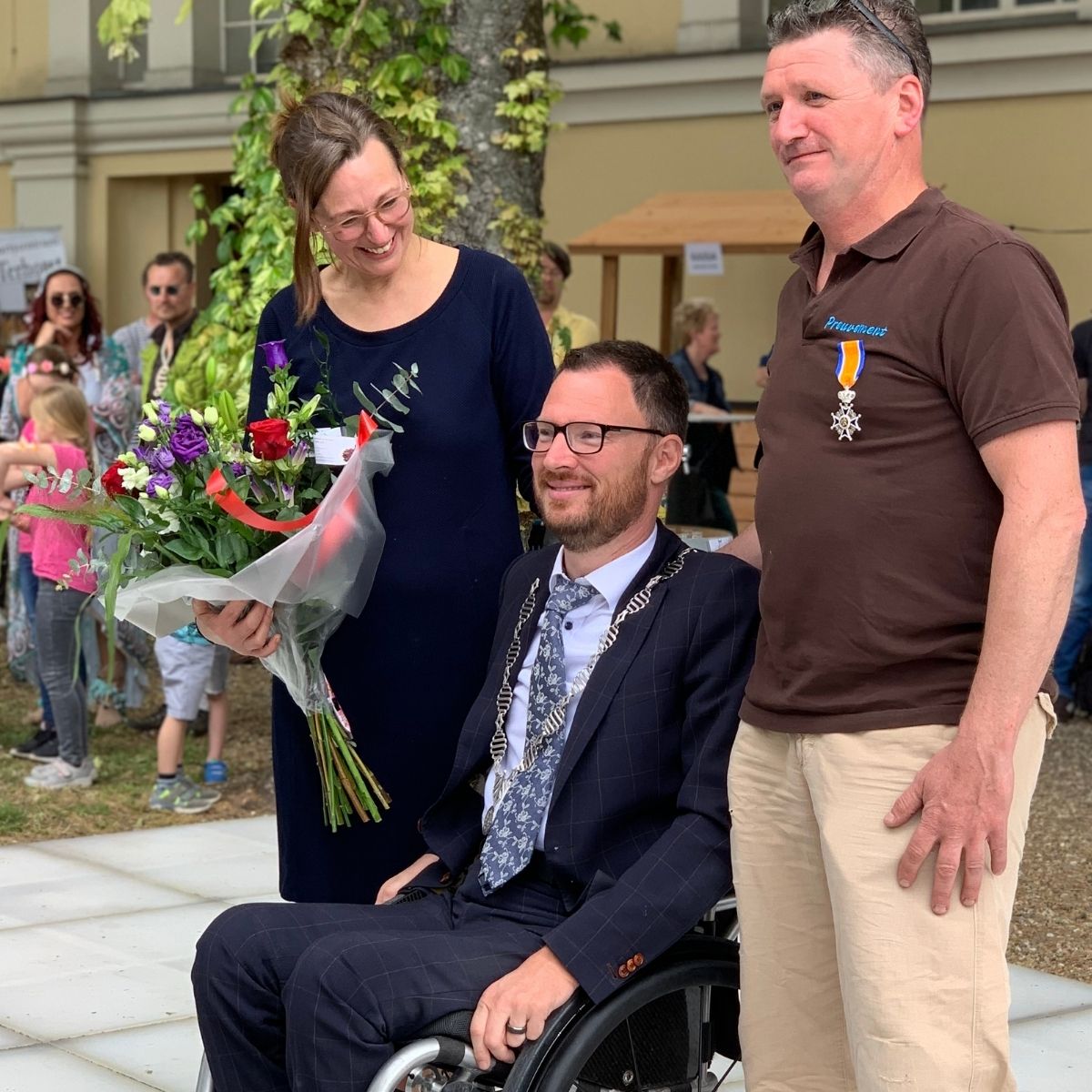 May 2019: Bart Bresser (right) has been knighted by Mayor Otwin van Dijk (center)
Driving the Volkswagen Van into town
When getting into town with the old Volkswagen van that was filled with flowers, the people from the village gathered around on the streets to have a look. Then Bart Bresser parked the van in front of his shop for three days and also handed out some spray roses to the people.
"For me, it is so important to bring people into contact with flowers and to give them an experience. To have them understand what flowers do to a person. They are so powerful, everyone who receives a single flowers is filled with joy and happiness. Something happens to people when they get in touch with flowers, it's like magic"

Thick Stems and Lot's of Flowers per Stalk
Bart about the Bubbles spray roses:
"They are so big! They work best for me when I use just one stem in my bouquet and fill it with other flowers. This can be large budded roses or any other flower. "The spray roses are a little too big to use in finer bridal work, but when you cut off every single small rose, they are ideal to use in fine bridal work such as in corsages, crowns, or wrist designs."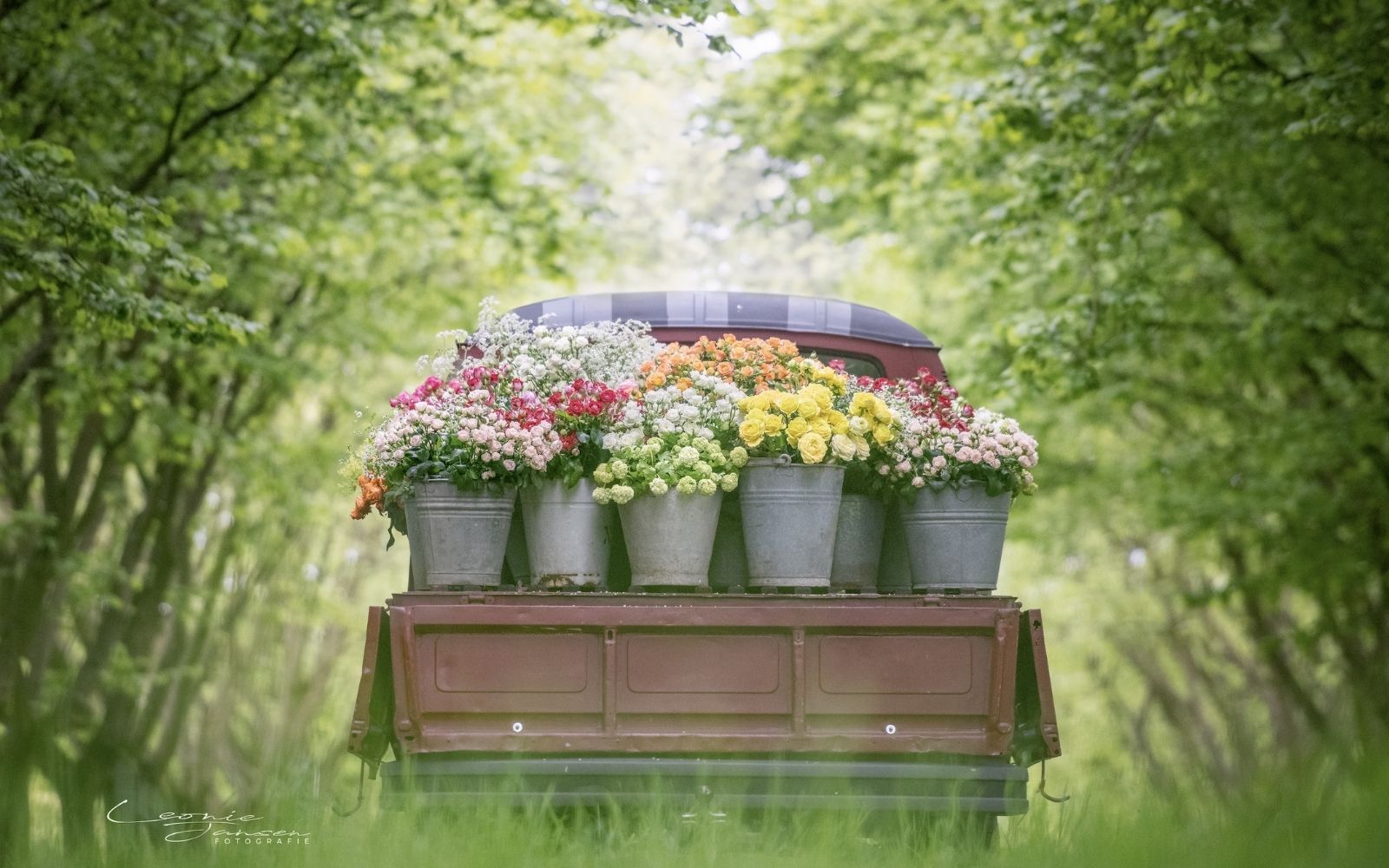 Bart continues to say that there is so much to do with spray roses and flowers in general and invites us and everyone when around to come and visit his flower shop in Gendringen. You can find Bresser Bloemen at Grotestraat 14, 7081 CE Gendringen. His opening hours are Tuesdays to Fridays from 10 am to 6 pm and Saturdays from 10 am to 4 pm.
"What a beautiful quality of the roses! Proud of the result and that we were able to achieve this together with many passionate people."
Credits
Location: Hazelnut farm 't Joostenhuis Photography: Leonie Jansen Fotografie Volkswagen Van: Philip Williams Zinc Buckets: Kijk je Rijk, Beco Antiek en Curiosa, en Second Life Gaanderen Roses: De Ruiter Innovations (breeder), Voorn Spray Roses, and Semp Rozenkwekerij