The flower market has always been enthralled by roses, which are frequently described as the pinnacle of beauty and romance for their magnificent blossoms and alluring aroma. Ecuadorian roses have become one of the most admired and sought-after varieties of roses among the many varieties that are readily accessible. These six Ecuadorian roses are some you don't want to take your eyes off as they are quickly conquering the flower market.
6 Rose Varieties From Ecuador That'll Transcend Your Love Even More
These Ecuadorian rose varieties have conquered the lives and hearts of flower lovers all around the world thanks to their legendary quality, enormous blooms, and vivid colors. Ready to see the magnificent charm of these blooms? They're ready to blow your rose heart away!
1. Rose Princess Crown
Get ready to be mesmerized by the gorgeous and unique Rose Princess Crown. This mesmerizing beauty has left amazement in its path ever since it graced the market. It radiates a sense of delicacy and elegance befitting of royalty, delicately decorated with a pink peach color. Its petals softly open up to reveal a bloom that embodies perfection, like the layers of a princess's gown. As it lends an air of grace and royalty to any event, let this alluring rose rule supreme in your flower arrangements.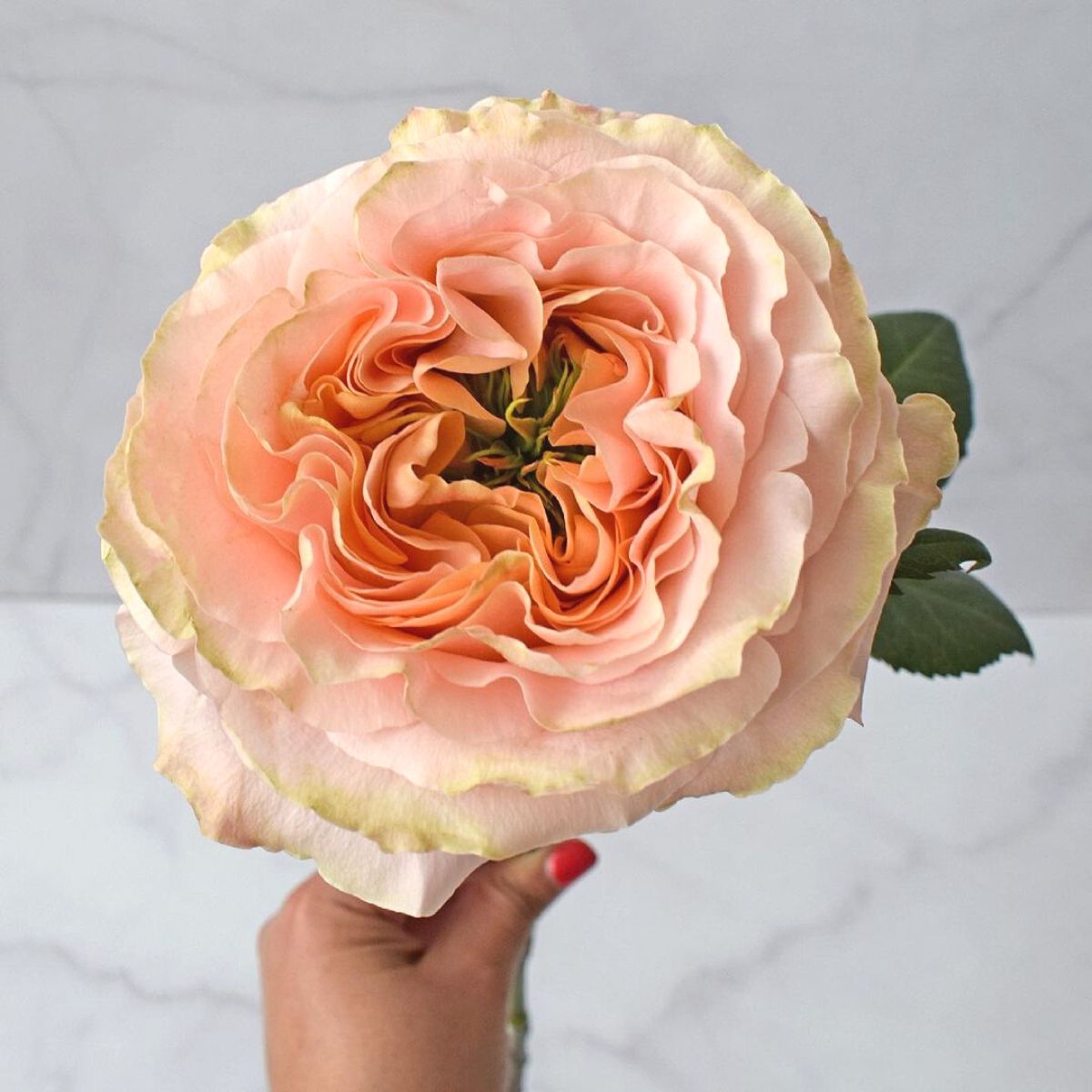 2. Rose Queen's Crown
Behold the magnificent Queens Crown rose. As its name implies, when completely opened, this spectacular bloom has a size that matches a royal crown. Its lovely lavender hue exudes a delicate charm and makes it an adaptable option for both traditional and contemporary decor. This rose gracefully assumes center stage and graces any scene with its regal demeanor, demanding attention like a queen. Let the Queen's Crown rule supreme in your floral designs since it imparts a feeling of refinement and majesty befitting a monarch.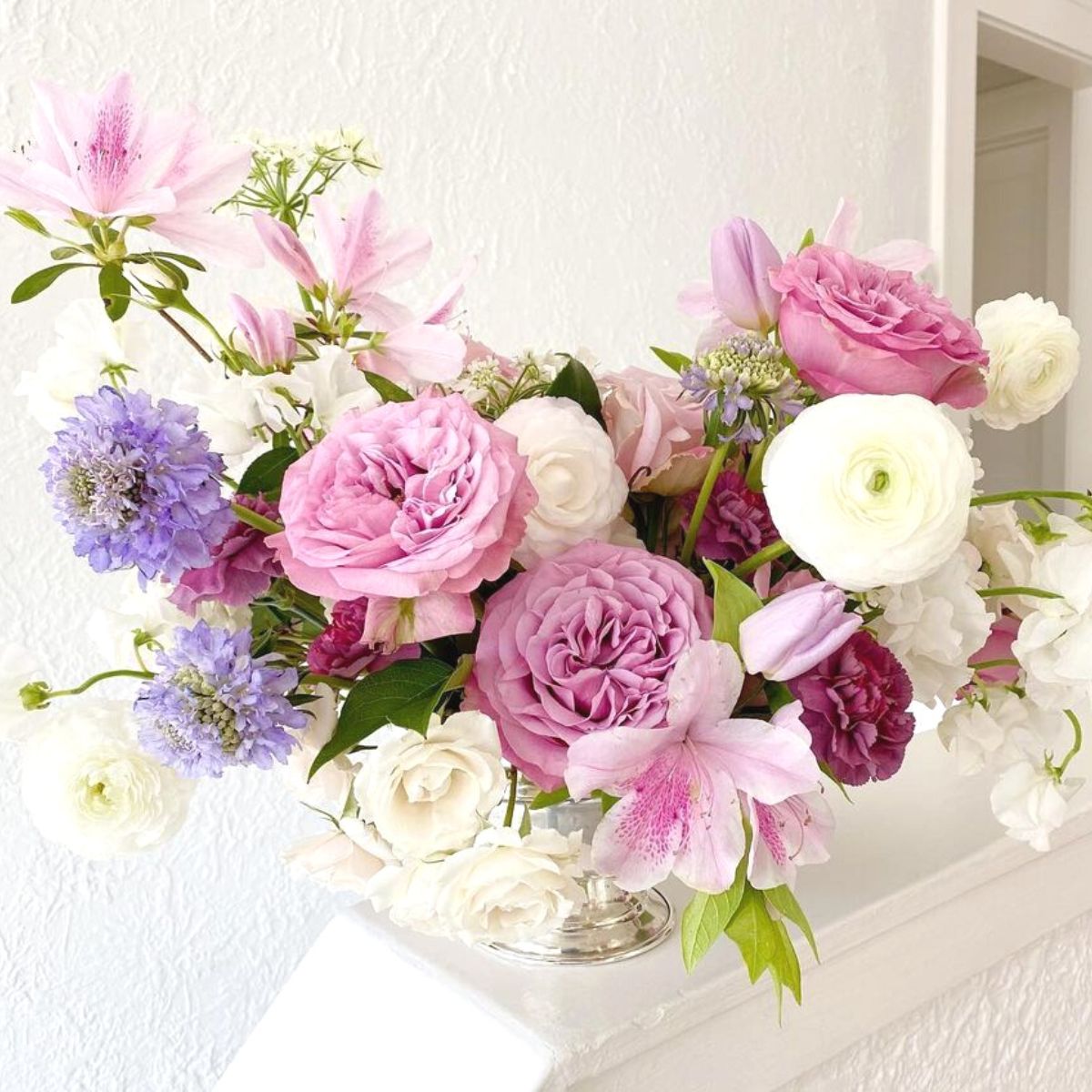 3. Rose Red Panther
The wildest beauty! Unleash your wild side with the captivating Rose Red Panther. This rose is designed for special moments because it naturally boasts a mysterious marbled appearance that tantalizes the senses. With intense contrasts between stripes of hot pink and seductive dark red, this divine bloom exudes an aura of fierceness and allure. Its sleek and eye-catching presence demands attention and creates an unforgettable impression. Embrace the untamed beauty of the Red Panther rose, as it adds a touch of the extraordinary to your floral displays.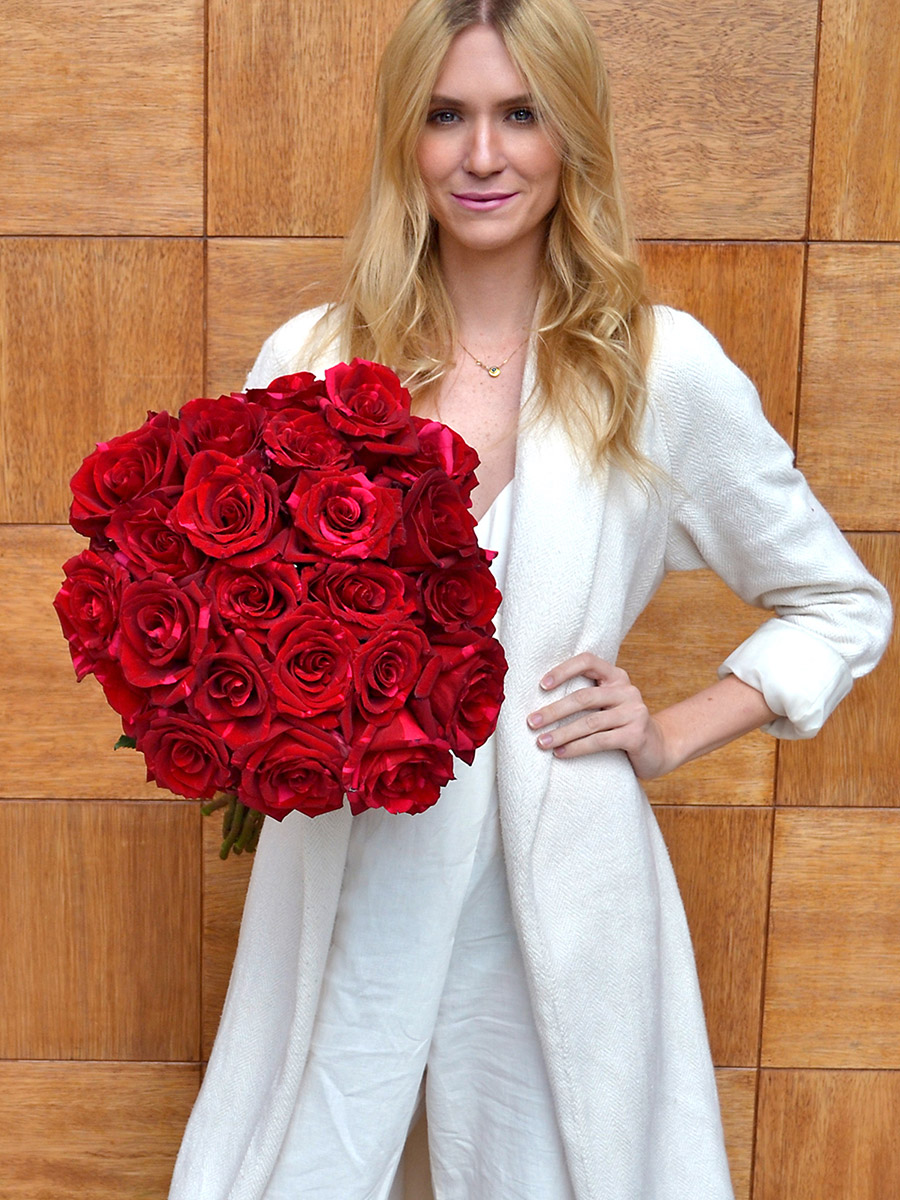 4. Rose Enchantment
From its very first bud, this extraordinary Ecuadorian rose variety has without a doubt captured hearts worldwide with its chaotic yet soft appeal. Its petals dance in a whimsical arrangement of intense contrasts and colors, while its garden-shaped center evokes a sense of wonderment. With each delicate fragrance it releases, this rose fills the air with an ethereal perfume that turns any day into a magical experience.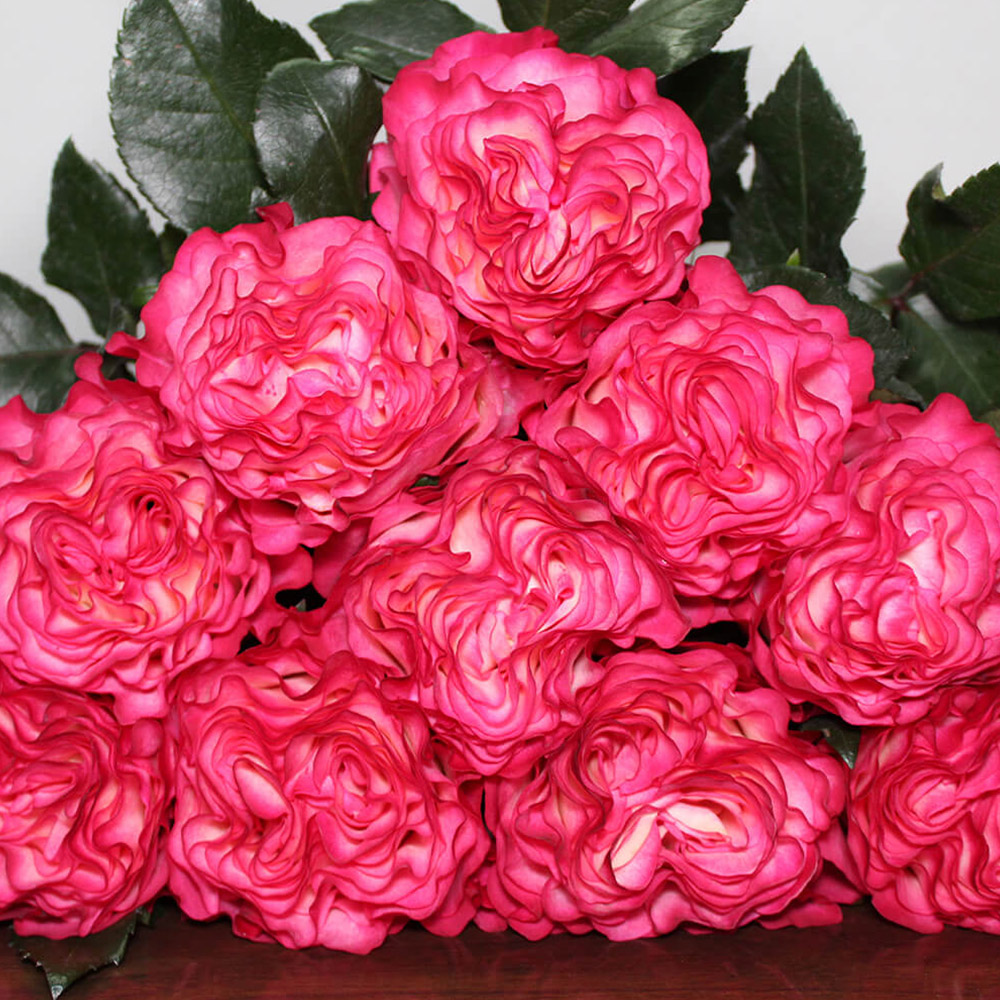 5. Rose Fortune
Prepare to be fortunate indeed with the extraordinary Rose Fortune. Amongst the vast array of red roses, this beauty stands apart, offering a truly unique and special experience. Boasting the timeless beauty and durability expected from a red rose, the Fortune rose goes beyond expectations with its velvet-like petals.
Behold her exceptional vase life! You will notice that this rose wants to stay with you for a long time, giving you good fortune as well.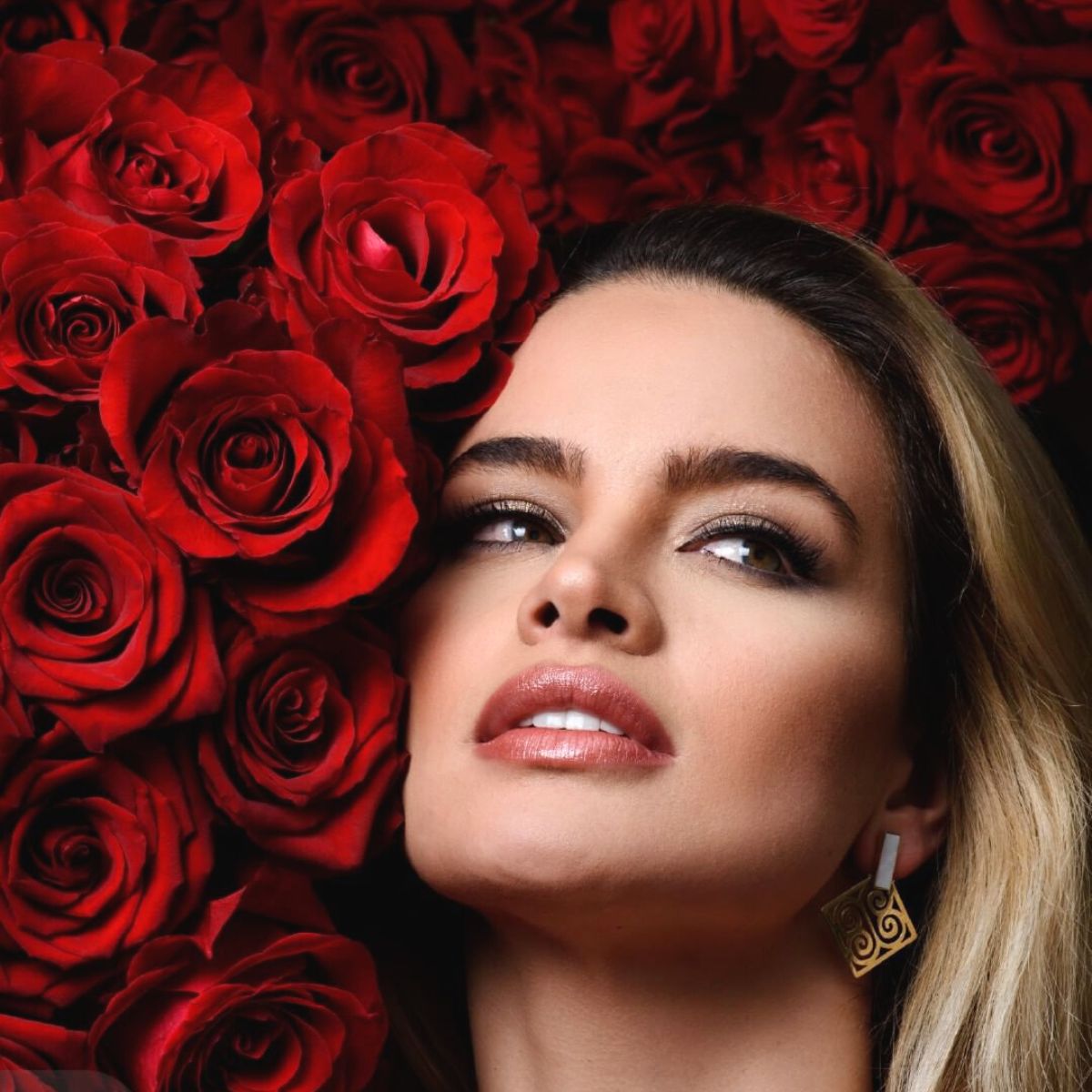 These remarkable blooms often grace your surroundings for over three weeks, a testament to their enduring quality. Let this Ecuadorian beauty bring a touch of luck and luxury to your floral arrangements, as it unveils its striking beauty and adds a touch of extravagance to any occasion.
6. Rose Goldfinch
Also known as the world's natural wonder, the Goldfinch rose features bright yellow petals just like a Goldfinch bird bringing joy and positivity. This marvelous and brightly-colored rose envelops your space with a radiant glow. Its sunny hue evokes the warmth of a sunbeam, uplifting your spirits and infusing your surroundings with a sense of tranquility. Embrace the natural wonder of the Goldfinch rose, as it brings a ray of sunshine to your personal vase and creates a blissful ambiance of happiness and well-being.
Whether it's the delicate elegance of Princess Crown, the regal presence of Queens Crown, the extraordinary fortune embodied by Fortune, the untamed allure of Red Panther, the radiant positivity of Goldfinch, or the enchanting whimsy of Enchantment, each rose has its own unique story to tell. Embrace the power of these exquisite blooms to transform your spaces, evoke emotions, and create memorable moments.
Any of these rose varieties will undoubtedly become a stunning centerpiece, capturing the attention and admiration of all who behold it. So go ahead, embark on this floral journey alongside Plantec, and let the beauty of these roses enchant your senses. Read the article 'How Plantec Represents Breeders in Ecuador' to know more about them.
All the roses in this article are available at Plantec.