One of the most exciting, yet challenging seasons of the year for the floral industry is without a doubt Valentine's Day. All the way from Ecuador, EQR shares more about their story, journey, and logistical process behind the most romantic annual holiday.
EQR's Valentine's Day Preparations
With the most loving holiday of the year comes very arduous work and preparation from EQR, an Ecuadorian flower business. The whole team makes sure to put their 110% during the pre-harvest process all the way to the export of the magnificent Ecuadorian roses to the rest of the world. Here's a little background given by account executive Laura Vasconez from this thriving South American flower company and how EQR manages to get ready for one of its busiest and peak seasons of the year.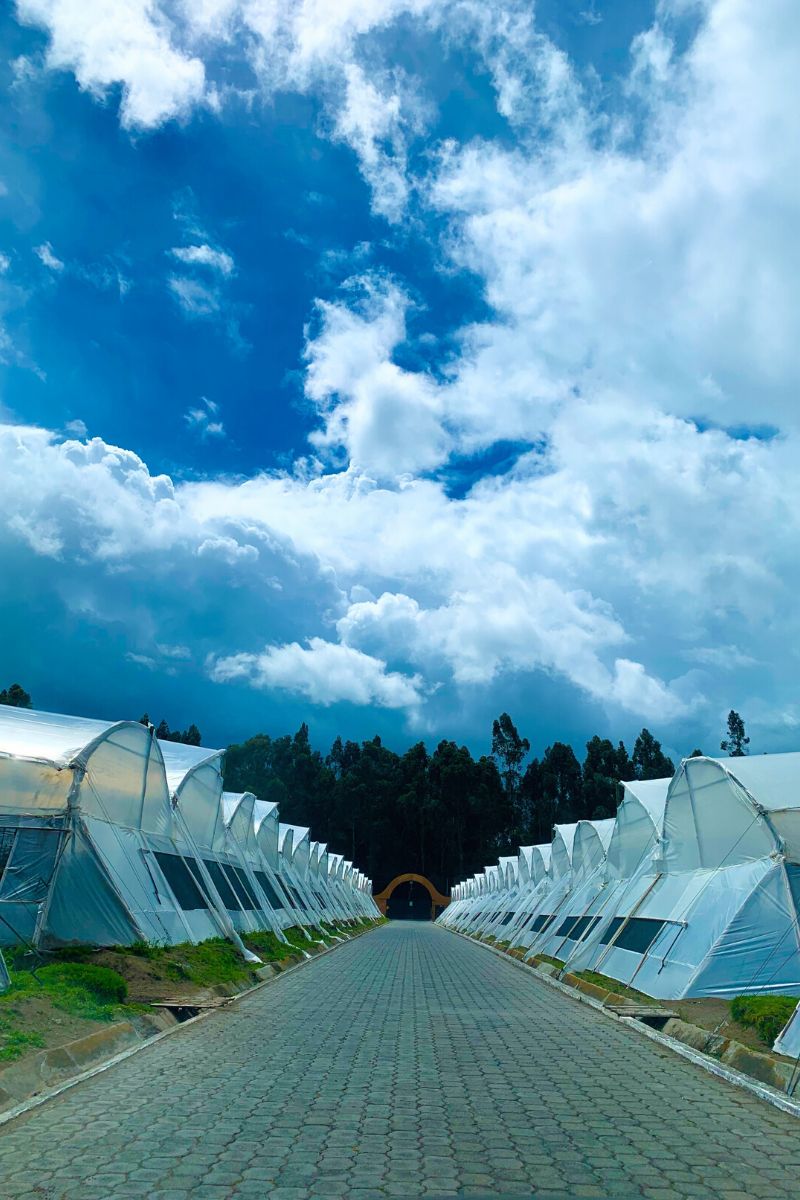 Q: Can you tell us more about EQR- Equatoroses and the background and history of the floral business? When was EQR first established, and where are your farms located?
Laura Vasconez:
"Nestled in the foothills of the majestic Cotopaxi Volcano lies a place where nature meets extraordinary. Since 1994, EQR has been a sanctuary of beauty and sophistication, where each bloom is carefully cultivated with love and dedication. Our premium roses, grown on our one hundred hectares farm, are renowned for their exceptional quality, bright color, and long-lasting freshness. Not only do we cultivate roses, but we hold a passion for preserving the environment and empowering local communities as well."
The Differentiation Factor of EQR

Q: Where does the name EQR come from and where did the idea of Equatoroses come from? What differentiates EQR as a floral business?
Laura:
"Our company is a synonym for roses of the utmost quality which is why we chose Ecuadorian Quality Roses as our name. The commitment at EQR to have constant innovation, sustainable agricultural practices, and fair trade practices has earned us a reputation as leaders in the industry. Experience the magic of an EQR rose, where vibrant colors and delicate scents harmonize to create a sensory wonderland."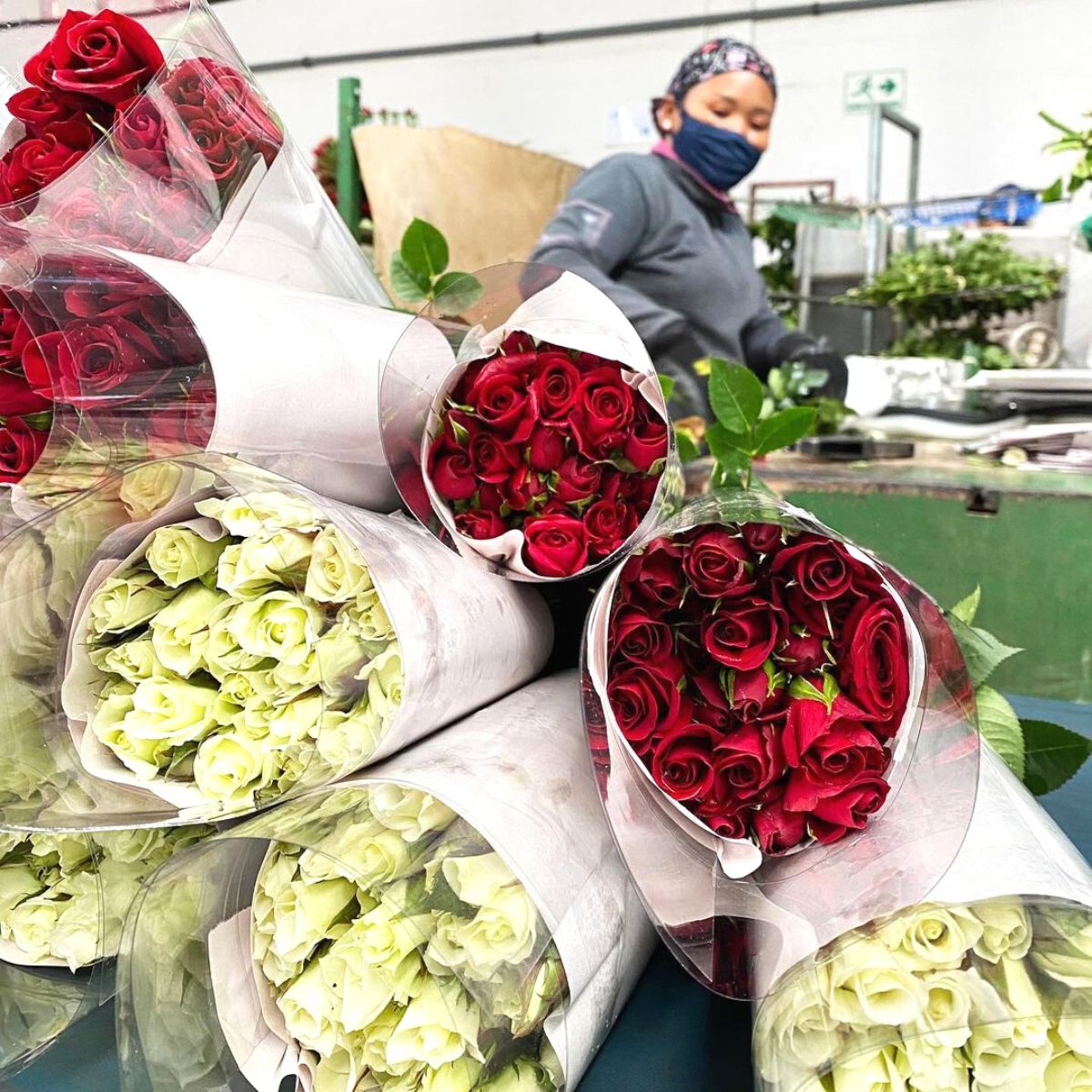 Mission And Vision
Q: What are the mission and vision of EQR?
Laura:

"We are an innovative company that grows and sells high-quality flowers for a worldwide market. At EQR, we're inspired to produce flowers that arrive in perfect condition and on time, fulfilling all the international and legal requirements, protecting the environment, and always being committed to the well-being of our employees as well as the entire community. Our vision is to be a leading and innovative flower grower, recognized for our exceptional quality roses, extensive variety portfolio, exceptional customer service, and commitment to sustainability."
EQR's Direction in 2023
Q: As 2023 has just begun, what are EQR's main and most important objectives this year? What direction are you taking to step in the floral industry and have the company be noticed worldwide?
Laura:
"At EQR, our objective is to bring the beauty of roses to people all around the globe. This year, we aim to expand our reach and travel further to make a positive impact in many countries. We are proud to announce that at EQR, we have made a major stride toward our goal of expanding our reach. In the first month of the year, we made our roses available in Holland, marking a significant milestone in our journey. And we will continue to bring our extraordinary flowers to new frontiers.

We want to become a leading supplier of high-quality Ecuadorian roses globally, delivering exceptional customer service and innovative solutions to meet the diverse needs of our customers."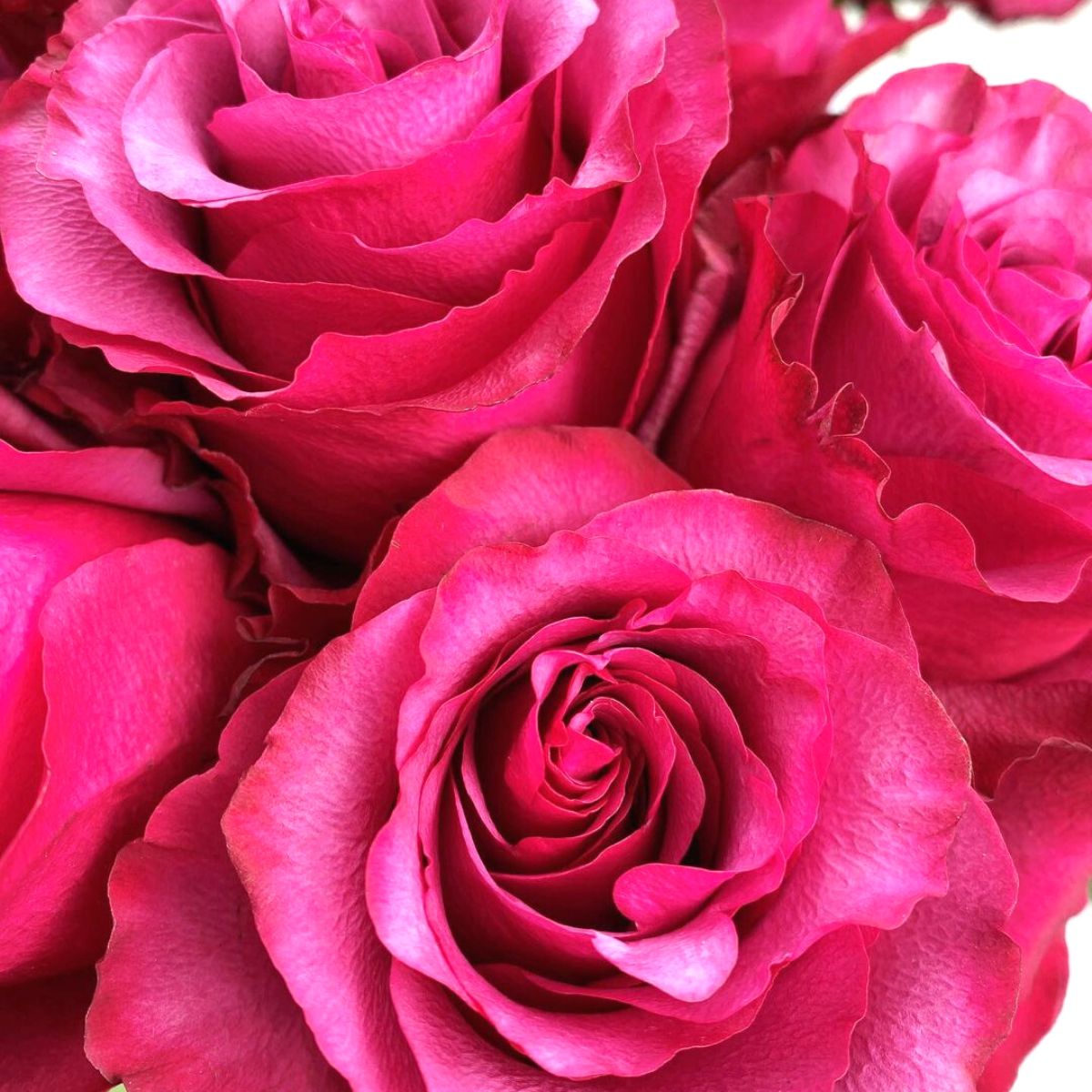 Floral Holidays That Are Crucial for EQR
Q: What are the most important floral holidays for EQR? As we all know, Valentine's is one of them and we'd love to know how EQR has been getting ready for this busy season (in terms of production, harvesting, and logistics).
Laura:
"As Valentine's Day is celebrated worldwide, it remains undoubtedly, one of the most relevant holidays for the floral industry. For the season, we have devised a strategy that prioritizes excellence in every stage of production, harvesting, and logistics. When it comes to production, we believe that investing in the latest technology and techniques is key to securing the health and vitality of our rose plants.

Our team of experts began preparing for Valentine's Day with three months of anticipation. Through strict monitoring and expert care, our team has ensured that our roses have the optimal conditions to thrive and meet our high quality standards."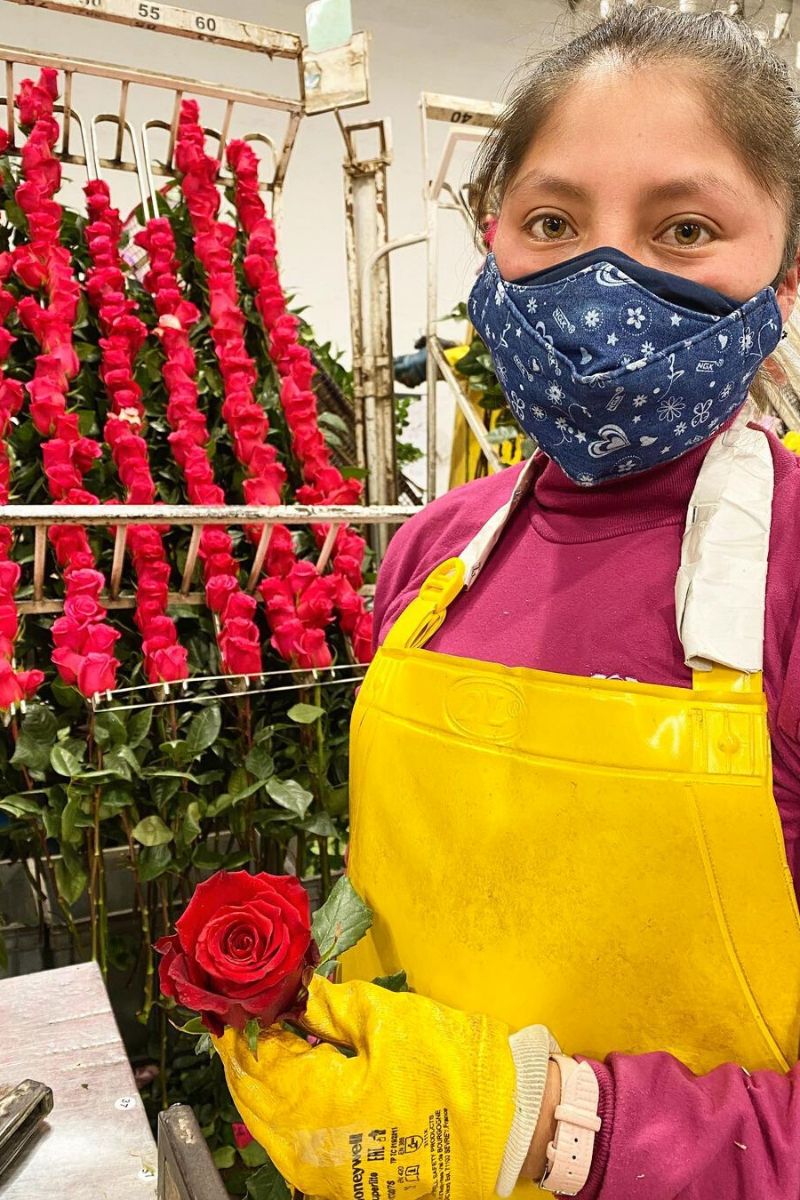 "For harvesting, we have adopted a carefully timed and efficient process to select and pick our roses at their peak of freshness and blooming to meet the desired dates we want our roses to be ready. Last but not least, logistically we have invested in specialized trucks and containers equipped with temperature control systems to maintain the proper temperature and humidity levels during transportation to the airport."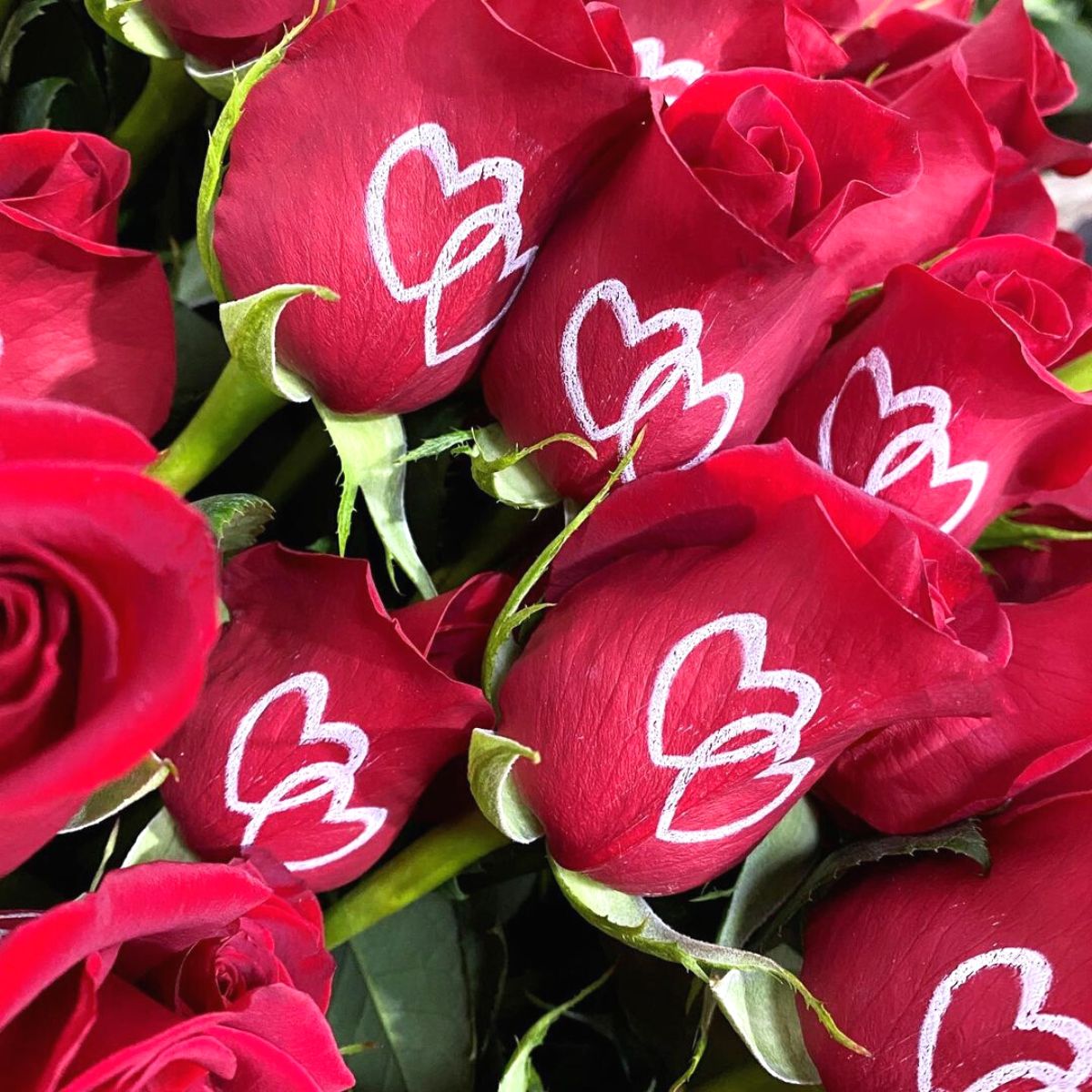 The Most Popular Rose Varieties for Valentine's Day
Q: What is the most popular and most exported rose from EQR for Valentine's Day?
Laura:
"Freedom is an all-time favorite! But Explorer was this year's most requested one."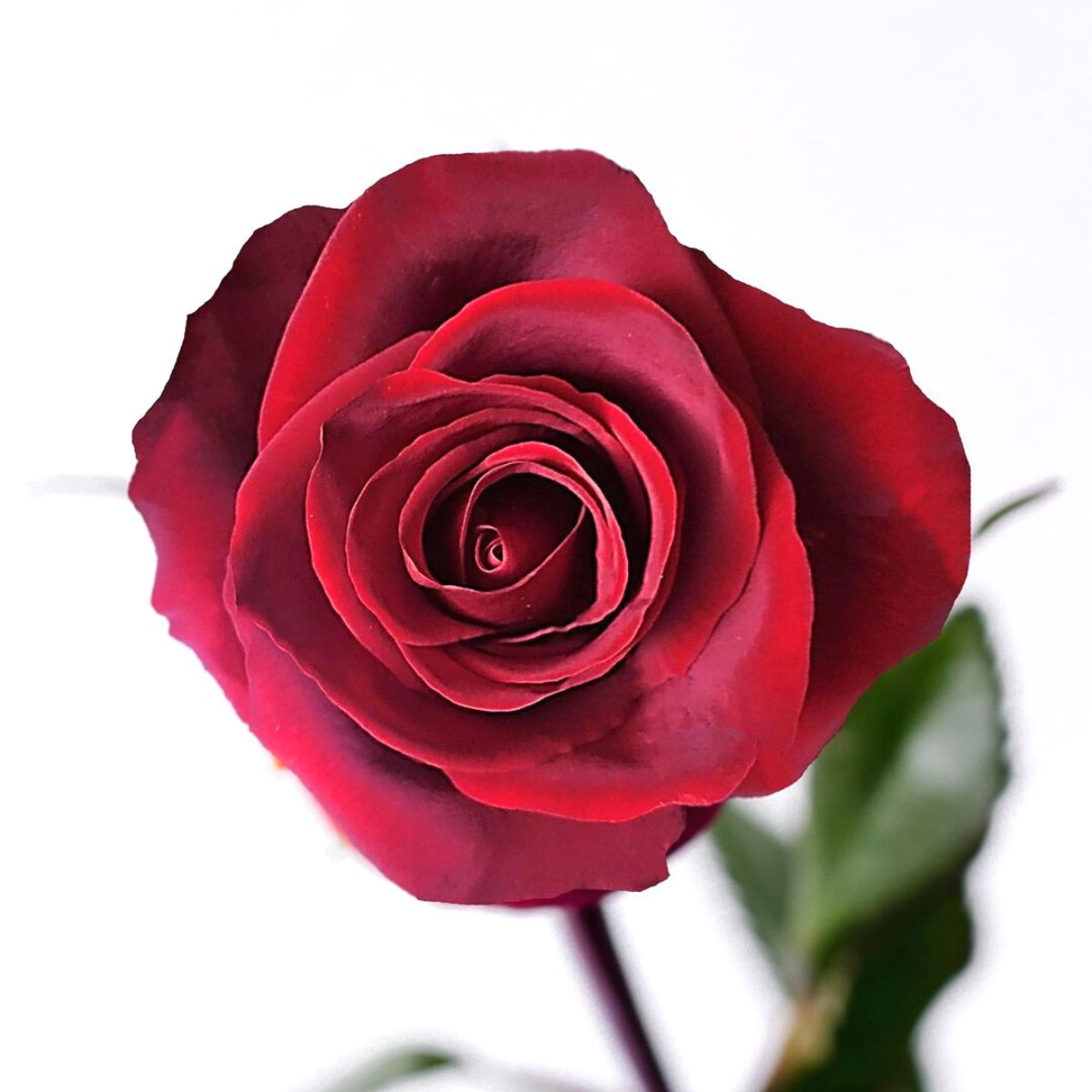 A Typical Day Behind EQR Farms
Q: What does a typical day at EQR farms look like during one of the busiest seasons of the year (Valentine's Day)?
Laura:
"The day starts early, with the sun just beginning to rise, as our rose artisans head out to the fields to start the harvest. Throughout the day, the farm buzzes with activity as the roses are picked, sorted, and packed for shipment. The logistics team works tirelessly to coordinate deliveries and ensure that each order leaves the farm on time and in pristine condition."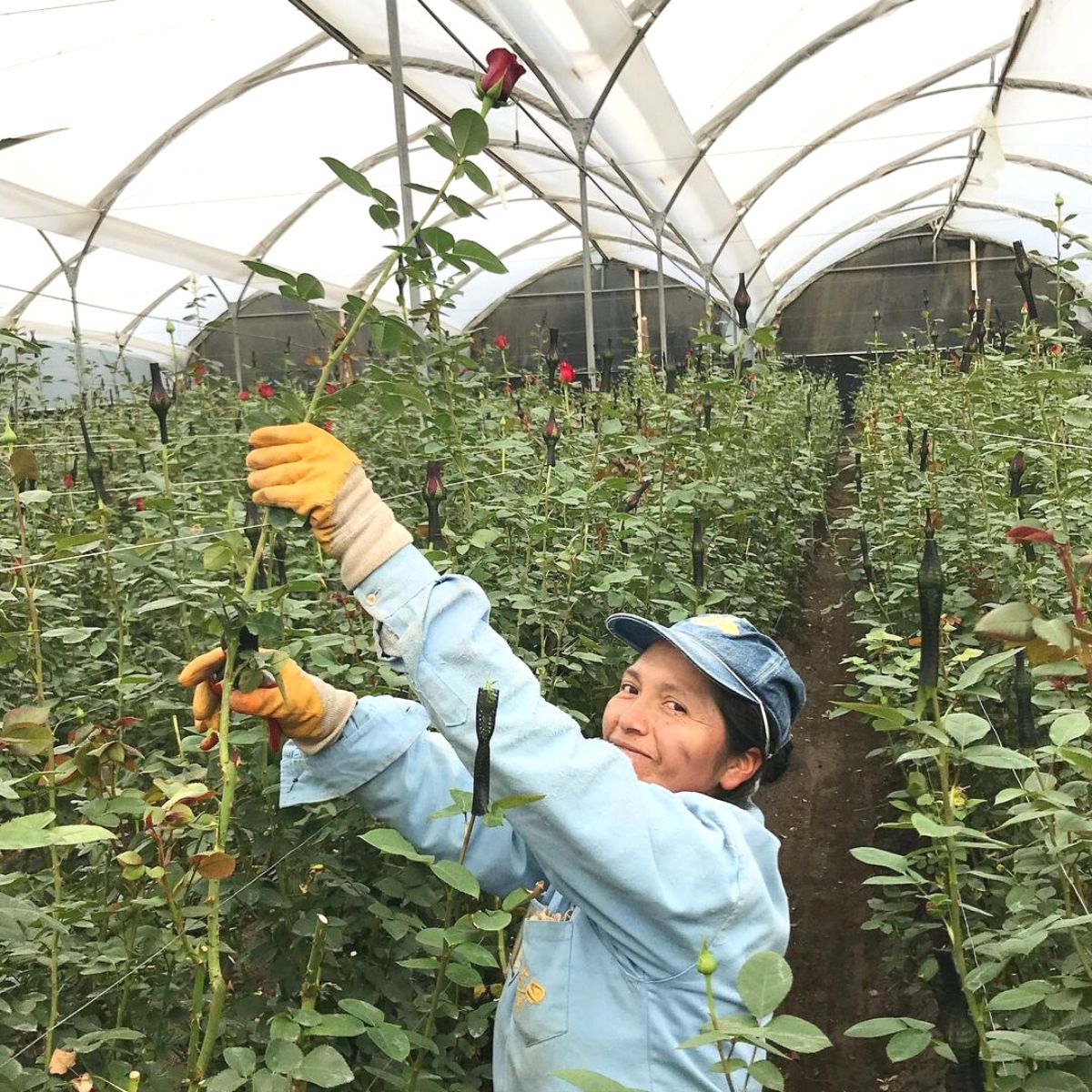 "Despite the busy pace of a typical day, our team members approach their work with a deep sense of joy and pride. They understand that their work is an integral part of bringing happiness and beauty to people around the world. Whether they are taking care of the roses in the fields, sorting blooms in the greenhouse, or coordinating deliveries, each team member plays a vital role in making EQR a success in the holidays."
Exporting Love Through Roses
Q: How many roses do you export in Valentine's season and where?
"We sent over three million roses across the world for Valentine's Day. 80% was sent to the United States, which is the market with the highest demand for the season."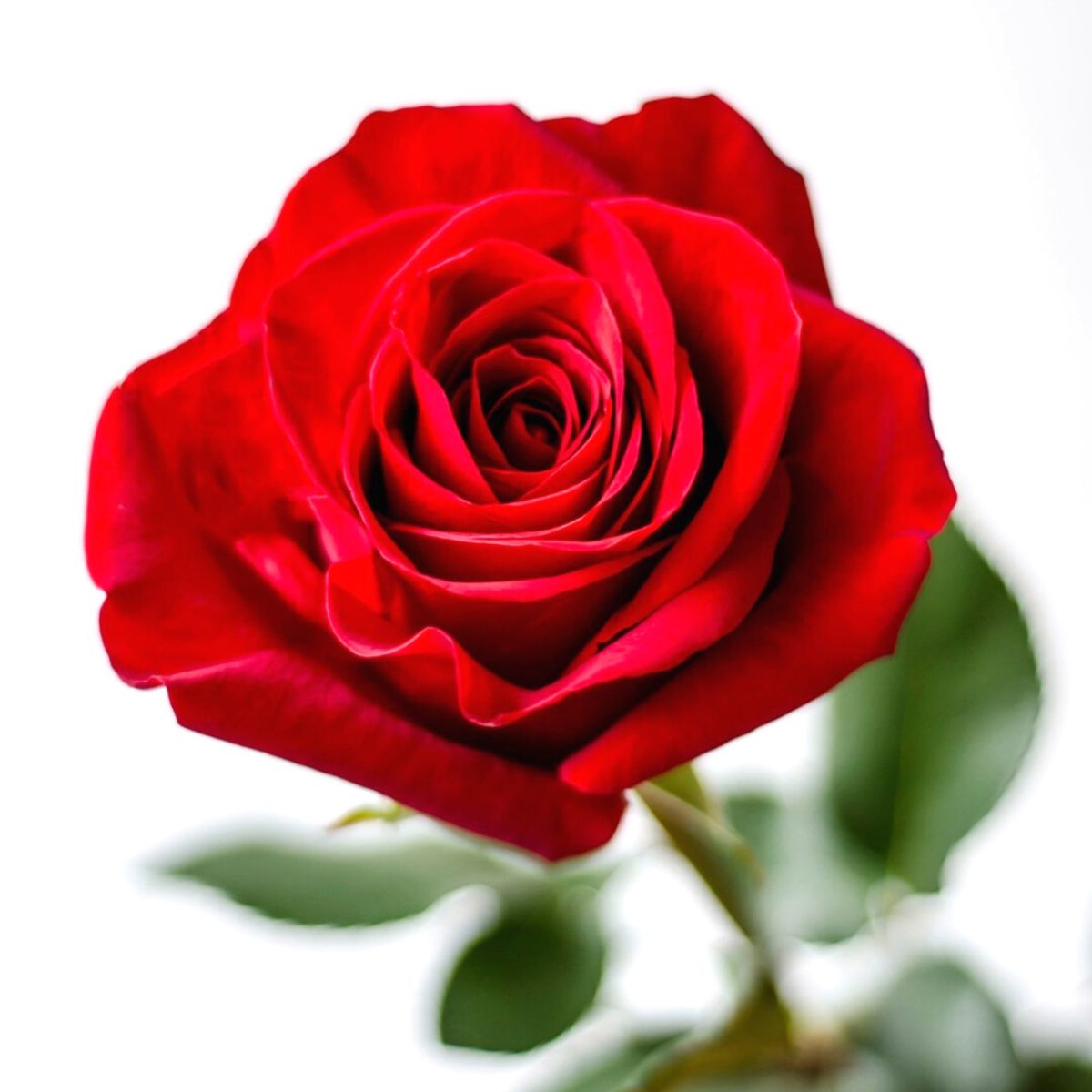 Crucial Factors to Consider During Peak Seasons in the Floral Industry
Q: What are the most important factors to consider as a flower business for Valentine's Day?
Laura:
"Careful planning and innovative thinking are at the forefront of everything we do. Our success relies on our ability to seamlessly coordinate production and ensure that we get our roses on time. We believe that by continuously exploring new techniques, technologies, and practices we can set ourselves apart from everyone in the industry."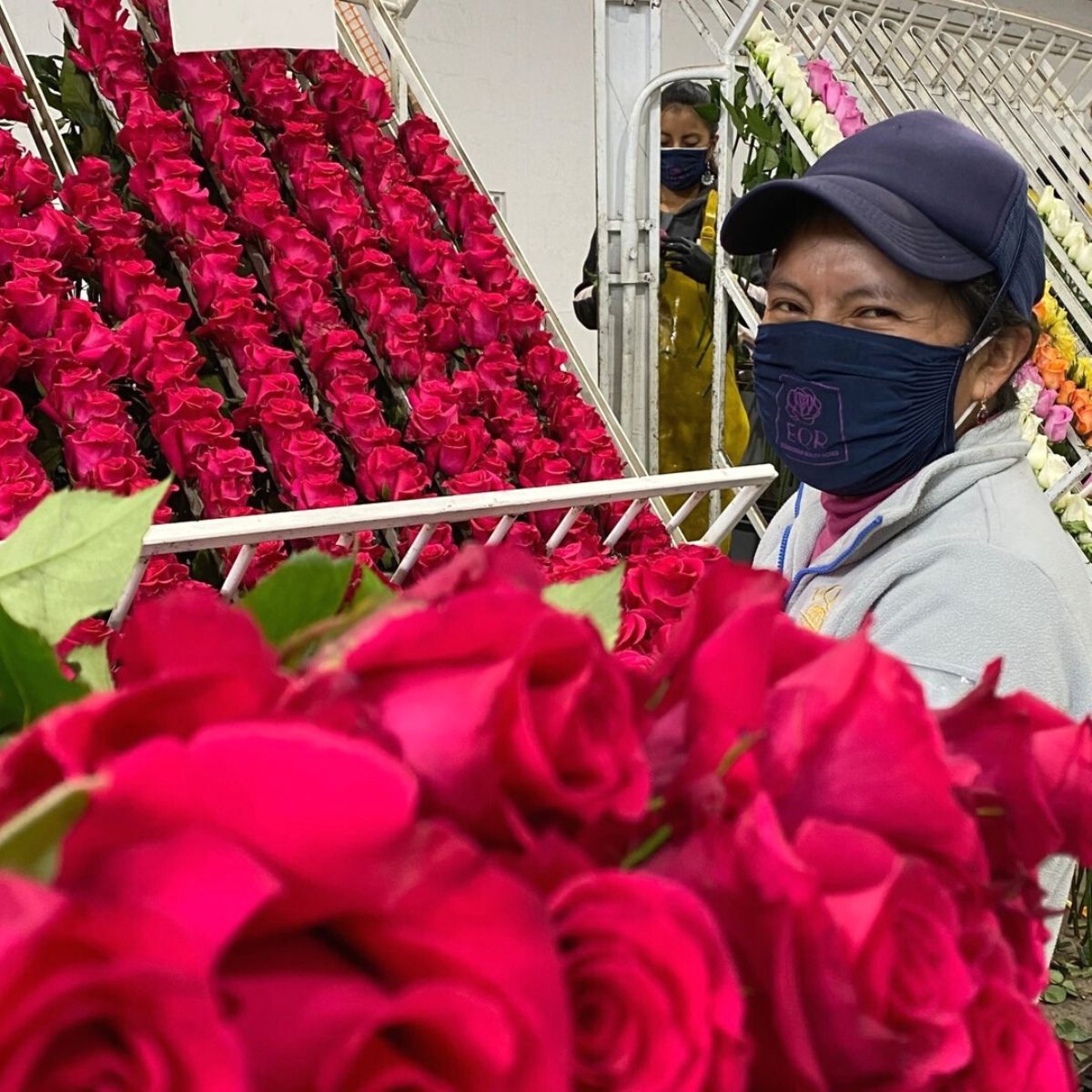 A Message From EQR to the World
Q: What message do you want to express to the world about EQR this year?
Laura:
"We are embracing the future with confidence as EQR enters 2023 with the belief that the best is yet to come. With a remarkable growth trajectory over the past few years, the possibilities for what we can achieve next are truly endless. Get ready to be amazed as we unveil an array of exciting projects and initiatives lined up for this year."
The Added Value of EQR in the Flower Industry
Q: Last but not least, why do you love the floral industry, and what added value does EQR add to the industry overall?
Laura:
"The floral industry has a unique and special beauty that captures the hearts of many. It is considered the universal language to express our deepest feelings. From the bright and vibrant colors of blooming flowers to the sweet fragrances they release, flowers are a delight. The industry also plays a significant role in bringing joy and happiness to people's lives. Flowers have the ability to brighten someone's day, express love and gratitude, and create lasting memories."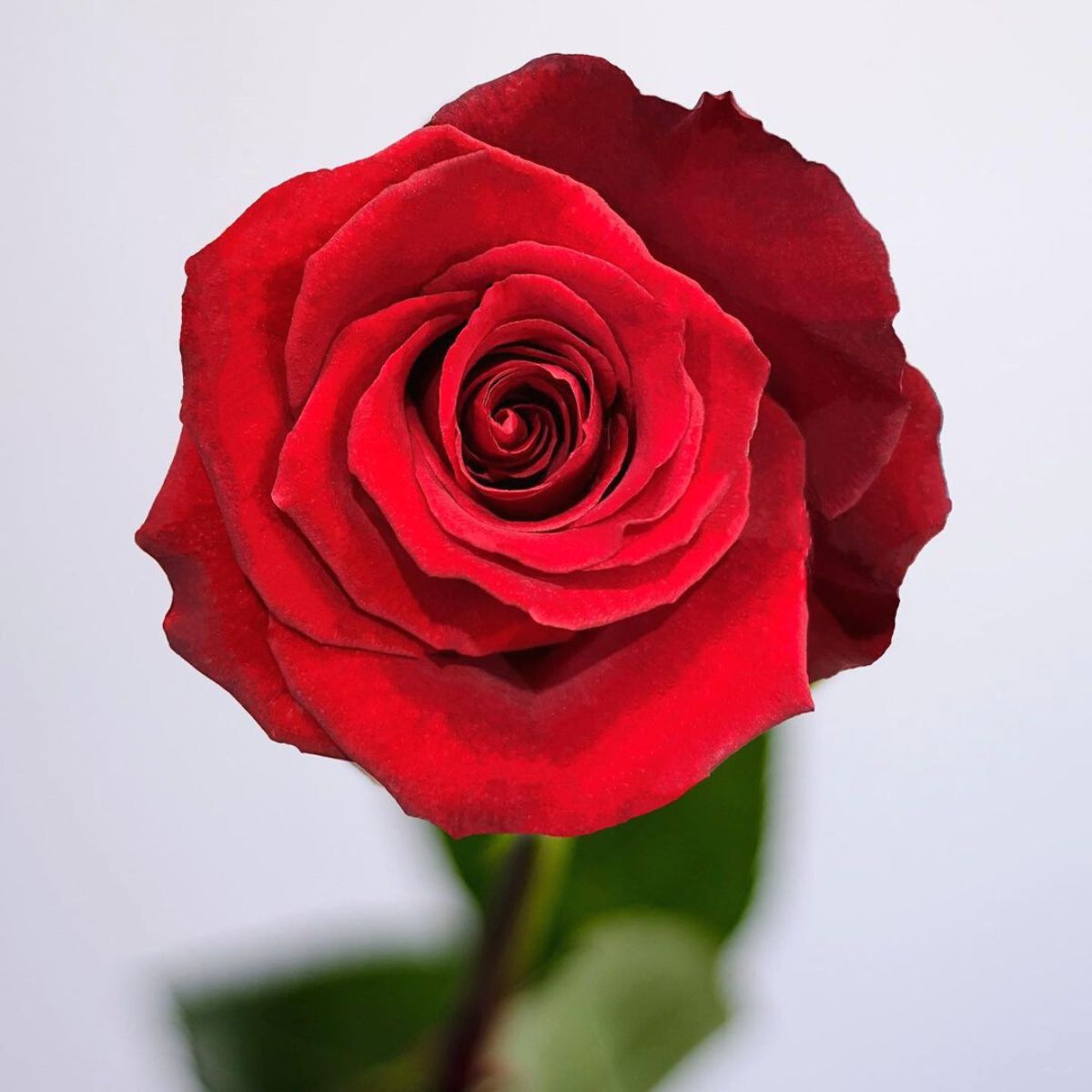 "At EQR, we are driven by this deep passion and purpose to cultivate the most extraordinary roses for life's most memorable moments. Every bloom is tended to with the utmost care and attention, reflecting the dedication and commitment we have to deliver the very best to our valued customers."
Photos courtesy of EQR.