Millions and millions of flower shops around the world. But have you found one that adapts to your needs, likes, preferences, and personality? The beauty of the floral industry is seen in its growth, and with this comes the perfect flower shop for everyone out there. Sharing is caring, so here are a few tips on how to find the flower shop for you.
The Flower Shop That Is Perfect for You
So, you're looking for the perfect flowers that fit your day-to-day activities, serving a specific purpose? Maybe you need the ideal bridal flowers and décor in a certain color or mood for a big event like a wedding. Or perhaps you're looking for a florist to put together some flowers for a sizable business event or an office where you want flowers delivered on a regular basis. Or how about just a plain and simple fresh bouquet you can get at a supermarket?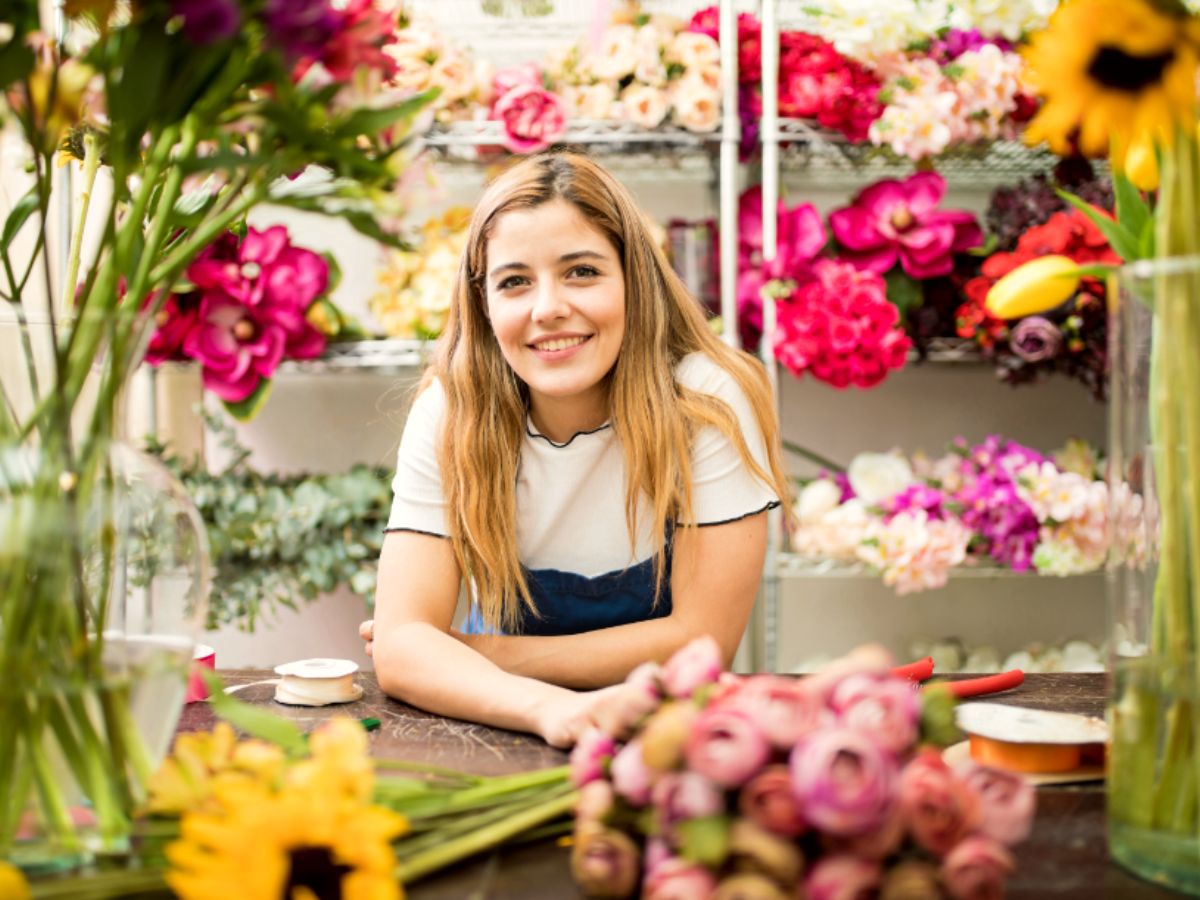 The flower shop for you should be based on selecting a florist who best suits your needs, has the greatest experience, and can provide you with the best flower-buying experience, regardless of the significant occasion. Here are five great starting tips on how to find the flower shop that is ideal for you.
5 Tips to Find the Flower Shop That Fits Your Needs
Be sure to give yourself enough time to do the actual research so that you can find the flower shop that ultimately meets in concordance with what you want.
1. Determine Your Style and What You Want
Keep a mental note of the floral arrangement styles that you favor. Do you like something that has a modern artistic flair or something that is more rural and rustic? Look inside the flower store or at the website of the online flower shop to get a sense of the florist's style because certain florists specialize in and like working with a particular style.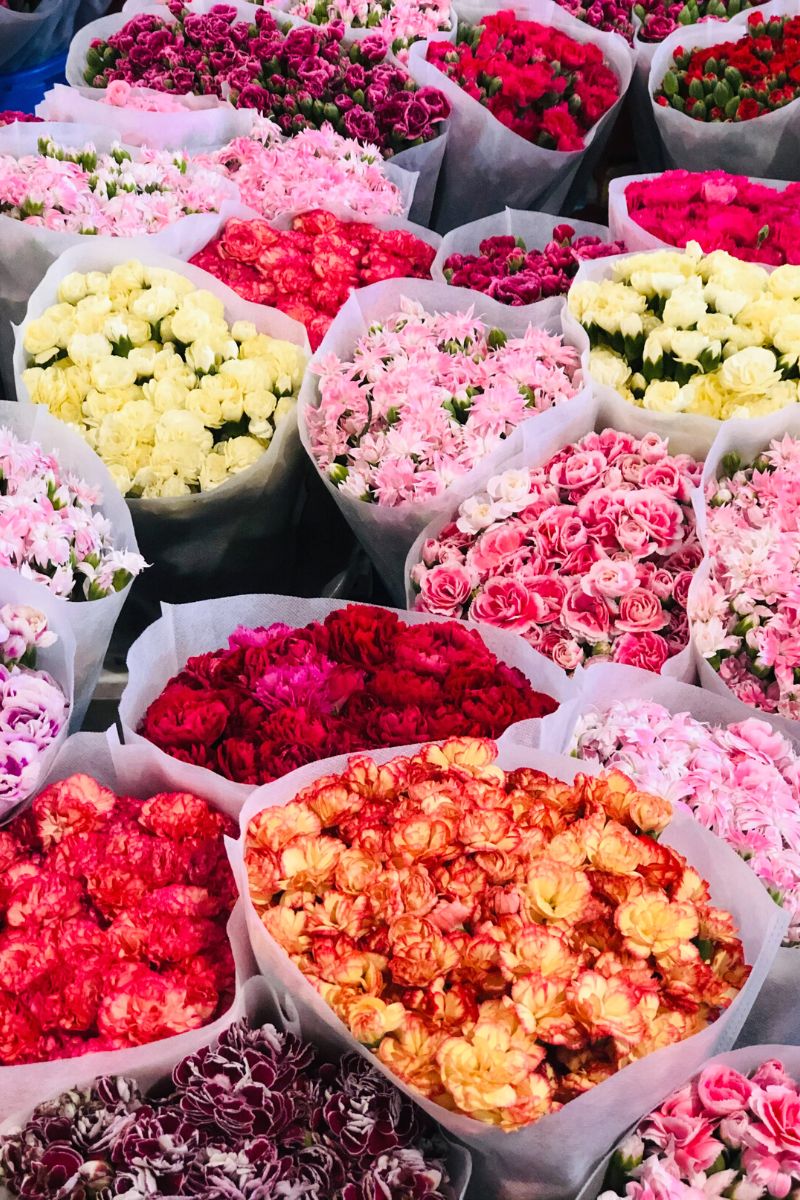 2. Look at the Florist's Reputation
Asking these questions is a crucial step in selecting the flower shop that fits you as a person the best. Make sure to dig deep and ask yourself: How much experience do the florists have at the flower shop? What types of warranties do the flower shop's products have? Additionally, find out how long the shop has been operating to get a sense of their level of expertise and experience.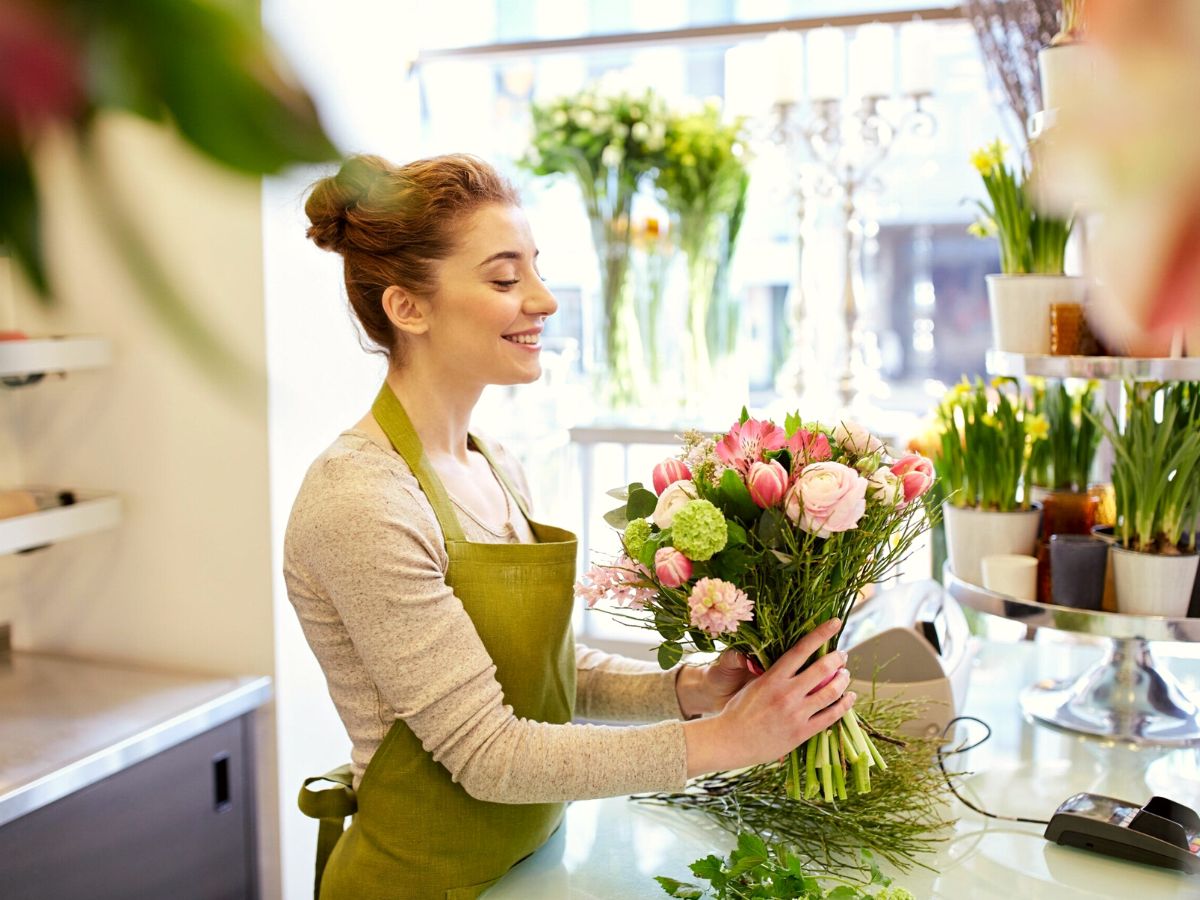 3. Pay Attention to the Flower Shop's Reviews
Look up the flower shop online to see if you can locate any recent reviews from actual customers. What are others saying about that specific flower shop you like? Did other clients enjoy their experience? Ask your family and friends for recommendations as well. Before choosing, make sure the majority of the reviews are favorable and consistent in terms of quality, customer service, and flower delivery.
4. Take Into Account the Quality, Selection, and Freshness of Flowers Found in the Flower Shop
To choose the flower shop that best adapts to your needs and preferences, you must take into account all the previously mentioned factors, plus this one which is very important. Find out how frequently and from where a flower shop orders its flowers. Find out how long the flowers are stored, if they utilize seasonal flowers, and if they provide a quality guarantee.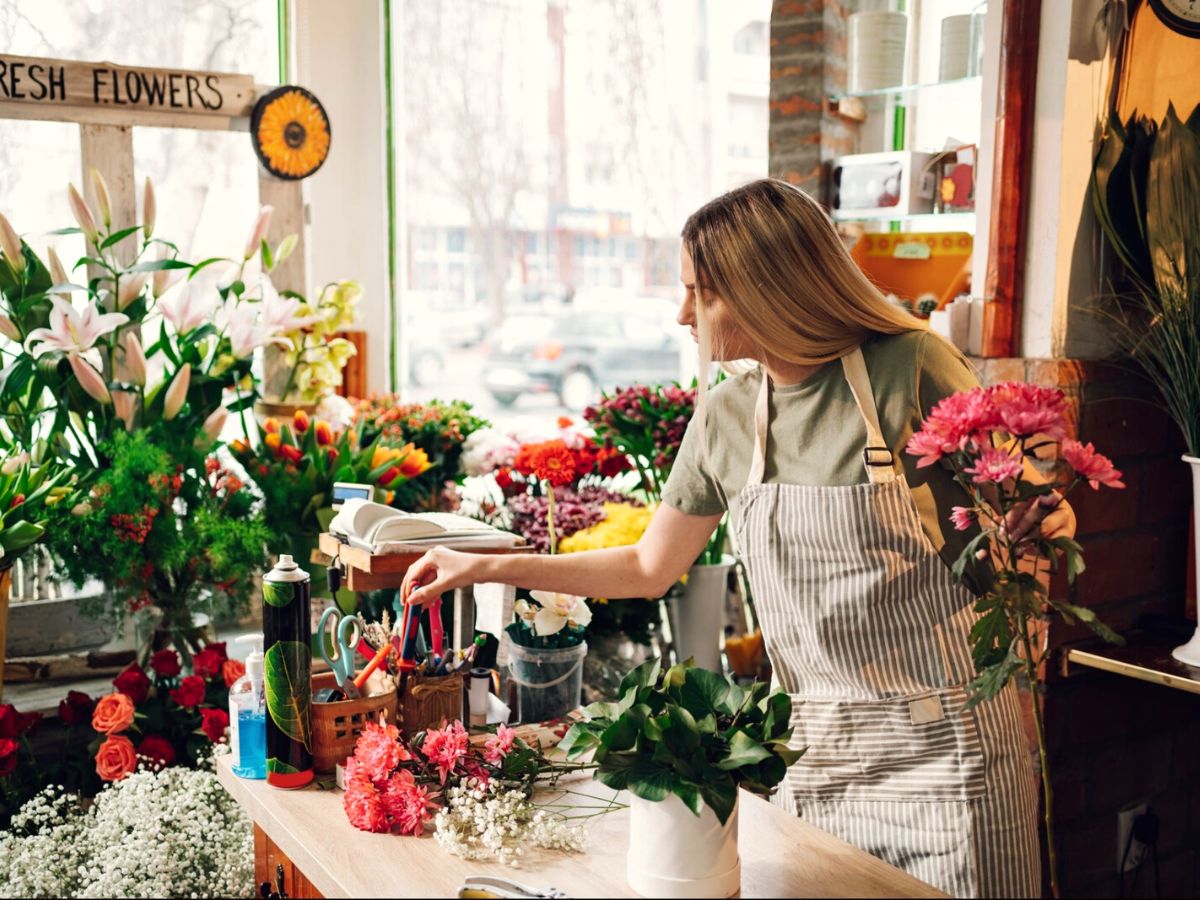 The highest-quality flowers are those that are ordered frequently and are in season. Check at the flower shop's standard flower assortment and see if they have any unusual types to choose from.
5. Take the Price Into Account
Get a price range for the flower selections you're interested in by speaking with the flower shop. Check to see whether they have special pricing for businesses, large orders, and floral subscriptions. If you're concerned about cost, make sure the flowers or theme you choose fit within your spending limit. If not, ask the florist if there are any less expensive options available.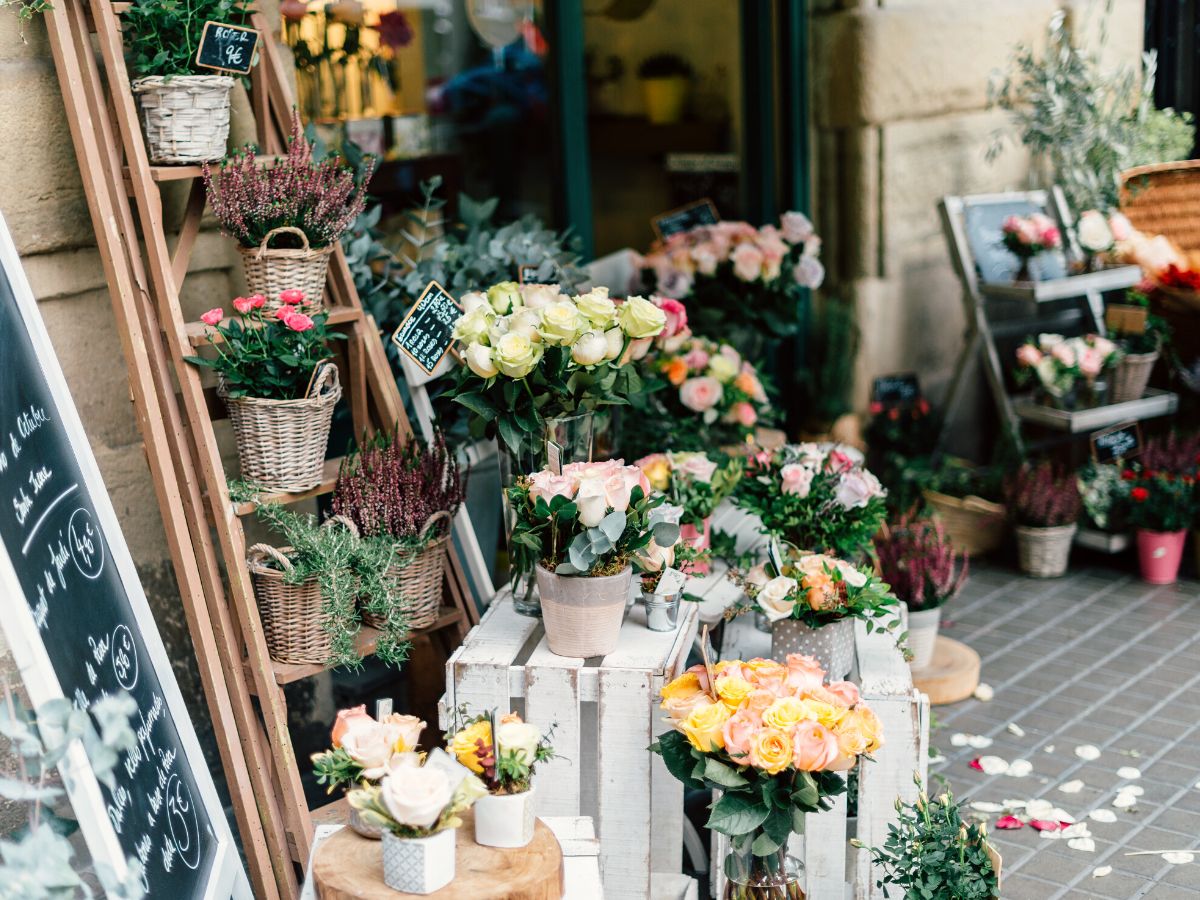 The best part is, flower companies have a way of meeting different clients' needs every single day. The flower shop for every type of person and necessities out there exists and you're about to find out the best options for what you're looking for.
The Flower Shop For Weddings
Putnam and Putnam is a great example of the perfect flower shop to get your wedding flower provisions. Their look is romantic, enticing, and decadent, a nod to still-life paintings of Dutch masters—with a modern twist. Putnam and Putnam's goal is to immerse clients into our world of flowers and design.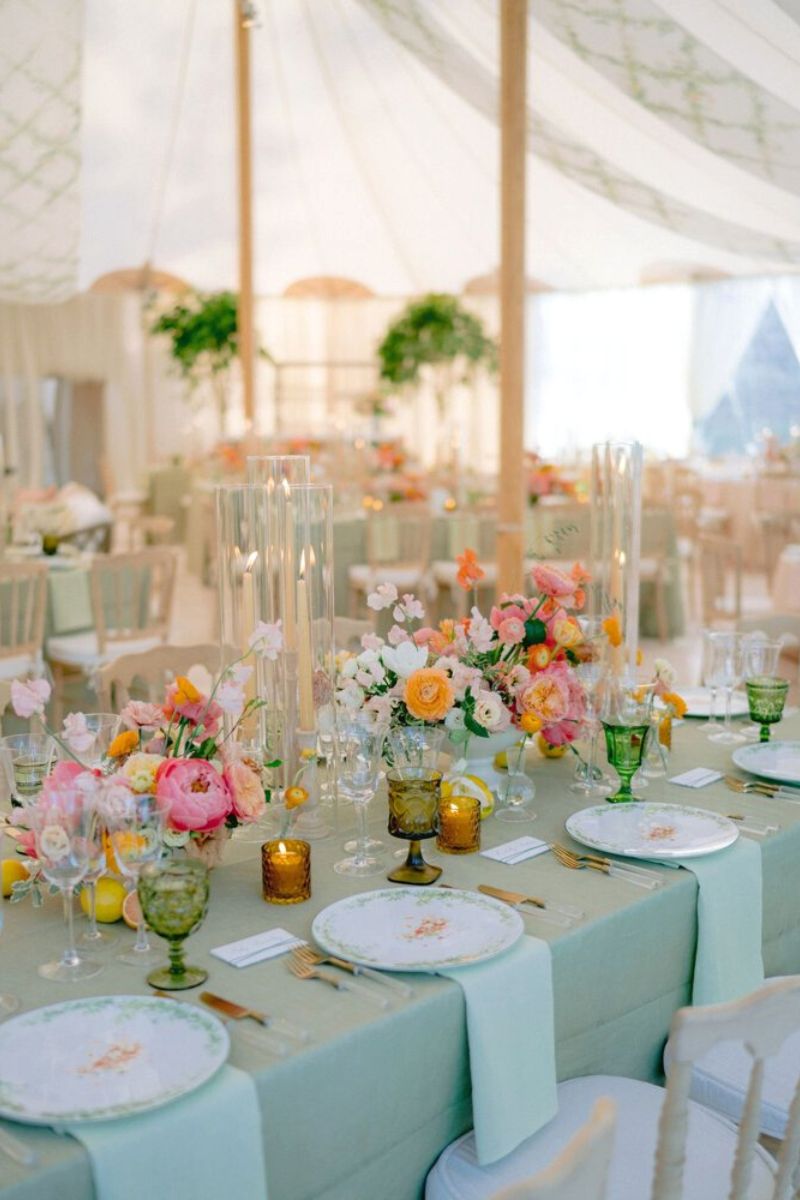 To them, florals are more than just an accent to the overall space, they create an experience and tell a story. This is one of the top flower shops for weddings worldwide, and you can read more about why their flower shop is considered one of the best in the article 'Meet the Top and Best Wedding Florists in America'.
The Flower Shop For Funerals
Arena Flowers from London is the flower shop that offers quite a range of options, especially when it comes to grieving moments like funerals or the loss of a loved one. Their main motto is 'sending sympathy' through a selection of carefully picked flowers that symbolize the kindness, love, and sympathy you are sending to the people who need it the most.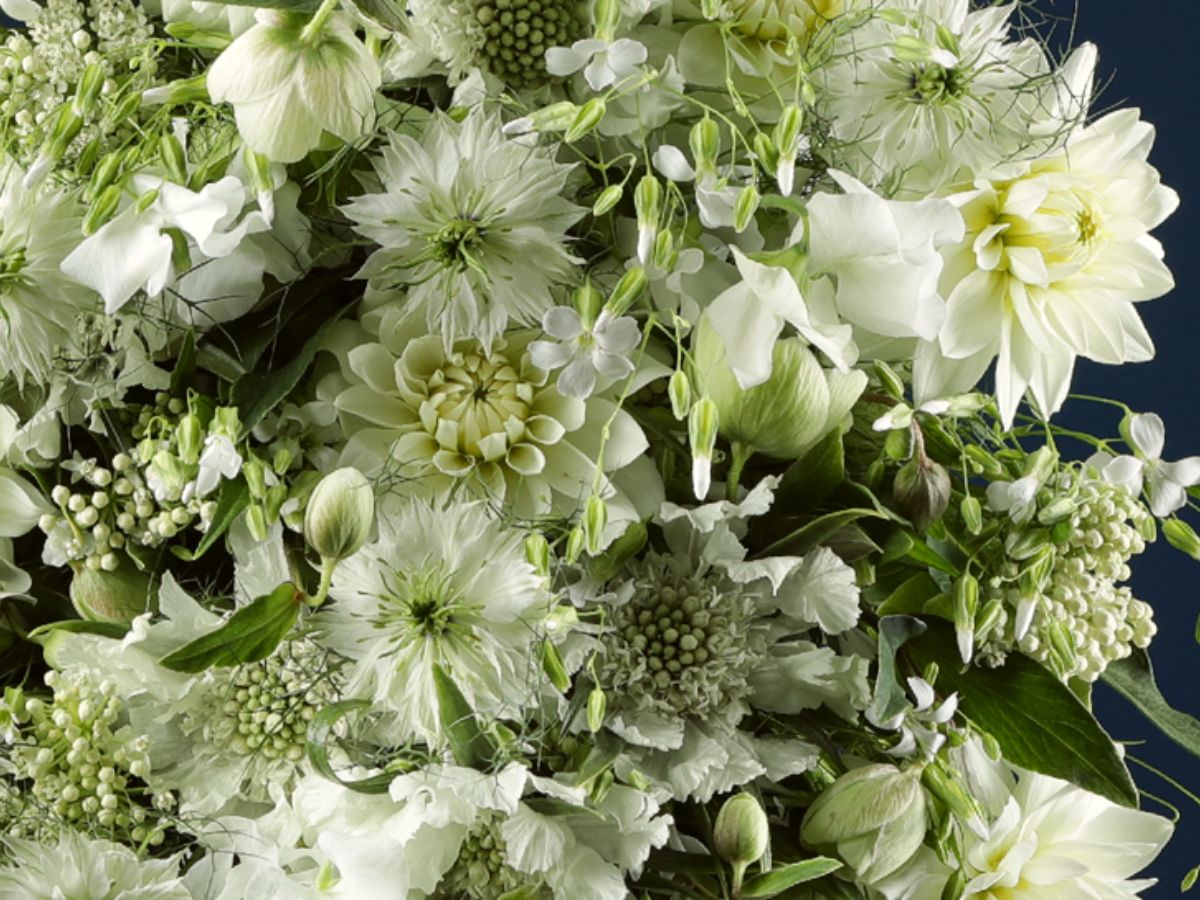 Arena Flowers agrees that there are things that are difficult to say or feel too big for words, and for this, telling someone you're thinking of them, or saying farewell with a bouquet arranged with care is a great option. This is the flower shop that will help turn grief into something with more purpose through the use of beautiful flowers.
The Flower Shop For Modern Flower Arrangements
Luc Gaignard, a virtuoso of botanical art, stages the most thankless plants and flowers in the flower shop that gives him and his clients the most real love for nature through true contemporary and modern sculptures. This specialist in Succulents (cacti and succulents) likes to explore their diversity by offering more than 150 varieties that he sublimates according to his inspirations.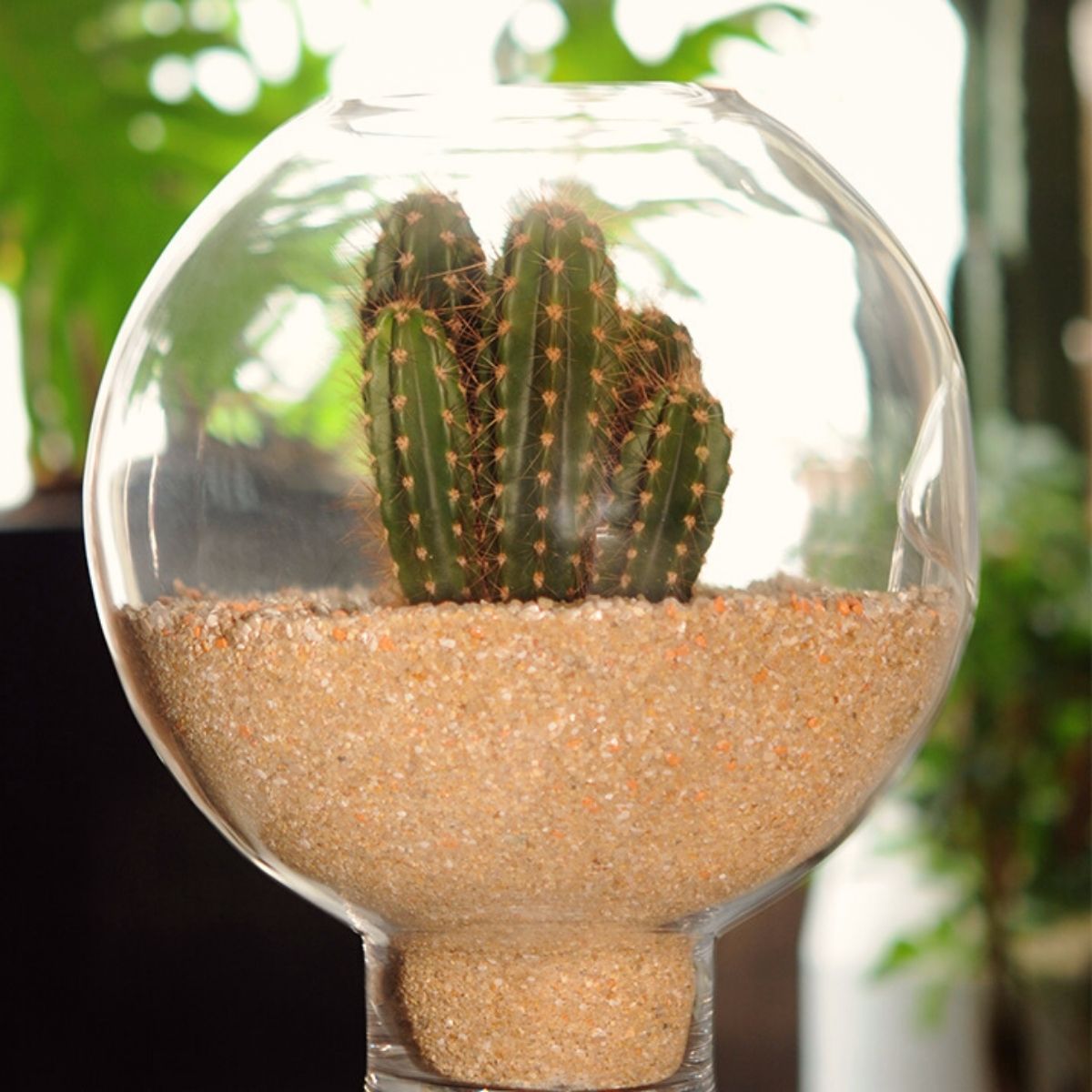 Its credo: the perfect harmony between the content and the container. Succulents are his plant muses, although he is also great at creating floral designs in his Parisian shop. To learn more about him, make sure to read the article '8 Flower Shops in Paris You Don't Want to Miss' to see what his shop is all about.
The Flower Shop For Traditional Flower Arrangements
For all the flower and plant lovers that prefer a more traditional side to the story, Bourguignon Floristas from Spain is the flower shop that'll be in charge of giving you this and more. More than 85 years ago, the florist Bourguignon opened its doors on Madrid's Almagro Street.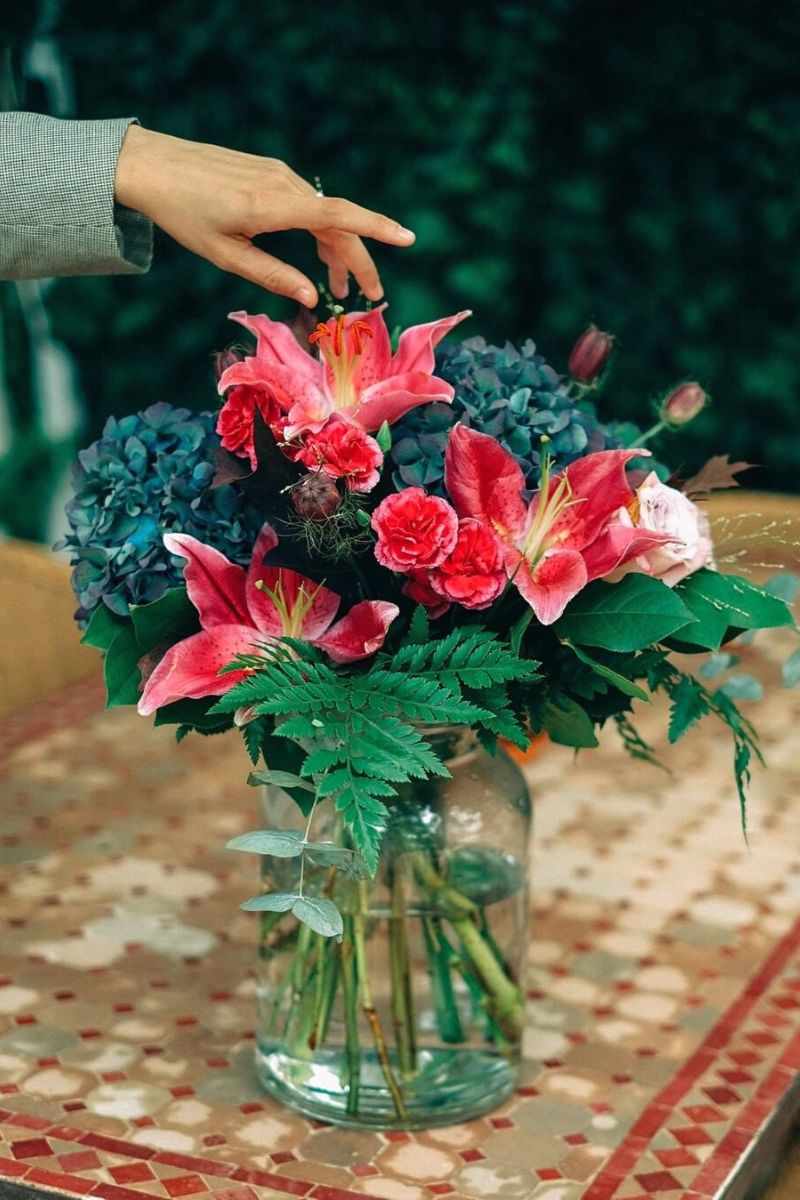 When combined with the sale of high-quality, one-of-a-kind flowers and the service they provided, their understanding of the floral arts represented a completely new idea in Spain at the time. Since then, their understanding of floristry has not changed. Bourguignon is a contemporary, traditional, and versatile florist that adjusts to the preferences of its customers and market need. It is the flower shop that can create any type of arrangement, offering the best selection and quality of flowers.
The Flower Shop For Fresh Daily Flowers
The flower shop to obtain a dose of fresh flowers every day can clearly be referred to as any local supermarket you have around. Supermarkets are a type of flower shop that will allow you to grab your favorite flowers to take home at a very accessible price. So do yourself a favor and go for a morning or afternoon stroll to your closest supermarket and get the flowers you adore most!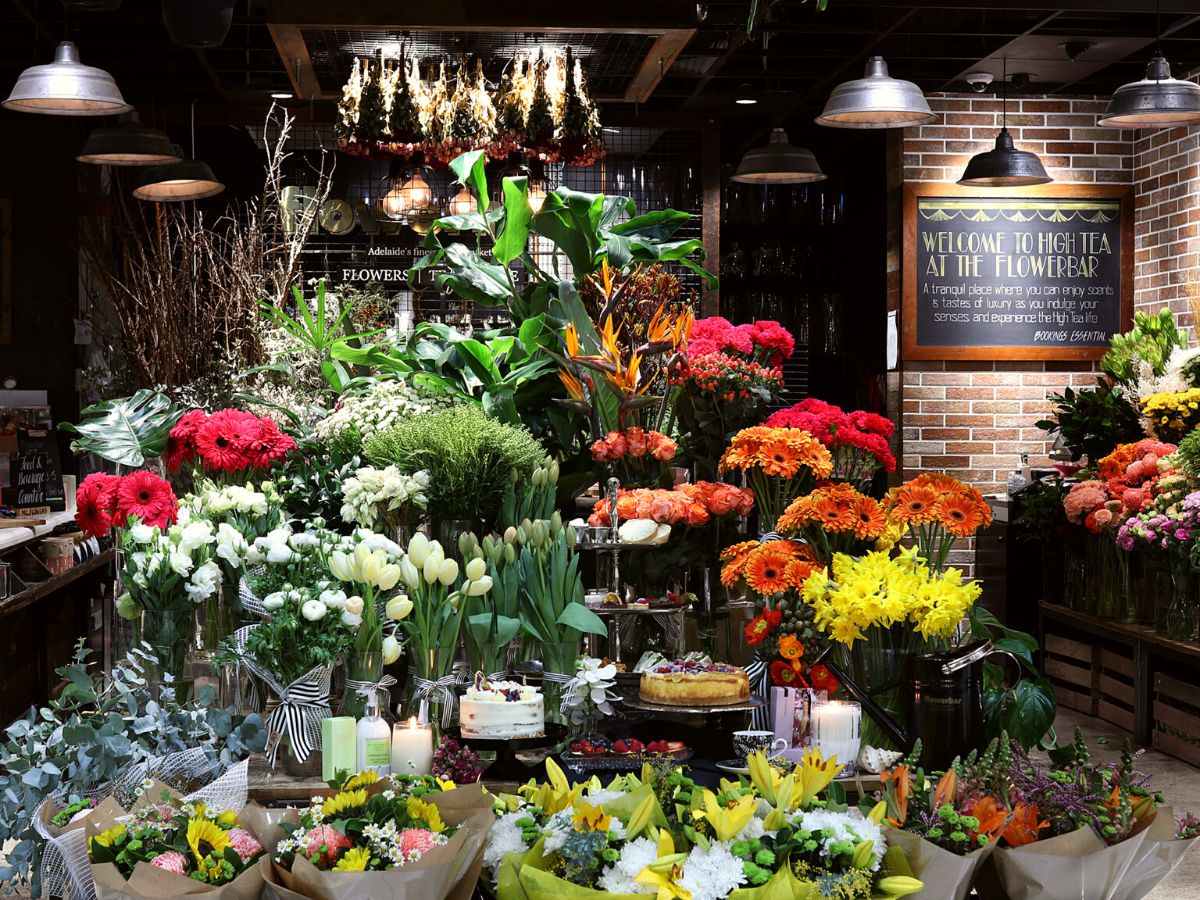 The Flower Shop For The Perfect Boutonniere
There are hundreds of course, but Kremp Florist stood out because they specialize in creating wedding boutonnieres as well as boutonnieres for any other special event. Boutonnieres are worn on the wrist or lapel and often have ribbons or other embellishments to add to their formal flair. Not only do they add a beautiful pop of color and class to a formal gown or suit, but they're also a way for couples to coordinate their outfits through matching flowers. Read the article '8 Blooming Wedding Boutonniere Ideas' to learn more about them.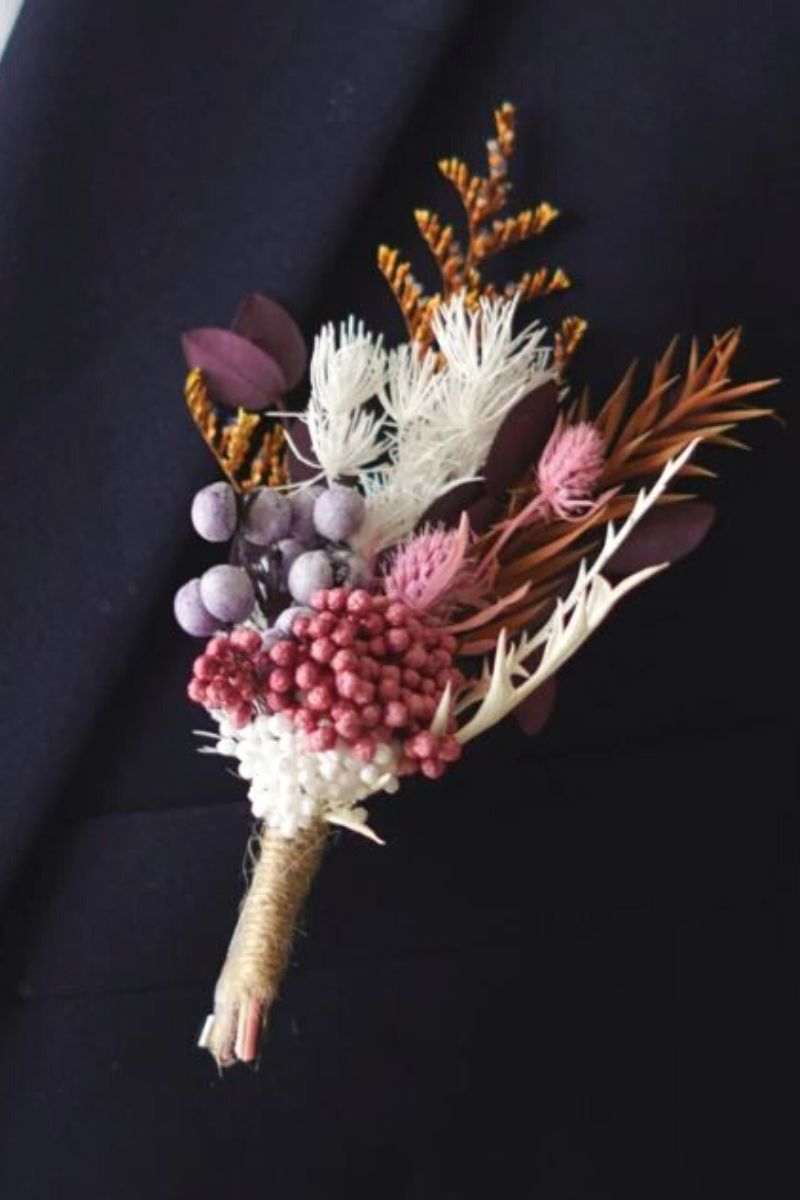 Whether you're looking for the perfect corsage flowers for your wedding or even for a formal prom date, Kremp Florist is the flower shop that can provide the fresh flowers you need. They offer fast delivery of high-quality corsage and boutonniere flowers all over the United States.
The Flower Shop For Hotels
With a very inspirational background shared by the founder Franceska McCaughn, The Hotel Florist is the flower shop that is helping floral designers unlock their potential and take back their day by building a business that runs on autopilot with evergreen revenue streams and automation successfully helping them reach their dream goals.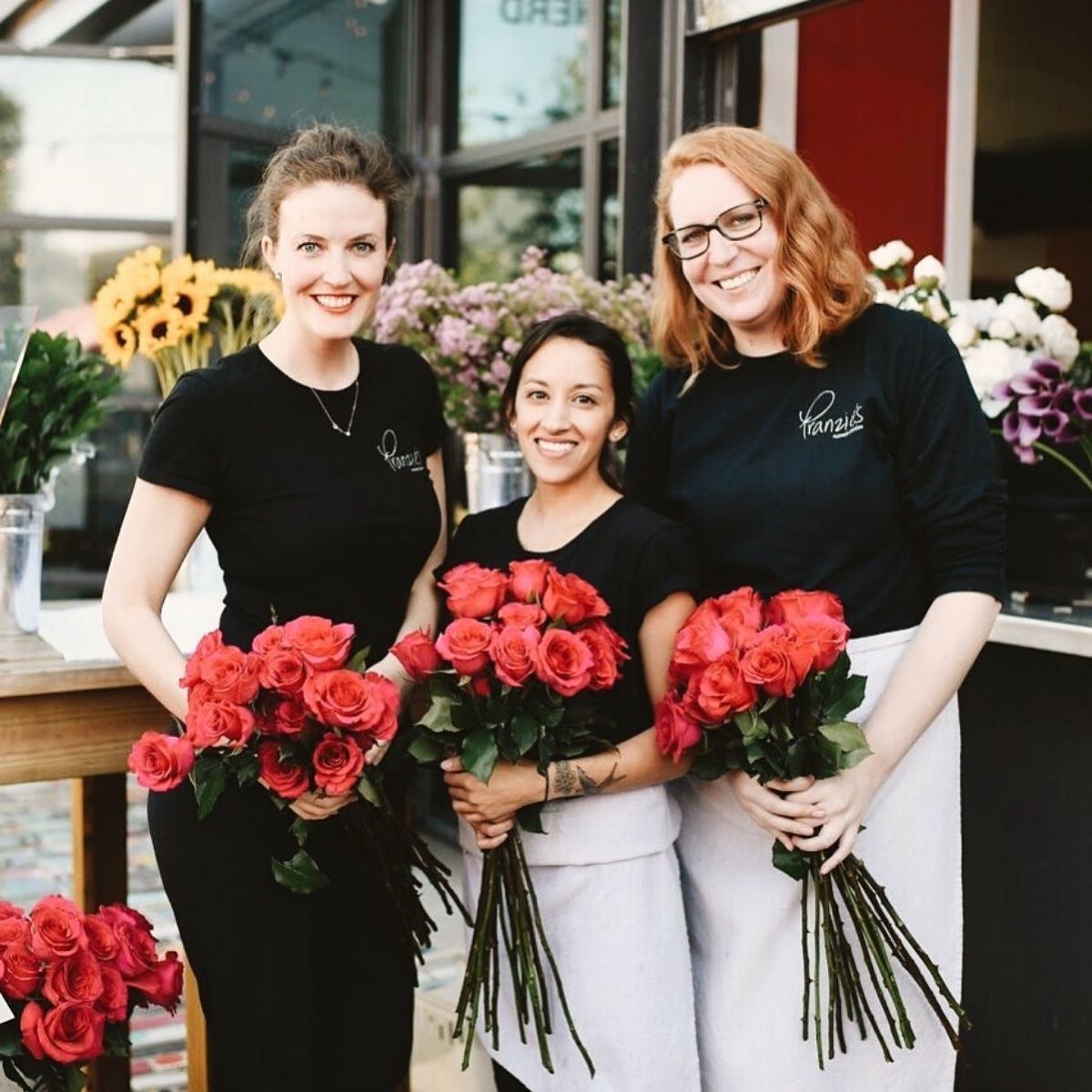 She has created an amazing method and coaching process that helps florists create consistent $5k months through hotel partnerships so they can stop depending on unstable wedding and event income. This is a perfect example of the different types of flower shops that exist around the globe!
The Flower Shop For Sustainable Florists
A great flower shop option for those opting to take the more sustainable way and overall processes in the floral industry is the Dutch company, 'The Sustainable Florists Group'. Florists are increasingly joining the Sustainable Florists Group. Because they have a progressive vision and approach in the field of people, and the environment, making business operations more sustainable and purchasing flowers.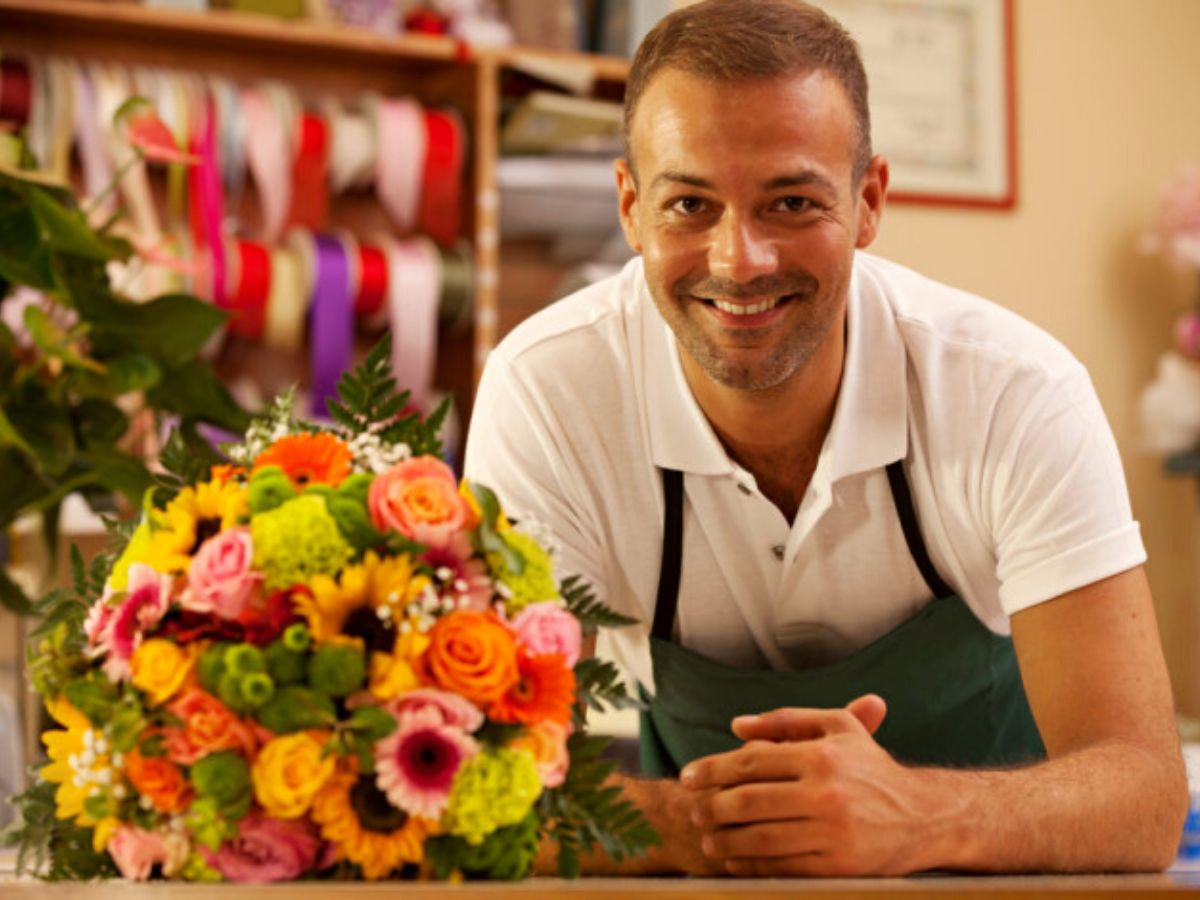 Purchasing and selling sustainable flowers, help to make the entire flower sector more sustainable. You can learn why this flower shop is one of the best in the Netherlands and everything they are doing to make the industry even more environmentally friendly.