When spring is well on its way and summer is peeping around the corner, the wedding season starts. June and September are the most popular months to marry, followed by May and August. For many, the weather conditions play a big role in choosing a specific month, because it goes without saying most prefer sun over rain on their wedding day. Once the day and venue have been decided upon, the planning for dresses, food, and decorations, including floral arrangements, begins. As a florist, you want to create the perfect wedding floral arrangements to accompany such a special day. And we got you covered! We selected the four most beautiful
Decorum
flowers that are available during the wedding season while they practically do the work for you in perfecting the floral wedding decorations.
An Essential Part of Any Wedding
Flowers have become an essential part of any wedding; a wedding without flowers is like the sea without water. The flower arrangements may come in different forms, but flowers (and plants) are generally used to decorate venues, table centerpieces, corsages, buttonholes, and cars.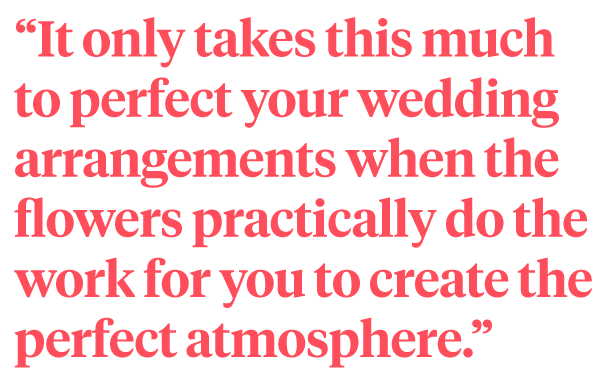 Peony
With its full and round shape, the peony, also known as paeonia, is the perfect ornamental highlight in late spring and early summer. The flower originates from China where it was mainly grown for its roots as it was believed that these had a fever-reducing and styptic effect. Nowadays, the peony is better known for its symbolic meaning: a symbol of love, happiness, and health, making it a great addition to any bouquet.
Dr. Alexander Fleming
(since 1950) and Duchesse de Nemours (first breed over 150 years ago!) enjoy enduring popularity. You'd say there's hardly any need for novelties. Both varieties, and more, are grown by
Decorum
grower
Borst Bloembollen
.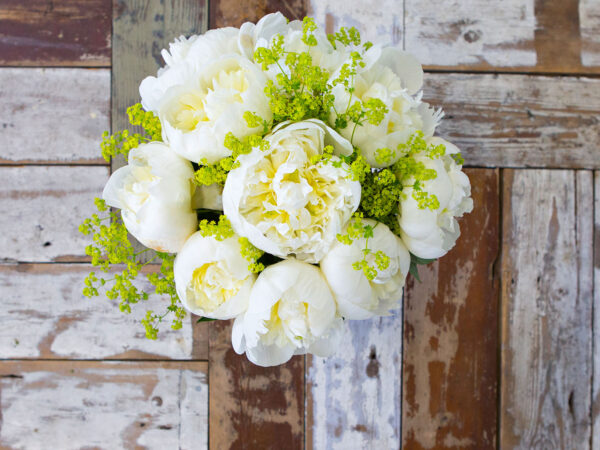 Lisianthus
A particularly versatile flower is the lisianthus. The flowers may be cream, white, blue, pink, lilac, purple, or salmon and some flowers even have multi-colored petals. Besides being colorful, the petals of the lisianthus are elegant and graceful. More importantly, the lisianthus has a strong symbolism: the flower represents appreciation, gratitude, and charisma.
Decorum
grower
Montana Lisianthus
for one of their single- or double-flowered varieties, like one of the many Alissa or Rosita varieties, or the surprisingly cute
Botanic Pink
.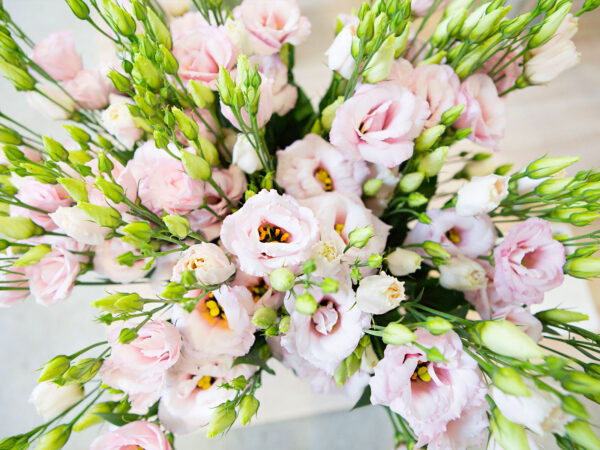 Lilium
A contemporary, natural image; quickly created with the lilium, commonly knows as the lily. This flower is great for special floral arrangements due to the symbolic significance its carries: the lily represents femininity. In classical Greece and Rome, brides were given a crown of lilies in the hope of a pure and fertile life.
Decorum
grower
Moerman Lilium
cultivates a range of cut lily varieties and colors, including
Dalian
, Tabledance, Tisento, and several varieties of the famous Roselily, like Leona and Anouska. All of these are high-quality lilies featuring very large flowers.
Chrysanthemum
Due to its longevity, the chrysanthemum is a popular flower amongst florists and is often used in floral arrangements for weddings. In general, the chrysanthemums symbolize happiness, loyalty, honesty, and friendship. But symbolism is different everywhere. In Japan, the chrysanthemum is an imperial flower; it adorns the Emperor's seal which is used only for the highest honors. And throughout Asia, the chrysanthemum is revered for its prosperity and luck. This flower thus represents many traits celebrated during weddings.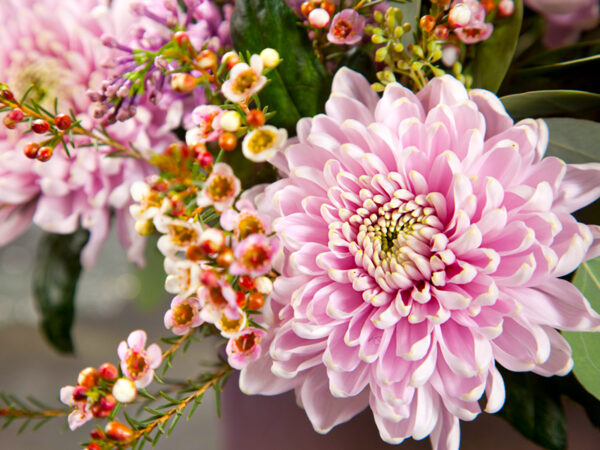 Several
Decorum
growers are dedicated to producing top-notch chrysanthemums for you.
André Knoppert & Zn.
,
Van Dijk Flowers
,
Arcadia Chrysanten
, and Van Wordragen Flowers make you enjoy varieties like the disbudded Anastasia, Rossano, the sprays
Baltica
,
Baltica Yellow
, Code Green, and various colors of Kennedy.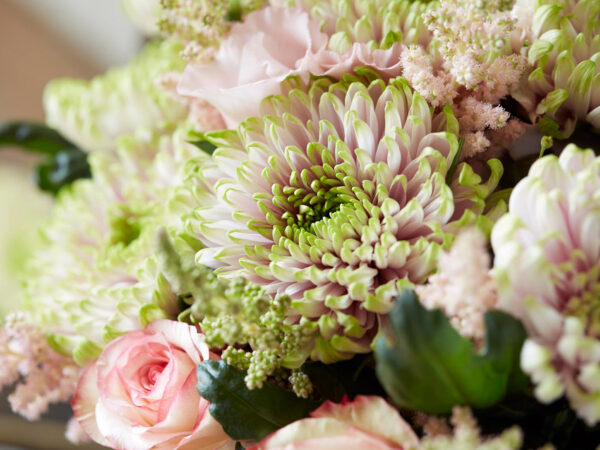 Not Everyone Marries in June...
Naturally, not everyone marries in June or September. Some may prefer autumn or even winter. While not all flowers are available every season, there are still many great options for creating the most beautiful floral arrangements and wedding decorations, including anthurium, asparagus, calla, or even helleborus. So, no matter during which season you decorate weddings, just remember: With Decorum flowers, it only takes this much to create the perfect wedding arrangements and atmosphere when flowers practically do the work for you.