Giant flowers fused with outstandingly beautiful artistic creations and color combinations by Hilke Muslim is what your eyes need to be seeing because her artworks look almost too good to be true, or even real. You'll actually be intercepting a world full of huge floral art along with unrealistic-looking shapes, textures, and colors altogether. This is the magic of generative art creator Hilke Muslim.
Floral Art by Hilke Muslim That Is Almost Too Good to Be True
Just when you thought floral art could not get any better is when Hilke Muslim steps in. Her imagination and wild creativity have absolutely no limits and she has proven it after sharing years and years of some of the most spectacular floral works people have ever seen. Every comment on her social media postings reflects the 'boom' effect and rather strikingly positive impact her portraits have had on the human eye.
That said, meet Muslim more in-depth, an artist whose social media feed is a tapestry of colors, emotions, and surreal beauty (literally). Exploring her artistic style, influences, and the effect she has on her audience is crucial to understand why she has been so successful as a generative artist who creates text-to-image generated content.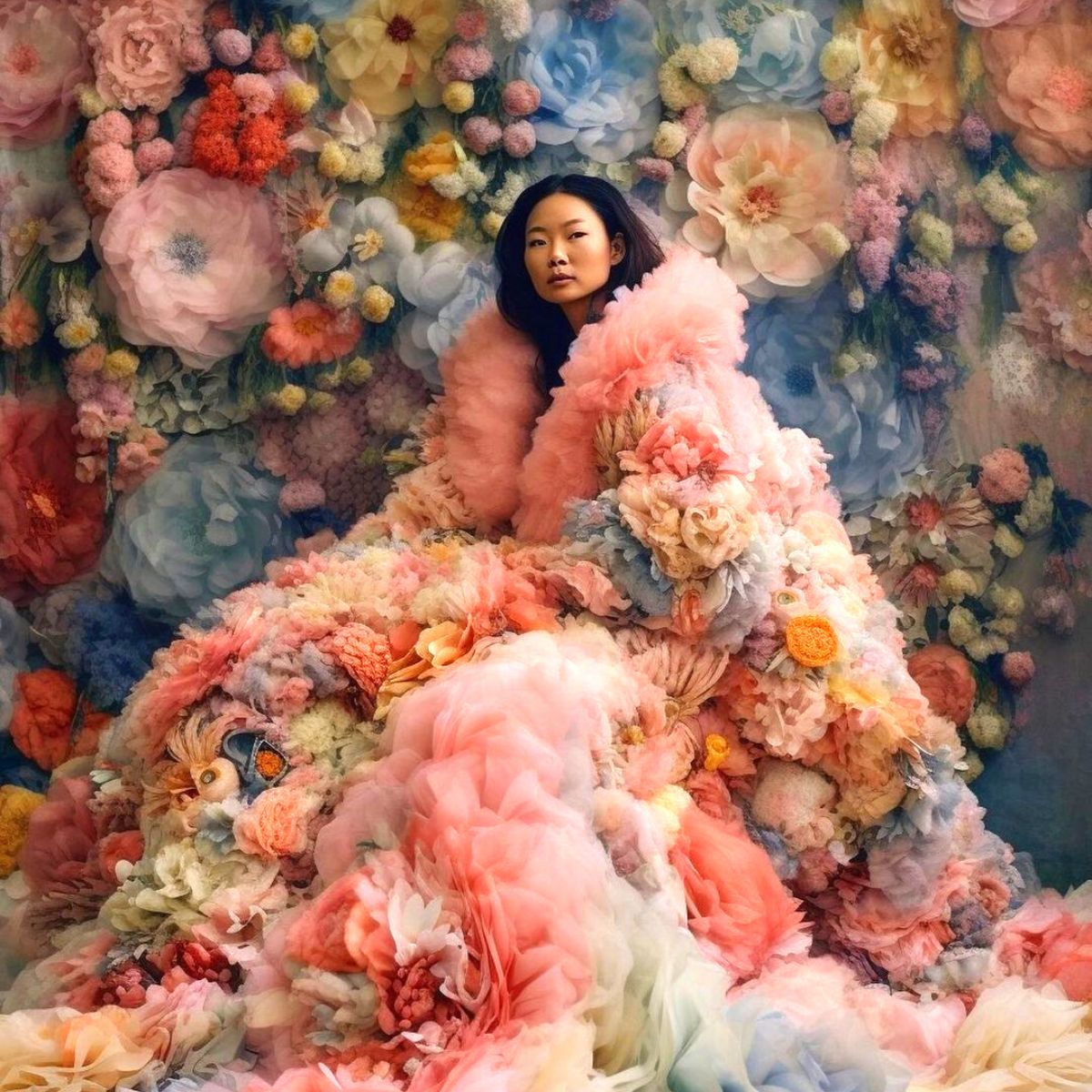 A Floral and Digital Wonderland
Stepping into Hilke Muslim's Instagram profile is akin to stepping into an almost surreal wonderland of art. The page greets visitors with a curated gallery of vivid paintings that evoke emotions and transcend conventional artistic boundaries. Each artwork is like a portal to a different universe, transporting viewers into the depths of their imagination. Whether it's dreamlike landscapes, evocative portraits, or abstract visual poetry, Muslim's feed is proof of the boundless possibilities of art.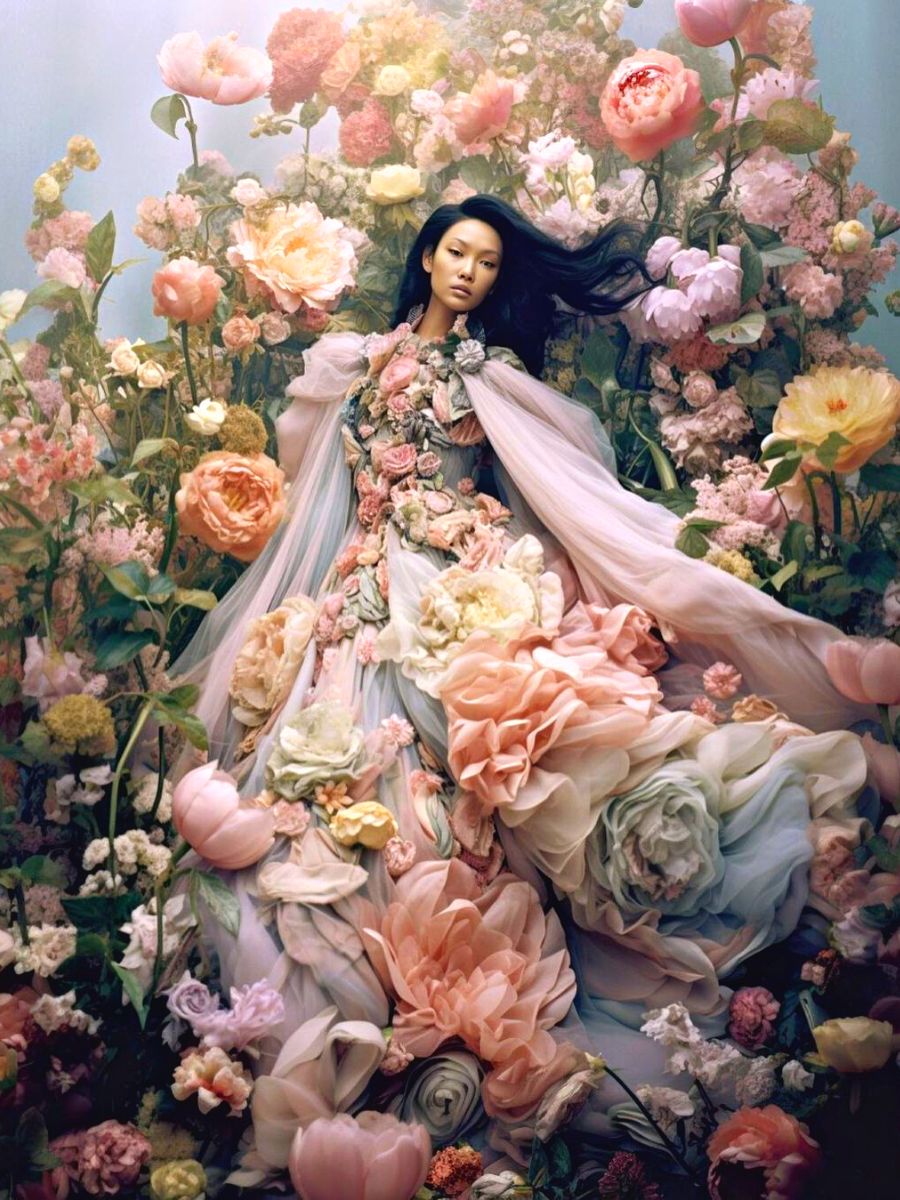 One of the defining characteristics of Hilke's art is her mastery of colors. She could be defined as the 'alchemist of colors'. Her palette combines shades that effortlessly blend and harmonize, creating an otherworldly ambiance that resonates with viewers. From ethereal pastels to bolds, Muslim's use of color sets the tone for each piece, evoking emotions that actually leave you saying 'wow'. Whether she bathes her subjects in warm, comforting tones or creates a stark contrast with cool, mysterious hues, the colors in her art gives each of her creations what everyone would call more 'life'.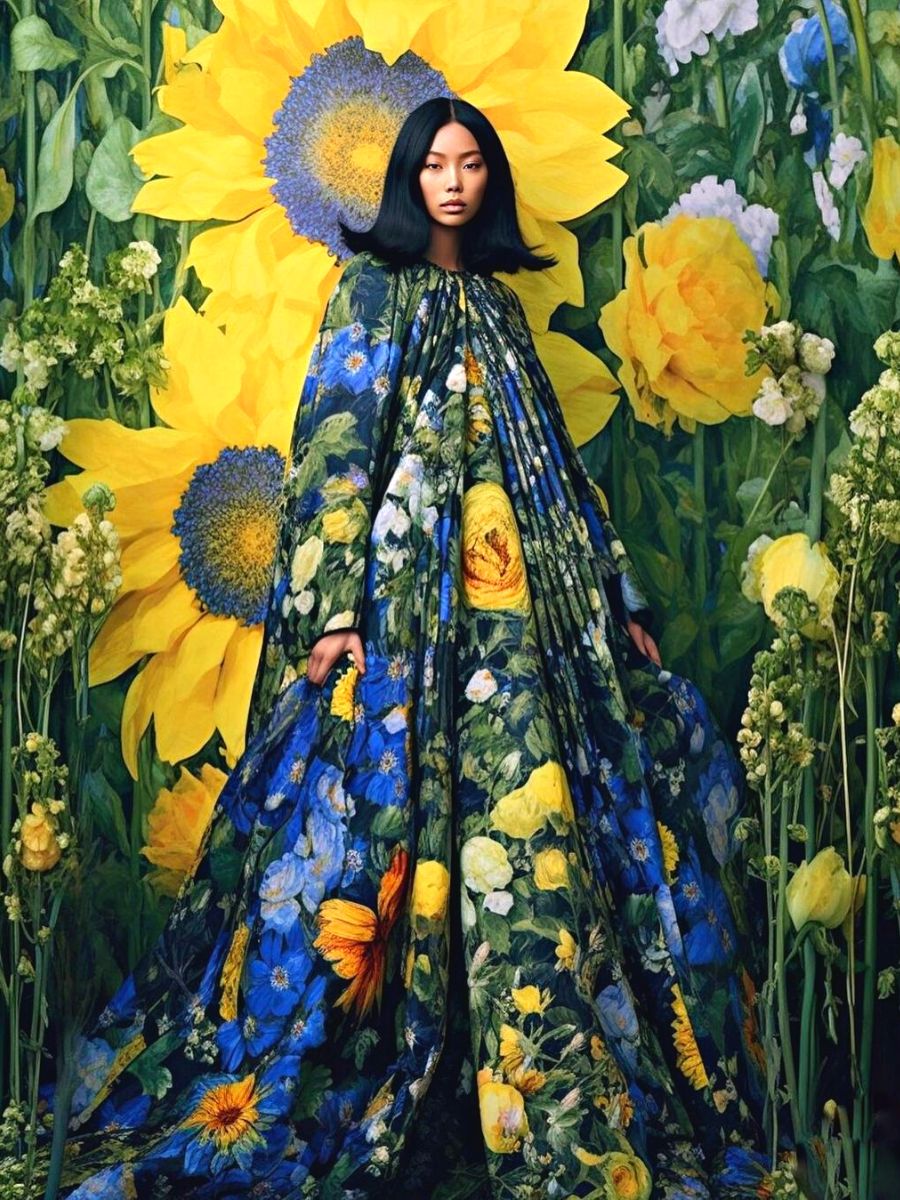 Themes of Identity and Emotion Through Hilke Muslim's Art
A recurring theme in Hilke Muslim's creations revolves around identity and human emotions. She tries to connect the intricacies of the human psyche by peeling back the layers to reveal raw and vulnerable people with real emotions. Muslim's portraits usually stare at the viewer with an intensity that seems to pierce through the soul, inviting empathy and understanding.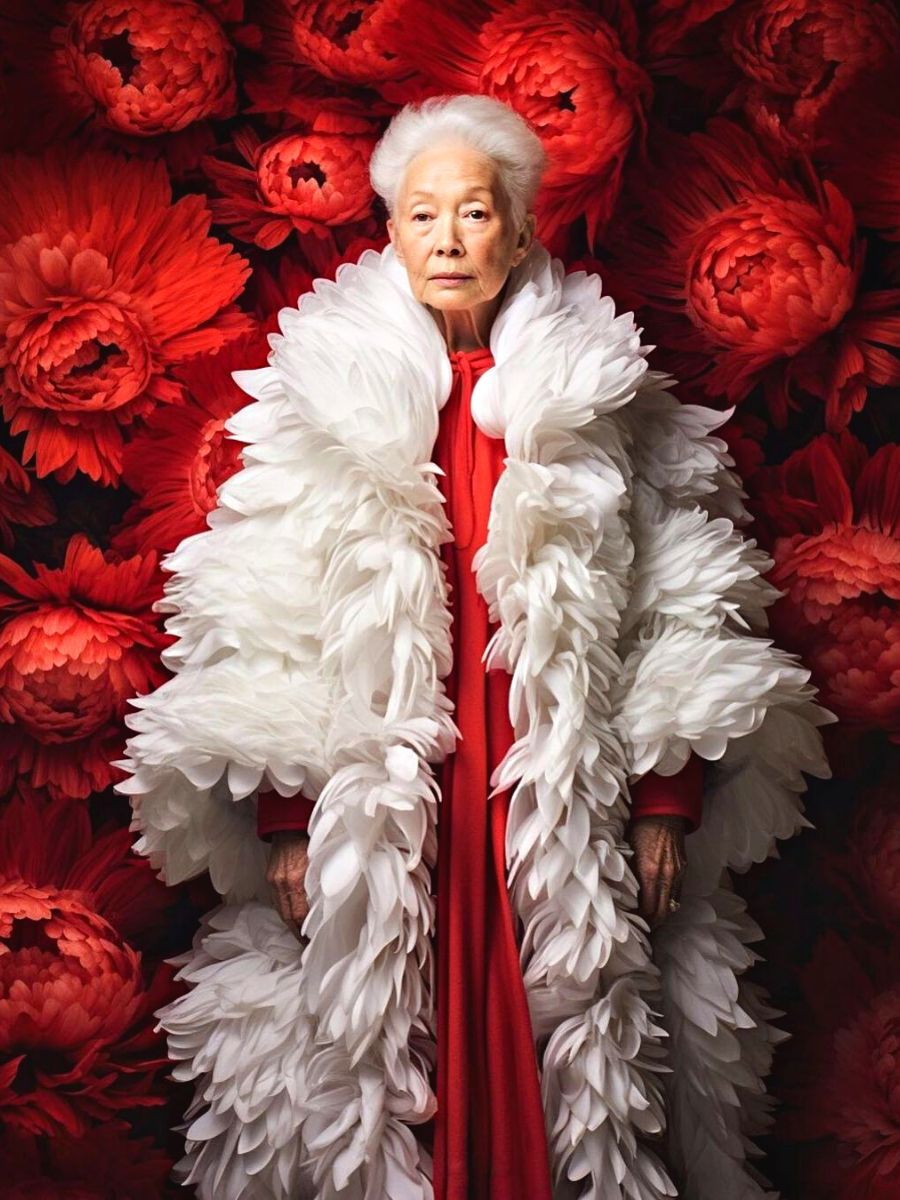 While her core themes remain constant, her style is in constant transformation, evolving and adapting as she continues her creative journey. Once again, her Instagram feed shows the growth and experimentation that characterize her work. From classical paintings to digital art infused with modern technology, there's only one thing to say—unbeatable.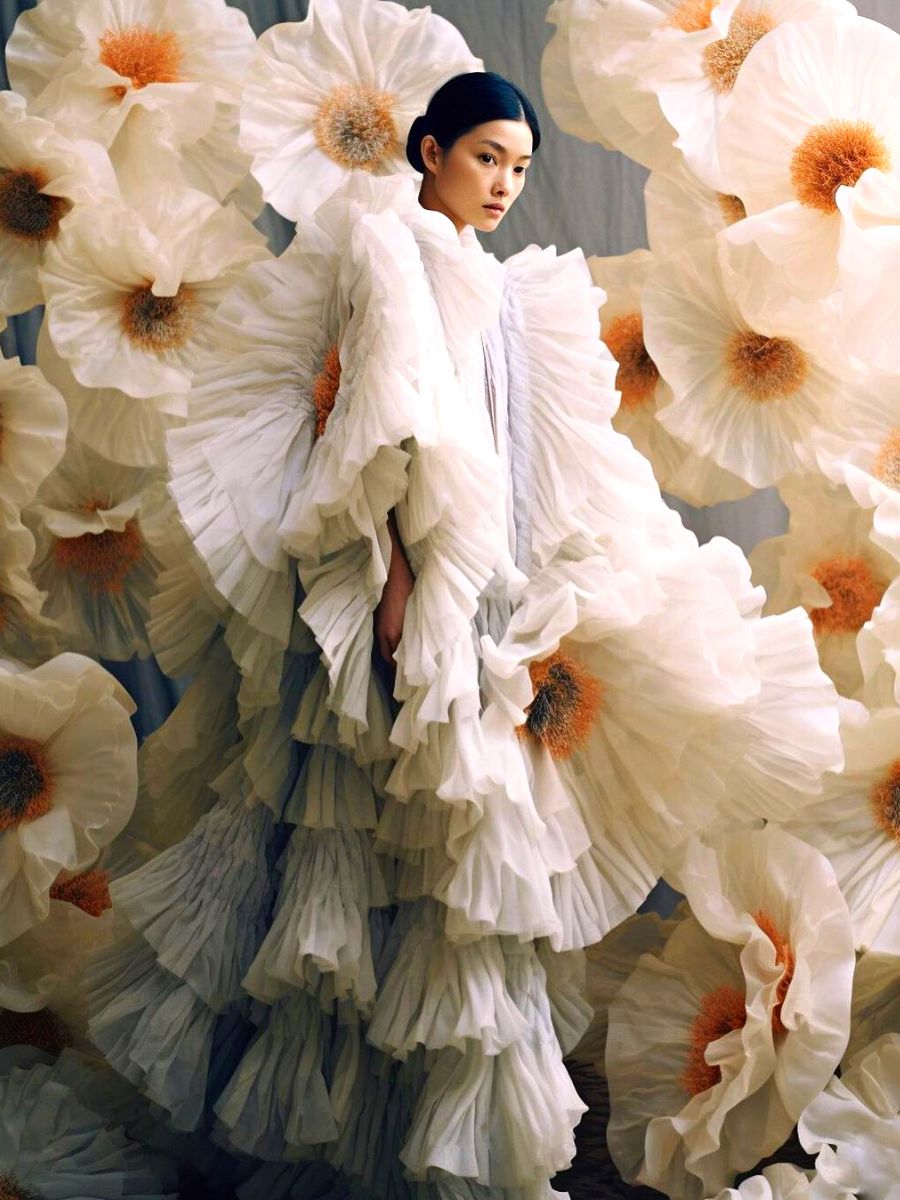 Hilke Muslim Has Constructed a Hub for Art Lovers
Beyond the visual feast of her art, Hilke Muslim's social media account is a 'gathering' of artistic engagement and community-building. She actively interacts with her followers, responding to comments and fostering a sense of belonging. Through the platform, she also shares glimpses of her creative process, providing her audience with a behind-the-scenes look into the birth of her genius artworks. This intimate connection with her followers makes the experience of exploring her art even more unique and personal.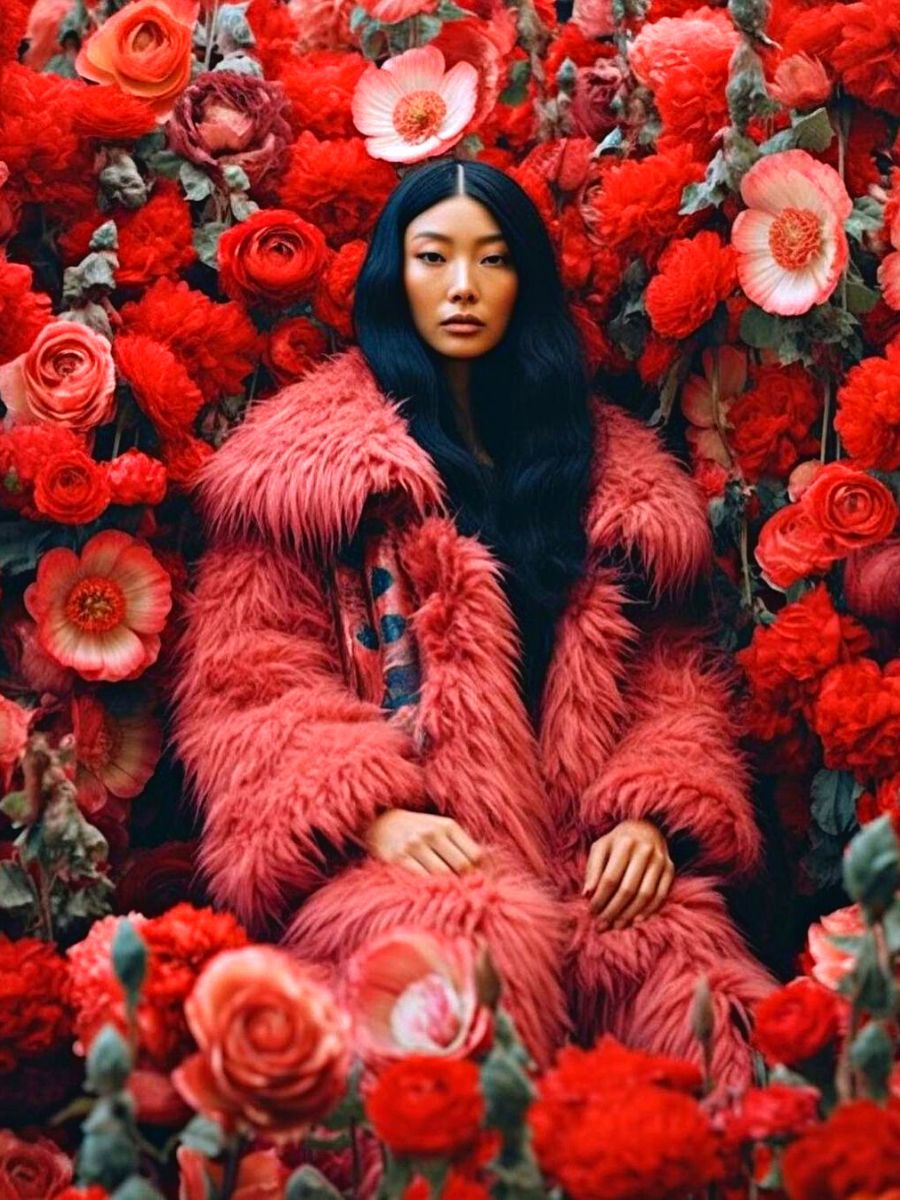 Last but not least, Hilke Muslim's art has surpassed digital boundaries, leaving an indelible impact on a global scale. Various of her paintings have been featured in prestigious galleries and art exhibitions worldwide, drawing admiration and recognition from art enthusiasts, collectors, and critics alike. Her unique artistic voice and extraordinary talent have earned her a dedicated fan base, eagerly awaiting each new masterpiece she shares on her Instagram account.
Photos by @hilke.muslim.