There's a project called CASAS Project 2021 and 20 designers/interior architects are given the possibility there to get the maximum out of their creativity. So that way an old destroyed house gets a contemporary and fashionable look that everybody would wish for. With LULU Roses Forever which is part of the
Naranjo Roses Group
, we have a joint venture with Natalia Landaluce from Atix Home. And in her space, she uses our beautiful roses.
We talked With Natalia Landaluce About Casas Project 2021
To know more about Natalia and this Casas Project 2021, we interviewed her. Already the third time we participate in this awesome Casas Project and we are proud Natalia loves to work with LULU Preserved Roses.
Tell us a little more about the Casas Project, what is it about?
Casas Project is about many creative people coming together to make an amazing place to get inspired. It's basically a huge house completely destroyed, where 20 designers get to have one room each and let their imagination fly, making of it a beautiful scenario.
How did ATIX become part of this project?
About a couple of months ago many designers reached out to me and asked me to be their floral designer for this project. All of the sudden the director of the Casas project contacted me asking to not be a sponsor but a designer myself, it was truly amazing.
How and when did ATIX start?
Atix started a year ago in the middle of the pandemic. One day I decided to decorate a wall without making any holes in it and I could just picture a flower in that immense white space. That developed floral creativity in my person that made me finally understand what I am.
Who is Natalia Landaluce?
Nat is a very creative person who likes to make art and decor with what she has. I love recycling, giving use to things that I no longer do and I think that's truly the meaning of Atix and how it started, by giving a second life to a flower and therefore myself.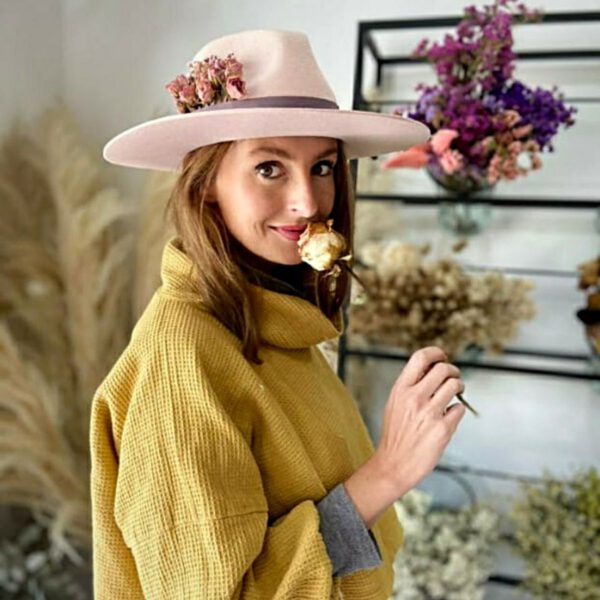 What's your favorite type of flower?
I adore every single flower because as humans, each one of us is beautiful in our own way, But ranunculus and pampas grass for some reason inspires me very much.
What's the color you like to work with the most?
I like to use very neutral colors as sand, light rose, salmon, gray and green.
How did LULUROSE become a part of this project?
I met Laura a couple of months ago and I could just see our vibe connecting. So when I was asked to be in Casas Project I knew it would not be complete if the team was not involved. Even though I don't use a lot of preserved flowers in my designs since I mainly use dried flowers, LULUROSE had to be there.
What do you like the most about LULU ROSES? Why do you like to use our roses?
I like everything about them, especially because I know what and who is behind the firm. They are unique, special and are always trying to adapt and grow.
Why do you use this kind of flower for interior decoration?
A rose is romantic and so am I. I love adding roses to my creations to remind people to fall in love.
How do you see the introduction of dried flowers and preserved roses as part of the interior architecture?
I am so excited! I hate to see someone throwing away a bouquet just because it's not fresh anymore. So having the chance to have flowers for many many years is simply great.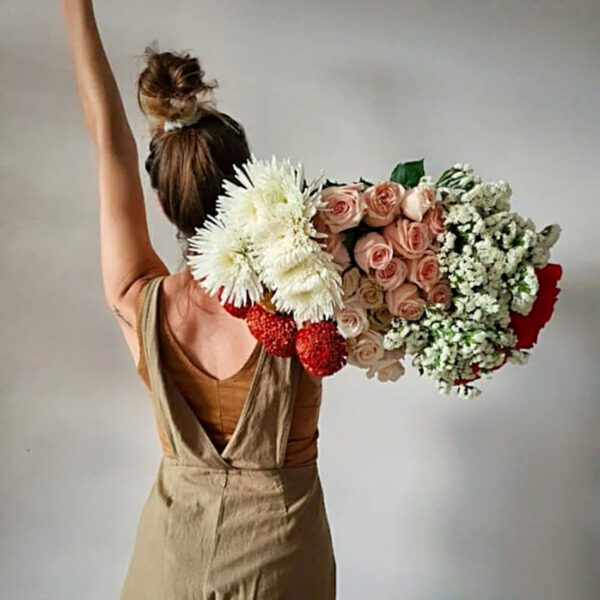 What is your inspiration to recycle and recreate spaces?
Everything and anything. I could never explain what goes through my brain when I see something that has potential and second life, which is basically everything in this life. We just have to be opened to new ideas and why not, some craziness.
Casas Project 2021
Atix Home