Imagine a pile of pink rose petals surrounding your new perfume that has been made with the scent of these roses and whose color reinforces the brand. You can leave the task to design something brilliant like this to floral designer Charles Terhout who connects the stories of both the perfumer and the rose grower. The result is an exquisite and unique design in a New York fashion store.
Aurélien Guichard & Matiere Premiere
It is quite extraordinary that a perfume designer is a flower grower, but Aurélien Guichard is one. He is the only perfumer to grow his own Rose Centifolia and Tuberose on his organic flower farm in the Grasse region near the French Côte d'Azur.
Matiere Premiere is a French perfume house led by Aurélien. This master perfumer shares his work and creative approach. 'Matiere Premiere' is French for 'raw material', so one exceptional raw material is central to each perfume. Each ingredient has several olfactory facets, which means they all stimulate the sense of smell. Aurélien chooses to soften or emphasize a number of these facets. In this way, his work reveals the best of nature.
The latest fragrance by Matiere Premiere is Radical Rose, in which Aurélien has put the scent of French garden roses that are the hallmark of Lulu Rose.

Radical Rose - Eau de Parfum
According to Matiere Premiere, the idea of Radical Rose is to present an "absolute overdose of roses" as a perfume. The raw material for this fragrance is the organically produced Rose Centifolia.
Work the highest concentration in the world of this rose as a chiaroscuro, like the arrangement of light and dark. Exacerbate the luminous spicy facets of the rose with saffron and berry essence of Jamaica. Highlight dark woody facets with Indonesian patchouli and Andalusian cistus labdanum, which is a sticky brown resin obtained from shrubs.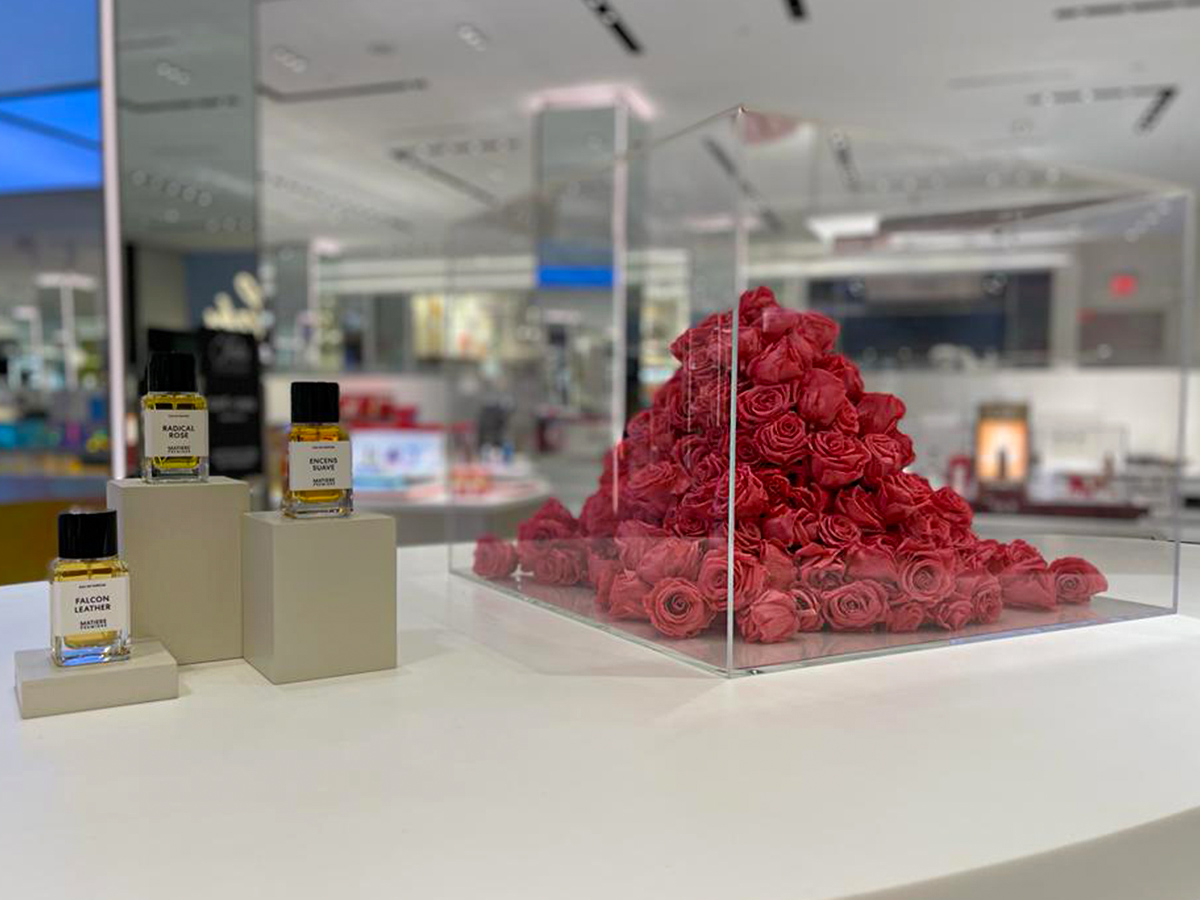 Lulu Rose
To present the Radical Rose in a fashionable way, two more ingredients were needed: Eternal rose producer Lulu Rose and top designer Charles Terhout.
Lulu Rose is a brand with eternal and completely natural roses from grower Naranjo Roses that are preserved in their natural state. Due to the fact that there are no chemicals whatsoever used in the preservation process, this rose has become a very sustainable option for florists worldwide.
Therefore, the eternal Lulu Roses are the perfect ambassadors of the Radical Rose perfume by Matiere Premiere.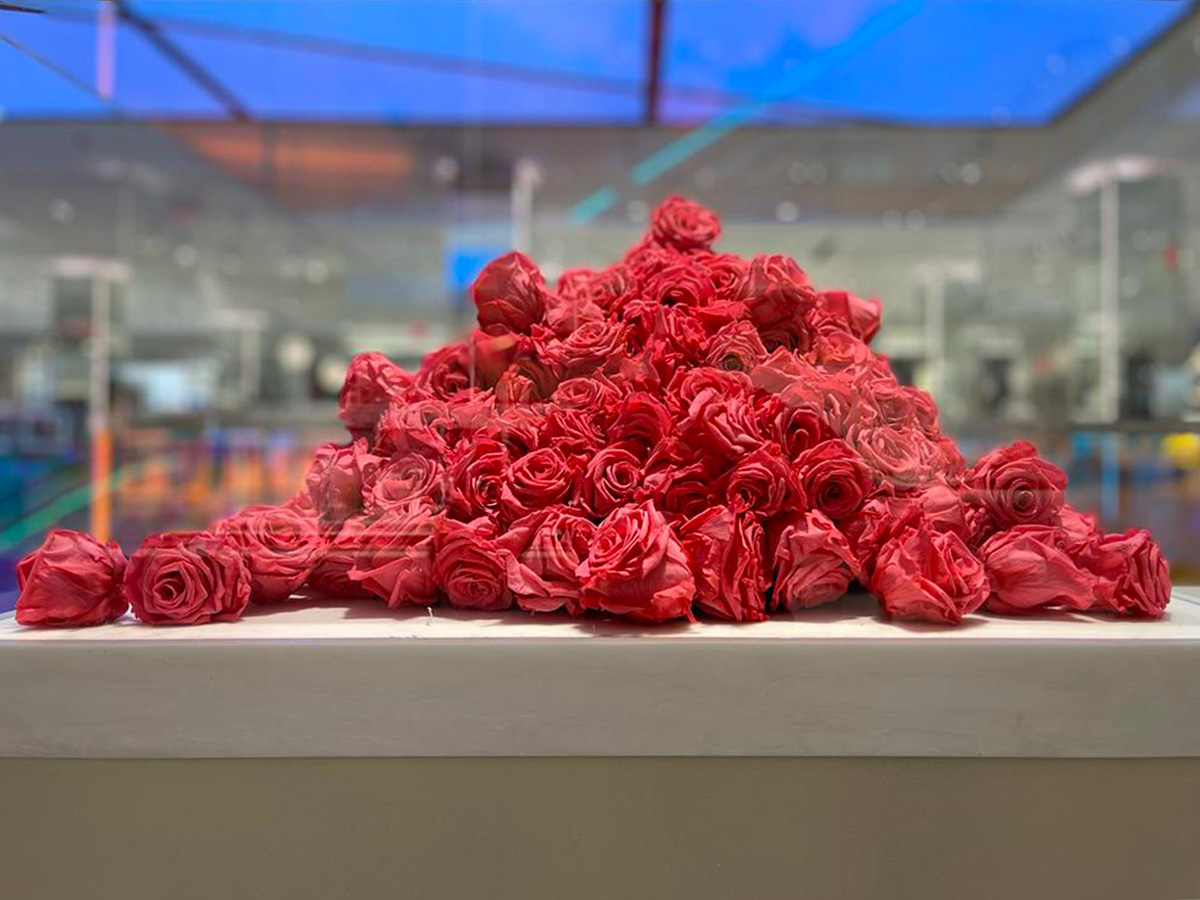 Charles Terhout
Charles is a Belgian native who has his home base in New York City these days. As a floral designer, his work is marked by his intuition for color and his love for flowers telling a story of romance and nature. By using exquisite flowers, and mixing vibrant color palettes and unique plant materials, Charles emphasizes his clients' expression of emotions. With all this, it achieves an all-encompassing narrative.
Terhout's contemporary designs emanate from his classic European style and incorporate the essence of his clients. From residential decor to a celebratory event, or to simply enhance a brand story - anything is possible with Charles Terhout.
For Matiere Premiere's eau de parfum Radical Rose Charles designed a pile of roses and rose petals in a glass box to emphasize catching the scent of this famous and illustrious flower.
It All Comes Together at Saks Fifth Avenue in New York City!
Who hasn't heard of Saks Fifth Avenue? It's New York's premier destination for luxury fashion, driven by a mission to help customers express themselves through relevant and inspiring styles. Since its inception in 1924, Saks has delivered one-of-a-kind shopping experiences, featuring an expertly curated assortment of fashion. That's also why it makes sense that brands like Matiere Premiere and Lulu Rose and a top designer like Charles Terhout love to be at their best here, inspiring the visitors and, through this story, the world.

Photos by @alexisjacq1, and Lulu Roses.