They may have been around since early spring. But as soon as summer arrives, the Peony Season bursts into life. The growers have not been sitting still. Thanks to their efforts, you can choose from a wide variety of flower shapes, colors, and scents. Big and full: what an extravagance!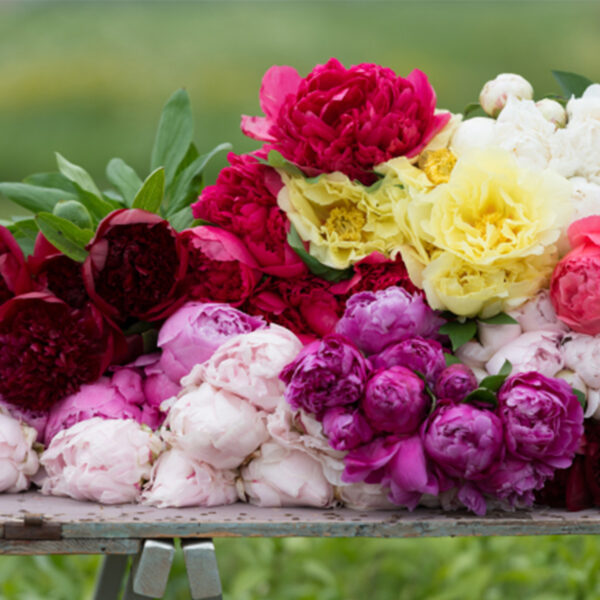 The peony (paeonia) has a rich history. We all know the 'Sarah Bernhardt', a peony with large, pink flowers that give off a wonderful scent. This is the most commonly grown variety. And that is quite remarkable when you think that this peony was introduced in 1906. It's a true classic!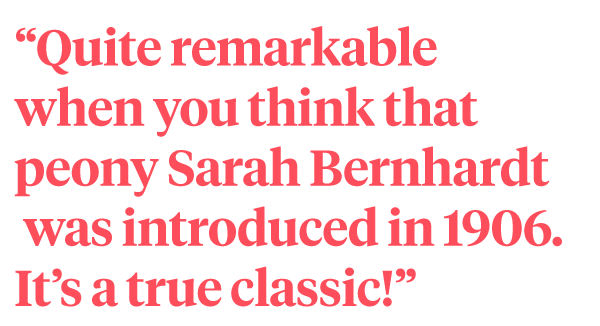 Other peonies are even older, such as paeonia 'Edulis Superba' from 1824. In an appropriate old rose pink color. Another classic beauty is paeonia 'Duchesse de Nemours' from 1856. This double and incredibly fragrant white peony is still very much alive after more than 150 years. The 'Madame Claude Tain' (introduced in 1927) is sometimes seen, from a breeding point of view, as an improved version of 'Duchesse de Nemours'. Both are often used in bridal work because of their beautiful white flower buds.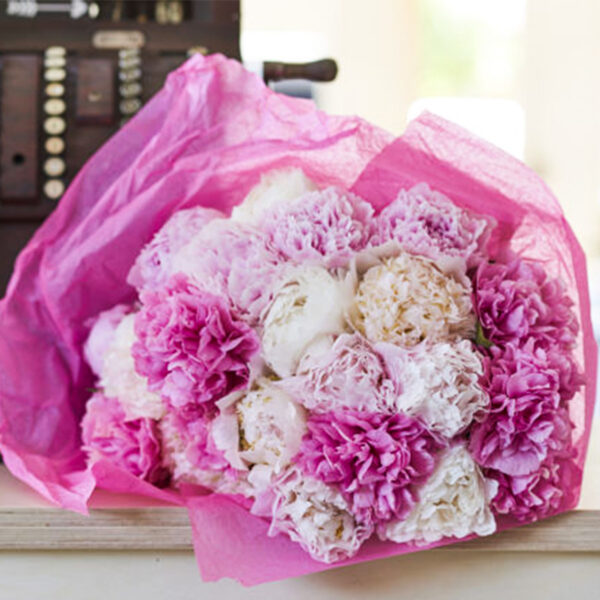 Classics
Nowadays, breeders are looking for unusual colors and robust peonies with larger flower buds and flowers. Early and late-flowering varieties are also welcomed, for example, early flowering, white and double. Most early flowering peonies are of the anemone flower type but don't rule them out... There are beautiful anemone-flowered peonies that display a wonderful contrasting color when opened, such as the pink-red paeonia 'White Cap' with a white filled center. These date from 1956. In other words, know your classics!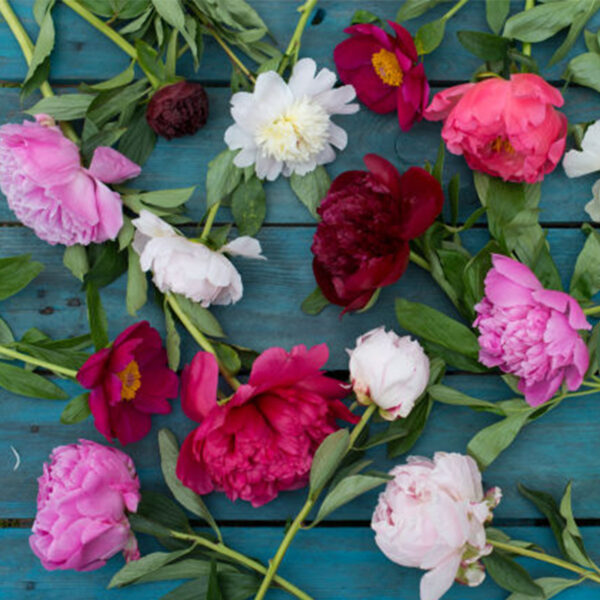 Plant care tips • Do not buy peonies when they are too hard. The flower buds should feel soft (slightly spongy). • Place the flowers in clean water with cut-flower nutrients. Then they will flourish in the vase (single-flowering or double-flowering does not affect vase life). • Do not put peonies in sunlight. They will then retain their color better and you can enjoy them longer. • Have the peonies started to droop? Cut them again and place them in a vase with clean water and cut-flower nutrient.