It's called the most wonderful time of the year, Christmas with its beautiful decorations. Excitement to spend time with friends and family, the prospect of winter and snow in some countries, sun and festivities in others, and the general festive atmosphere that the year's final month brings with it.
Given how quickly Christmas rolls around each year, there seems to be an unavoidable sprint to the finish to get everything ready for the holidays. Presents are only the beginning. The tree, the lights, the table settings, the centerpieces, the menu, so much to do.
Coming back to the tree, why not indulge yourself in poinsettias this year? These poinsettia trees are amazing. Hopefully, they inspire you.
Poinsettia Trees to Bring the Warm X-Mas Feeling
If reading the above has whipped you into a Christmas mood, hurray! The process of present shopping, tree sourcing, house decorating, and table setting can actually be simple and, dare we say it, enjoyable. Getting the wheels in motion early, like determining which decorations you might need to replace and what color scheme you want to dress your table in, means you won't find yourself in such a panic.
To help you get organized and streamline your search for festive decor, this is an awesome idea for a Christmas tree this year: poinsettia trees. And once decided which color to choose, all other decoration items can go into the same color scheme.
How to Build a Poinsettia Tree
There are several ways to make these awesome trees. You can choose to make a two-dimensional tree or you can make it 3D. If you make it 2D it's possible to just make a wooden tree with holes to put in the poinsettias, 3D the most logical way is to have an iron structure to fit in the plants. The poinsettia is often called a Christmas Star, and with all these stars in your tree, this year, your house or shop or event, or even your garden will most definitely look amazing.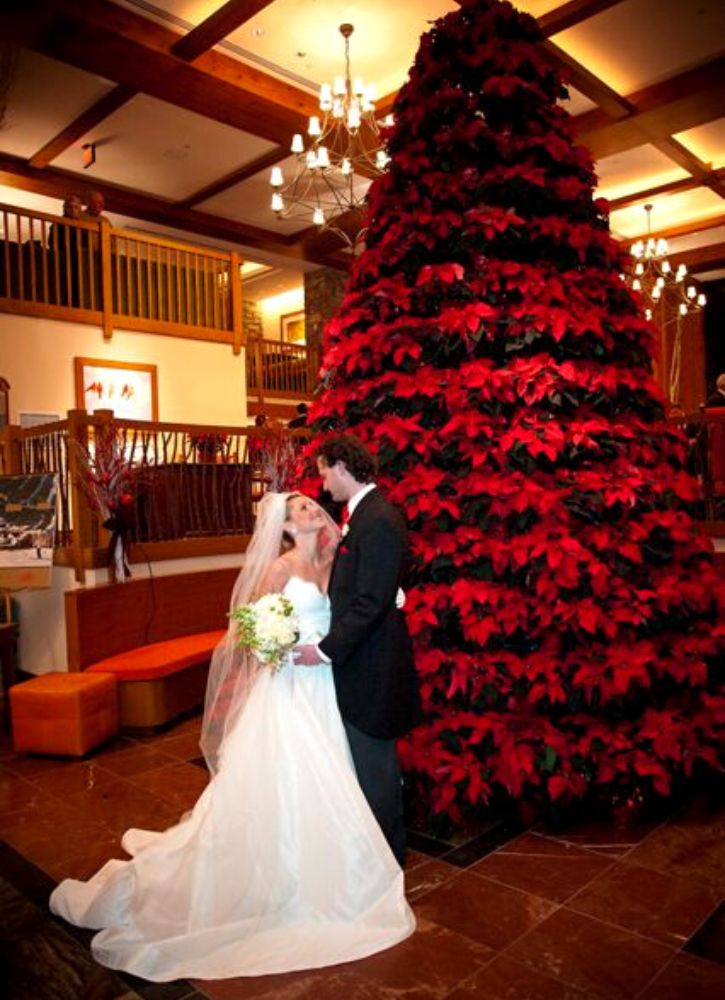 Header image: In Midlothian, a garden center used festive red poinsettia plants to form a tree.