We all know United Selections for their wonderful roses. Of course, everyone knows their main varieties: Madam Red, Upperclass, Confidential, Lighthouse, Jumilia, Nova Vita, Adalonia, etc. But also their Blossoms spray roses, which are gaining significant traction in the market.
During the Proflora show in Colombia last week their spray rose Wedding Blossoms even won an important prize!
Proflora - The Best Floral Trade Show
Since 1991, Proflora has been the platform that promotes the flower industry in Colombia. Trade shows, competitions, and academic workshops on the latest trends in the floriculture sector are being organized. The trade show takes place every two years, with the latest edition last week.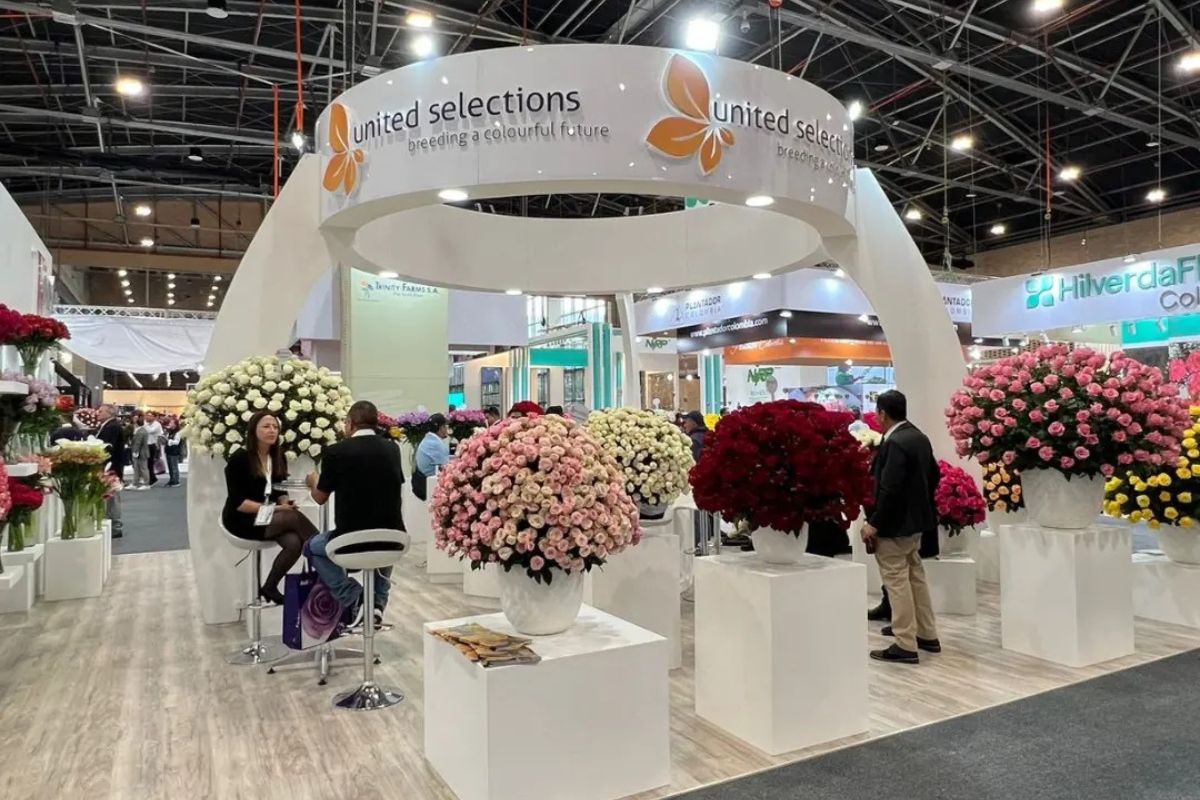 This event is an ideal place to create business alliances and find ways of exporting for flower growers, breeders, buyers, and suppliers. The Proflora Trade Show is a unique scenery that fills Colombia and its flower industry with pride. It not only opens the doors for new negotiations and new projects but at the same time promotes the Colombian flower and floriculture chain made up of producers, suppliers, logistics, transportation, and other actors that have allowed its development.
The team from United Selections was able to interact a lot with growers, buyers, and all types of stakeholders in the industry. The CEO of Timaflor from Kenya Thomas Fransen, Aart Buizer from Fresco Flowers, and even Clement Tulezi, the CEO of the Kenyan Flower Council, and many others were present to share ideas on how to learn from different countries and use that with everyone's benefit.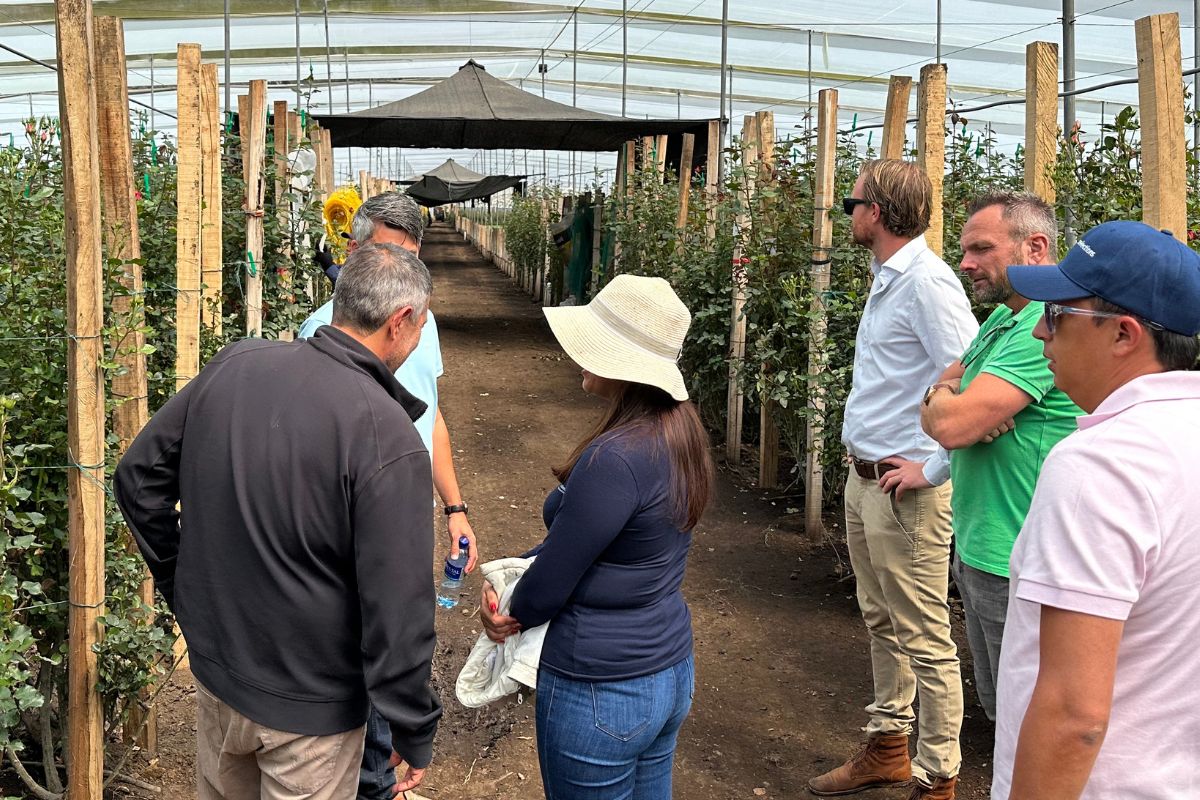 United Selections in Colombia
Of course, United Selections is attending Proflora with their large booth every time. To show their best varieties and novelties, but also to invite people to their showhouse, at a farm not far from Bogota. There the varieties that are well suited for the rich Colombian climate are being shown to growers and buyers. This year interested people from Colombia, Ecuador, the United States, Kenya, the Middle East, and the Netherlands were also invited to see the roses in the showhouse.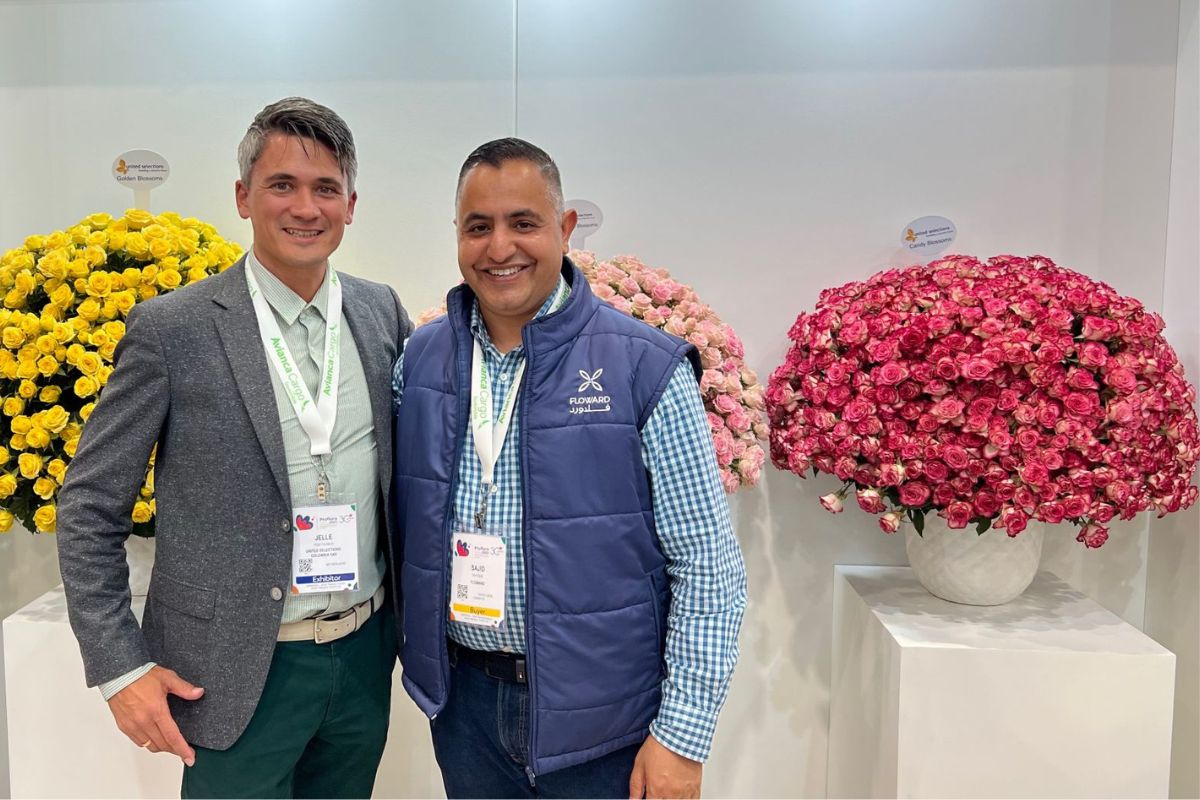 The Colombian climate is very well suited for all kinds of different varieties. Mass market retail varieties, but also the exclusive florist-, and wholesale-oriented varieties. Cotopaxi, a white-colored rose is a top-performing rose for the Colombian market, being a beautiful, fully opening white rose, Cotopaxi is such a delight for the floral chain.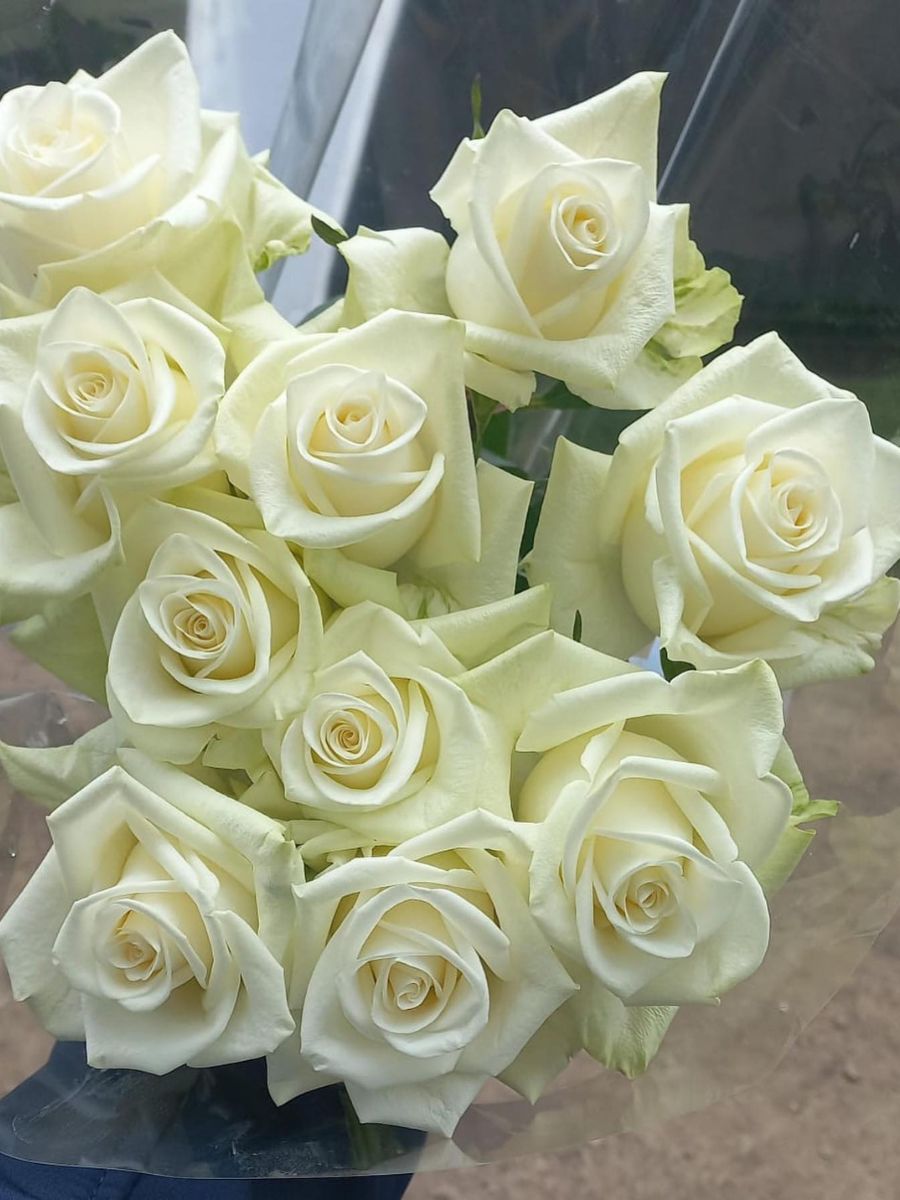 And of course, the Wedding Blossoms spray rose is a story within itself. In Colombia, this variety is the best cream-white spray rose, often used for weddings and events. It comes therefore as no surprise that this rose was awarded the second position in the rose category for the Outstanding Variety Competition, organized by Proflora.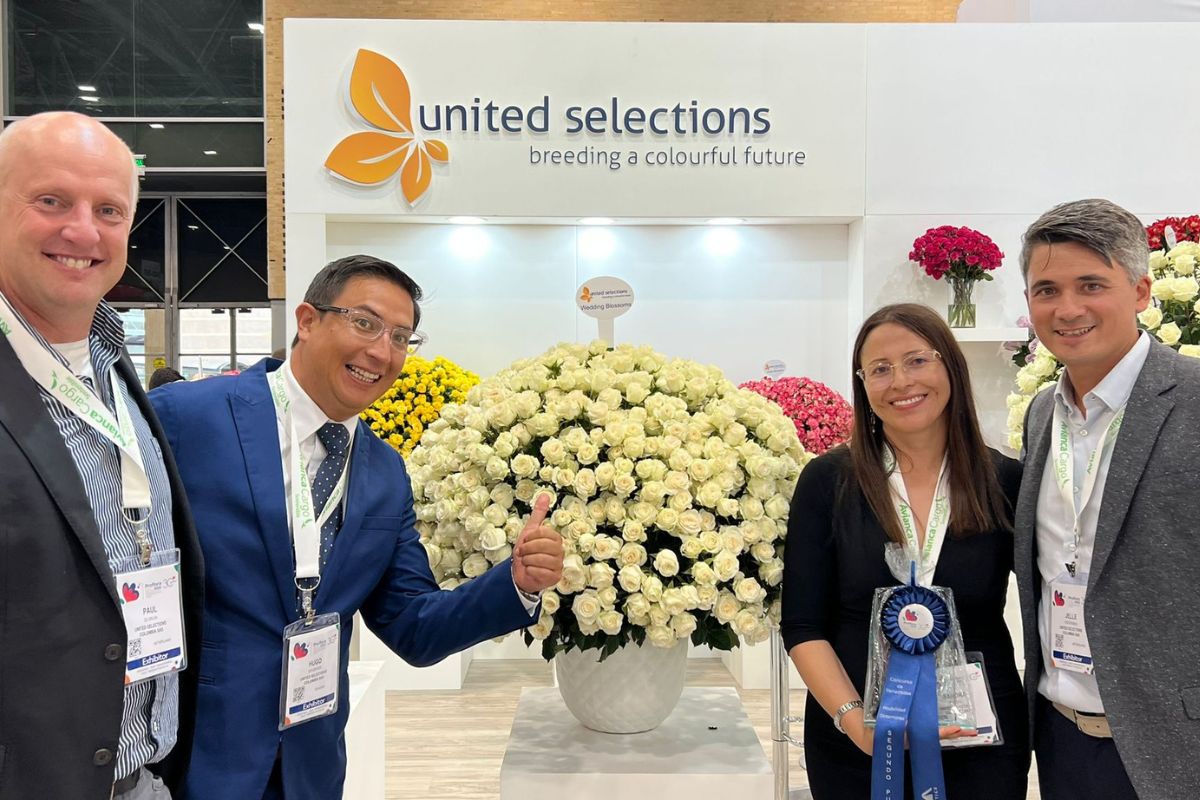 A Fun Fact About Wedding Blossoms / Snowy Blossoms
Is Wedding Blossoms the same variety as Snowy Blossoms? Yes, it is, but then, why are they named differently? This is a fun fact, that you sometimes see in our industry. This variety is the same but performs differently in different climates. Probably because of the Colombian climate with its high altitude, different soil, and temperatures than in Kenya, this rose turns a bit creamy pastel pink in the center of the flower, whereas in Kenya it is a perfect white!
Rose Peach Wave
Another variety that drew many eyes was the Rose Peach Wave, a peach-colored, premium rose. United Selections expects a lot of interest in this rose, as many floral designers speak highly of it already! Many buyers from all around the world, including but not limited to buyers from Mexico, and Guatamala visited United Selections at Proflora for this rose, and all the other outstanding varieties.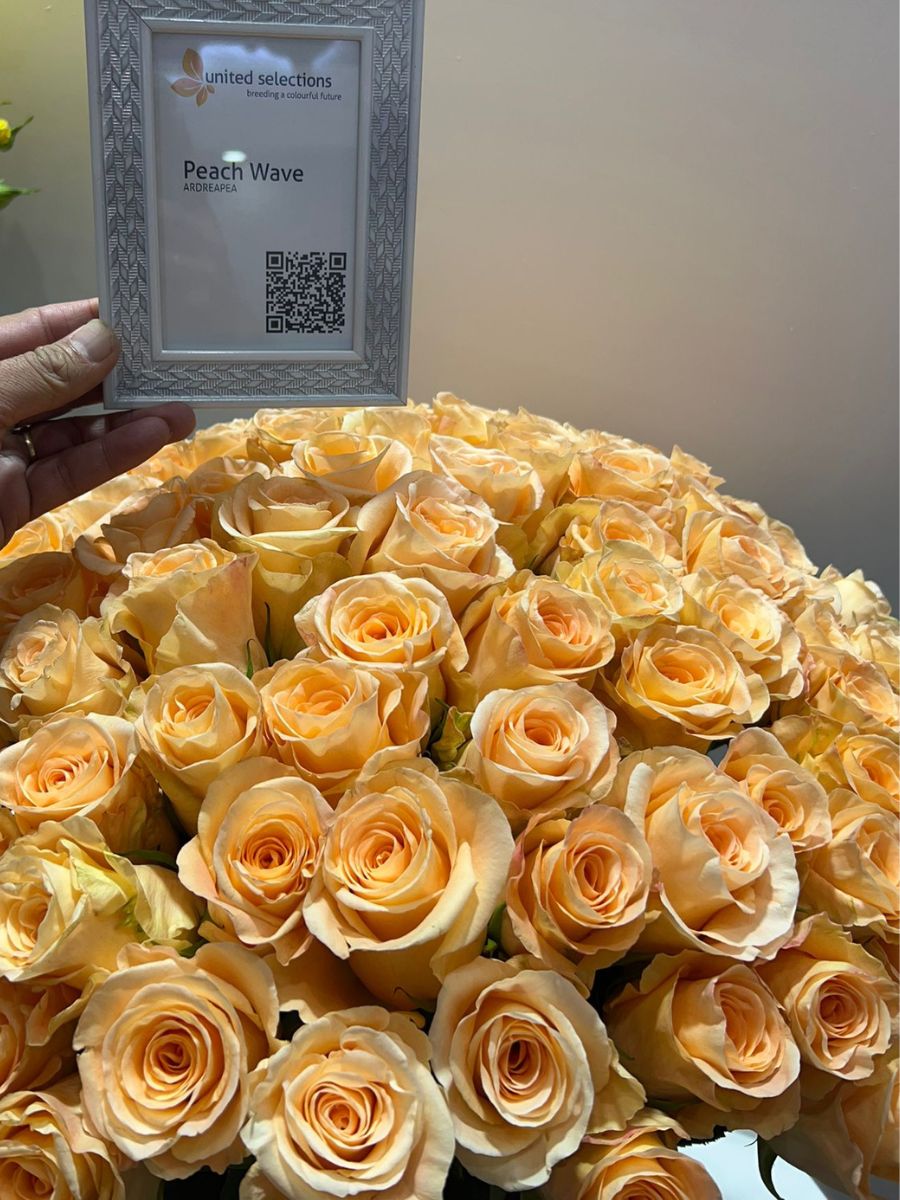 Asking which favorite you have is a tough question for everyone working in roses, but Hugo Cifuentes of United Selections was very quick to answer:
Lighthouse!

Great color! And with its super production and other qualities like opening beautifully bright on the vase, this rose is absolutely the best in yellow.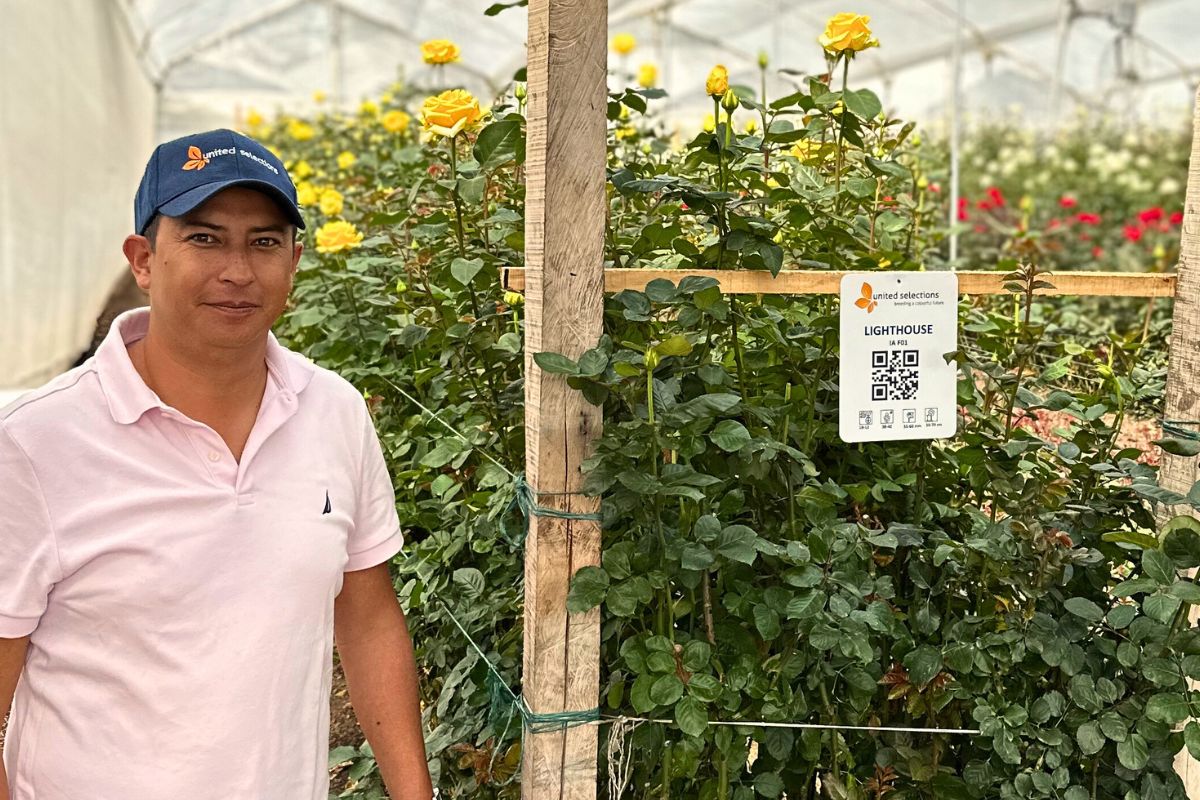 United Selections's team together with Konst Alstroemeria are both looking forward to meeting you at the IFPA show in Anaheim, CA; their booth number is 635. Thereafter, the big show, which is the IFTF in the Netherlands next month.
CEO of United Selections, Jelle Posthumus:
As we approach the end of the year, now all eyes are set on the much-anticipated IFTF 2023, an event that promises to be an exhilarating and insightful trade fair experience for us, and all the other participants, whether they are exhibitors or attendees. There's a lot to see at United Selections. And Könst, which we work closely together with! Come to us at Booth B3.08!
The IFTF is from Wednesday, November 8th to Friday, November 10th, the little town of Vijfhuizen NH, Netherlands, will come alive with colors, scents, and sounds that celebrate the world of flowers!