The smaller version of traditional roses is an all-time favorite of many flower lovers and designers around the world. Known as spray roses, Ecuadorian flower company Rosaprima has introduced 11 new ones to their assortment. Learn all about them to become a real spray rose fan!
11 New Spray Rose Varieties by Rosaprima
What's more exciting in the flower world than the announcement of new, fresh varieties? Better yet when it's about roses, specifically the spray type. Rosaprima has launched its new Spray Roses catalog which includes varieties such as Spray Rose Be Loving, Spray Rose Fire Up, Spray Rose Lavender Irishka, Spray Rose Golden Sensation, Spray Rose Orange Star, Spray Rose Simba, Spray Rose Star Blush, Spray Rose Sahara Sensation, Spray Rose Portrait, Spray Rose Sweet Dreams, and Spray Rose White Majolika.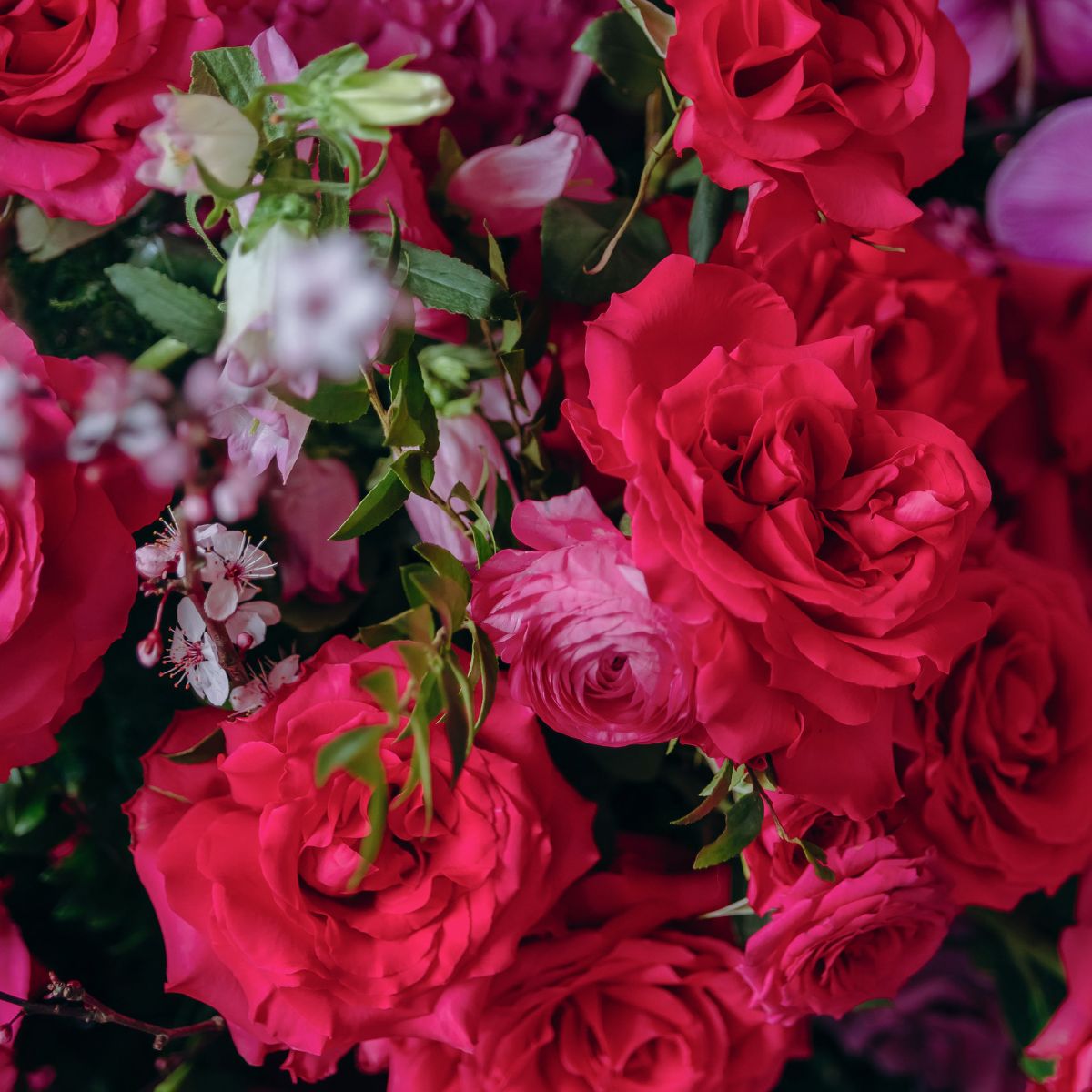 Spray roses come in a variety of colors, including classic shades of red, pink, and white, as well as more unusual colors like peach, yellow, and lavender. They are popular for use in floral arrangements, especially for weddings and other special occasions, as their delicate appearance and abundant blooms create a lush, romantic look.
Rosaprima's most recent addition of spray roses to their assortment will give you plenty of options when it comes to floral creations and decorating ideas as well. Now that wedding season is starting, you might want to consider these smaller roses as official decor rockstars for everything related to weddings and events.
Meet the Spray Roses
You decide how and where you want to use Rosaprima's newest spray rose collection. One thing's for sure—they'll make a statement anytime, anywhere! These are the 11 most recent addition to their catalog:
1. Spray Rose Be Loving
Be Loving spray roses are a wedding staple for good reason. Soft, chiffon-pink petals and a playful shape produce a daintiness in wedding arrangements that are both subtle and dreamy.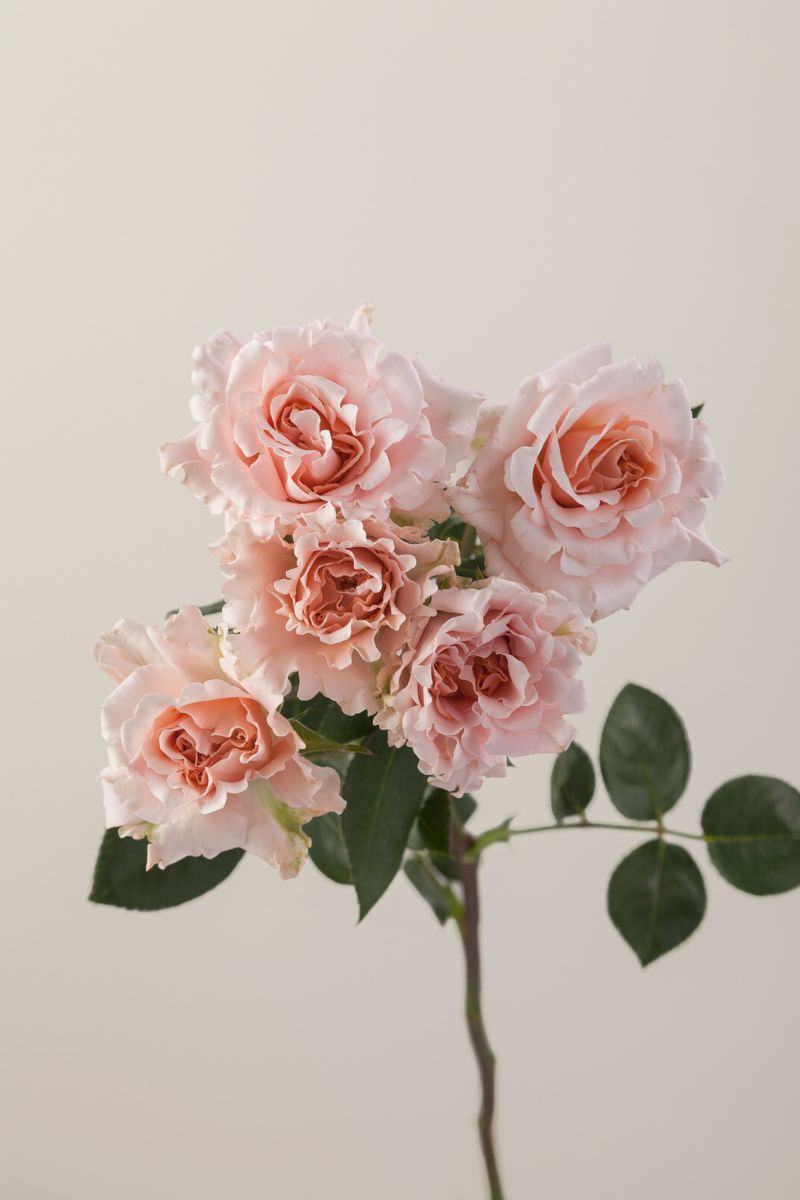 2. Spray Rose Fire Up
Bursting out with a bold pink color, Fire Up spray roses are electric yet elegant. Lasting for days on end, these sturdy stems nest a beautifully shaped bud that adds just the right accent to any piece.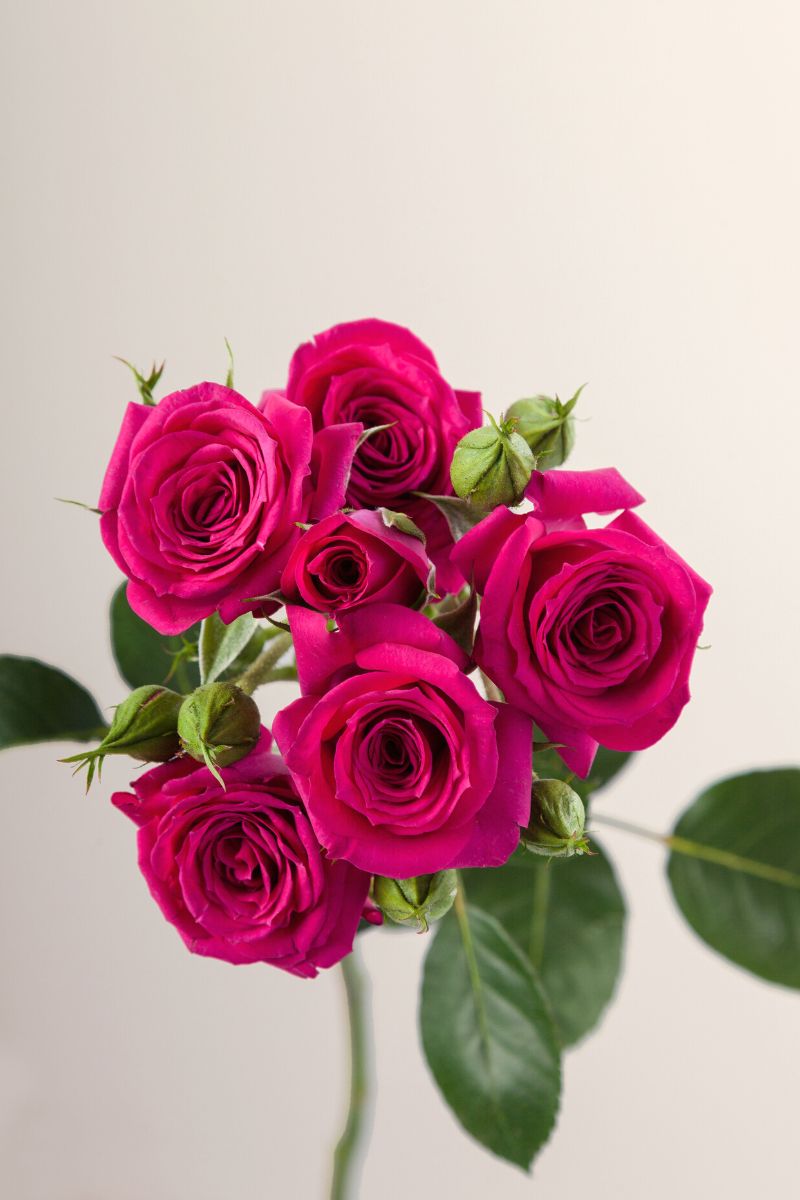 3. Spray Rose Lavender Irishka
This spray rose's soft lavender and pinky shades, produce a dainty accent to arrangements and floral pieces on nearly any occasion. Subtle yet pronounced, Lavender Irishka's many little shoots are the perfect ingredient for a soft texture.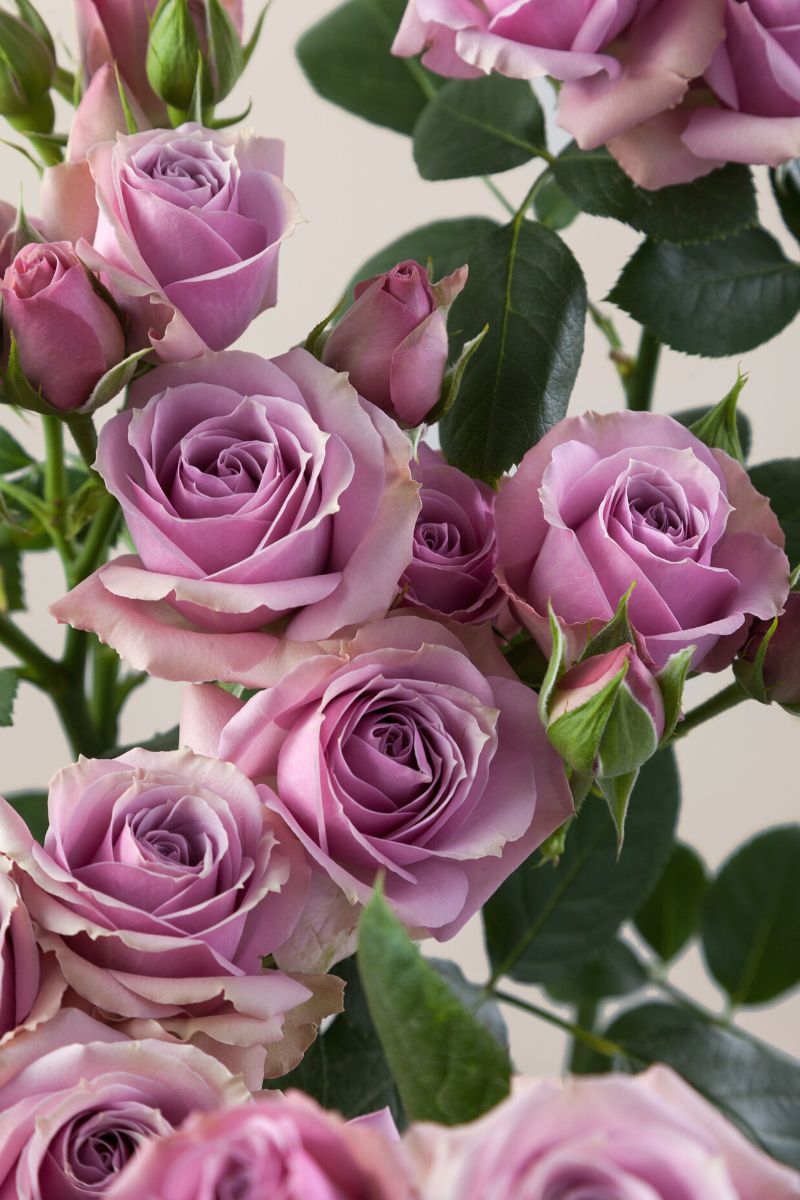 4. Spray Rose Golden Sensation
Golden Sensation spray roses are uplifting and charismatic. Baby shoots accompany large buds to make a fun and eye-catching dynamic. The golden yellow color of this variety incorporates an electric dimension to pieces all year long.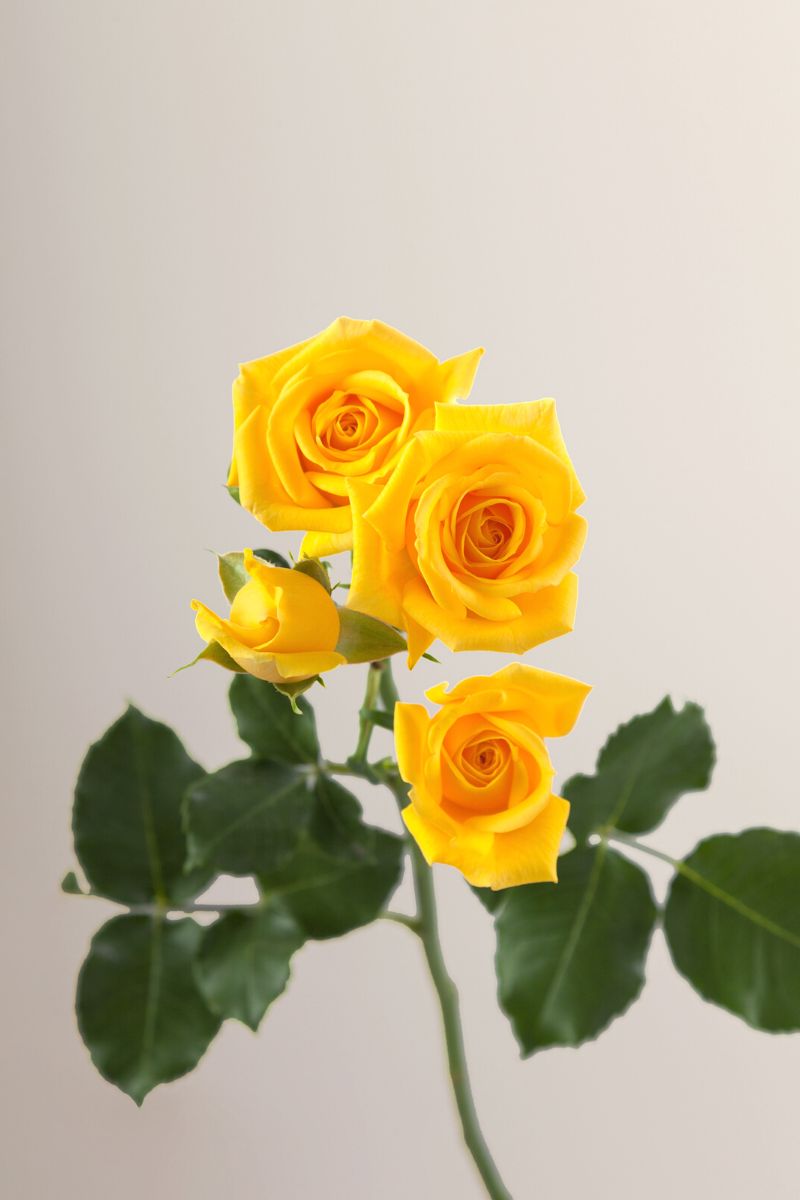 5. Spray Rose Orange Star
Orange Star is an appropriate name for this playful and electric spray rose. Bright orange buds contain swirling petals that buff out into a softer tone that add a sense of energy into daring, out-of-the-box, pieces.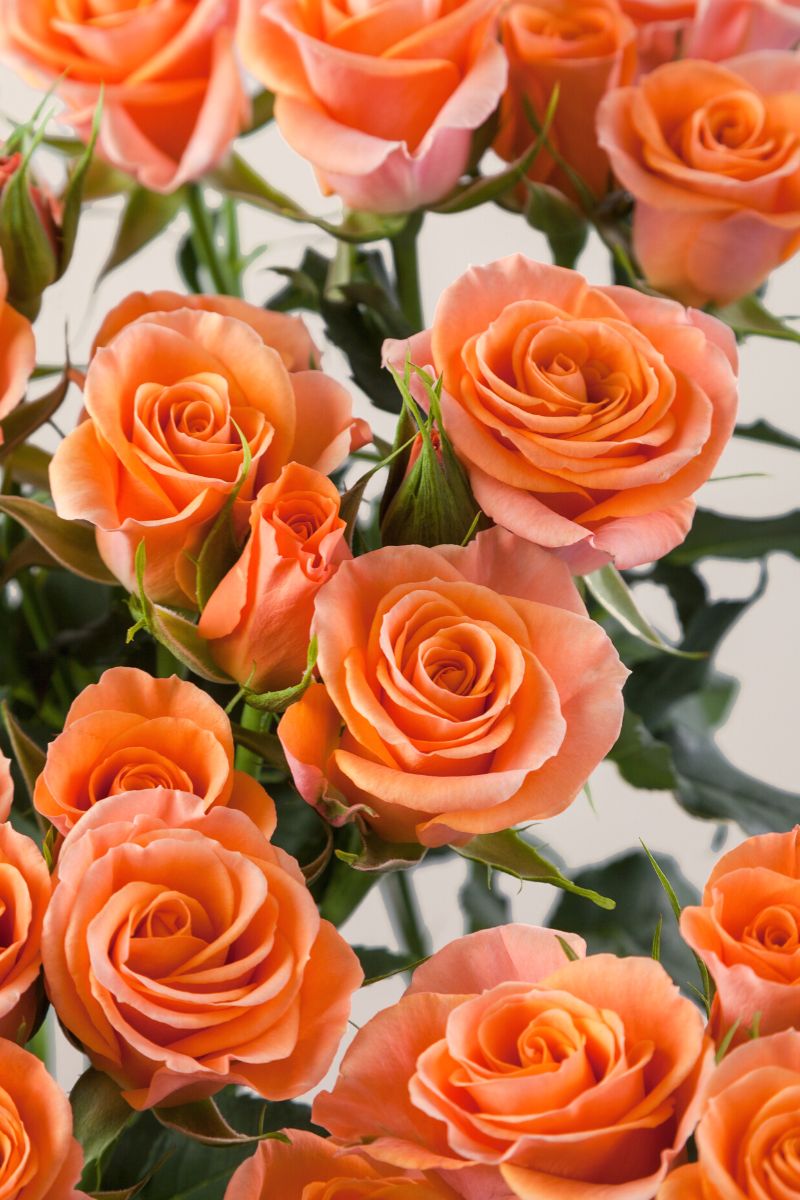 6. Spray Rose Simba
This blood orange spray rose is full of character. Simba's ruffled petals produce an eye-catching contrast with its forest green stems, making these plump blooms a lovely ingredient in arrangements during the summer and fall seasons.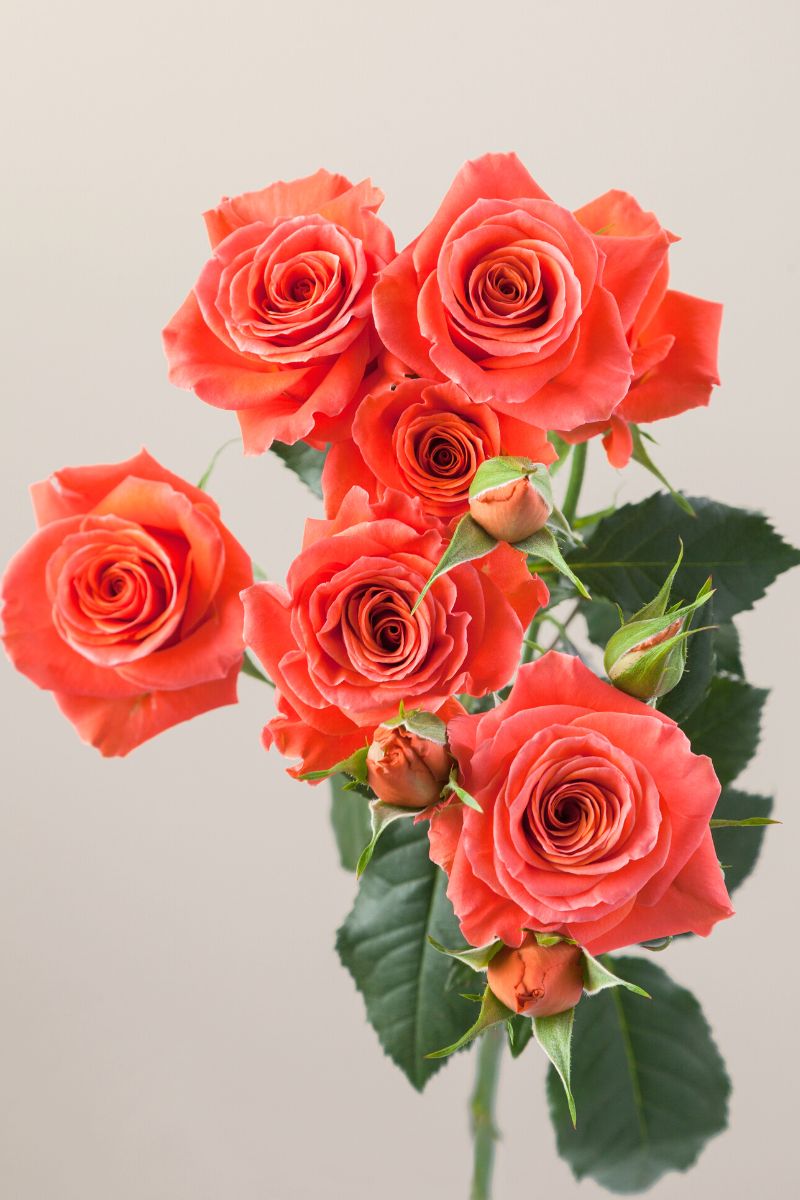 7. Spray Rose Star Blush
Star Blush spray roses' soft and elegant style is the ideal accent for bridal bouquets and wedding pieces. Creamy-peach petals fade from their opaque, slightly pink, center and bloom into a delicately sculpted bud. This variety contains just the right amount of shoots to incorporate appropriate depth in different arrangements.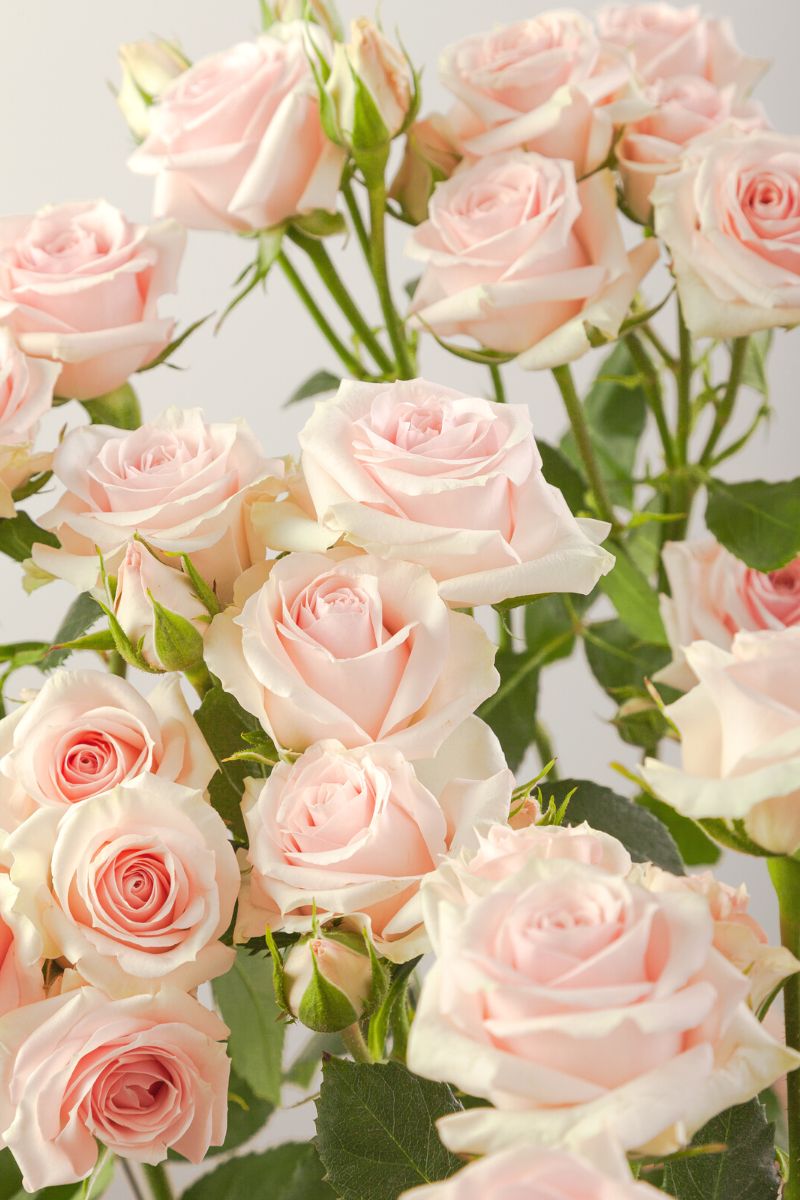 8. Spray Rose Sahara Sensation
A fan favorite, Sahara Sensation spray roses are the ideal warm, sandy, peach color that is highly coveted. While its color alone is stunning, its shape further elevates this variety. Ruffled, garden-like petals open into a beautiful bud that lasts for days on end, becoming more lovely with each passing day.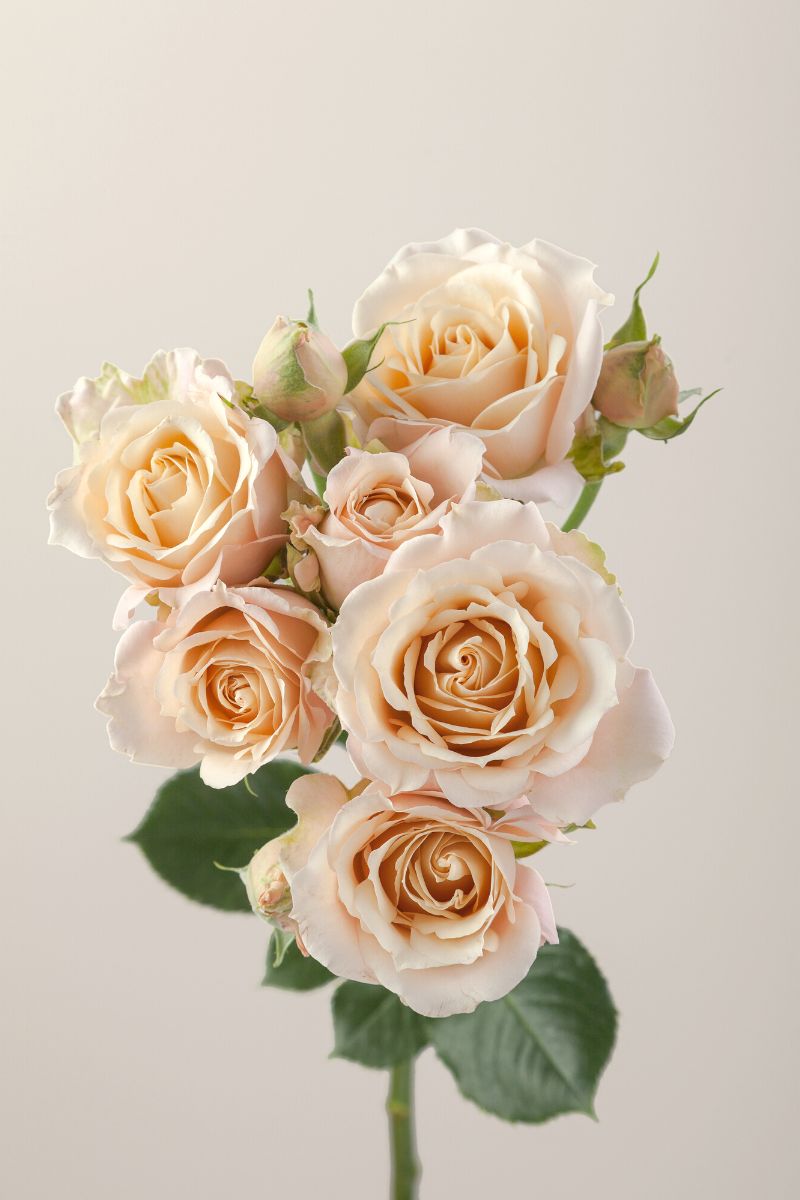 9. Spray Rose Portrait
This vintage-like pink spray rose eludes sophistication and an aura of quite a beauty. Portrait is the go-to light pink spray rose, opening gracefully into a sturdy bud with an impressive vase life.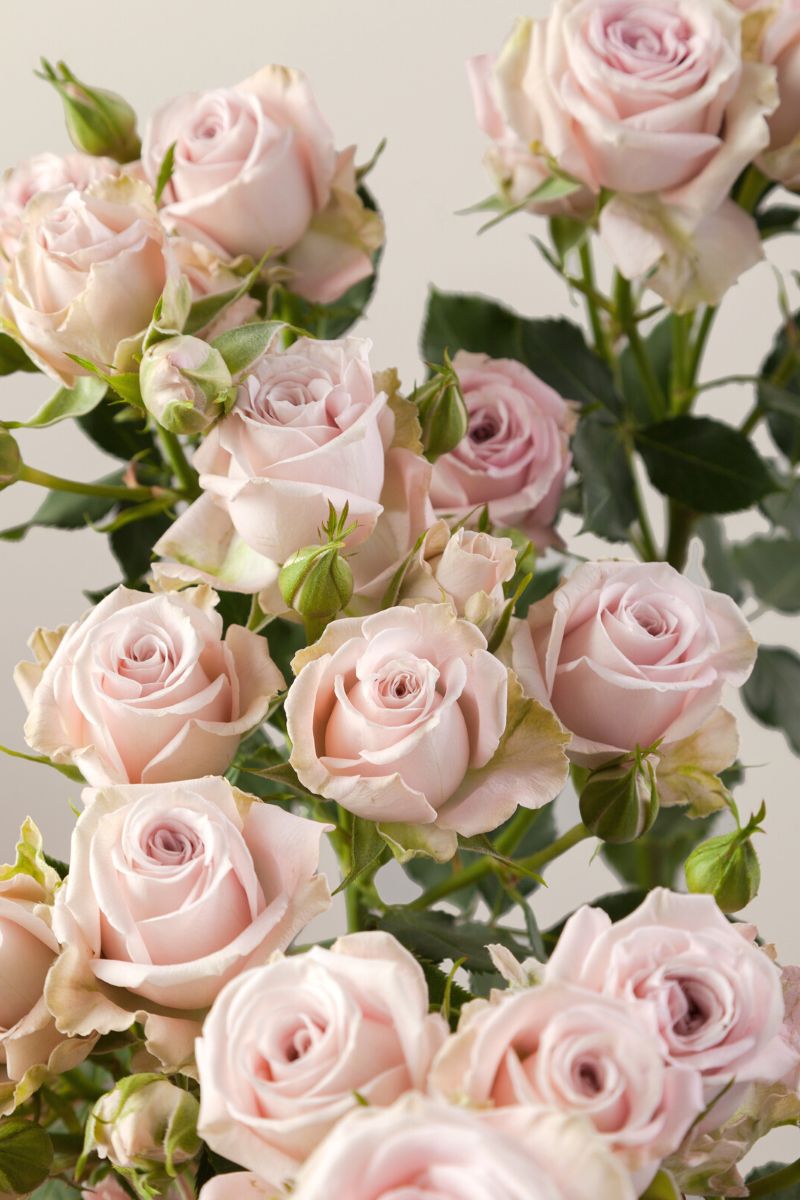 10. Spray Rose Sweet Dreams
Classic and sophisticated, this pure white spray rose is a go-to wedding flower. Its larger bud size, garden-like shape, and varying shoots produce an elegant look to bridal bouquets and centerpieces.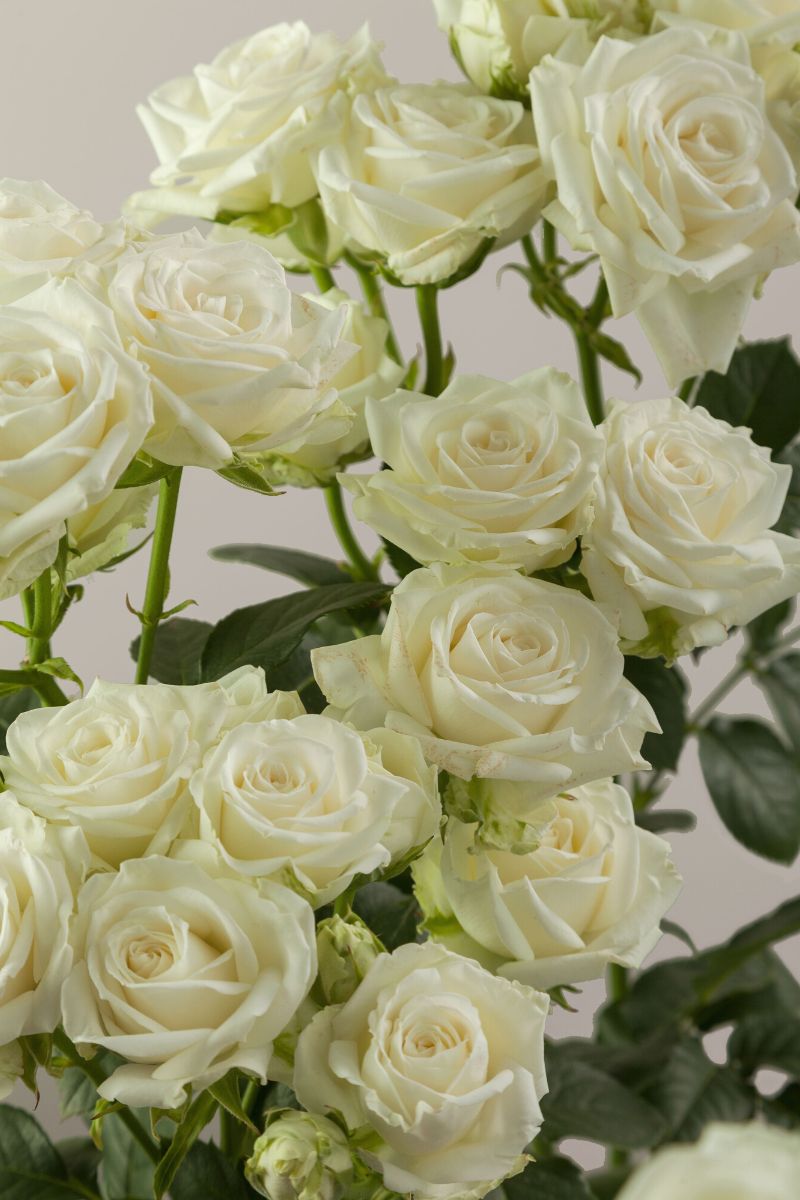 11. Spray Rose White Majolika
A true staple, White Majolikas are among the most sought-after and popular spray roses on the market. Rosaprima's take on this variety has resulted in a long-lasting flower that produces a stunning shape and milky-white color that wows all.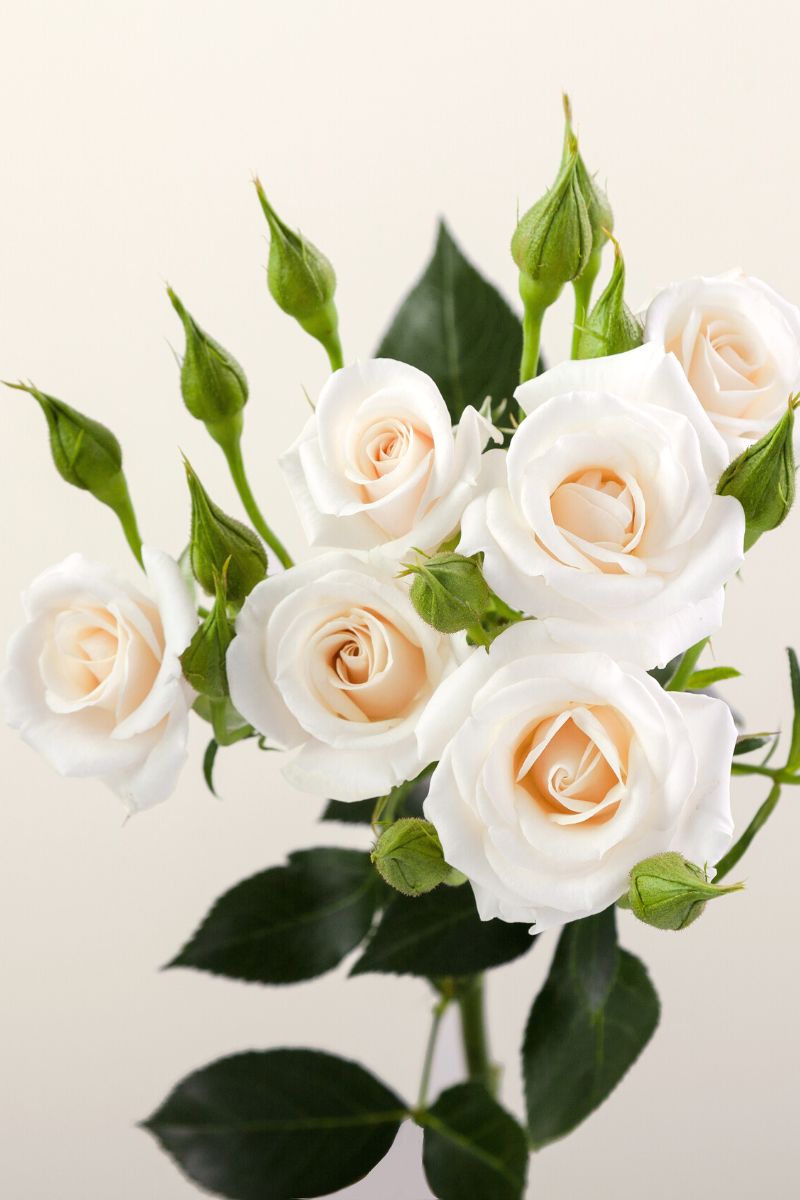 Rosaprima - Expert Rose Curators
During almost three decades of experience, Rosaprima has cultivated and curated some of the most unique and beautiful roses, and now the great news is they have incorporated spray roses. The 11 varieties encompass a wide range of colors: hot pinks, lavenders, whites/creams, oranges, peaches, pinks, and yellows.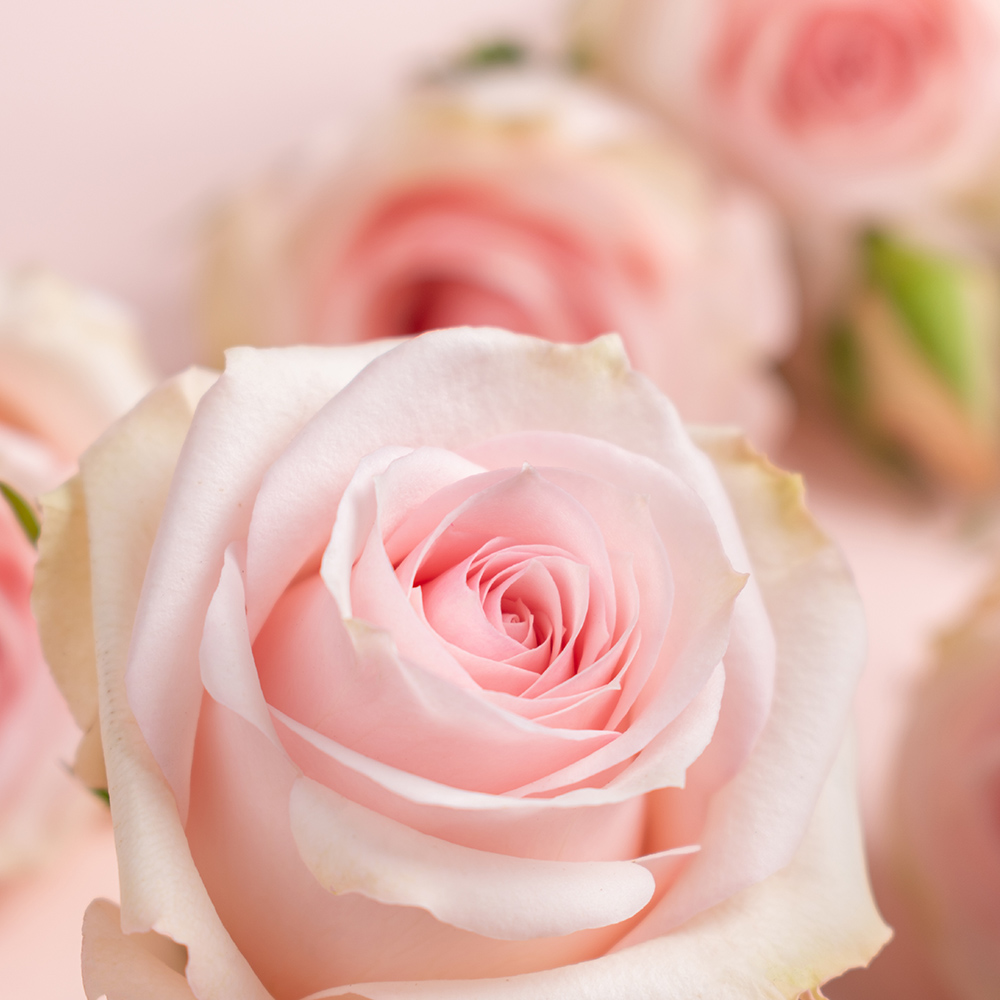 Considering the vast demand for spray roses during the wedding season, Rosaprima has included this wide range of colors to meet and exceed any decorative scheme and standards. You can choose your favorites to make them part of your most extraordinary moments and most importantly, nothing can ever go wrong when using Spray Roses whether it be in a floral arrangement or to beautify any venue.
Characteristics of Rosaprima Spray Roses
The name 'Spray Rose' comes from the clusters of blooms in one single stem. Each bud opens separately but they are nestled in a cluster, from tight to fully open blooms. To get the most out of your spray roses, there is important care and handling tips you should follow.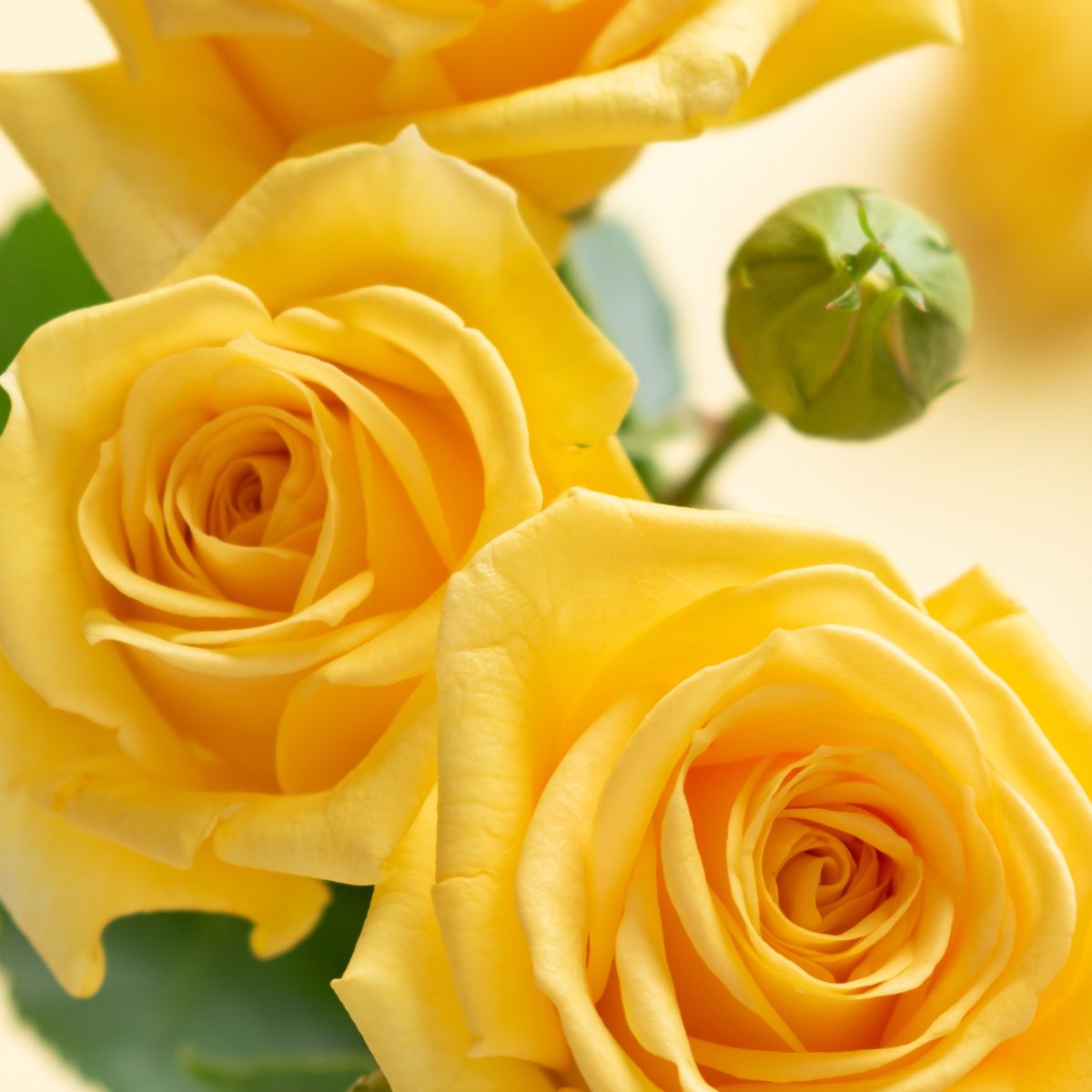 To start with, it's crucial to hydrate spray roses as soon as they arrive at their destination. You can recut the blooms and submerge them in clean, fresh water if necessary. Rosaprima makes sure to pack spray roses including ten stems separated from paper to protect the buds at all times. This will make the flowers arrive in an optimal condition, allowing further and longer enjoyment.
Spray Roses Are Among Florist's Favorites
One of the best features of spray roses is their versatility and how they can be used on their own or as fillers plus the fact they pair amazingly with standard roses. Rosaprima's range of spray roses has particular traits that make them florist favorites around the globe. The multiple blooms per stem provide a luxurious appearance for lush and abundant floral creations and allow florists to explore their creative set of abilities in the floral world. The wide variety of spray roses' colors amplifies the spectrum for any arrangement or bouquet.
Rosaprima's spray roses have the same high-quality standards, care, consistency, bright colors, and excellent vase life as their regular roses.
Let Your Personality Bloom With Rosaprima's Spray Roses
Rosaprima's newest campaign is focused on celebrating each characteristic of a spray rose, and they have assigned a different personality to each color. As such, the company embraces the wide diversity of life and human expression.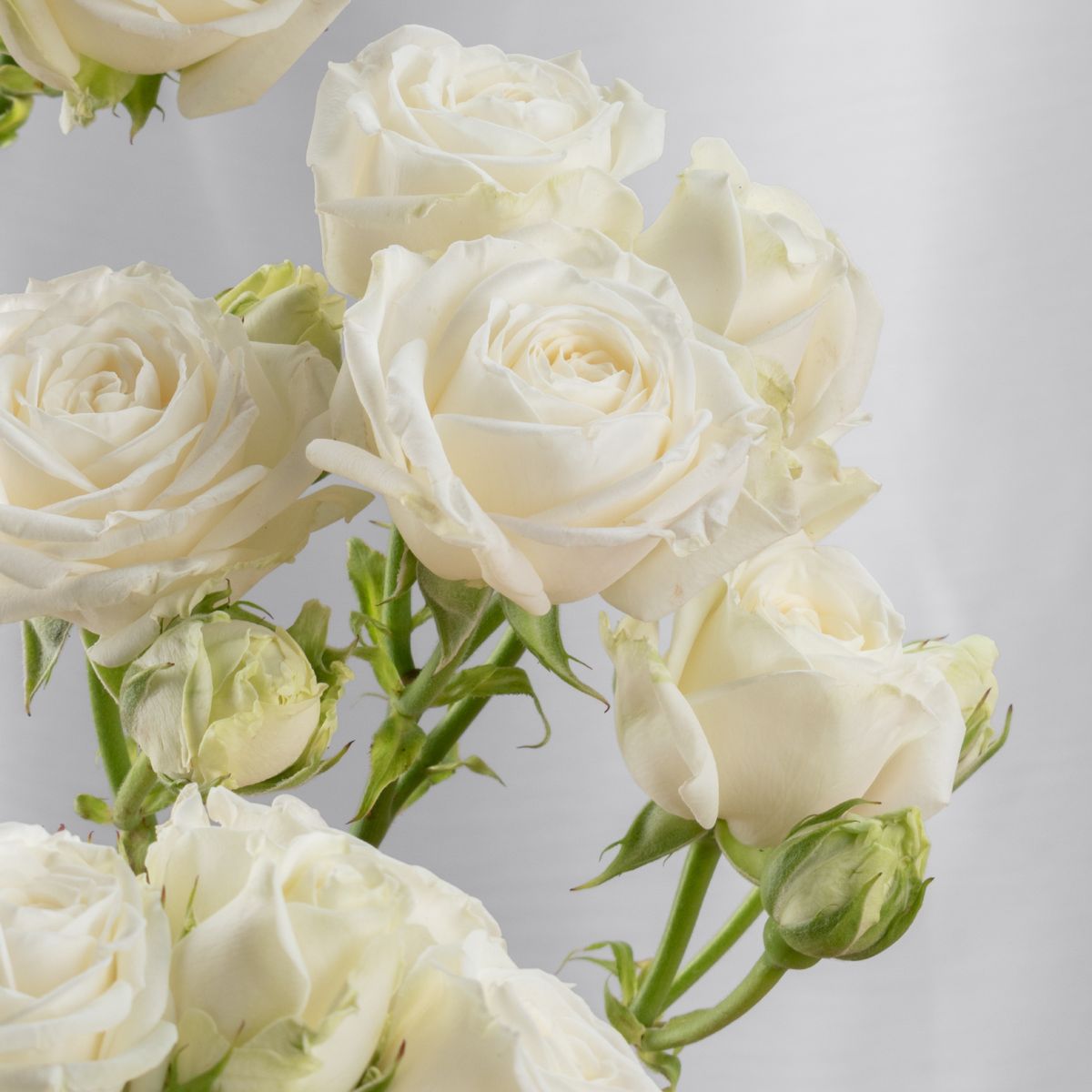 How about matching your personality to the colors in their spray rose assortment? Discover your new wedding favorites in their catalog.