F.N. Kempen chooses to grow visually attractive plants with respect for people, society, and the environment. This is its path toward a sustainable future. In a sector where natural products are used, it is important that you can rely on your supplier to have an eye for that.

The production takes place in the Netherlands, Italy, Greece, Spain, and Portugal. I had the pleasure of visiting the Dutch production facilities in Mijdrecht and meeting with sales manager Reinier Visser.
F.N. Kempen
The nursery F.N. Kempen has a history of over fifty years. This goes back to the name-giver Ferdinandus 'Ferd' Nicolaas Kempen, whose initials mark this grower's name, F.N. Kempen.
Ferd started the family business with shrubs. The assortment has grown ever since, nowadays producing for six differentiating labels and two own product lines of outdoor flowering and green plants, succulents, and mangave.
Production takes place in the Netherlands and in several Mediterranean countries. This makes up for a total growing surface of 30 hectares of indoor and outdoor fields.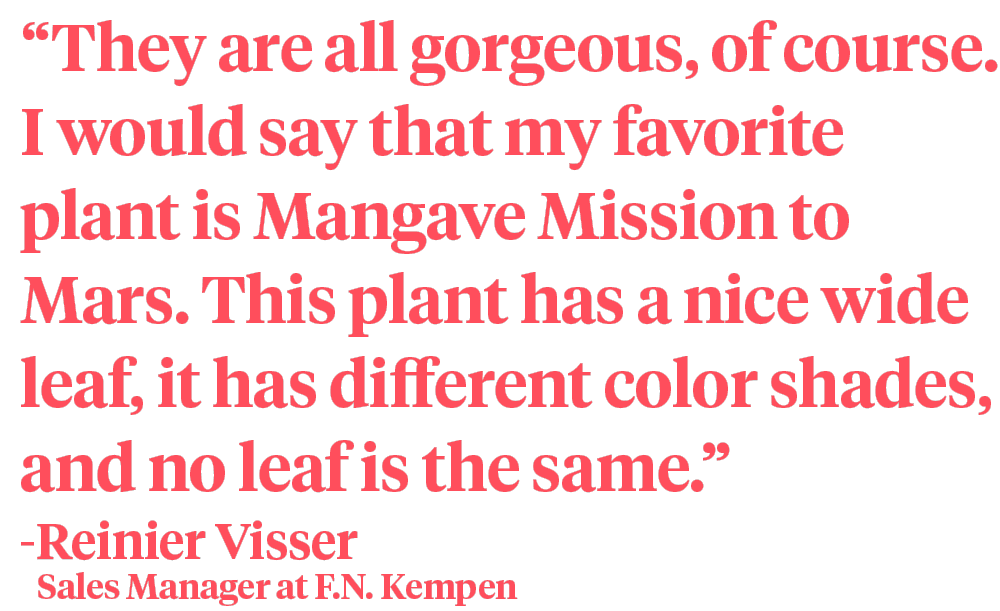 Q: First, and logical question is: Who are you, what is your job at F.N. Kempen?
Reinier:
"I am responsible for our nursery's long-term sales and sales strategy. In this position, I direct the sales team. My job is also to determine the mission and vision of the company and of the way we sell our products. A major part of that is about creating and maintaining customer loyalty."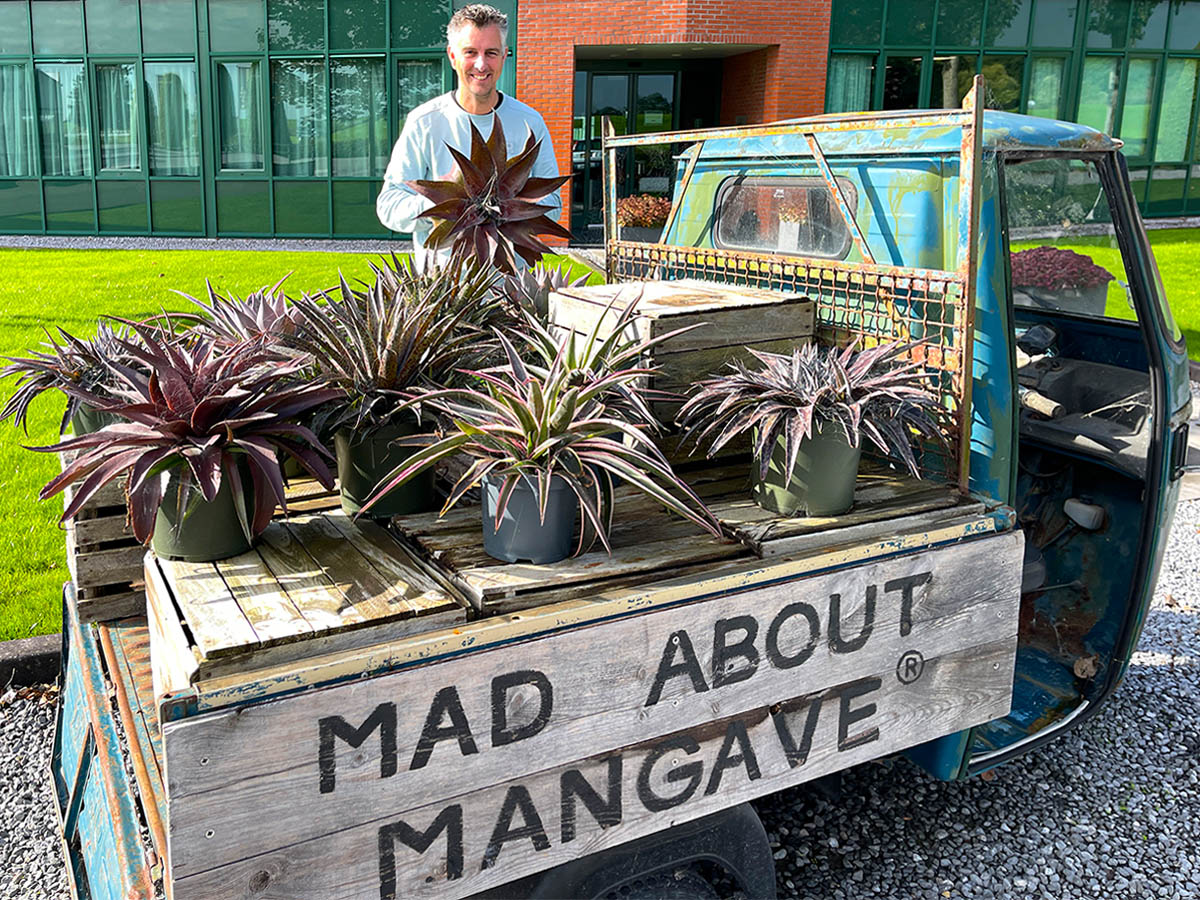 Q: What about your nursery are you specifically proud of?
Reinier:
"I work in a team of inspiring colleagues in a company that is a frontrunner, transferring our passion to the market. We want to be inspiring, we are always innovating, yet with a customer focus."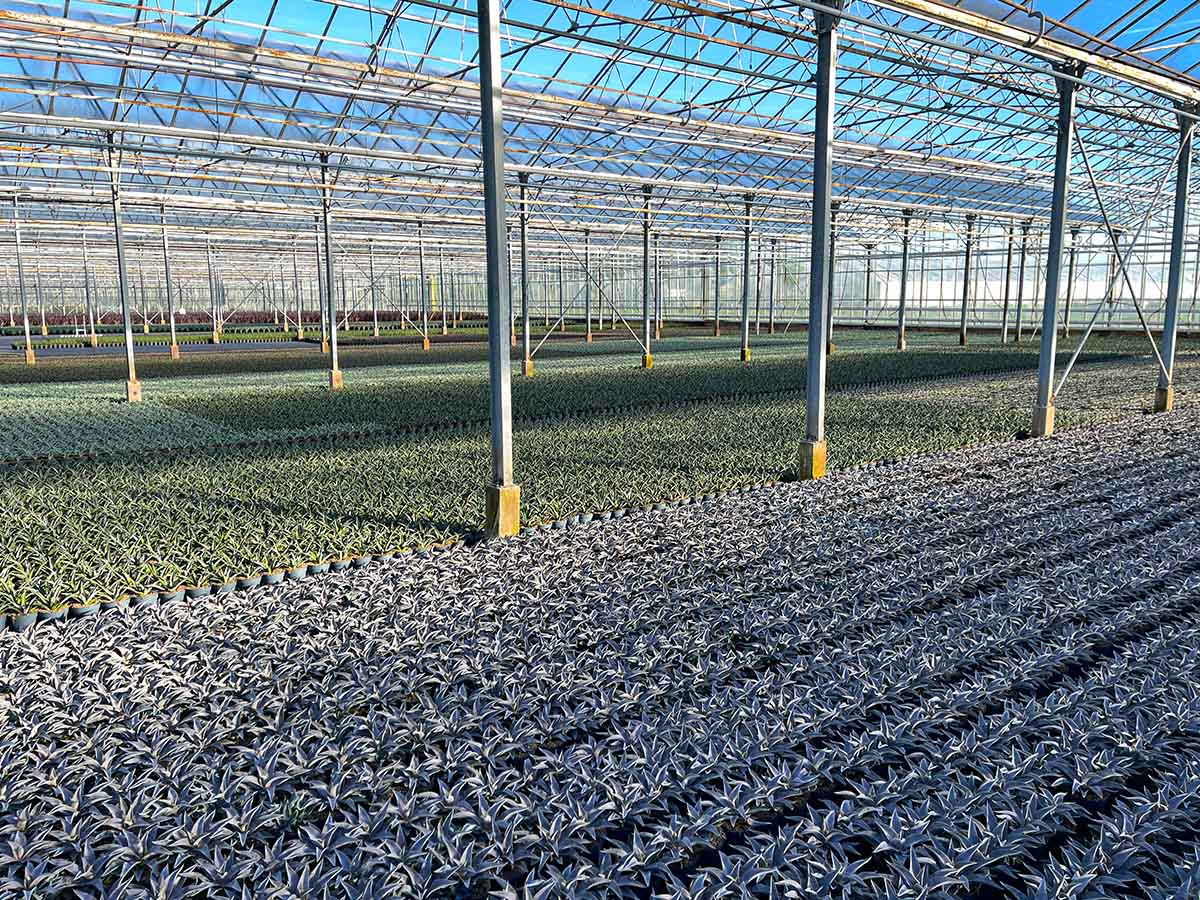 Q: How do you think a retailer or garden center looks at F.N. Kempen?
Reinier:
"I think they would say that F.N. Kempen is high-end in the industry. Not the cheapest, but the best. I think that they value our high-quality and visually appealing product."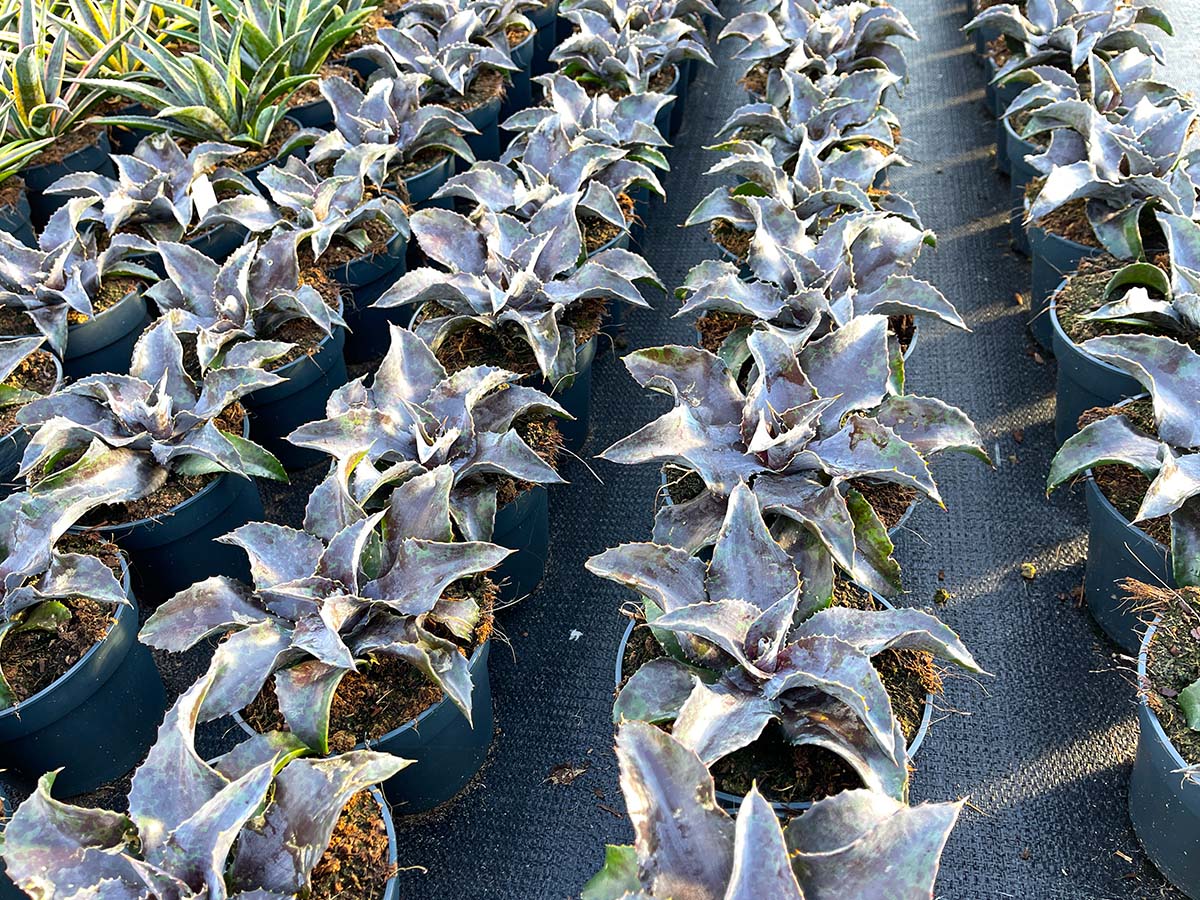 Mangave
Mangave is a fast-runner at F.N. Kempen. This crossing between Agave and Manfreda has already conquered the world thanks to the extensive efforts of breeders collective Plantipp, its breeder WaltersGardens, and propagator Allplant. But surely also to the hard labor and plant passion of its growers, like this one.
The label that was created for this unique product line is Mad about Mangave®. If you want, you can have Mangaves all over the place, they are beautiful in a pot or in the ground, but you can also mix them perfectly in a container with other succulents. They are ideal for outside on your patio or balcony or as a houseplant.

Glazen Tulp Award 2022-2023
A perfect example of the versatility of Mangaves is the various nominations that F.N. Kempen has received for the Glazen Tulp Award, one of the most esteemed prizes of Dutch horticulture.
Mangave Lavender Lady from the Mad About Mangave series is nominated in the category Green Houseplants, while Mangave Blazing Saddles is nominated in the category Garden Plants.
Both finalists will be presented at the 2022 Trade Fair Aalsmeer from 9-11 November in the Novelties stand (booth number C.1). The professional jury will vote during the fair, after which the winners are determined. So, if you are at this exhibition, go and see these two beauts!
Q: OK, we might have two winners here, but what is your own favorite Mangave plant?
Reinier:
"They are all gorgeous, of course. I would say that my favorite plant from the Mad About Mangave series is Mangave Mission to Mars. This plant has a nice wide leaf, it has different color shades, and no leaf is the same."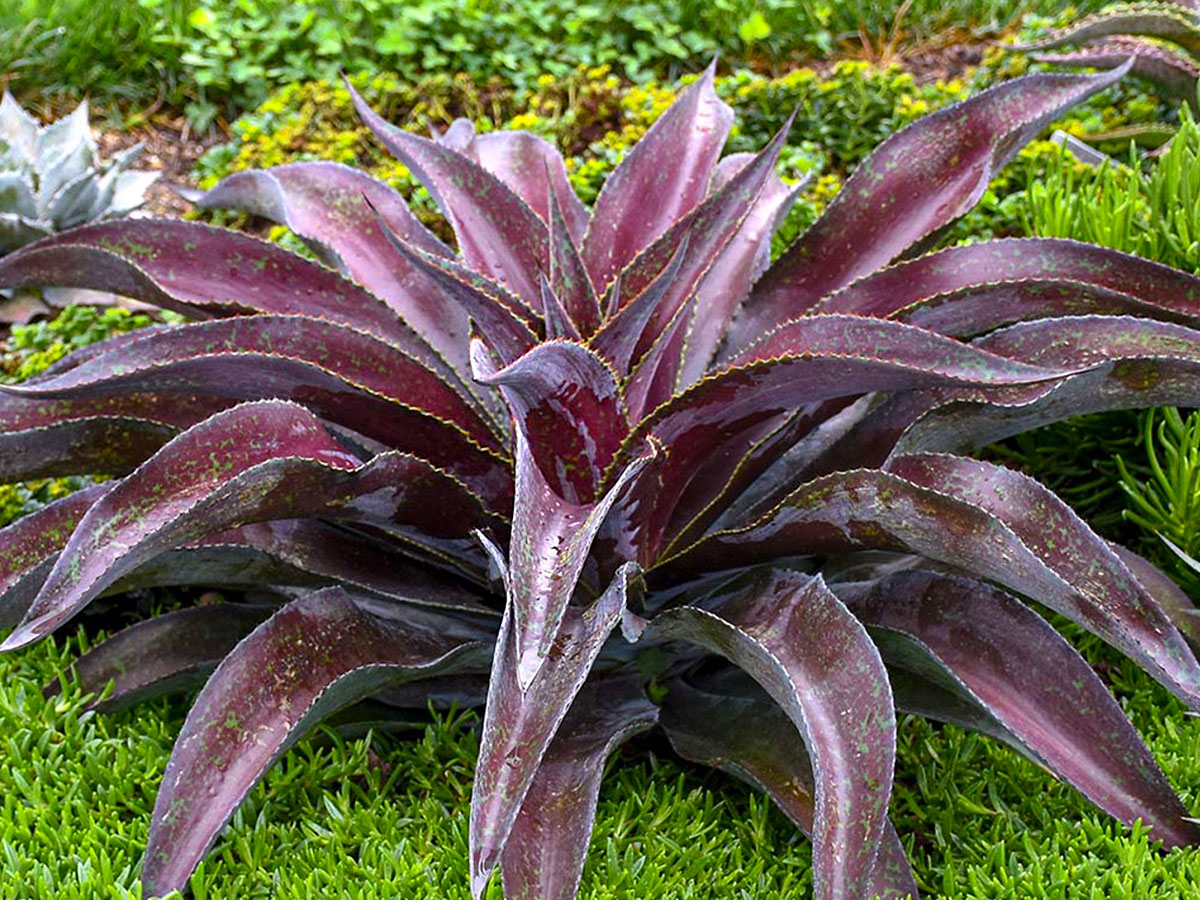 It is Reinier's wish for the future that more and more people get to know the Mangave, and that the series will keep on growing. Today there are over thirty completely different varieties available, but the possibilities are endless. So, why not many more varieties? The potential is huge.