Within a decade after the first varieties of Blossoms, United Selections has expanded the range of this successful spray rose to almost thirty varieties. Now, two new girls on the block are introduced: Spray Rose Sweet Blossoms and Spray Rose Golden Blossoms.
Blossoms by United Selections
Quality spray roses have a name: Blossoms. The growing range of colors within this line of sprays proves two things: 1) spray roses are tremendously gaining popularity, and 2) The Blossoms label are your hot ticket to some of the great spray roses that florists can offer today.
United Selections is a breeder with vast experience in rose breeding and selection, producing colorful, high-quality, high-yield, and sustainable varieties. Its success as a breeder is built on the results of its clients. Implementing its Early Client Involvement program, which allows the company to collaboratively select and breed varieties that will benefit everyone in the future.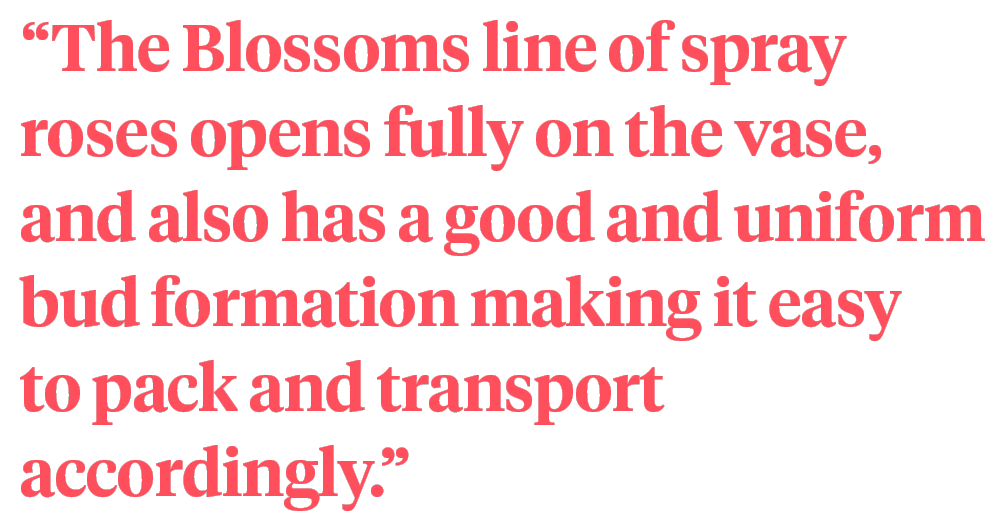 Spray Rose Golden Blossoms
Golden Blossoms are not just your straightforward yellow roses. The color is best described as fiery-ochre, giving the impression of a golden ray of African sunshine. The dense yellow petals make the flowers open up big-time. An abundance of bright flowers is just what you would expect from a Blossoms spray rose. No wonder this variety took the center stage in the United Selections booth at the 2021 IFTF in the Netherlands.
Spray Rose Golden Blossoms
Spray Rose Sweet Blossoms
Sweet Blossoms is your typical romantic wedding spray rose, yet also perfect for a lovely Women's Day gift. And what about all those Mother's Days that are coming up in March (United Kingdom) and May (around the world)? Closed in the bud the flowers show tones of very pale peach, yet when it opens up a soft pink grow shines your way. All flowers will bloom, turning just a few stems into a lush spray bouquet.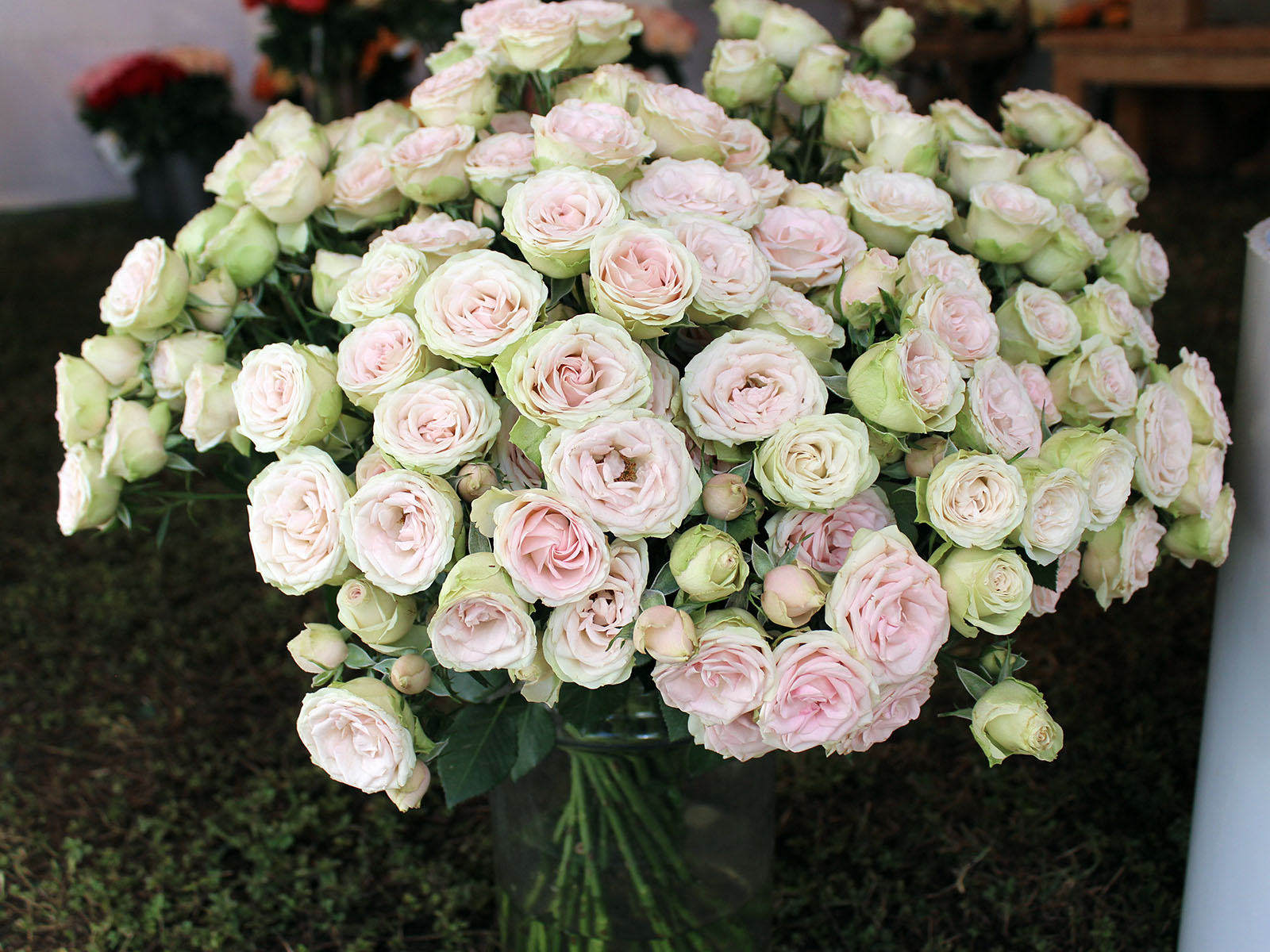 Spray Rose Sweet Blossoms
A Vast Collection of Blossoms
The Blossoms family has a vast collection of colors. United Selections has already every color, befitting any sentiment within this established line of spray roses. All varieties of Blossoms sprays are unique because unlike other spray roses, they have big head sizes and on average 4 to 6 buds per stem and an averagely good length of 50 to 80 cm. The Blossoms line of spray roses opens fully on the vase and also has a good and uniform bud formation making it easy to pack and transport accordingly. More colors are set to get into the market from the Blossoms family, like in the coming months the introduction is expected of Cherry Blossoms, Velvet Blossoms, and Snowy Blossoms.