Imagine embarking on a safari that takes you beyond the usual variety of parks, beaches, and wildlife and into a captivating world of vibrant blooms and fragrant petals. Welcome to Kenya's flower safaris, a unique and enchanting experience for florists and flower enthusiasts from around the world.
In this floral wonderland, which is known to bloom some of the most exquisite blossoms the world over, you'll discover the breathtaking beauty and diversity of Kenya's blossoming treasures while immersing yourself in the rich floral heritage of the region.
An Enchanting Kenya Flower Safari That Completes a Vibrant Floriculture Industry
Kenya, considered among the flower capitals of the world, boasts a thriving flower industry and is renowned for its exceptional variety of blooms. Flower safaris offer an extraordinary opportunity to explore picturesque landscapes, visit flower farms, and witness firsthand the process of cultivating and harvesting some of the world's most sought-after flowers.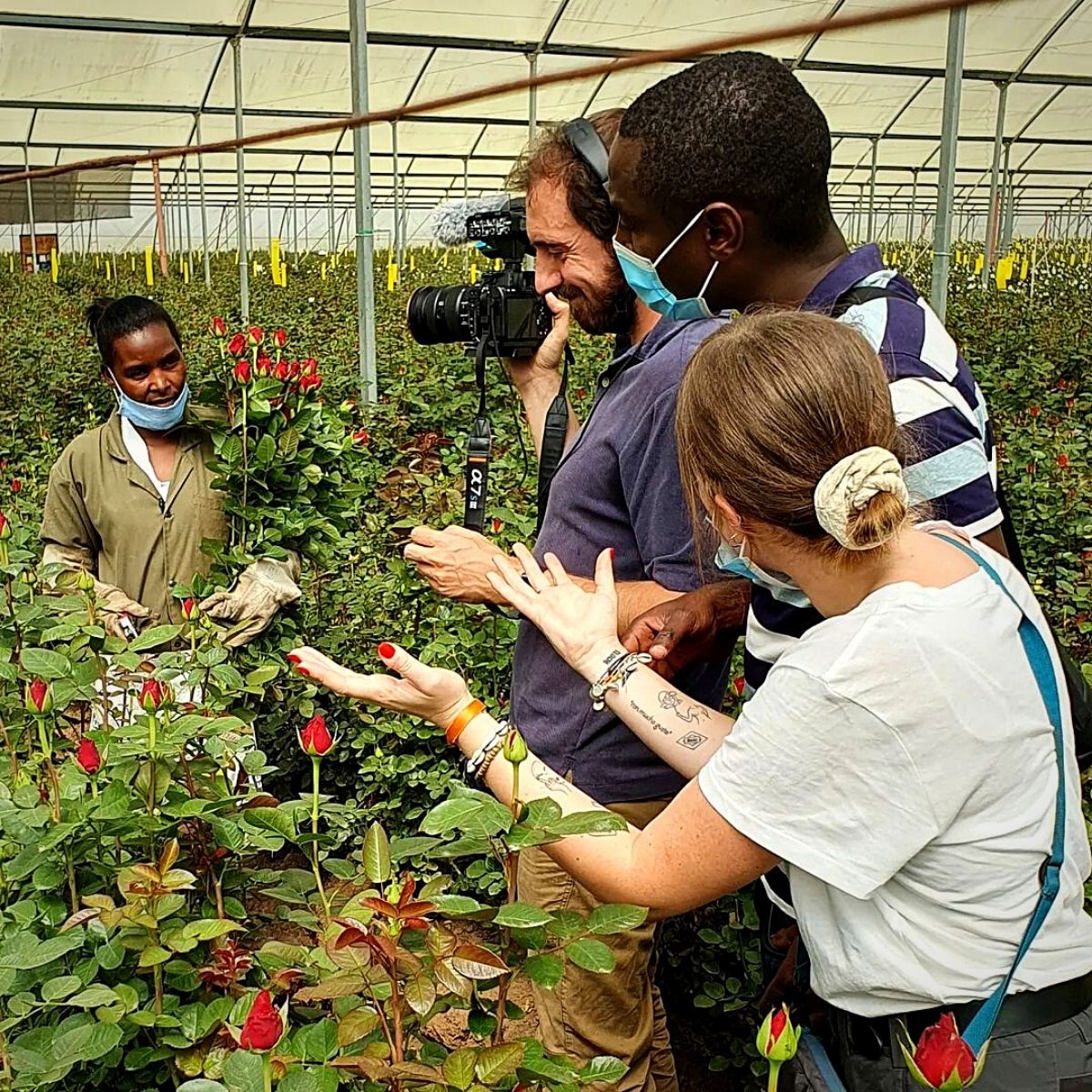 One fascinating safari destination for florists is the Naivasha region. Located in the Great Rift Valley, Naivasha is home to numerous flower farms that cultivate an impressive array of flowers, including roses, lilies, and carnations.
The scenic Lake Naivasha is a freshwater lake surrounded by lush vegetation and flower farms. Here, be ready to get mesmerized by the floral diversity that thrives in this unique ecosystem.
Lotus flowers float serenely on the lake's surface, while papyrus reeds and water hyacinths sway gently in the breeze, almost forming a natural flower garden that floats on the surface of the lake that hosts not just fish, but also hippos and other aquatic animals.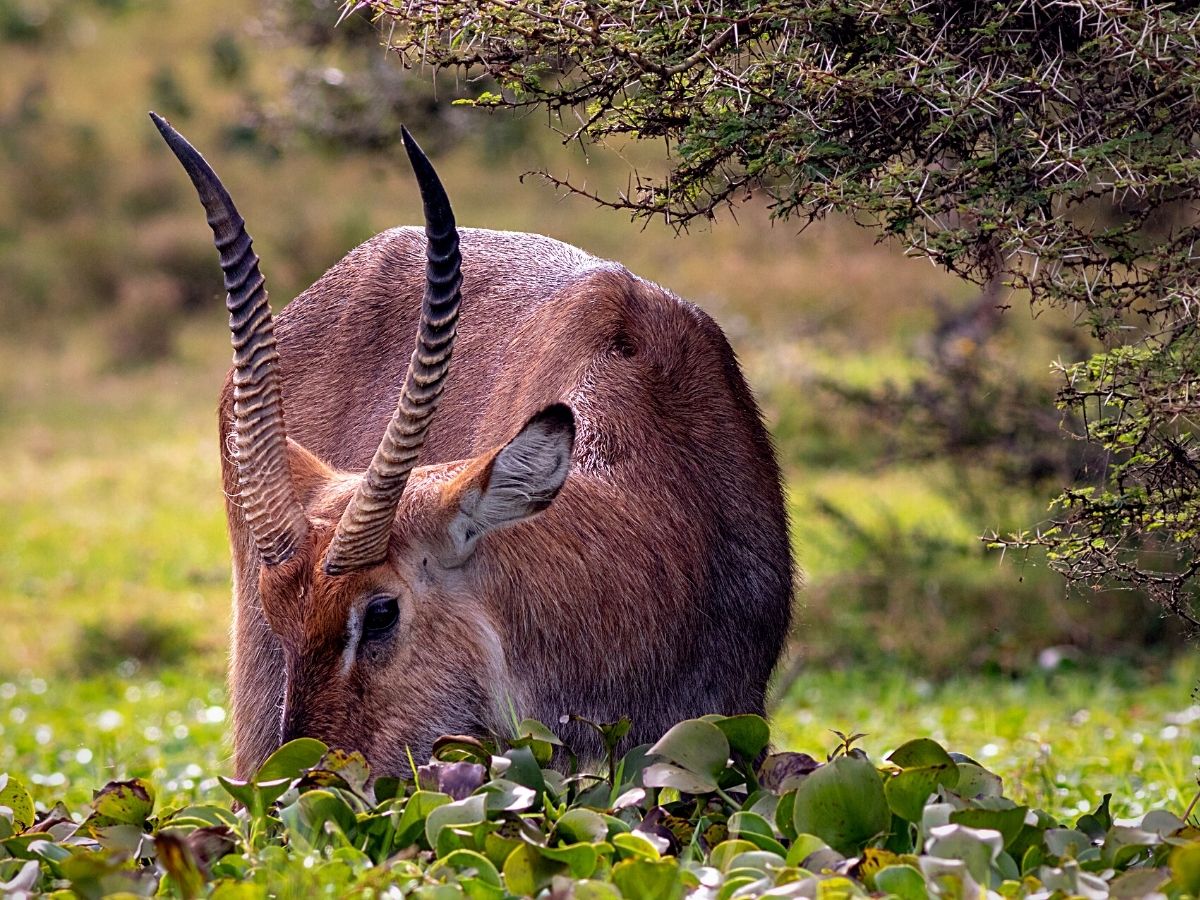 The fertile volcanic soil and favorable climate create the perfect conditions for these blooms to flourish. Visitors can witness the meticulous care and precision involved in the cultivation and harvesting processes, gaining valuable insights into the industry's inner workings.
Kenya Has Numerous Must-Visit Floral Destinations
Another must-visit safari destination is the famous Lake Nakuru National Park. Known for its vast flamingo population, the park also offers a stunning display of native flora. During the rainy season, the park transforms into a sea of colorful wildflowers, including stunning orchids, acacias, and proteas.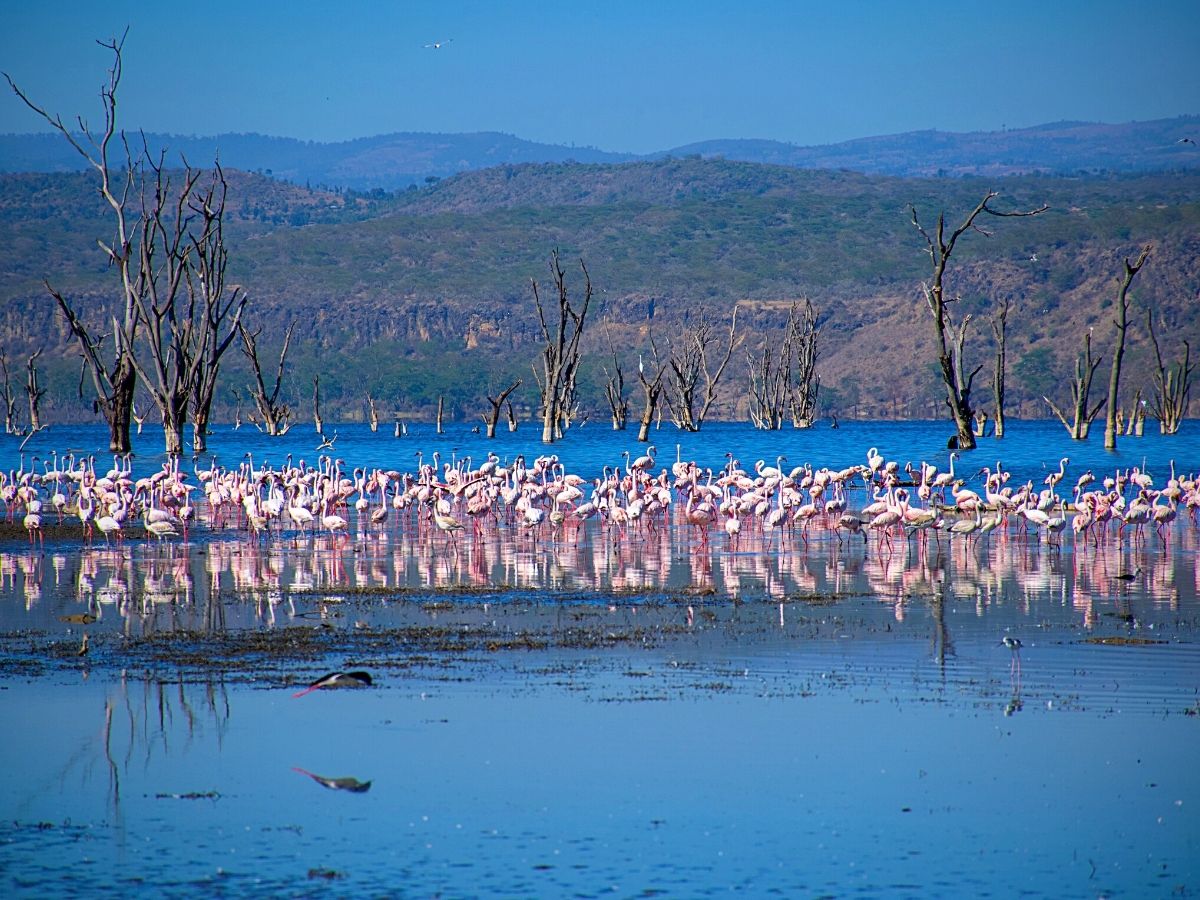 The sight of these flowers carpeting the landscape is nothing short of breathtaking, providing a unique opportunity for florists to draw inspiration from the natural beauty that surrounds them.
Lake Nakuru is also close - just a few miles - to a number of flower farms and breeders such as United Selections, Sian Flowers, Fontana Ayana, Fontana Akina, Subati Flowers Ltd, Suera Flowers, Molo Greens Ltd, and Molo River Roses Ltd where a touring flower enthusiast can have the true feel of flowers in the wild side.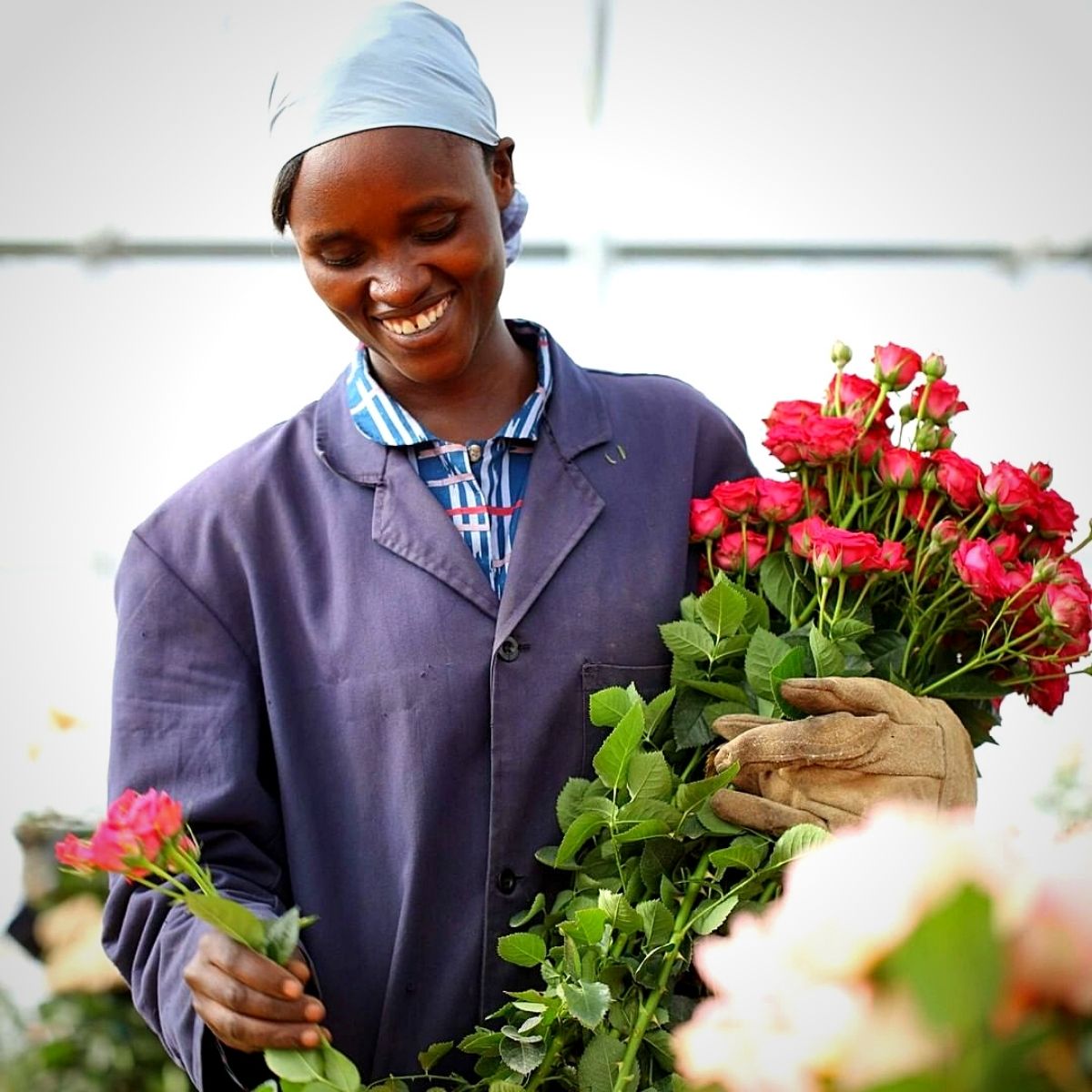 Just close to Suera Flowers and Subati Flowers Ltd is the Thompson Falls (also called Nyahururu Falls) in Nyahururu, a region at the border of Laikipia and Nyandarua Counties. This is a roughly 74-meter (243 ft) waterfall on the Ewaso Ng'iro River in the Central Rift Valley of Kenya, just a few miles from Lake Ol Bolossat, an intermittent lake that is filled with reeds, and is a habitat for hippos, varied birdlife varieties, and other aquatic animals.
The Ewaso Ng'iro Rive drains from the Aberdare Range, which was previously called Sattima Range. This is where Mt Satima, Kenya's third highest mountain is.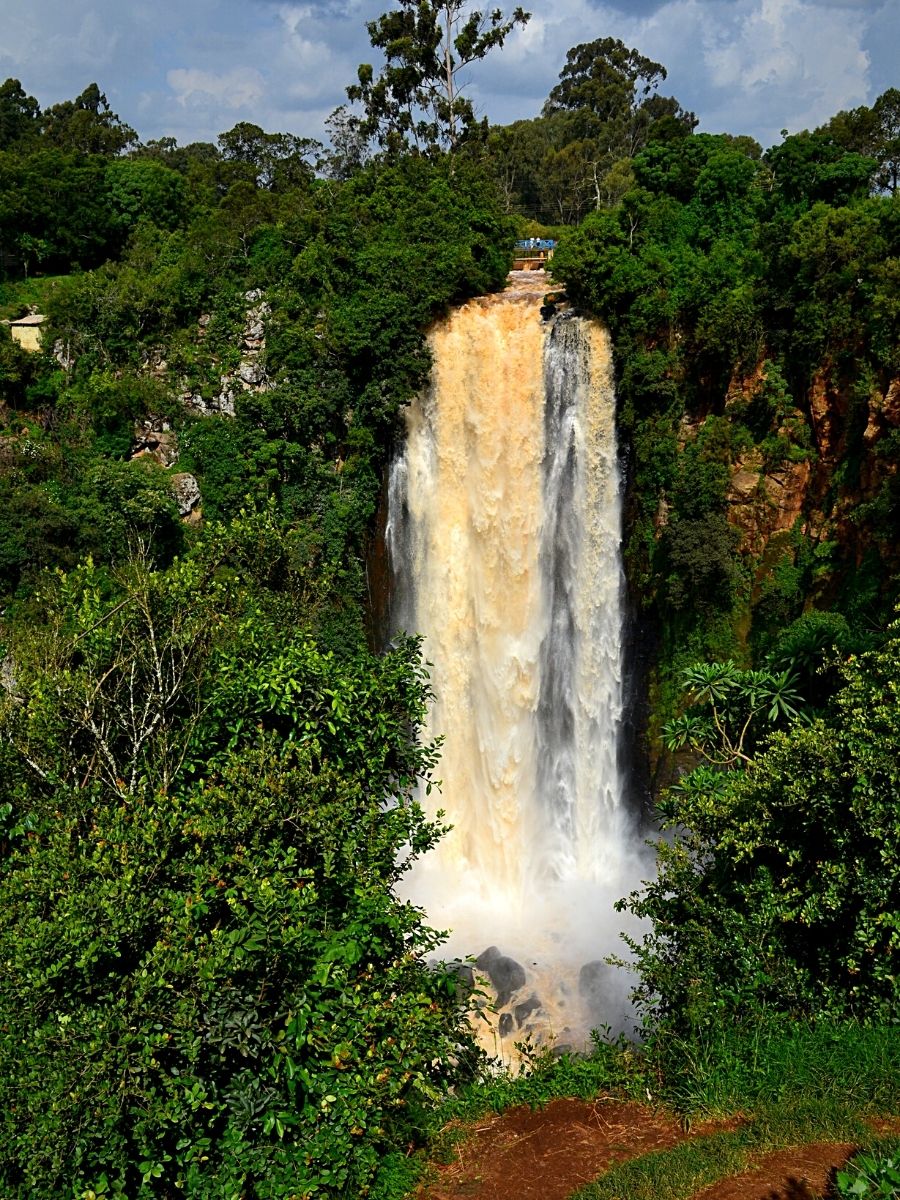 A Truly Immersive Experience for Florists and Flower Lovers
For a truly immersive experience, the Aberdare National Park should be on every florist's itinerary. This picturesque park is home to an incredible diversity of flora, with over 290 species of wildflowers. From delicate alpine flowers to vibrant heathers and giant lobelias, the park showcases the extraordinary range of Kenya's floral treasures.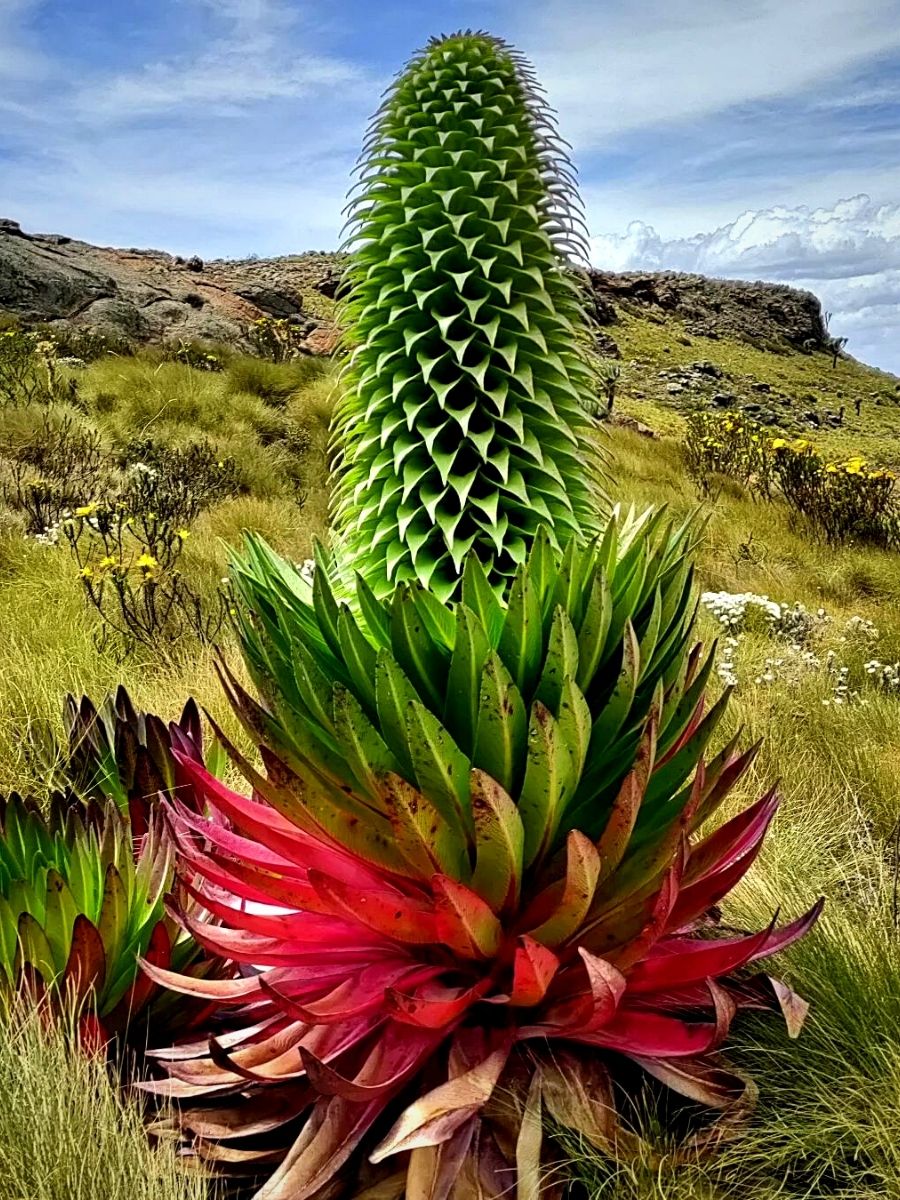 The Mt Kenya region is another of the many tourist hotspots that flower enthusiasts can visit. Areas including Nanyuki, Timau, Meru, among others are all within a short distance from the country's highest mountain.
Flower farms including Uhuru Flowers, Batian Flowers Ltd, Big Flowers, Kikwetu Flowers Ltd, Kisima Farm Ltd, Kariki Ltd, Tambuzi, Vegpro Floriculture, Bloomingdale Roses, and Flora Delight, among others, are all within the Timau-Nanyuki-Meru region which offers a front-row view of the towering peaks of Mt Kenya. However, these peaks are often hidden in mist and fog and are usually visible when the weather conditions are just right.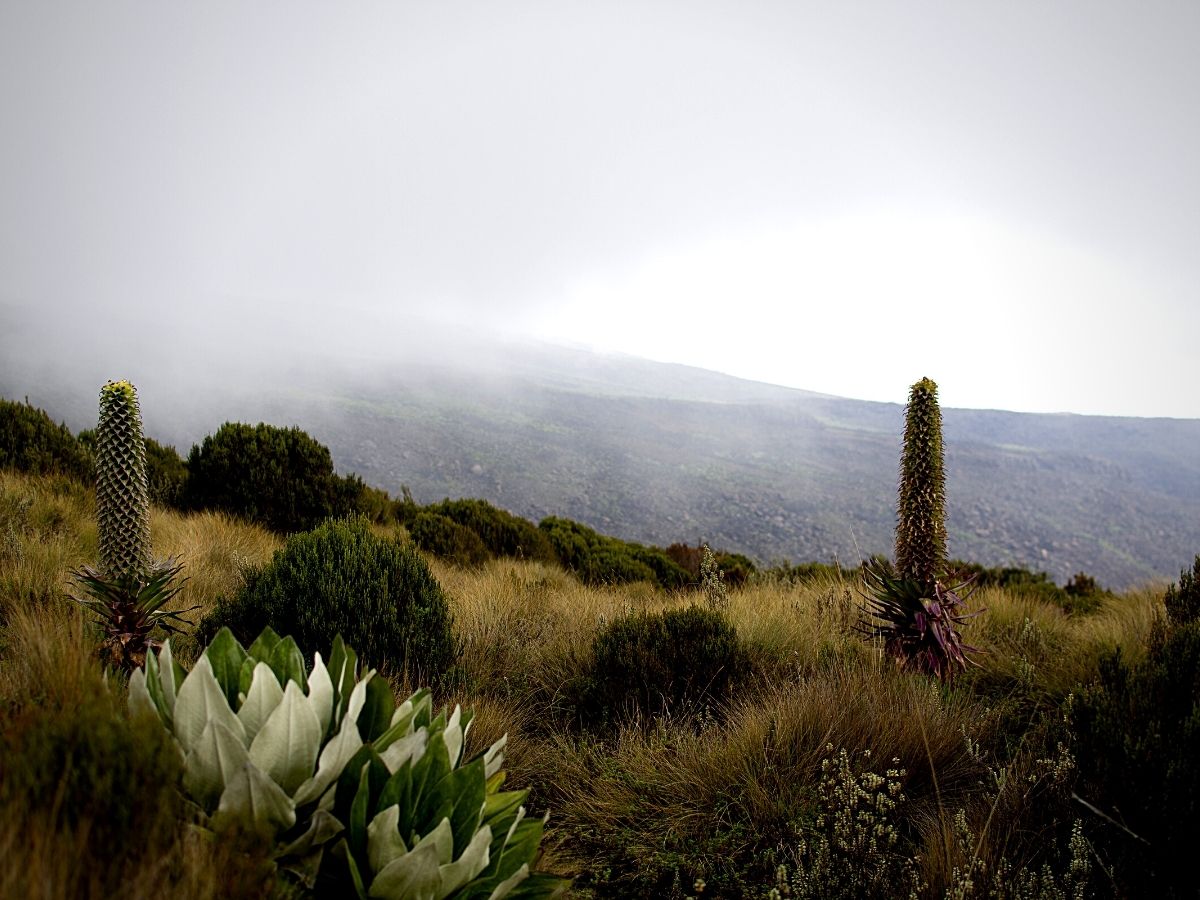 You can then embark on a journey to the Great Rift Valley, a geographical marvel and a floral paradise. This region is home to various flower farms that produce a significant percentage of the world's cut flowers.
Experience Other Wonders of Nature as You Visit Flower Farms
Here, you'll be amazed by the endless rows of greenhouses hosting colorful roses, and carnations, among other flower varieties stretching as far as the eye can see. From Waridi Ltd, Maasai Flowers, Kordes Flowers East Africa, PJ Dave, Ngong Roses, and Charm Flowers, to Desire Flora Ltd, and Maua Agritech Ltd, all within Kajiado County, the choices are numerous.
This is also a region that hosts numerous features including historic sites, massifs, grasslands, wildlife parks, including Amboseli (which presents views of Mt Kilimanjaro) and parts of the vast Tsavo national park, as well as lakes including Lake Magadi which also hosts flamingos and has among the largest deposits of soda ash (sodium carbonate) in the region.
In the capital, Nairobi, the flower wonders continue to excite your senses as you visit the numerous flower farms and businesses within the environs of the city and complement your tour with the scenic places of interest around it.
From Red Lands Roses just a few miles outside the city center, to Karen Roses, Caly Flora Ltd, Redhill Flowers, Black Tulip Farms, Simbi Roses, Everflora Ltd, Branan Flowers Ltd, and Windsor Ltd among others within the environs of Nairobi (in Thika, Juja and Kiambu regions), the choices are many.
Inspiration From Magical Strolls in Nature and Along Nairobi's Streets
Nairobi also hosts a host of other nature sites including Karura Forest, and Nairobi Arboretum, among others which offer hiking trails for flora and nature lovers who are enthusiastic about floriculture. Walking through the lush vegetation, florists will find themselves surrounded by a botanical paradise, teeming with greenery, foliage, plantlife, and all types of fauna presenting one with inspiration for their next floral creations.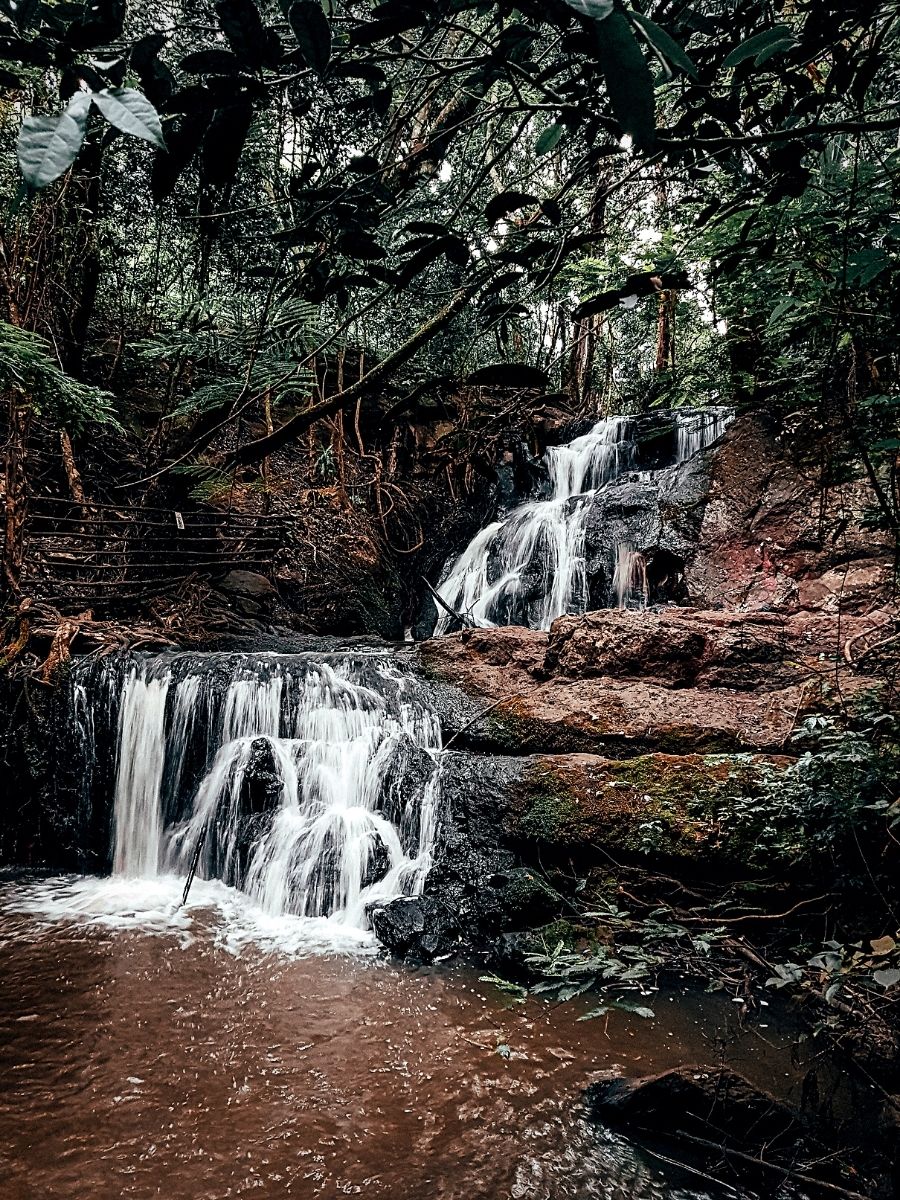 The world-famous Nairobi National Park is also within the city where you can interact with all kinds of wildlife, flora, and fauna just a few kilometers from the city center.
You can therefore stroll through the walking and hiking trails, and along the way, discover the striking bird of paradise flowers, vibrant bougainvillea, and along some of the streets, the enchanting jacaranda trees which seasonally cast a carpet of purple-hued flowers on the ground.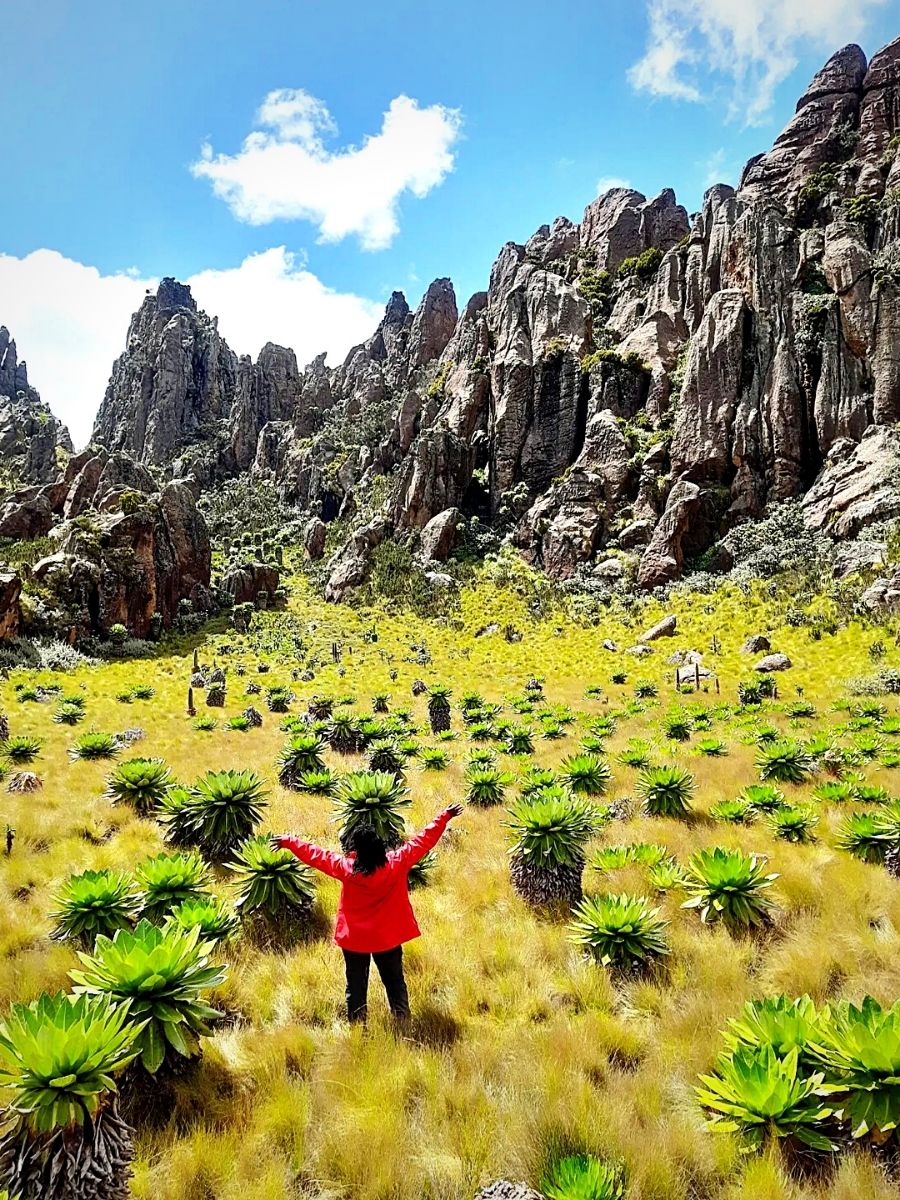 To delve deeper into Kenya's flower heritage, a visit to Nairobi's city center flower market is a must. Here, florists can explore an incredible assortment of fresh-cut flowers, sourced from farms across the country and sold by vendors.
The market buzzes with activity as buyers and sellers negotiate prices and discuss the latest floral trends. It's a fantastic opportunity for florists to connect with local growers, gain insights into the market dynamics, and discover unique flower varieties that can add a touch of exotic beauty to their designs.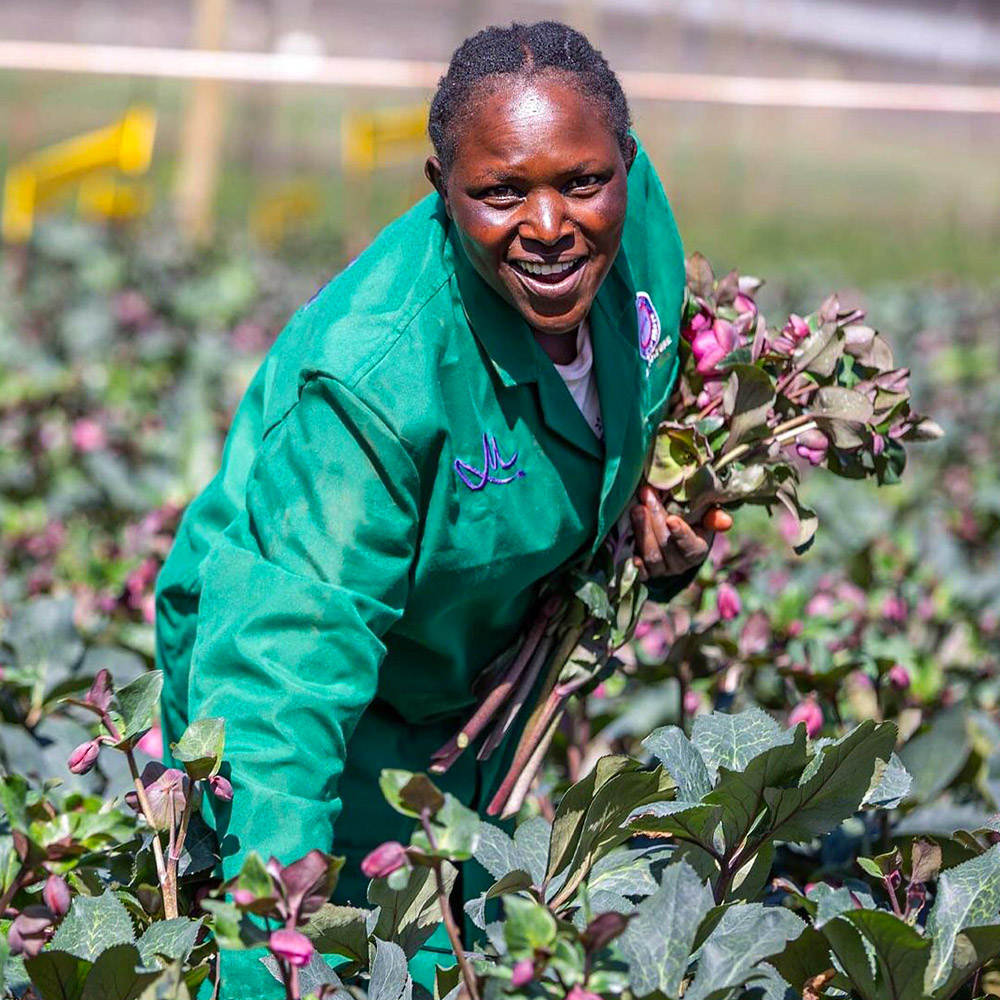 Kenya Flower Safaris Present a Floral Feast for Your Eyes and Senses
Kenya's flower safaris are a feast for the senses, a journey that unveils the hidden treasures of the country's floral landscape. From witnessing the meticulous cultivation processes on flower farms to exploring the kaleidoscope of colors in national parks, each experience offers a glimpse into the rich world of Kenya's blooms.
Florists across the globe can find inspiration and delight through Kenya's flower safaris. Whether it's marveling at the delicate petals of a wild orchid or being captivated by the surreal beauty of roses, these safaris offer an opportunity to witness nature's mastery up close.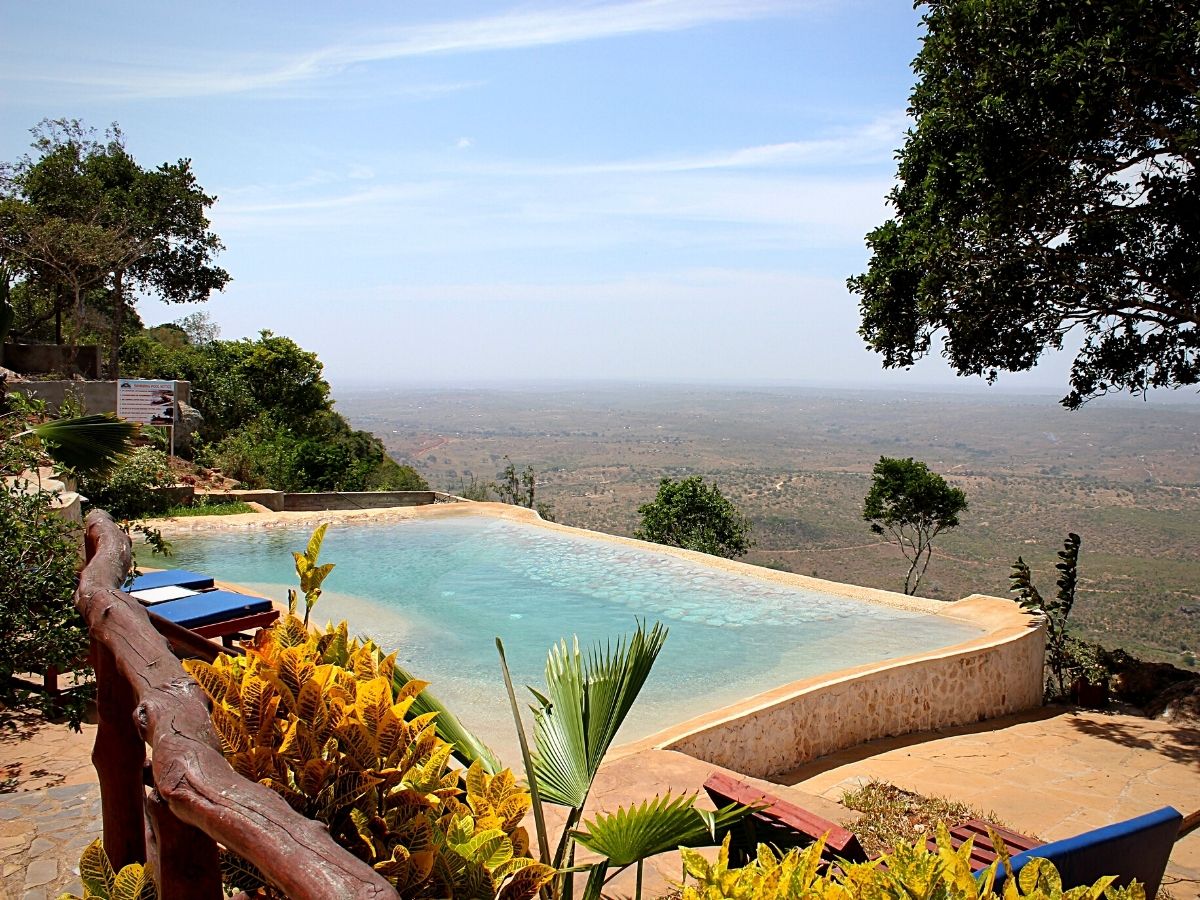 With that, you can now pack your bags, grab your camera, and immerse yourself in the captivating beauty of the country through Kenya's flower safaris. Through these safaris, you can be sure to be inspired, enchanted, and forever changed by the extraordinary floral wonders that await you in this blooming paradise that blossoms with different floral wonders.
Featured image by @kisimaflowers on Instagram, header image by Vladan Raznatovic on Unsplash