The first grower to bring the new Rose Snowstorm+ to the markets was Rift Valley Roses. In December 2020 January. Gordon and Stuart Miller are still proud of their pure white stunner and with the triangle collaboration with breeder Dümmen Orange and their longtime handling agent Fresco Flowers from the Netherlands. But what did six months of Snowstorm+ bring Rift Valley Roses?
The Novelty Snowstorm+
Snowstorm+ is not so much a novelty anymore and gaining ground fast with wholesalers and florists all over the world. This success is definitely due to the strong qualities that everyone in the floral chain, from the grower to the consumer, profit from.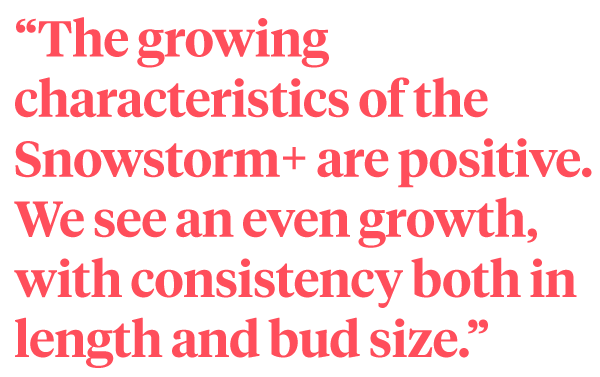 The First Period
Gordon and Stuart reflect on the first period: "With Rift Valley, we have been on the market with Snowstorm+ for over half a year now. Because it's still a young and new crop, we are still somewhat irregular in supply, but this is common for new crops. In the coming months, availability and clock supply will be more regular. This is important so that the branding Rift Valley/Snowstorm+ gains greater reach in the market.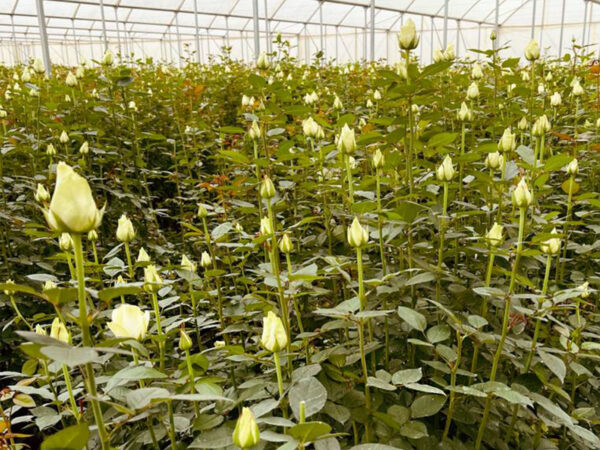 Growing Snowstorm+
Gordon and Stuart: "The growing characteristics of the Snowstorm+ are positive. We see an even growth, with consistency both in length and bud size. The most obvious plus was the contrast of the green in the leaf on the white of the inner petals on the vase. Snowstorm+ on the vase will never disappoint!"
Perfect Conditions
Quality for Rift Valley means more than just the way a rose looks. Rift Valley has created the perfect conditions for growing roses. When the basis is good, it is then all about uniformity, consistency, and excellence of their produce. By offering this, buyers from all over the world know exactly what they get when buying products from Rift Valley Roses.
An Ideal Rose for Growers
Why is Snowstorm+ called an 'ideal rose for growers'? That has to do with yield. Rose plants are used for about four years, in which the first year is usually the weakest. Every flower buyer knows what the marking 'young crop' means as an indication that the flower is not at its strongest yet. So, basically, a grower has three years of full-powered roses. But during these years, the stem size decreases gradually. African roses go down from 60cms in the first years to 40, even 35cms. The Snowstorm+ rose keeps its size of 60 to 70cms and produces well over the years, making it an ideal rose to work with.