At Star Roses, they strive every day not only to bring unique roses to their customer's homes but also to experience in them the beauty of precious Ecuador. They are characterized by their bright colors, beauty, and majesty that make Ecuador and its roses unique. These factors are reflected in the bloom size, deep colors, large foliage, and long stems. De Ruiter takes a lot of pride in how the growers take care of their varieties and is happy to put them on a pied-de-stal. Read the first "Growers Highlight by De Ruiter".
A Growers Highlight About Star Roses Cut Flowers From Ecuador
The company's roses are grown in the Andes Mountains of Ecuador, which provides a perfect climate for rose cultivation. The roses of this farm are known for their superior quality and long-lasting beauty. Star Roses' are exported to over fifty countries around the world, and they are used by florists, retailers, and event planners.

In addition to its rose-growing operations, Star Roses also has a research and development department that is dedicated to developing new rose varieties. The company's research team is constantly working to improve the quality, longevity, and disease resistance of its roses.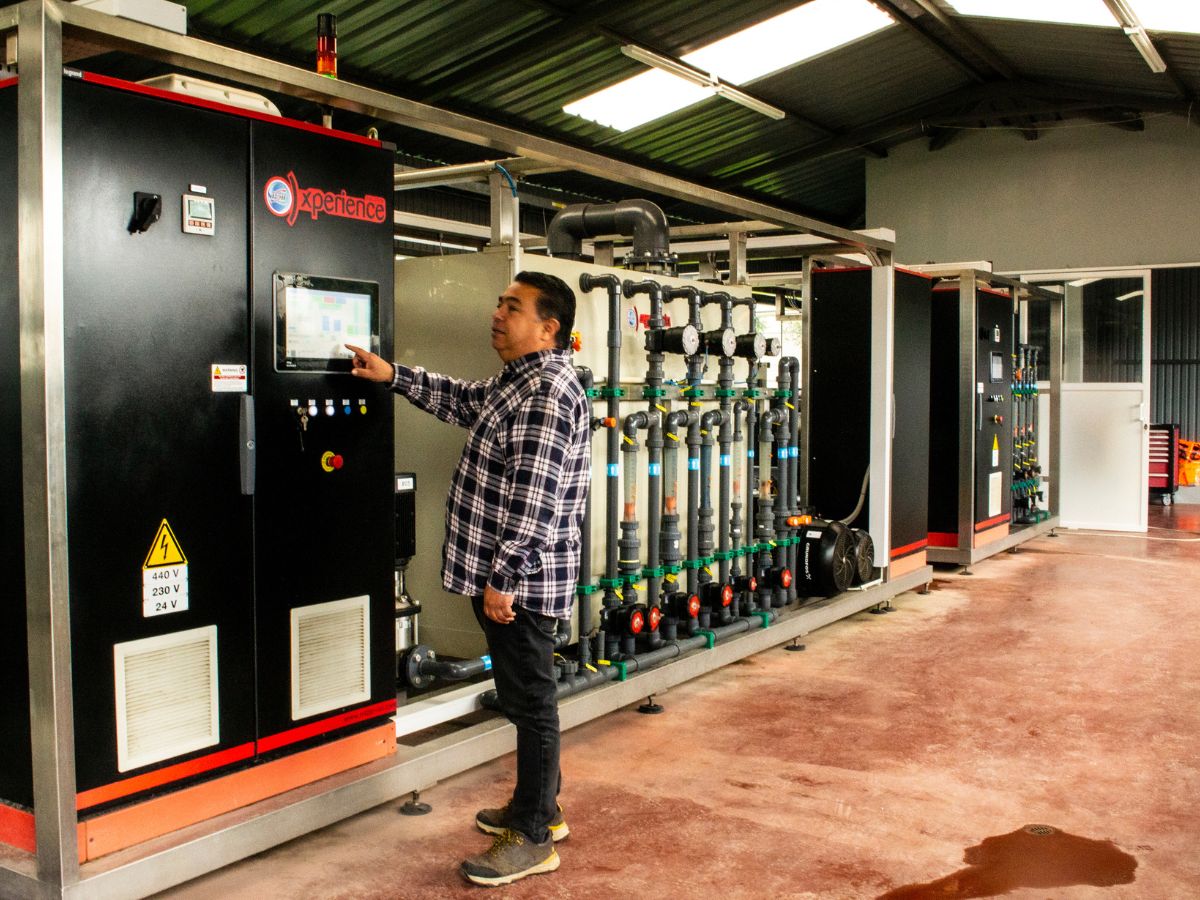 Star Roses is committed to sustainable rose-growing practices. The company uses drip irrigation to conserve water, and it recycles all of its water and waste. Star Roses is also a member of the Rainforest Alliance, and it is committed to protecting the environment.
De Ruiter Ecuador's marketing manager Elizabeth Muñoz interviewed CEO Diego Negrete from this fabulous farm. Read on and learn about Star Roses Ecuador.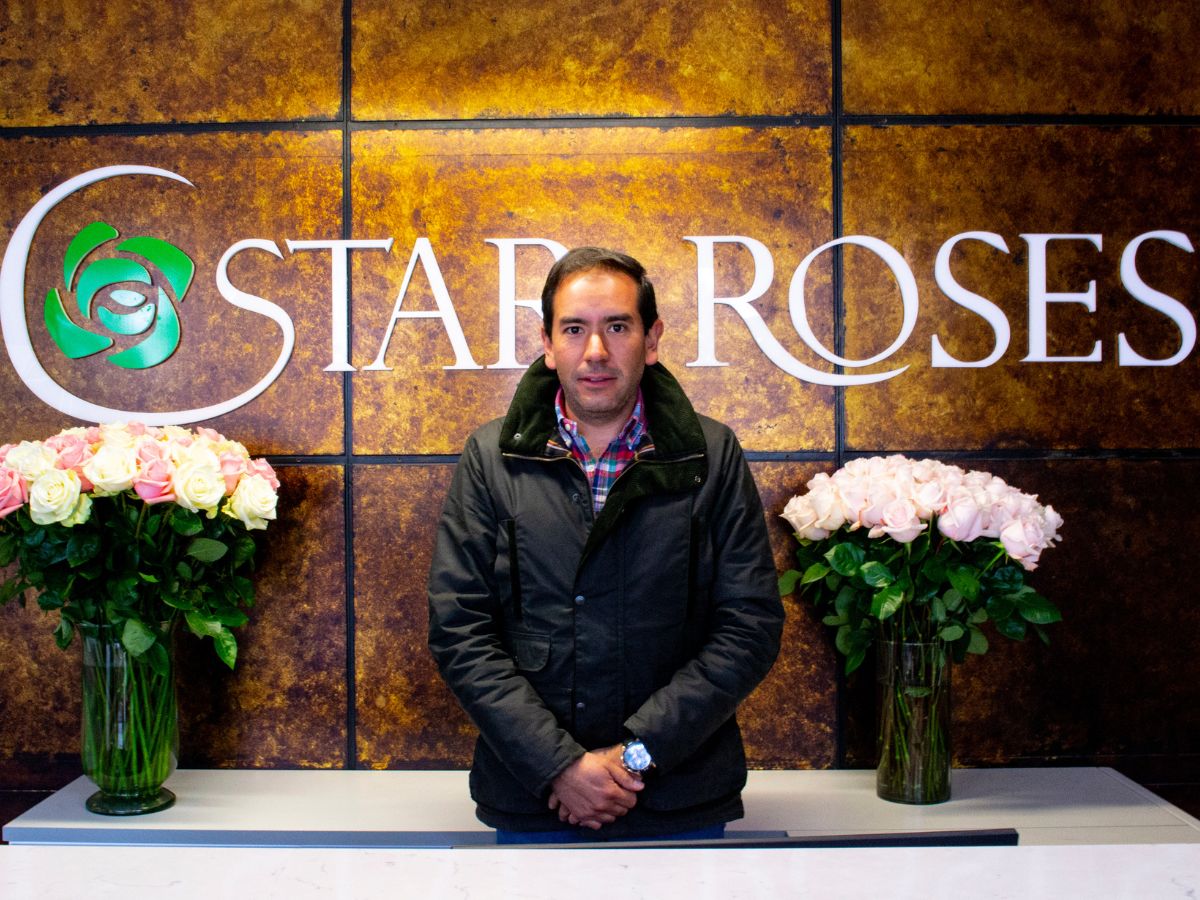 Q: How did Star Roses start?
Star Roses began as a family-owned business in 2007; it started as a project of 5 hectares of roses in total, 3 hectares planted in 2007 and 2 hectares in 2008. Since its beginnings, Star Roses has always been oriented and focused on producing the best quality products and providing the best service to reach the highest possible markets around the globe.
Diego Negrete, CEO at Star Roses:
"We started only as a rose producer but we did not have the export benefit at the time; all the production was sold to another plantation who exported all our roses. In 2008 the first market crisis came and the client we had decreased the volume of production receiving from us. In the end, this was an opportunity for us because we were pushed to react quickly and make all the things necessary to export our quality product directly from the farm to our costumers around the world.

By 2008 we completed our initial project of 5 hectares but the demand for our roses started to increase rapidly and inspired us to keep expanding and increasing our production more and more. In 2012 we finished constructing our first farm with 12 hectares of greenhouses and by 2013 we started establishing our second rose farm. In 2021 we started a new corporate transformation to our companies creating a corporate holding and also establishing a company based in the EU in order to give better quality service and faster shipping to our European customers. For 2023 we are expanding our greenhouses by 10 hectares more and by the end of the year we will reach 55 hectares of greenhouses in total."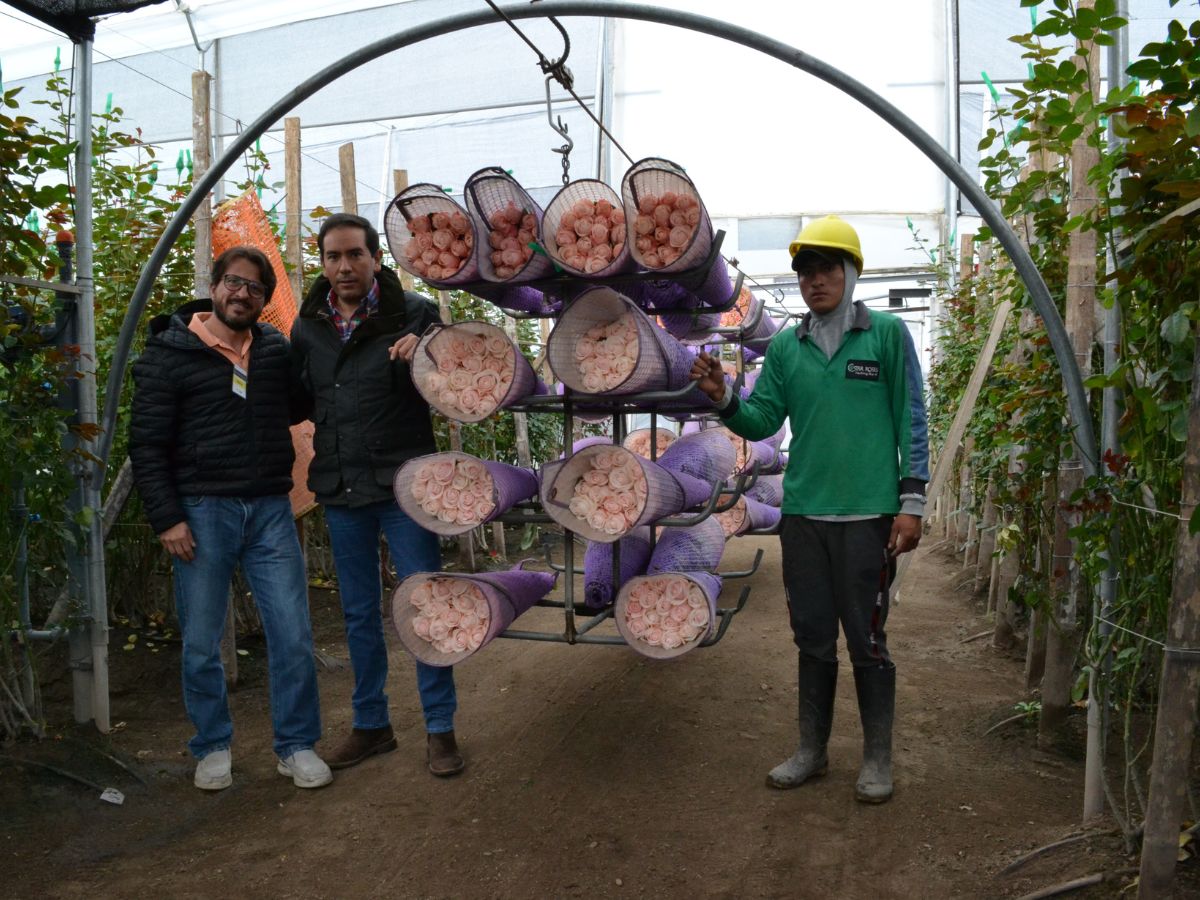 Objectives and Goals for the Future
For breeders, it's always good to know what the objectives are from the growers they deliver flowers to, and also the success of varieties at the flower shops and in retail. So to collect that data is really important.
Q: What are the short, long, and medium-term objectives and goals?
Diego Negrete:
"As I said before, our first and most important objective and focus is to maintain the best quality, and consistency in our products and service, we work day after day to achieve this goal in the short, and the long term. Our main goal this and next year is to finish the aggressive expansion in area and production that we are executing for 2023, it is very important that we stabilize this new production during 2024 in order to fulfill the high demand from our customers.

To Star Roses it is very important to have the best professional team that we can get, that is why in 2021 we started with an Organizational Change Management project that it is working really well and it is preparing the company for solid sustainability in the long run. We are willing to keep growing and expanding in floriculture for the next years, we have around 270 hectares more of land with exceptional characteristics for rose growing but we are also testing new species thinking in diversifying floral products in the mid and long term."
What Will the Future in the Flower Sector Hold?
For all chains in floristry, it's not that easy to predict what's coming and how it will affect each one of the chains.
Q: How do you see as a company the flower sector within the next five years?
Star Roses believe that the sector in the next 5 years will be really good, as long as they keep focus on maintaining the quality of our products, they feel that more and more the offer of good quality roses is decreasing due to several factors that are happening in Ecuador such as costs of labor, costs of good quality fertilizers, big farms turning its eyes to mass market focusing more in productivity rather than quality, etc...
Diego Negrete:
"That is why we are expanding, we have a high demand for roses that we cannot fulfill with all our production."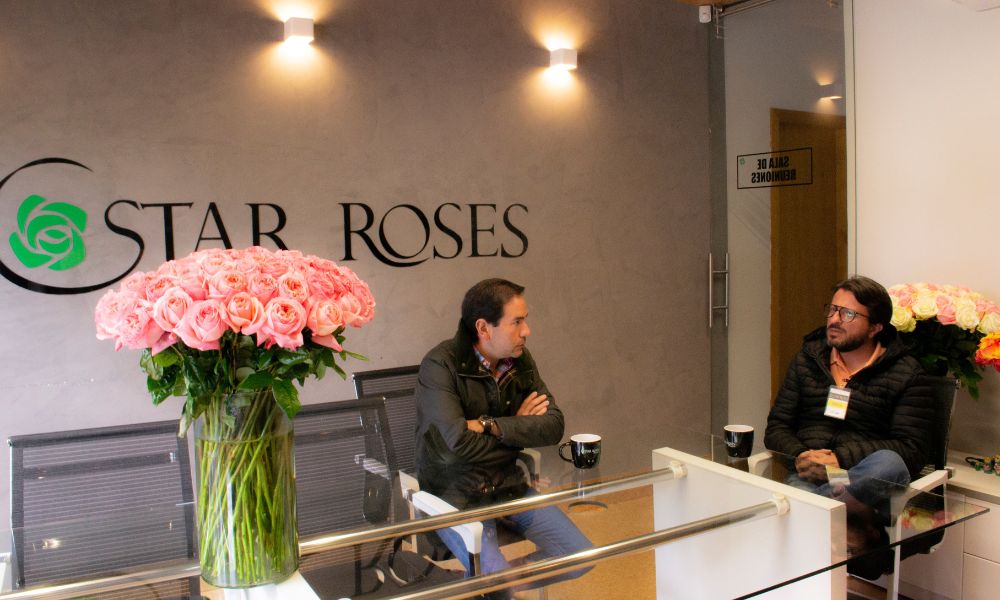 Q: What strategies do you consider have been strengthening the production process and the commercial area?
Diego:
"The most important strategies that Star Roses have is its mentality and focus on quality and service; we breathe 'quality' in every step of the production and supply chain."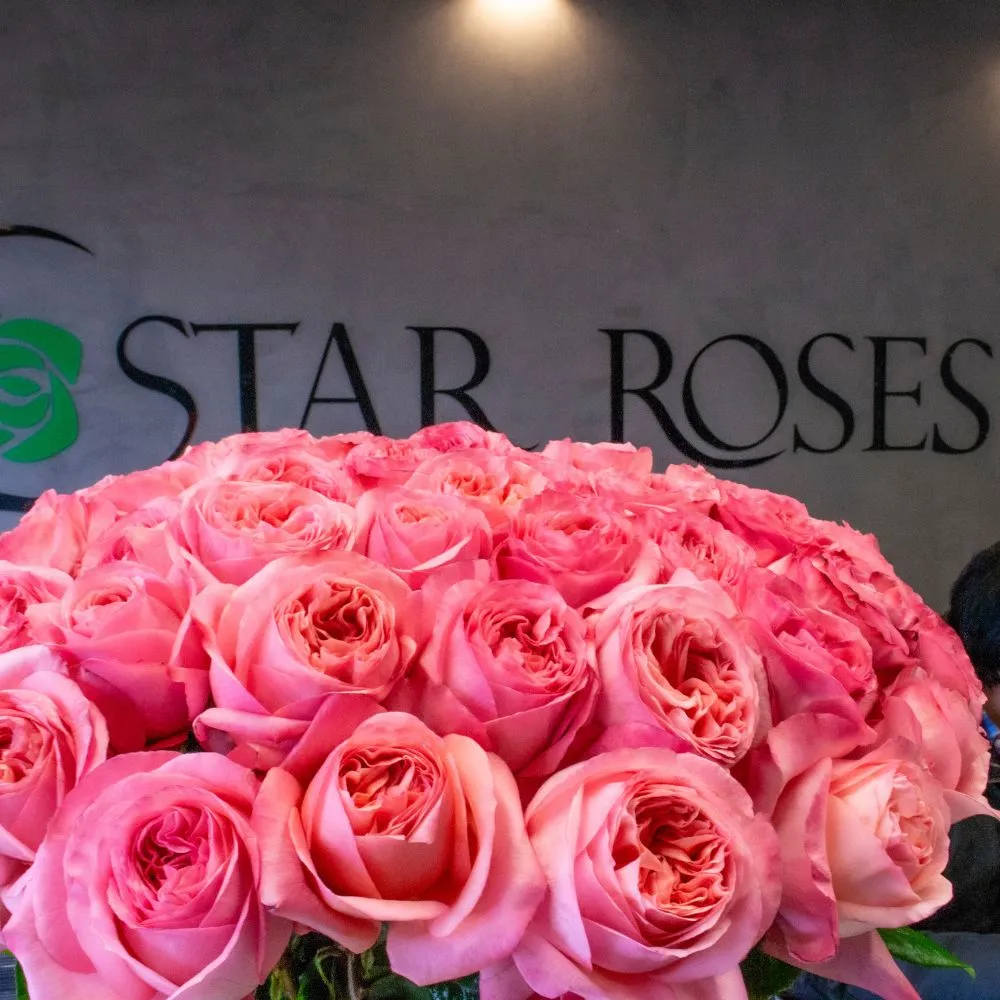 Q: How do you see De Ruiter's stake and their varieties inside the market share?
Diego:
"The relationship between Star Roses and De Ruiter has grown considerably in the last few years with a very good portfolio of varieties that have helped us maintain high profitability by the end of the year. We have four De Ruiter varieties that are in the top ten most profitable varieties in our company and we believe that this year we will have one or two more that will enter our top ten list.

To us is very difficult to choose new varieties because we do not only look for high productivity but also search for varieties that have high vase life, big head sizes, long stems, intense colors, and also important resistance to diseases. So to have forty percent participation in our top ten more profitable varieties is important to us and we look forward to keep increasing in new plants but also in varieties that we already have in production."
Why Roses at Star Roses Are Special
Here are some of the things that make Star Roses Ecuadorian roses special: The Andes Mountains of Ecuador provide a perfect climate for rose cultivation. The climate is cool and dry, which helps to prevent diseases and pests. The soil in the Andes Mountains is rich in minerals, which helps to give the roses their vibrant colors.
Star Roses use drip irrigation to conserve water. This helps to ensure that the roses receive the right amount of water, without wasting any. The roses at Star Roses are exposed to plenty of sunlight. This helps to keep the roses healthy and vibrant.
The flowers are carefully cared for by experienced growers. This ensures that the roses reach their full potential.
So if you are looking for beautiful, long-lasting roses, then Star Roses Ecuadorian roses are a great option. The roses are grown in a sustainable way, and they are sure to add a touch of beauty to any occasion. De Ruiter is happy with its wonderful cooperation with this beautiful farm.