The Guha project is a new architectural complex located in the heart of Tangerang, Indonesia, and has rapidly captured the heart and attention of the citizens. If you're wondering why, keep reading to know more about the fascinating inspiration behind this green project, designed by the Realrich Architecture Workshop group.
To get a little more specific, the project is located in the Taman Villa Meruya and is seen as one of the most environmentally friendly and sustainable structures of the year, due to its greenery.
What Makes this Guha Project With its Greenery Scene So Unique?
The Guha project is comprised of an Omah library, a dental clinic, residences, and the architectures own studio, known as RAW Architecture. If your favorite color is green and you know you love nature the most, this project is one you'll be very interested in, because who doesn't love having a big piece of nature's jungle around?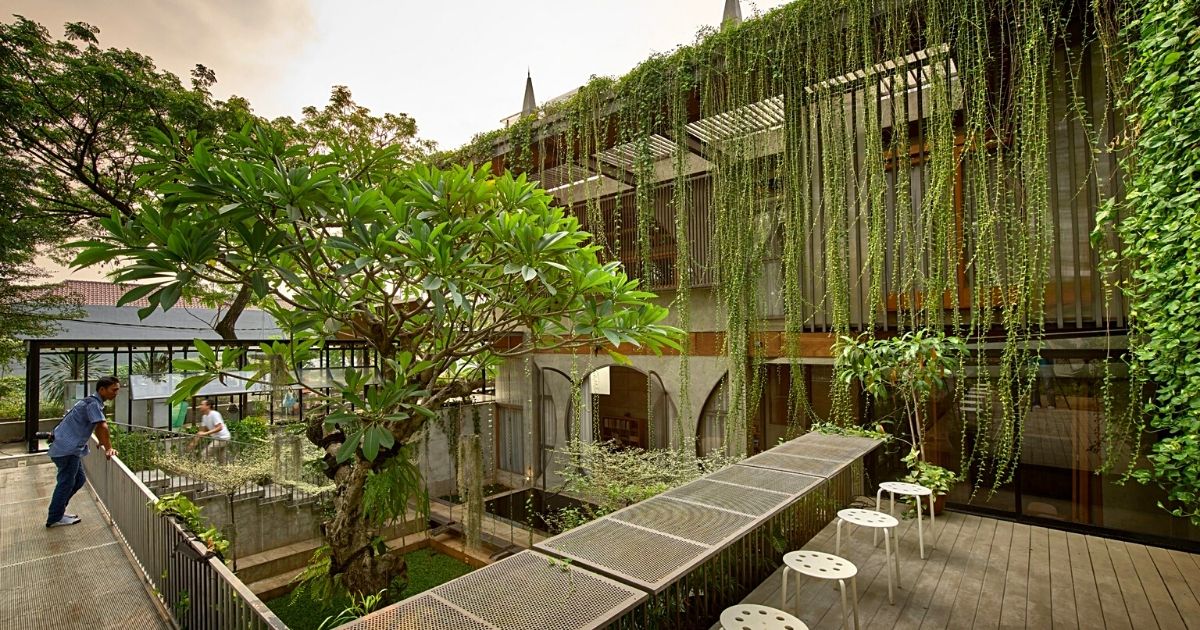 How Was the Greenery Facade Created?
It's important to know that the construction of this green project is elaborated with 9 different materials including steel, wood, glass, metal, gypsum, bamboo, plastic, stone, and concrete. The main idea behind the concept of the structure is to address the tropical vibes and climate to open north-south and ultimately close the facade towards the west side.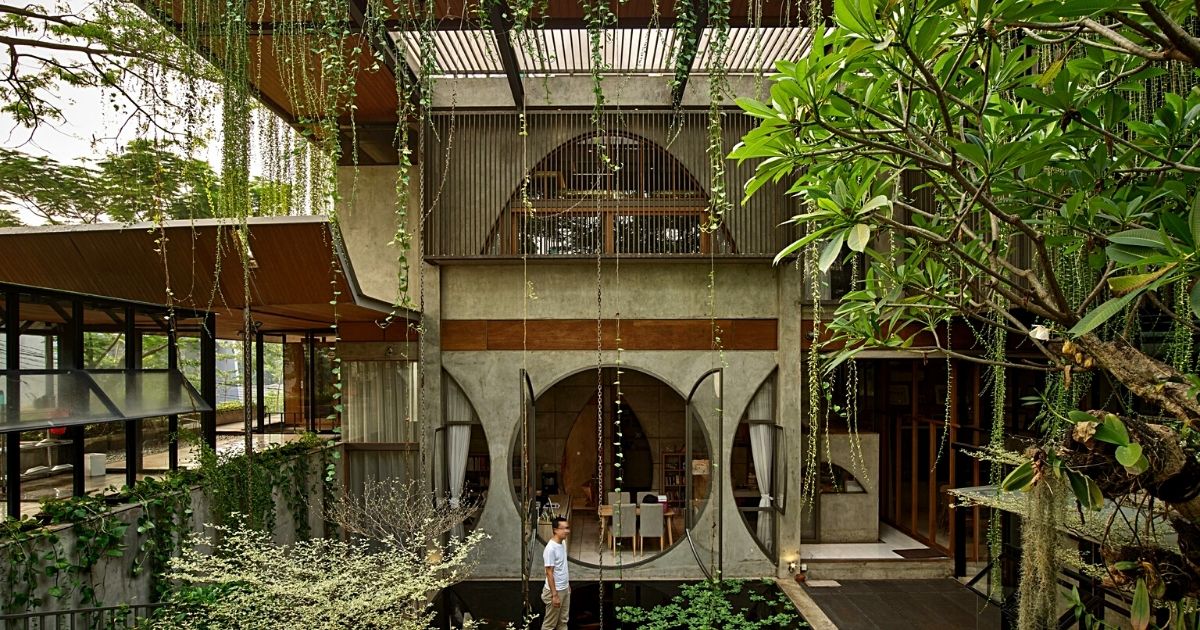 Wat actually makes the Guha Project even more special, is the fact that some of the constructions are solely done by generations of talented artisans from West Java, who have integrated traditional fish-mouth joints in bamboo construction along with stunning greenery work.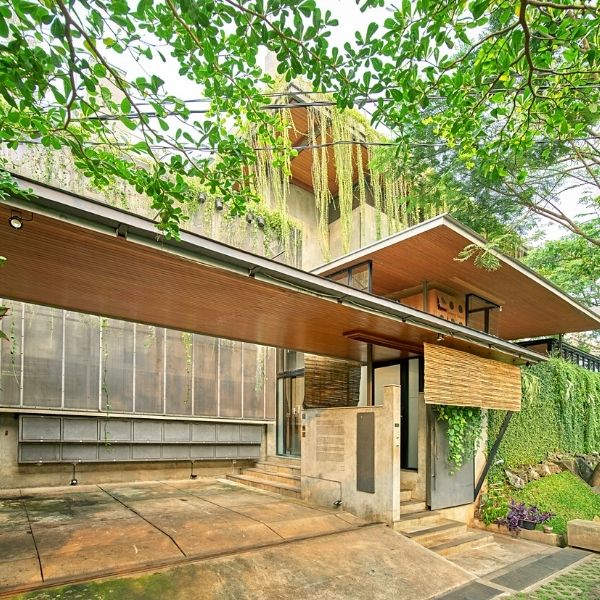 Cascading Vines and Striking Greenery Work
RAW Architecture has made sure to captivate every visitor's eyes by featuring cascading vines, luxuriant shrubs, and vivid green-covered facades.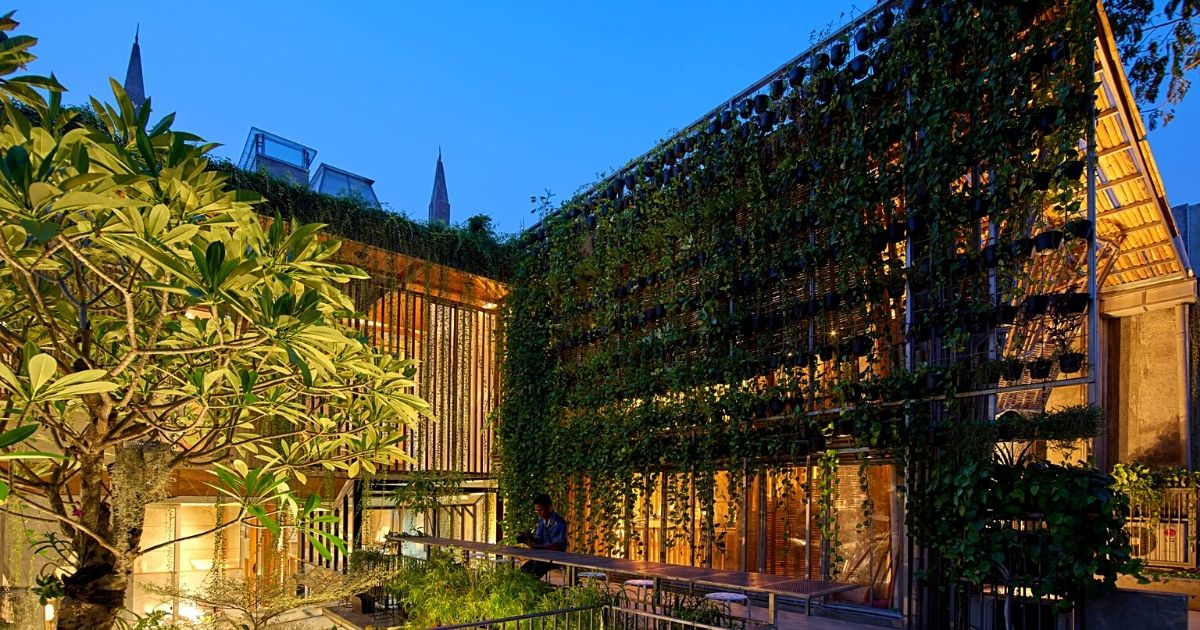 The construction's main goal is to make the structure look like an old building that is overtaken by hues of greens and everything that nature is. Each room of the nearly 6,500 square-foot complex has a minimum of two entrances that often face north and south to exhibit the overflowing greenery of the Guha Project.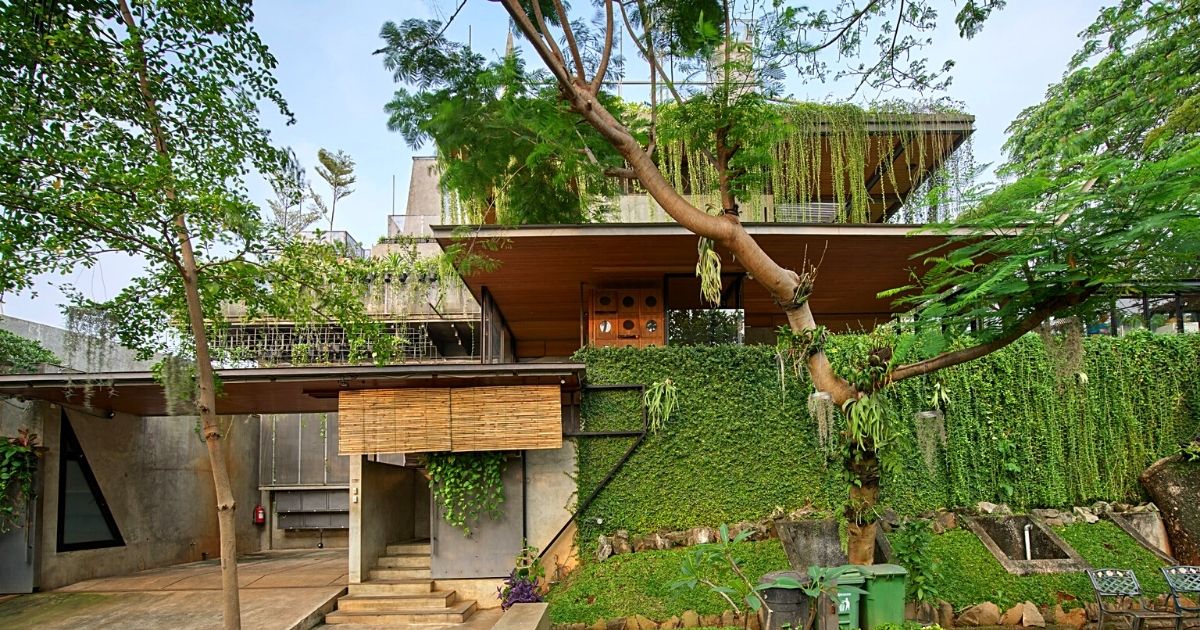 If you want to know more about the Guha Project, make sure to follow RAW Architecture on Facebook.
Photos by: RAW Architecture