OZ Export has customers all over the world. Our focus is to supply 'importing wholesalers' and 'cash & carry centers' throughout Europe, the Middle East, and Asia. We also have strong relationships with wedding and event planners. We present a complete package of products and services based on the personal needs and wishes of our customers. Based on our many years of experience, knowledge, and high-quality standards we help our customers out with their floral needs. Rose Avalanche+ has an essential place in this.
To Flower the World
Our native-speaking account managers can help every step of the way. They can help to find that perfect flower for a dreamy wedding, check the quality of weekly orders, or help pre-order flowers for International Women's Day or other special events that call for stunning floral arrangements.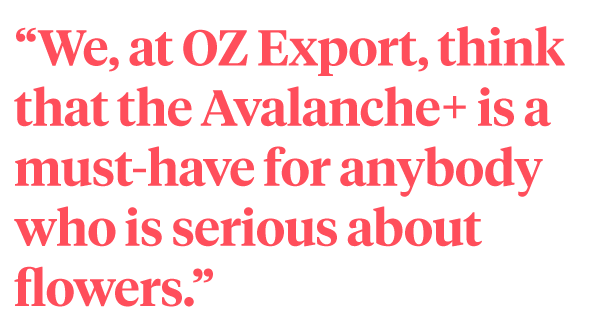 The Queen of Roses
We strive to deliver the highest quality in cut flowers and top-notch service. We believe that when you say high-quality flowers 'The Queen of Roses', the Avalanche+ must be part of that offer. Its stunning and immense flower, consistently high quality, and incredible vase life make the Avalanche+ an essential rose in our product range. Growers keep developing new varieties. What also keeps the Avalanche+ in high demand is the color varieties and the available stem lengths. All these factors contribute to making the Avalanche+ a favorite pick, among our broad choice of cut flowers, for our buyers, account managers, and most importantly our customers.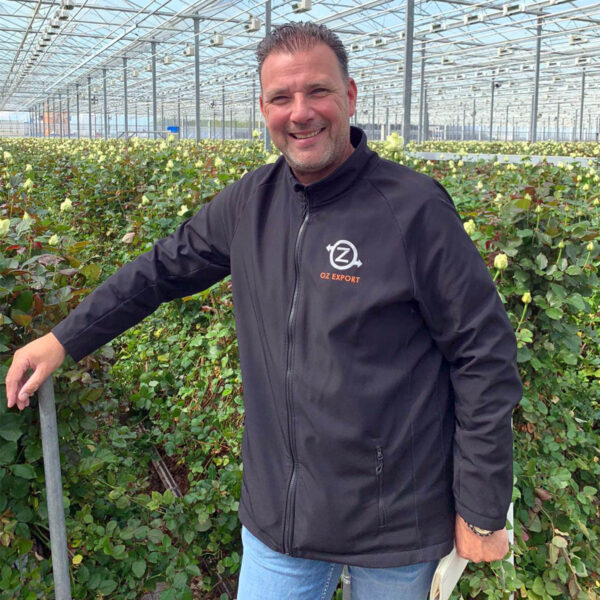 Always on Trend
Roses are always on trend and there are so many reasons to buy or, better yet, surprise someone with an abundance of high-quality roses. The luxurious and award-winning Avalanche+ is a perfect fit in a romantic wedding bouquet or in a mind-blowing creative event arrangement. A mesmerizing eye-catcher in a mixed bouquet or a standalone focal point as a mono bouquet. We cannot imagine our webshop or even a world without these stunning & lavish flowers. We, at OZ Export, think that the Avalanche+ is a must-have for anybody who is serious about flowers. If you want to keep up with our floral adventures, visit our profile here.