Artist Rebecca Louise Law is widely known for her fantastical, larger-than-life floral installations that generally feature thousands of flowers hanging in upside-down gardens. She strikes again with her latest project, called
The Canopy
, for which she used 150,000 Australian native varieties - giving the power back to the flower.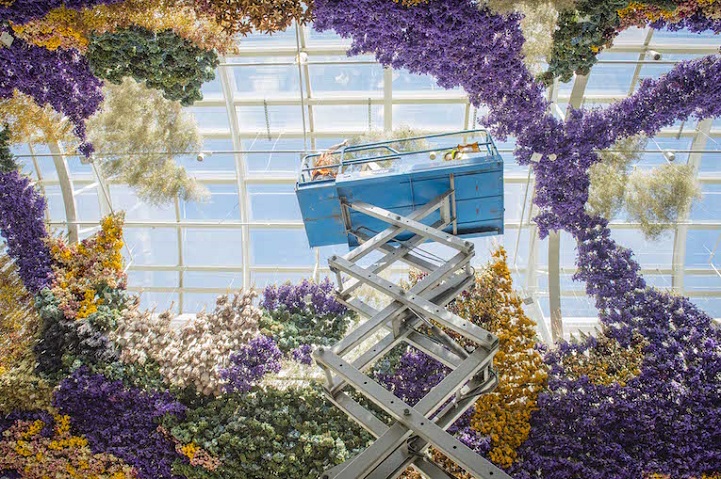 A Spectacular Canopy of Flowers
London-based artist Rebecca Louise Law is revered for her hanging flower installations, which have appeared everywhere from New York's Times Square to the Onassis Culture Centre in Athens. In 2014, you could admire her exhibit at London's Garden Museum, where she strung over 4,600 blooms from the ceiling in an exploration of the relationship between flora and fashion. In the atrium of the Bikini Berlin shopping mall, she created a spectacular
canopy of color from over 30,000 suspended blooms
. But Law's latest creation might just be her most jaw-dropping installation yet. Passionate about natural change and preservation, she allows her work to evolve as nature takes its course and offering an alternative concept of beauty.
Relationship Between Man and Nature
The canopy of flowers created in the Eastland Shopping Mall in Melbourne, Australia, consists of a wide array of vibrant flower varieties, including rodanthe, hydrangea, protea, statice, and roses, among many others. Each of Rebecca Louise Law's breathtaking pieces is a unique installation that can take up to anything between 1 day and 1 week to make, depending on their size. Law's inspiring works are known to convey the relationship between man and nature, often creating lively gardens in unexpected settings.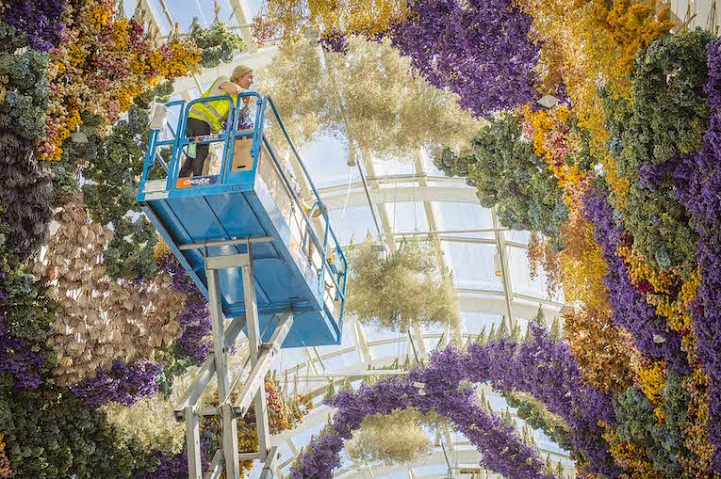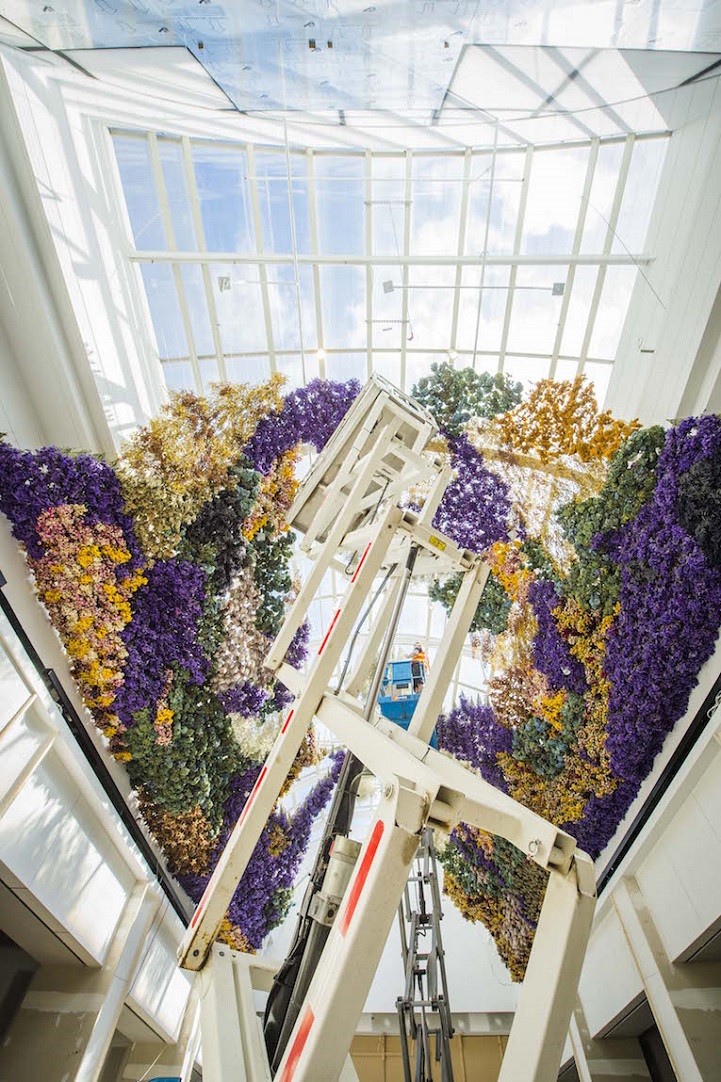 Where to Admire Her Work
The Canopy
took one month to finish with 30 people working on the project. You can admire her latest canopy of flowers full of striking blooms from June 22 in the Eastland Shopping Mall in Melbourne, Australia. Visit Rebecca Louise Law's
website
 or 
Instagram
 to see more of her inspiring work.