Valentine's Day is creeping closer and that means it's time to stock up on flowers in preparation for one of the most important holidays in floristry. And Valentine's Day wouldn't be what it is without roses. Although around 70% of roses sold for Valentine's are red, white roses and pink roses are becoming increasingly popular. But there are way more beauties in other striking and special colors to choose from. These 10 Decofresh roses will surely provide a romantic Valentine's Day.
Time to Stock Up on These Decofresh Roses
Decofresh is the florist rose paradise. With around 200 different varieties of amazing and exclusive roses, as well as mainstream varieties, this importer/agent is actually a one-stop rose shop. With these 10 Decofresh roses, all your Valentine's wishes will be fulfilled. From stunning, deep red varieties to truly special lilac and peach roses, they have a rose available to everyone's liking.
Images via @theflowerhat & @giveflowers.bkk
Rose Ever Red
The Ever Red rose is a pure beauty in a truly deep red shade that lives up to all expectations. Rose Ever Red is the epitome of what a true red rose should look like. But besides those eye-pleasing characteristics, they have the added benefit of being globally available, come in lengths between 60 and 90 cms, and have a very good vase life of 10 to 14 days.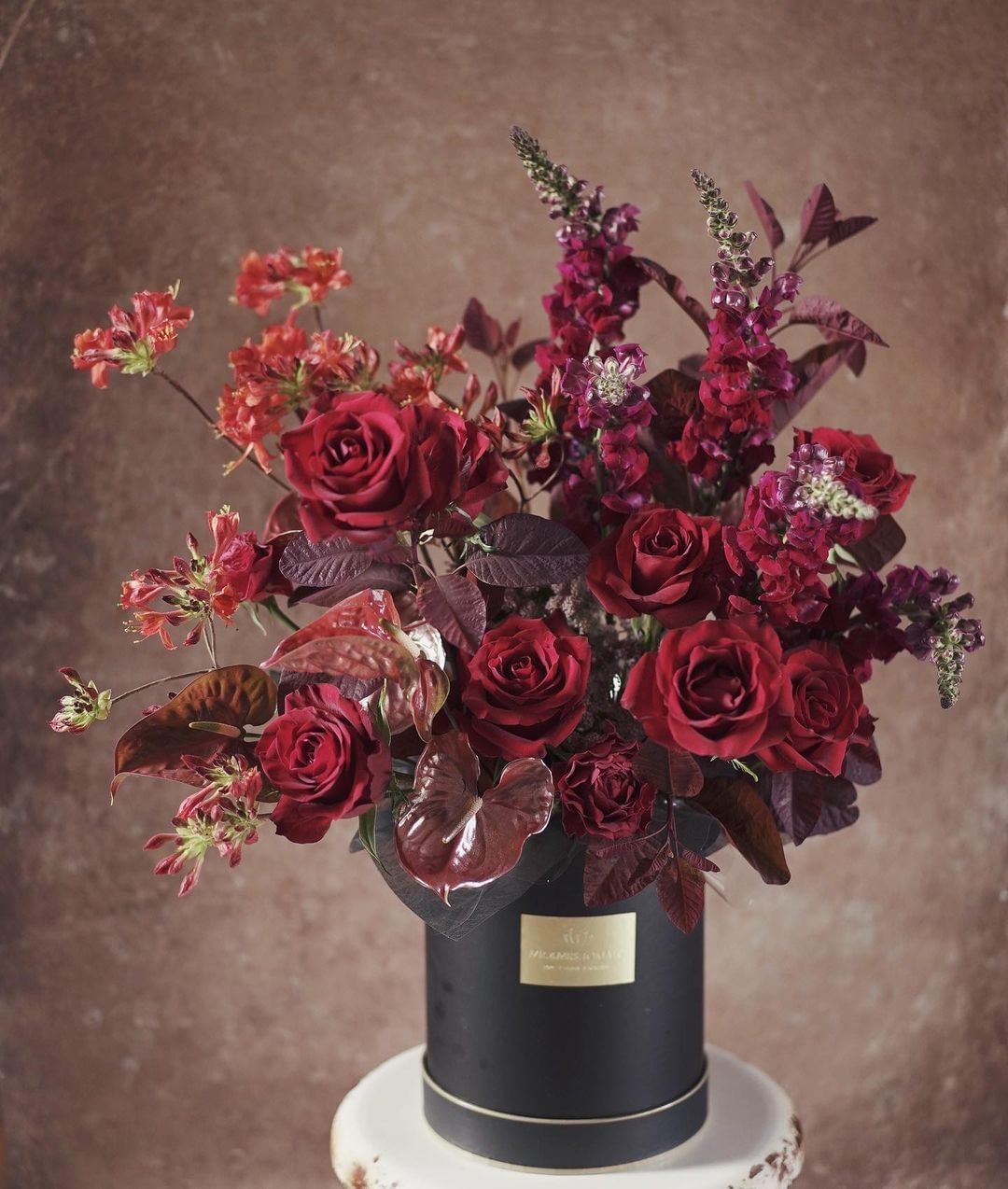 Floral arrangement with Ever Red roses via @mr.mrs.tomato.flora
Rose Explorer
Rose Explorer is a sensational variety with dark red, deep velvety tones that make it one of the best true red roses available. The large, cup-shaped blooms have a medium fragrance. Explorer is perfect for any occasion, adding a romantic charm to any event. It is a great flower for use in centerpieces.
Images via @poppy_floral & @giveflowers.bkk
Rose Cappuccino
The Cappuccino rose easily woos you with its spectacular beige brown color and a slight hint of raspberry pink on the edges and outer petals. The Rose Cappuccino is a great variety for wedding designs and bridal bouquets, and thanks to its moderate size flower heads and interesting color combination, a huge favorite amongst florists to work with. The intriguing colors are hard to identify. With some shades of beige, mauve, brown, terracotta, and even a tinge of raspberry pink, this rose has a lot to offer when it comes to color schemes. You can read more about this variety in the article 'Is the Cappuccino Rose This Season's Florist Favorite?'
Pictures via @haruharufloret & @twigntwine
Rose Venturoso
The Rose Venturoso is a real beauty with its cerise coloring reminiscent of a luxurious glass of wine. A striking but romantic variety that can really add a bit of that 'wow' factor to Valentine's Day floral arrangements. Pairs great with other bold flowers but looks just as great with softer pink hues. Venturoso has a medium-sized flower head with stunning, frilly petals that leave a lasting impression.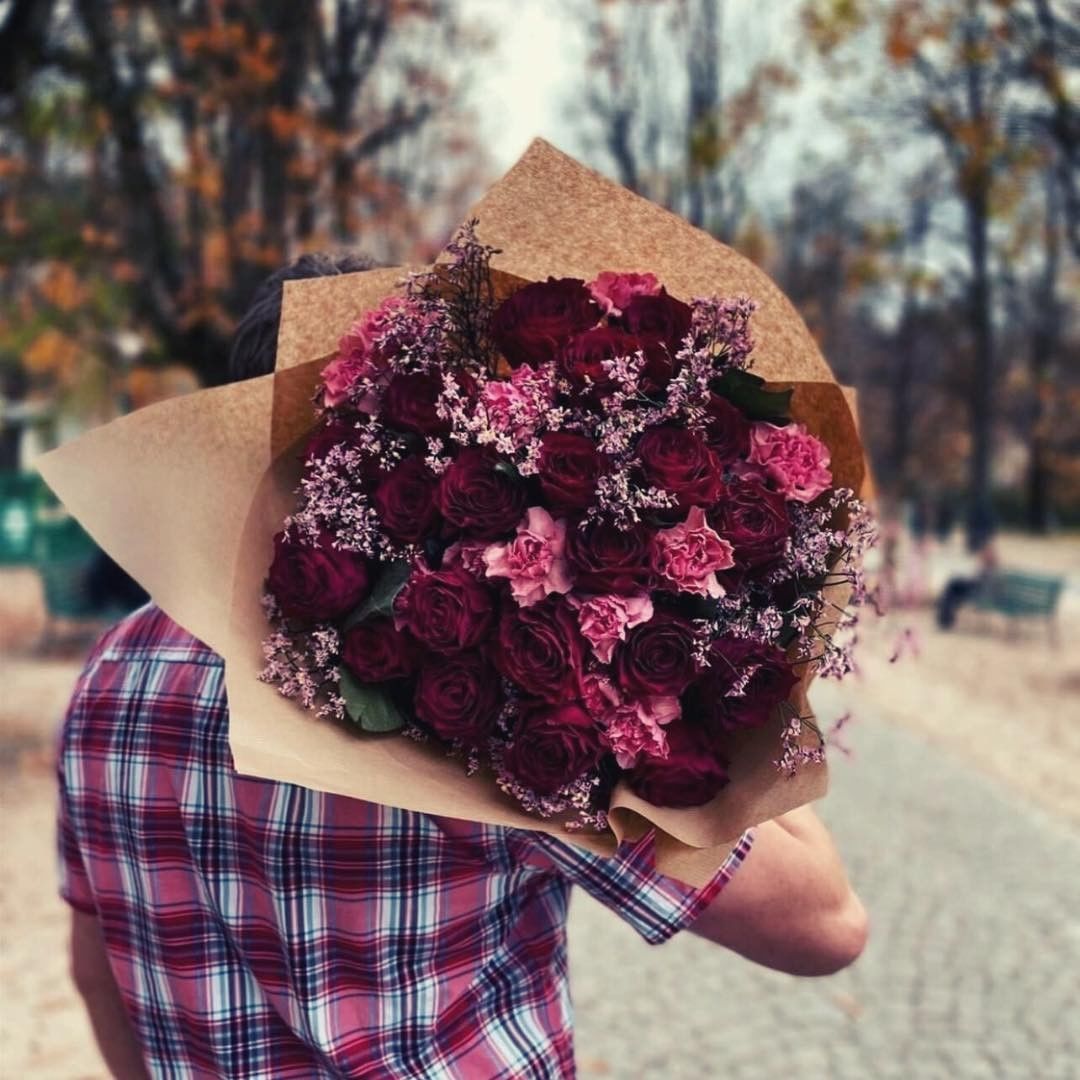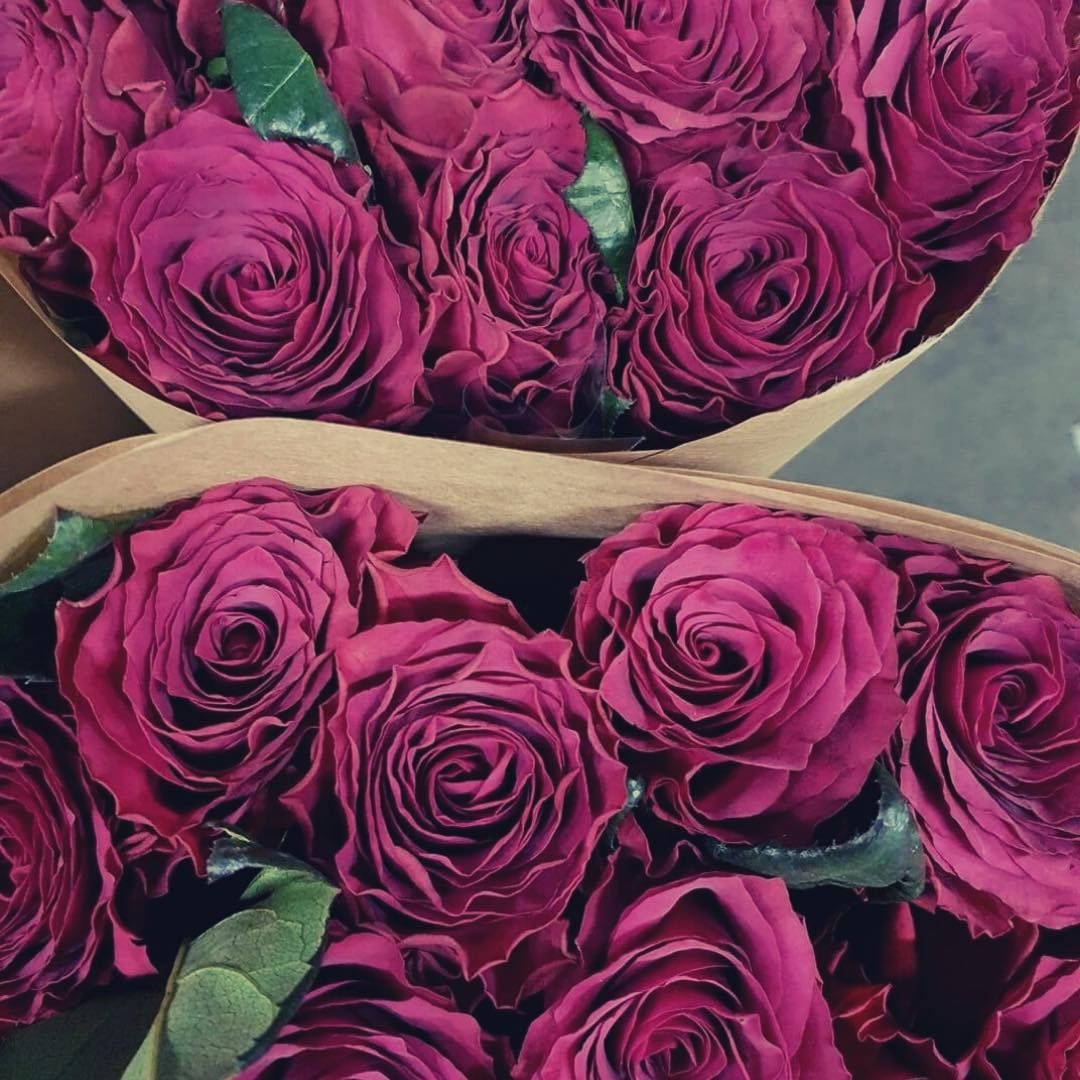 Rose Pomarosa
Pomarosa is a pale, powdered-pink rose that is delicate, romantic, and adaptable, making it a variety that is easily fitted into lots of different occasions. This variety has strong stems, a stunning pale pink color, and no scent. But the Rose Pomarosa lends itself perfectly for folding or 'flexing' for adding that extra dimension to floral designs. Pomarosa has large flower heads, minimal thorns, and great vase life of 10-12 days that can be extended to about 16 days with the proper flower care, making it a great choice for both weddings and events.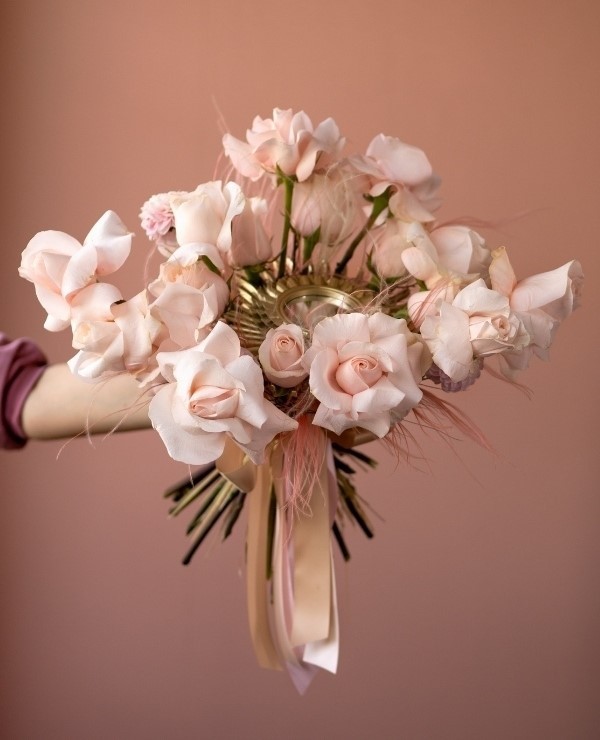 Pomarosa roses via @alina_neacsa
Rose Brigitte Bardot
The Rose Brigitte Bardot is a lovely romantic rose with tones of pink and cream. The color starts with hard pink on the inside but gradually turns softer and softer when blooming outwards. This makes it a great rose for wedding bouquets. The name honors the French actress and culture icon, Brigitte Bardot, often referred to by her initials B.B.
Images via @adel.akv & @floristweddingcraftsupplies
Rose Deep Purple
The Rose Deep Purple is one of those varieties that will make you look again and again. And again. With its dusty purple center, almost burgundy outer petals, and lovely swirls of white it's a rose that simply exudes romance in a bold, playful way. The medium flower heads, strong stems, good vase life, and stunning colors of this variety are all you're looking for in a purple rose.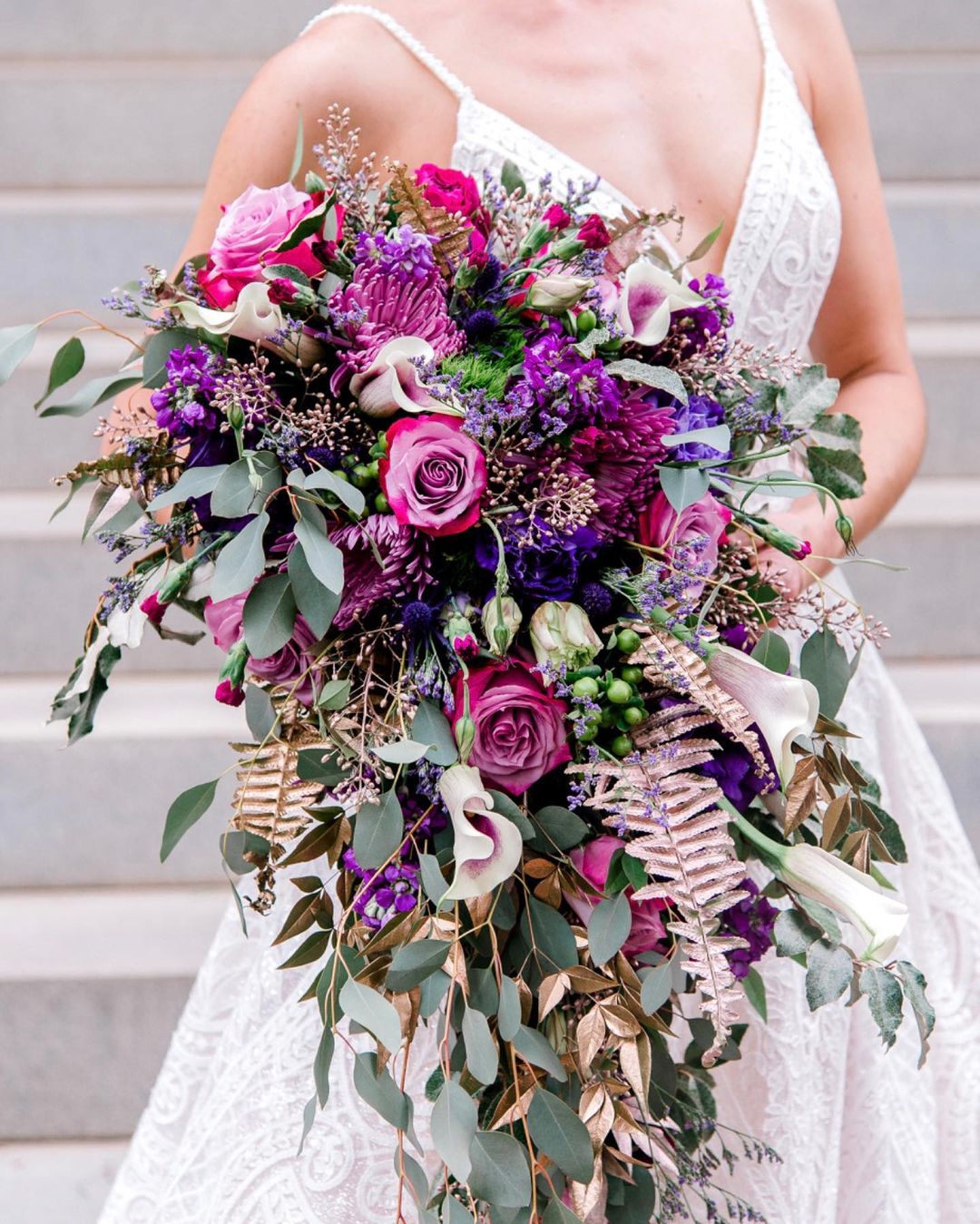 Deep Purple roses via @wasdesignworks
Rose Lilac Wonder
Looking for something extraordinary this Valentine's Day? Try the Rose Lilac Wonder. This variety is characterized by a wonderful, special coloring. Starting at a soft, lilac, almost lavender center, the colors fade into a grayish hue toward the outer petals. And what makes this rose truly special are the red spots on the petals' edges that make it look like Lilac Wonder is on fire. With this rose, you can perfectly express how 'on fire' you are for someone without needing any words.
Pictures via @pulteneybridgeflowers & @floristweddingcraftsupplies
Rose Ascot
The Rose Ascot is a classically shaped variety in a striking purple color. Strong stems, lasting blooms, glossy foliage, and great vase life are all characteristics of this rose. With the elegant and sophisticated looks of Ascot, Valentine's Day will just instantly become that more romantic.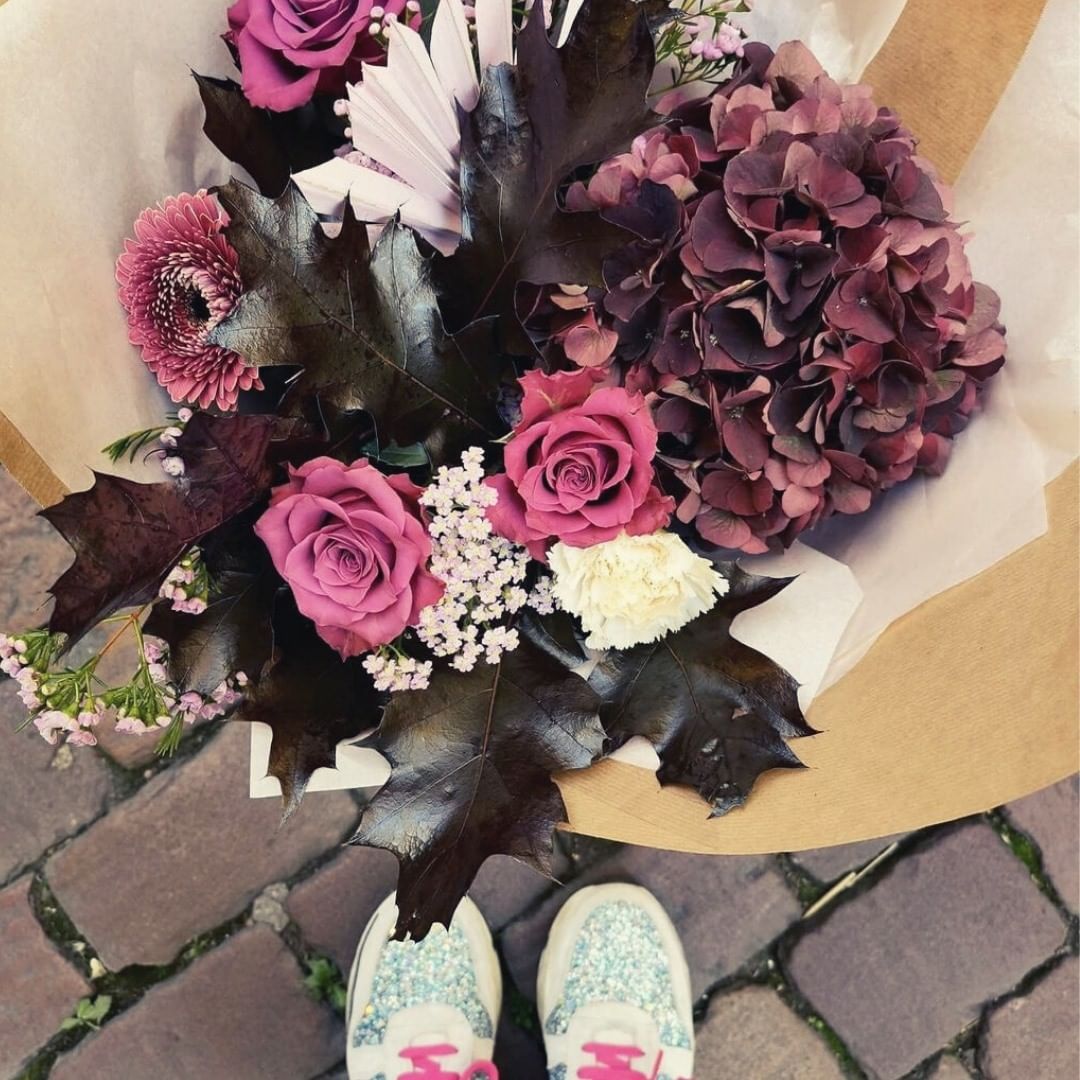 Ascot roses via @loliblumen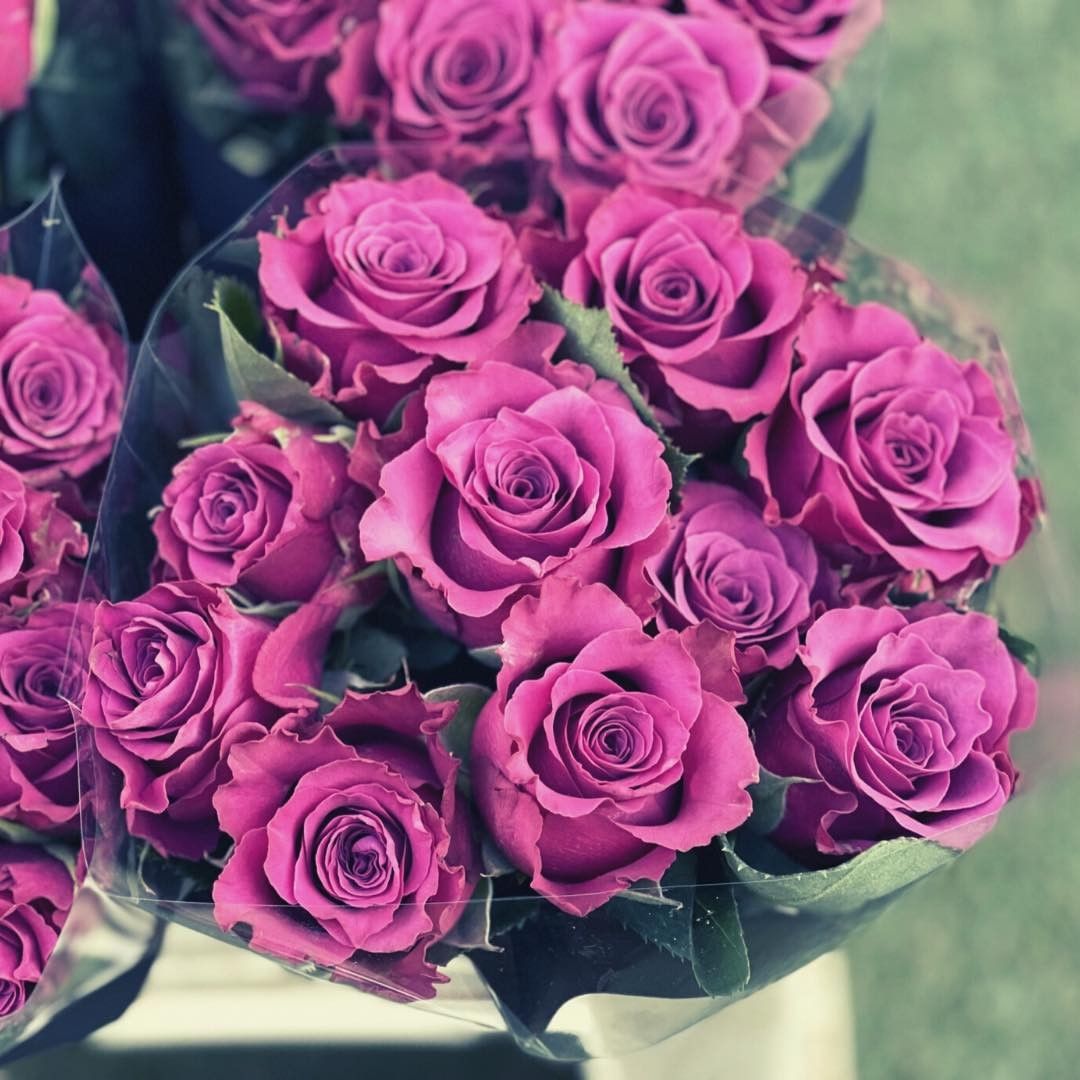 Rose Harmony in Peach
The Rose Harmony in Peach has proven her worth since her introduction in 2017. It is a rose that just demands attention, due to the bright orange hues in the center of the flower. But the soft-peach coloring towards the outer petals is just as captivating. The Rose Harmony in Peach is grown on a large scale, so it is well available for florists to create a romantic Valentine's Day for their customers.
Images via @x_thebloomcupboard_x & @karolina.sday