Naranjo Roses always strives to be trendy and steadfast at the same time. Some roses are timeless and some are invented to make an exuberant entry onto the market. Naranjo Roses has an assortment of Fresh Cut Roses, Tinted Prestige Roses, and Preserved Roses. This allows them to attract almost everybody. If you don't love one, you will probably be in love with another. Here are the top 10 roses for Mother's Day 2022.
Top 10 Roses for Mother's Day
With the Tinted Prestige Collection Naranjo Roses tries to hit the trends. With all the nude and brownish tones, the Nude Collection will be a highly demanded rose collection. Also, Preserved Roses making gifts and decorations that last a lifetime are very popular. And last but not least: the Fresh Cut Roses Collection. Naranjo has made a top 10 list for Mother's Day with its favorites.

1. Rose Freedom
Red is the color of fire, love, and seduction. Eye-catching, intense, and stimulating, the Freedom rose is an amazing way to say "I love you" on any ordinary day of the year! A rose that adds romantic charm to your event. Freedom roses are very popular. They have large, cup-shaped blooms with a velvety texture. The petals are a traditional, true red, making them perfect for any type of celebration. Are you also curious about the red rose meaning?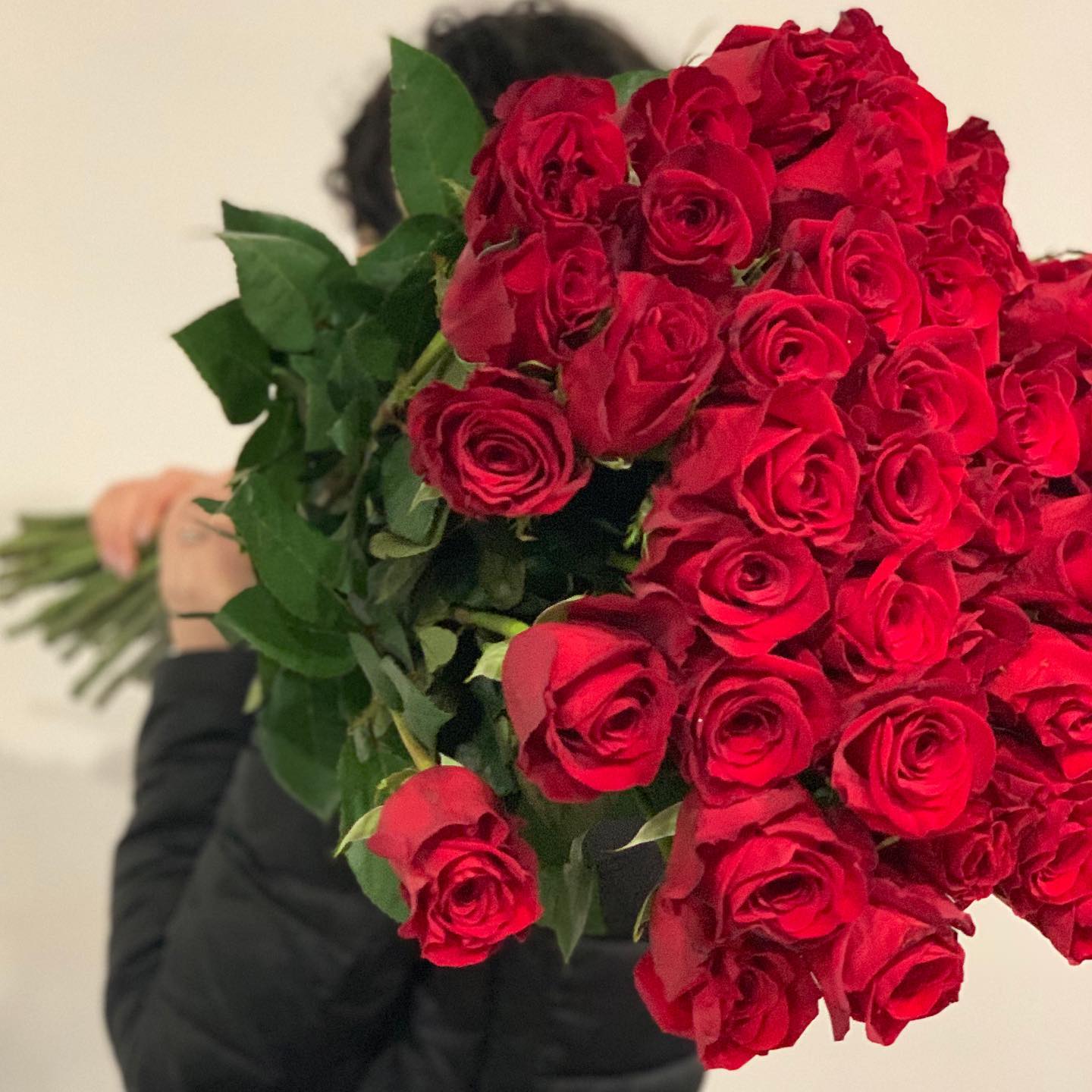 Rose Freedom by @kincseskert_viraguzlet
2. Rose Explorer
Rose Explorer is a sensational variety with dark red, deep velvety tones that make it one of the best true red roses available. The large, cup-shaped blooms have a medium fragrance.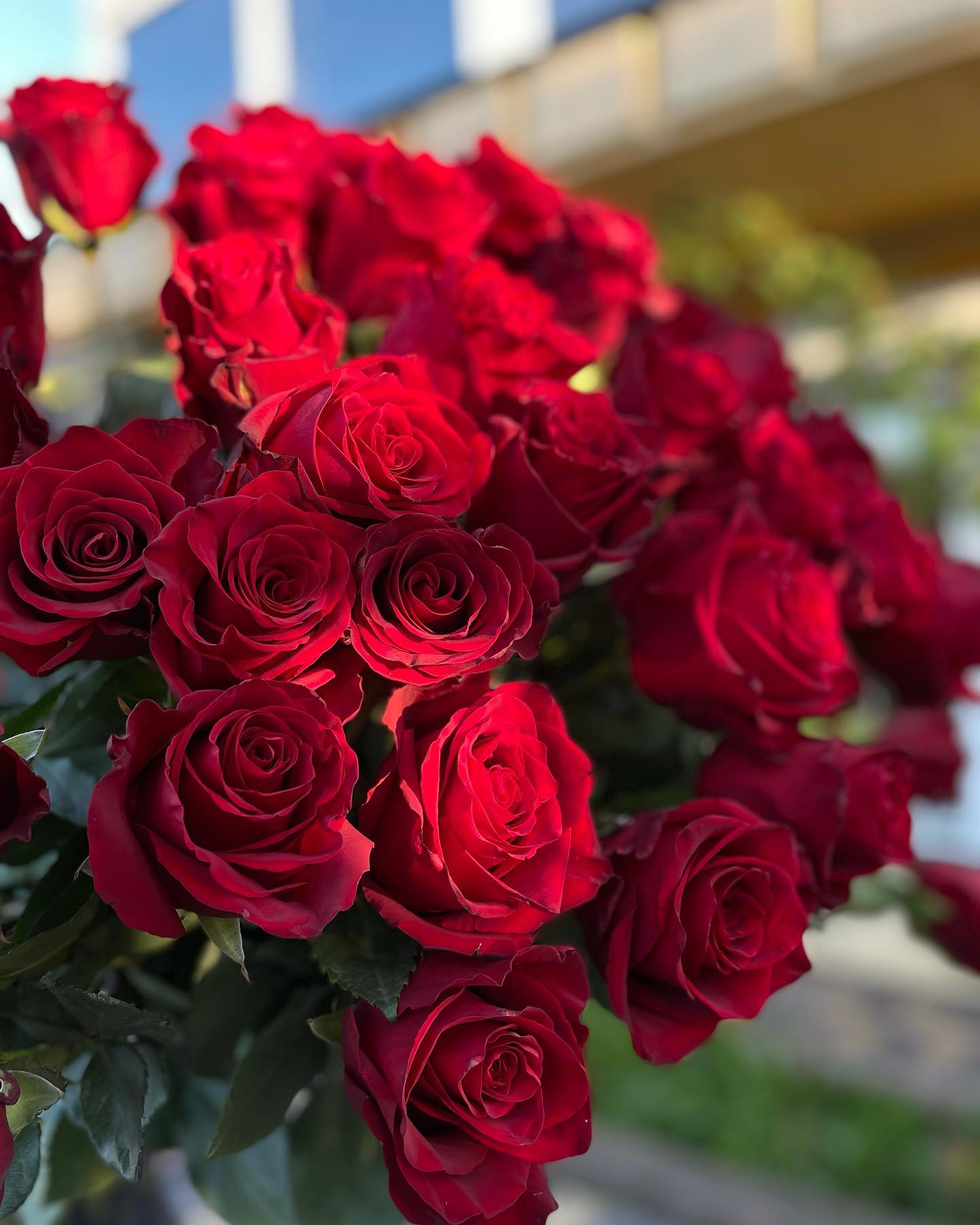 Rose Explorer by @Iren_flowers_w.love
3. Rose Mondial
Mondial is a dazzling white rose that is one of the most popular wedding roses, and for good reason! Gorgeous and crisp, this rose conveys a sense of serenity. Mondial makes the perfect addition to any occasion.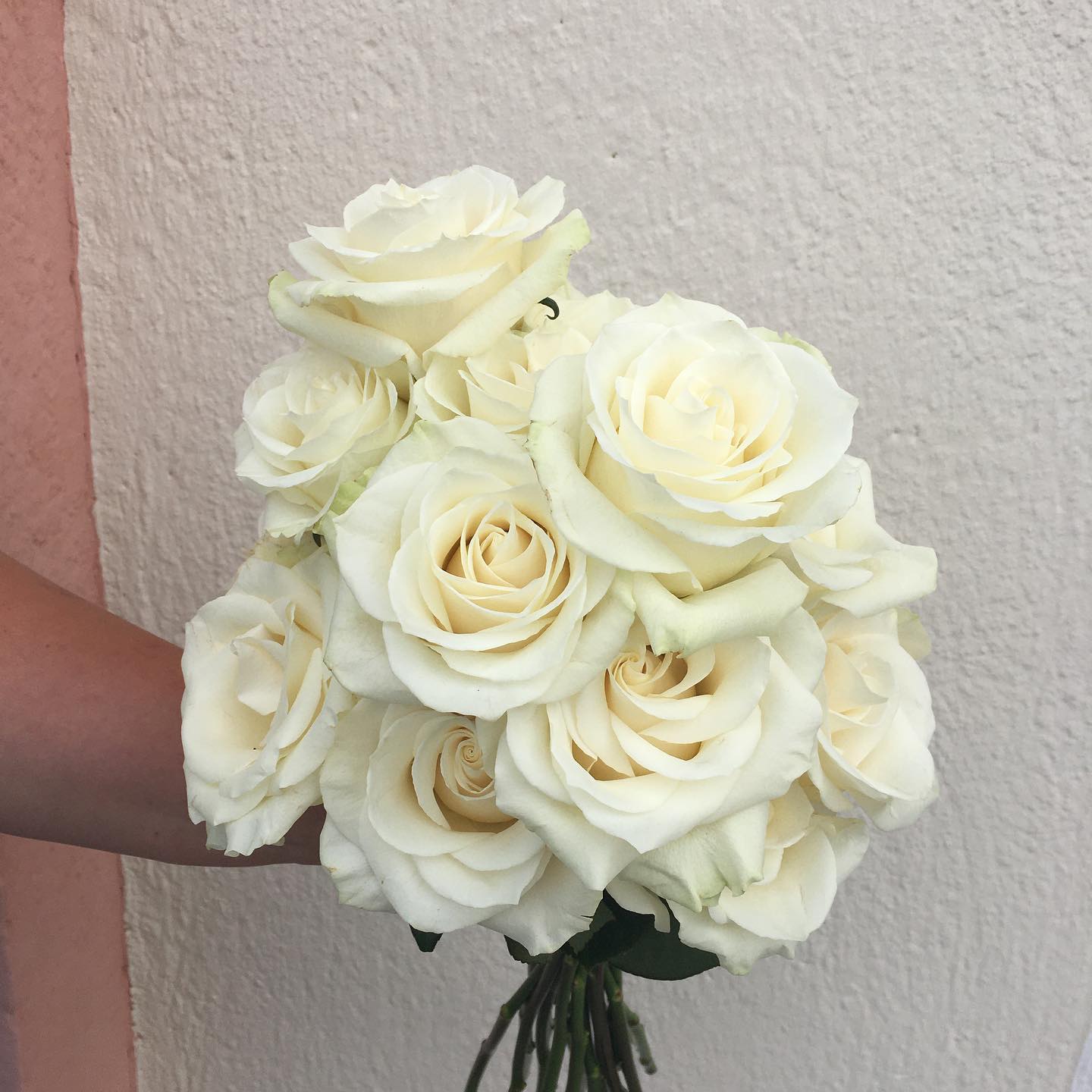 Rose Mondial by @blomsterflard
4. Rose Vendela
Vendela rose is one of the most popular ivory cut roses available. This rose offers a perfectly toned ivory coloring on each petal. The bloom is consistent in opening and looks fabulous in bridal bouquet work as well as floral arrangements for all occasions.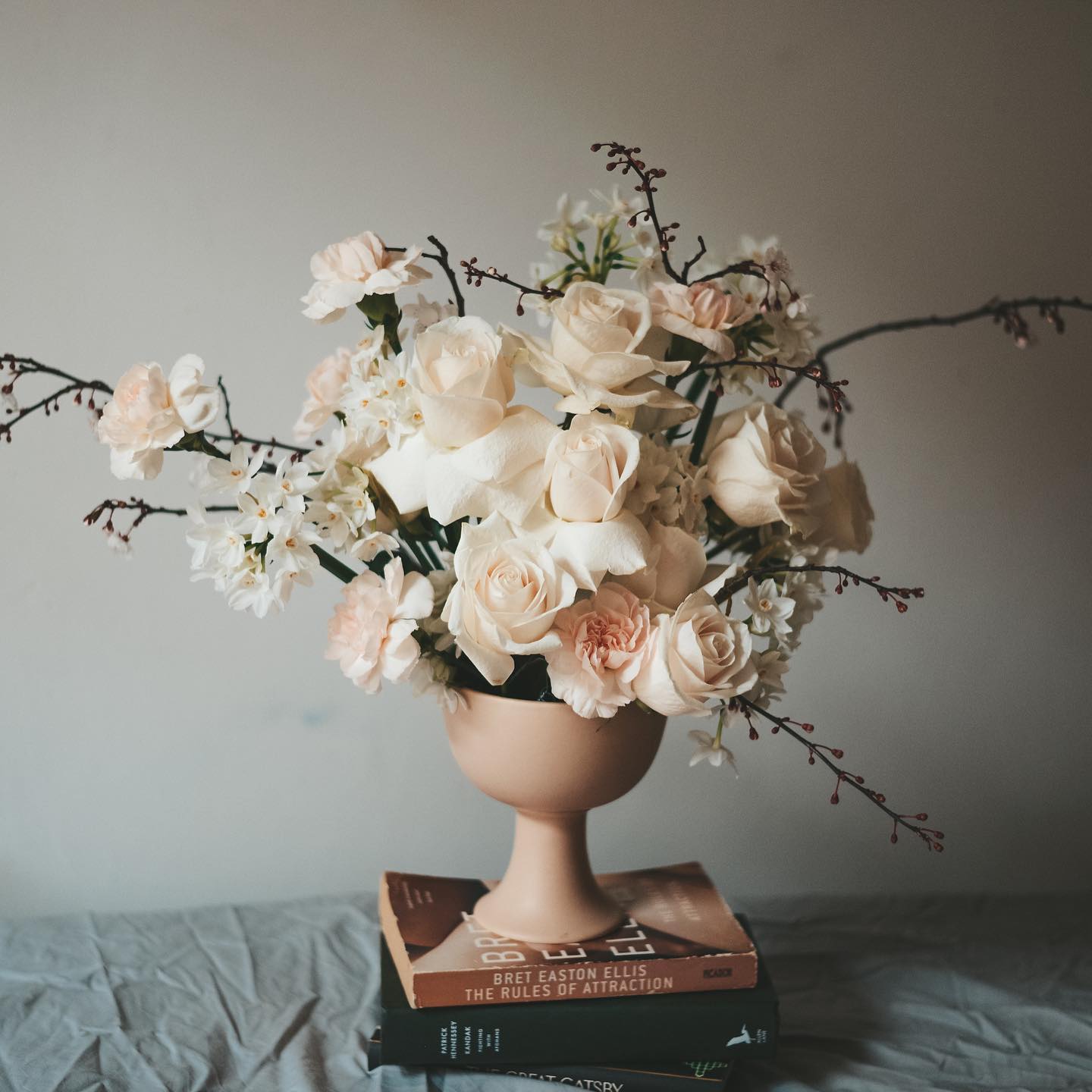 Rose Vendela by @seedandstemfloristry
5. Rose Pink Floyd
Pink Floyd is a world-famous hot pink rose, internationally recognized for its head size, stunning opening process, and slight fragrance.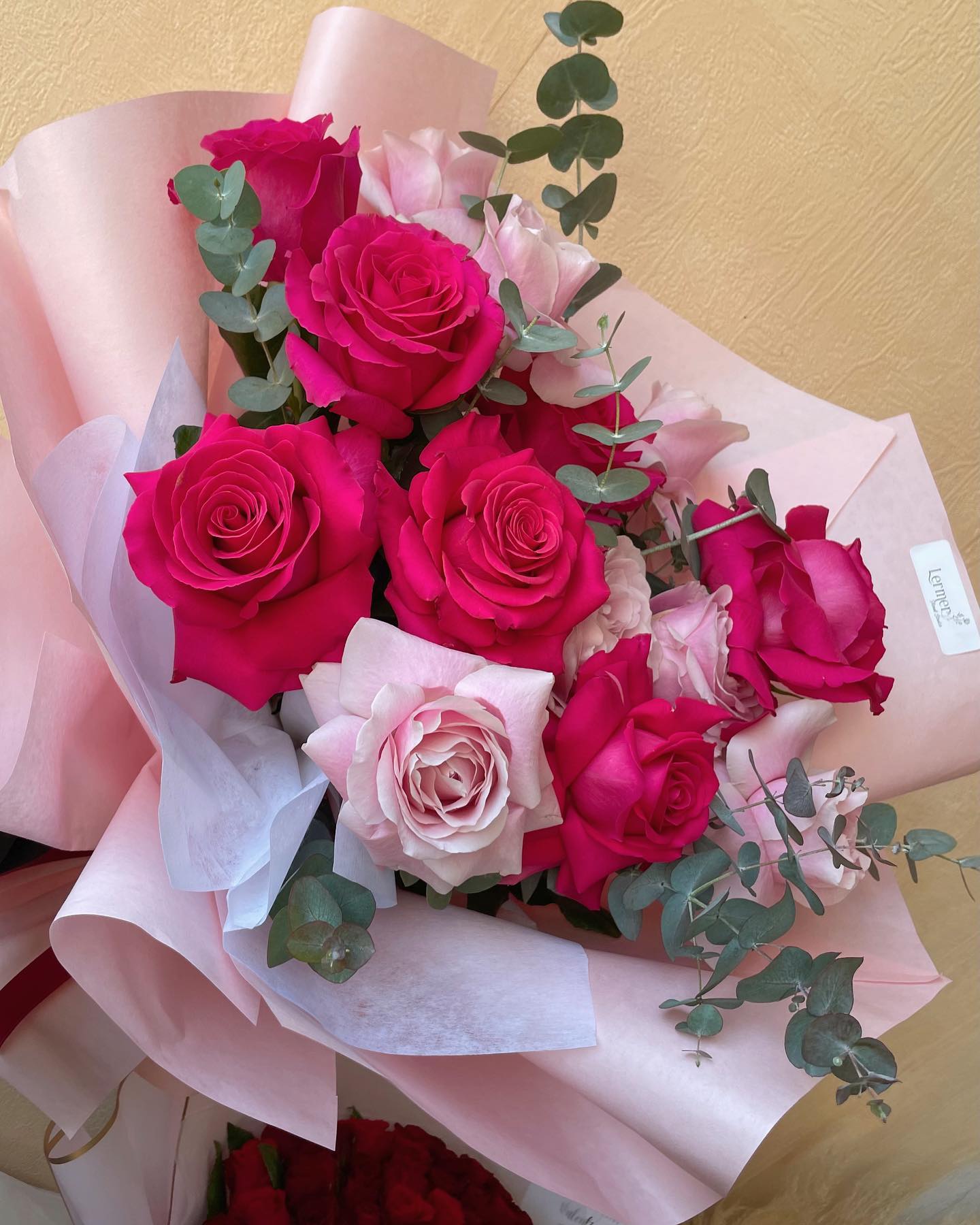 The Nena light pink rose has a lovely pink in the center that gradually transitions to a lighter pink on the outer petals. Nena Roses have an average vase life of twelve days with proper care and handling. Candy and romance come to mind by seeing it.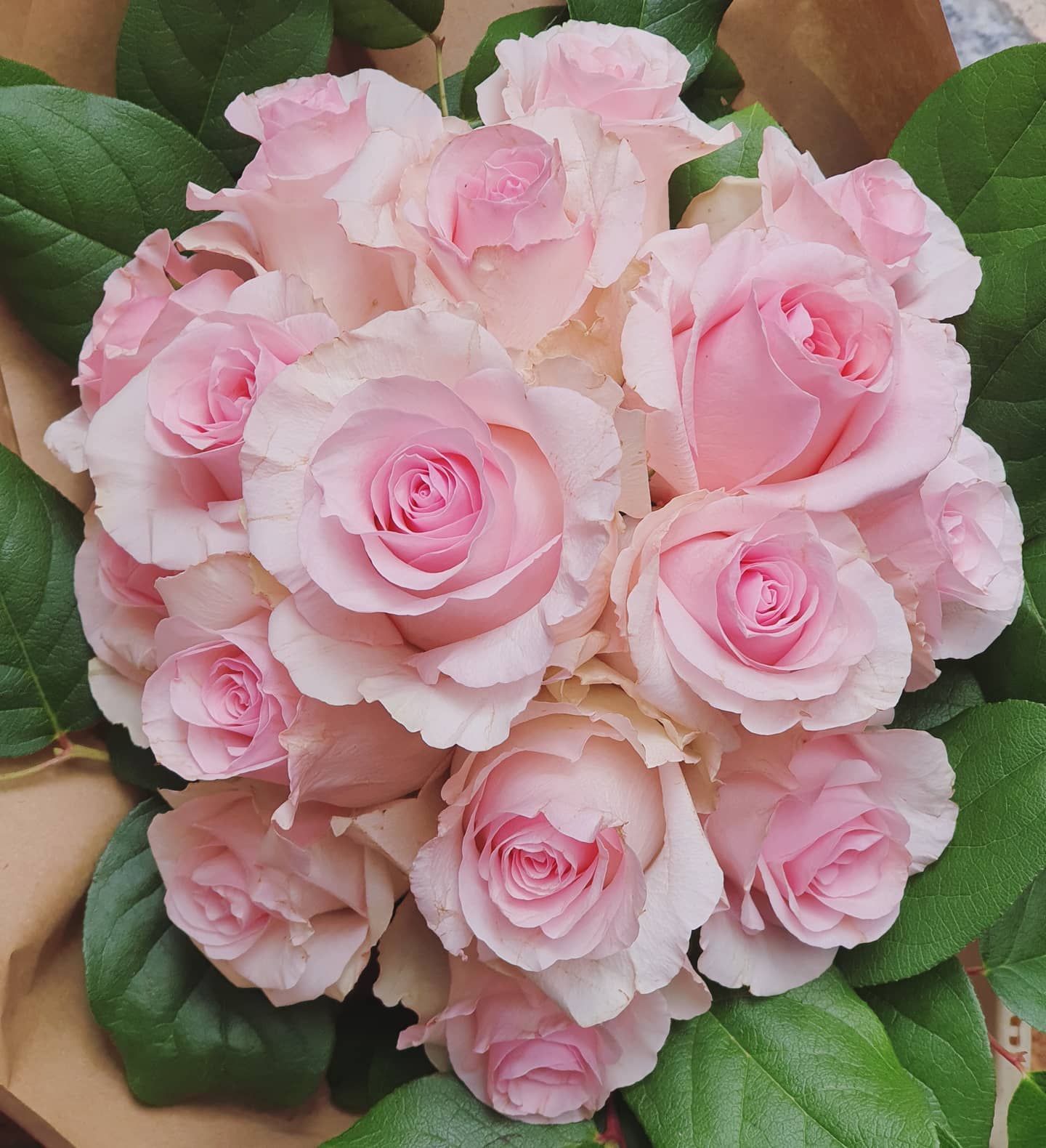 Rose Nena by @lucreziadreamgrows
7. Rose Playa Blanca
Named after the beautiful pure white sands of the Spanish Playa Blanca, this rose boasts a double-hearted head that makes the perfect wedding flower. But also for all other events, Rose Playa Blanca is an awesome rose to use.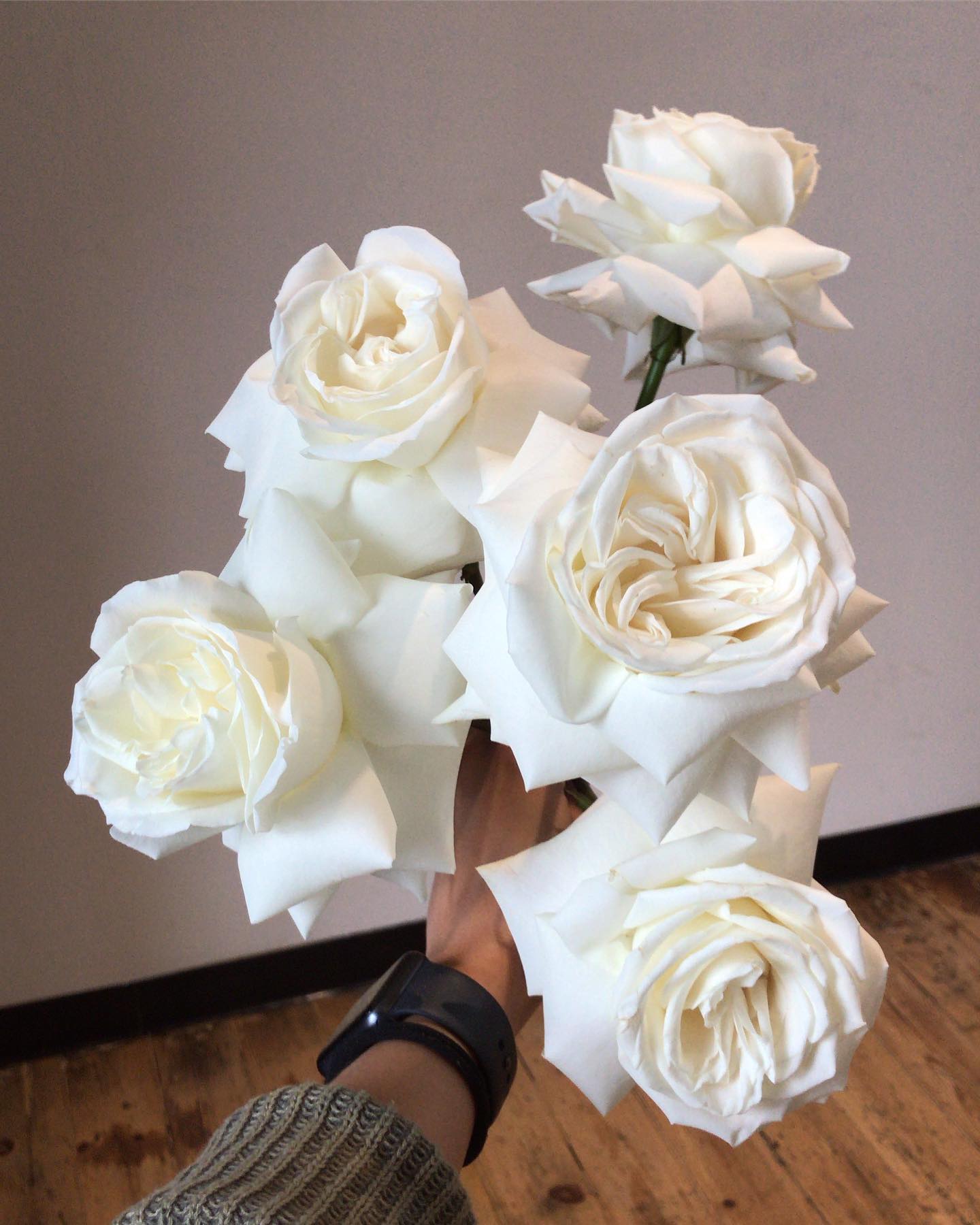 Rose Playa Blanca by @anthesisco
8. Rose Esperance
This classic variety of roses has a vintage feel and looks great in any vase arrangement and wedding bouquets. Rose Esperance is a bicolor rose with creamy white outer petals and different shades and layers of pink. And light green outer petals with hints of light.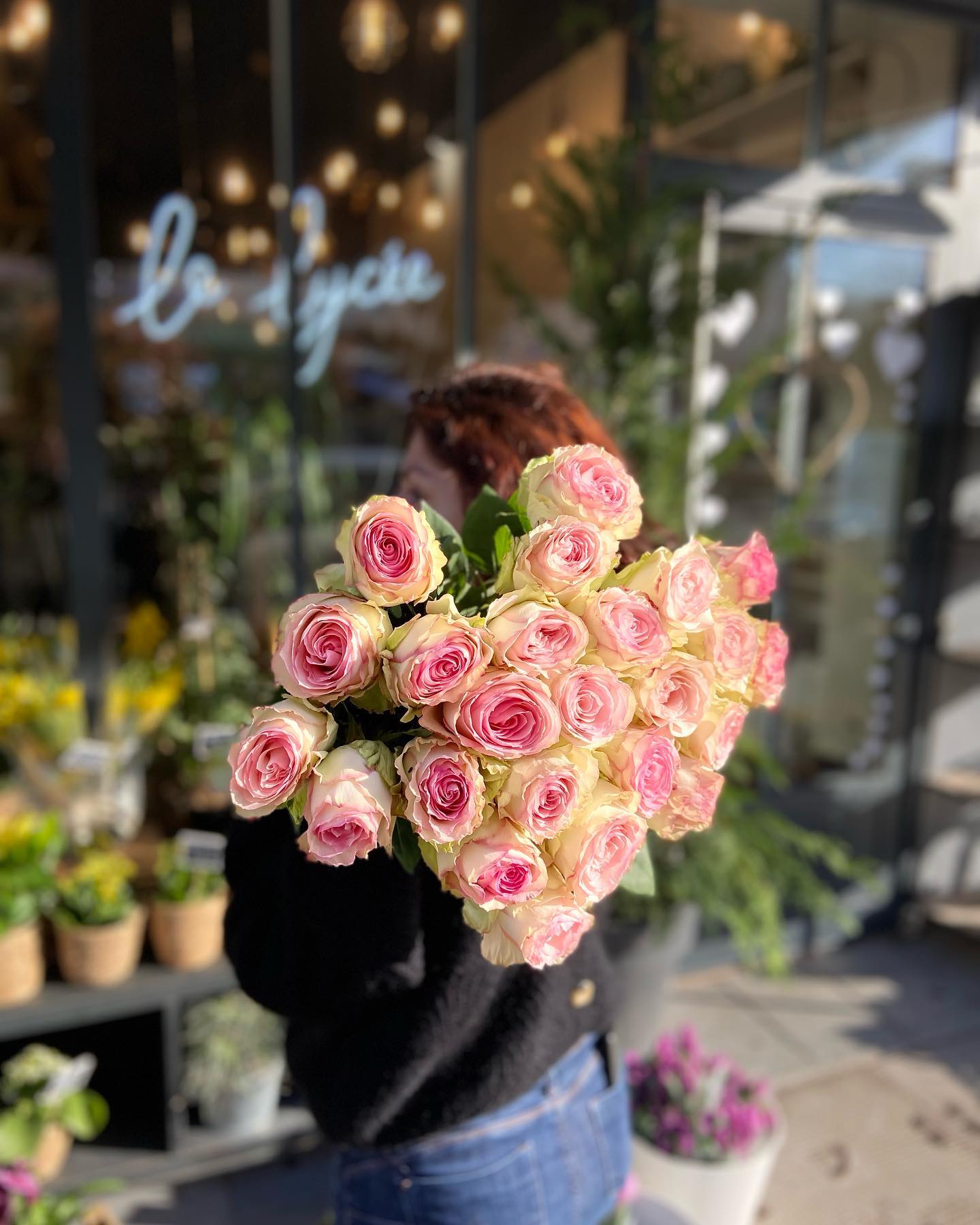 Rose Esperance by @lelyceeangers
9. Rose Nude From the Tinted Prestige Collection
This collection is to make sure, floral designers can be assured there will be enough availability in those beautiful nude and brown colors. Nude was originally named after the Western-European-Centric Caucasian skin tone. The term nude has expanded not only in fashion but also in society as it embraces diversity. While the outside world attempts to express its expansion, the use of the color nude in designing continues to follow the original shade. Neutrality is attributed to the color nude. Unsurprisingly, this same neutrality means it's a perfect accent color for any other shade.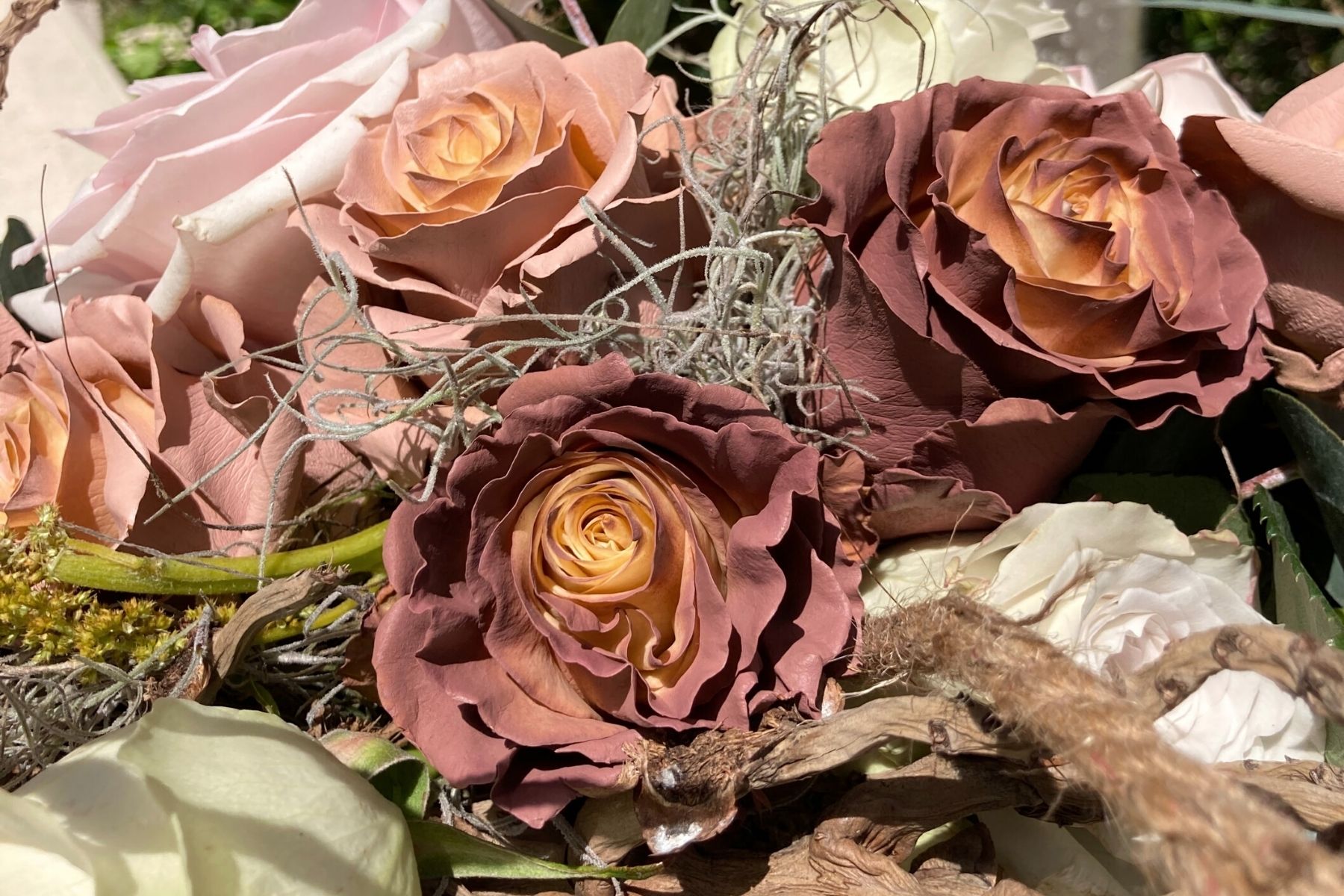 Rose Nude from the Tinted Prestige Collection
10. Rose Mandala
The rose Mandala is a lovely pink rose characterized by its pretty ruffled edges. The dreamy, creamy outer petals gradually move toward a medium pink color in the center. A highly versatile rose that fits well into a lot of color schemes, and is extremely suitable for weddings and events like Mother's Day 2022.

photo : @saragardeninc
Preserved Lulu Roses for Eternal Gifts
Preserved Lulu Roses are not a variety , but certainly worth mentioning for Mother's Day 2022. They are one of the most beautiful ways and alternatives to decorate and transform any space you want to give their versatility! Their eternal character provides you with long-term pleasure, as well as gifting them as decorations.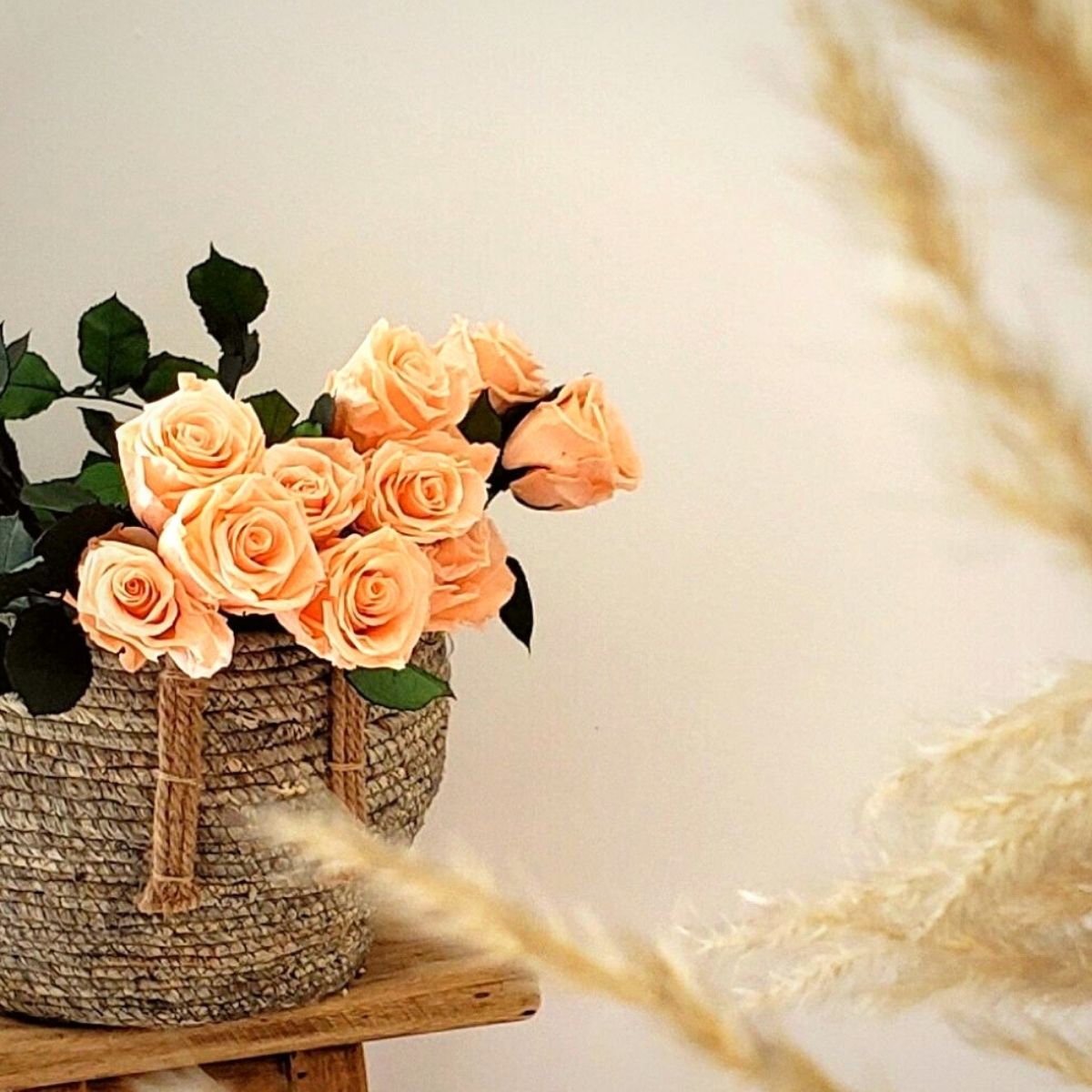 Preserved Roses - Lulu Eternal Roses
Top 10 Roses for Mother's Day From Several Product Lines
Located in Cotopaxi, in the South of Ecuador, Naranjo Roses has consolidated as a group of farms in the production and exportation of premium quality roses. The group has four product lines: Natural Roses, Garden Roses, Tinted Prestige Collection Roses, and Preserved Roses.