Did you know that, besides a vast range of high-end standard, specialty, and spray roses, United Selections is breeding a fine assortment for retailers worldwide? Since the focus is mainly on the top-level roses, it is now time to give the retail assortment the floor for a showdown.
Retail Roses
So, what are we talking about here? Isn't any florist a retailer? Basically, yes. However, when we speak about flowers for the retail segment, people generally mean a level below florists and floral designers: the supermarkets, garden centers, gas stations, and all other places where flowers are not the core product, but a commodity that is mass-produced. Mostly, retail flowers are ready bouquets.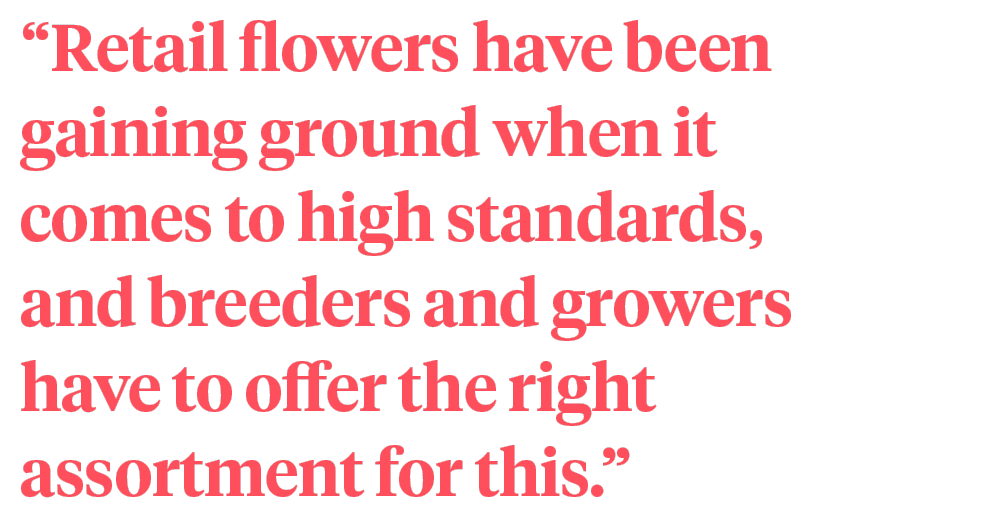 Retail Quality
Don't undervalue the quality of retail these days! It may sound cheap to buy your flowers in a supermarket, but these channels have been focusing more on freshness, quality, and eye-catching bouquets over the past five to ten years.
Unlike the every-single-one-is-unique florist bouquets, retail bouquets are still very much impulse purchases, so they must meet more and more the demands of consumers too. And often even more than florists, supermarkets are committed to sustainability labels that require a check upon the origin of their flowers as well as their carbon footprint. And a short production span is also quite important for the year-round demand of the retail sector.
In short: retail flowers have been gaining ground when it comes to high standards, and breeders and growers have to offer the right assortment for this.
Retail Assortment
United Selections has a fine assortment of retail roses that deserve your attention. Let's put some of these in the spotlight.
1. Rose High Key
You might have read about this rose already in the article 'Rose High Key Adds A Luxury Touch to Your Mixed Summer Bouquets', or seen it for real during the Open Days in January or the 2022 edition of IFTEX.
If you have met Rose High Key, you must have noticed its beautiful two-toned colors that fit perfectly in both summery colors and the upcoming autumn season as well.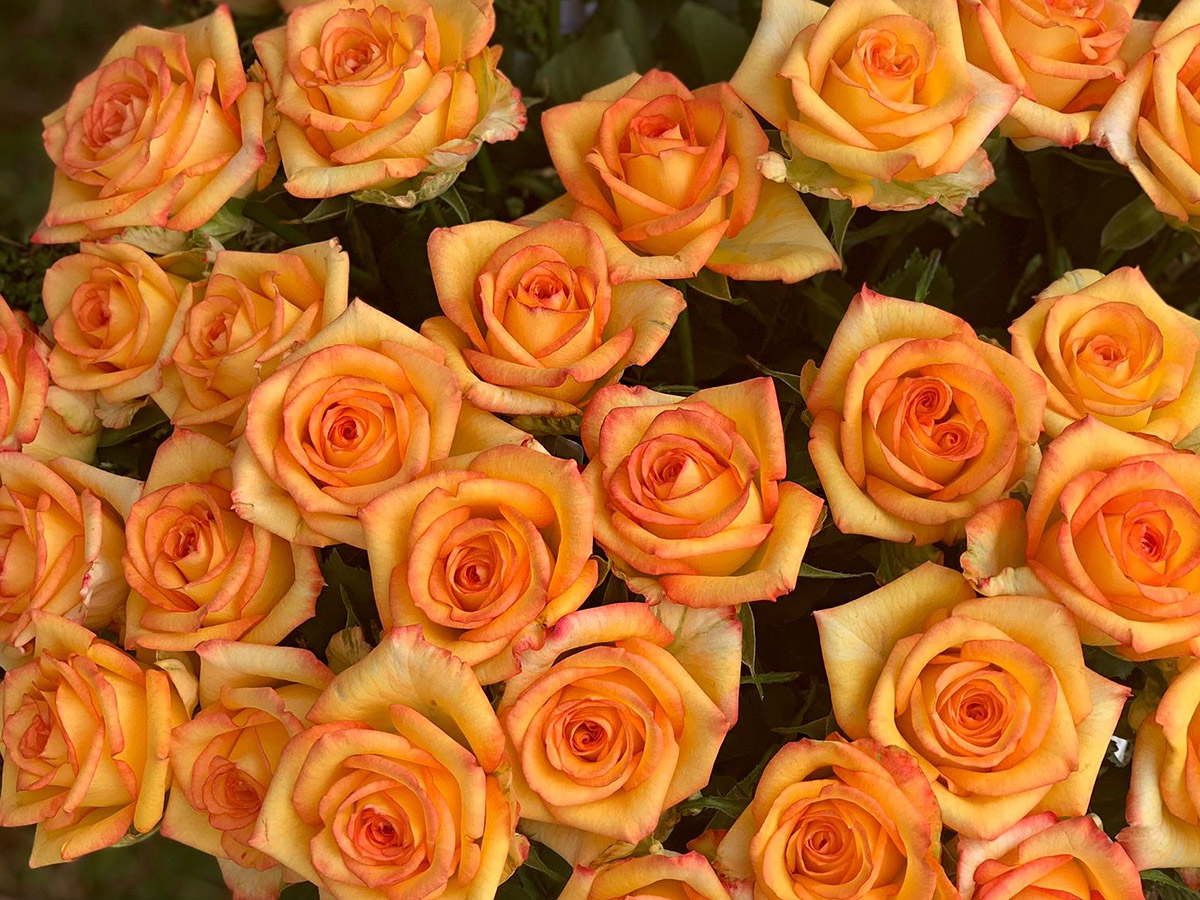 2. Rose Red Promise
This rose brings the promise of love, adoration, and commitment. The beautiful red velvety Rose Red Promise will have many wondering why it is called a retail rose. It will absolutely be doing well with florists as well.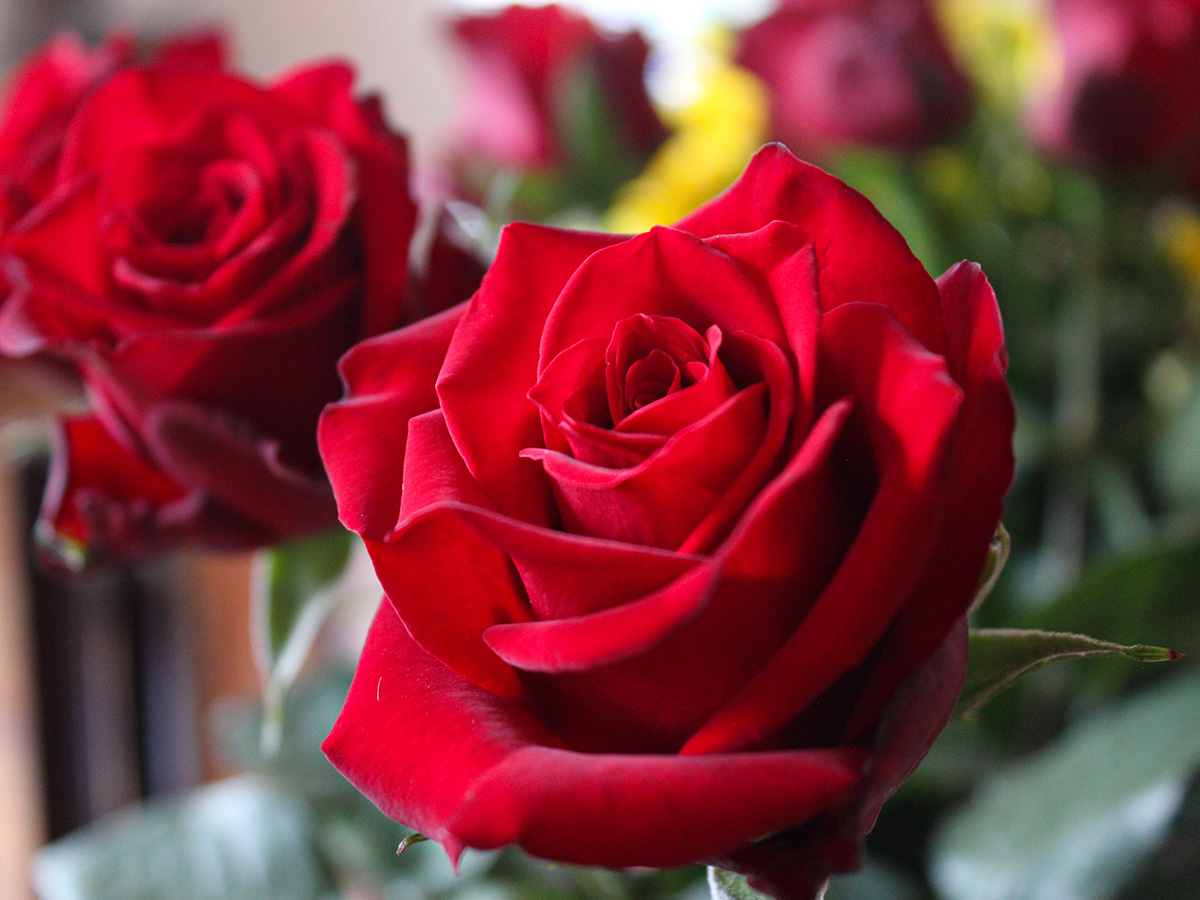 Besides the Rose High Key and Red Promise, United Selections has four roses that seem to complement each other; Orange Smile, Red Smile Yellow Smile, and Frosty Smile. The binding factor is that all bring a smile to your face.

3. Rose Orange Smile
Did you know that orange roses represent joy, warmth, and enthusiasm? An orange smile is a smile full of passion, confidence, and intense love. Are you open to feeling the love of this newly introduced orange-colored rose?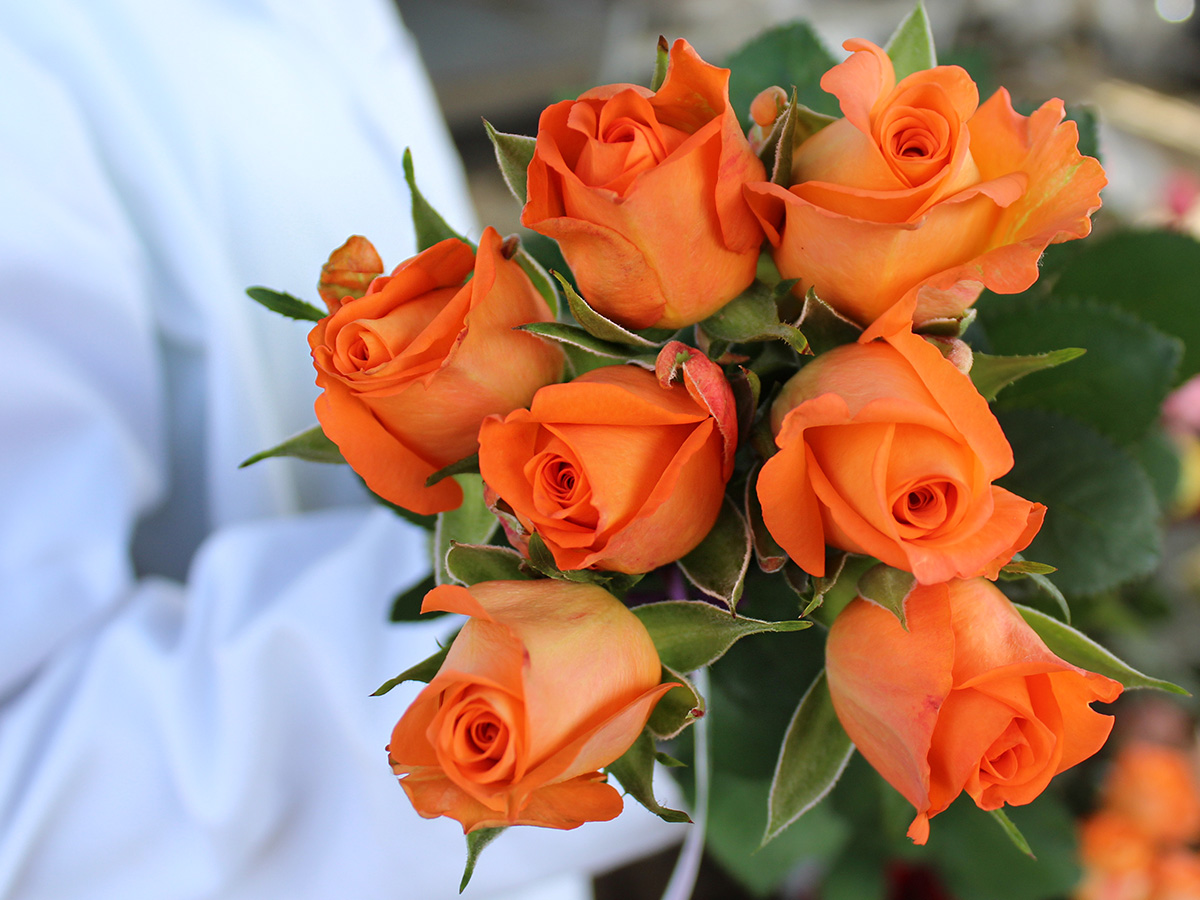 4. Rose Red Smile
Paint a smile on your loved one's face effortlessly with this novelty red rose. Red Smile is the perfect red rose to evoke a smile filled with love and enchanting sentiments. A real addition to your retail assortment throughout the year and for special days like Valentine's Day and Mother's Day.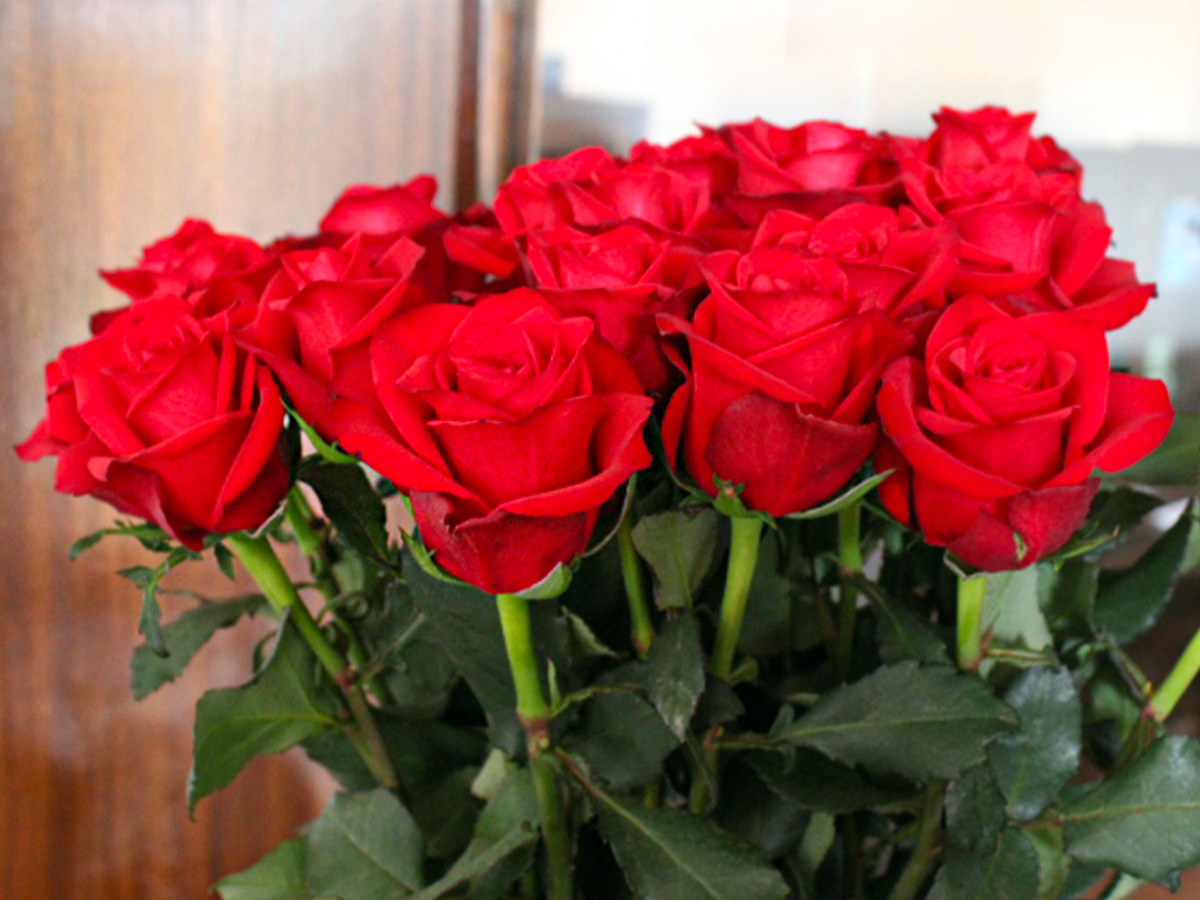 5 & 6. Rose Yellow Smile & Rose Frosty Smile
Introducing two varieties that complete the Smile series for now. These wonderful fresh yellow and white roses will make any retail bouquet stand out.