How's that, growing orchids with a royal appearance and be crowned the 'Orchitects' of the floriculture sector? VG Colours does all this with their Royal Art Orchid Collection.
Dutch Design Meets Horticulture
The Netherlands is worldwide recognized for its Dutch Design, mainly minimalist, experimental, innovative, quirky, and humorous designs. Always a little against the established order. Some years ago VG Colours launched their contribution of Dutch Design with a highly innovative concept in the floriculture sector called the Royal Art Orchid collection. With this collection, a piece of 'living home design' was created. The development of this design technique produces a unique product within the orchid world. The great diversity of colors fits well with current trends. Strikingly colored flowers are the eye-catcher in the living room of today's style-conscious woman.
Orchids with a Royal Appearance
Each color is unique. But together the Royal Art Orchid collection gives an exclusive look. The collection includes the color blue. This blue color forms the basis. The royal blue color is a trendy color with many possibilities. But also blue combined with pink is a real feast for the eyes. The collection also consists of purple, green, orange, pink, and combined colors. The pursuit of perfection continuously produces new trendy colors.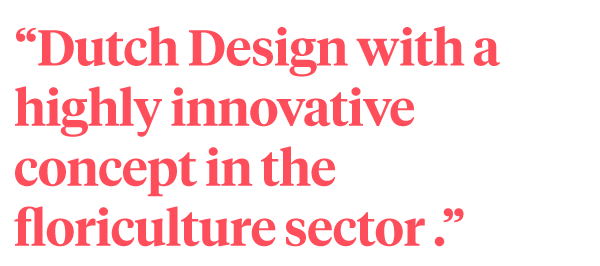 Recognized by Its Strength
You can recognize a beautiful plant by its strength. Dark green and shiny leaves and flowers that are nicely straight. It is also important that there are many buds on the branches and that all buds look healthy. The collection is colored especially for the moment. After good care, beautiful white flowers will return.
Highest Quality
The Royal Art collection is of the highest quality. The plants are grown sustainably with respect for people and the environment. VG Colours is MPS certified. With this demonstrable transparent certification, the company contributes to making the entire chain more sustainable. MPS makes the sustainability of horticulture measurable. In the field of the environment, VG Colours uses as much biological crop protection as possible, cultivates energy consciously, and creates optimal working conditions for employees.