Vip Roses by Sassen looks differently at most flowers, certainly at roses. They added an extra dose of creativity to the rose that is top, and sometimes even over the top. But always well-done and of great quality. Marc Sassen from Vip Roses:
"To guarantee the quality of all these toppings, it's important that the roses are not harvested too raw."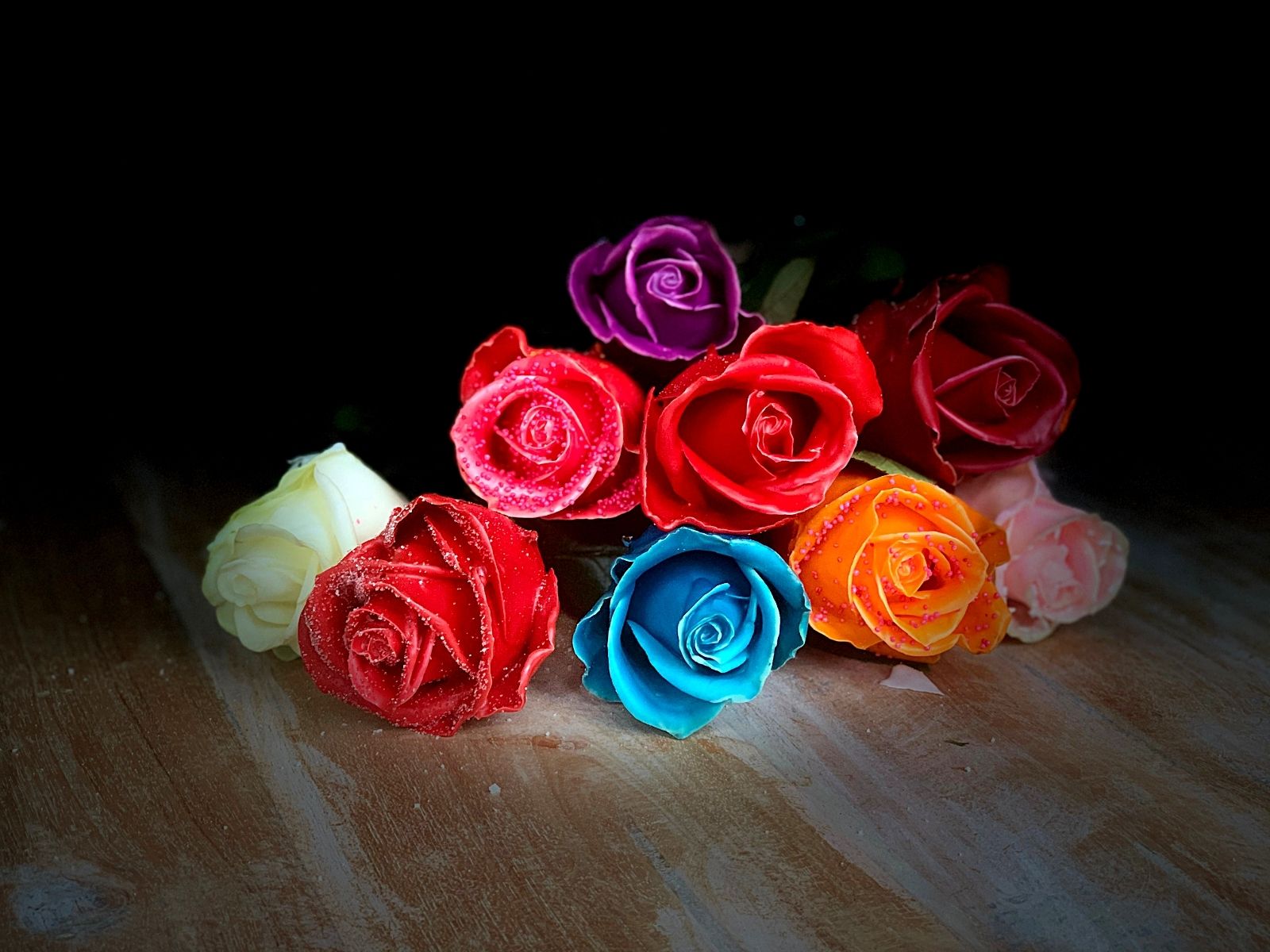 VIP Toppings
This is their view on Dümmen Orange's new rose Snowstorm+. And there are many more colors, dippings, coatings, and seasonal add-ons to choose from at VIP Roses by Sassen. Nothing is impossible. For your information: the original color of Snowstorm+ is snow white...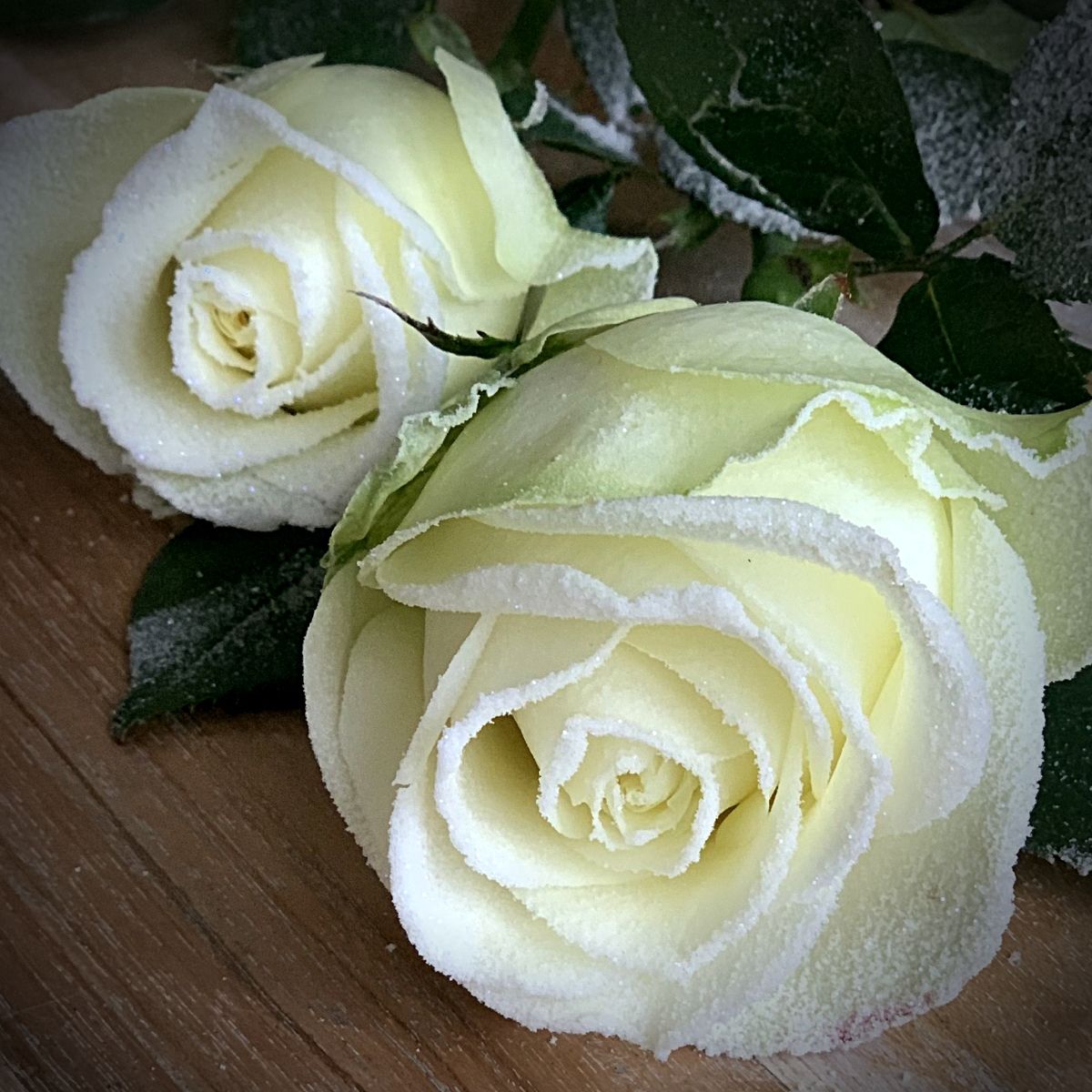 Frost and Sugar Candy, and Sugar Love
These Roses appear to have sprung from a winter landscape with their snowy look. Their true colour is still present and they have simply received a dusting of snow. These special frost roses make a wonderful surprise addition to any winter arrangement.
Above you see the Snowstorm+ roses in two varieties. The Frosted ones, which fits perfectly with the name of the rose: Frosted Snowstorm. How cool is that? The second are two varieties of Sugar coating; 'Sugar Love' which comes with a pin with a red heart, and 'Sugar Candy' which comes with a Cristal pin.
Wax Roses
And then, of course you have the waxed roses. The flower head has been completely covered in wax. Once the rose has seen it's vase life through, the head can be cut from the stem. The waxed bloom will remain stunning for an additional 2 to 10 weeks!