Hi, this time I'd like to talk about my fluffy and soft bouquet with Snowstorm+ roses.
Rooted in Floristry
Living in St. Petersburg, I am the founder of an online school, the Turcan Flower School, which is completely in the Russian language, so do not forget to turn on your auto-translate when you visit this page. After doing so you can easily discover my videos with tutorials and DIY. Besides my Flower School I own the Turcan Flower Bureau in St. Petersburg. I combine a flower shop, and an area to organize offline and online workshops, and also a place for holding meetings, discussions and presentations not necessarily related to floristry.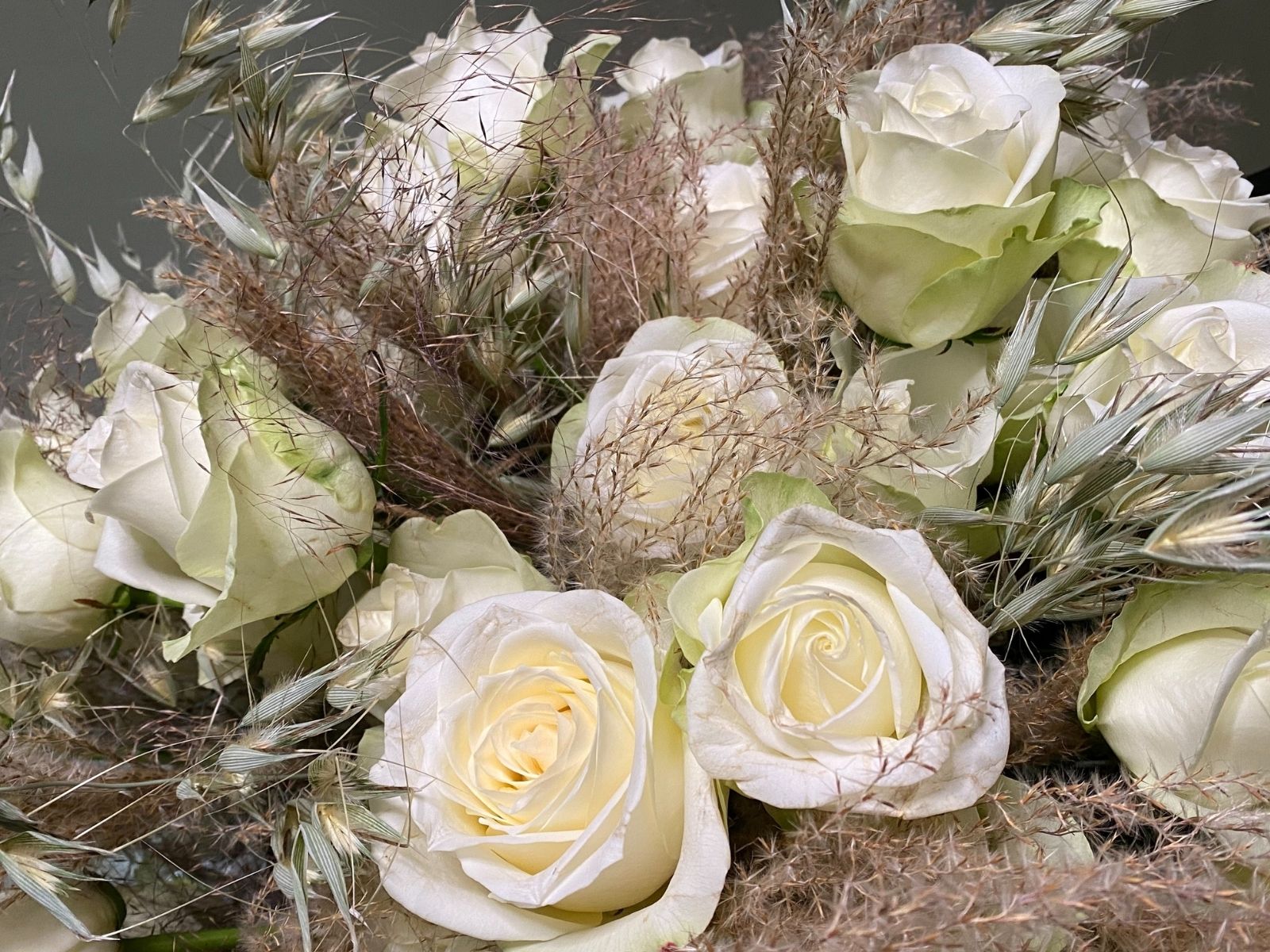 Rose Snowstorm+
You can understand that, as a professional florist, I get in touch with a lot of growers and breeders. People asking me to see the flowers and create my beauty with those flowers. That is also something I did with the Snowstorm+ roses. I received these roses from grower Rift Valley Roses via Dümmen Orange, the breeder. I decided to create a fluffy and soft bouquet with Snowstorm+ roses.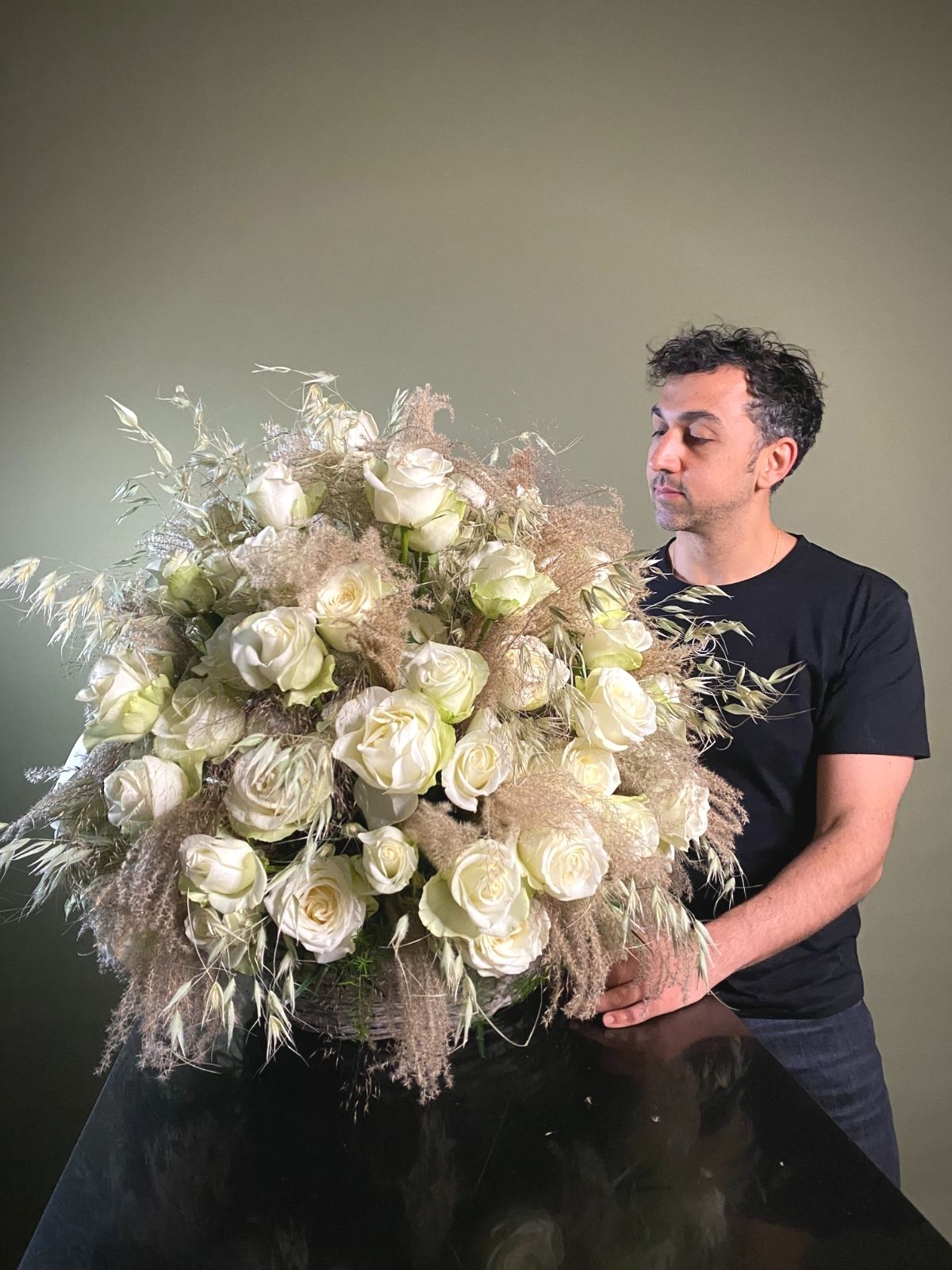 The Snowstorm+ Roses Will Be available Next January
I know the roses will be available to the markets somewhere next January, and you can read more about it in the article Dümmen Orange introduces Snowstorm roses.
A Fluffy and Soft Bouquet with Snowstorm+ Roses
I hope you like my creation!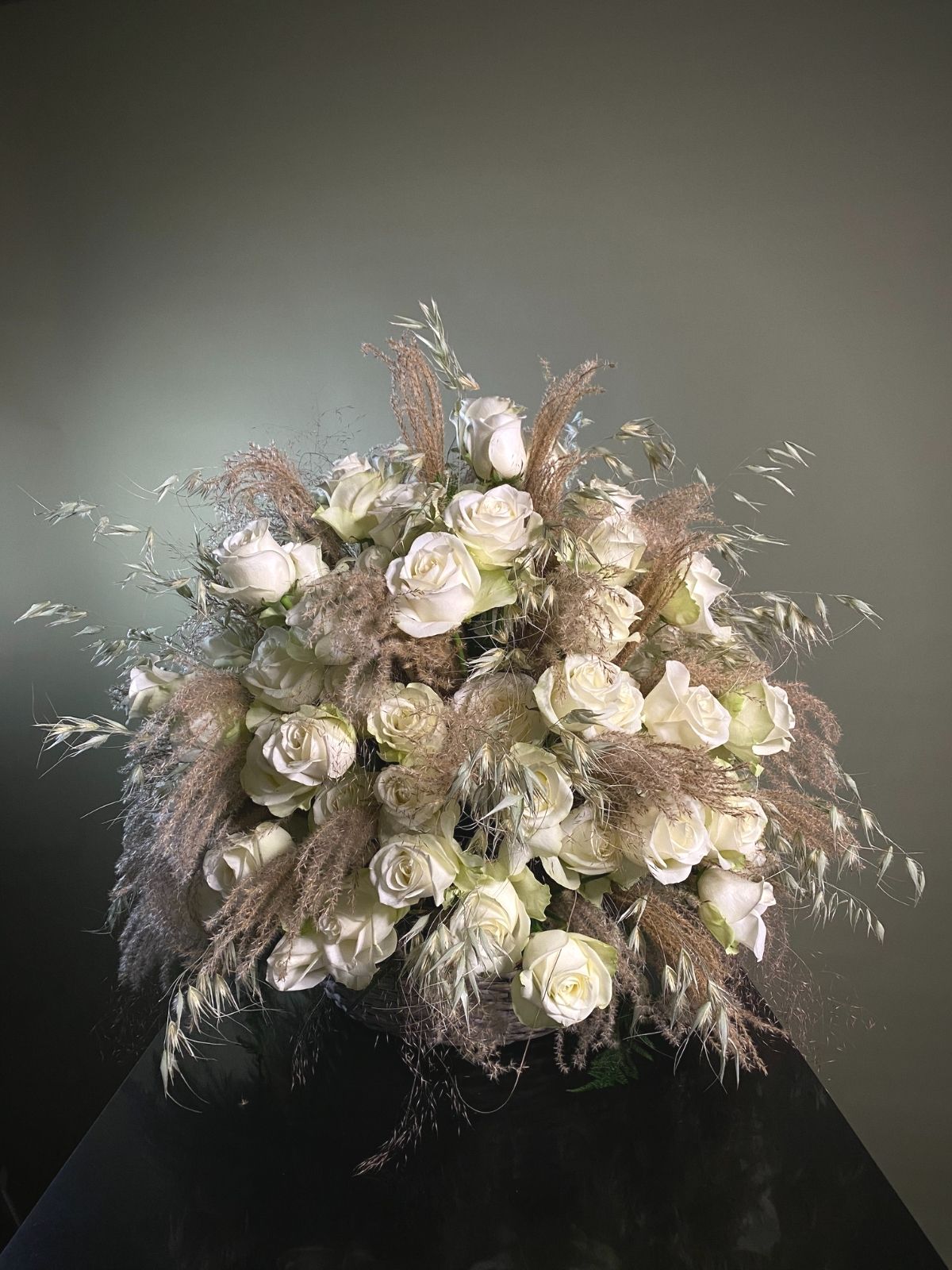 See you next time, Dmitry