You Want Colored Flowers?
At Hoven & de Mooij, as a specialty supplier in Aalsmeer, I am constantly looking to fulfill the wishes of the customers, mainly florists. What products do our customers want, and how can we supply them? Can we supply the flowers? Are they available? Can we meet that demand? What do we do when they want colored flowers? Rainbow flowers, tinted flowers, etc. We say 'Yes!' of course.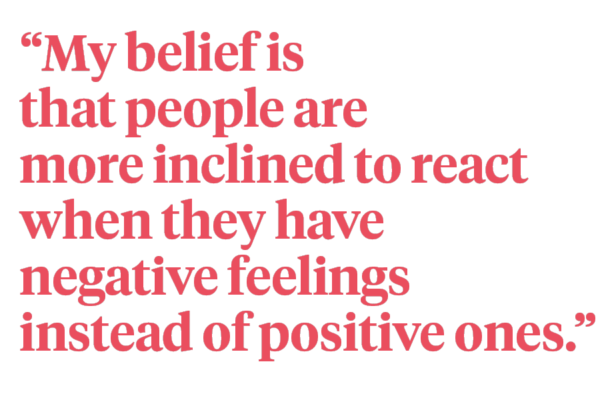 Is This Natural?
As the dyeing and coloring techniques are becoming more and more ingenious, we are now at a point where customers occasionally no longer know whether the flowers are natural or whether they have a color addition. 'Is this the real color? Is it natural?', are questions I hear often nowadays. And what I see and hear is whilst previously many people had very strong (and more than often negative) opinions about color-treated flowers, many opinions now are more nuanced. Specifically, with a new range of more natural-looking colors. Have you seen the new coloring in tulips and Anemones for example? I do use these examples as a plea for colored flowers. But I like the bright colors as well.
I Think Many People Like Colored Flowers
For sure, strong opinions amongst some florists will always be there. Especially when you look at the rainbow varieties or the very bright and different from natural coloring, in roses and other flowers. Last week I saw even a very bright blue Ranunculus. And the comments of florists... wohoo!! My belief is though, that people are more inclined to react when they have negative feelings instead of positive ones. So my guess is that most don't react, and do not have such strong negative opinions about it. And do actually like them.
Where do I stand in this? I myself, I think I am a person who looks like it like: 'how can we apply it?, Where are you using the dyed flowers for?' And then use them when you feel like it! So I plea for colored flowers!
Supplier Of Rainbow Flowers
At Hoven & de Mooij, we are the supplier of, among other things, the Rainbow products. Rainbow products are the products in which many colors are implemented in a single flower. Like Roses, Chrysanthemums, Gypsophila, Tulips, Gerberas and now also in Hydrangeas. The products that are truly Rainbow do well in Asian and Eastern countries. Now we see that products with pastel colors and pastel Rainbow are doing well in most European countries, and certainly in the Scandinavian countries. Especially in the wedding season we see that there is a high demand for the pastel-colored flowers.
But besides weddings, we also see at other events that the decoration with Pastel tinted flowers can work really well. Besides fitting in a color scheme, designs can also be increasingly eccentric.
What could be better than to make your flower arrangements stand out with special colors? At company parties the flowers in the color of the company logo. Or during a championship, roses in the color of the club or the flag of your country. These colored flowers on special occasions always do well and certainly will start many conversations. You know that most people have strong opinions about the coloring of flowers. And I promise you, at the consumer level, way more positive opinions than negative. This for sure is a plea for colored flowers.
Bring Rainbow Roses At a Party!
What I always like to do is to bring a bunch of rainbow roses at a party. And then look at people seeing it for the first time. And then hear the reactions! How that is possible! Just do it once yourself and enjoy the how-is-it-made-ideas that people have. And for sure you will always see really happy faces when you give rainbow flowers to children. This says enough, doesn't it?
I like that - I want it
It's a trend nowadays that many customers buy with the idea of: 'I like that - I want it.' Colored flowers are accepted nowadays, although they may be very different from the natural assortment people are used to. Social posts with colored flowers show you many different ways of how to apply colored flowers in arrangements and designs. But you see always happy people! As with other flowers. Understand that the color treatment does not affect the vase life of the product at all (Yes, it did in the past). And know that all suppliers we work with, are using products that are safe to work with and environmentally friendly.