About
Chrysanthemum Chic Rainbow
Instant happiness guaranteed!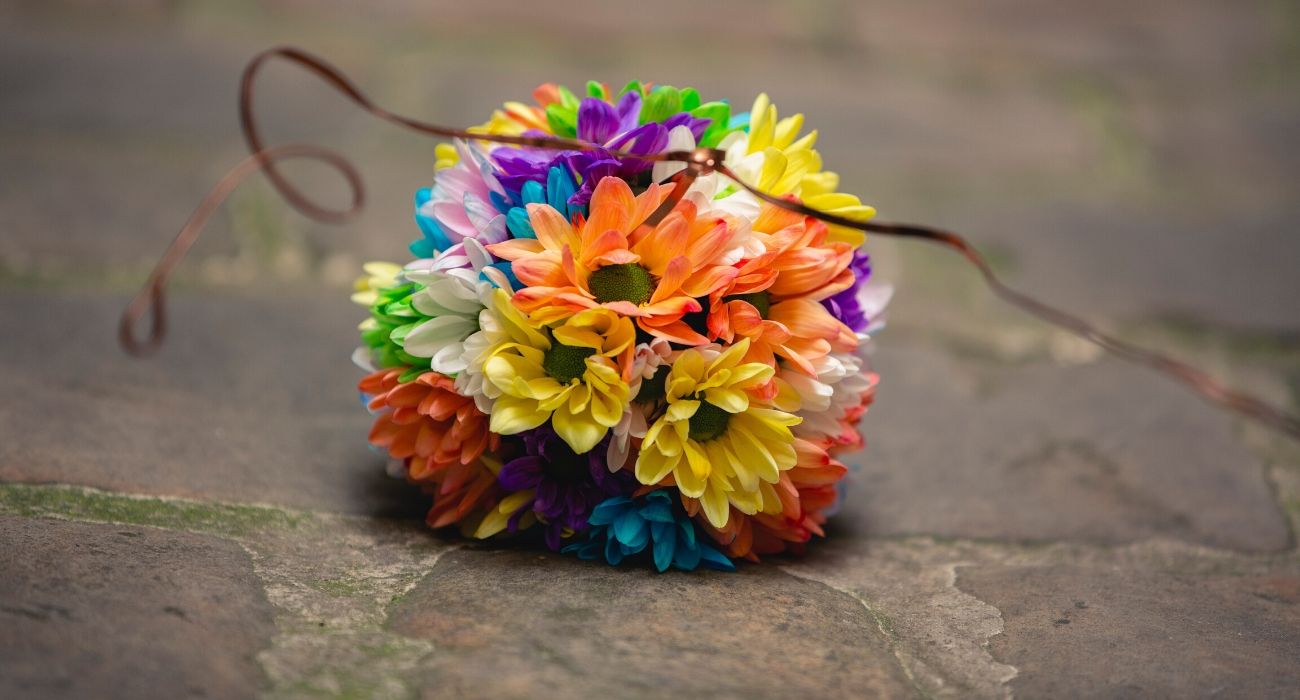 Chrysanthemum Chic Rainbow
Chrysanthemum Chic has a strong foundation for versatility: So, discover the Chrysanthemum Chic Rainbow. Sometimes you want more color in your life. Yellow for new energy, pink for romance, red for passion, purple for spirituality, or green for tranquility.
Playing With Colors
Playing with colors is so much fun! Forget about color conventions and expectations. These bright mixes of rainbow colors guarantee instant happiness.
Chrysanthemum Chic Rainbow Care Tips
Use a clean vase and fresh tap water
Add liquid or powdered flower food
Cut 3 – 5 cm from the stem using a clean knife or secateurs
Make sure there are no leaves in the water
Chrysanthemums, like all cut flowers, are sensitive to draughts and direct heat
Don't place the chrysanthemums next to ripening fruit or vegetables. The ethylene produced by the fruit and vegetables makes the flowers die earlier
Top up the vase with fresh tap water
Refresh the water every few days when it gets cloudy