During the Captain Calla Days, I had the pleasure of visiting the calla breeders from Kapiteyn, famous for their 'Captain' calla varieties. The magic happens in a small town called Breezand, way up north in the western part of the Netherlands. A long drive, but it was worth it!
Meeting Kapiteyn Captain Calla
I had the chance to speak with several key figures at Kapiteyn. One was Sjim Kapiteijn, the Marketing Manager. Of course, I was curious about the origin of this renowned and pioneering entity in the floriculture industry. And who better to ask than someone whose surname holds a rich legacy?
Sjim Kapiteijn:
"The history of Kapiteyn originally began in 1898 when one of our forefathers Leonardus Kapiteijn became the boss of a new flower bulb company in the town of Lisse in the famous Dutch 'Bollenstreek' ('Bulb Region'). In 1926 two of Leonardus' sons decided to move up north to the area where we still are, Breezand, and start from there.

The two brothers started as a grower of tulip and hyacinth bulbs. To this day we still grow tulips and hyacinths ourselves and added lilies, daffodils and callas to our assortment.

After World War II we started exporting our products. At this moment we have four significant branches – an export firm, a breeding company, a nursery, and a dry sale production unit."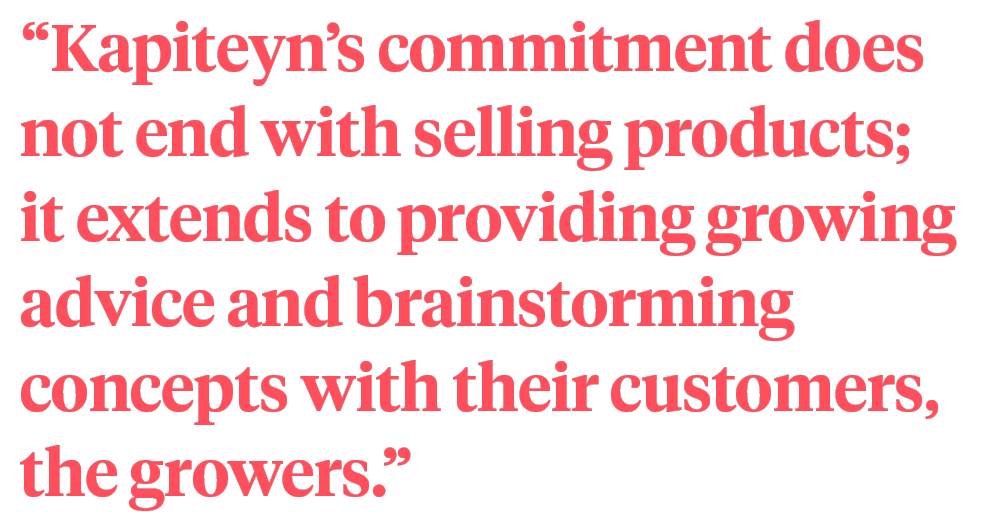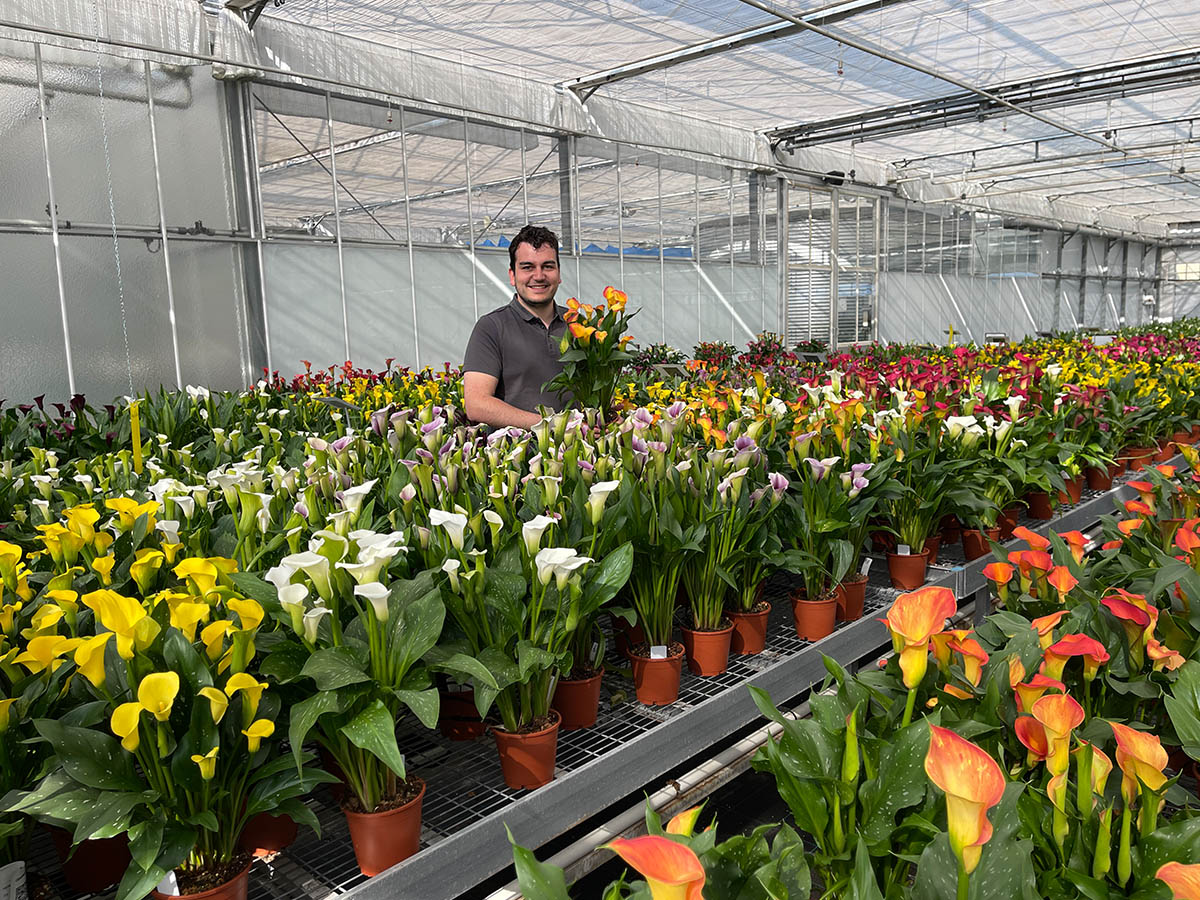 Lennaert Kapiteijn is one of the Managing Directors of the Kapiteyn Group. He explains why the 'Captain' in Calla Captain is so important for buyers to look at:
"As breeders of callas, we believe that 'new' alone is not good enough. We work on improving our calla assortment every day, together with our chain partners. The Captain Calla brand is known worldwide and we have found the methods and techniques to deliver them year round, for every festive moment, in the highest quality possible. We strive to create Captain Calla as a well-known brand among Calla's worldwide."
The African Native Zantedeschia
One of Kapiteyn's most intriguing narratives is their story of cultivating calla lilies – an African native, botanically named 'zantedeschia'. This journey began around 1994 when Kapiteyn started to breed. After that, callas were at first marketed as cut flowers. The calla, commonly known as the calla lily in the US, soon transitioned into a pot plant, contributing to 80% of Kapiteyn's production and national and international supply today. Notably, North America remains an essential region for the company's breeding and innovation efforts.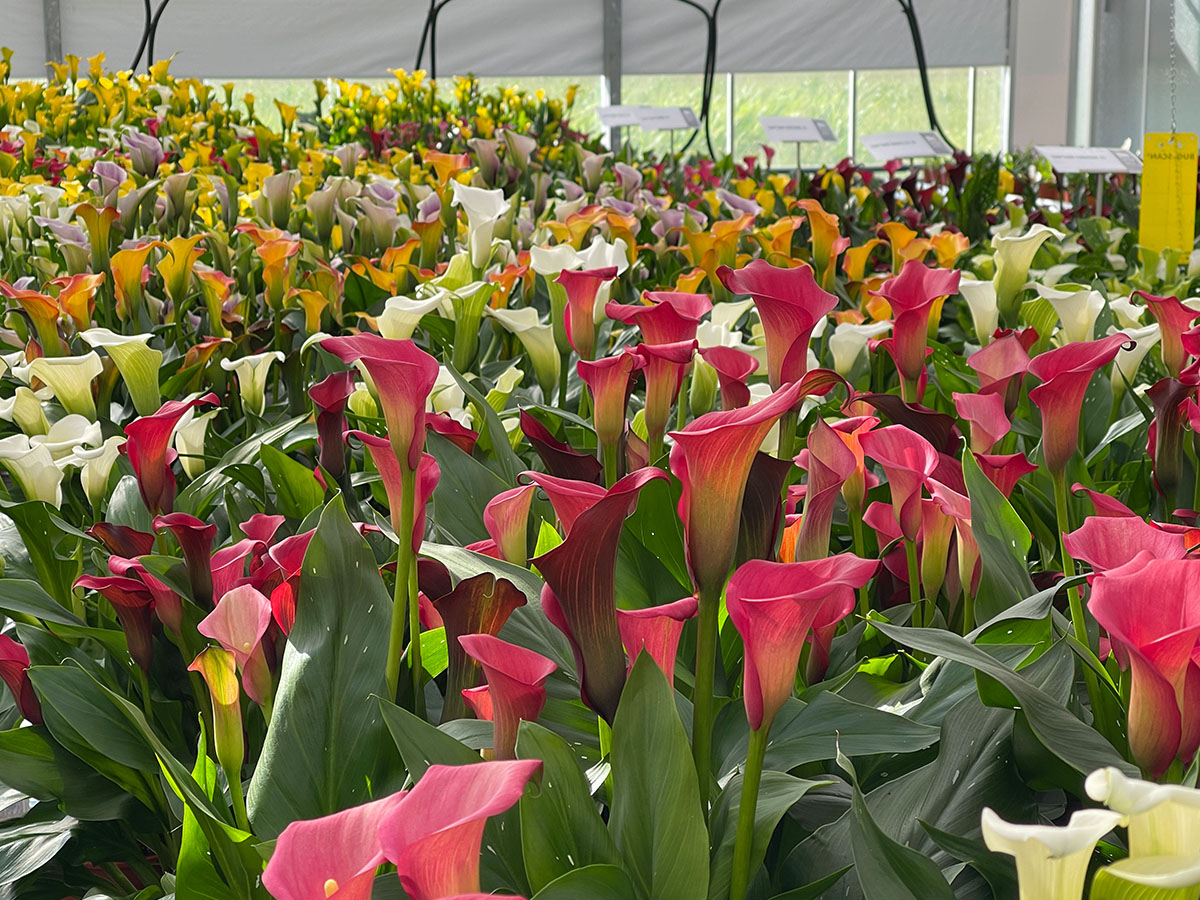 The Focus of the Breeding Process
Bas Groenendijk, the breeder at Kapiteyn Captain Calla, explains the focus of their breeding process:
"The key is to have short stems on the plant. We are continually looking for innovation, different colors, and in the future, we're aiming for a different leaf type."
This highlights the complexities of the breeding process. The duration from cross-breeding a calla to production spans between 8 to 10 years, demonstrating the dedication, patience, and intricate science that goes into each variety.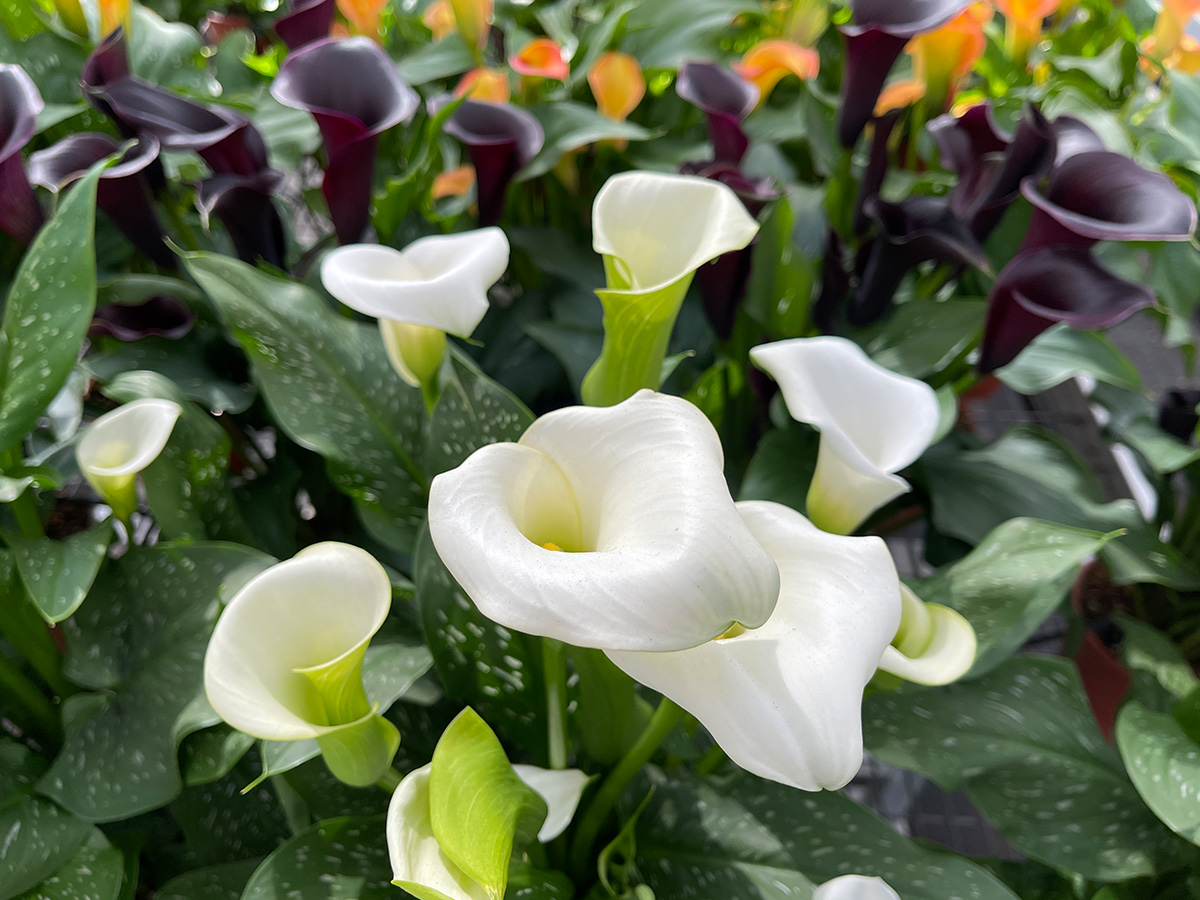 Developing New Calla Captain Varieties
Lennaert Kapiteijns tells about the different stages of development:
"It is important to be up-to-date on all the latest developments in propagation, cultivation, storage, and optimum preparation. The process of calla starts in the breeding greenhouse and ends at the consumer's place. We have to make sure all steps in the chain are happy with calla and that every variety that we select and process in the chain is a long-lasting and future-proof genetic.

Besides the breeding process, our brand-new storage facilities can hold good genetics of calla for at least 12-14 months. This is to ensure year-round reliable deliveries of calla tubers around the world!"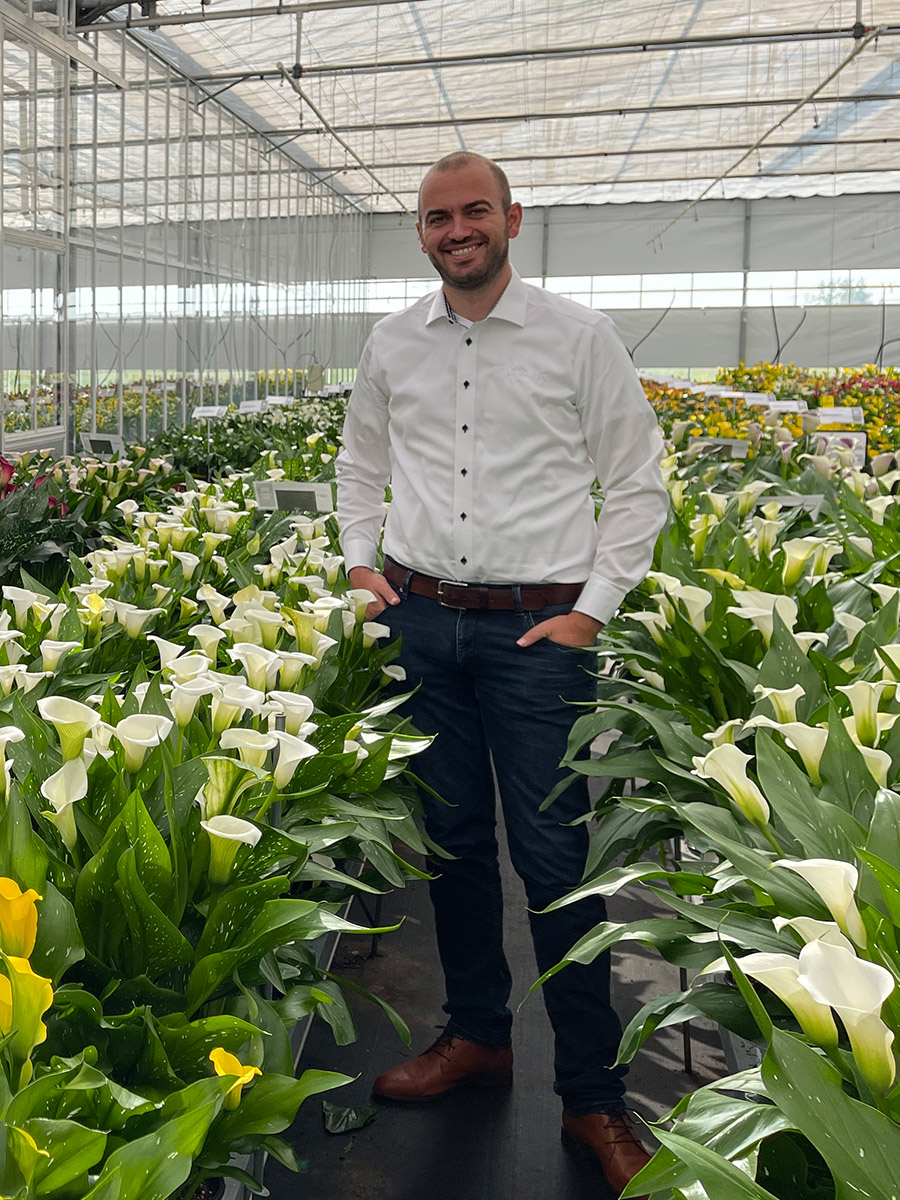 Calla Aetiopica or Calla Aestivae?
As far as my knowledge of callas reaches, there are two varieties of these flowers/plants; Aetiopica and Aestivae. Could you explain to this layman what is the difference?
Bas:
"The calla family includes two primary variants - Calla Aetiopica and Calla Aestivae. The former, known for its white flowers and long stems, is a rhizome, while the latter, recognized for its medium and smaller flowers, are tubers."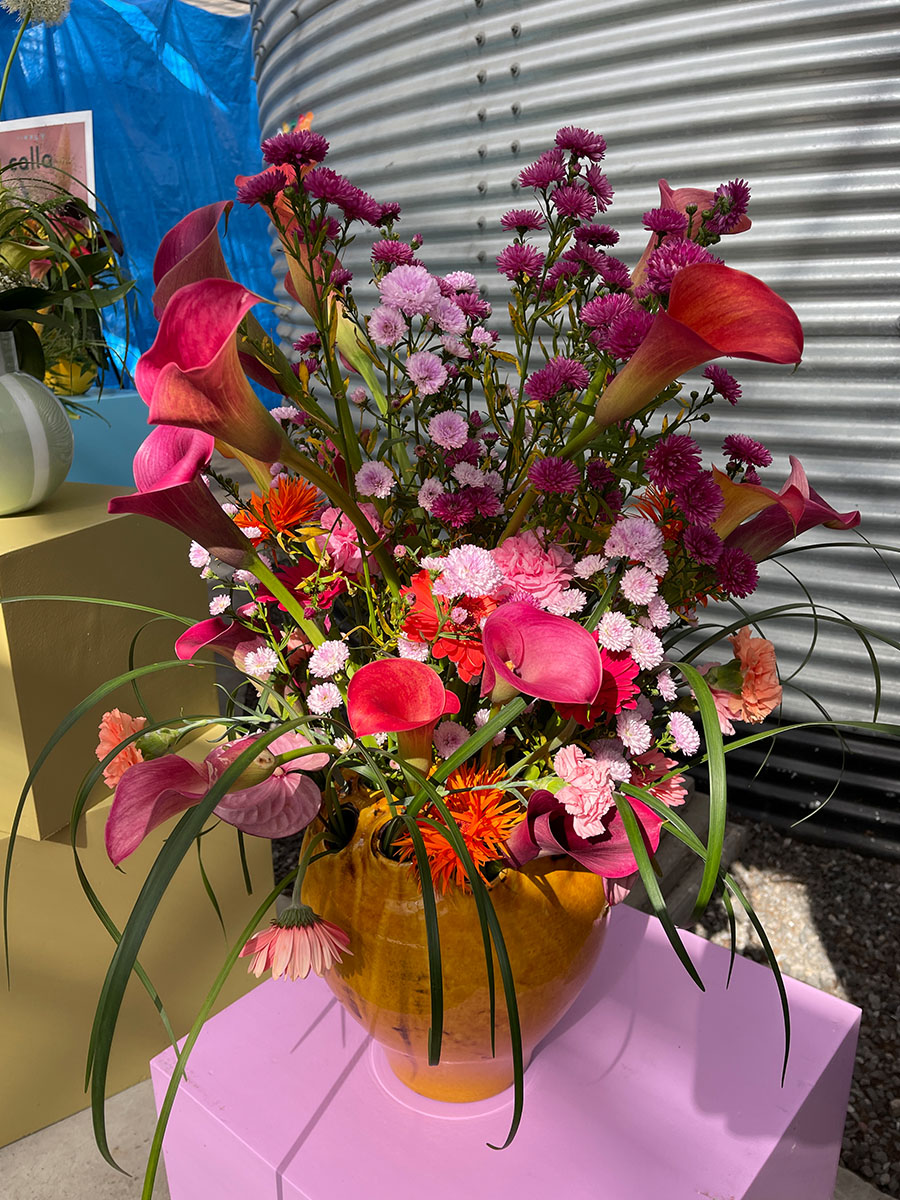 Fourth-Gen Family-Owned Business
What sets Kapiteyn apart is the pride they take in being a family-owned business, now flourishing under the fourth generation of leadership. Their mantra 'from sand to customer,' underscores their customer-centric approach. Their commitment does not end with selling products; it extends to providing growing advice and brainstorming concepts with their customers, the growers.
The satisfaction and trust that Kapiteyn puts in its Captain Calla products are tremendous. With an array of thirty pot plant types and twenty cut flower varieties at the growers' disposal, the company is continuously developing its breeding, aiming for a profusion of blooms in a pot and extending the bulbs' shelf life.
Sjim Kapiteijn's personal favorite, the yellow Calla Captain Solo, is an example of such successful breeding, known for its big flowers and multiple blooms from a single bulb.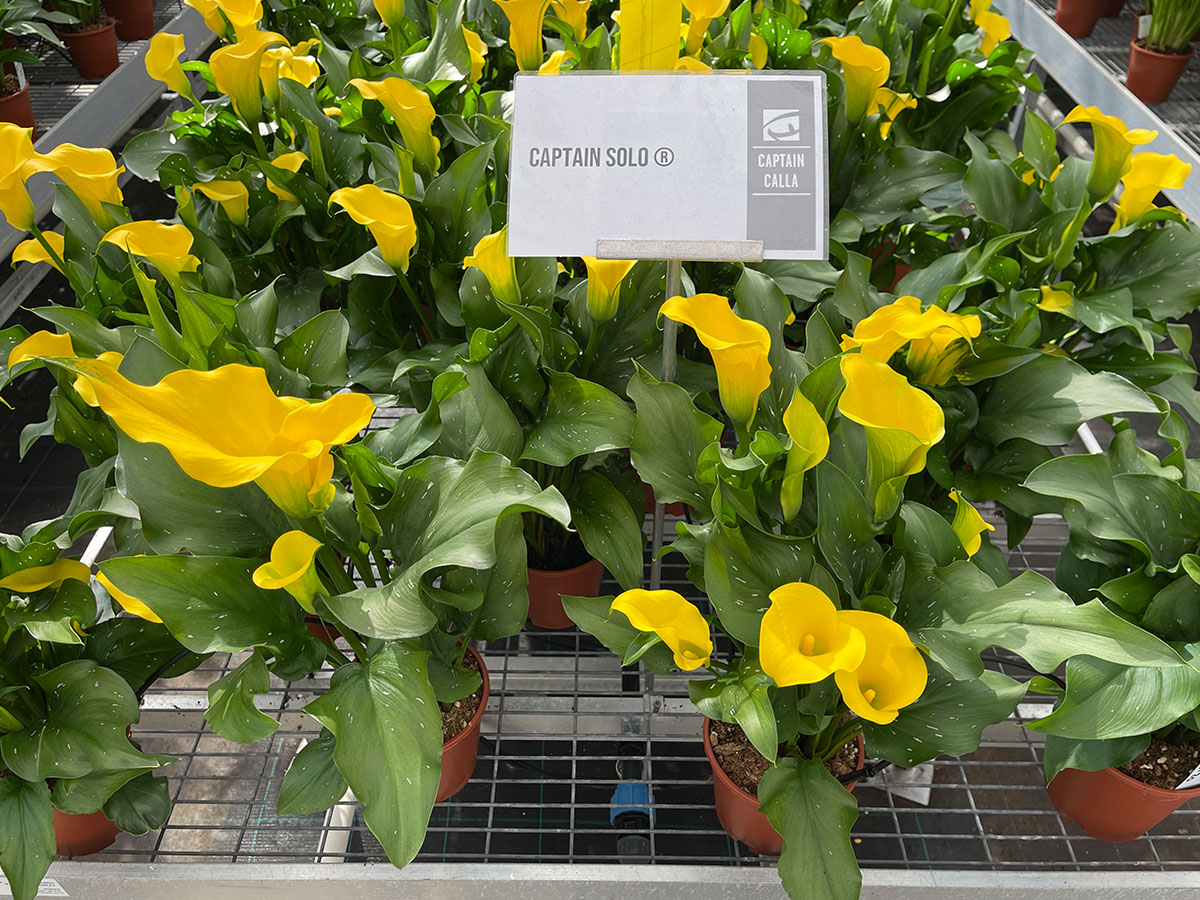 The Future of Kapiteyn Captain Calla
As for the future, the vision is clear.
Sjim:
"Our ambition is to become the best partner in the calla market, offering high-quality products and a personal approach to our growers for the best support."
It's this blend of history, innovation, and personal touch that makes Kapiteyn a revered name in the world of floriculture, a legacy that continues to bloom with every single calla lily.