Sofra is the Turkish word for table setting. But its meaning has got more to it than mere cutlery and cloth. It extends to details that go into preparing the entire ambiance for loved ones as a way to honor the importance of gathering. There's love in the word Sofra.
Crowning Centerpieces
Eating and drinking together is a fundamental human pleasure and for Turkish people, it is celebrated in every region with a specific culinary culture. Our tables are where we share our emotions, deepen our relationships, provide comfort and celebrate life's bounty. Every meal, no matter how simple, is an opportunity to nourish not only our guests but also our body and soul. Laying out our nicest dishes and carefully considering every detail is an expression of caring. And fresh flowers are the crowning centerpieces.
About My Journey
My own experiences are, what I like to call them, an unlikely fusion of cultures. I was born in Istanbul to an Austrian mother and a Turkish father. My mother seized every minute with joy and a sense of perfectionism, bringing a European passion for fresh cut flowers to parties in our home. Already in the 70s, when it was not the fashion in Turkey.
The Chamomiles Brought Me to My Flower Design Journey
Somehow she always managed to have beautiful arrangements despite limited supplies. My childhood memories are filled with gladiolus spp., dianthus caryophyllus, zantedeschia aethiopica, rosa hybrida, and gerbera jamesonii; but my absolute favorite was always handpicked chamomiles. It was these chamomiles that so many years later, brought me to my flower design journey. But, I love to work with all the different flowers. Avalanche+ roses are definitely one of them.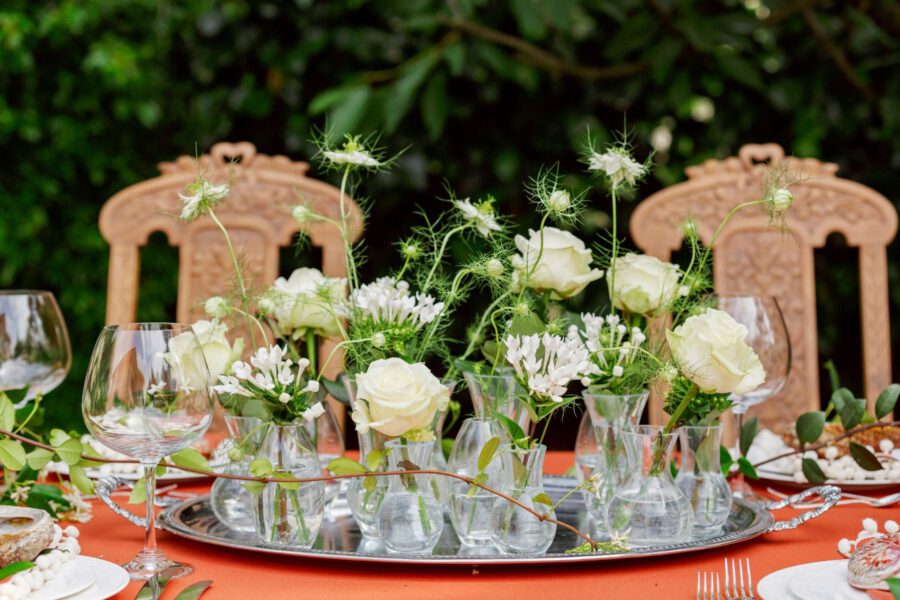 Expressing Myself With Nature
Six years ago, while authoring an article about my mother, I imagined myself working with flowers to decorate a festive table like she did, with love and joy. That's how I found myself walking through a new chapter in my life; expressing myself with nature. Passion gave me the courage to attend a classic floristry course in London, including seminars and workshops by celebrated masters like Gregor Lersch, Bart Hassam, Tom de Houwer, and Marina Bulatova. Concurrently, I attended the European Master Class program by Tomas de Bruyne. Although I didn't get the chance to work hands-on with beloved Hitomi Gilliam, I was fortunate to spend enough time with her to experience her inspired approach to floral design and expressing emotions through flowers.
The 'Sofra' Was Always There to Inspire Me
When I reflect on all the professional projects I have worked on, no matter how big or small, it has always been the 'Sofra' that inspired my heart. The creative process is engaged in every detail; the venue, customized tablecloths, plates, napkins, and seating plan. And it is the floral arrangements that add the living sculptural quality, literally bringing each design to life.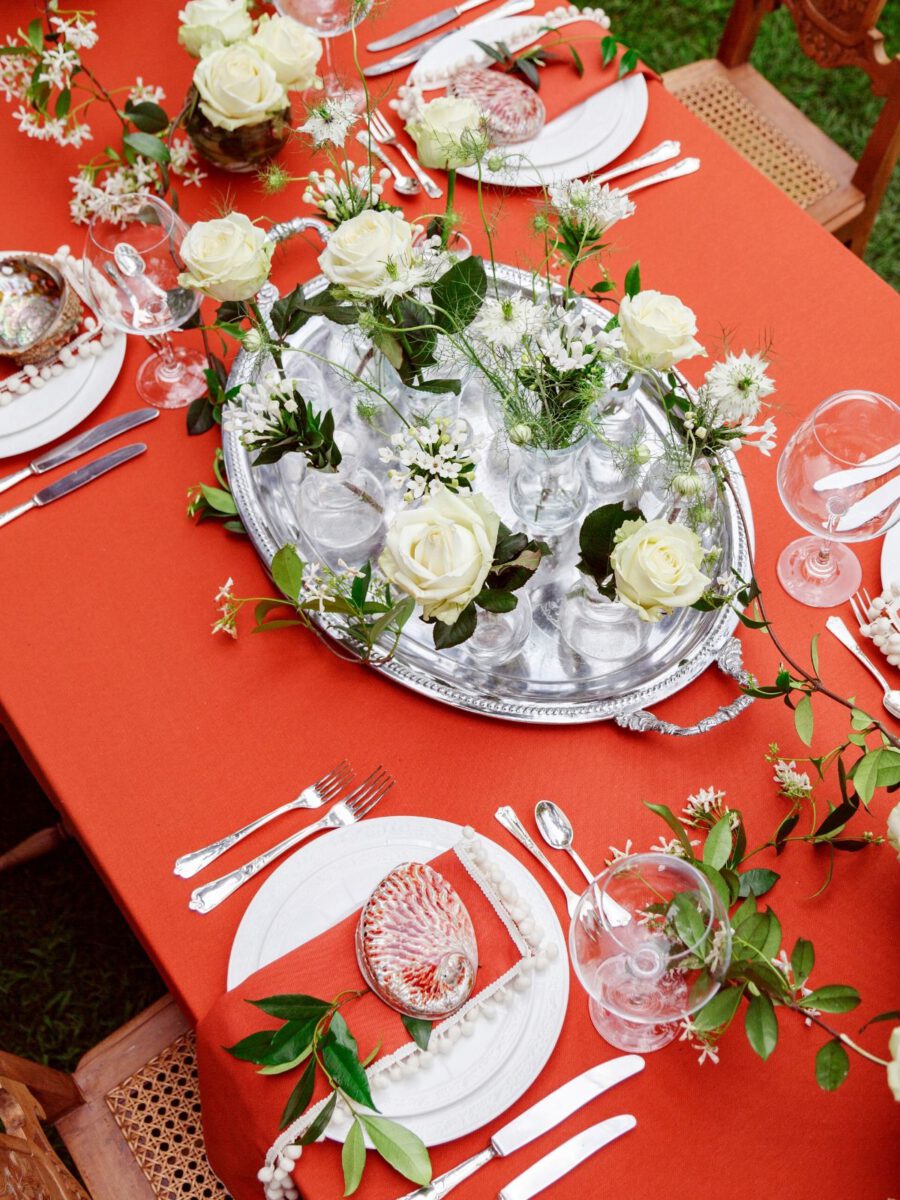 I love to design events because each is a fresh story to create. Event designers who can dream out of the box benefit my creativity which is rooted in the love of my mother. It stems from my professional experience as an event manager and blossoms into artistic self-actualization. It is my great fortune to live in a multicultural land like Turkey that has been forged by the footprints of history and delights in modern infrastructure. This is what makes Turkey a remarkable destination for international events and weddings; whether it is a marriage proposal in a historical Ottoman palace, a rehearsal dinner in an isolated citrus garden, a friendly gathering on the Aegean shore, or a wedding party in an olive garden.
'Buyrun'
'Buyrun' is another unique Turkish word, it is the welcoming to a table and an invitation to enjoy. It announces that "this is all for you". And it is. Buyrun to my sofra. Buyrun to my Turkey. Some other sofras I designed: