Everybody who knows me, knows I'm not the person to make technical highlights. I can do it, really, I'm an EMC graduate and have done many workshops and masterclasses. But in the end, I love flowers. Let those flowers shine, is my motto. Everything is more beautiful with flowers.
These lilies are not different! They are magnificent, on their own. Nature is a miracle, I assure you. And these pictures are taken one mile from my home in Herkenrode, Belgium. Today, I felt nothing but passion. As BFF (Bredefleur Friend) I made an arrangement in Passion Red, our Thursd Floral Trend Color of the Year 2023.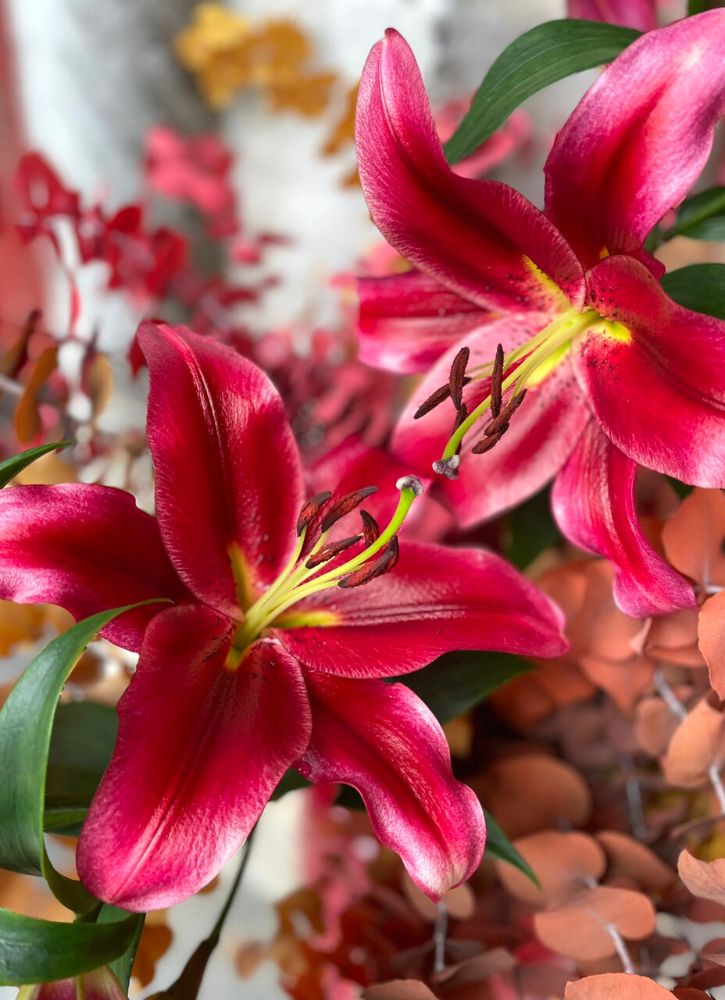 Fabulous Lilies in Passion Red
For the coming year, I believe that floral design needs to speak its own language again. Strong, full of passion, and embracing. Passion Red is a rose-red color that goes along with many other colors. When I saw Bredefleur had several red lilies that could be combined in this palette, I asked for those varieties. When you buy lilies in the bud, it takes a week before they open, and so I had to be patient. But I was rewarded in an extraordinary way. I have to be honest, I've never seen lilies that were so big and beautiful as these.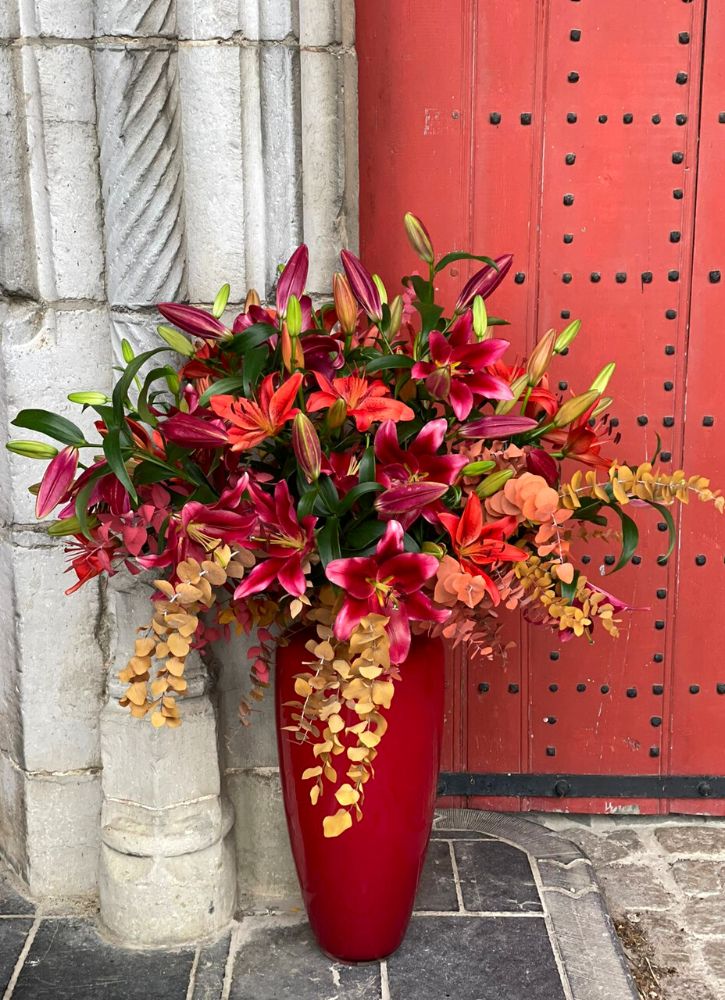 The Perfect Vase
A Schott Zwiesel vase in red, I couldn't wish for anything else. It's gorgeous, even without flowers. Since 1872 the company of Schott Zwiesel is making crystal vases. Handmade are always the most beautiful. The vase is 60 cm high so you will not be surprised that I was super happy with the long stems of the lilies and the huge flowers they produced.
Who Am I?
I'm Regine Motmans. I live in Hasselt, Belgium. Family is very important to me. And my second love is floriculture. As Floral Business Connector at Thursd, I love to connect with people all over the world, and in our floral industry, we have one thing in common that for me is so beautiful to see. We all have passion for our job, passion for the flowers, and passion for all our connections. So when Bredefleur started this campaign with BFFs I was flabbergasted. My passion for flowers, the Passion Red Floral Trend Color that's being launched this week, and the lilies: this creation was the result.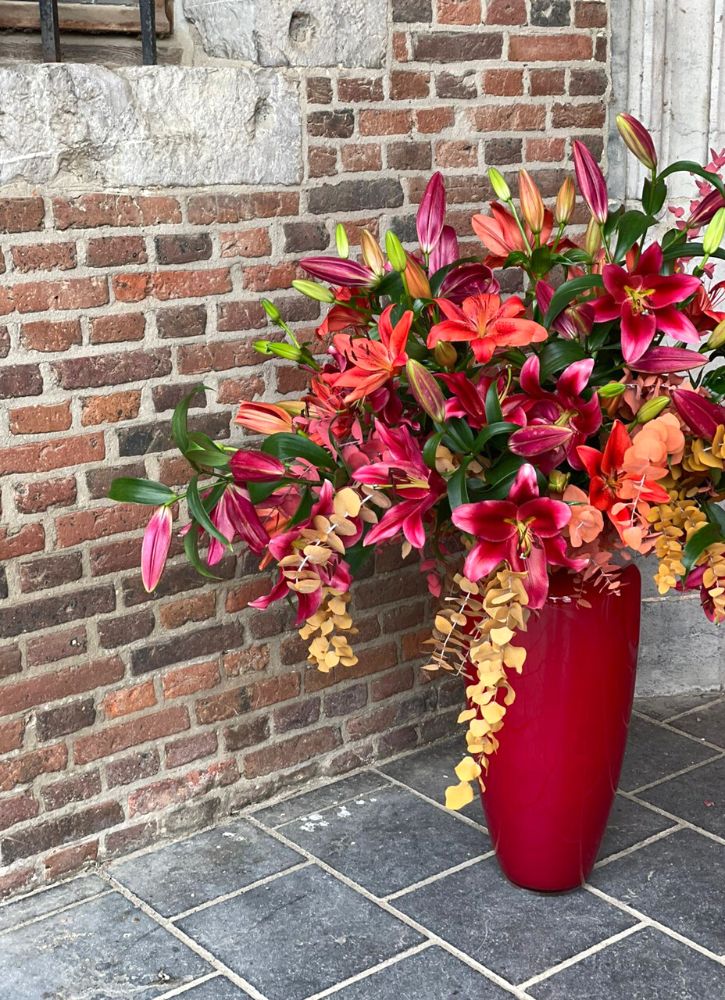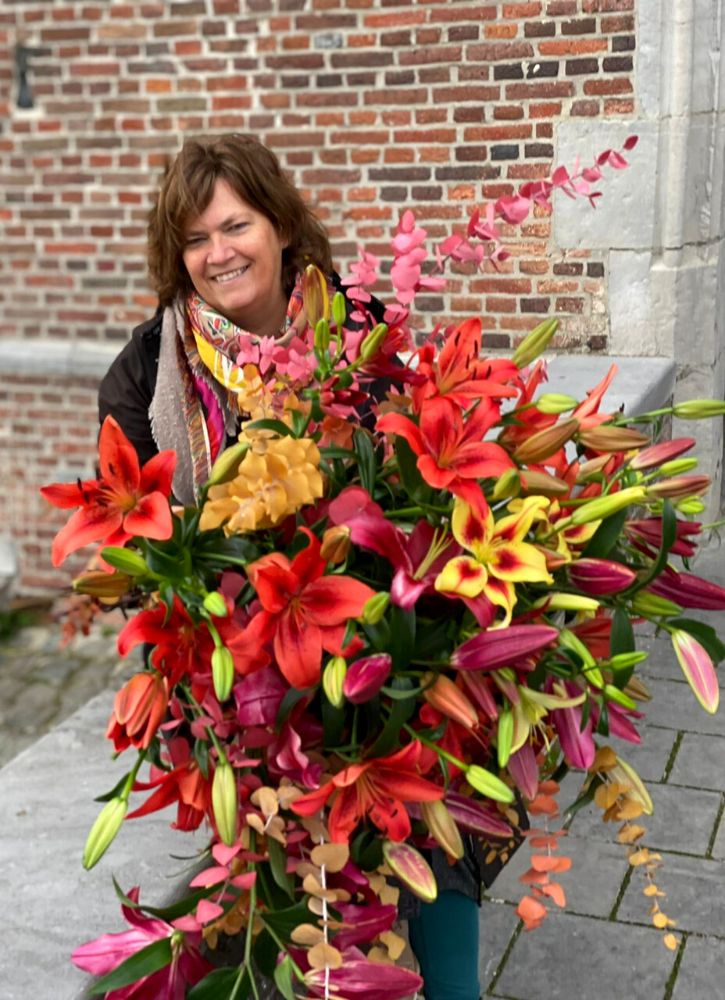 Thursd Floral Trend Color 2023 - Passion Red
Thursd Reveals Floral Trend Color of the Year 2023:
PASSION RED (#C61A3E) – Believe in your own strength and give 110%. Red is the color of passion. A color that convinces, that shows the fire that you have in you. The message for 2023 is: Believe in your own strength, give 110% and make your dream a reality. Passion for the profession connects and strengthens us. Passion Red is the Floral Trend Color of 2023.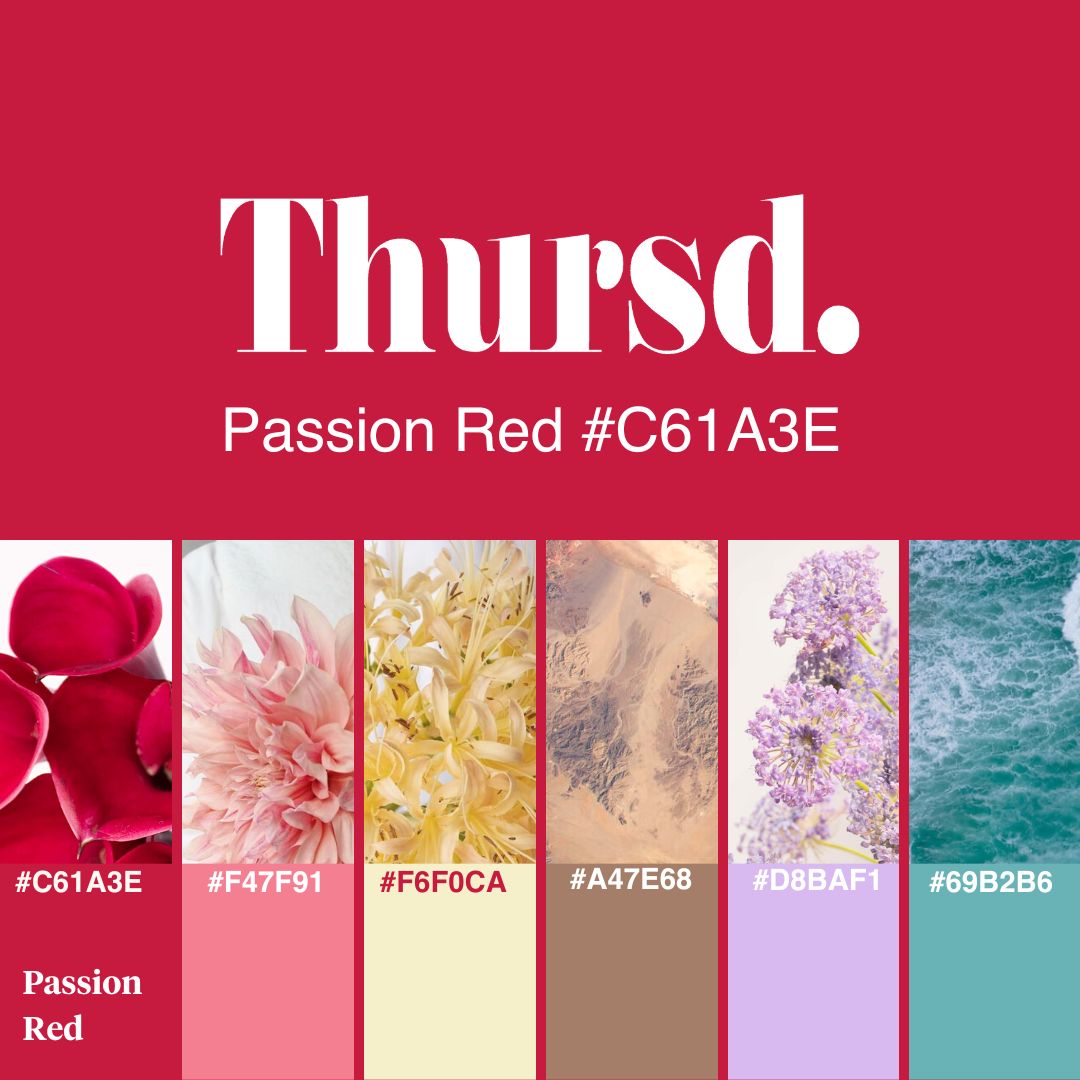 The Meaning of the Trend Color Palette 2023
The trend color palette 2023 has a bright peach following the passion red. Peach is a playful color that stands for vitality and energy. Peach finds its origin in nature and this bright peach is an encouraging color. The peach is followed by a warm creamy hue. Cream is a soft yet warm color and highlights personality and calm. As our soil is so important to us, this earthy brown color could not be missed in the palette. The Earth is our most precious gift and our passion must make sure we take care of this planet. Brown is the color of resilience and strength. Lavender stands for purity, silence, devotion, and serenity. And last but not least the dusty turquoise: the color of our oceans. We strive for clean waters. Turquoise is the color of emotional balance. May we find a passion for balance in our lives for our planet, and for the future.