Check out what's new, what's hot, and what's special in my world of outdoor plants.
What's the news in my life of licensing plants? That's what I would like to show you on Thursd. I am Peter van Rijssen and in touch with many plant breeders for the companies Concept plants and Plantipp. I show you on Thursd about my world. We always try to look for and work with, really special new selections. We only license new varieties that really offer something new, and really are an enrichment for the assortment of outdoor plants.
Enjoy my second blog on Thursd.
In this blog, I'd like to give you an oversight of what we saw in the last couple of weeks, and of which I think is of great interest for flower- and plant lovers all over the world.
Mad about Mangave® collection
This is awesome, just must have already have heard about it. Manages are a hybrid derived from crosses of two North American genera, Agave and Manfreda. The plants originated from Manfreda seed collected in the wild in Northern Mexico that were growing adjacent to plants of Agave mitis. Hans Hansen dived deeper into ×Mangave breeding, creating over 40 cultivars as of 2018.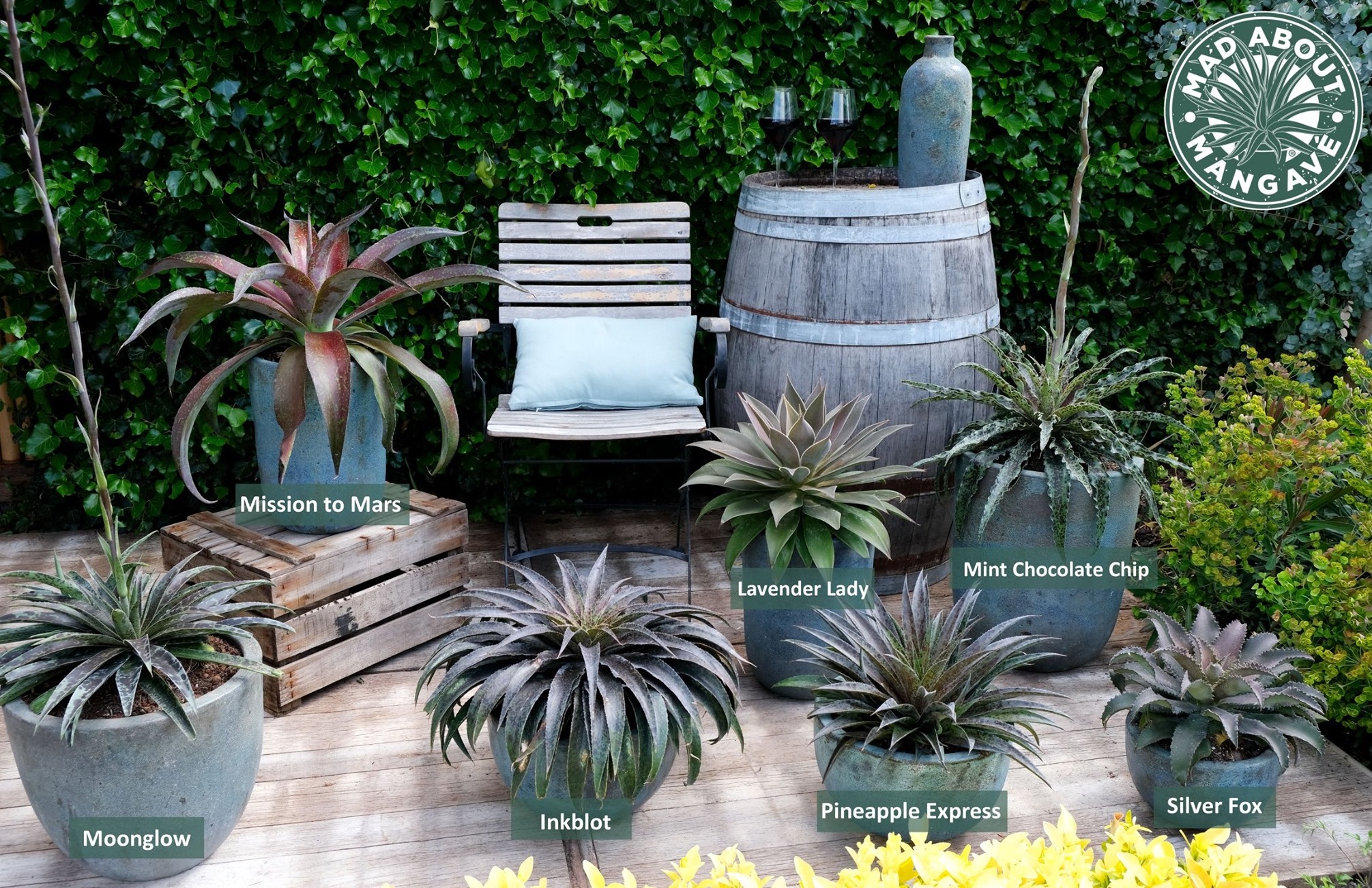 ✅ Inside and outside ✅ Little water needed ✅ Very strong plants ✅ Different colors and shapes
I believe the mangaves are going to be absolute winners in the future. I am Mad about mangaves!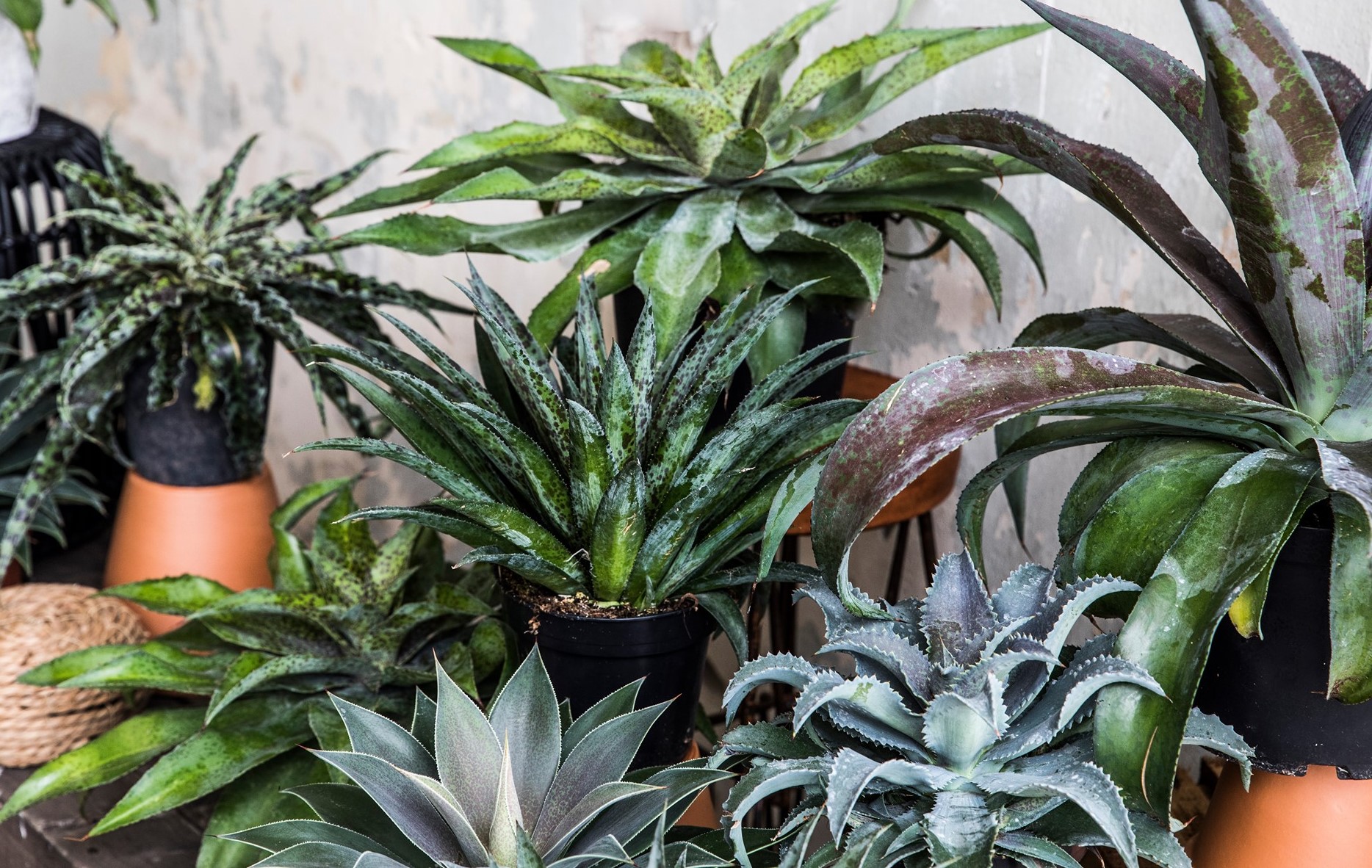 Thank You Andy De Wet from South Africa!
I received this Boomkwekerij Magazine with my picture of Agapanthus Fireworks on the front page! What an outstanding surprise! That's a 🤩HAPPY DANCE🤩 They interviewed (without my notice) one of our breeders Andy De Wet from South Africa who are specialized in breeding Aloes, Agapanthus, and many more.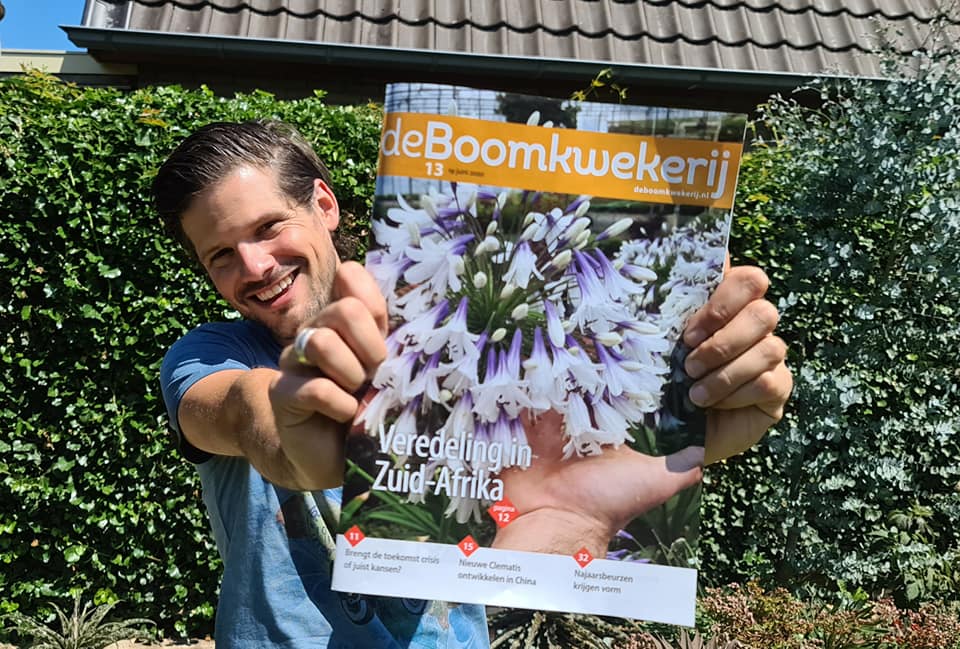 Weigela Picobella Rosa
Bert Verhoef is well known in the horticultural market for their plant breeding in Weigela varieties. They have successfully introduced several varieties in the market. His best-selling variety is Weigela My Monet. A few years ago Thijs and I visited Verhoef to see what other new varieties they have which we as Plantipp and Concept Plants can represent. The breeder of Verhoef showed us this new type of dwarf Weigela. We were directly in love and thought this would change the current Weigela market. A dwarf habit that makes it suitable for smaller gardens. Heavy flowering in spring is good for the bees, and that's what the consumer can enjoy too! The big bonus is that it keeps on flowering all summer long so you can enjoy this Picobella Rosa all summer long. In the future, more flower colors will be added to the Picobella collection. Enjoy this new Weigela Picobella Rosa! Proudly managed by Plantipp and Concept Plants.
Feathered Friends™ Ajuga 'Fancy Finch' ppaf
Here's the 2nd introduction in the new hardy Ajuga series! Fancy Finch has amazing tri-colored foliage on vigorous-growing mounds. Plants are topped with blue flowers in late spring just prior to the new leaves emerging. In the summer, Fancy Finch leaves go darker orange in full sun!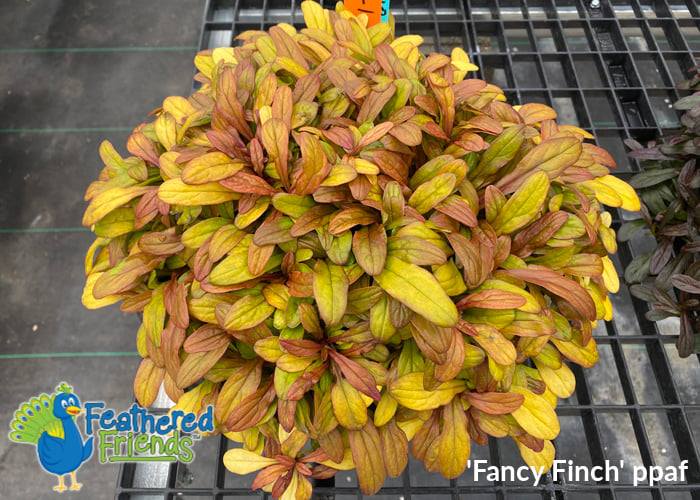 This was the FIRST seedling Chris Hansen selected last year and it has continued to be one of his very TOP favorites of their entire line-up of Feathered Friends™!
The Feathered Friends™ come in many more colors. They play well with others! These beauties are winter hardy, offer year-round color, low maintenance care, and would love to be paired with whatever colors you can dream up. With colors, this stunning and care this easy, your garden will be a work of art for years to come. You can see the other 6 varieties here: https://gardensolutionsplants.com/brands/feathered-friends/
See ya!