Hey, flower lovers! Today we dive into the world of Schreurs? Get ready to be blown away by their creations and the passion that makes their flowers bloom. Buckle up and join me on this awesome visit to the breeder of one of the world's most famous red roses, the Red Naomi, and gerberas such as the Kimsey Gerbera.
Schreurs Roses
Arthur Kramer, the commercial manager of Schreurs, invited me. Arthur oversees the agent network, together with the entire sales team, and spearheads global expansion. With Schreurs Ecuador and Schreurs Colombia under his guidance, they breed and select, nurturing the growth of new magnificent roses.
The Story of Schreurs Is a Journey Through Time
In 1960, Piet Schreurs laid the foundation of his vegetable nursery in Sloten, Amsterdam. However, his love for flowers led him to transition into the world of horticulture. Starting with gerbera cultivation from seeds, he soon ventured into the breeding and propagation of gerberas. He became a true pioneer in gerbera cultivation, creating magical flowers and spreading joy everywhere.
Many developments followed, from moving to De Kwakel to the start of breeding roses. Piet Schreurs founded and expanded Schreurs into a beautiful and flourishing company, which is now continuing to grow under the leadership of his son Peter Schreurs. Piet was always very involved in the company, even after his working life. Piet Schreurs passed away on 12 January 2023. He reached the age of 85.
His son, Peter Schreurs, embarked on the journey of rose breeding. This expansion led to the establishment of branches in Kenya and Ecuador, followed by a presence in Colombia.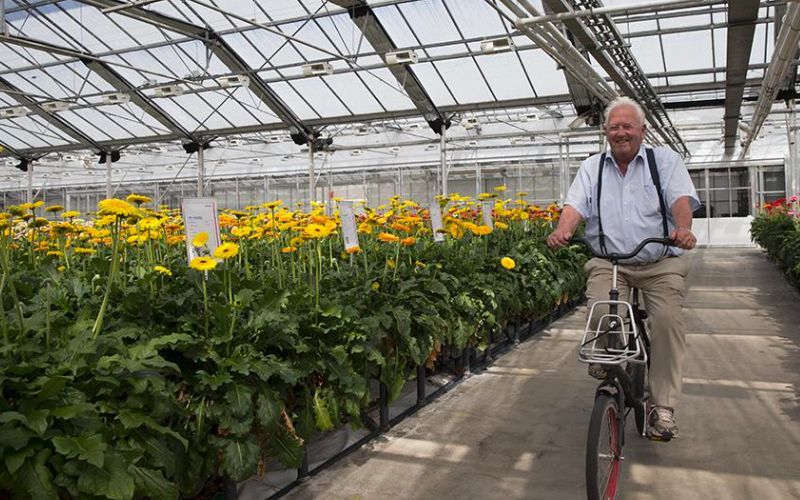 Top Start!
Schreurs grows young plants with parent material from their Topstart! program. They have a large parent bank containing all Schreurs varieties and varieties from other breeders for which they propagate. Varieties from other breeders are first extensively tested before they enter the nursery at Schreurs. Because they do not use branches from the outside, they can propagate very cleanly. Schreurs also only uses rootstocks grown in their own greenhouse. In addition, the starting materials are regularly checked by certified and independent laboratories. Standard measures in the hygiene protocol are the disinfection of hands and tools and the wearing of protective overalls.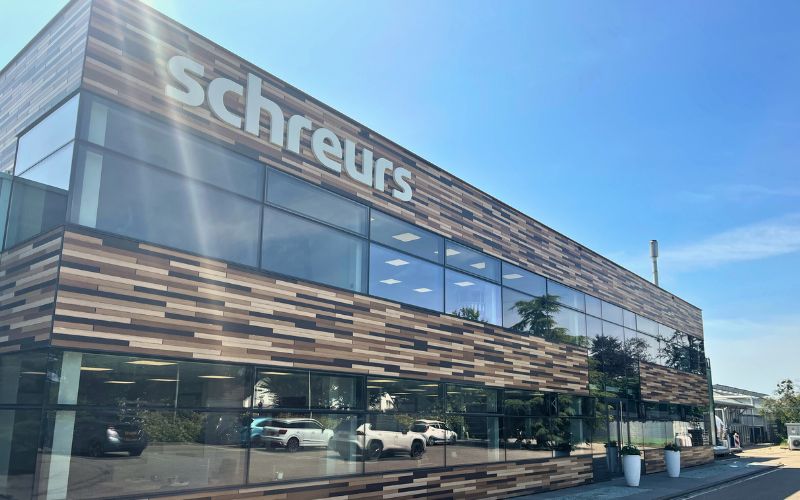 Discovering Schreurs Roses and Gerberas
At Schreurs, their expertise lies in breeding and propagation. They excel in rose breeding within the Netherlands and distribute their creations to over eighty countries. Selective materials for roses are sent to four countries, where they are further developed to meet the local market's needs. Schreurs now even has partner companies in China. Schreurs proudly serves eighty countries worldwide with their exceptional roses and gerberas.
Each rose variety thrives under specific conditions. For instance, the remarkable 'Red Naomi!' rose flourishes in glasshouse cultivation, while the stunning 'Pink Floyd' rose finds its perfect habitat in Ecuador and Colombia at higher altitudes.
And let's not forget about their mini gerberas, like 'Kimsey,' 'Suri,' and 'Bison,' bringing a burst of color to any occasion.
One thing's for sure: Schreurs is a proud family business. They've been rocking the flower world for generations, and they're still going strong. With their small but mighty product portfolio, they're standing out in a crowd and showing everyone what they're made of. Schreurs is known for their approachability, reliability, and commitment to excellence.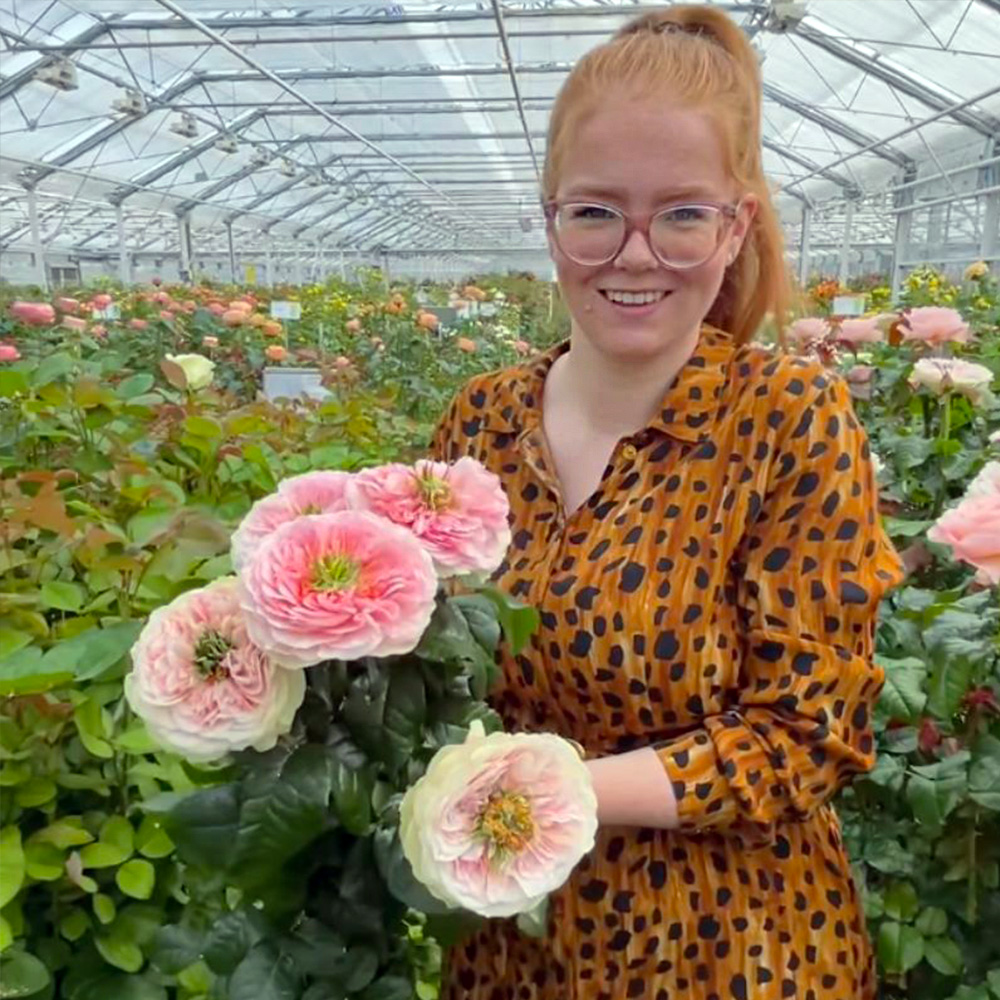 The Verdict: Schreurs Rocks!
Schreurs has garnered a well-deserved reputation among traders, and growers for their commitment to quality. With a wide range of exceptional flowers, they have become a trusted name in the industry, providing traders with reliability and elegance. They're approachable, reliable, and sound.