Mothers are someone you can always turn to, no matter how old you are or where you are in the world. While you appreciate them for everything they do, it's easy to forget to show them your gratitude.
Flowers, specifically roses, are one of the most popular gifts to say thank you and a deep way of saying how much you love your moms. This list with the top 10 roses for Mother's Day will help you decide which variety and what color you want to gift your adorable mothers. Take out a pen and a piece of paper because this rose game is about to get strong!
Top 10 Mother's Day Roses:
Rose Freedom;
Rose Explorer;
Rose Mondial;
Rose Vendela;
Rose Pink Floyd;
Rose Playa Blanca;
Rose Esperance;
Rose Candlelight;
Rose Mandala;
Rose Sophia Loren.
Mother's Day Roses Symbolism and Their Colors
First things first and most importantly: what do roses actually symbolize for Mother's Day and why do so many people opt to give roses for Mother's Day? A Mother's Day rose color can say a lot about your intentions and the feelings behind giving them as a gift, so each rose color has a different meaning.
Although many of us would think of flowers as a way to convey our love, a pink rose, and a yellow rose has quite different meanings. The red rose is regarded as the flower of love by people all around the world and is clearly a universal symbol of love. A pink rose is an ideal gift to offer your mother if showing her thanks and delight on Mother's Day is your goal. The yellow rose is a symbol of friendship and care, and it is a flower to present to people who may not be your mother but nevertheless act and treat you exactly like one would.
The time to reveal the top 10 roses for Mother's Day has finally come! Warning though, these roses are all about to make you fall in love deeply and madly with them so much that'll you'll want to give them to your moms not only on Mother's Day but during the rest of the year as well.
Top 10 Mother's Day Roses
One of the most genuine ways of expressing your love and care for a loved one is through flowers and what better flower than the queens of the world— roses? These are the most popular roses for Mother's Day you should know about.
Rose Freedom
Red is the color of fire, love, and seduction and Rose Freedom represents this and even more. Eye-catching, intense, and stimulating, this eccentric and bold red rose is an amazing way to tell your mother how much you love her on any ordinary day of the year! As part of the top 10 roses for Mother's Day, this red beauty even adds a romantic charm to any situation or event you're planning for Mother's Day. Freedom roses are very popular. They have large, cup-shaped blooms with a velvety texture. The petals are a traditional, true red, making them perfect for any type of celebration.
Are you also curious to know about the red rose meaning? Just remember, red roses for Mother's Day will always be a charming option.
Rose Explorer
Rose Explorer is a sensational variety with dark red, deep velvety tones that make it one of the best true red roses available, plus one of the top Mother's Day red roses. The large, cup-shaped blooms have a medium fragrance. Keep in mind that Rose Explorer is a luxurious and sophisticated rose. Its petals are an intense deep red that blends into a penetrating velvet crimson. Its quintessential shape and larger-than-life blooms make it.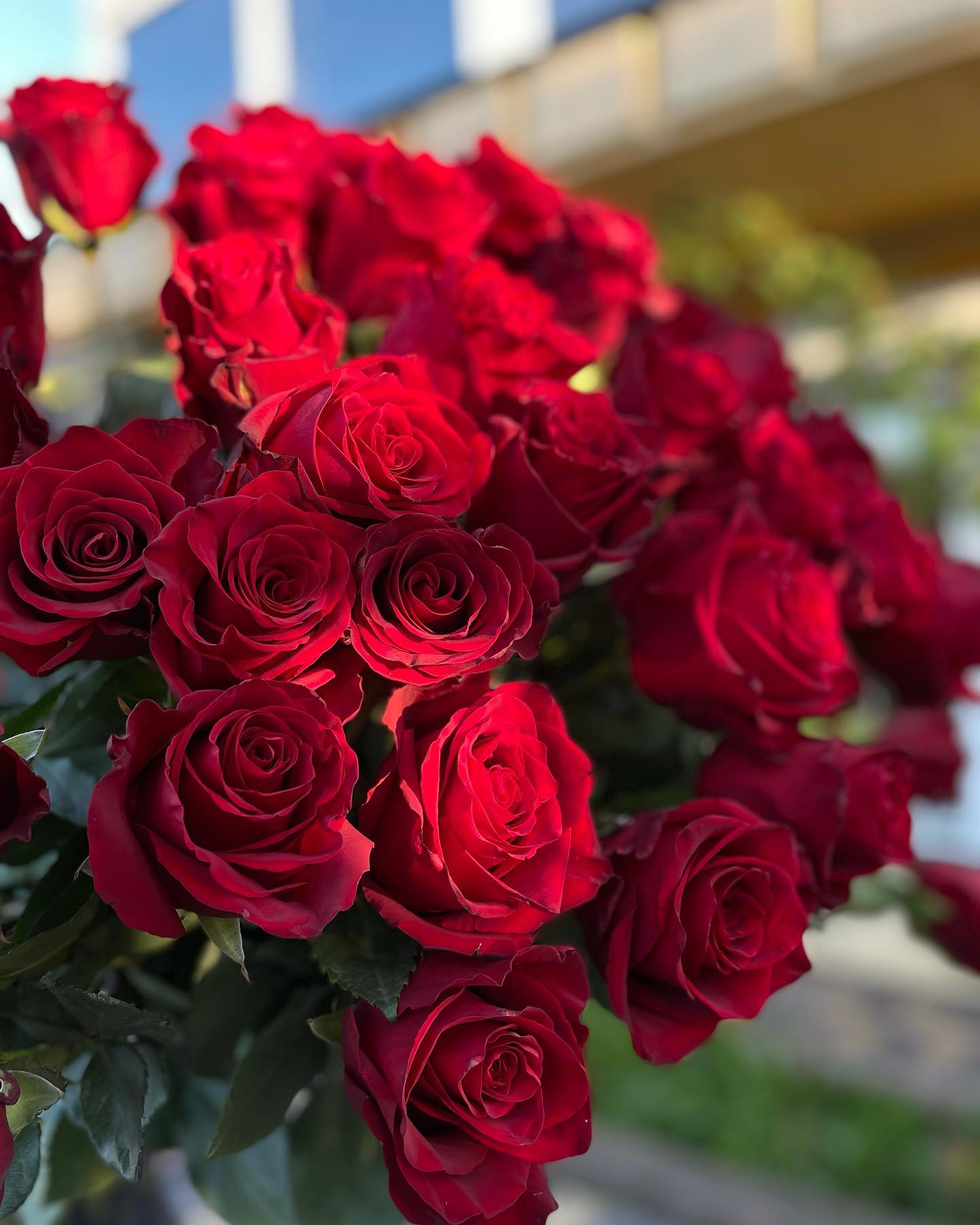 Rose Mondial
Next up on the list of the most beautiful and top roses for Mother's Day is Rose Mondial. She is a spectacular dazzling white rose that is one of the most popular wedding roses, and for good reason! Gorgeous and crisp, this rose conveys a sense of serenity. Mondial makes the perfect addition to any occasion. Just like Rose Explorer, Mondial is very sophisticated not only because of its bright unique color but also for the curly shape of its petals.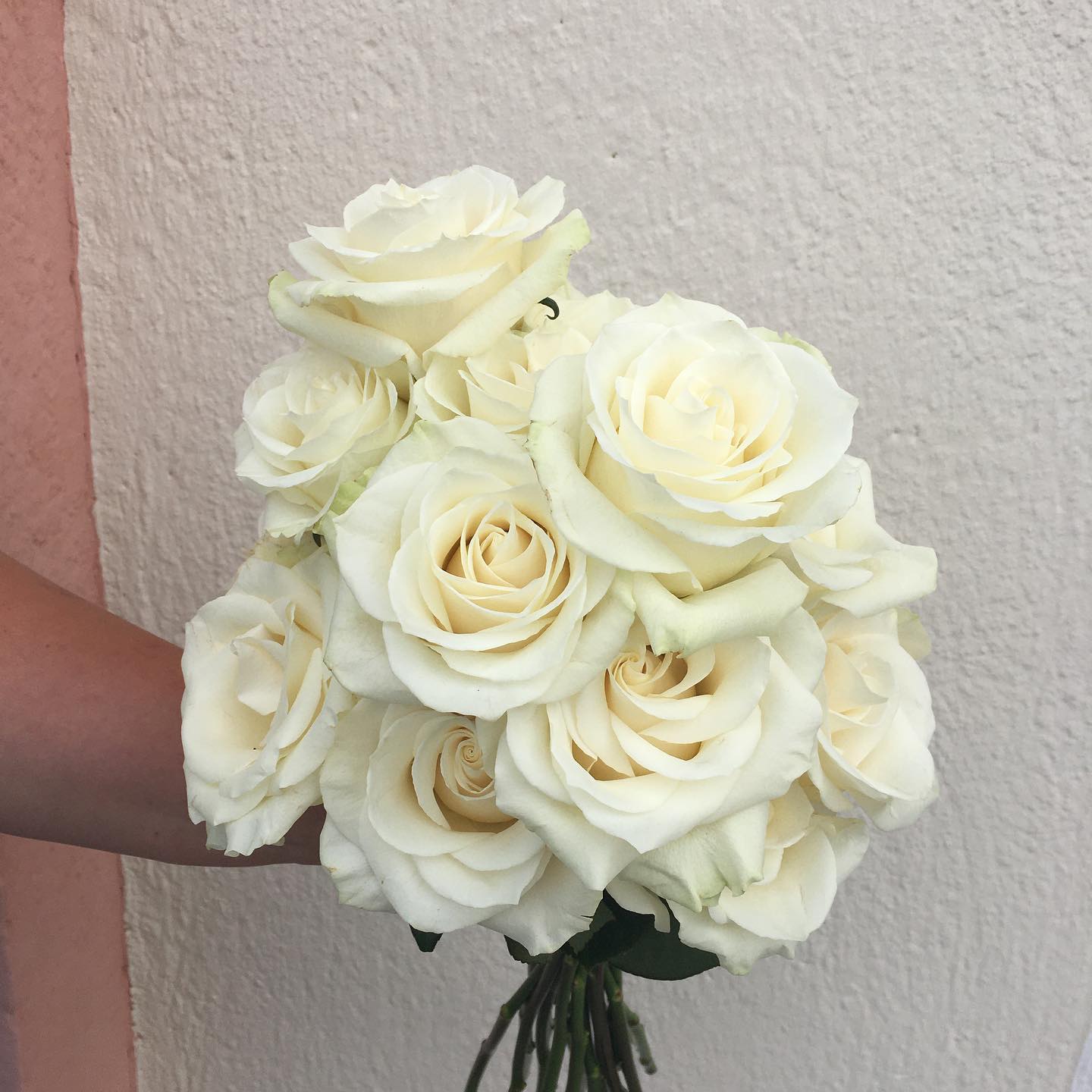 Rose Vendela
If you want to make your mom feel extra special on this special day, roses for Mother's Day are the way to go and will be the way to her heart as well. A dazzling Mother's Day rose is also Rose Vendela, which is nowadays one of the most popular ivory cut roses available. This rose offers a perfectly toned ivory coloring on each petal. The bloom is consistent in opening and looks fabulous in bridal bouquet work as well as floral arrangements for all occasions.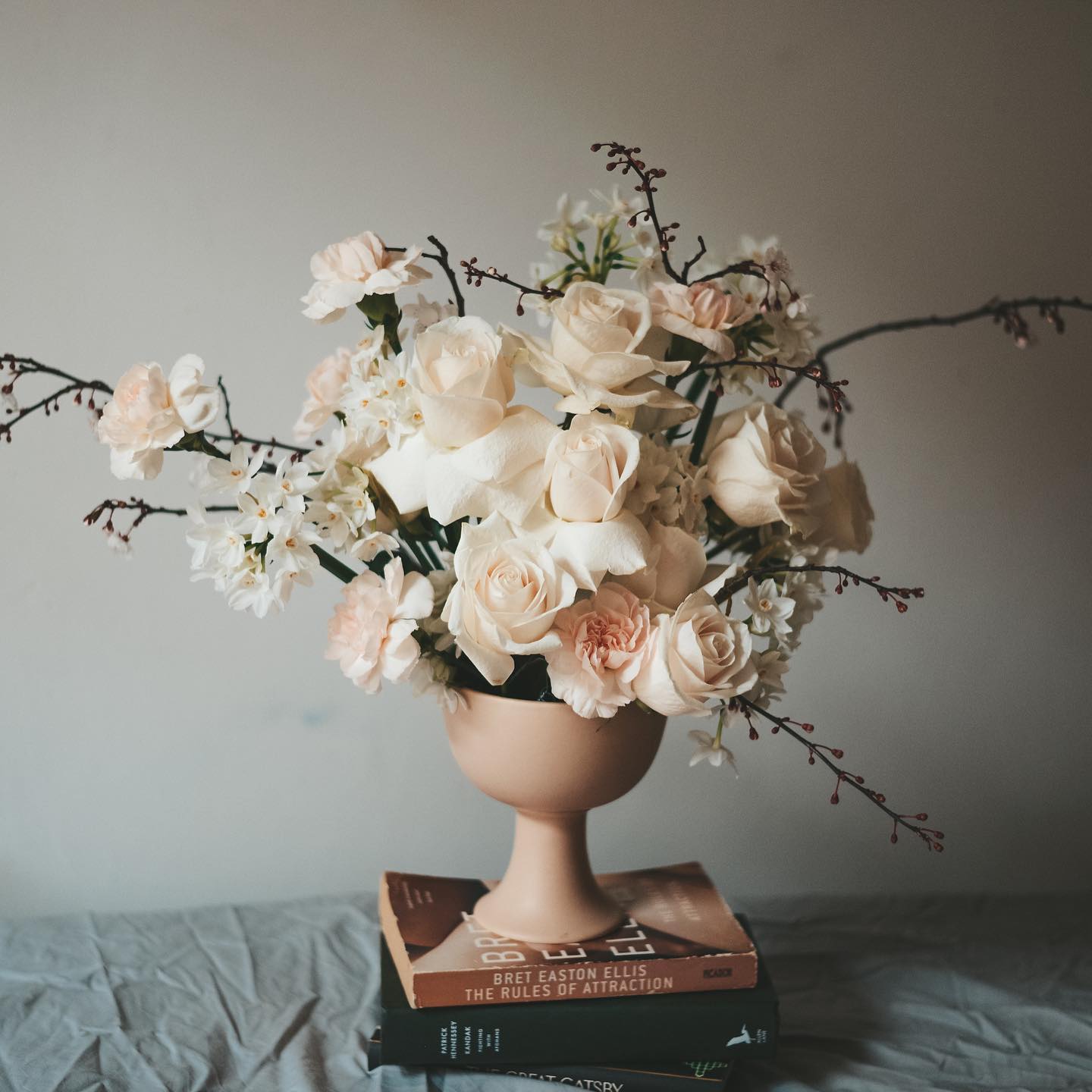 Rose Pink Floyd
Rose Pink Floyd is a world-famous hot pink rose, internationally recognized for its head size, stunning opening process, and a slight fragrance. This rose is the official 'dress to impress' in the flower world because of its striking pink color and opening of the petals. When taken care of appropriately, Rose Pink Floyd along with all the other roses for Mother's Day on the list will keep you company for at least 12-14 days. Also one of the most important characteristics at the time of looking for roses to gift your moms!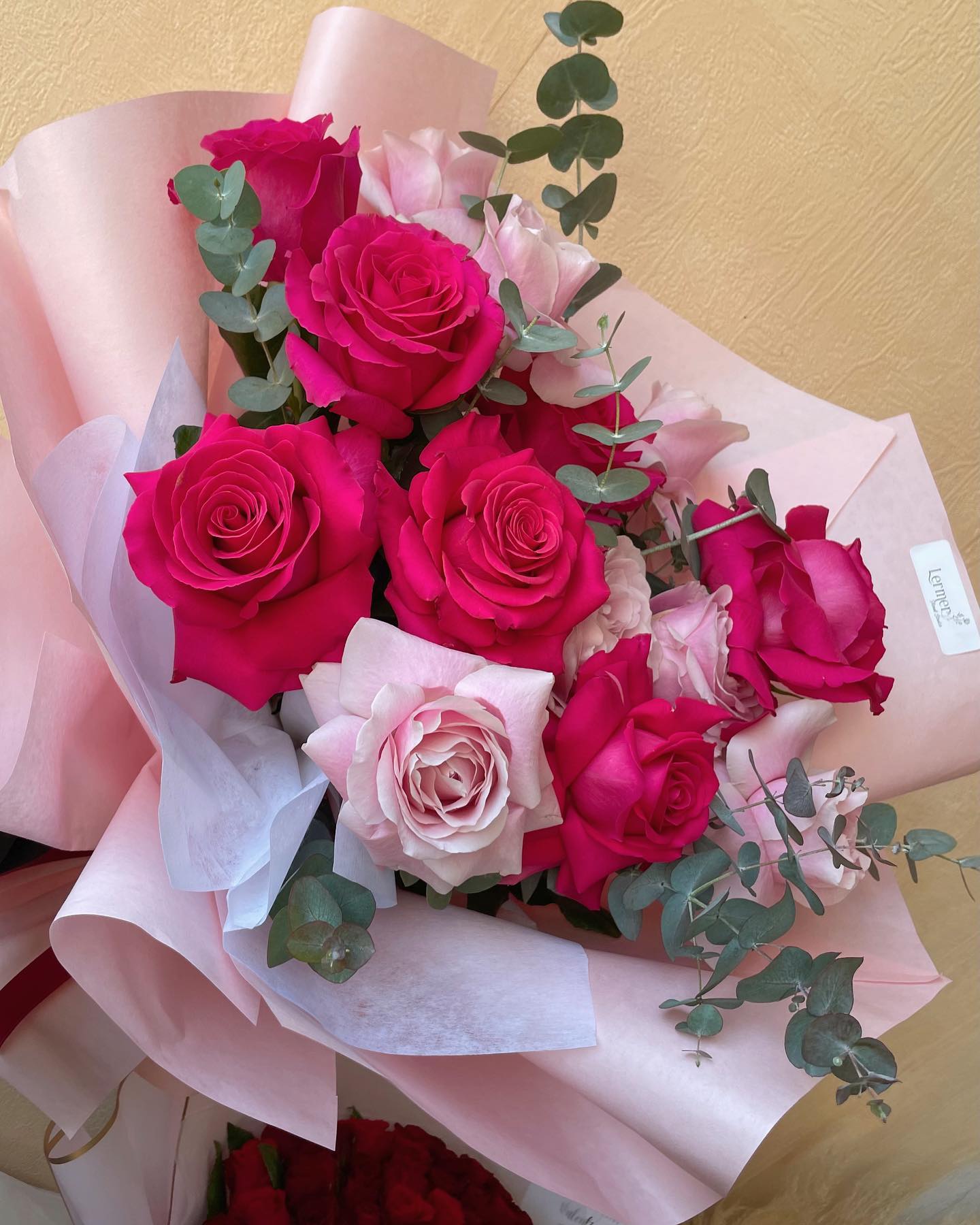 Rose Nena is a delicate rose that'll definitely express your endless love, sensitivity, and emotional side when you give this rose as a Mother's Day gift. Rose Nena enhances a light pink color in the center that gradually transitions to a lighter pink on the outer petals. Nena roses have an average vase life of twelve days with proper care and handling. What other roses do you think of when you see this pink goddess? Candy and romance of course!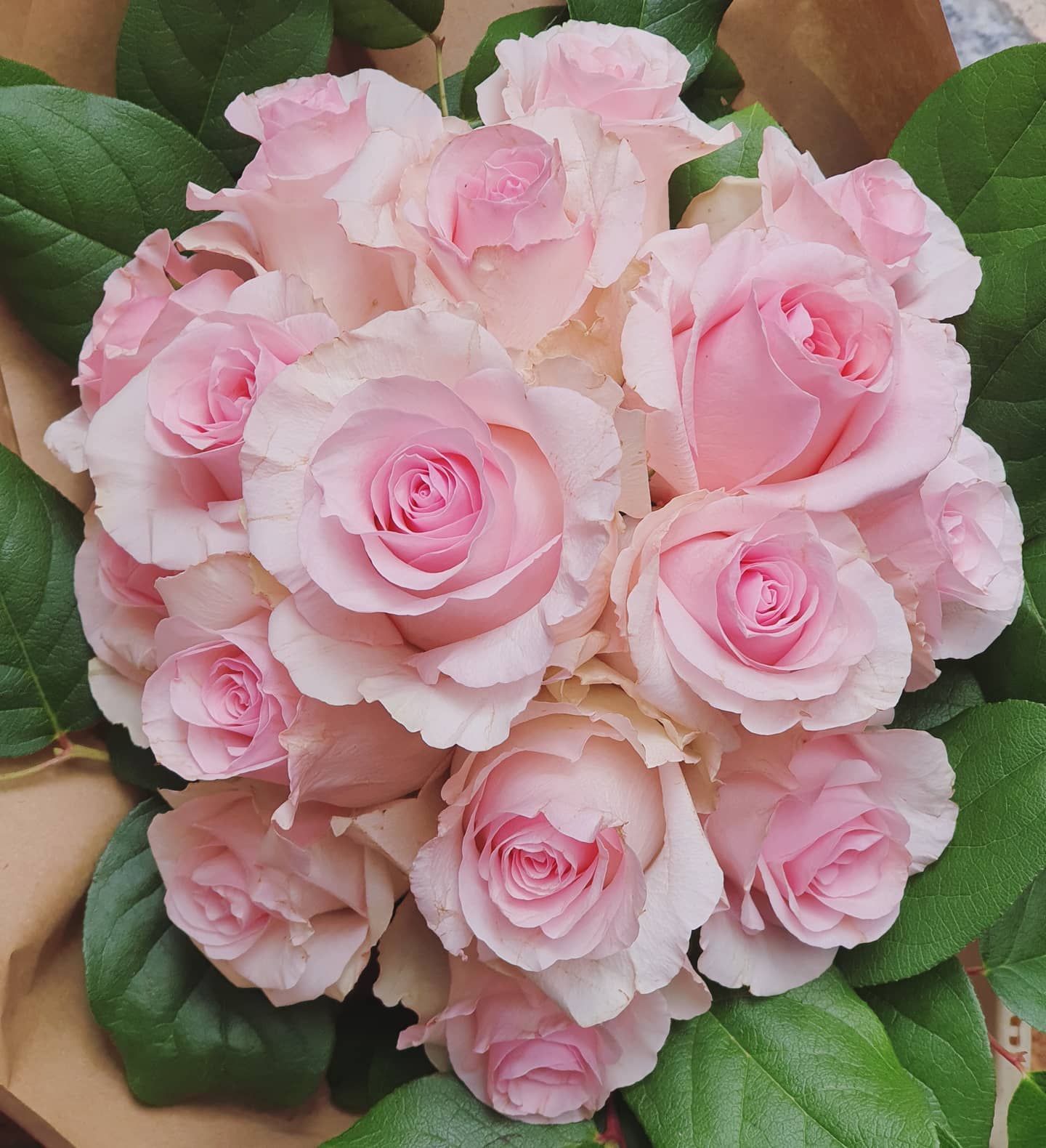 Rose Playa Blanca
Vamos a la playa with this Mother's Day rose? Named after the beautiful pure white sands of the Spanish Playa Blanca, this rose boasts a double-hearted head that makes the perfect wedding flower but most importantly, white roses symbolize loyalty and purity, making these the perfect roses for Mother's Day because of their sentimental value. Rose Playa Blanca wherever and whenever is an awesome rose to gift to your mommies!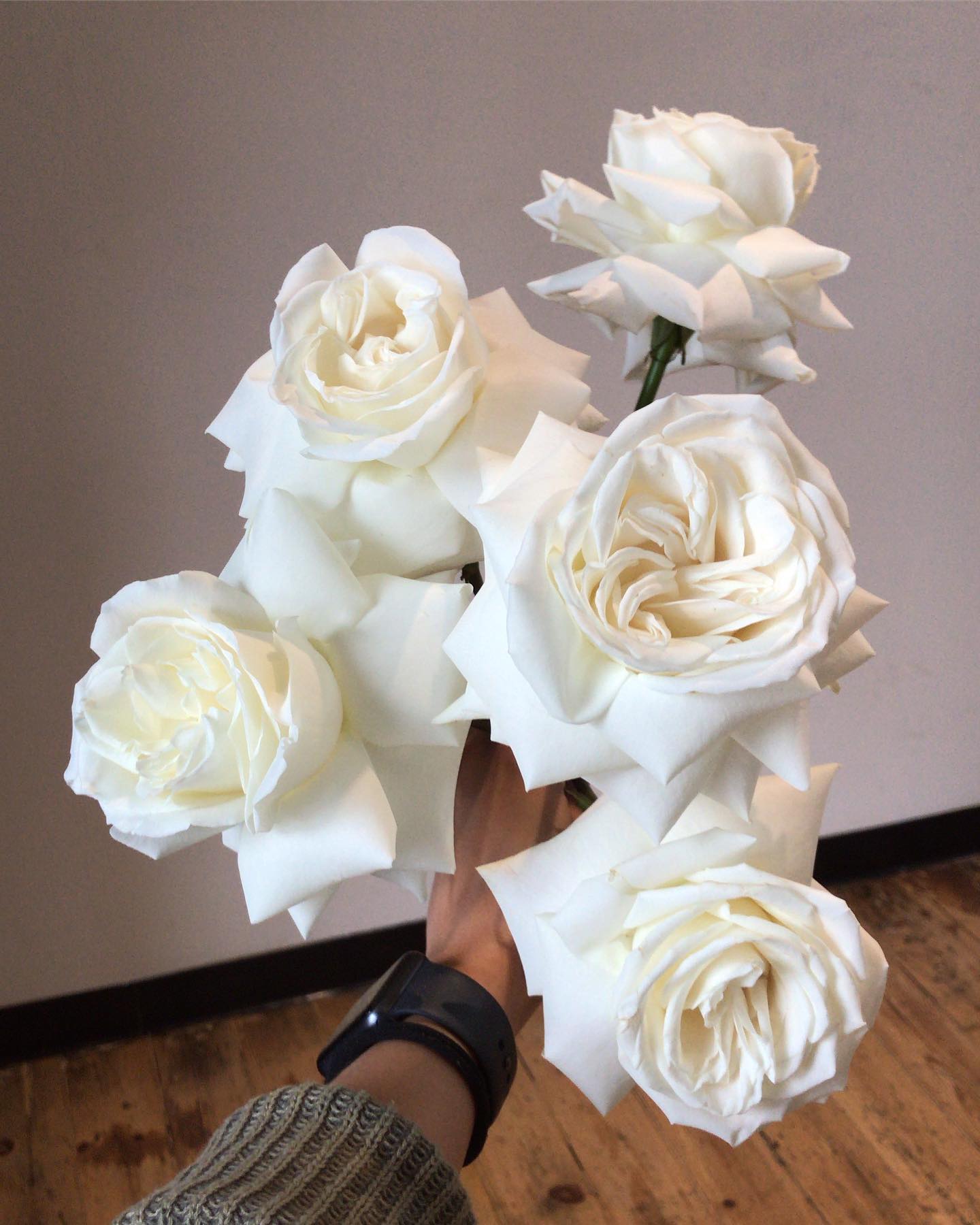 Rose Esperance
Another one of the favorite roses for Mother's Day is Rose Esperance. Esperance is such a romantic rose, graced with the blossoming beauty of spring. Esperance roses are bicolor vintage impressions, a unique light pink with darker tips and a hint of green on its outer petals. A wonderful rose, characterized by its ruffled petals to express admiration for beauty and refinement. A bouquet full of these roses would be the perfect Mother's Day gift, don't you think?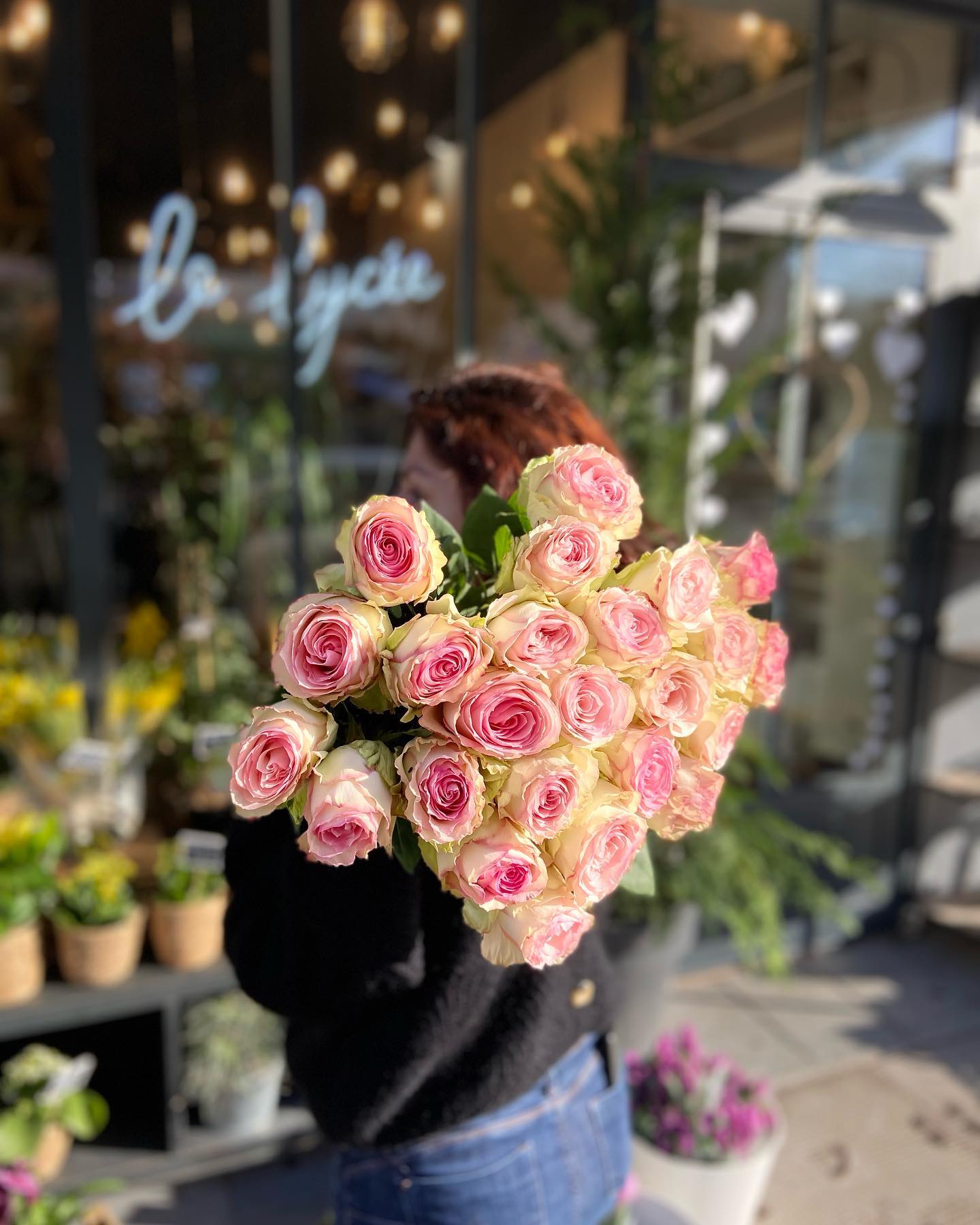 Rose Candlelight
Next up is Rose Candlelight. She's living proof that a nude-colored rose can make the most spectacular floral arrangement to give to your moms on Mother's Day. A traditional nude cream rose with a warm peach blush in the center is the formula for perfection. For those who desire to gift their moms a traditional rose with a contemporary twist, Candlelight's colorful edges, and stylized shape are the ideal Mother day roses.
Rose Mandala
Continuously, as part of the Mother's Day roses, we have Rose Mandala. She is a lovely pink rose characterized by its pretty ruffled edges which in fact you can put in a Mother's Day rose box to create a heavenly rose dream. The misty, creamy outer petals gradually move toward a medium pink color in the center. A highly versatile rose that fits well into a lot of color schemes and is extremely suitable for events such as Mother's Day 2023.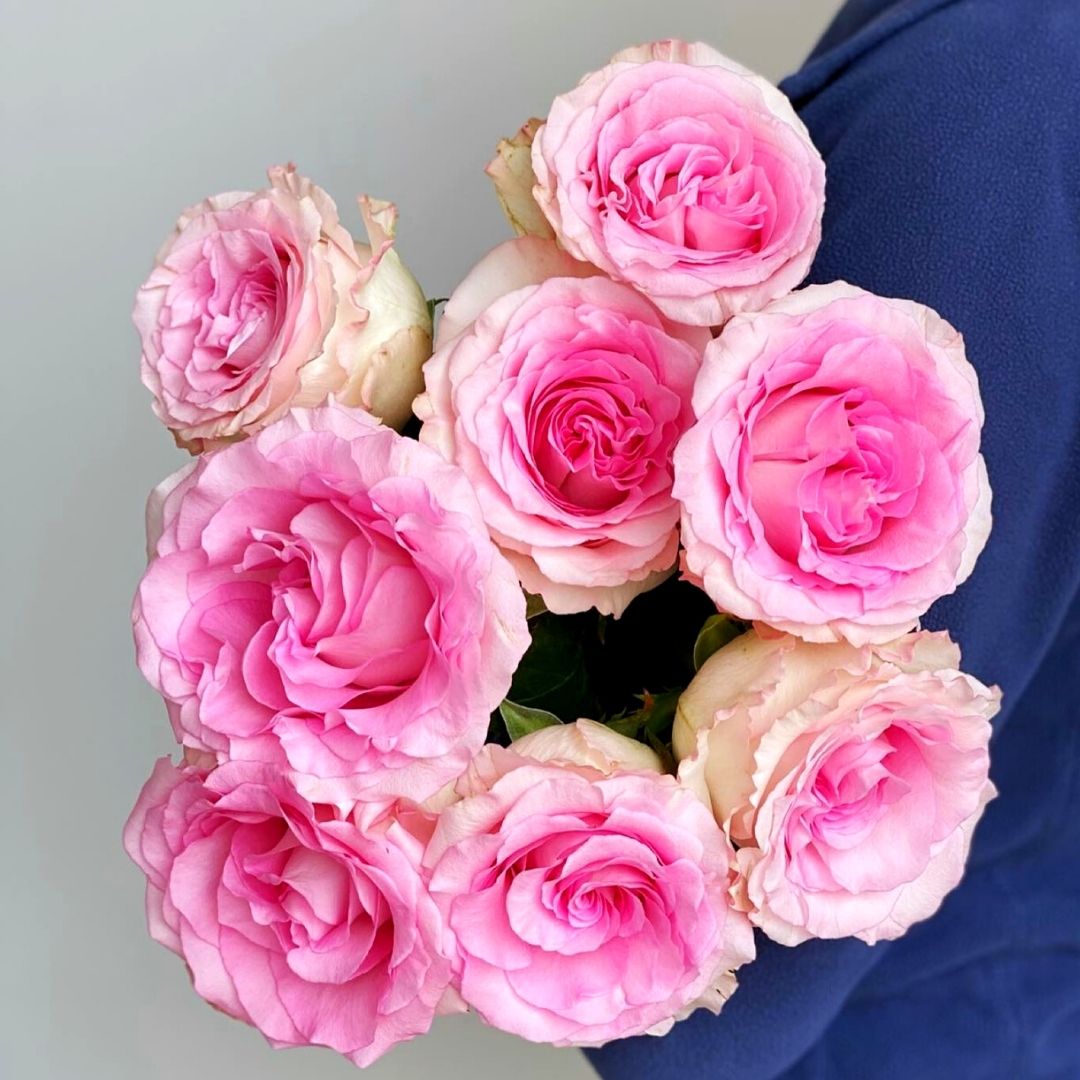 Rose Sophia Loren
Last but not least there's Rose Sophia Loren. She's the perfect addition to that Mother's Day gift, whether you want to give a full bouquet of these roses or want to include a couple along with a gift, she's perfect in all senses. Rose Sophia Loren is a star-quality pink rose. Her petals are beautifully folded into each other and the bud feels very strong and vital. When you need something special or a real eye-catcher, this is your rose! Mothers won't believe their eyes!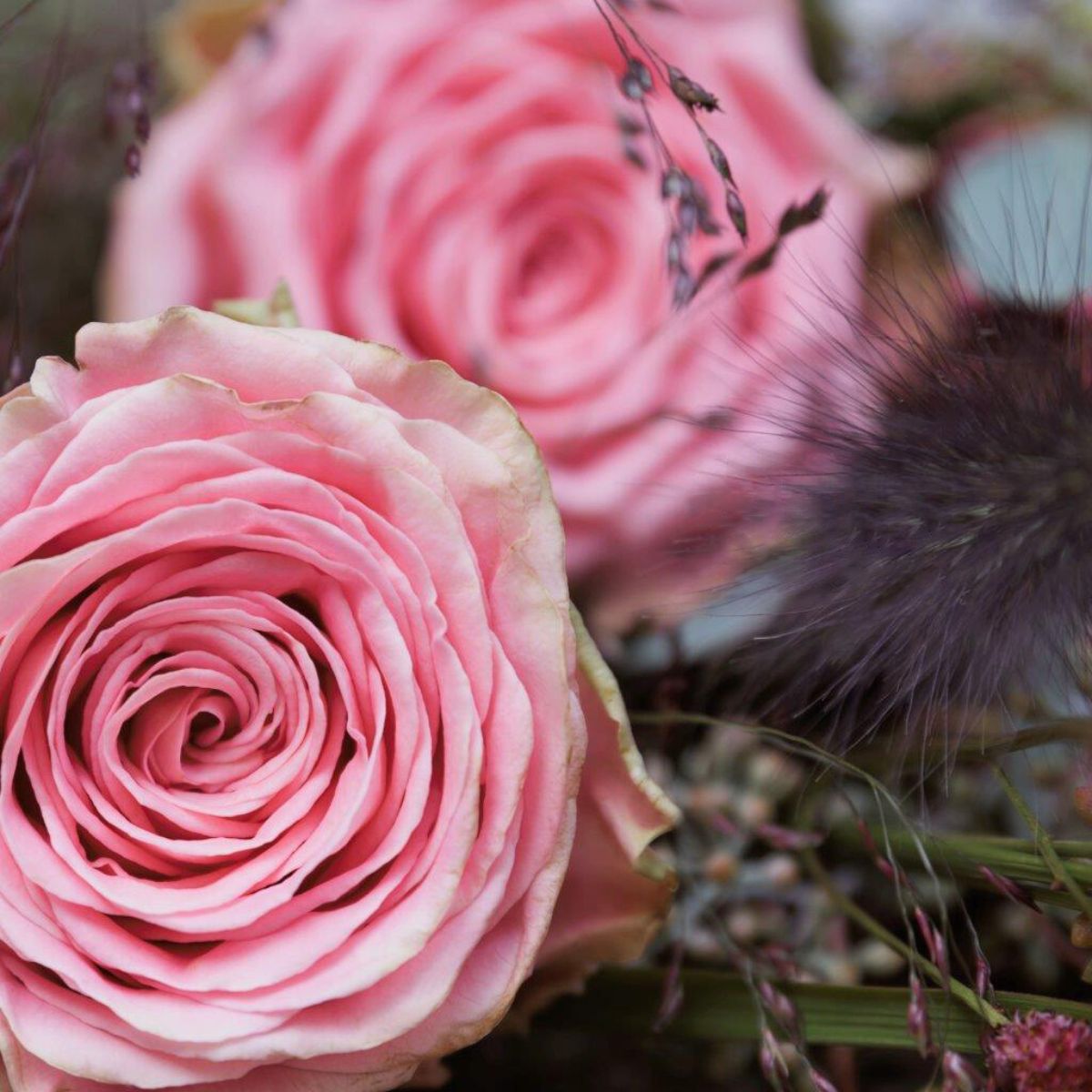 Tips to Care For Your Mother's Day Roses
Use a clean vase

Flower food improves the life of your flowers significantly, and prevents the necks from bending

Cut a few centimeters off the stem at an angle to open the veins for absorbing water


Remove only the foliage at the bottom up to the point where the stem is in the water

Refill the water when it gets 'cloudy'

Keep the vase away from vegetables and fruits, because the ethylene gas produced by these will damage your flowers

Take dying flowers out, so they won't infect the others

Keep your flowers away from high temperatures and direct sunlight