Mothers are someone you can always turn to, no matter how old you are or where you are in the world. While you appreciate them for everything they do, it's easy to forget to show them your gratitude.
Flowers, specifically roses, are one of the most popular gifts to say thank you and a deep way of saying how much you love your moms. So, there's no surprise that flowers are an old acquaintance when it comes to Mother's Day. This list with the top 10 roses for Mother's Day will help you decide which variety and what color you want to gift your adorable mothers. Take out a pen and a piece of paper because this rose game is about to get strong!
Top 10 Mother's Day Roses:
Rose Mandarin X-Pression
Rose Born Free
Rose White Naomi!
Rose Sophia Loren
Rose Hearts
Rose Confidential
Rose Jumilia
Rose RP Moab
Rose Red Panther
Rose Free Spirit
Mother's Day Roses Symbolism and Their Colors
First things first and most importantly: what do roses actually symbolize for Mother's Day and why do so many people opt to give roses for Mother's Day? A Mother's Day rose color can say a lot about your intentions and the feelings behind giving them as a gift, so each rose color has a different meaning.
Although many of us would think of flowers as a way to convey our love, a pink rose, and a yellow rose has quite different meanings. The red rose is regarded as the flower of love by people all around the world and is clearly a universal symbol of love. A pink rose is an ideal gift to offer your mother if showing her thanks and delight on Mother's Day is your goal. The yellow rose is a symbol of friendship and care, and it is a flower to present to people who may not be your mother but nevertheless act and treat you exactly like one would.
The time to reveal the top 10 roses for Mother's Day has finally come! Warning though, these roses are all about to make you fall in love deeply and madly with them so much that'll you'll want to give them to your moms not only on Mother's Day but during the rest of the year as well.
Top 10 Mother's Day Roses
One of the most genuine ways of expressing your love and care for a loved one is through flowers and what better flower than the queens of the world — roses? These are the most popular roses for Mother's Day you should know about.
Rose Mandarin X-Pression
As part of the top 10 roses for Mother's Day, this eccentric garden rose adds just the right amount of colors and charm to any situation or event you're planning for Mother's Day. A peach rose with an extra large bud and a bright-green eye peeking through the center, Mandarin X-Pression bred by De Ruiter infuses bright pink for an engaging burst of colors. As you may already know, garden roses are very popular choices as gifts. Because these roses have special large cup-shaped blooms with a velvety texture, moms really adore them, plus the fact Rose Mandarin X-Pression has a spectacular color.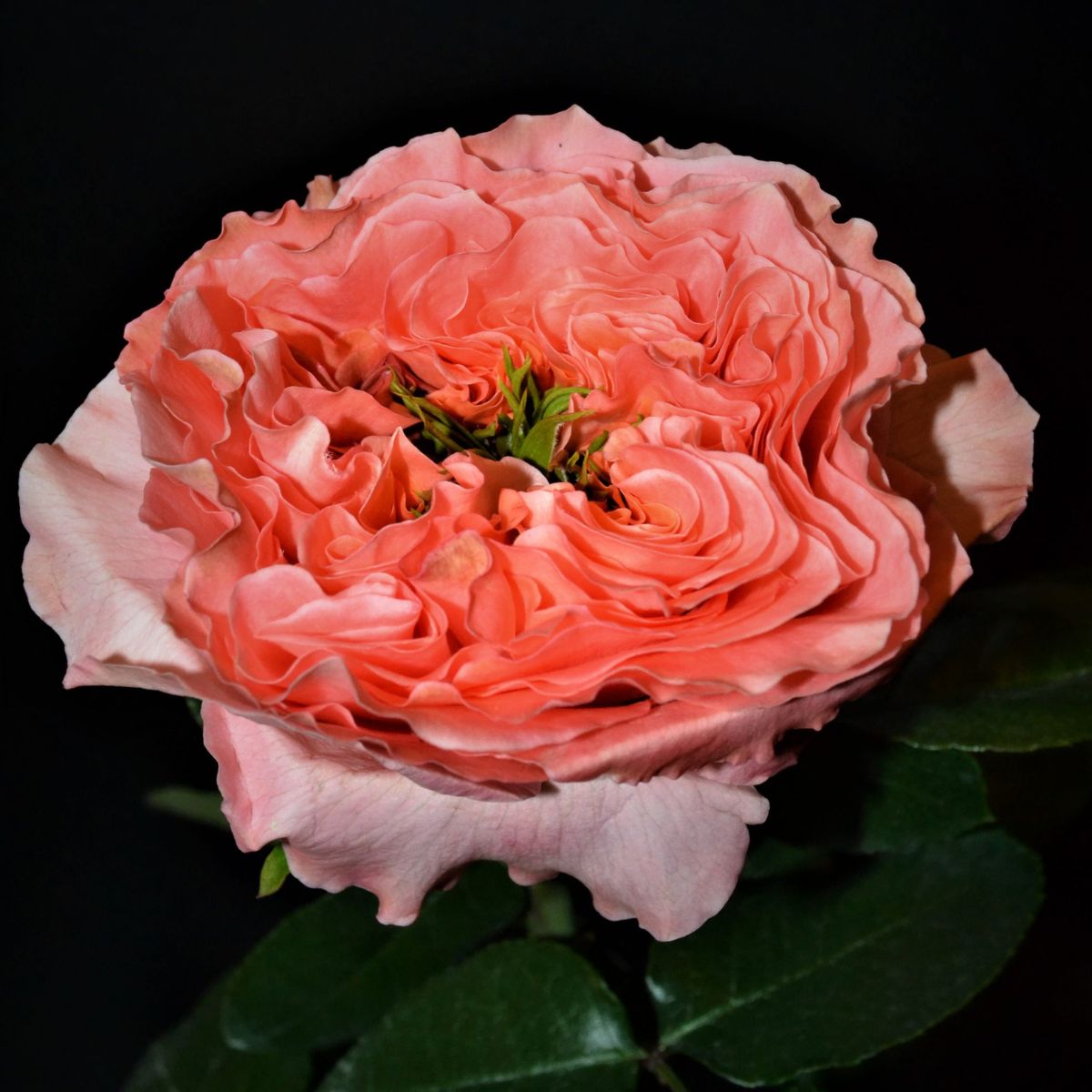 Rose Born Free
Rose Born Free by De Ruiter is yet another sensational variety with bright red, deep velvety tones that make it one of the best true red roses available, plus one of the top Mother's Day red roses. The large, cup-shaped blooms have a medium fragrance. Keep in mind that Rose Born Free is a luxurious and sophisticated rose. Its petals are intensely full-blooded red and are a stunning variety that is grown in Africa and South America. With a bud size of more than 5 cm and a bright red color, Born Free roses are perfect for celebrating special days such as Mother's Day and Valentine's Day of course.
Rose White Naomi!
Next up on the list of the most beautiful and top roses for Mother's Day is Rose White Naomi! from grower Porta Nova. She is a spectacular dazzling white rose who also happens to be one of the most popular wedding roses and for good reason! Gorgeous and crisp, this rose conveys a sense of serenity. Porta Nova makes the perfect addition to any occasion. She is very sophisticated not only because of her distinctive white hue but also for the curly shape of her petals.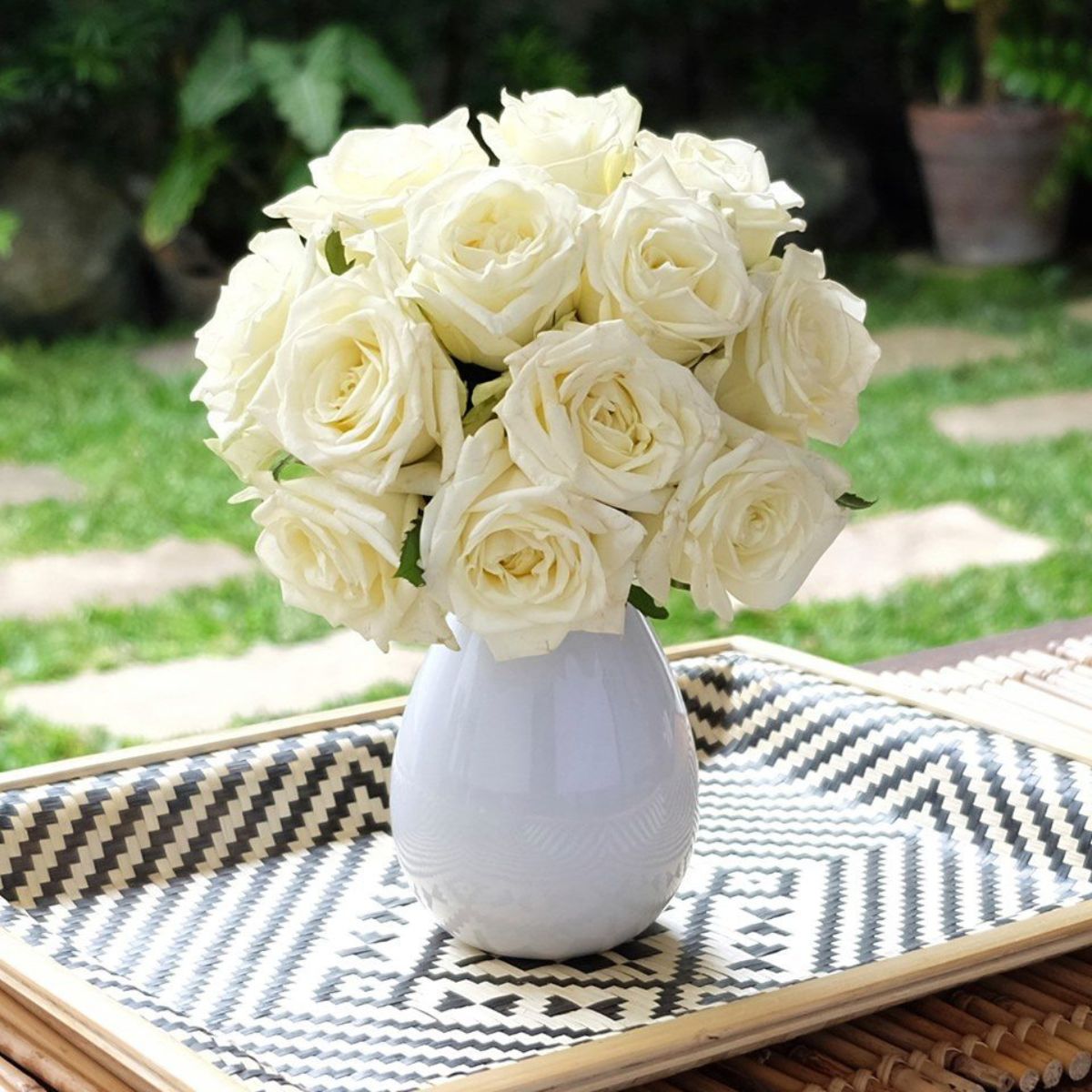 Rose Sophia Loren
The name already carries a gift: Rose Sophia Loren by breeder Jan Spek Rozen. She's the perfect addition to that Mother's Day gift, whether you want to give a full bouquet of these roses or want to include a couple along with a gift, she's perfect in all senses. Rose Sophia Loren is a star-quality pink rose. Her petals are beautifully folded into each other and the bud feels very strong and vital. When you need something special or a real eye-catcher, this is your rose! Mothers won't believe their eyes!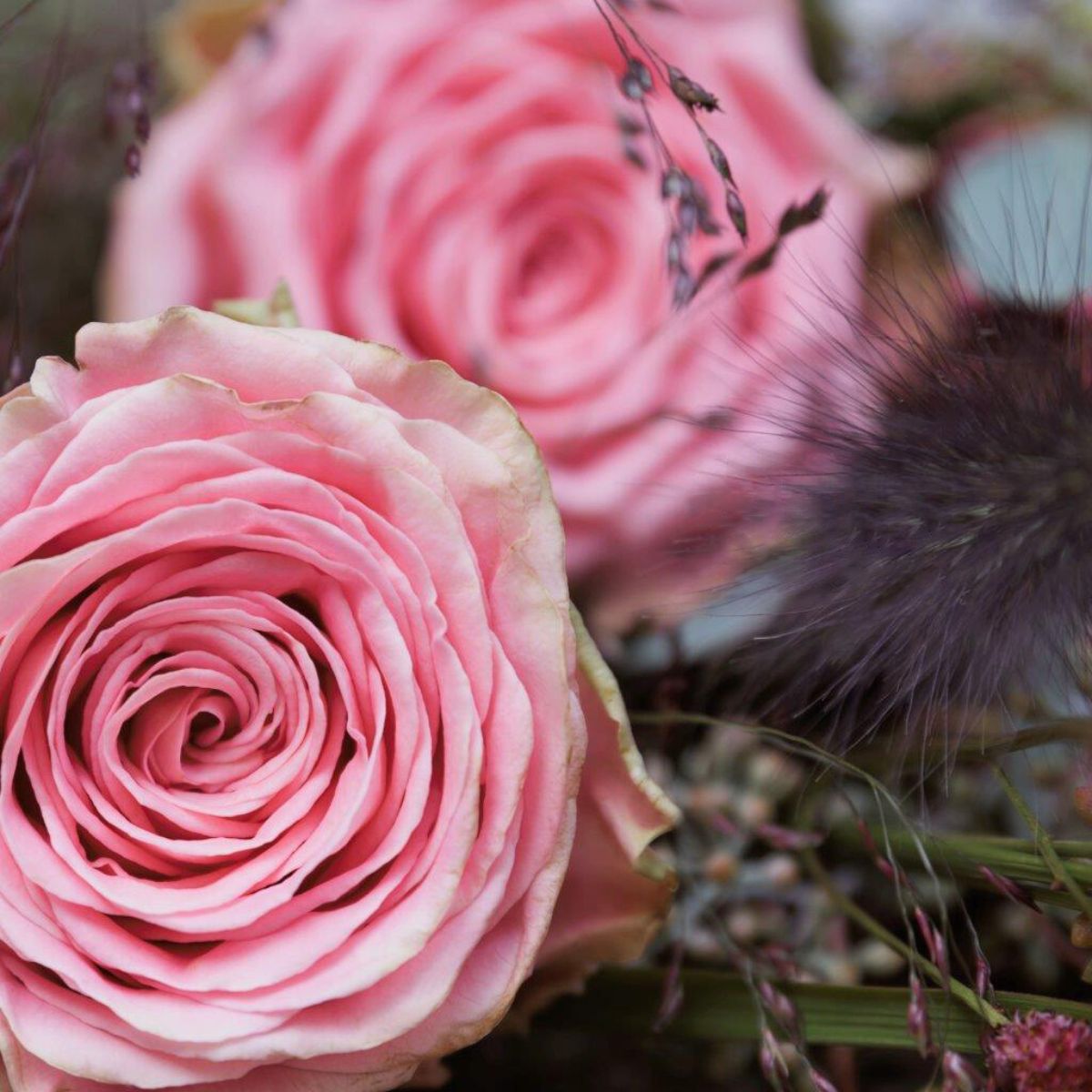 Rose Hearts
If you want to make your mom feel extra special on this special day, roses for Mother's Day are the way to go and will be the way to her heart as well. A dazzling Mother's Day rose is also Rose Hearts by Jan Spek Rozen, which is nowadays one of the most popular red roses. Why? Not only did this rose win the Best Standard Rose at the SAF Outstanding Variety competition, but she also won Best of Show. The most attractive feature of this beauty is its heart-shaped center, literally. This makes her the most unusual red rose in the world and one that your mom will be talking about forever! What better way to show your mom some love than with a heart rose?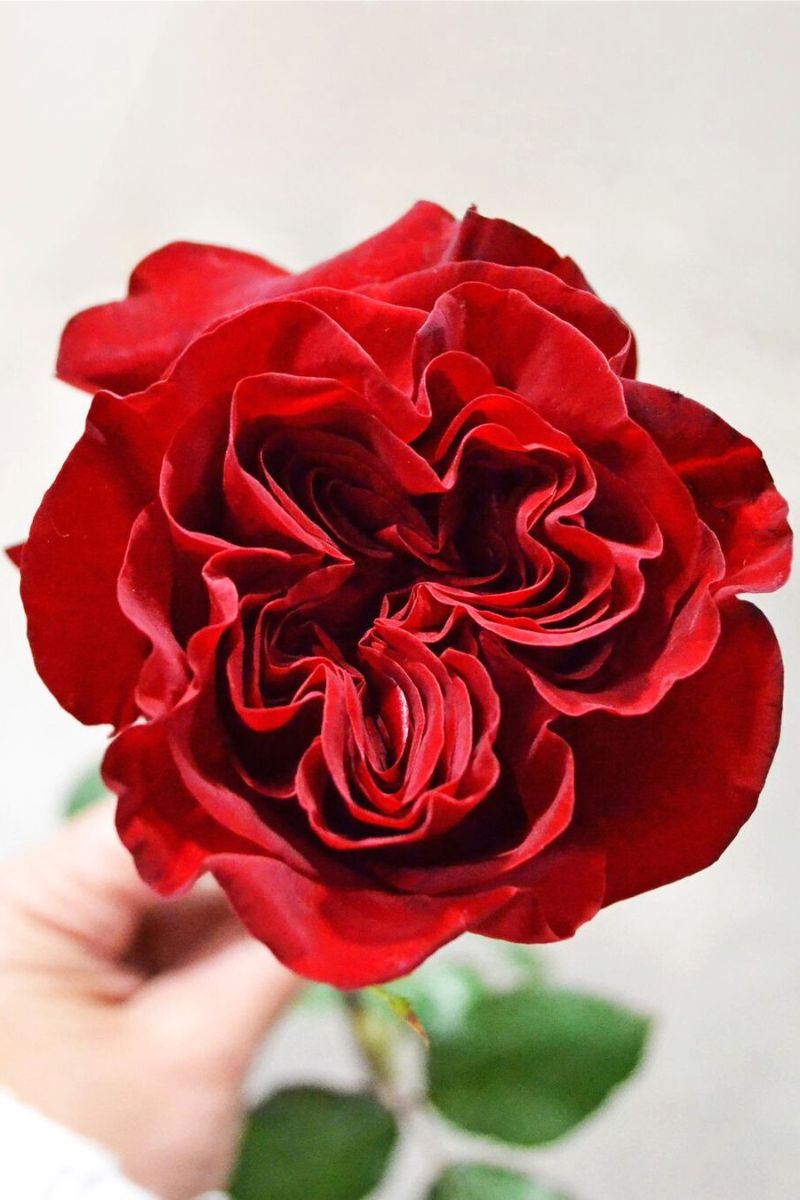 Rose Confidential
Rose Confidential by United Selections is a world-famous orange rose, internationally recognized for its head size and stunning opening process. This gorgeous iridescent, classic-style rose exudes charisma. Its bud is embellished with a bountiful set of petals in shades of peach-orange at the center and a nuanced coral/pink exterior. With petals that are slightly ruffled at the edges, Rose Confidential is another great and colorful rose that adds spectacular texture to any arrangement. When taken care of appropriately, Rose Confidential along with all the other roses for Mother's Day on the list will keep you company for at least 12-14 days. Also one of the most important characteristics at the time of looking for roses to gift your moms!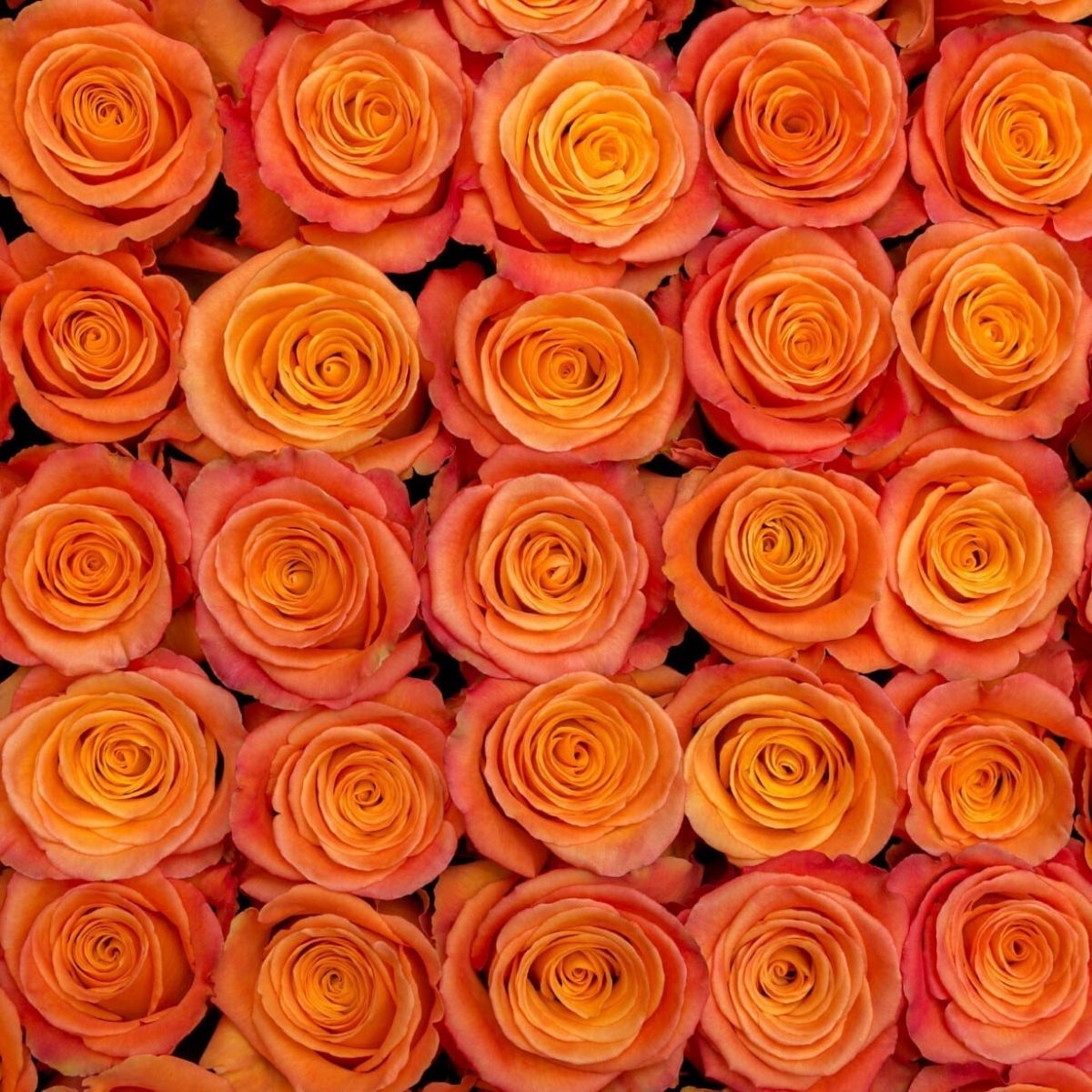 Rose Jumilia
Rose Jumilia by United Selections is a delicate rose that'll definitely express your endless love, sensitivity, and emotional side when you give this rose as a Mother's Day gift. Rose Jumilia surely is a rose with the 'wow' factor. It's a remarkable large-flowered white rose with a bright pink edge at the top of the petal. The sublime sweet white-pink hue makes it a lovely rose. A definite plus is the beautiful foliage. The rose is very strong and has a very good shelf and vase life.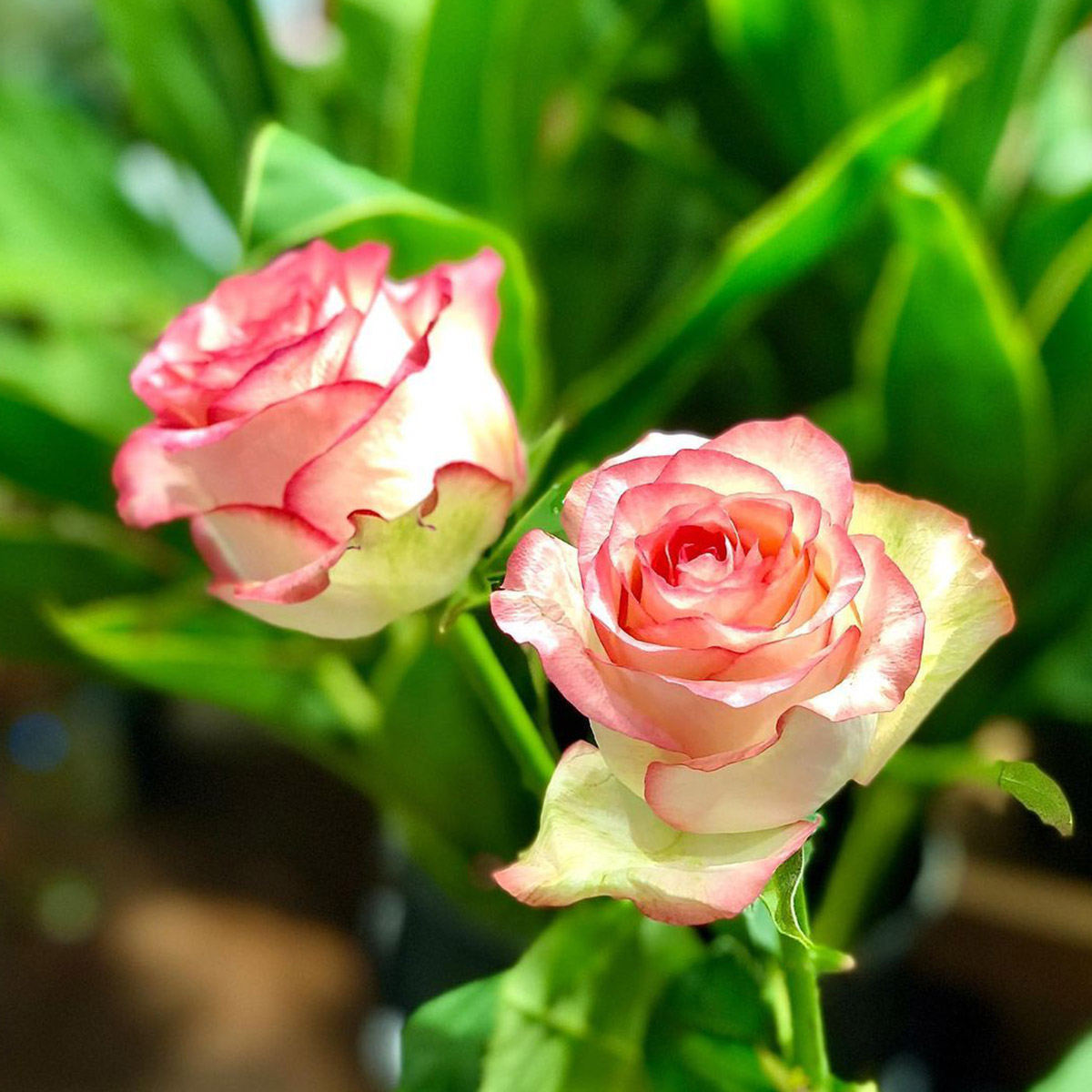 Rose RP Moab
This extraordinary nude color makes her so popular around the world: Rose RP Moab by Rosaprima, and it's making her the perfect Mother's Day rose. Rose RP Moab is a fresh, sophisticated, traditional rose full of nuance and romance. Its dusty earth-tone petals invoke long, warm desert breezes and its deeper blush center pulls the eye in. As a true nude, it is a highly versatile rose. It makes a bold statement on its own but can also be used in combination with almost any other color. These attributes are a winning combination and have already made RP Moab a favorite for gifts.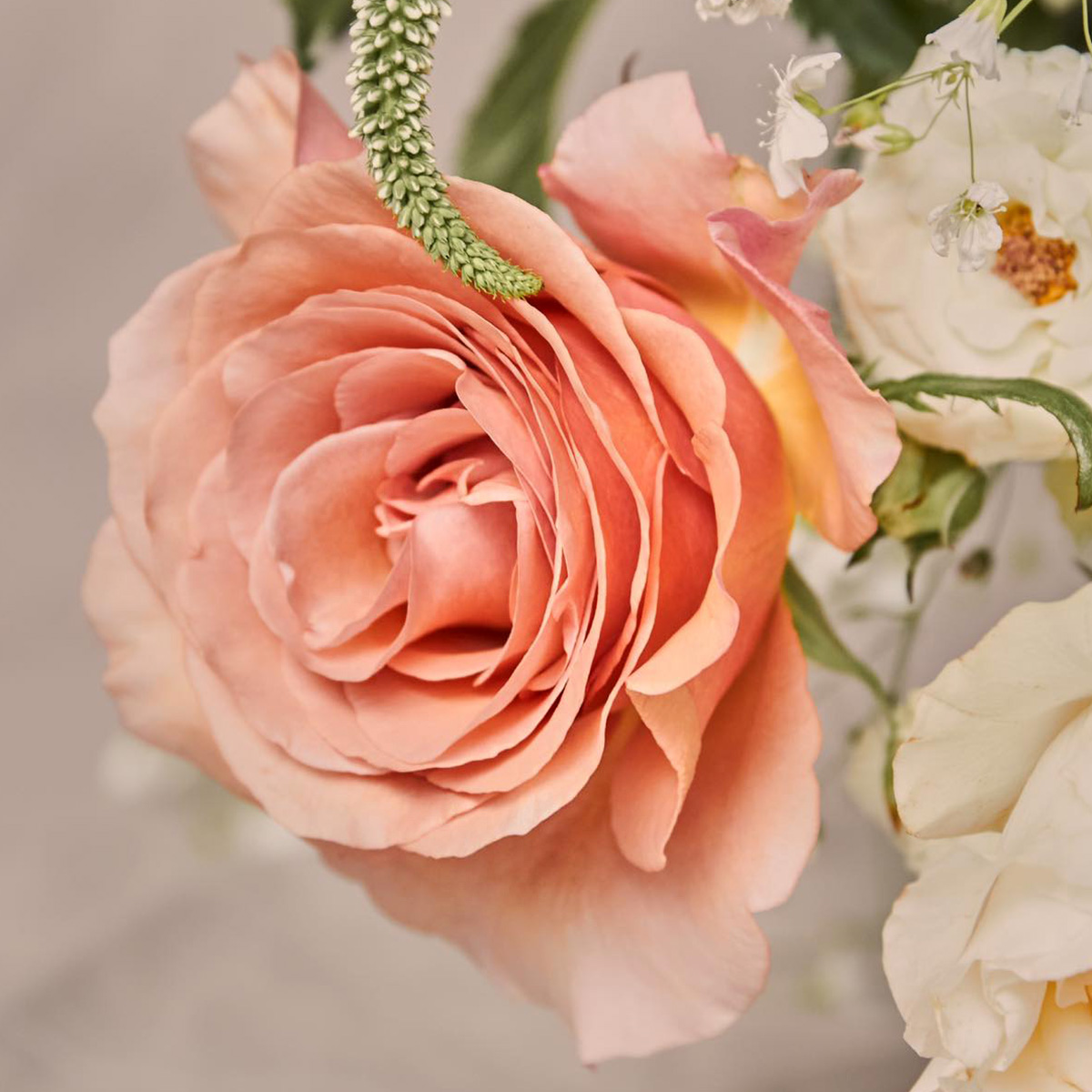 Rose Red Panther
Another one of the favorite roses for Mother's Day is Rose Red Panther Mother's Day by Decofresh. Red Panther is such a romantic rose, graced with the blossoming beauty of what true love is. Red Panther, a variation so rare that it is the equivalent of a perfect ruby. In our Thursd Floral Trend Color of the Year 2023, she has been dug up to the surface. No mine, no excavation, no destruction. Just patience, love, and know-how. Red Panther is a real gem that deserves a place of choice in the world of red roses: it is most certainly the variety of tomorrow.
She jostles, in elegance and delicacy, well-established codes and dictates. A bouquet full of these roses would be the perfect Mother's Day gift, don't you think?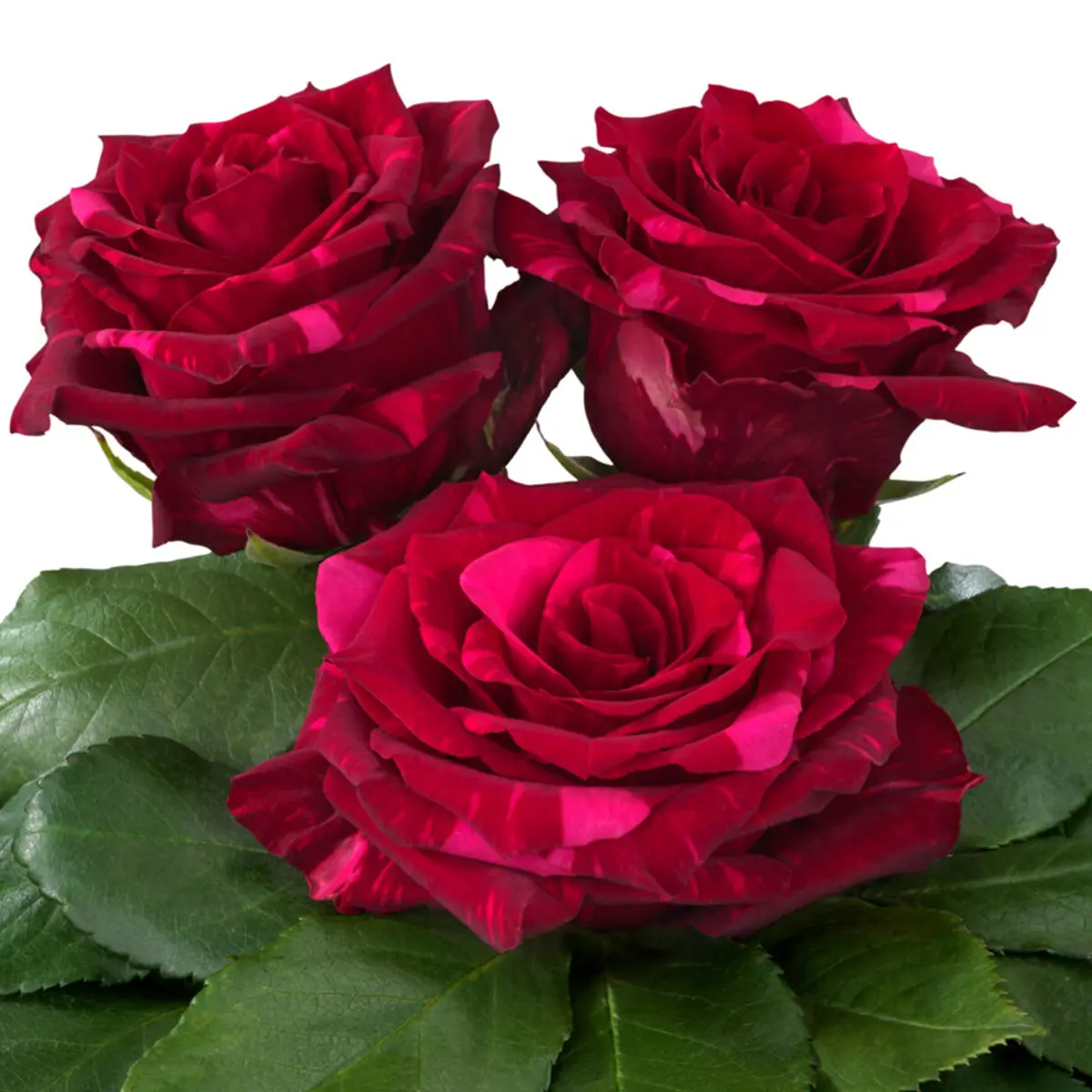 Rose Free Spirit
Last but not least, as part of the Mother's Day roses to gift is Rose Free Spirit by EQR. She is living proof that a peachy-colored rose can make the most spectacular floral arrangement to give to your moms on Mother's Day.
Breaking all the rules, Rose Free Spirit offers in one rose a whole bouquet of luscious, bright, and cheerful colors that change over time and from one flower to the next, setting vibrant, flirtatious hues next to one another like the swirling skirts of a flamenco dancer. The spiraling, wavy-edged petals of Rose Free Spirit come in persimmon, gold, and a range of pinks set off against dark green foliage. Adding to its charm is her light lavender fragrance.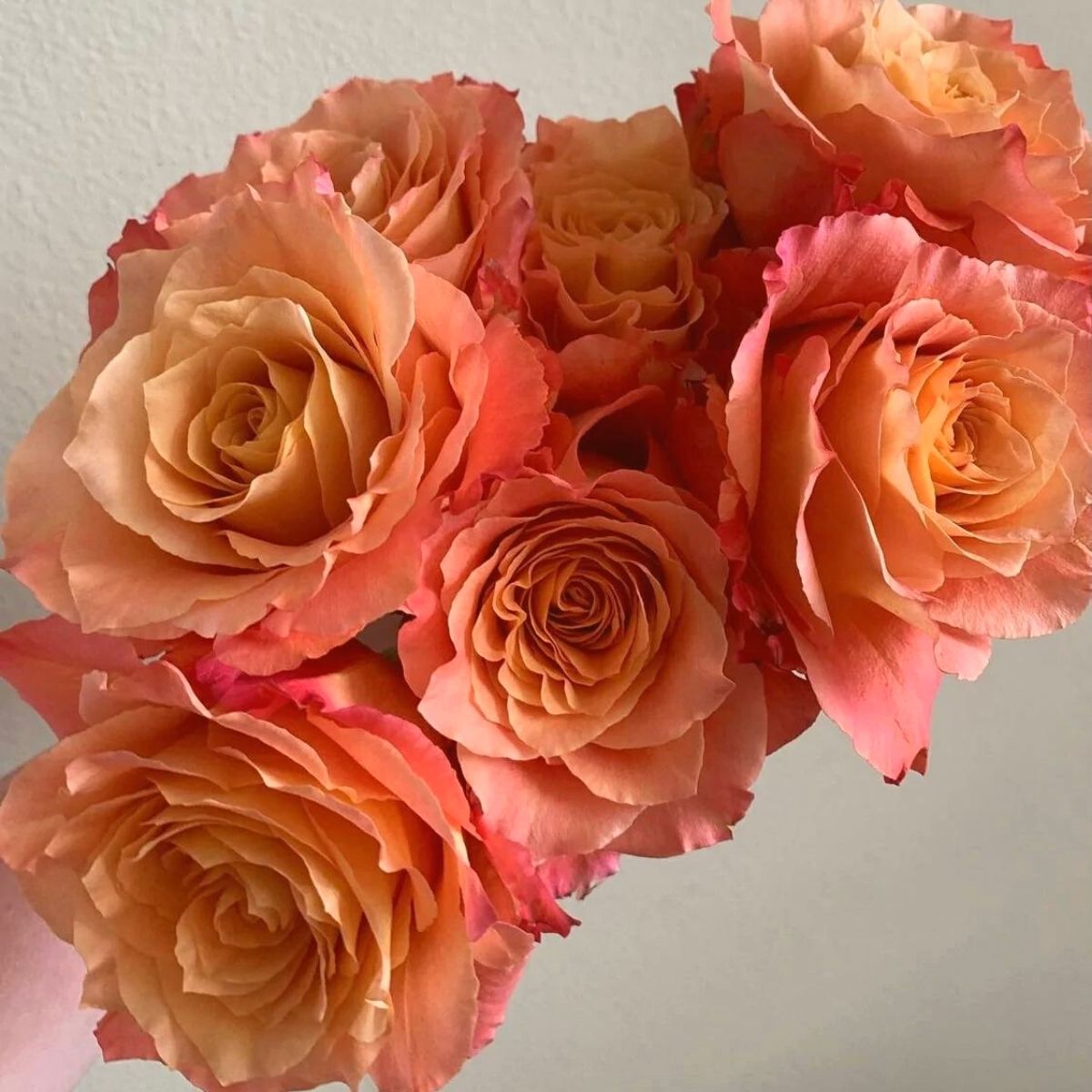 Tips to Care for Your Mother's Day Roses
Use a clean vase
Flower food improves the life of your flowers significantly, and prevents the necks from bending
Cut a few centimeters off the stem at an angle to open the veins for absorbing water
Remove only the foliage at the bottom up to the point where the stem is in the water
Refill the water when it gets 'cloudy'
Keep the vase away from vegetables and fruits, because the ethylene gas produced by these will damage your flowers
Take dying flowers out, so they won't infect the others
Keep your flowers away from high temperatures and direct sunlight
You're now ready to gift your moms the most spectacular roses for Mother's Day!
Featured image by @kauiaola