Who wants to create spectacular-looking home decor? Say I do! Pampas grass is here to actually adorn every space of your house with beauty, perfection, and fluffy volume. These flowering plants go to perfection and beyond and here are seven ways pampas grass will create an eye-popping home decoration.
Pampas Grass Decor Is All Your House Needs
Pampas grass (Cortaderia selloana) has taken the world by storm with its graceful presence and stunning display. With its tall, plumed stalks that reach towards the sky, pampas grass has become an iconic decorative element in homes, events, and weddings. It's not just a plant, it's a statement piece. From the natural texture to the delicate color, pampas grass has a way of adding a touch of elegance to any space. So, let's take a closer look at why pampas grass is so popular and how it can transform your decor.
Pampas Grass Decor
Pampas grass is more than just a plant - it's a decor element that can elevate any space. Its neutral color and feathery texture make it versatile enough to be used in a variety of settings, from minimalist to bohemian. Pampas grass decor has become a popular trend due to its ability to add a natural, organic feel to any space. It's a perfect fit for those who want to bring a touch of nature indoors without the hassle of maintaining live plants.

One of the most popular ways to use pampas grass in decor is to create a statement piece by placing several stems in a tall vase or using it as a backdrop for a photoshoot. Pampas grass wreaths, garlands, and centerpieces are also popular decor items. The options are endless when it comes to incorporating pampas grass into your decor.

Pink Pampas Grass
If you want to take pampas grass decor to the next level, then pink pampas grass is a must-try. With its blush hue, pink pampas grass adds a touch of softness and femininity to any space. It's perfect for a baby shower, bridal shower, or any event that needs a touch of whimsy. Pink pampas grass is also a great way to add color to your home decor without going too bold.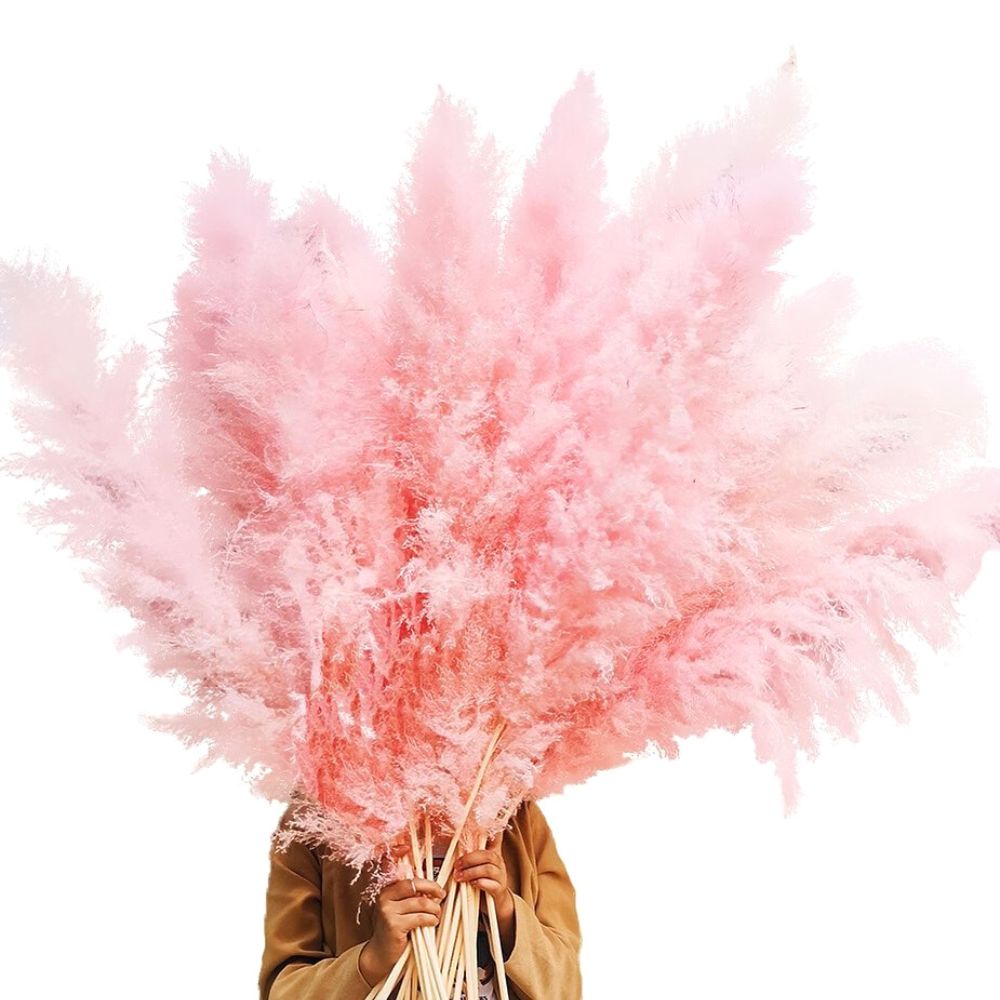 Dried Pampas Grass
Dried pampas grass is another popular option that can last for months, even years. The drying process turns the plumes into a delicate, fluffy texture that can be used in wreaths, centerpieces, and even as a wall hanging. Dried pampas grass adds a vintage touch to any space and is a great option for those who want to create a bohemian vibe in their home.

Dried pampas grass is also a great way to incorporate pampas grass into your decor all year round. It's perfect for fall and winter decor, but can also be used in spring and summer arrangements. Whether you choose fresh or dried pampas grass, this plant is sure to bring a touch of elegance and sophistication to your space.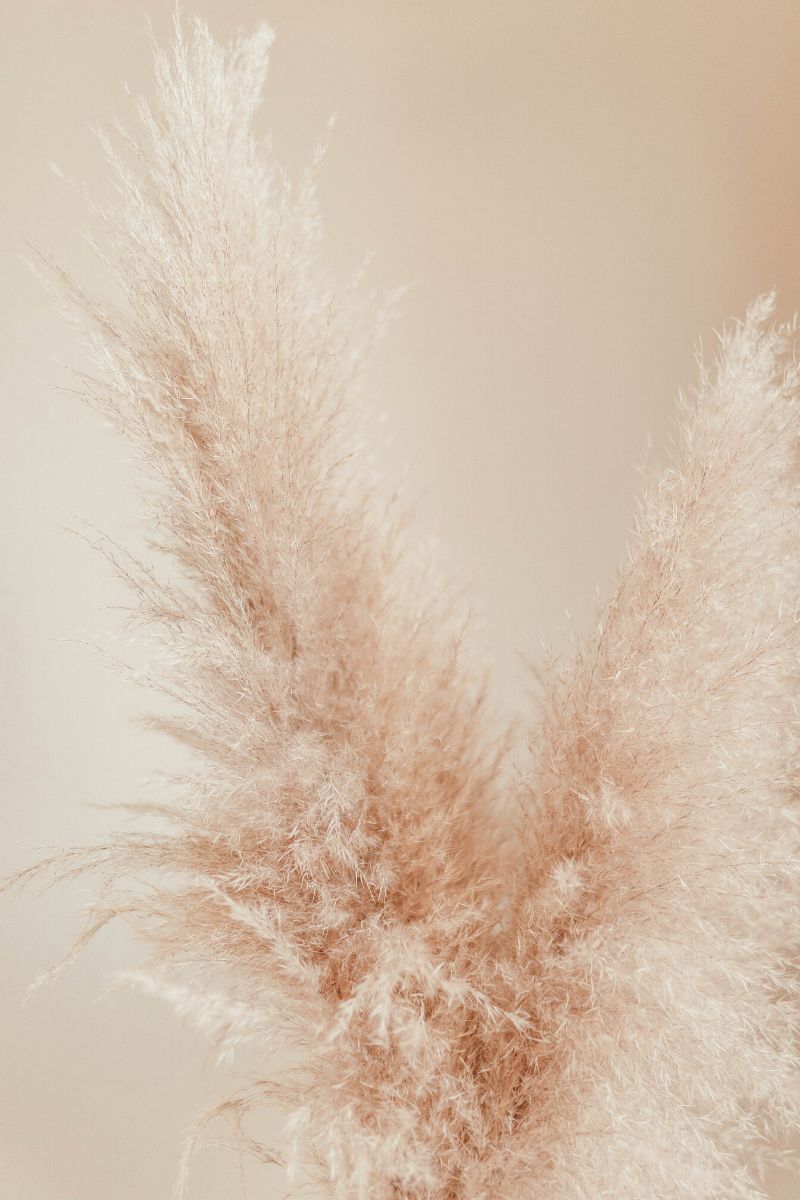 Pampas Grass Decor in Seven Different Ways
This stunning grass has a rustic-meets-modern aesthetic that will work with any type of interior decoration. Pampas grass has never gone out of trend and we can safely say it is all attributed to its stunning appearance and delicacy. Take a look at seven ways in which decoration with pampas grass will uplift the appearance of your entire house.
1. Pampas Grass Can Add Warmth to Any Bedroom
It makes a world of difference in how you choose to decorate your bedroom, which is a treasured area. If you want a minimalist style, add warmth to the space by putting big vases next to your nightstands on either side of the bed, filled with enormous pampas. They'll instantly produce a cozy-chic atmosphere for a tranquil setting. A pampas grass decoration in any room will always look stunning.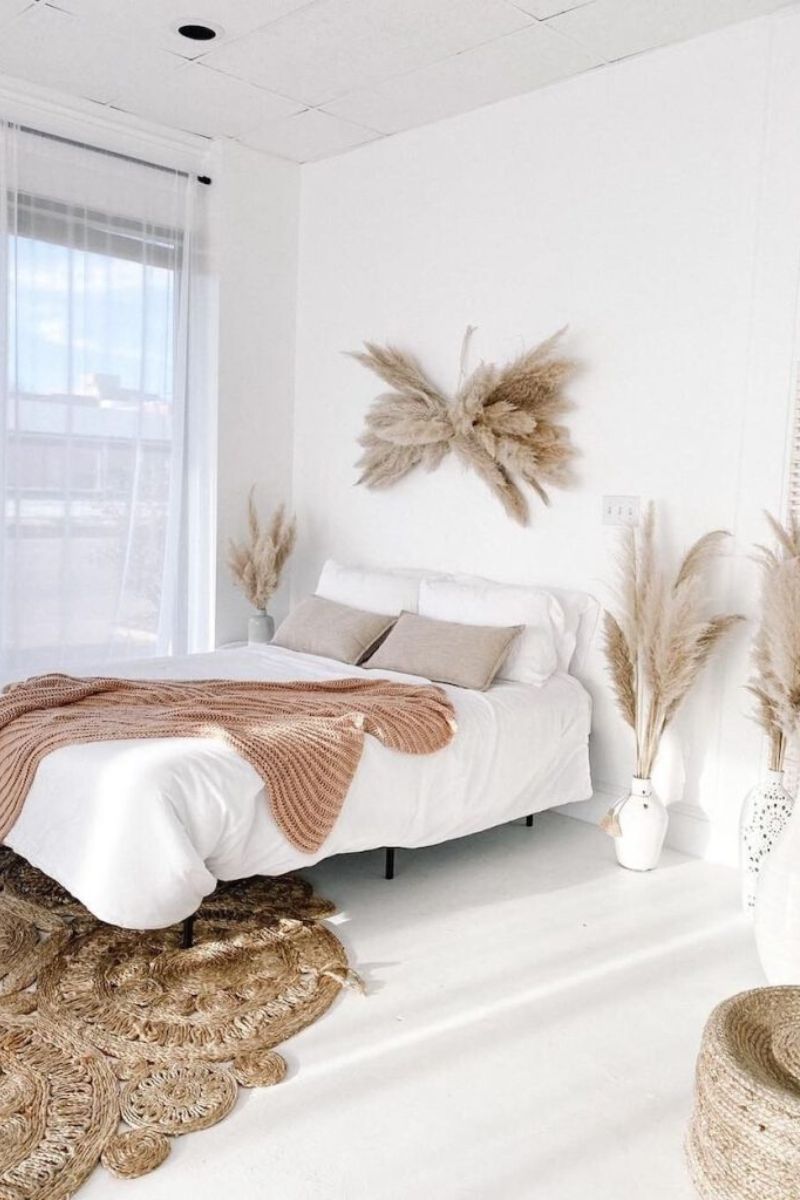 2. Use Pampas Grass for Tablescapes
For a spectacular pampas grass decoration at home, put a few pampas stalks in a vase for a simple approach to give your dining room table a minimalist flair. Now that the holidays are coming up, floral designers suggest adding some moody-brown, droopy pampas or white, thin pampas to your festive decor.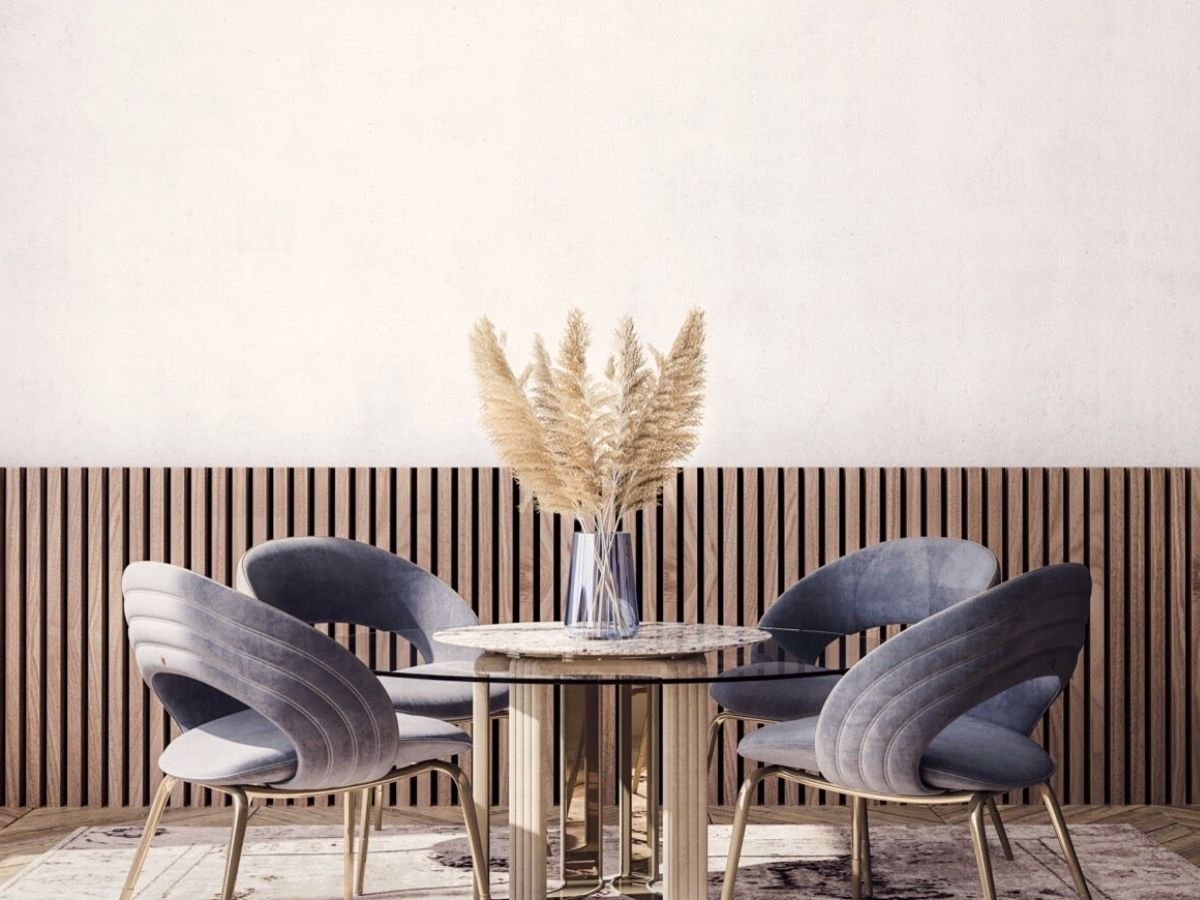 3. Create a Dried Pampas Bouquet
A new bouquet of flowers looks and smells lovely, but it doesn't stay long as pampas do. Here is where bouquets of dried flowers come to the rescue!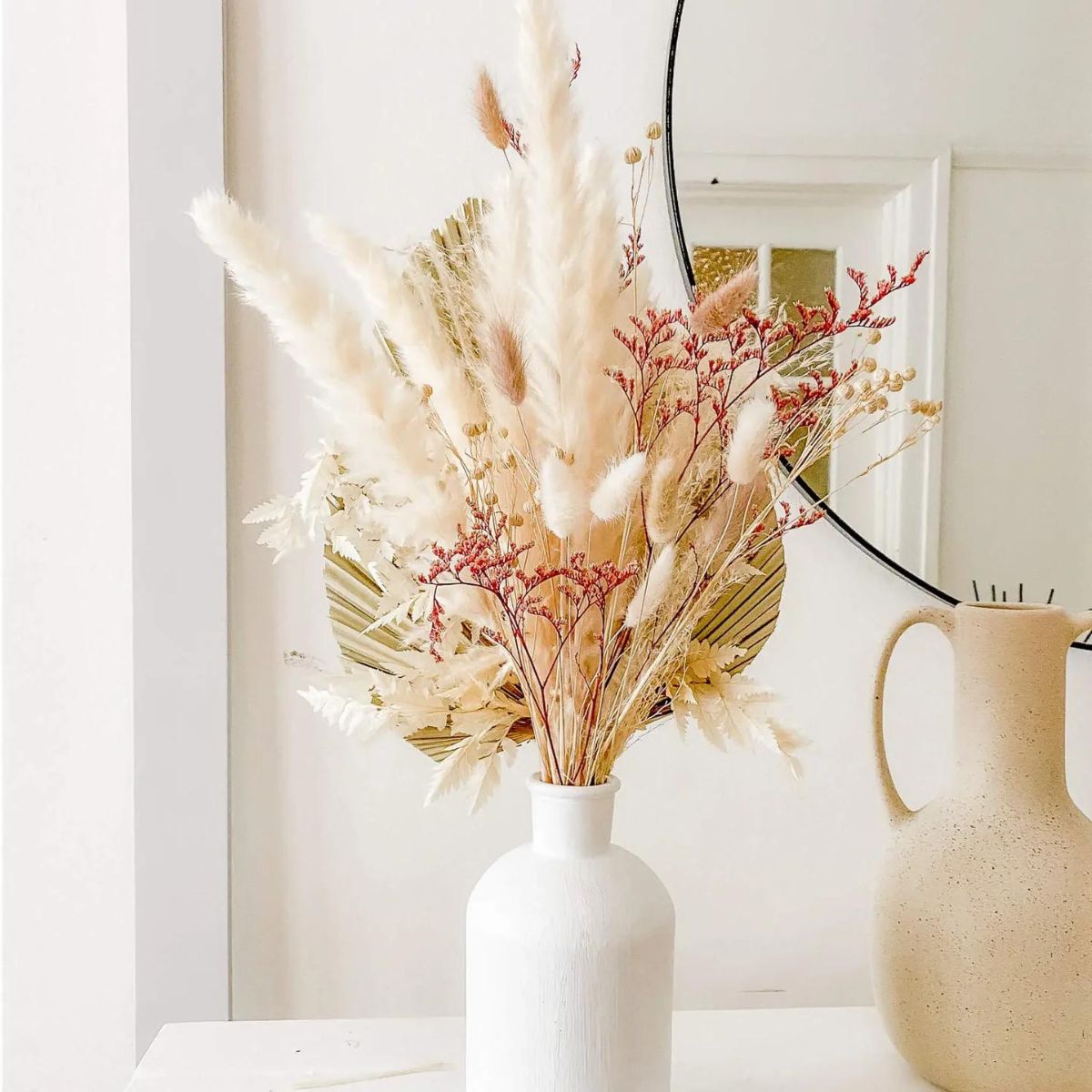 Next time you buy a floral arrangement, make sure to hang the flowers upside down to dry and consequently place them in a vase with pampas grass for a spectacular decoration option. Numerous dried flowers complement perfectly and beautifully with pampas.
4. Create a Pampas 'Cloud' Display
If you're feeling really creative and ambitious to make your house look amazing, a Pampas cloud display can help you achieve a dramatic and gorgeous effect over your dining table or living room. It's a simple DIY project that requires your creative skills and using pampas to embellish the display.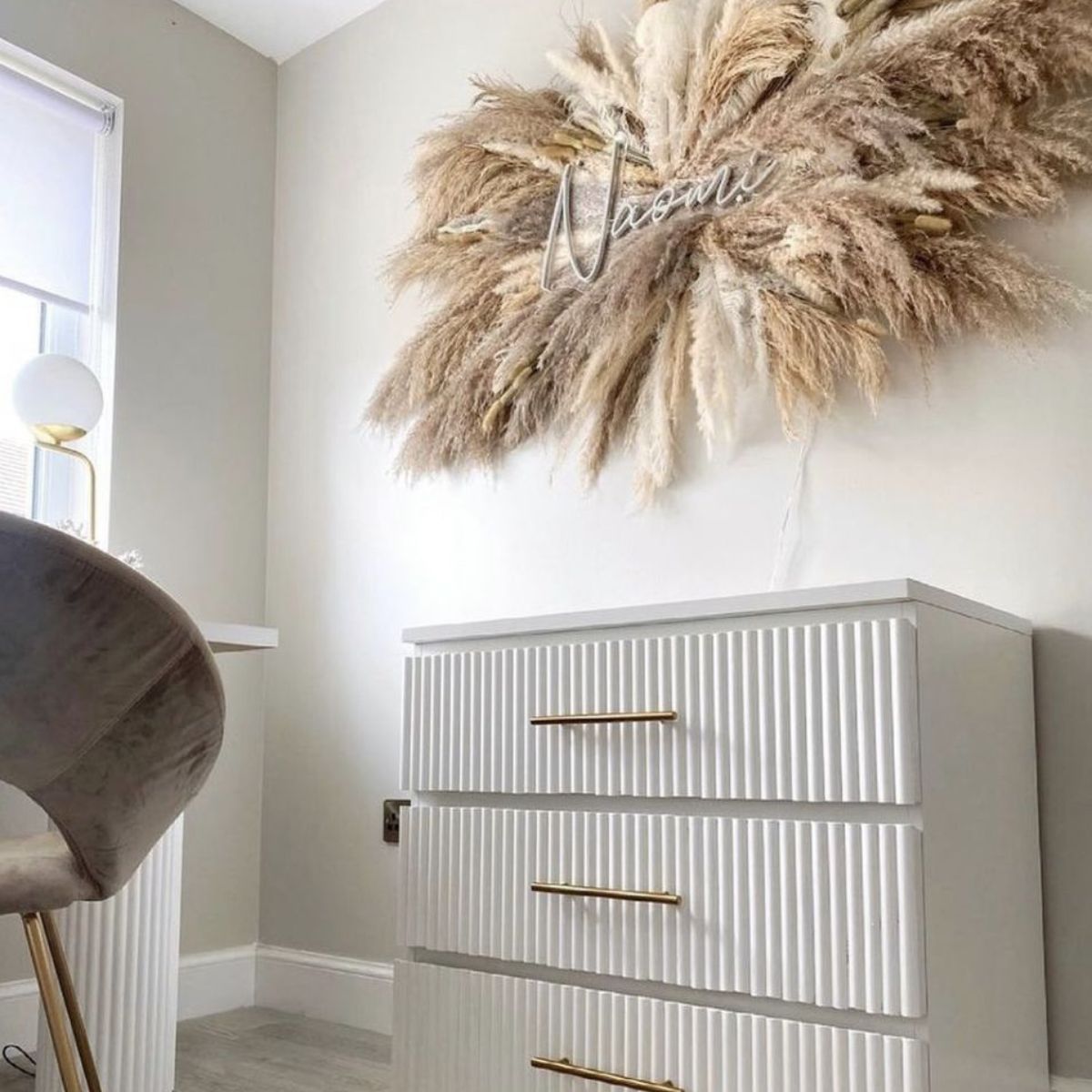 5. Amplify Neutral Colors
Yes, Pampas grass is magical and even if you let them sit alone in a corner, they would make a statement anytime, anywhere. But for now how about placing your favorite vase in any corner of your house filled with pampas? This will add a lush, gentle texture to a modern and airy space decorated with beiges and soft browns.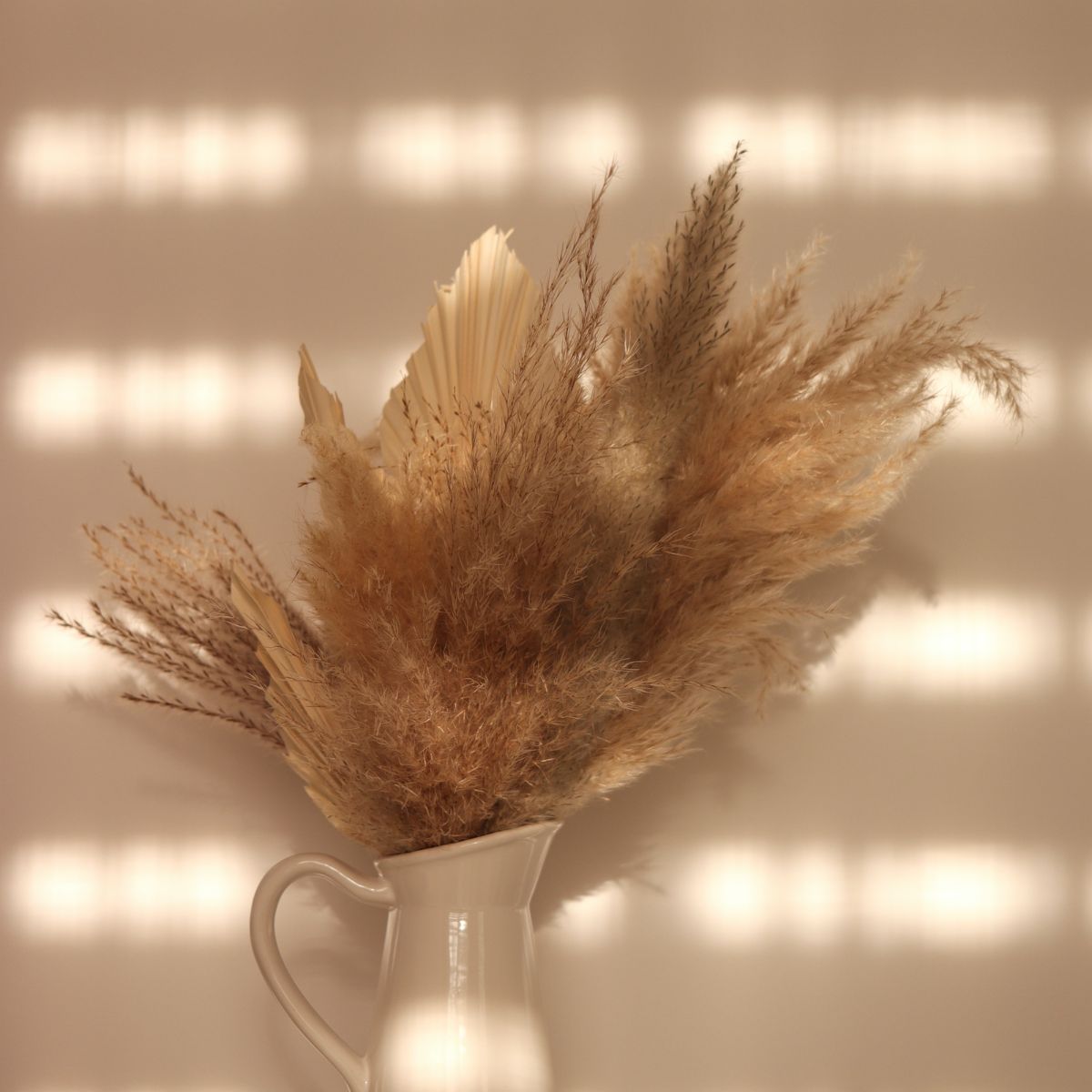 6. Hang a Pampas Wreath
No, wreaths aren't uniquely reserved for Christmas time. A pampas grass wreath decoration is a charming way to mark the arrival of fall and the end of the summer. The natural element gives warmth to the room and is neutral enough to be used year-round when hung on a wall in the dining room that is plain white.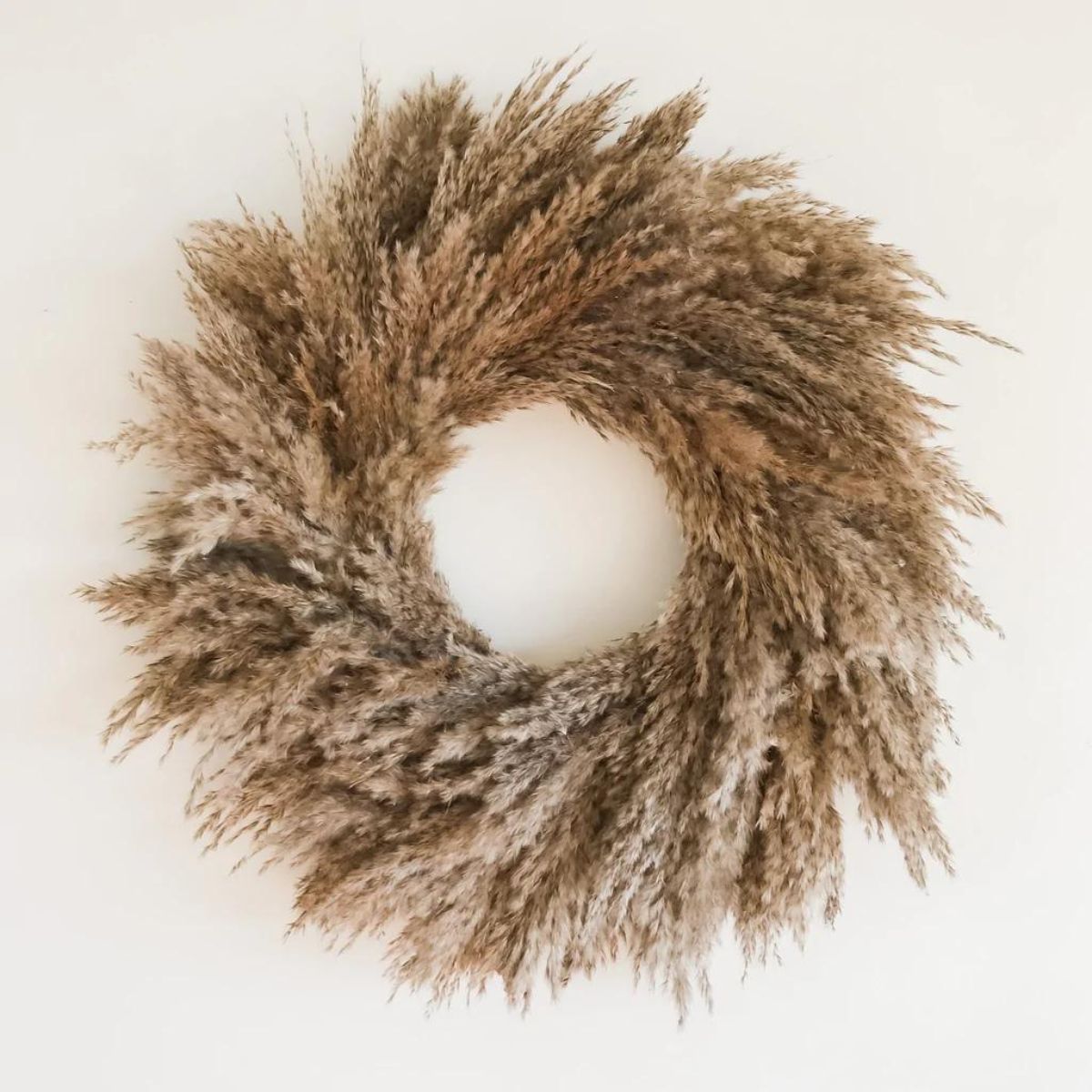 7. Mix Layers of Pampas Through Different Spaces
Layer it up! Pampas don't necessarily have to be placed in just one spot. Vases of pampas grass on the dresser and on the floor are the perfect complement to achieve a serene, and delicate atmosphere in a room.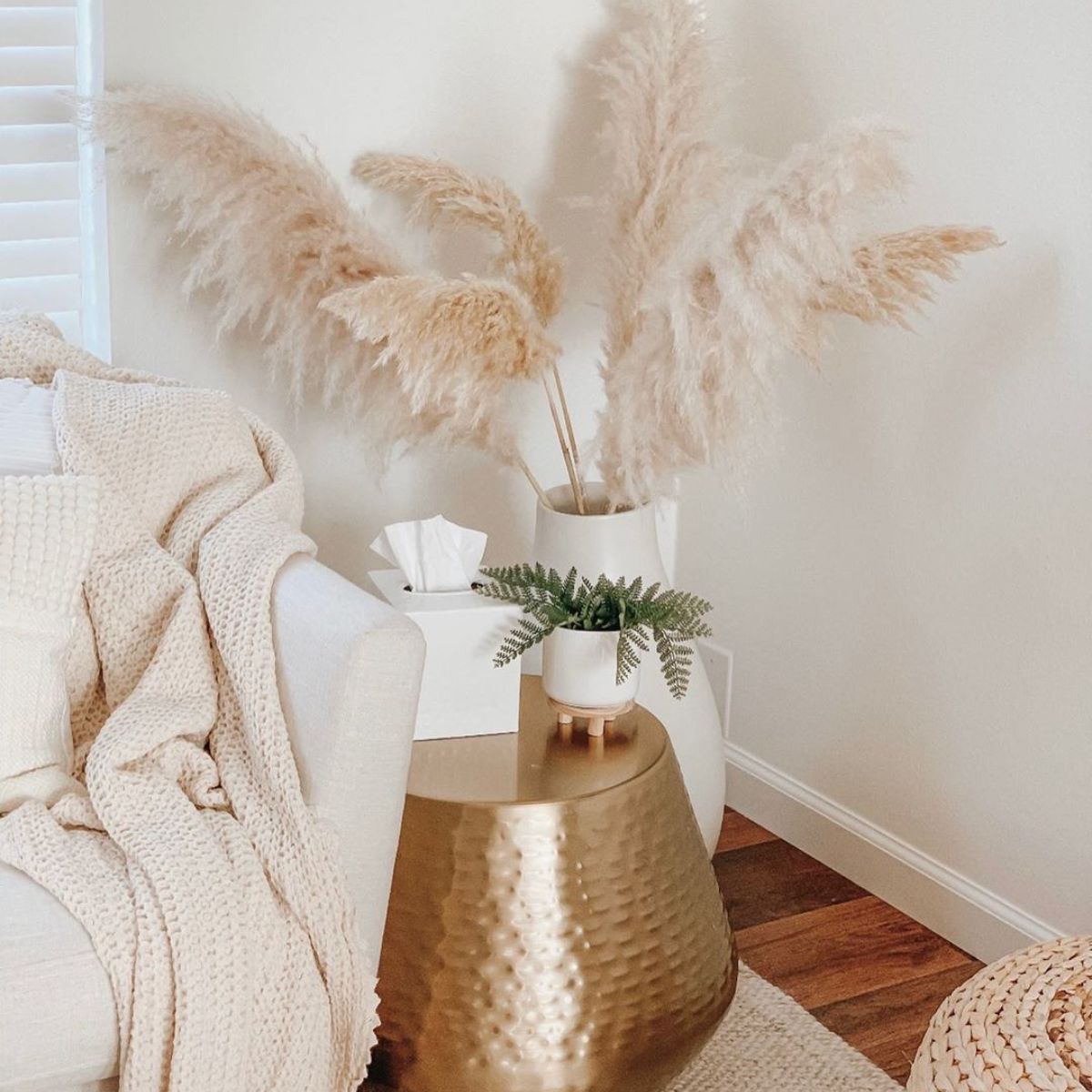 Elevate Your Pampas Grass Decoration Game
Now that you have a few tricks and tips on how to use pampas grass to nail your interior decoration, there's no excuse to not soak up every space in your house with them.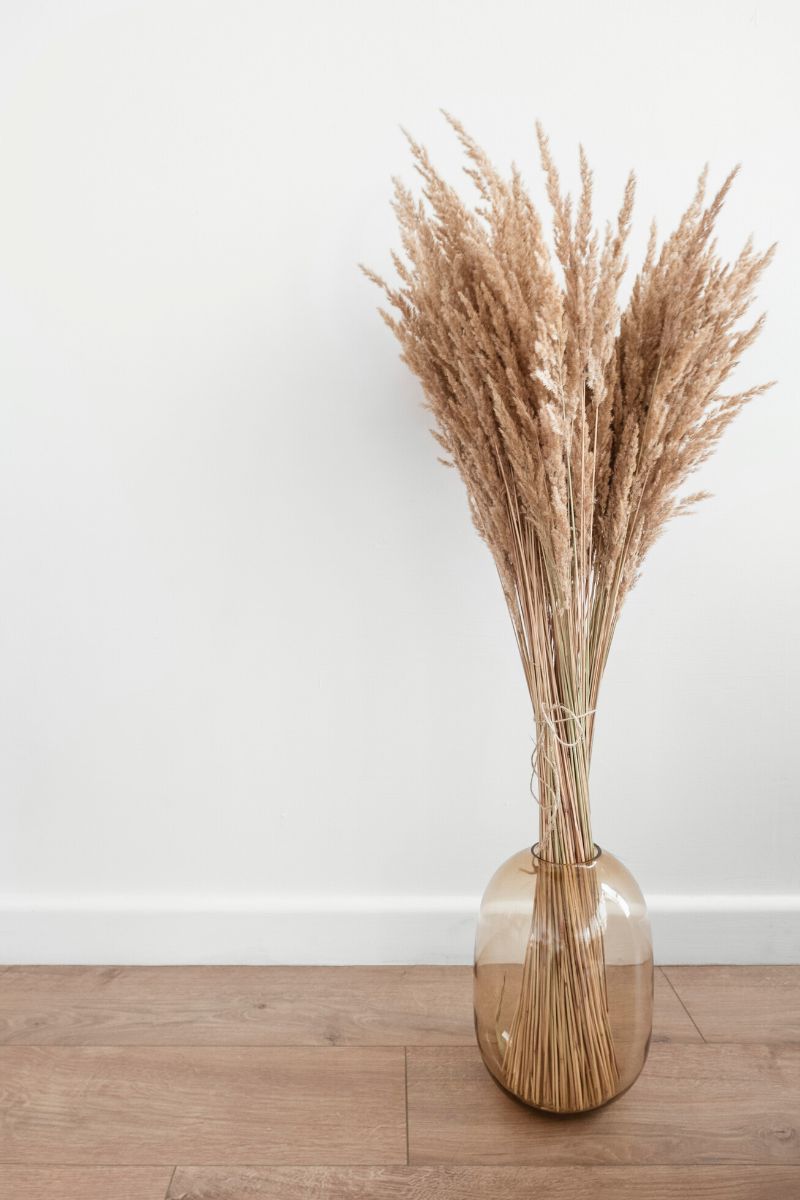 Pampas grass has become a staple in modern decor with its graceful, natural look. From pampas grass decor to pink pampas grass and dried pampas grass, this plant has endless possibilities. With its versatility and easy maintenance, pampas grass is sure to remain a favorite for years to come.
Ready, set, get your pampas!