The cut flower industry in Kenya is booming. There are thousands of flowers farmed in Kenya but only one stands out: roses. Kenyan roses are by far the country's most popular and on a single farm, you'll easily find at least 30 different varieties in a plethora of colors. High-quality growing, as well as technical and devoted post-harvest and packaging procedures, make Kenyan roses high-standard and highly sought-after products.
The Allure of Kenyan Roses
Like Ecuador, countries that are closer to the equator have the steady daylight and ideal temperatures to reap the full benefits of flower production. While South America has long been one of the world's top spots for rose growers, a country across the ocean has gotten into the trade, and it's making a huge impact on their country.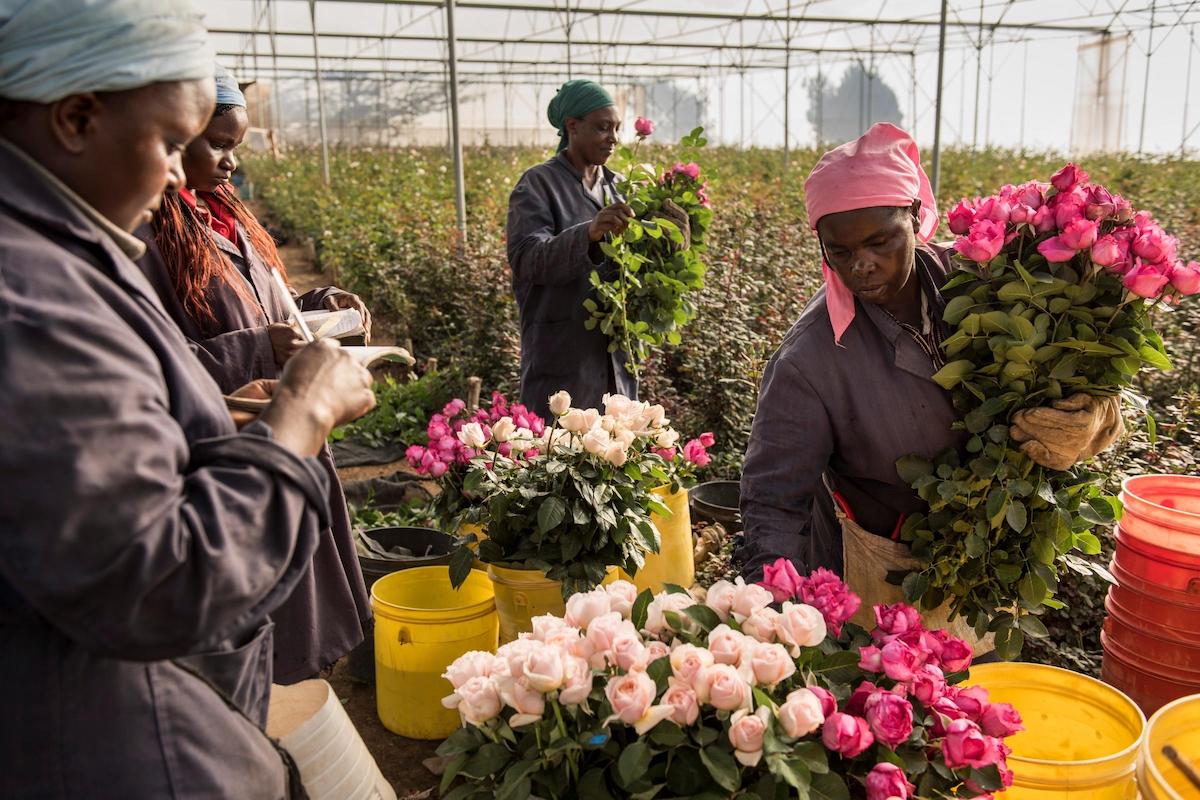 Kenya is the lead exporter of cut flowers to the European Union (EU) with a market share of about 7%. Kenya is particularly important as a source of roses – the country supplies one-third of all roses sold in the EU, according to Union Fleurs. Cut flowers are now Kenya's second-largest export after tea, contributing around 1% of the country's GDP. They are also one of the country's largest sources of employment, with over 100,000 people working directly in the flower industry and an estimated two million indirectly.
What Makes Kenyan Roses So Special?
Roses account for a staggering 88% of all cut flowers exported by Kenya. Kenyan roses are well known throughout the world for their high quality, large heads due to the altitude location of the rose farms, good growing techniques, solid infrastructure, productive workforce, and favorable climatic conditions that allow for year-round production of a wide variety of quality. Roses from Kenya are not only well known for their beauty but also for their longevity and vase performance.
Roses From De Ruiter
Because De Ruiter cooperates with the entire floriculture chain, they are able to select the right rose varieties on time that also meet the requirements of the retail sector. Presenting and advising the right varieties to the right growers, in combination with the right characteristics of the variety, ultimately leads us to a range that is very suitable for the retail segment. High production figures per m2, being able to travel well by plane, but also the possibility of being able to travel by boat, are characteristics of this range that have made the retail mix such a successful basis within the total segment of this breeder.
Let's discover 8 Kenyan roses from De Ruiter that you'll immediately fall in love with.
Rose Piacere
The unique coloring of the Rose Piacere sits somewhere between lavender and smoky mauve. It's not quite vintage and not quite modern. The beauty of it is that it can create some intrigue for the eye because it's not a common shade of purple. This variety will add an elegant and joyful touch to any occasion or arrangement.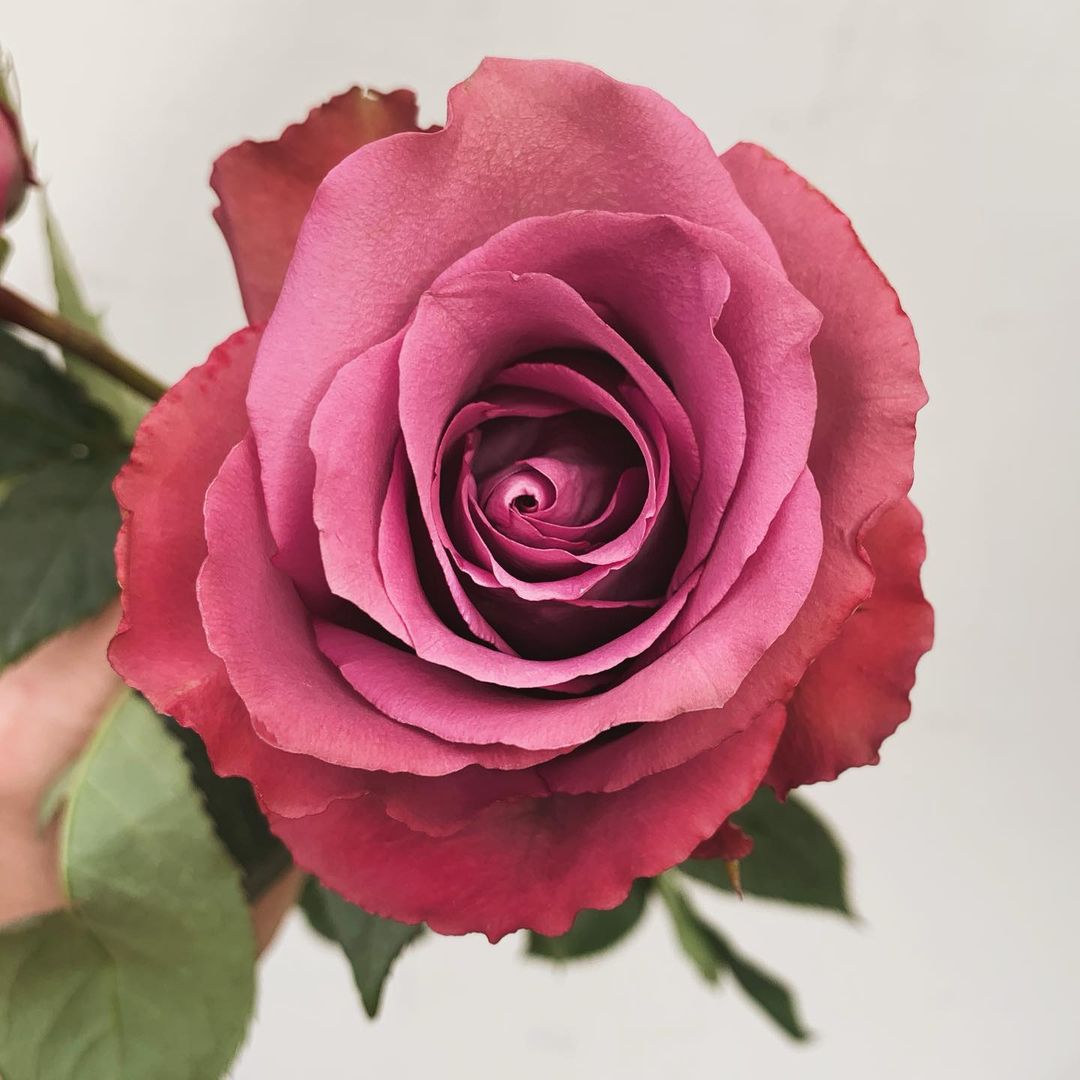 Rose Frutteto
Frutetto is a delicate, medium-pink bloom that opens generously into a perfect rose. Its blush-pink core, combined with its crisp green outer petals, emits a unique radiance and displays the most subtle curl at the tips when open. Frutteto's undeniable allure stems from its unassuming beauty and elegance. It is a highly versatile rose that works well with a wide array of tones.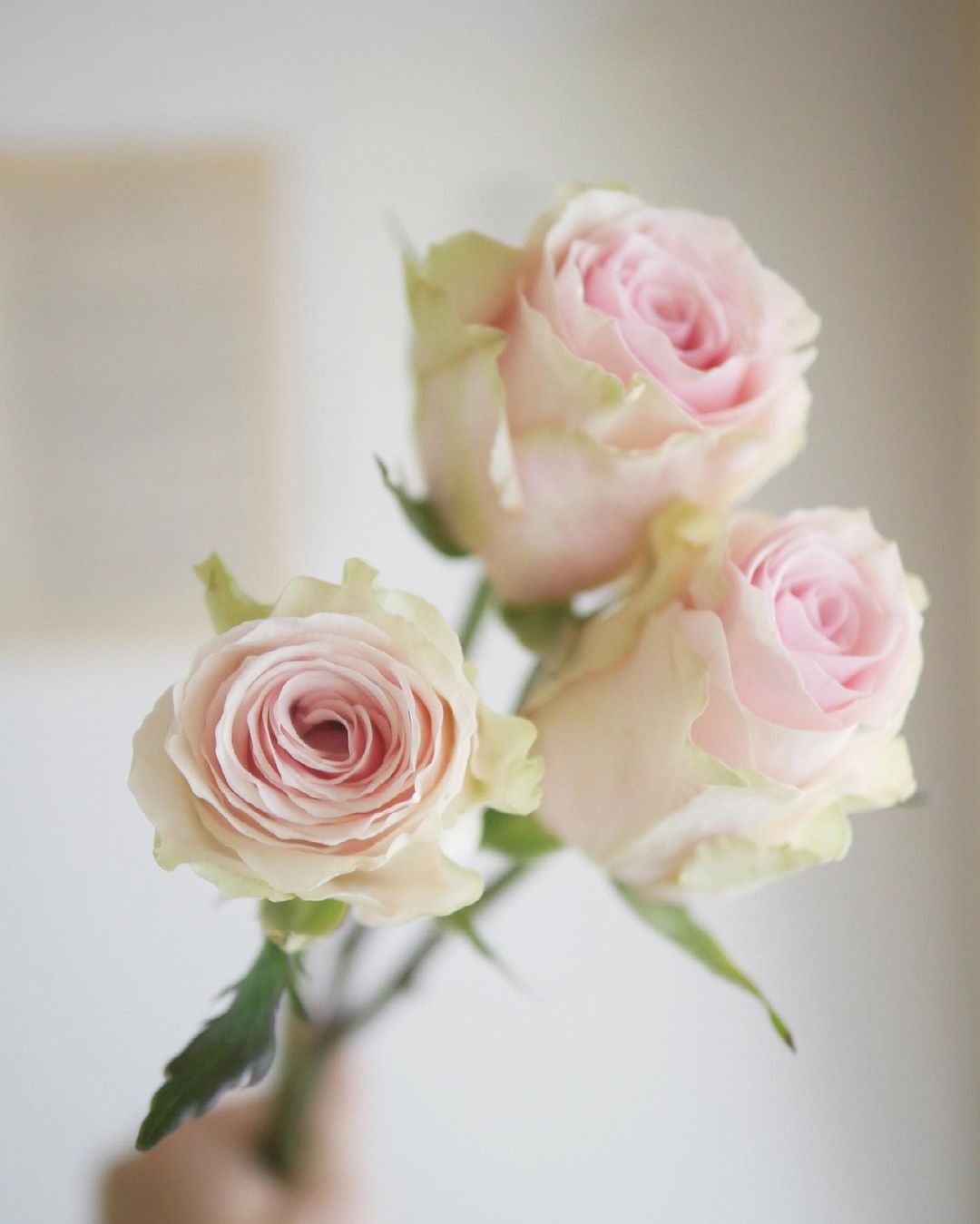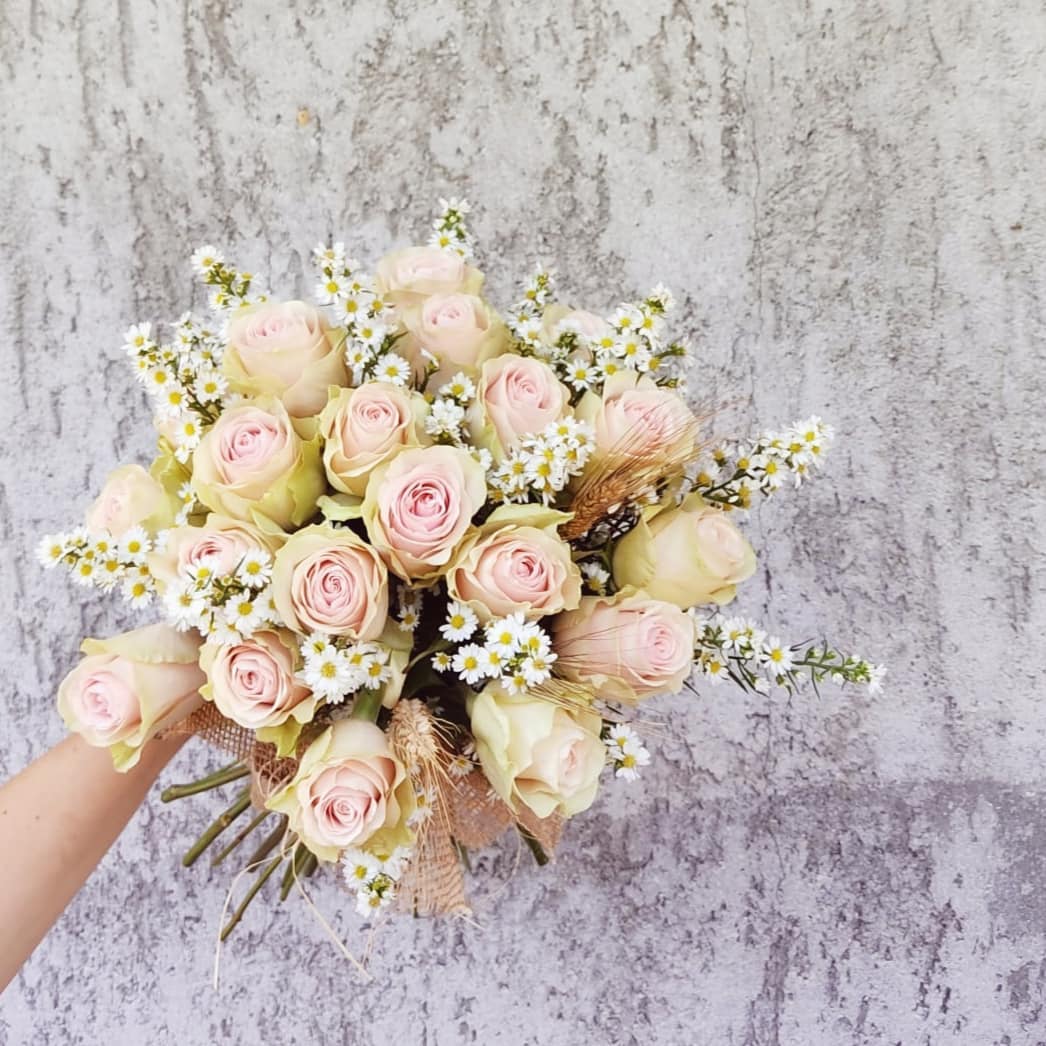 Rose Pomarosa
Pomarosa is a pale, powdered-pink rose that is delicate, romantic, and adaptable, making it a variety that is easily fitted into lots of different occasions. This variety has strong stems, a stunning pale pink color, and no scent. But the Pomarosa rose lends itself perfectly for folding or 'flexing' for adding that extra dimension to floral designs.
Rose Pomarose. Photos by Alina Neacsa.
Pomarosa has large flower heads, minimal thorns, and great vase life of 10-12 days that can be extended to about 16 days with the proper flower care, making it a great choice for both weddings and events.
Rose Mandala
The Rose Mandala is a lovely pink rose characterized by its pretty ruffled edges. The dreamy, creamy outer petals gradually move toward a medium pink color in the center. A highly versatile rose that fits well into a lot of color schemes, and is extremely suitable for weddings and events.
Rose Basanti
De Ruiter's yellow variety called Basanti is a vibrant, clean premium yellow variety with a large bud size and great length. Basanti is an Indian name meaning 'girl born during the spring'. The variety fully opens on the vase with around 14-18 days of vase life. Thanks to its vibrant and consistent yellow coloring, it's like bringing a ray of sunshine indoors.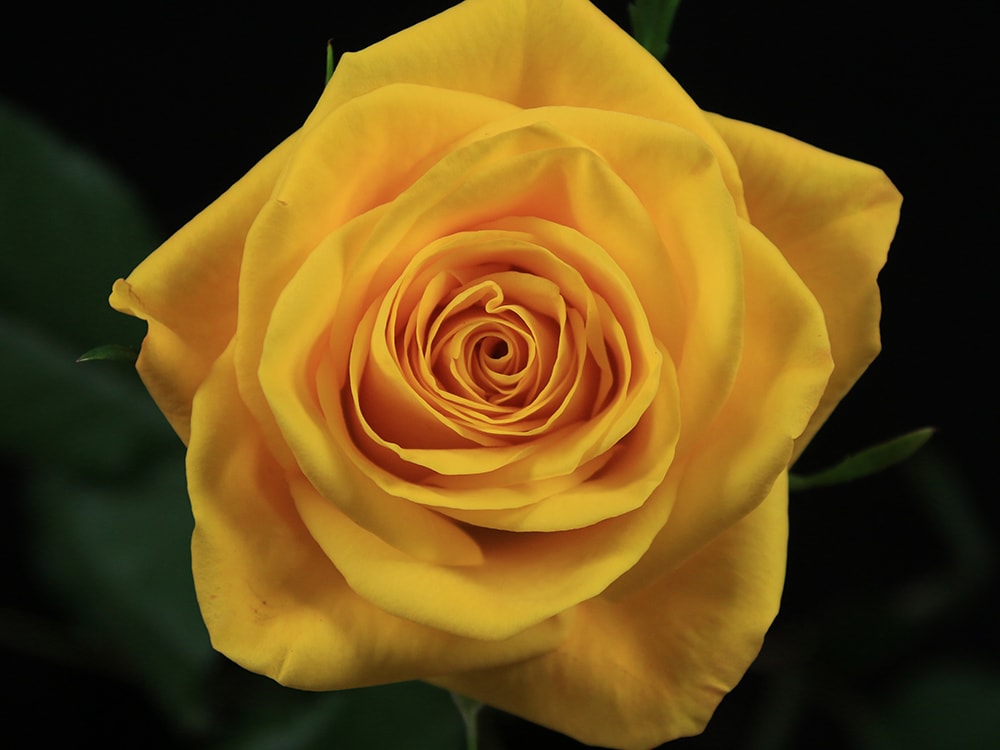 Rose Sunset X-Pression
If you are looking for a stunning, bright-colored, unique garden rose, look no further! Sunset X-Pression is a very beautiful large bloom that displays a blend of sunset colors that go from a yellow center to bold orange accents, ending on crisp punch red tips and outer petals. A very cheerful flower that will blend gorgeously in autumn-inspired bouquets, combined with other bright summer blooms such as sunflowers, or paired with monstera leaves for a unique tropical look. Bring the sunset into your wedding or event with this rare and eye-catching garden rose!
Rose Pink Journey
The Rose Pink Journey is a true beauty with its creamy green outer petals and medium pink center. Characterized by its coloring, medium head size, and great vase life, Pink Journey is not only a perfect choice for bridal work but looks just as good in everyday floral arrangements.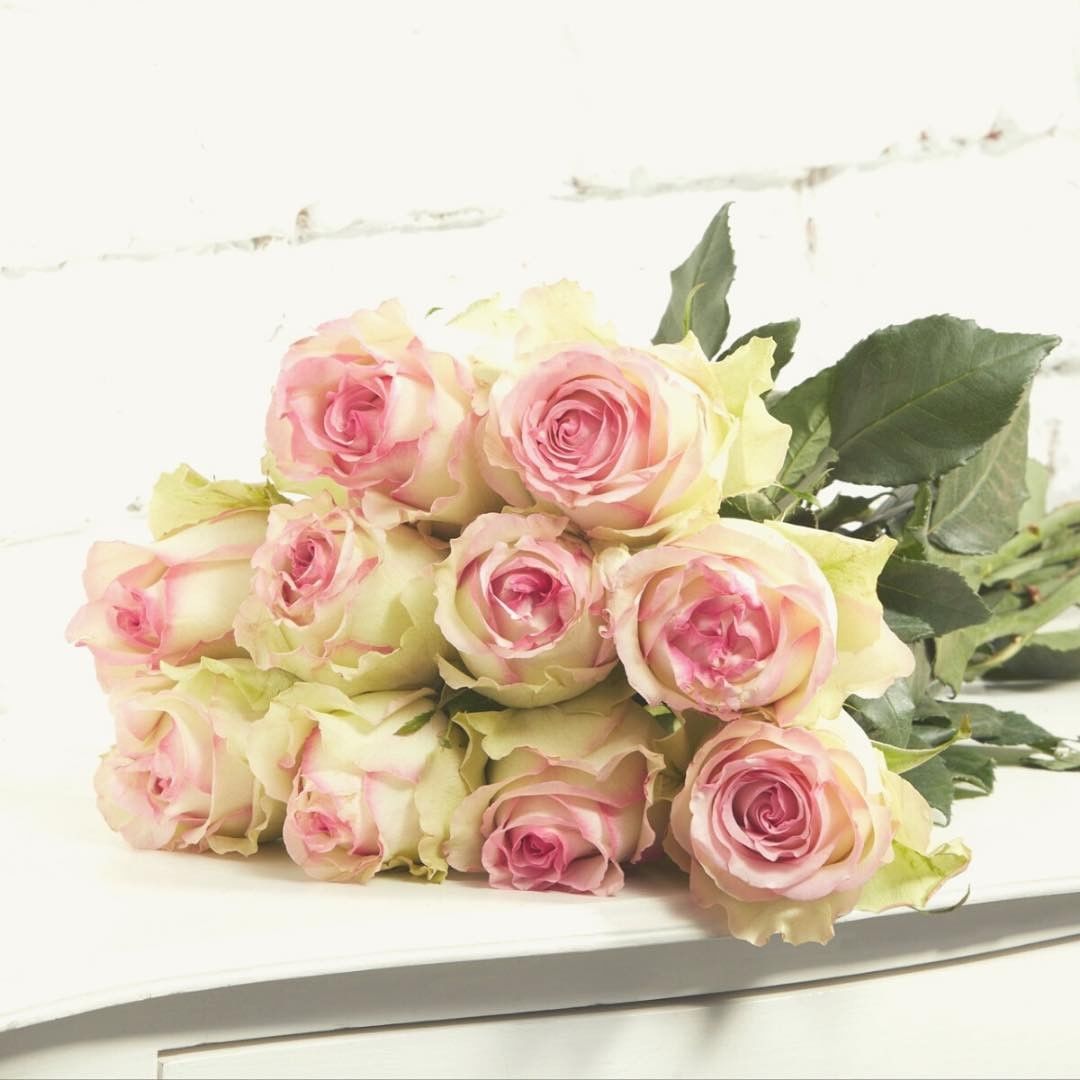 Rose Wham
Rose Wham is a true rose for ladies. This pink stunner expresses happiness, gracefulness, and gentleness. All these can be said to be traits of a truly elegant lady. Wham has been already famous in floristry for many years. And with its vibrant pink coloring, it's hard not to fall in love with this rose.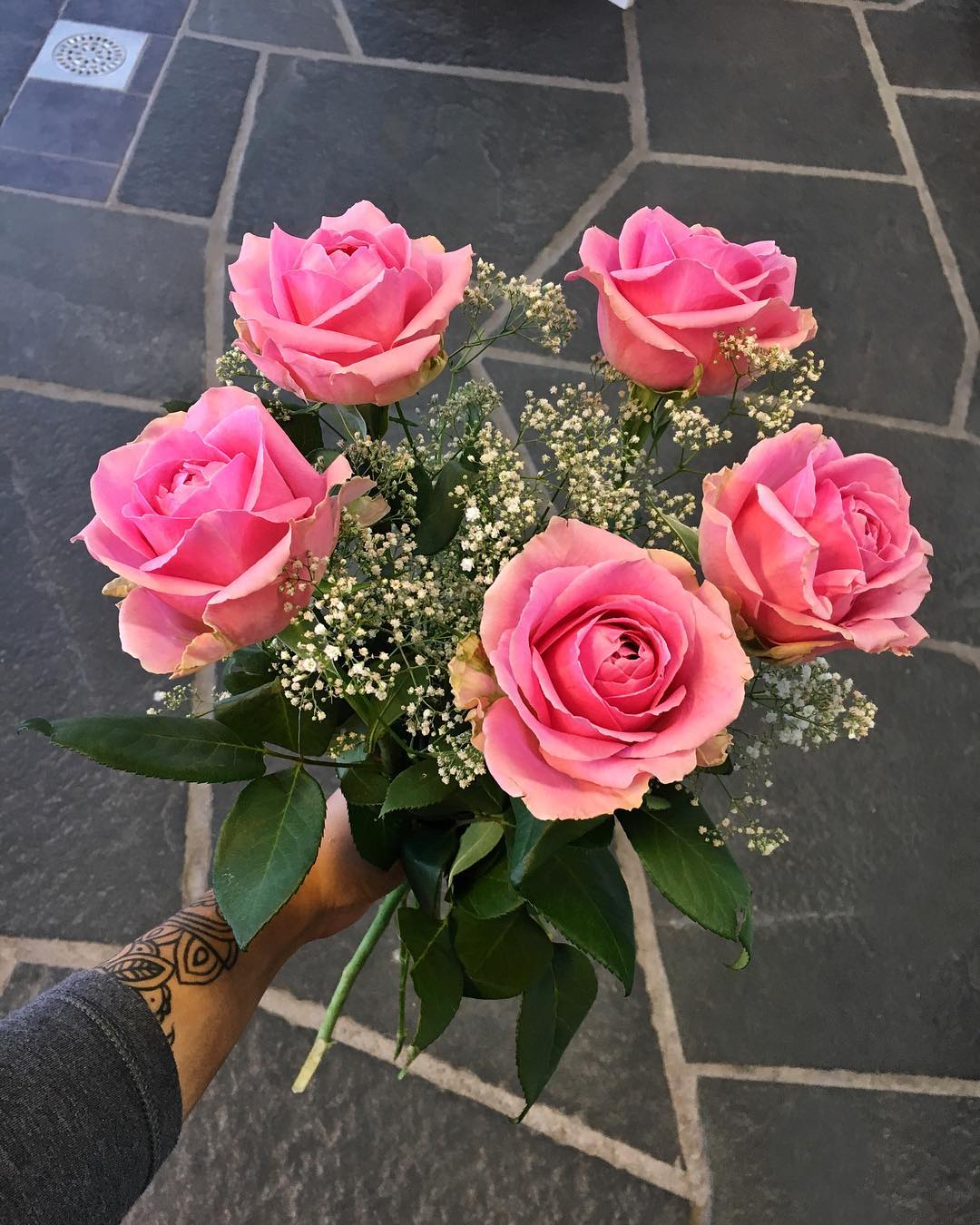 Can't Get Enough of Roses?
No problem. Luckily, De Ruiter has a very large assortment of roses, suitable for different climates, markets, and usages. Discover more beauty from De Ruiter on Thursd or learn about other varieties, such as the London Eye Rose and Her Genetic Sisters.