The premiere of a new rose is always exciting, especially when it is destined to be one of the top white roses for florists. Breeder Dümmen Orange went to Africa this time, to team up with grower Rift Valley Roses. At the shores of Lake Naivasha, the first rose Snowstorm+ was grown.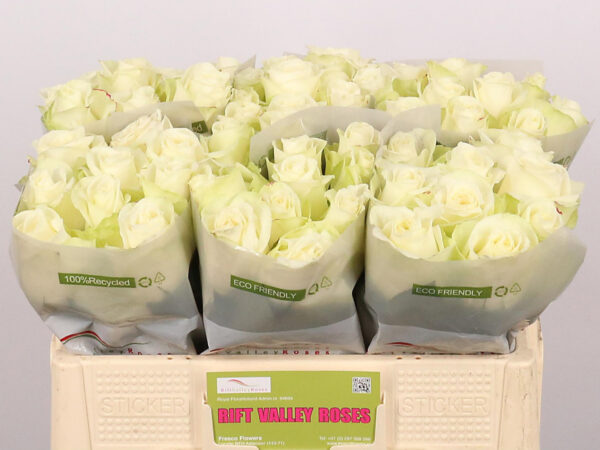 Introduction
After thorough testing by the breeder, the grower, and their agent Fresco Flowers this rose got its clearance. Snowstorm+ will be marketed as 'The New White Rose with Superpower'. In the third week of January 2021, all buyers at the auction clocks of Royal FloraHolland in Aalsmeer will be the first to get their hands on this pristine white stunner. A select group of floral designers has had the first chance already to work with this novelty from Kenya. Their works of art accompanied by their comments are available, so florists from around the world can tag along with their first impressions. Check these designs by Mikala Forcellini, Lisa-Maria Thalmayr, Alina Neacsa, Angelica Lacarbonara, Kristina Rimiene, and Claudia Tararache.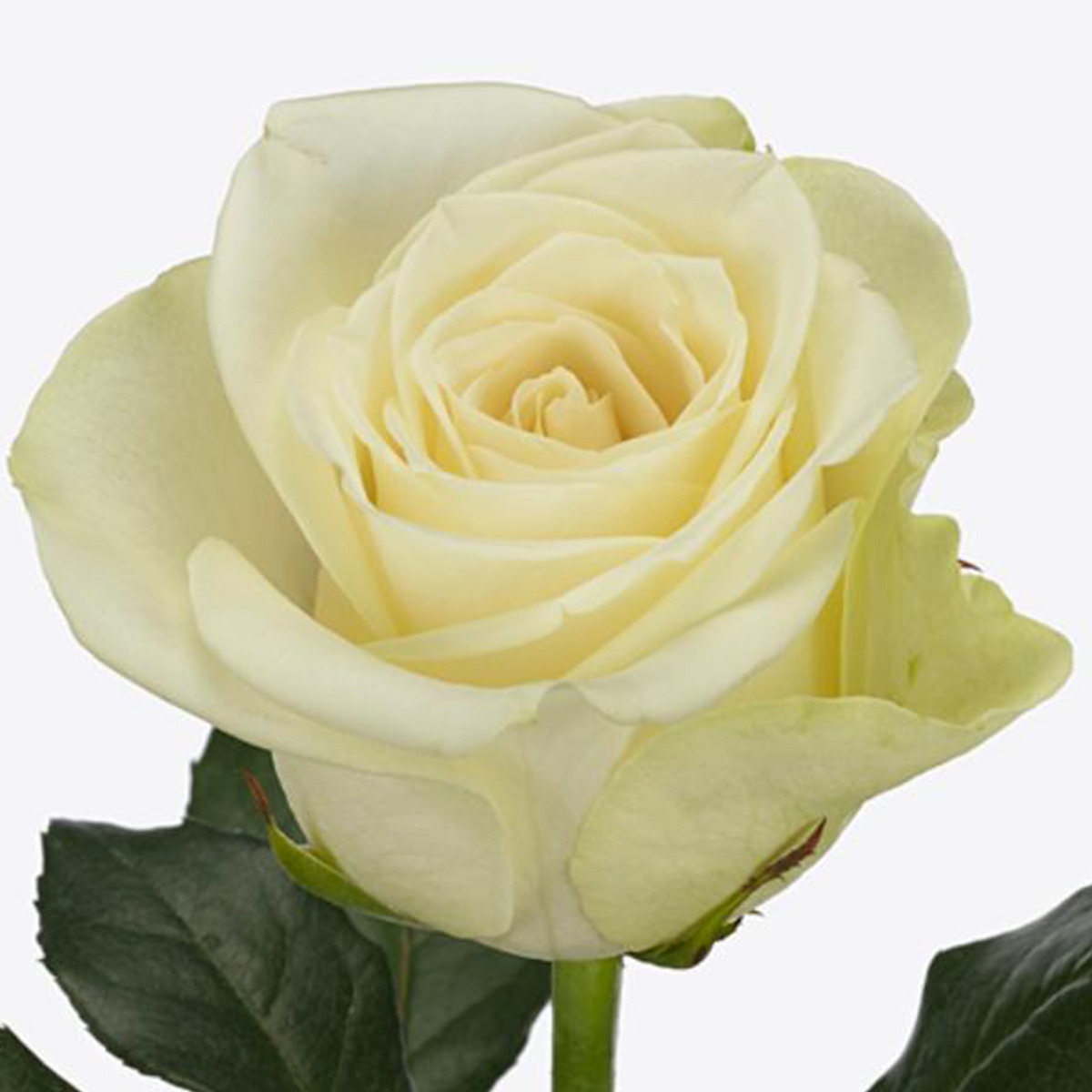 Specifications
Rose Snowstorm+ will be introduced by Fresco Flowers, using recycled and eco-friendly foil, at the rose clocks of Royal FloraHolland in Aalsmeer in week 3 of 2021. The stems of 40 to 70 cms will have practically no thorns, which prevents damage during packaging, transport, and handling further down the chain. Also the strong stem and flower make the flower feel comfortable during transport. The snow-white flower head will be 4.5 to 5 cms tall. For further questions about obtaining rose Snowstorm, contact Fresco Flowers in Aalsmeer, Netherlands.