Ecuadorian Quality Roses - abbreviated as EQR - has the world as its playground. Over 180 varieties of roses, garden roses, and spray roses are available on almost every continent of the planet.
EQR
Almost thirty years of history have proven that EQR is a stable factor in international rose production and marketing. Over 1,200 people work daily to produce the finest roses and bring them so close to you that you can practically smell their sweet fragrances.
Although the 'E' in EQR stands for Ecuadorian, this operation's headquarter is in the U.S. which is the biggest channel for EQR, but look out world: this grower's reach is spreading rapidly across the globe. Their latest achievement is to become a supplier to the Online Flower Auction (OFA) in the Netherlands, a cloud buying application mainly for European professionals started by a group of renowned Dutch rose growers in the spring of 2022 that became an instant success.
EQR at OFA
For the rose buyers at OFA, it is worth knowing that EQR is auctioning the following top varieties of Ecuadorian roses: Explorer, Sunset X-Pression, Brighton, Mondial, Pink Mondial, Candlelight, Frutteto, Carpe Diem, Queens Crown, and Esperance.
Growing & Selling
"Location, location, location": since EQR's farms are located at the foothills of the Cotopaxi volcano (the highest active volcano in Ecuador), this growing region is rich in volcanic soil, and because of the altitude, the sunlight is stronger helping to achieve a more beautiful and vibrant rose with larger heads and a longer vase life.
The 'Q' in EQR stands for Quality. It's the quality of the whole process beginning with the selections of the ideal rose, garden rose and spray rose varieties with the world's best breeders like De Ruiter, United Selections, and Interplant. Quality is not only about the product but also about the people who make this Farm operation a success: from the fields to the marketplace at every level and every department, the EQR Team is committed to helping their clients achieve their goals.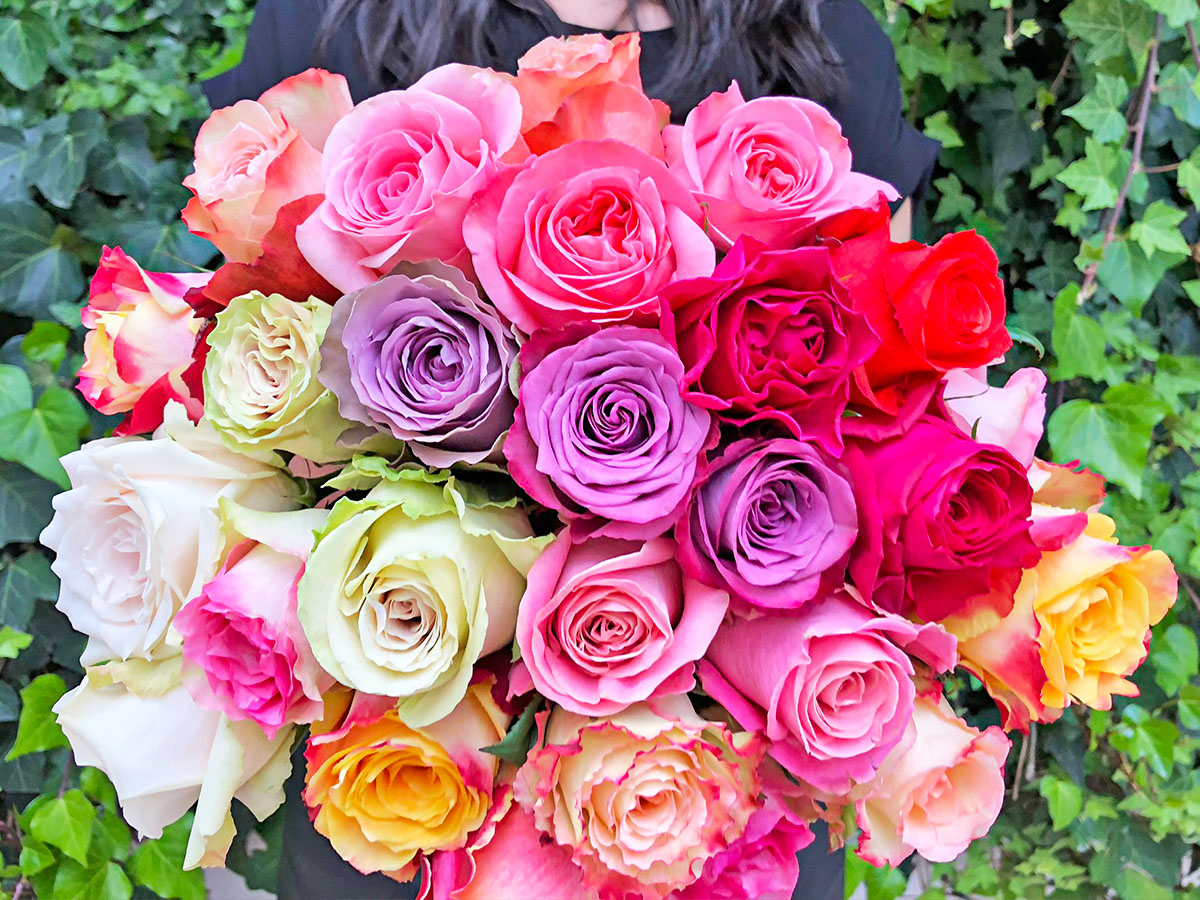 Wide Assortment of Spectacular Roses
The rose repertoire at EQR is simply stunning and the vast number of colors and varieties that are available year-round have helped cement this grower's place in the industry as a leading producer and distributor of top-quality products. To make it easy for every customer, just pick a color that fits your design and select the right rose from the huge color palette. Do you need a light pink, medium pink, or hot pink rose? There are plenty of varieties to choose from along with every other color in the rainbow.