Biophilic design in interiors, which attempts to create settings that connect humans to nature, is becoming increasingly fashionable and trendy in 2023. Here's a compilation of ten modern interiors with relaxing biophilic designs that'll treat your eyes to plant heaven.
The Design Principles in Biophilic Interiors
The design approach can be applied to architecture and interior design by incorporating more natural light and green plants, as well as the use of natural materials.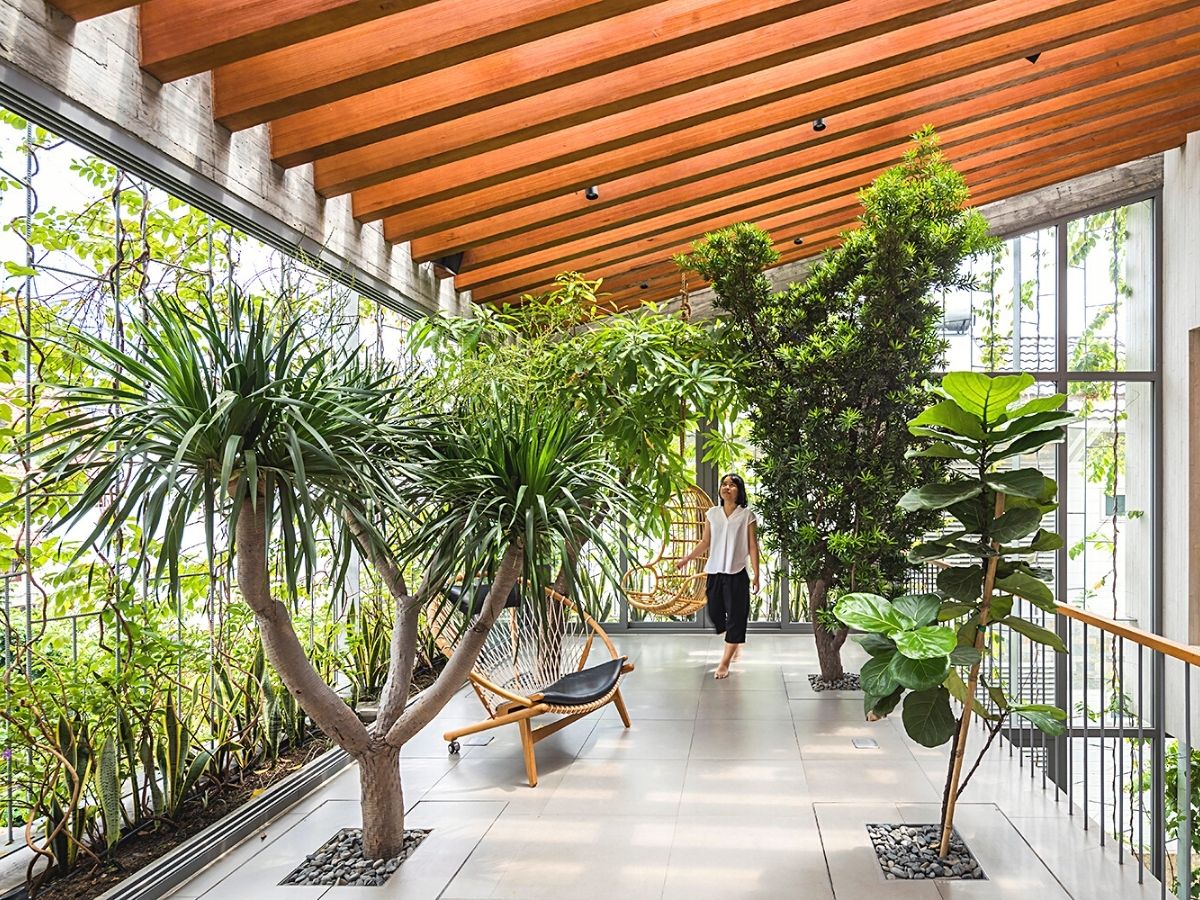 The ten designs featured in this list, which range from a Japanese home with ornate scaffolding to an Italian home with an internal Ficus tree, demonstrate how biophilic design has been employed in projects around the world and is gaining more and more popularity with each passing month. Read the article 'Green Biophilic Buildings Take Over Major Cities in The World' to see the takeover of this trend worldwide.
10 Biophilic Interiors That Are Invading Modern Homes
Architects are now involving nature in the design of their hotels at a very fast pace, with all the good 'biophilic' intentions behind them. You know the saying, the more plants, the better! If you have not yet heard about biophilia and its meaning, read the article 'The World's Top 5 Biophilic Hotel Designs' to understand more of where this terminology comes from, and get yourself a visual treat on five amazing hotels that have implemented biophilic interiors. On the other hand, biophilic interiors are invading these 10 contemporary residences and the result is absolutely fascinating, to say the least.
1. Welcome to the Jungle in Australia by CplusC Architectural Workshop
CplusC Architectural Workshop developed the Welcome to the Jungle residence in Sydney for its director, Clinton Cole. The structure was built as an experiment in sustainable urban living, with a rooftop vegetable garden and an aquaponics system housing edible fish, allowing its people to live and have an intimate relationship with nature even in the city.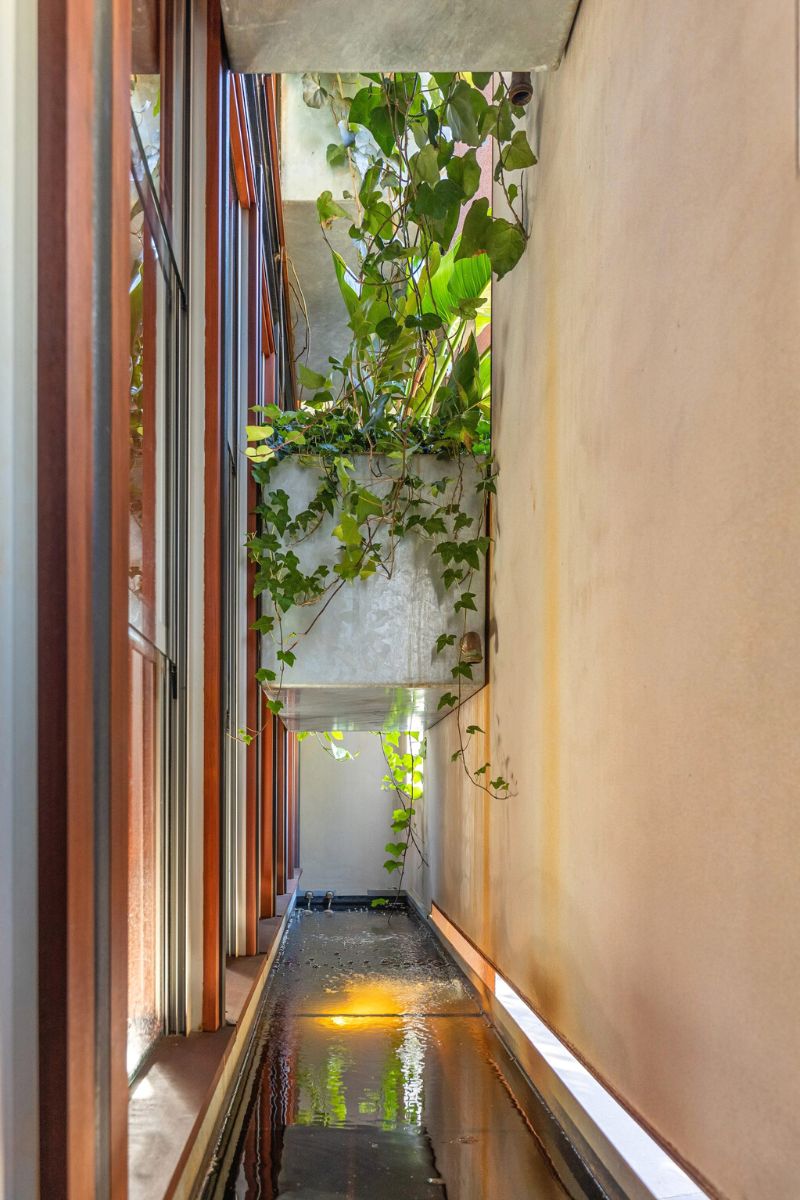 2. Daita2019 in Japan by Suzuko Yamada
With its peculiar permanent scaffolding, this Japanese residence appears industrial. Designer Suzuko Yamada, on the other hand, effectively brought its inhabitants closer to nature by building the steel structure, which allows them to step directly out to the garden on the first level.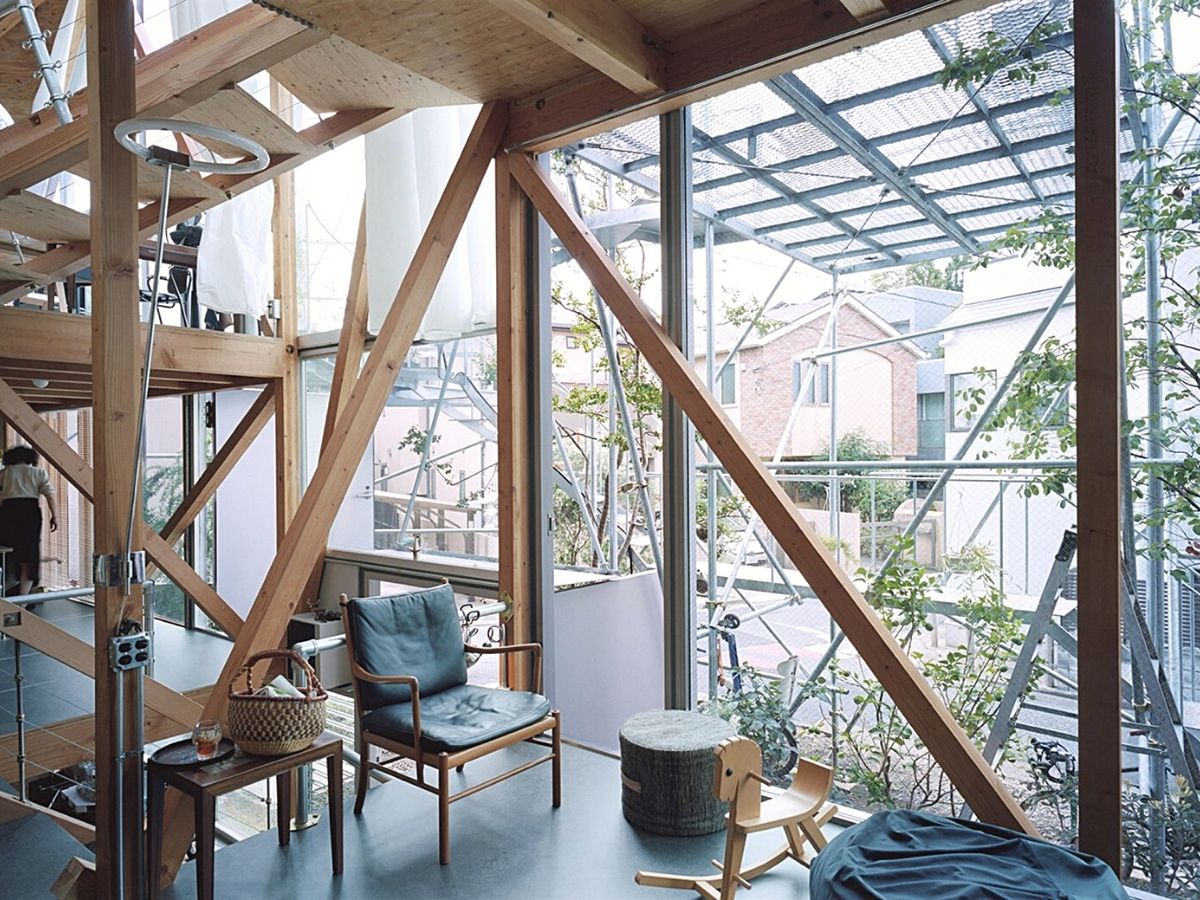 Two steel platforms form balconies loaded with green plants on the second level, while the house's 34 windows of various sizes let in plenty of natural light.
3. Wall House in Vietnam by CTA Has Biophilic Interiors
As part of the biophilic interiors that have invaded modern residences, 'The Wall House' in Vietnam is a perfect example of this trend. It was built using hole-punched bricks and features a central atrium that gives the residence a courtyard-like air. CTA, based in Ho Chi Minh City, surrounded the room with luscious green plants and trees to make it feel nearly like a garden.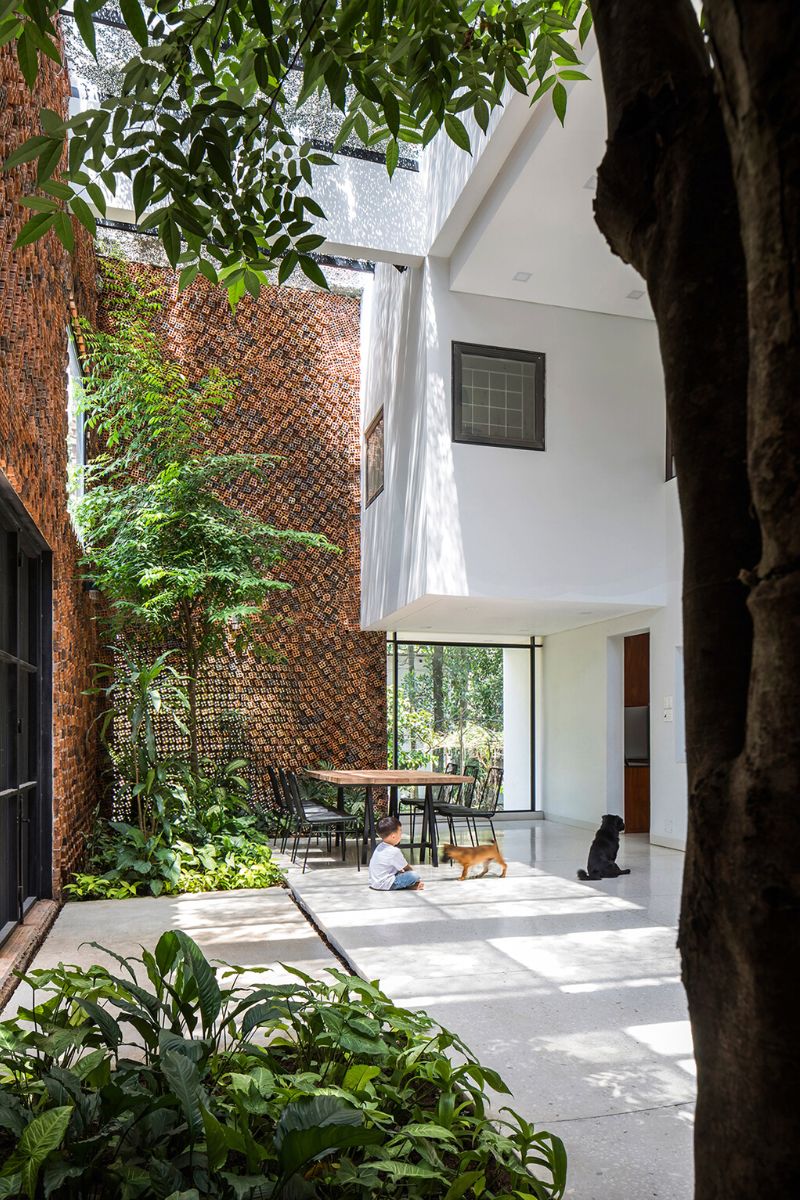 The studio aimed to construct a house that could 'breathe 24/7 by itself' by employing hole-punctured bricks and adding plenty of light and green plants, hence increasing the home's air quality.
4. Ribeirão Preto residence in Brazil by Perkins+Will
When designing this house in Ribeiro Preto, a city in southeastern Brazil, Perkins+Will used biophilic interior design concepts. It has retractable glass walls that open up the inside to the outside, tactile wooden panels, and a lush green roof.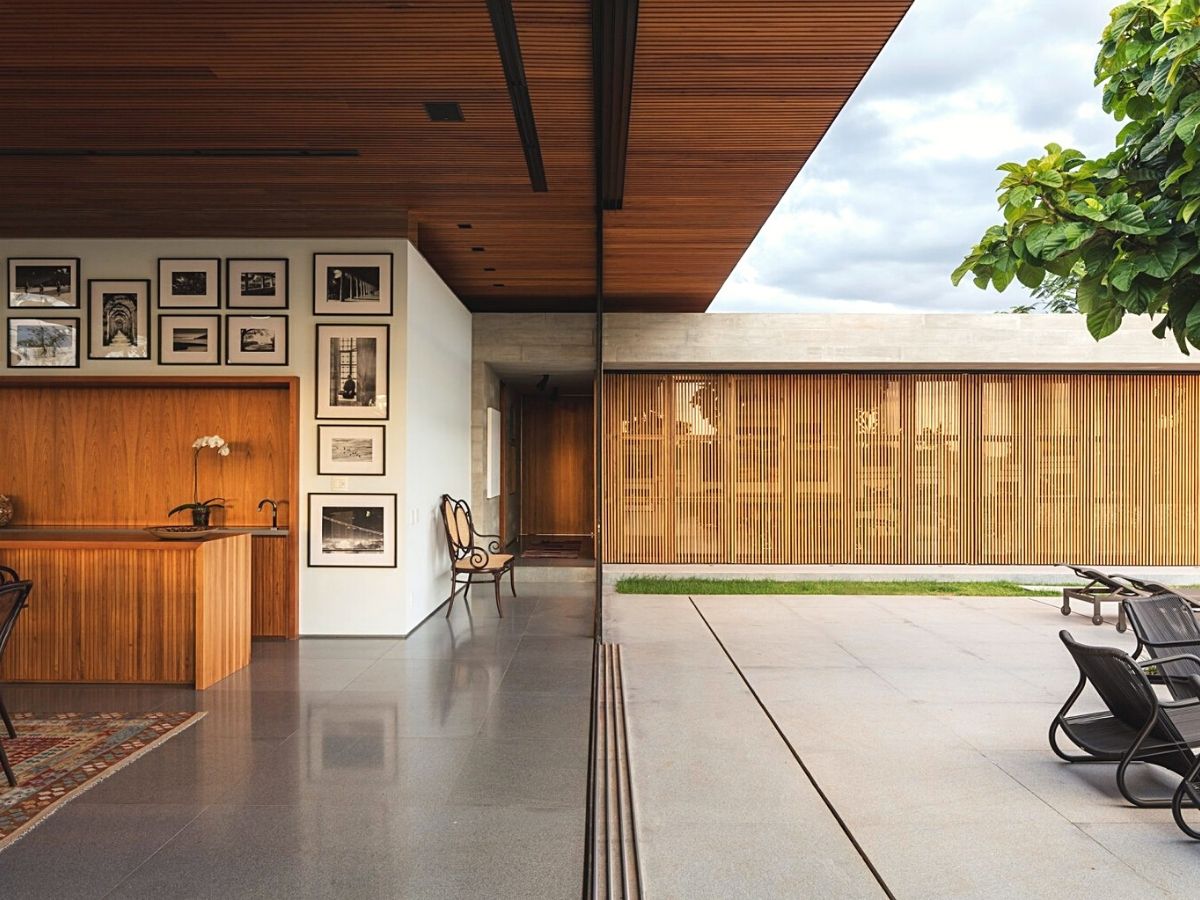 5. Bat Trang House in Vietnam by Vo Trong Nghia Architects
A series of raised gardens serve as a natural cooling system in Bat Trang House, which features a ceramic brick facade designed to function as perforated skin. Air vents are created via gaps in the ceramic casing. These move air around the house, which also contains trees, bushes, and other plants peeking out through the openings, providing a second layer of a 'buffer zone' that cools the interior.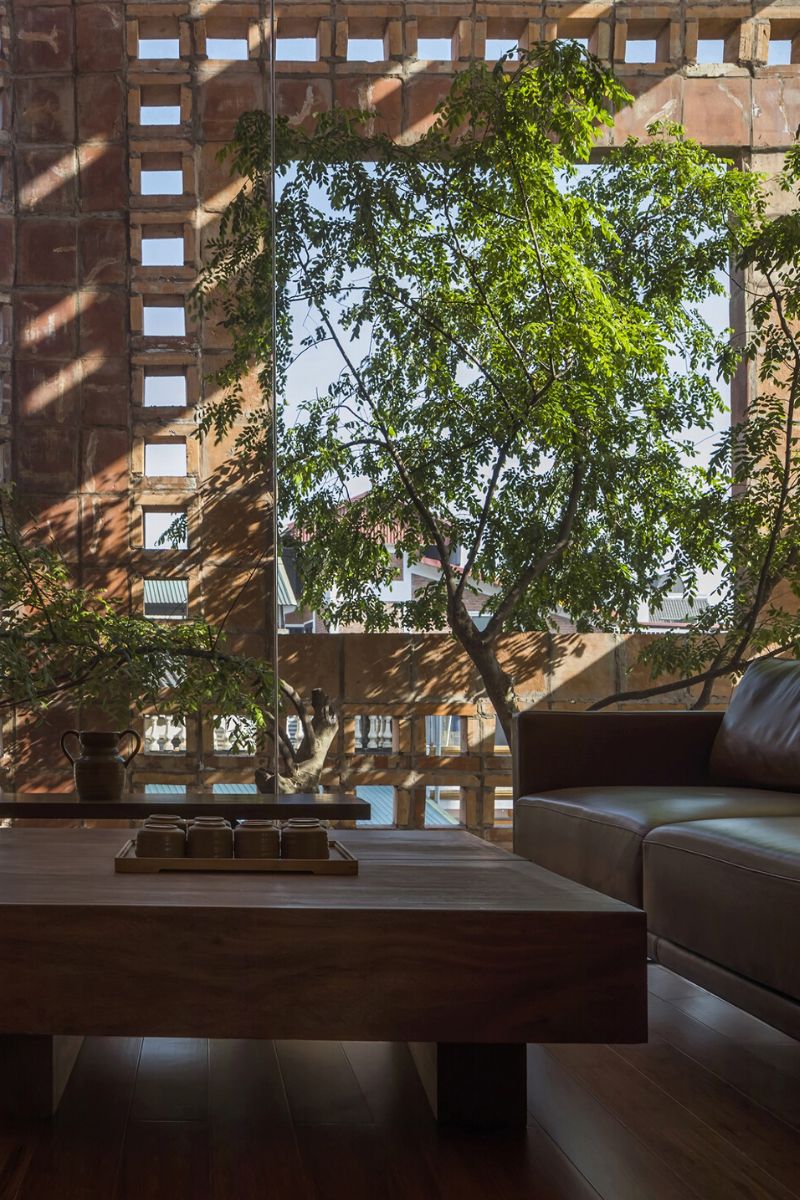 6. Sumu Yakushima in Japan by Tsukasa Ono
Tsukasa Ono designed this cooperative housing project to have a positive impact on its natural surroundings. Ono employed what he calls 'regenerative architecture' to redefine the link between human habitation and nature.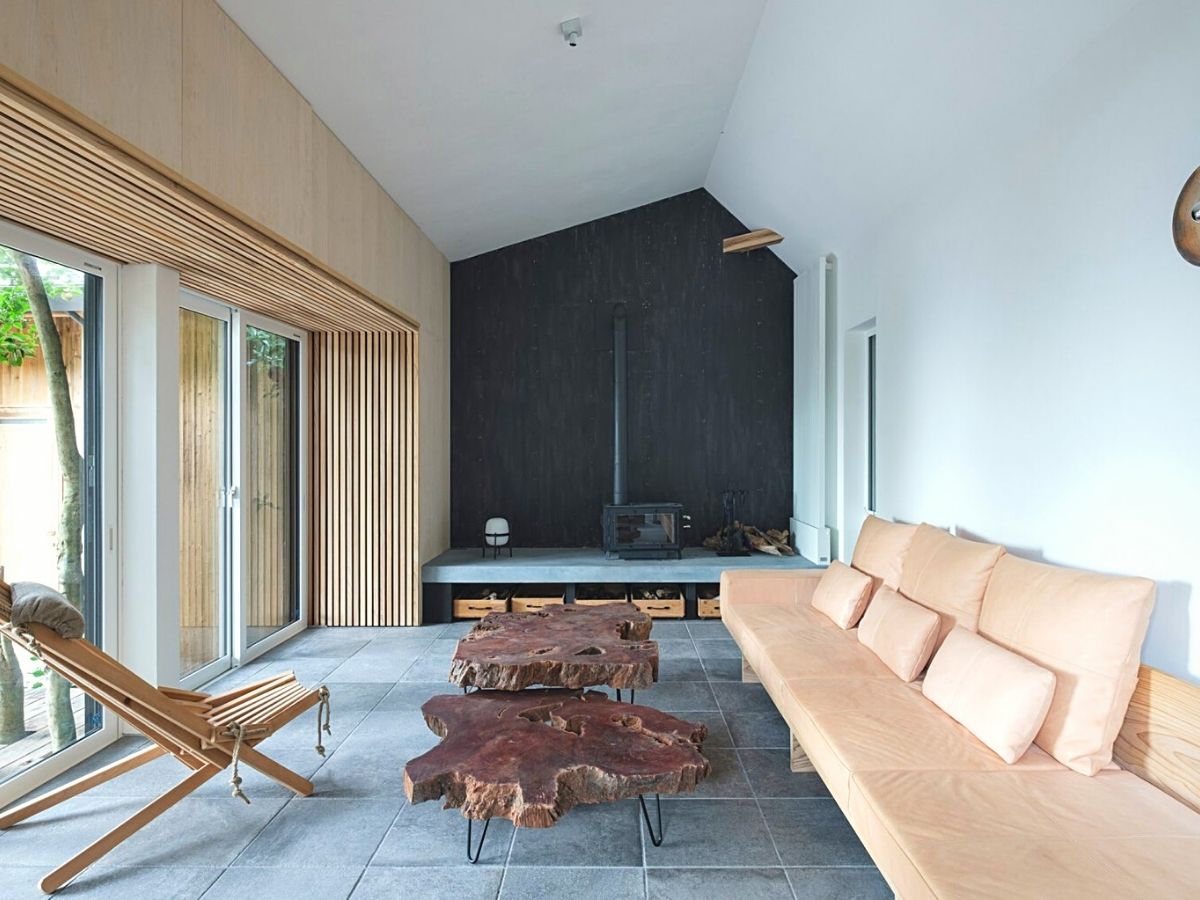 Sumu Yakushima was built with charred timber piles that promote the growth of mycelium (fungal threads), boosting tree root growth and strengthening the soil.
7. The Greenary in Italy by Carlo Ratti Associati and Italo Rota
The Greenary's living space centered around a 10-meter-tall Ficus tree, which designers Carlo Ratti and Italo Rota incorporated to help blur the lines between the natural and artificial.


The farmhouse and granary were intended as a 'forever home' in the countryside near Parma. A fully glazed southern wall allows enough light into the interior while also highlighting the tree from the outside.
8. Pepper Tree Passive House in Australia by Alexander Symes
Architect Alexander Symes added an angular addition to this property in Unanderra, Australia. It opens onto a terrace nestled under the canopy of a huge tree and features wood-lined living rooms, making it a spectacular place with biophilic interiors. Green plants and a brown and tan color palette add to the living room's sense of being close to nature.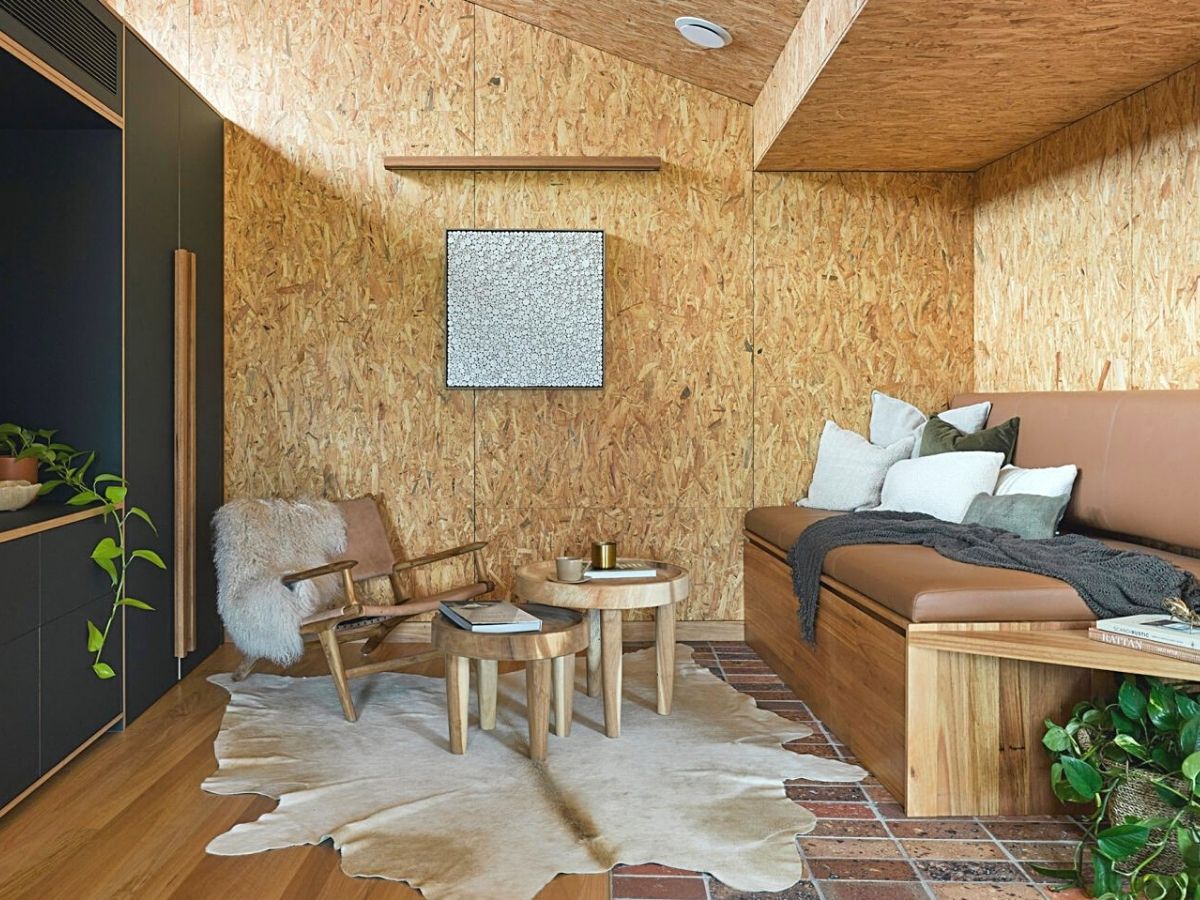 Sustainability is at the heart of the project, embodied by the natural material palette, high-performance design, and strong biophilic connection.
9. The Drawers House in Vietnam by MIA Design Studio
The Drawers House was created with many plant-lined courtyards to maximize the connection to the outdoors while keeping solitude for its inhabitants. Its white-rendered walls have also been covered in plants to provide the impression of being immersed in nature, and a hallway has a wall of creeper plants that runs the length of the site.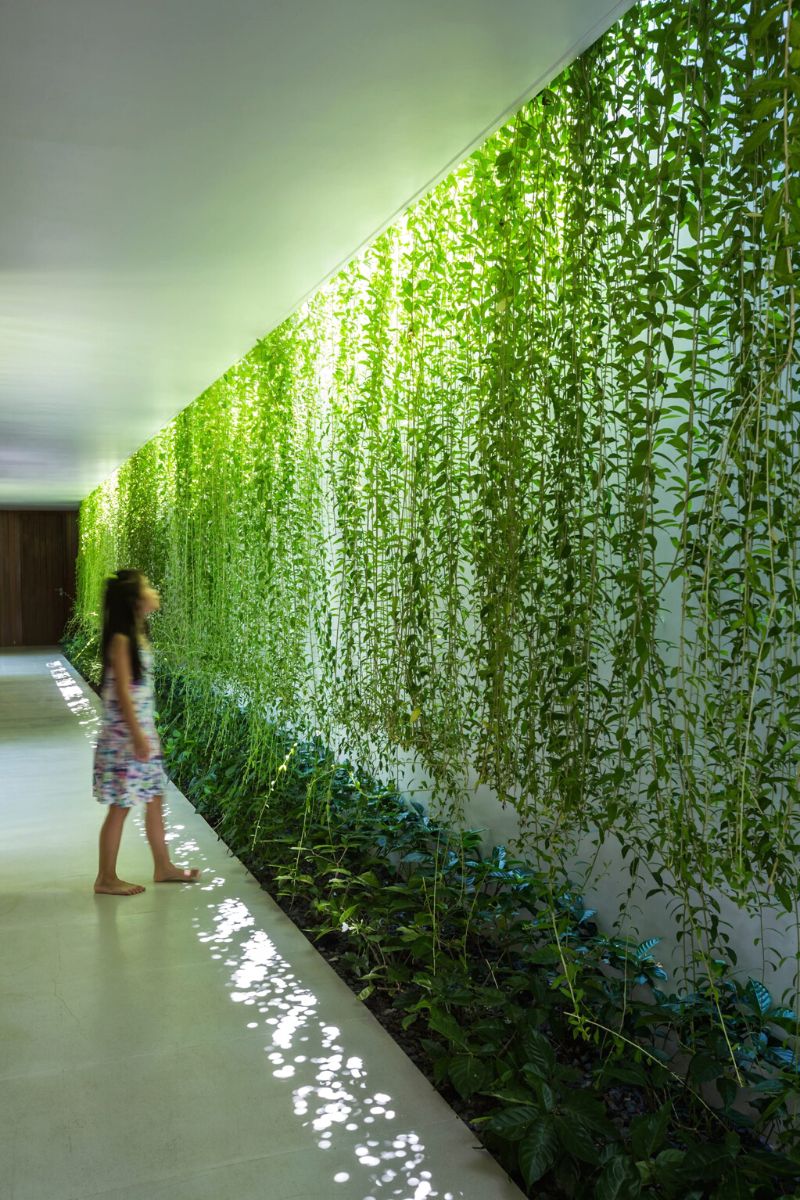 10. The Cork Studio in the UK by Studio Bark
Studio Bark created The Cork Studio is made almost entirely of cork, a natural material that may be recycled, reused, or composted altogether. The structure was built around an existing sycamore tree on the property using waste granules from a wine cork mill, giving it's interior a warm treehouse vibe.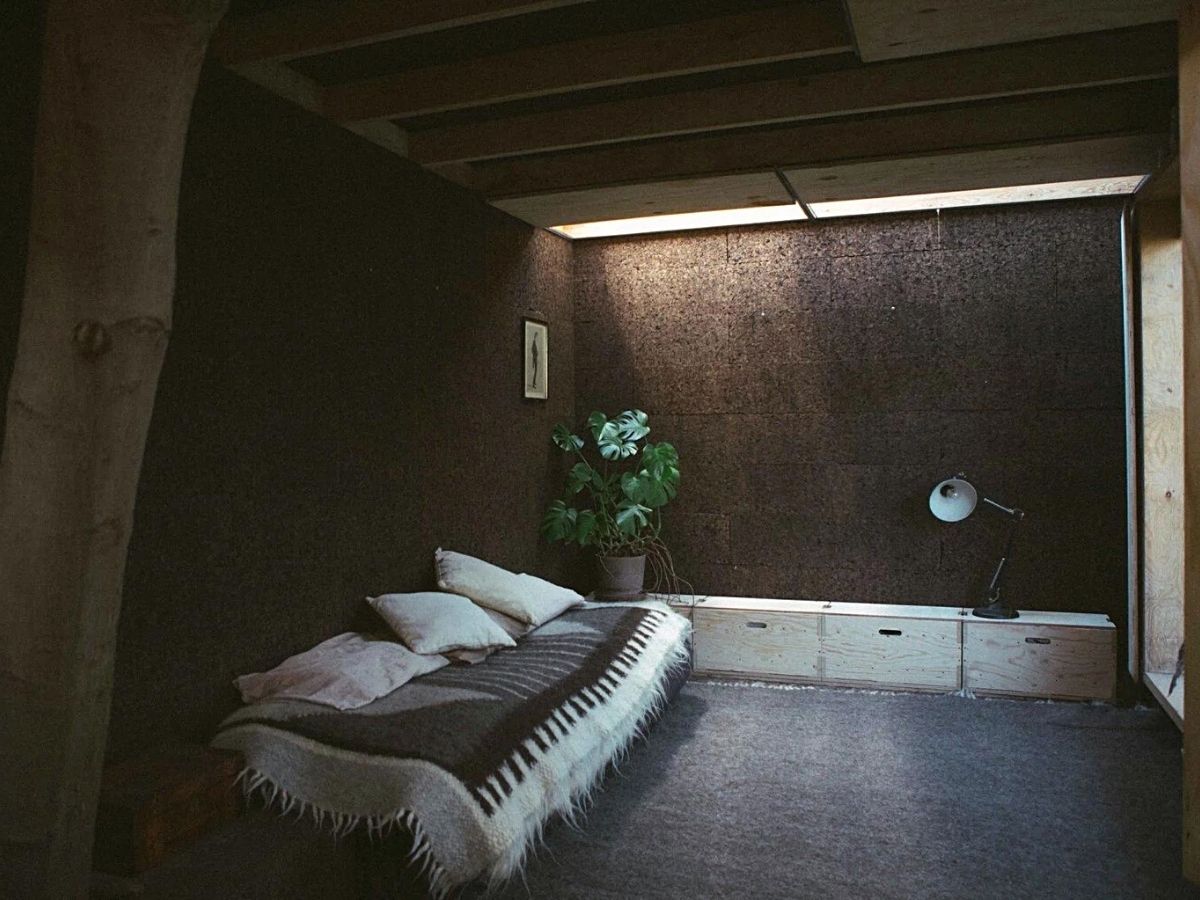 Biophilic interiors are without a doubt a vibe and they will most certainly keep trending in the coming years. The adoption and implementation of green spaces at home can only provide positive feelings to day-to-day activities and a more loving relationship with nature.